5 things to keep in mind if you're planning a New Year's Eve wedding
It's a great night for an atmospheric, festive wedding celebration!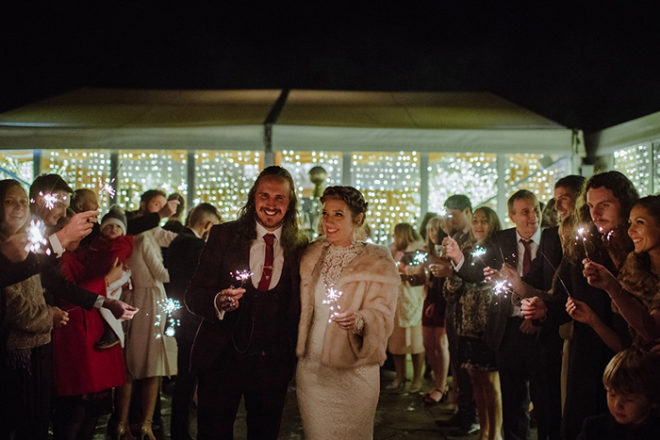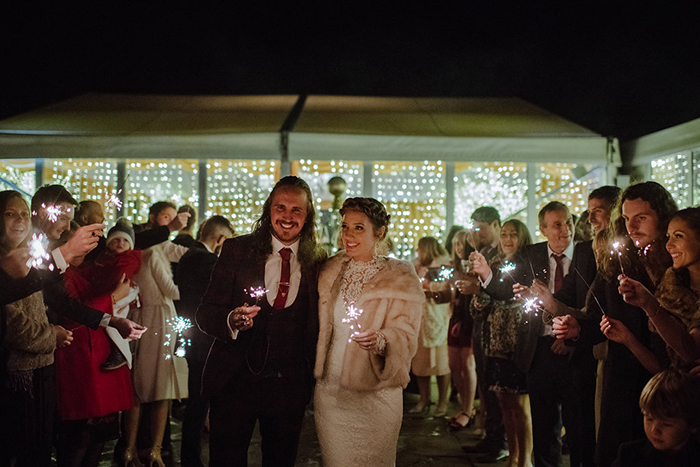 New Years Eve – you either love it or hate it! If you're a big fan then it's the perfect time to plan your party wedding.
There's already a major buzz around the day, lots of your guests should (hopefully) have at least the next day off already and it's the ideal excuse for a sparkly, lavish, out-there celebration.
But, it does come with it's own unique set of logistics and issues you'll have to manoeuvre.
Here are our top tips for making sure your New Year's Eve wedding is as stress-free and as perfect as possible…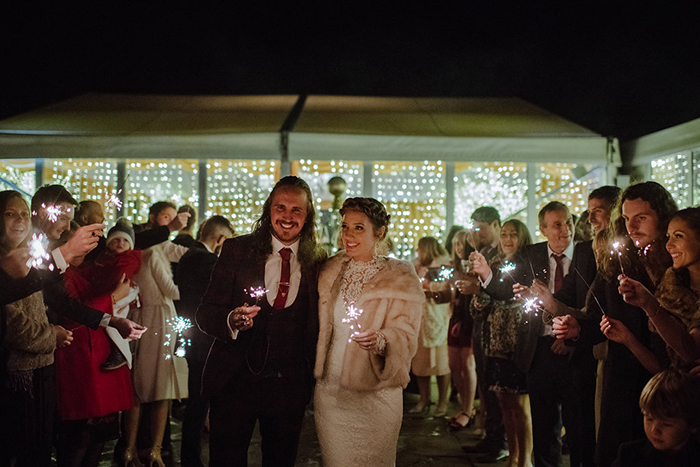 IMAGES |  Neil Thomas Douglas
1 Send your save the dates asap
You'll know yourself how quickly your schedule fills up around the festive period, so give your guests plenty of notice to ensure as many as possible of your loved ones can actually make it your NYE wedding.
Send save the date cards or emails as soon as you book your venue, to be on the safe side.
Fingers crossed, lots of your guests will be thrilled by the prospect of a NYE plan that doesn't involve an overpriced ticket to a rubbish do at their local bar and will jump at the chance to RSVP.
2 Ask for specifics from your suppliers
Even your nearest M&S's opening times will be all over the place around Christmas and NYE, so the chances are your wedding suppliers (especially smaller, independent ones) will have different timings or pick-up/drop-off requirements.
That won't be a problem if you ask about it before you book them. Take note of any specifics from your suppliers around dates or times and plan accordingly.
3 Chat with your photographer
Whatever day of the year you have your wedding, you need to clarify hours with your photographer – you can hire them for half days or full days, which normally means they'll stay for the first couple of dances at the evening reception before heading off. How long you'd like the photographer to be there taking pics on the day will be reflected in the price.
It's an especially important conversation to have if you're getting married on NYE since it's likely that you'd want the photographer to be there till midnight for the countdown, so make sure to check that 1) they can be there till that time and 2) what the cost of that will be.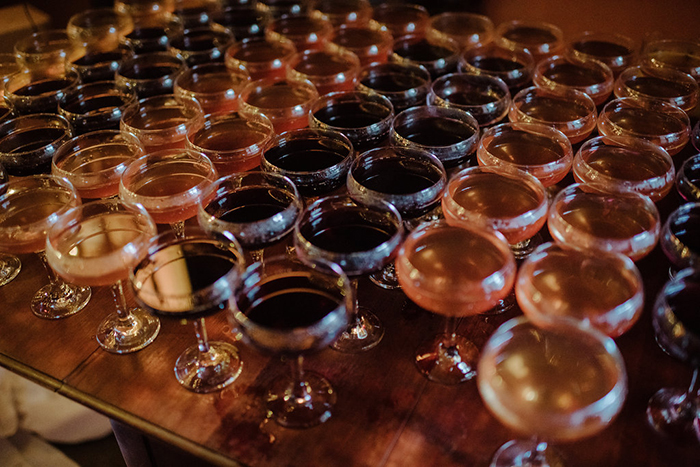 4 Look after your guests
Finding a taxi on NYE is the exact reason why I hate going out on NYE (i.e. it's basically impossible).
Be a gracious hostess and think about organising some transport to get your guests home at the end of the night (it'll make it easier for them all to actually come along, after all).
You could also see about accommodation deals or offer, either at your venue if it has onsite accommodation or at nearby hotels.
5 Check your bar's closing time
A lot of venues will, as a standard, close their bar at about half 12ish. Since you'll have only just toasted the new year at that point, ask to see if they can extend the closing time so you can keep serving alcohol.
Even if you're providing your own external or DIY bar, it's worth checking about closing times. Some places might have licensing laws with certain restrictions.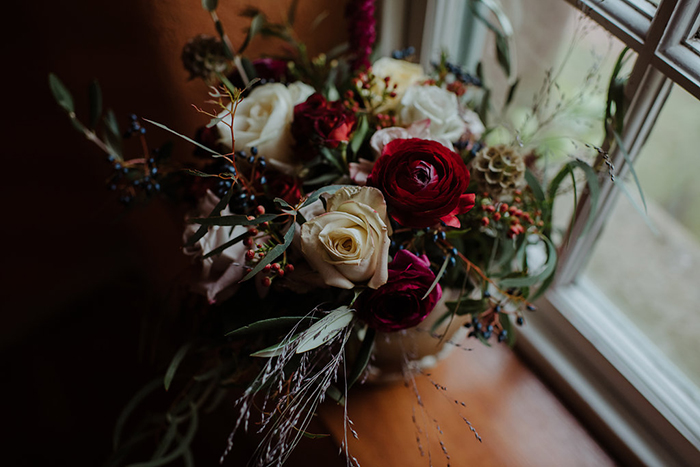 Once you've got all the logistics taken care of, you can get started on all the fun extra bits and pieces that will make your NYE wedding one to remember.
If you ask us, the festive period and NYE in particular is the perfect excuse for all-out glitz and glamour wedding theme.
Here are a few decor pieces we're loving for a New Year's Eve wedding…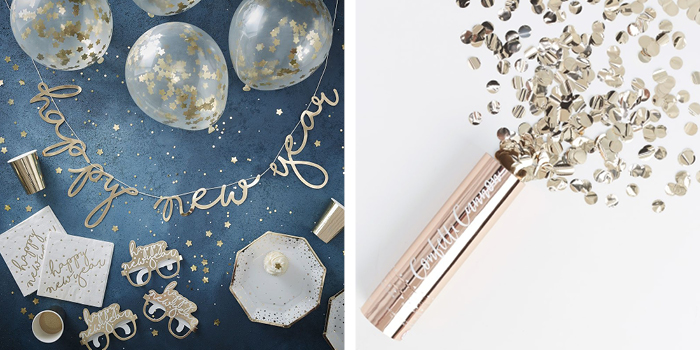 New Year Party Box (£24.99) and Rose Gold Air Confetti Cannon (£2.49), Ginger Ray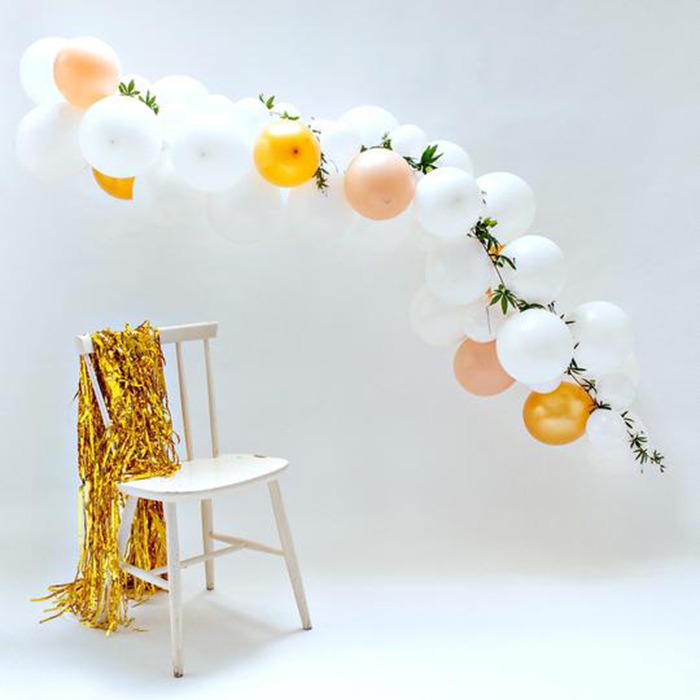 Balloon Garland Kit (£26.99), Pretty Little Party Shop