5 essential bridal makeup tips from Mitchell and Macinnes Makeup
Here's how to feel and look your best for your wedding!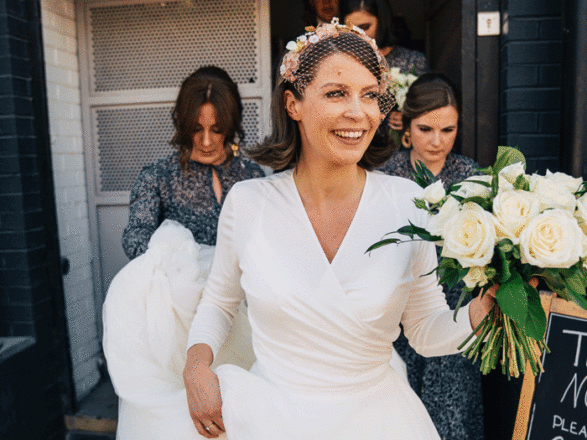 Want to feel and look your best on your big day? Mitchell and Macinnes Makeup are sharing their five top bridal makeup tips to help you get wedding-ready!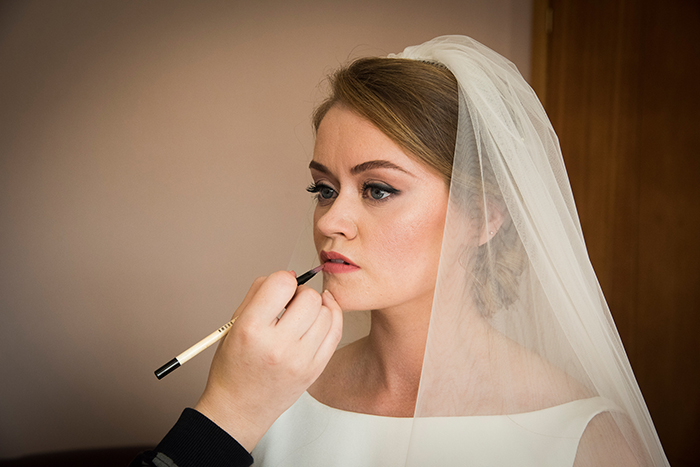 IMAGE | Weir Photography
First off, a wee introduction in case you're not familiar with Mitchell and Macinnes Makeup. It's run by makeup artists Rhona Mitchell and Sarah Jane Macinnes, and although the studio is based in Glasgow, they travel all over Scotland (and beyond) for weddings.
The talented duo, who specialise in bridal, editorial and occasion makeup, have been makeup artists for over 10 years. They met while working for Bobbi Brown and set up their studio four years ago, after realising there was nowhere in the city centre offering premium brand makeup appointments in a relaxed, private setting.
"Having your makeup done by someone is quite an intimate and sometimes nerve wracking experience, so it's really important to us that our clients feel at ease," explain Rhona and Sarah Jane.
"Our clients always tell us that we have a friendly and calming presence which makes us really happy! We always want everyone to feel as comfortable as possible, whether it's in our studio or on your wedding morning."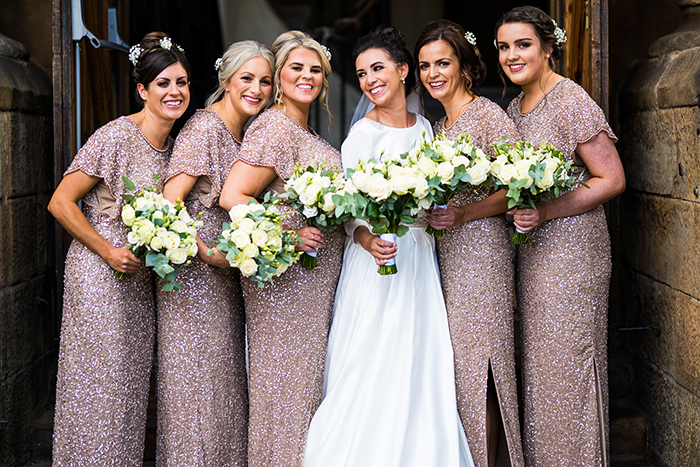 Image | Gary Bonar Photography.
Sharing their expertise
In the studio, they offer makeup appointments and makeup lessons, including bridal makeup lessons! During these fab sessions, they teach brides how to do their own wedding makeup.
We asked them to share a few of the top bridal makeup tips normally reserved for their students and clients, and happily, they agreed! Here they are…
1. Timing is everything
"Make sure you have enough time to relax and get ready on your wedding morning. It will often mean a very early start, but the results are worth it!
It's also so important to get a schedule of timings in place with your makeup artist and hairdresser, especially if you have a big wedding party."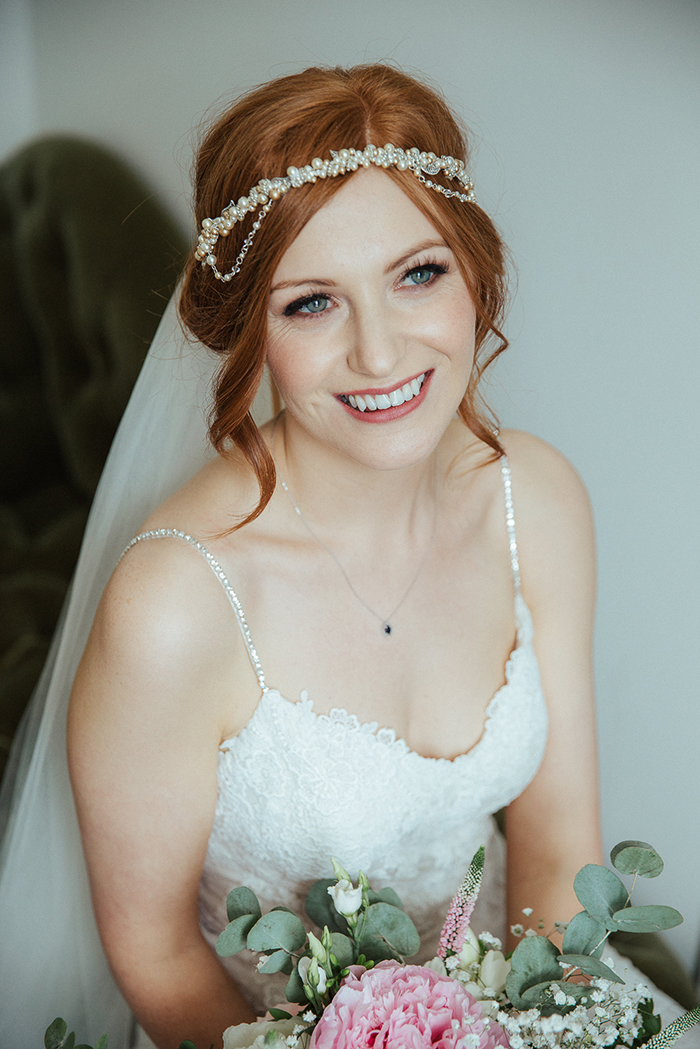 IMAGE | Tandem Photos
2. Keep up with skincare
"Skincare is absolutely vital in helping your wedding makeup look its best. It's really important to get into a good skincare routine as soon as possible, as makeup always looks best on skin that's well looked after.
We love recommending products to our clients to help get their skin in tip top condition."
3. Fake it
"Individual false lashes are a must for your wedding makeup; they really open up the eyes and feel nice and lightweight."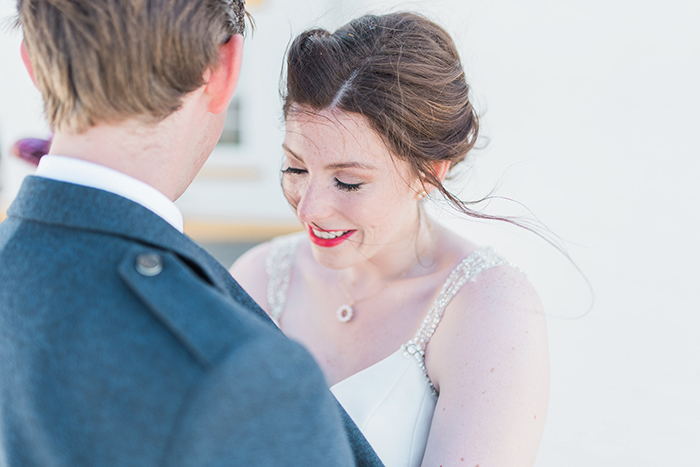 IMAGE | Suzanne Li Photography
4.  Staying power
"A good setting spray will help keep your makeup in place all day and night! We love Urban Decay Allnighter Setting Spray."
5. Likes and dislikes
"If you aren't sure what you'd like to have done for your makeup, then sometimes it's easier to describe what you don't like.
For example, if you're not into bold lipstick or contouring, then communicate that with your makeup artist. Then they can work with you to create a look you'll love!"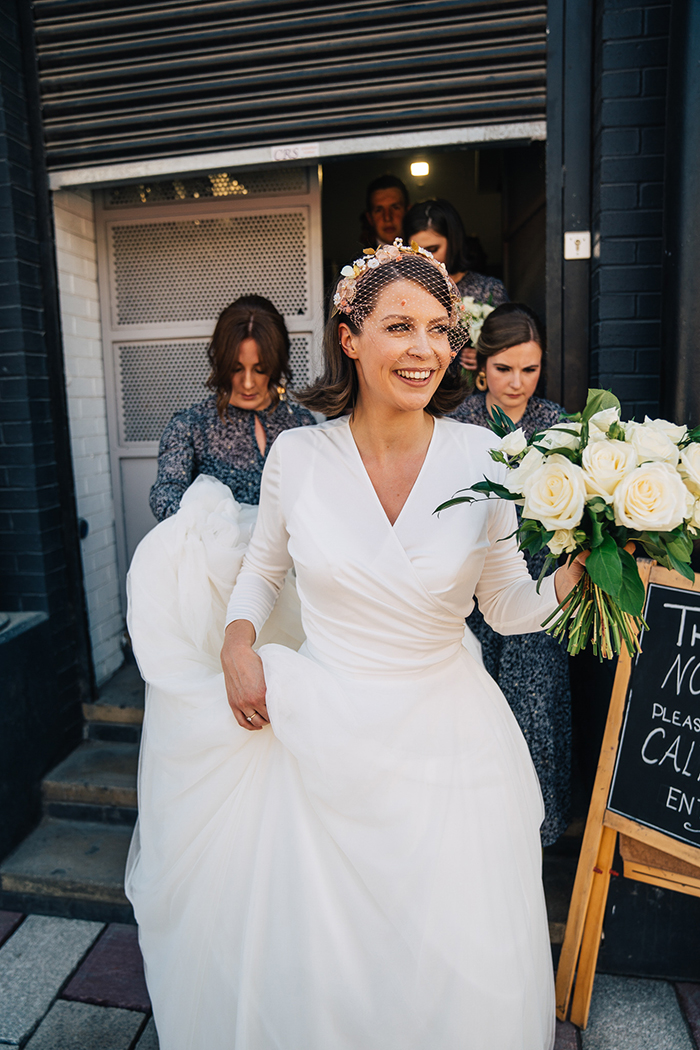 Image | Dom Martin Photography
Working with Mitchell and Macinnes Makeup
Fancy hiring Rhona and Sarah Jane as your wedding day makeup artists? Working with them couldn't be easier!
They'll get to know you through a wee chat about what sort of style you're looking for, the products you like and any inspo images you might have. Then you'll have a makeup trial before the big day, to check you're happy with the final style.
By the time you get to your wedding, your confidence will be sky high.
t. 07549 05443 | e. hello@mitchellandmacinnesmakeup.com