4 outdoor-inspired wedding table set-ups you're going to love
Get Knotted's Katie shares her top tips for gorgeous table decor.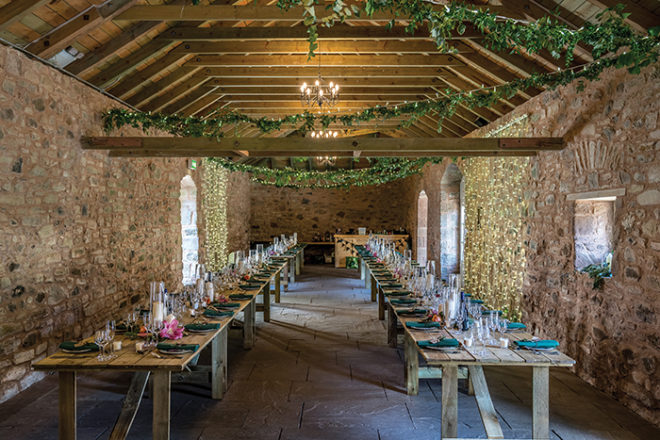 Wedding planner, stylist and florist Katie Hart of Get Knotted talks us through some of the fresh table set-ups she's created.
Heart of gold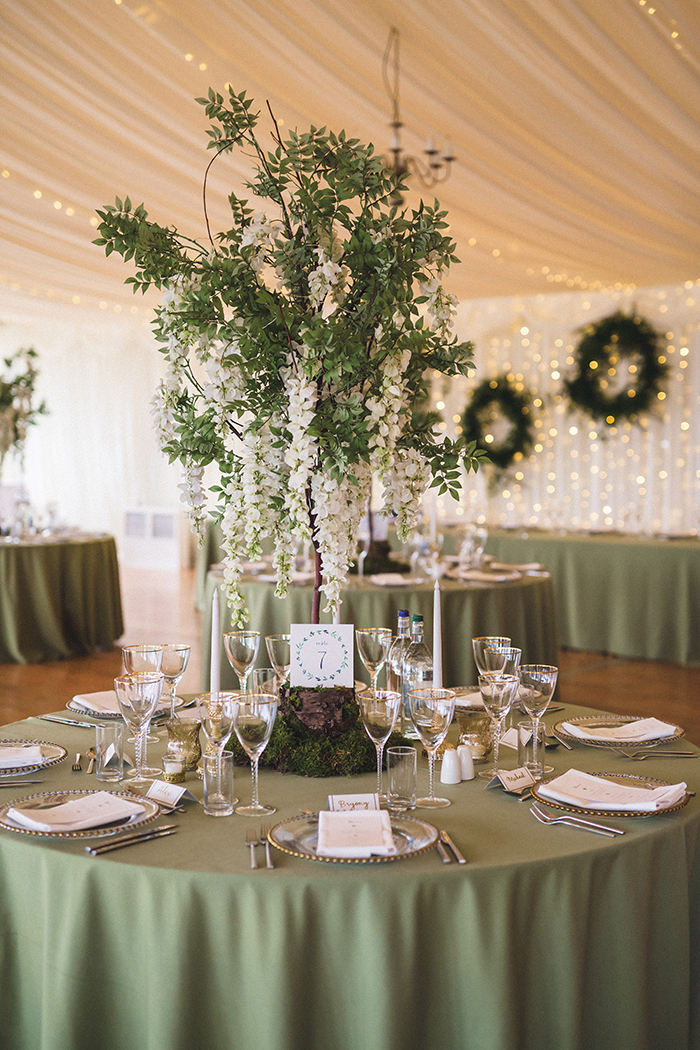 IMAGE | Stevie Weir
"The accents of gold throughout the styling for this wedding included gold beaded-edged charger plates and gold rimmed wine glasses. Attention to every tiny detail makes all the difference.
The table settings really shone in the marquee against the backdrop of the beautiful green table linen."
Dual purpose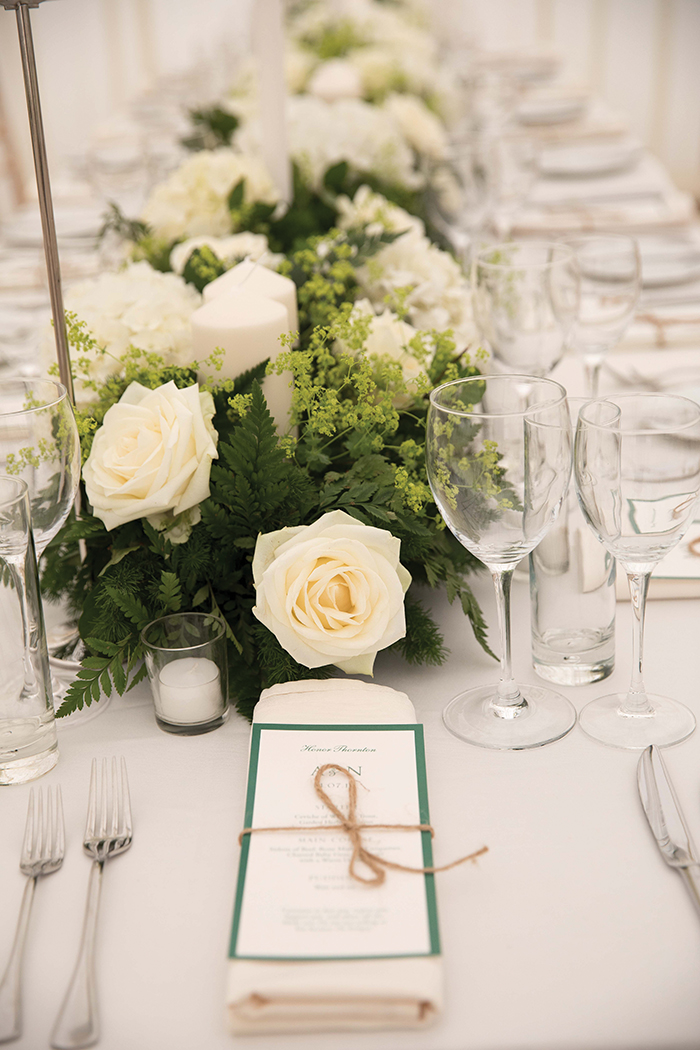 Image | Alice Morgan Photography
"We loved this simple set up; the place card doubled as a menu, which also included a personal message from the couple to each guest.
The table settings were very simple as the abundant floral centrepieces were the star of the show!
We created 90 separate trays of flowers, joining them together to create beautiful ivory and green arrangements to the length of every table."
Green light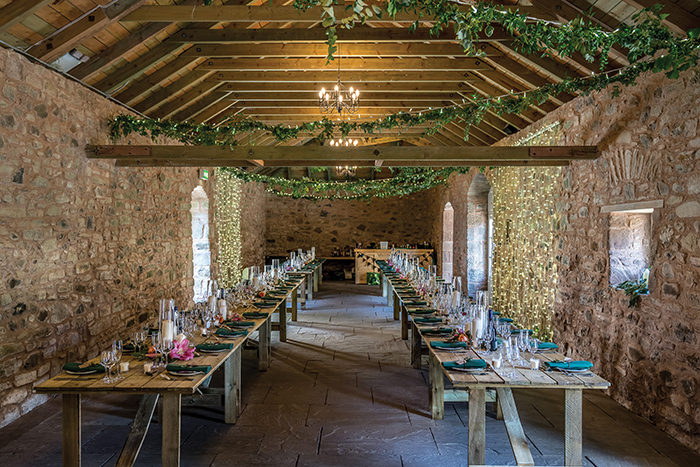 Image | GWS Photography
"Simple but effective, the bottle green table napkins against the natural wood of our rustic trestle tables made a statement, which tied in beautifully with the bridesmaids' dresses, making it the perfect backdrop to the bold and bright colours of the flower arrangements.
The bride's amazing bouquet featured Robina lilies and apricot roses to make a dramatic impact.
These flowers were also added loose to the table centrepieces."
Gathering moss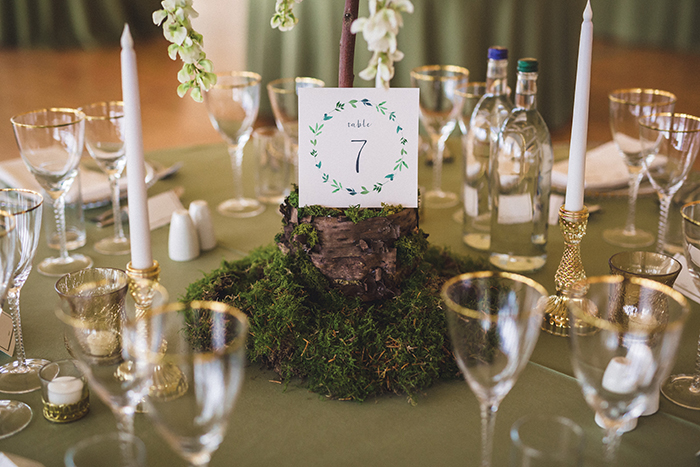 Image | Stevie Weir
"This was a spring wedding and the table centrepieces were blossom trees in a lovely soft ivory. We built the bases using natural moss and surrounded the trees with candlelight – a must for every wedding table.
With the backdrop of the mossy green table linen, the dinner candles on the table in gold holders, which were surrounded by little gold votives, really stood out and sparkled."
Head to Get Knotted for more inspiration and to contact Katie and the team