3 ways to find a one-off wedding dress whatever your budget
From going bespoke to adding your own twist, we're chatting you through personalising your wedding dress!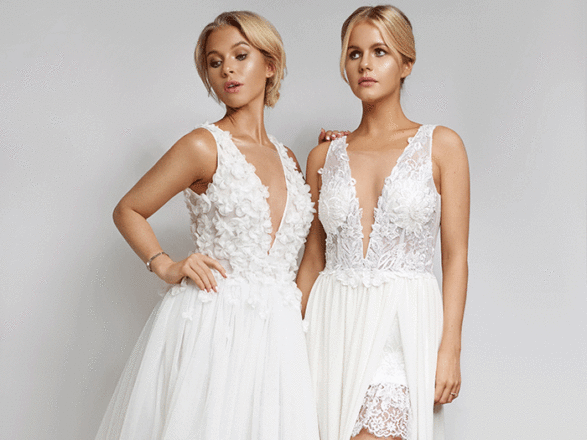 Forget FOMO: when it comes to weddings, our biggest fear is FOCO (fear of copying others). So how do you make sure your dress won't appear on any other bride?
We're chatting through three different ways to get a one-off wedding dress whatever your budget, from going bespoke to customising and sourcing a vintage gem. Check it out…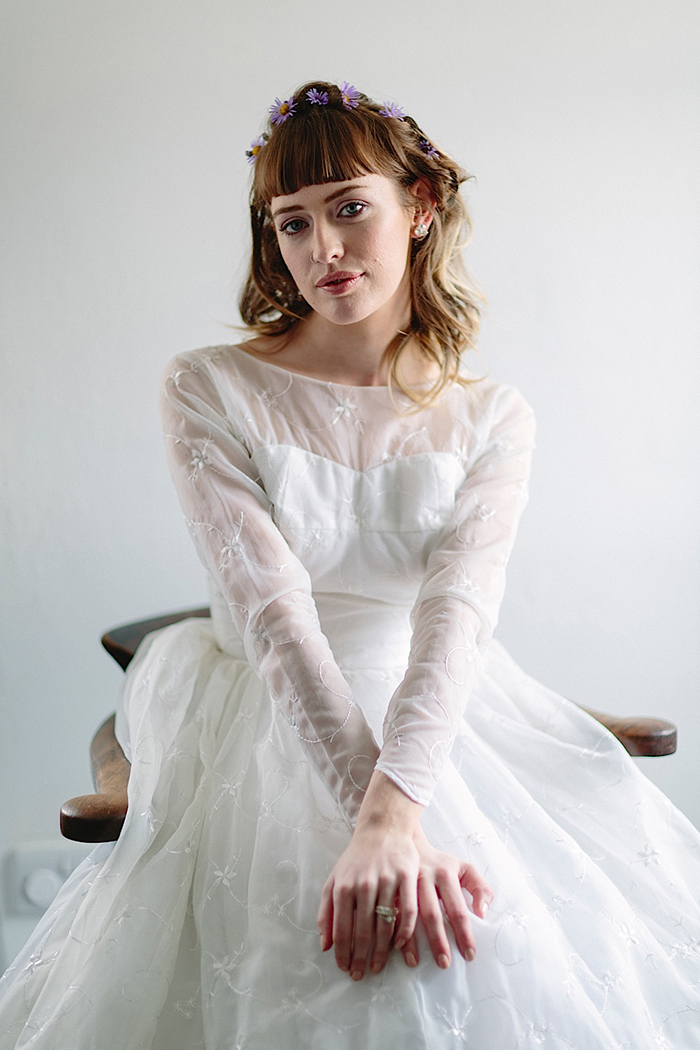 Those Were The Days Vintage Bridal Boutique
One-off wedding dress designs
Having a one-off wedding dress designed for you varies slightly from dressmaker to dressmaker. At Mirka Bridal Couture you'll start by trying on different dresses to find your fave shape and style before Mirka (the designer and dressmaker) sketches out a design for you.
"You'll need three fittings and will usually pick up your dress on the third one, although if anything needs adjusting we won't let you leave until you're 100% happy!" says Mirka.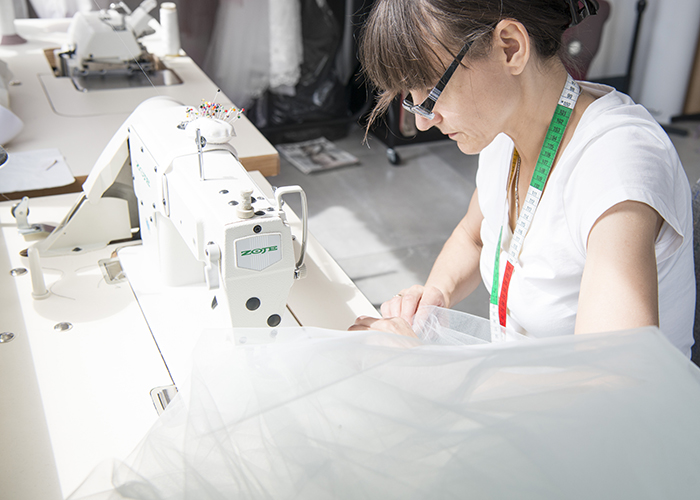 (Designer Mirka from Mirka Bridal Couture)
At Glitterati there are two ways to approach the process. If you've got an idea in mind you can go fully bespoke; you'll simply discuss your vision with designer Moira who'll offer suggestions and create a thumbnail sketch.
Otherwise, you can go semi-bespoke, as Moira explains: "You'll try on some of our designs and pick your favourite bodice, skirt and sleeve. With the essence of the dress selected we then tweak it to achieve the best shape to fit and flatter you."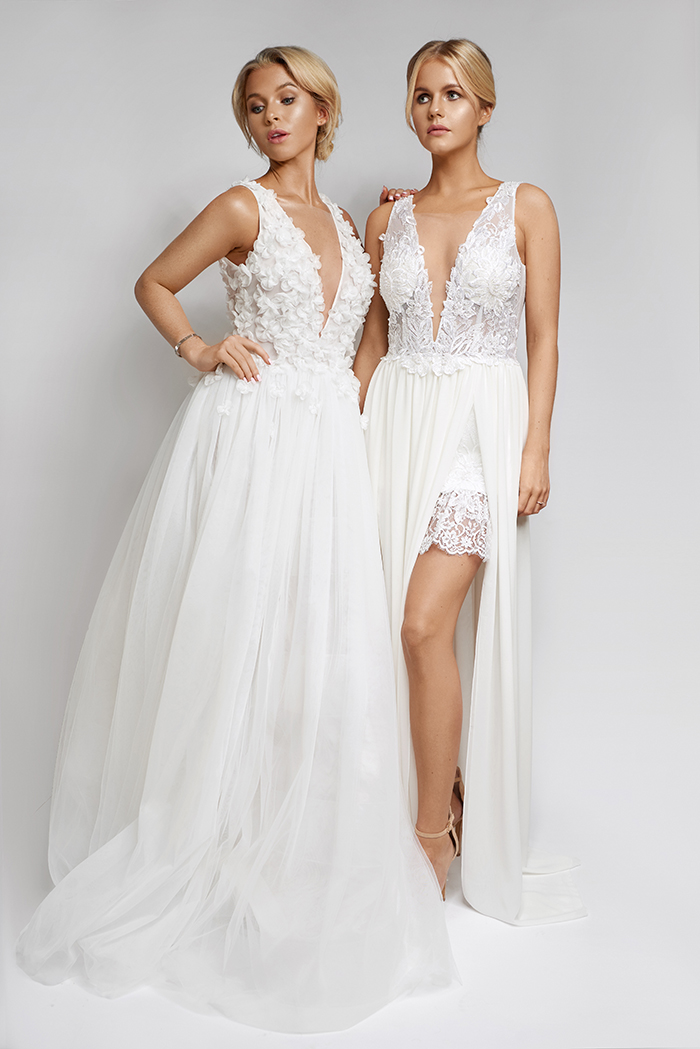 Mirka Bridal Couture
Generally speaking, aim to book your initial consultation about nine months before the big day, although every dressmaker will do their best to accommodate you no matter how tight your time frame.
The great thing about the bespoke process is that you can actually have a hand in determining the price of your dress. There are plenty of ways to keep the cost down throughout the design process, such as selecting less costly fabrics and minimising time-consuming embellishments.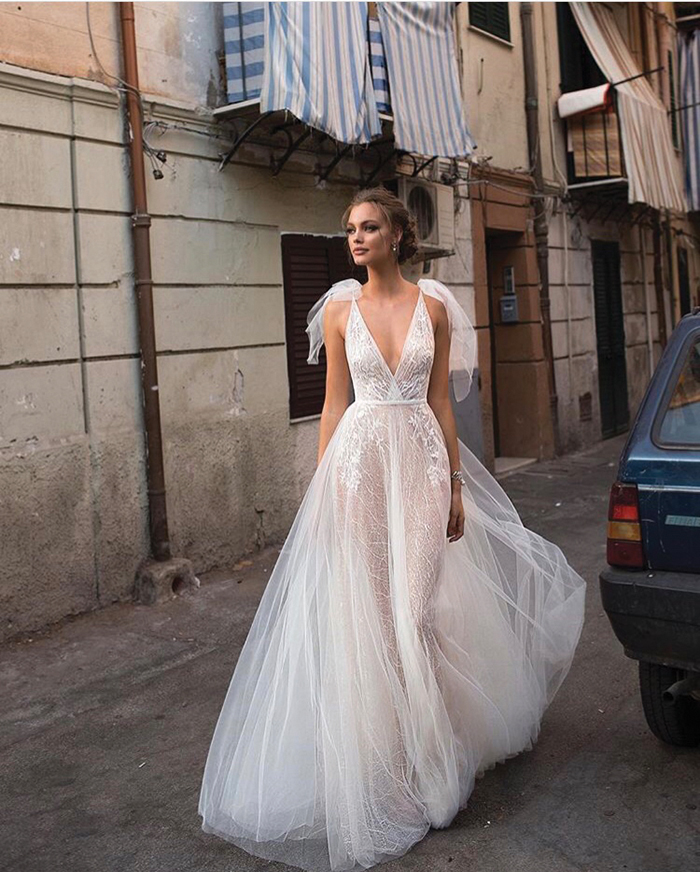 Opus Atelier
Make it your own
Sometimes there's no need to build a bespoke dress totally from scratch, though – a few wee adjustments and additions can turn a ready designed wedding dress from a boutique into the one-off showstopper of your dreams.
Whether it's through adding sleeves, belts or trains, or embellishing fabrics and adjusting neck and hemlines, a skilled seamstress can work wonders.
Sharon, the designer behind Opus Couture and Opus Atelier, knows well the transformational power a couple of wee tweaks can have.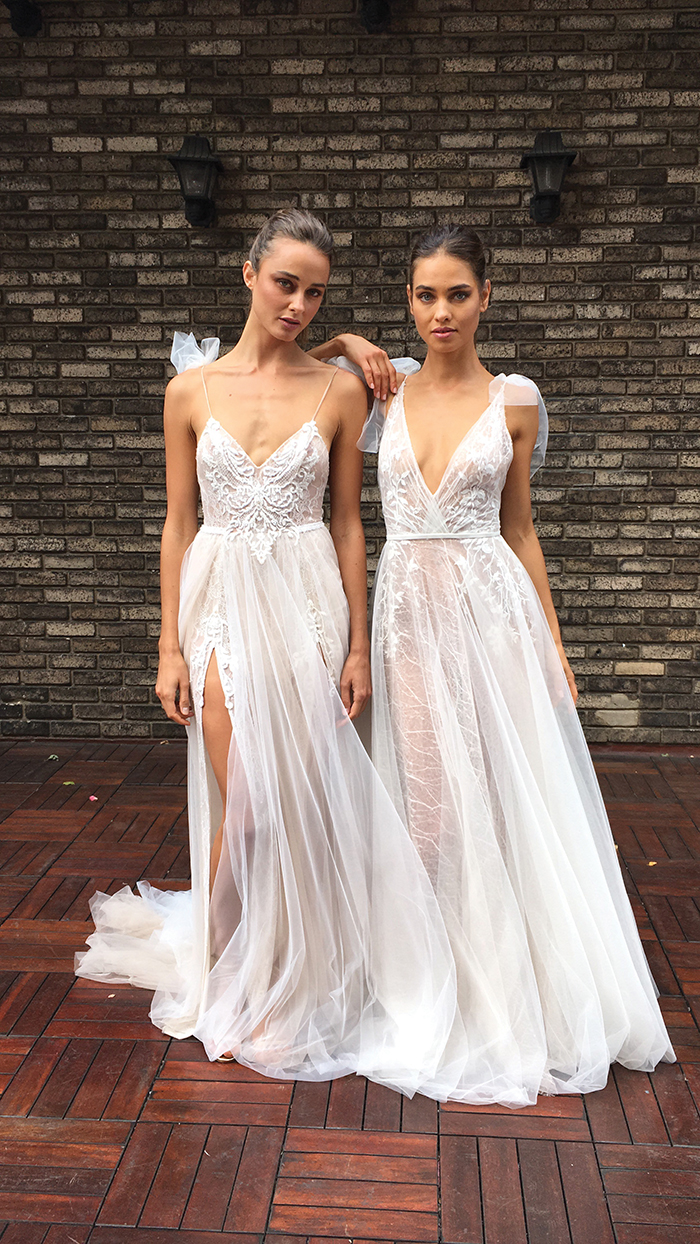 Opus Atelier
"We always talk about building a dress," says Sharon. "We have lots of dresses in store and great relationships with the designers, which means it's easy for us to make changes. For example, we can source the exact lace for a modesty panel and we have the embroidery skills to perfectly add it into the dress."
Sharon also stresses that the most important thing throughout the customisation process is honesty: "We work at all price points, low and high, so it's best if the bride is honest with us from the start. Then we can show her dresses and options within her budget."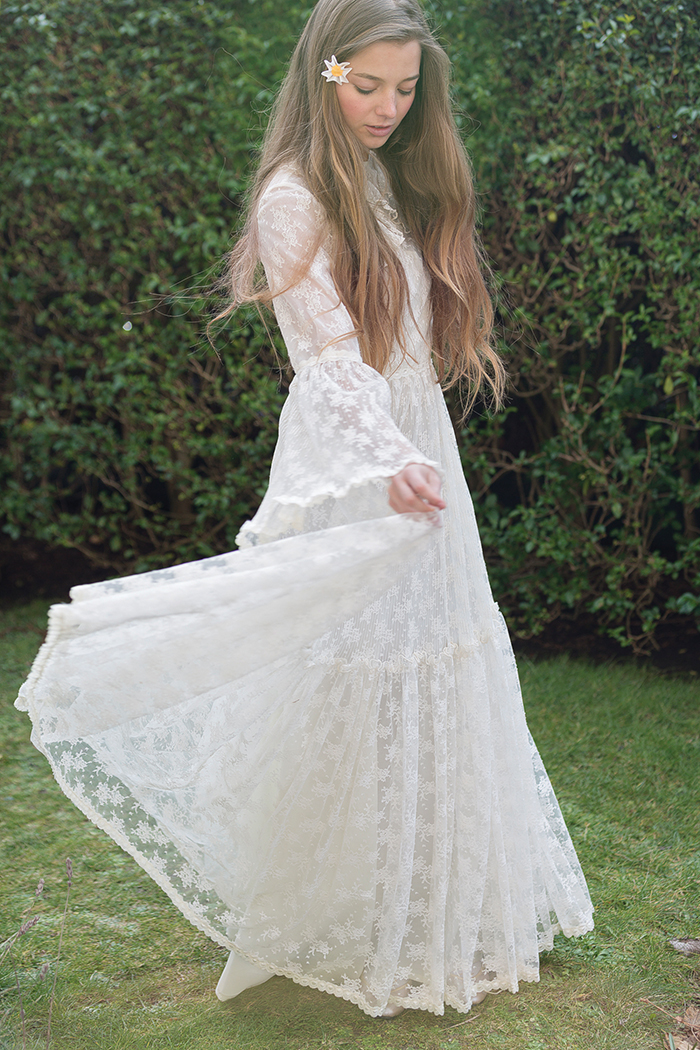 Those Were The Days Vintage Bridal Boutique
Vintage gems
Vintage shopping is a great way to source a truly unique wedding dress, as Claire from Those Were The Days Vintage Bridal Boutique in Edinburgh explains: "A vintage wedding dress is a really special dress, a unique piece of fashion history that comes with its own romantic story."
And it doesn't mean you have to theme your wedding or look. "Our collection, spanning from the Edwardian era to the 1990s, allows our brides to create something unique to them. Our dresses are a little bit quirky, a bit more alternative and often quite rock'n'roll, providing the perfect alternative to modern wedding dresses."
Plus, a vintage dress is ideal if you're working to a budget – Those Were The Days' normal collection ranges between just £300 and £950 – and you can still make small customisations like adding in panels for more room or reducing the volume of sleeves, so long as the fabric isn't too delicate.
with the help of our directory