11 of the best wedding venues in Edinburgh 2016
SEE THE NEWEST VERSION OF THIS POST PACKED WITH 28 OF THE BEST WEDDING VENUES IN EDINBURGH 2017. Our capital city is bursting with awesome venues from glam and grand to DIY and blank canvas. Will your perfect venue be on our list? 1. Archerfield House archerfieldhouse.com | 01620 897050 Choose if you love¦ celebrity style […]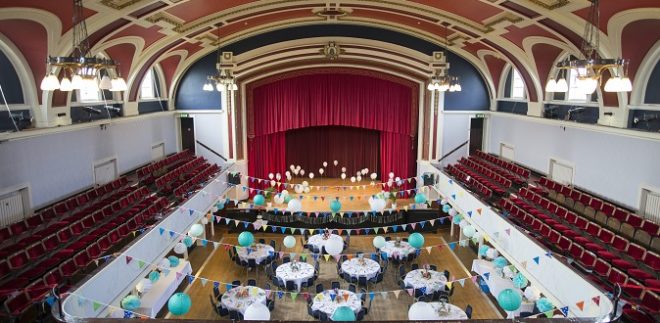 Our capital city is bursting with awesome venues from glam and grand to DIY and blank canvas. Will your perfect venue be on our list?
1. Archerfield House
archerfieldhouse.com | 01620 897050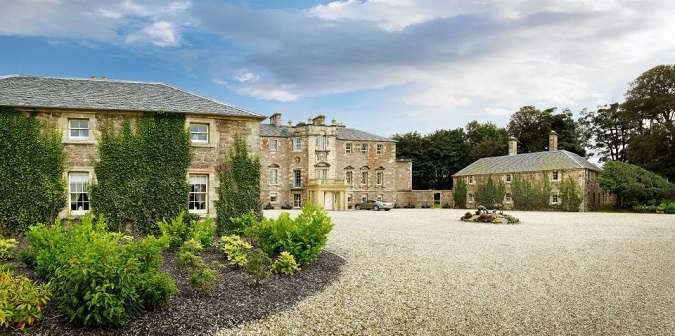 Choose if you love¦ celebrity style
You've probably heard of Archerfield House most recently for being Ronan Keating's wedding venue of choice, and we can see why Ro loved it so much that he spend a few days there with his family and guests. You can choose from various areas of the estate including the amazing mansion house or the Marine Villa.
2. Portobello Town Hall
edinburgh.gov.uk | 0131 5297124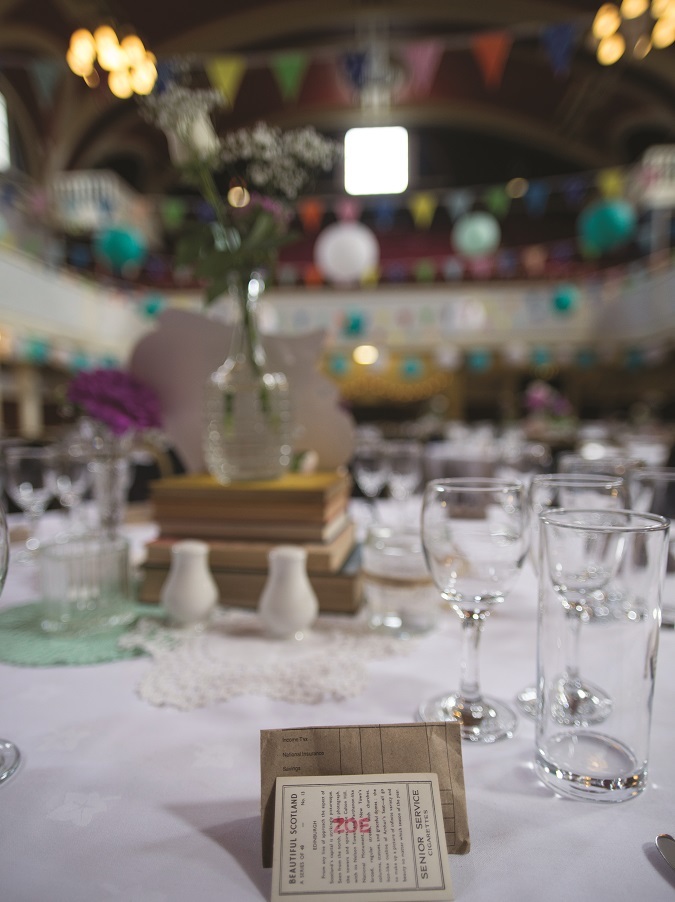 Choose if you love¦ vintage DIY style
This historic venue lends itself perfectly to wedding with the personal touch. The main hall seats up to 200 people for dinner and is just right for a rousing Scottish ceilidh afterwards with tons of space! Smaller do? Don't worry; the Lesser Hall can set up to 60 people theatre style.
3. Ghillie Dhu
ghillie-dhu.co.uk | 0131 2229930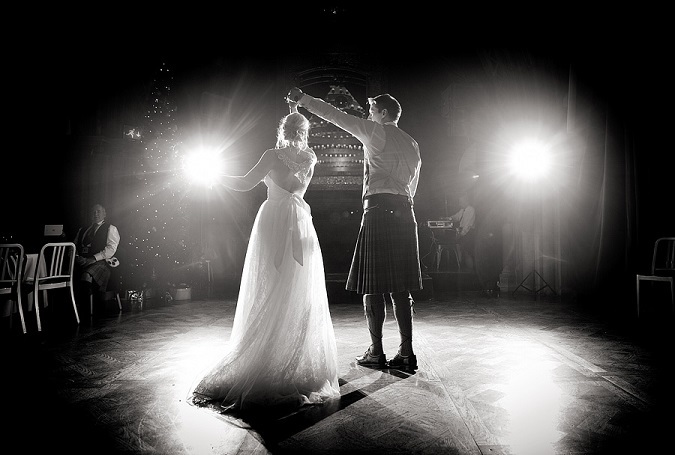 Choose if you love¦ historic buildings with contemporary features
This award winning venue is located right in the hustle and bustle of Edinburgh and is a former church built in 1842. The Ghillie Dhu has a show-stopping auditorium space which really is the piece de resistance for this unique venue.
4. Edinburgh Castle
historic-scotland.gov.uk | 0131 6688686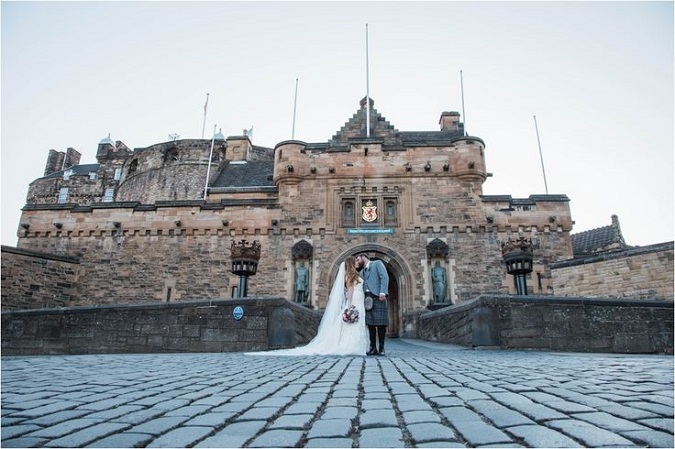 Choose if you love¦ everything about our capital city
We couldn't have a list of the best Edinburgh venues without its most iconic venue of all, Edinburgh Castle. Choose from the Queen Anne Room in the heart of the castle or the cosy surroundings of St Margaret's 12th century chapel, the oldest building in Edinburgh. It doesn't get much more Scottish than this!
5. Harvest Moon Holidays
harvestmoonholidays.com | 07960782246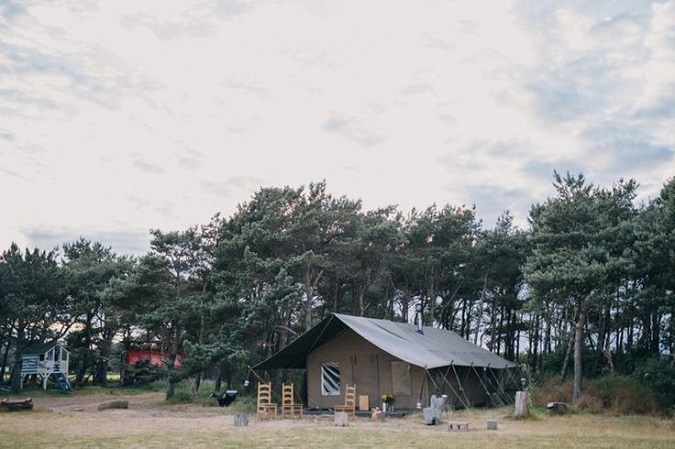 Choose if you love¦ glamping and Bohemia
Would you love to get married on a beach and have a chilled weekend with your loved ones? You might think you'd have to go to sunnier climes for this but it's closer than you think at Harvest Moon. Spend your wedding night in the Arabian Night tent with white draped lined walls and four-poster bed looking out at the sea. Just dreamy.
6. The Haining
thehaining.co.uk | 01750 725852

Choose if you love¦ grand settings in the countryside
This 18th century mansion house is located in the historic town of Selkirk, and is set by the loch for amazing photo opportunities. For larger weddings, the team at The Haining can set up a Georgian style marquee adjacent to the house so you can party into the night at this unique location.
7. The Caves
unusualvenuesedinburgh.com | 0131 5578989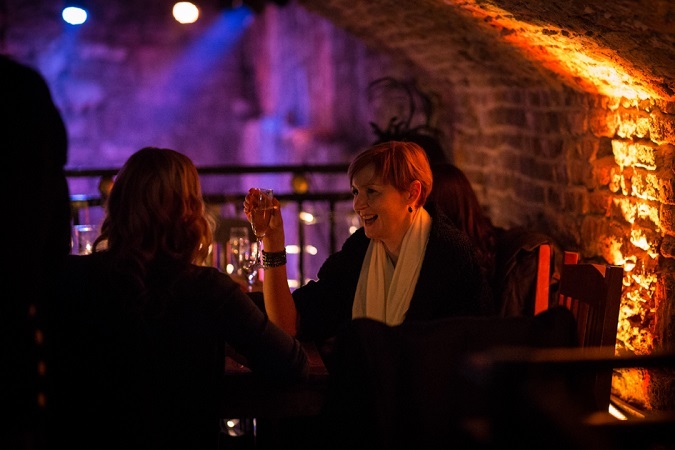 Choose if you love¦ gothic glamour
Licensed until 3am for a maximum number of 250 guests, this underground hideaway was once known as the Whisky Row because there was so much whisky stored here. The vaults were lost for over 100 years and when rediscovered, beautifully excavated. It's now a UNESCO World Heritage site. How many people can say they got married in such a unique venue?
8. The Signet Library
thesignetlibrary.co.uk | 0131 2250651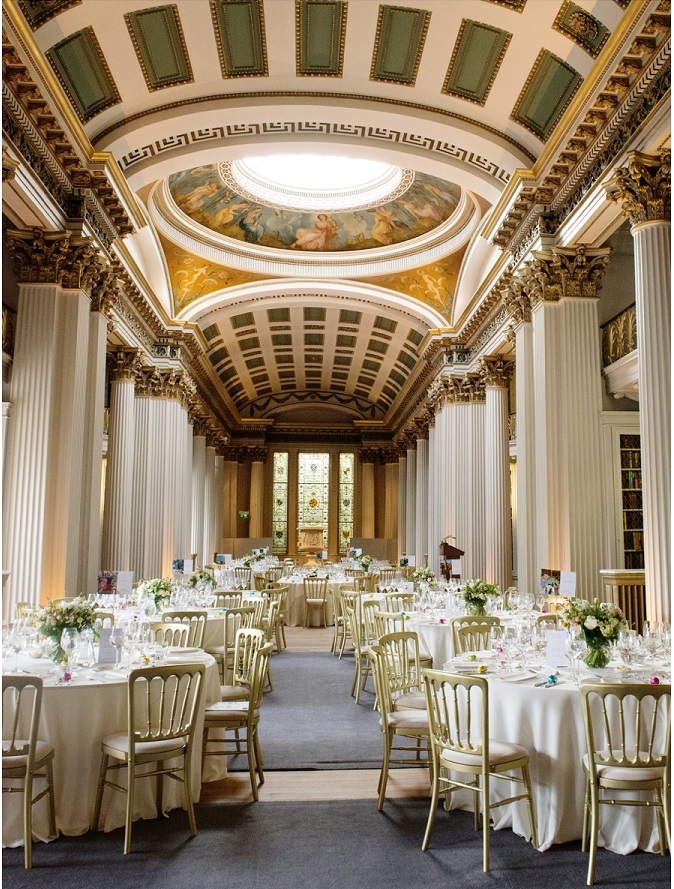 Choose if you love¦ dramatic, glamorous surroundings
A few steps from St Giles Cathedral in Edinburgh's Old Town, this venue is perfect for couples who want that wow factor. Not only do you get this amazing venue but you can also make use of the first rate wedding team there. Heritage Portfolio provide amazing food and drink and on-hand wedding designers can help organise the best day of your life.
9. Edinburgh Zoo
edinburghzoo.org.uk | 0131 3140336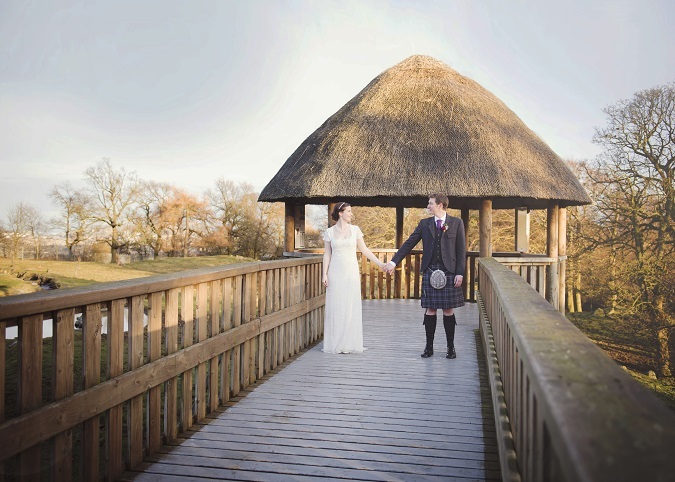 [CLAIRE JULIET PATON PHOTOGRAPHY]
Choose if you love¦ animals!
This is a more unusual venue but it's such a fun place to tie the knot. The Mansion House is the centrepiece of Edinburgh Zoo and wouldn't look out of place in a country estate. You and your guests also get free entry to the zoo for the day " what better way to spend the time between photographs than peering at the pandas?
10. Kirknewton House Stables
kirknewtonestate.co.uk | 01506 881235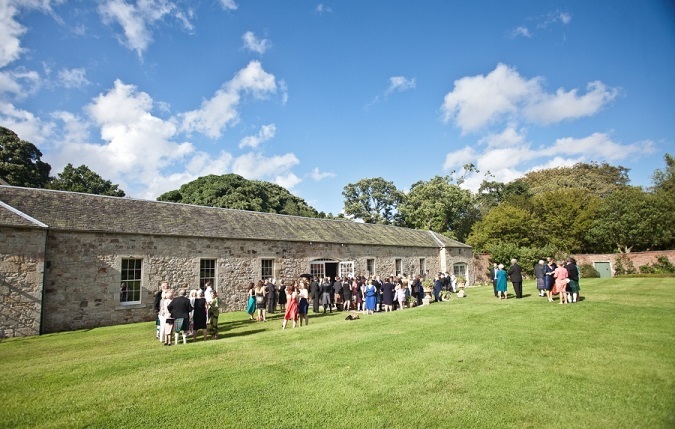 Choose if you love¦ the freedom to add a personal touch
Stables and barns are just the perfect wedding setting and totally on trend. This gorgeous venue in Midlothian does not disappoint. It's a blank canvas which means you can add as many or as little decorations as you'd like, and hire in all of your own suppliers to suit yourself. Create a relaxed, laidback atmosphere here.
11. Summerhall
summerhall.co.uk | 0845 8743001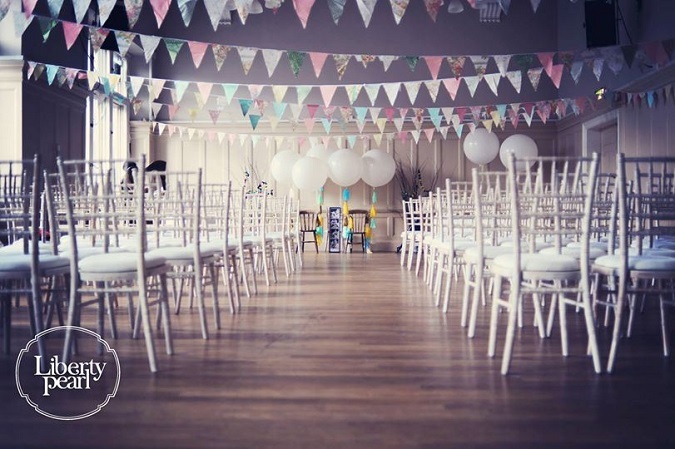 Choose if you love¦ the arts and culture of this city
Summerhall is a former vet school which now serves as a hub for creatives, with workshop spaces and studios. The venue is also used for the Edinburgh Festival so if you love the artsy side of Edinburgh then you'll feel right at home here. Bring in your own suppliers and décor though because this is a blank canvas space.
KEEP ON SEARCHING FOR THE VENUE OF YOUR DREAMS IN OUR ONLINE DIRECTORY!