Steph's Bride Diary: The lowdown on non-surgical treatments
Digital editor Steph Telfer is thinking ahead to her wedding and decided to try a couple of non-surgical facial treatments. Here's how she got on...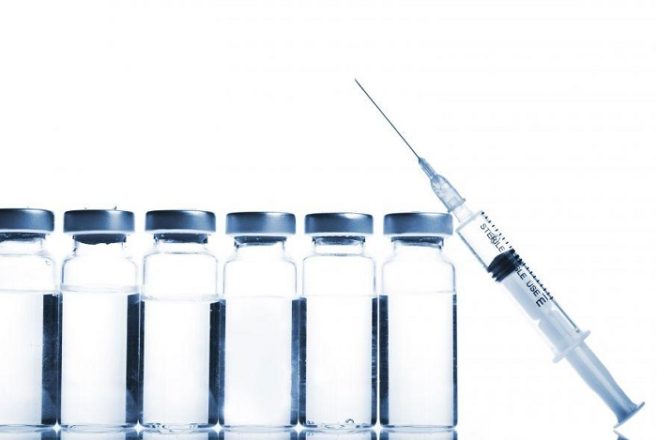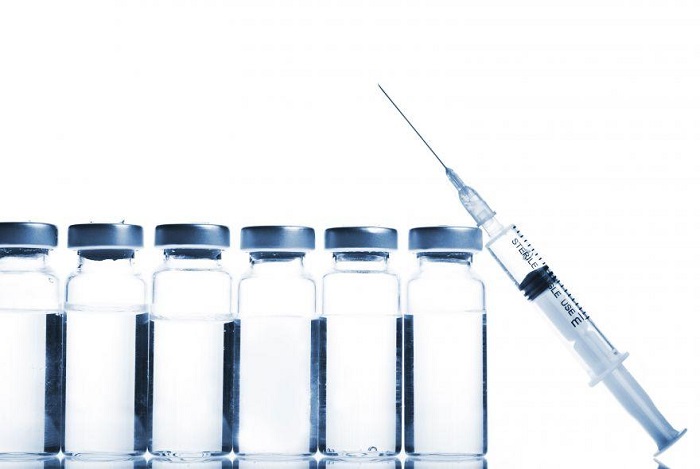 Digital editor Steph Telfer is thinking ahead to her wedding, and decided to try a couple of non-surgical facial treatments at Dr Darren McKeown's clinic in Glasgow.
Here's how she got on…
I turned 30 in 2017 and, almost immediately, I noticed that the fine lines on my forehead were not as subtle as they used to be.
My default resting face is a frown, and after years of this, the lines had become ingrained. In fact, a lot of things had changed about my skin over time and I became hypersensitive to all of the transitions that come with age.
They were completely normal, but noticeable, and they started to bother me. Having some non-surgical treatments had crossed my mind before, but I started to look into exactly what options were available more seriously.
FINDING THE RIGHT CLINIC
I'd attended the opening of Dr Darren's newly refurbished aesthetic medicine institute in Glasgow earlier this summer, and I felt like this would be the ideal place for me to begin considering my facial treatments.
The space is incredibly relaxed, chilled and comfortable; nothing like the clinical vibe I was expecting.
On the day of my first consultation appointment I was feeling incredibly nervy until I sat down in the plush waiting room; I instantly felt calmer.
Dr Darren himself has a very calming energy too. We sat down in a treatment room and, after going over the info I filled in previously – problem areas, things I was self-conscious about, my concerns – he recommended a course of Botox for my frown lines and a treatment called Tear Trough Filler: the semi-circular creases which start at the nose and run along the bottom of the eyelid, just above the cheekbone, would be injected with dermal filler to reduce hollowness, therefore diminishing dark circles.
He didn't know this, but I've had a complex about the dark lines under and around my eyes since I was in my teens. I couldn't believe there was a treatment out there that could provide a solution to this.
THE TREATMENTS
The Botox was honestly painless. It was over in a matter of one minute, and I could hardly believe it. I wince more when I get my eyebrows waxed! I was more nervous about the fillers, but I needn't have worried.
A cannula was inserted into the skin just above my cheek, and a blunt needle inserted to administer the filler, numbing the area as Dr Darren worked.
The great thing about Darren is how at ease he makes you feel. He carries out the procedures with such a quiet confidence, and that makes you trust him completely. Again, a few minutes later, I was done.
A common misconception is that Botox freezes your face almost instantly. In truth, the treatment gradually worked over the next few days so the change didn't seem so obvious.
I could no longer visibly frown, but I could freely move my eyebrows and forehead. My botox lasted just under three months, and I haven't had it done since. I did like the effects, but it's a costly procedure for a short-term fix, however I wouldn't rule it out in future. It evened out my eyebrows, which I loved!
The tear trough fillers worked instantly and I can honestly say I am amazed at the change, even five months later. I actually felt quite emotional about it when I first saw the results.
I had minimal swelling and a teeny, tiny bruise where the cannula went in (this disappeared in two days), but the next morning, I didn't wear concealer for the first time since I was 11. The before and after pictures, taken immediately before and after the procedures, speak for themselves, I think.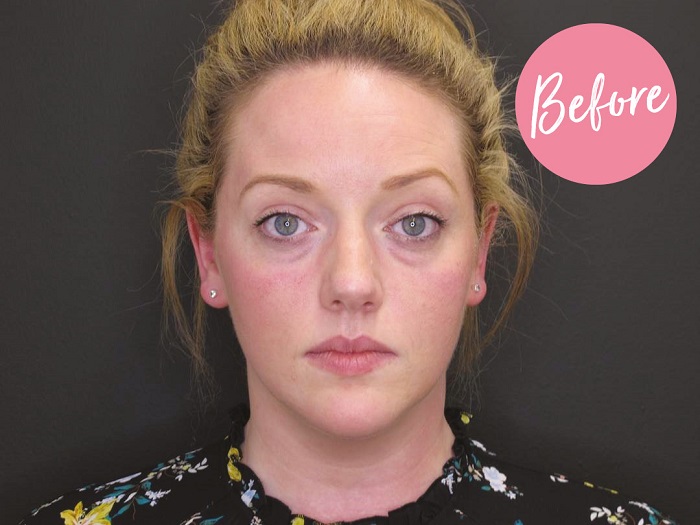 BEFORE: This photo was taken just before I got botox and tear trough fillers for the first time.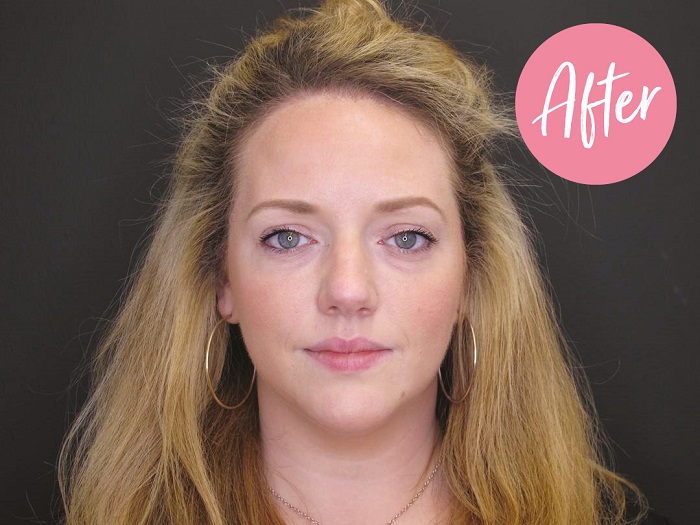 AFTER: This photo was taken around two weeks after I had botox, and immediately after tear trough fillers.
IS IT RIGHT FOR YOU?
I don't think anyone looks at me and thinks I've had treatments. The only reason people know is because I've chosen to tell them. And it doesn't bother me one bit if people seem to notice or not, because I notice, and I love the confidence those subtle changes give me.
Non-surgical treatments should be about how you feel about yourself, not about how other people see you. You'll never achieve the level of perfection an Instagram filter can give you, and it's crazy to try. These procedures were a chance for me to see if I liked the changes and, if I didn't, they'd wear off anyway.
Were they necessary? No. Do they make me feel good about myself? Absolutely. I can't pretend that it doesn't cost a fair bit of money, but if you can afford to have the treatments and you want to put to bed some nagging insecurities, then why not? It really is up to the individual.
There are risks involved with these procedures, that's true. You could experience bruising, or temporary weakness and droopiness of your facial features. There's also a risk of flu-like symptoms including a headache for 24 hours after the treatment, but generally speaking, when administered by a reputable practitioner who is properly qualified, there's minimal risk involved.
The treatments aren't suitable for everyone, so consultation should be sought before you go ahead (however a good practitioner would always assess you beforehand).
Tear trough fillers start from £400 and last 12-18 months. Three areas of Botox costs £325 and lasts three to four months.
Interested in chatting to Dr Darren about your own non-surgical treatments?
Contact Dr Darren McKeown at his clinic in Glasgow by calling 0800 0112719 or via the contact form at drdarrenmckeown.com.

FOLLOW STEPH'S WEDDING PLANNING JOURNEY ON THE BLOG AND IN SCOTTISH WEDDING DIRECTORY.