Steph's Bride Diary: It's the one year to go countdown already!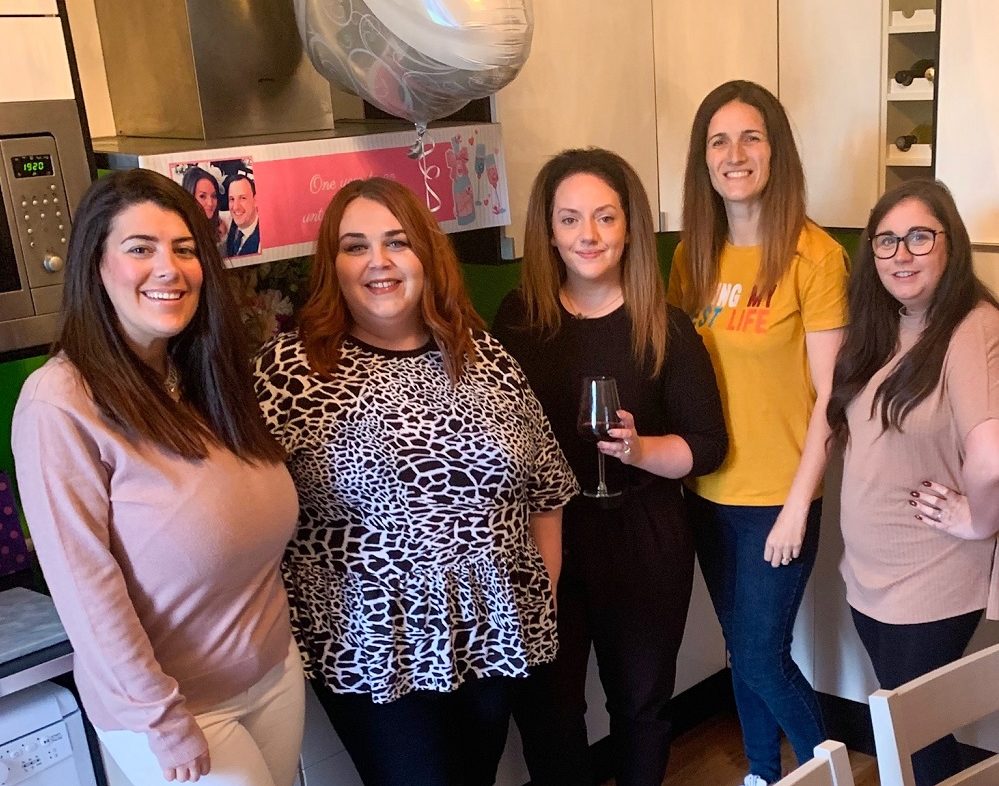 My bridesmaids + I celebrating one year to go! 
When we booked our wedding venue almost two and a half years ago, I couldn't even imagine what a year to go would feel like.
Infact, the whole wedding felt like it was a million years away.
We felt like we had all the time in the world; some people said that we'd booked it so far in advance, but now that we're sitting with less than one year to go (11 months and 24 days, to be exact), I'm SO glad we booked in advance.
One of the things I have enjoyed most about planning our wedding is the social occasions surrounding it, so we thought that we should mark the date with a family meal at our flat.
Rab's mum, her partner Neil, Rab's sister Kathryn and her partner Scott came round for dinner and prosecco, and it was nice to sit together and talk about the wedding.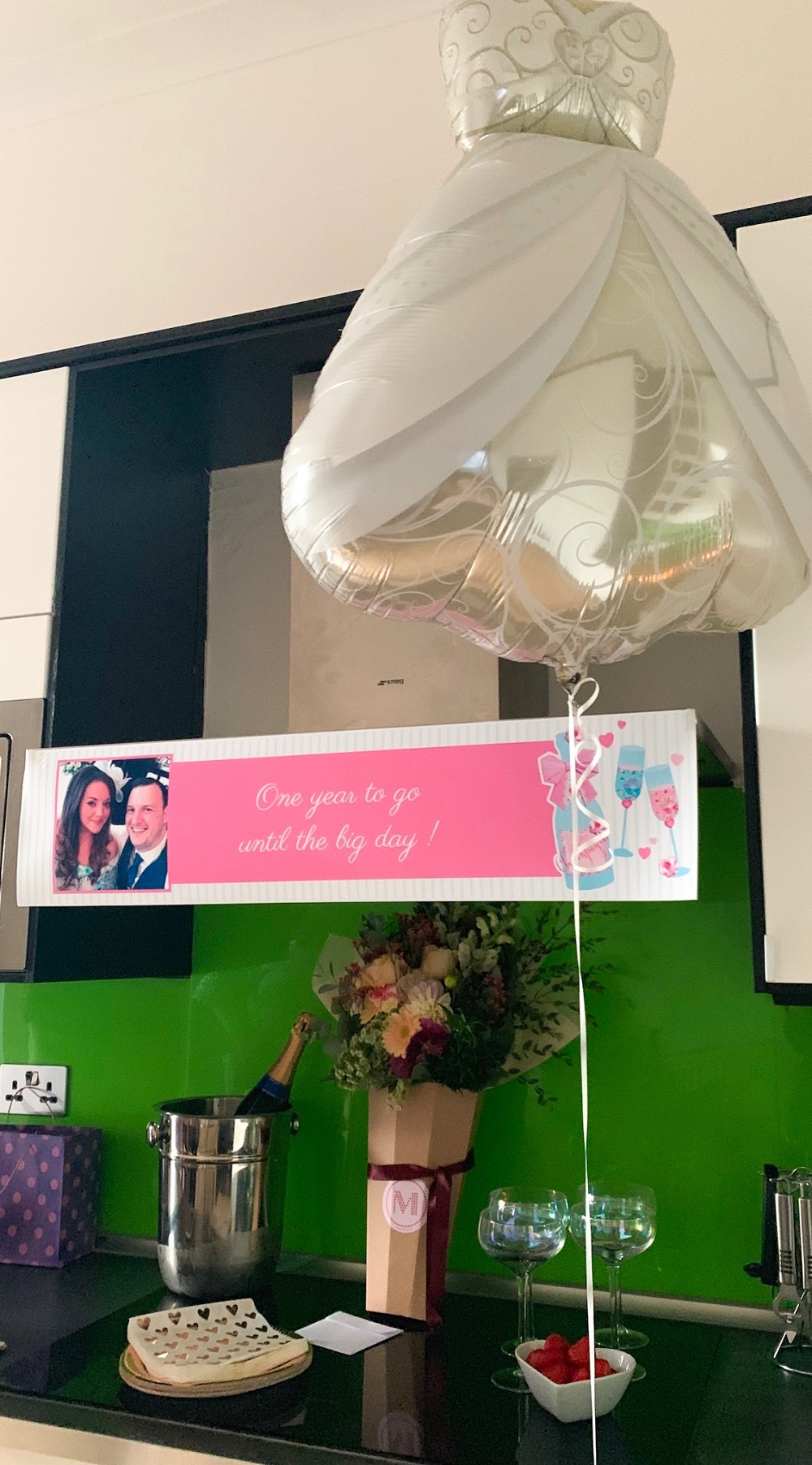 One of my bridesmaids Aspen wanted to mark the occasion too, so invited my bridesmaids and I round to her lovely new house for a wee evening together.
I was so surprised when I got there and the girls had got me a lovely balloon, banner and some gorgeous flowers from my faves MUD Urban Flowers!
We also took a day trip to the Loch Lomond Arms again, just to show our friends around and have lunch. We managed to get a wee nose around the wedding space, which was set for a wedding that very day.
The weather was just amazing – I'm just going to be manifesting that weather every single day until our wedding comes! It would be so perfect.
Luss was buzzing with tourists too – the vibe is just so friendly and lovely in the little village, I could quite happily move there right now!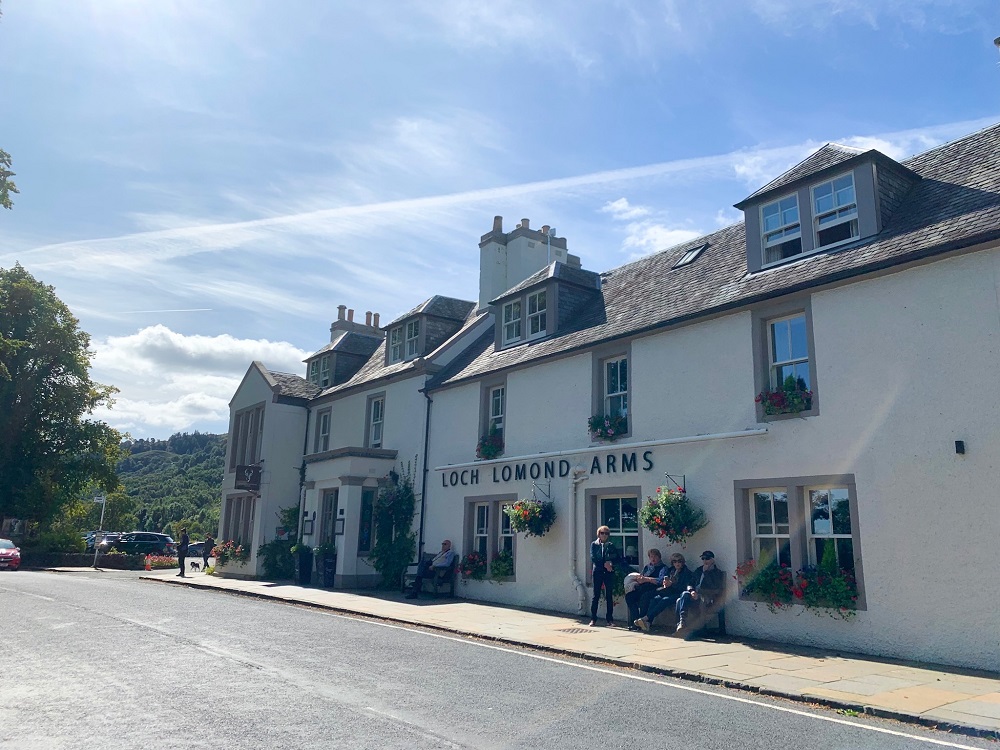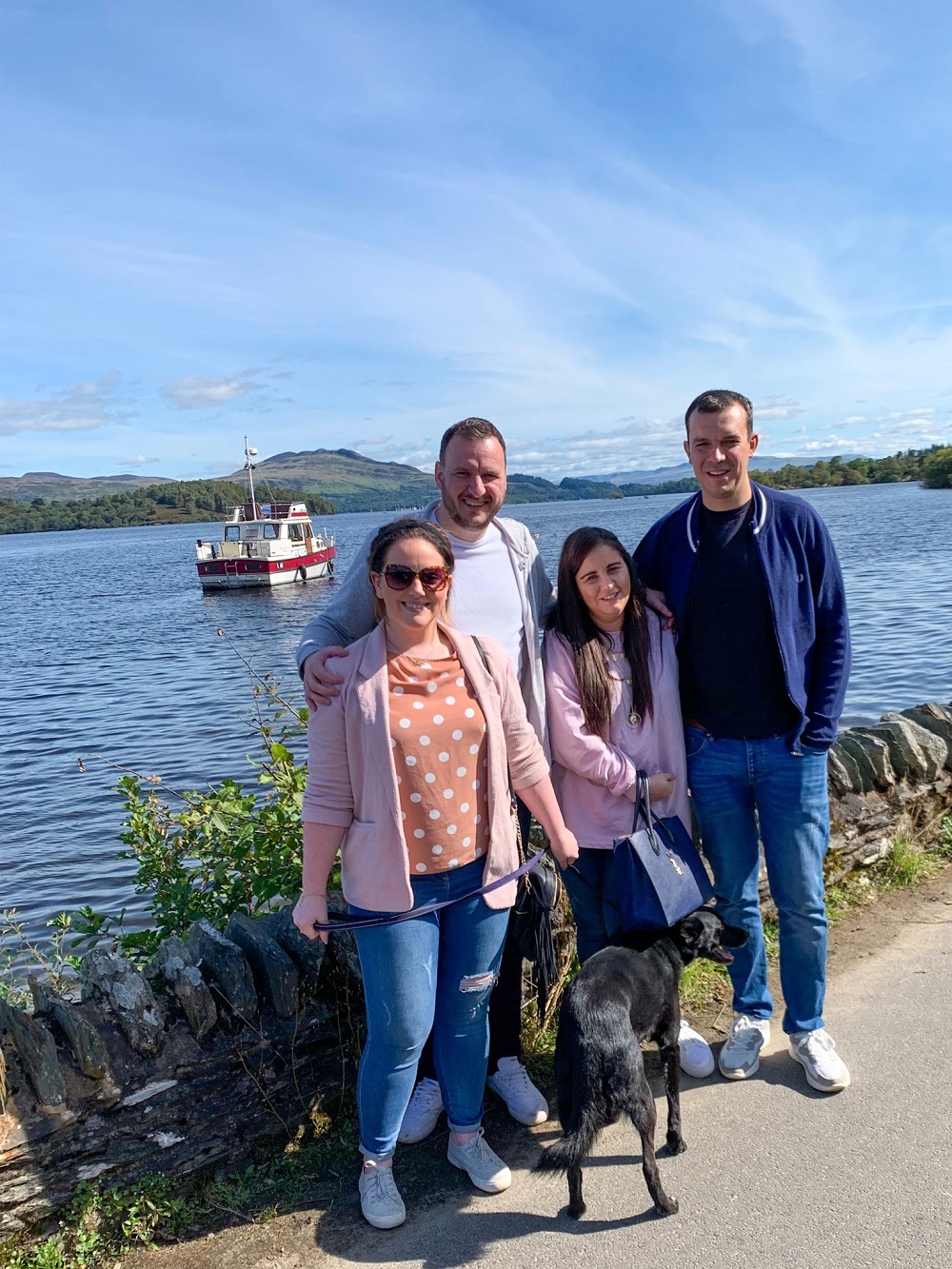 Us with our friends Aspen + Graeme (and dog Max!)
It's so nice to have these experiences with your loved ones, because it really does add to the whole experience leading up to your wedding.
For us, our wedding has never really been about one day – it's always been about spending time and making memories with our loved ones, which is the most important thing in the world to me.
There are so many more exciting times to come in these next 11 months, and I can't wait to spend even more time with our families and friends!
Are you planning on doing anything special to mark the year to go countdown? I'd love to hear about it!