Steph's Bride Diary: Celebrating our engagement with a party!
With just under two years to go until the big day, digital editor Steph and her fiancé Rab decided to mark their engagement with a party!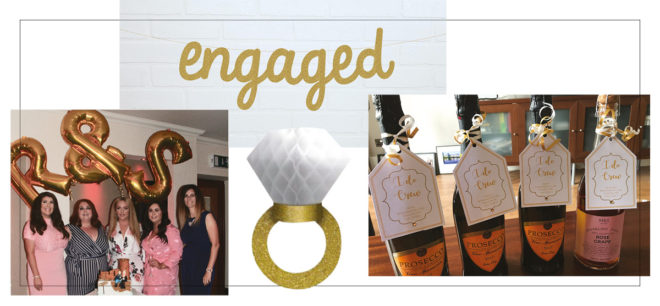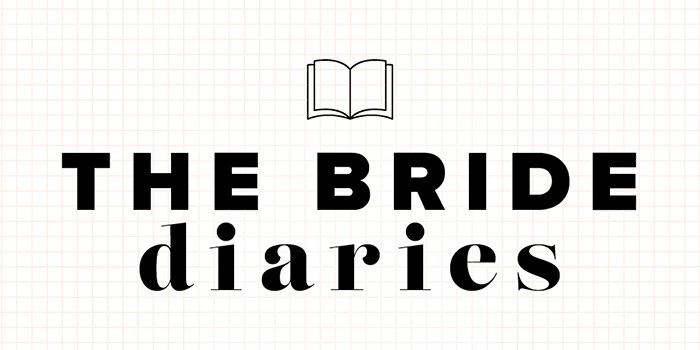 With just under two years to go until the big day, digital editor Steph and her fiancé Rab decided to mark their engagement with a party!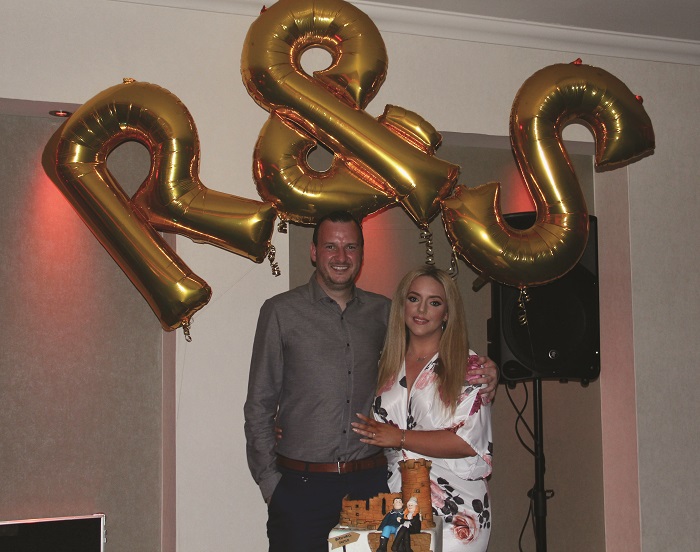 Digital editor Steph with fiancé Rab
When we got engaged, our friends and family wanted to meet up and celebrate with us. Rab proposed on Christmas Eve, so everyone had plans with their own friends and families at the time and, followed by a horrendous bout of flu for me at New Year, we found ourselves in January without having organised anything yet.
I didn't particularly want an engagement party at first. My 30th was in April 2017 and I had a big party for that, so I felt like it was too soon for another – and I didn't want people to feel obliged to give us gifts and cards. A party is an expense too (which could be better used for the wedding fund!) so we initially decided on a low-key dinner for close family and our wedding party.
When we had a look at the numbers though, it was clear that a dinner for everyone would be even more of an expense. My parents really wanted us to have a party and they offered to pay for it, so we agreed and booked The Castle Rooms in Uddingston (where we live) for July.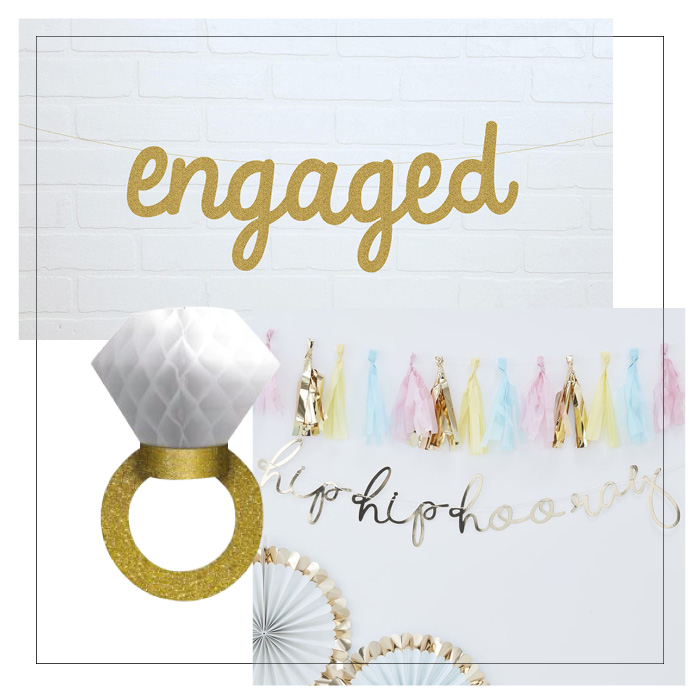 I kept the decorations simple. From top clockwise:
Engaged letter banner, similar available on Etsy.
Hip Hip Hooray letter banner, Ginger Ray.
Honeycomb engagement ring hanging decoration, The Nora & Katie Co.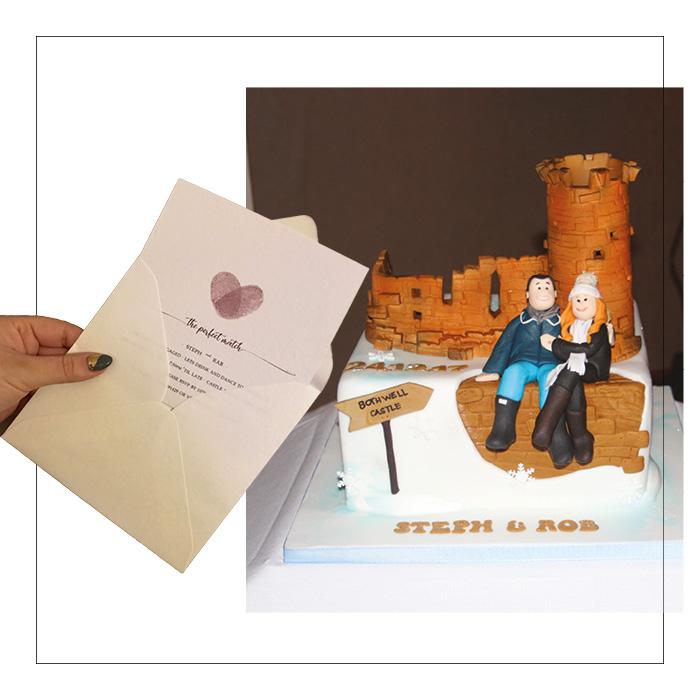 Our invites and our lovely cake! 
Our invitations were a kind gift from my chief bridesmaid's mum Carol at Made With Love Stationery; she designed a cute thumbprint heart motif – everyone loved them!
The venue gave us a great package deal which included a DJ (Dave from Graham Professional Sound & Light) and a breakfast roll buffet.
I sent the DJ a list of must-play songs and some must-not-play songs (500 Miles is a massive no from me). The staff at The Castle Rooms were great, and we got to party until 1am, although only the hardcore lasted 'til the end!
Claire from Sweetie Fairies provided balloons that worked with our colour scheme – midnight blue, gold and pastel peach – and we loved them, so much so that we took most of them home afterwards.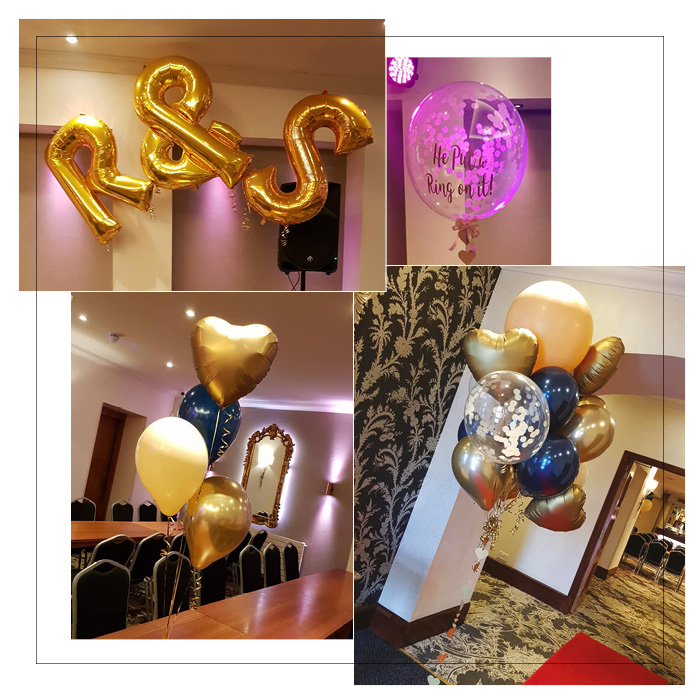 Our cake, designed and baked by Elina's Cakes, was so cute. I sent her a photo of us at Bothwell Castle, where we got engaged, and she recreated it in cake form, right down to figurines of us wearing the exact clothes we'd been wearing that day.
I wanted to do a wee thing for my bridesmaids, so I gave them all a bottle of prosecco with a personalised label on it that I bought from a seller on eBay (pictured below). My friend Kirsty-Ann is pregnant, so I got her a bottle of fake rosé instead!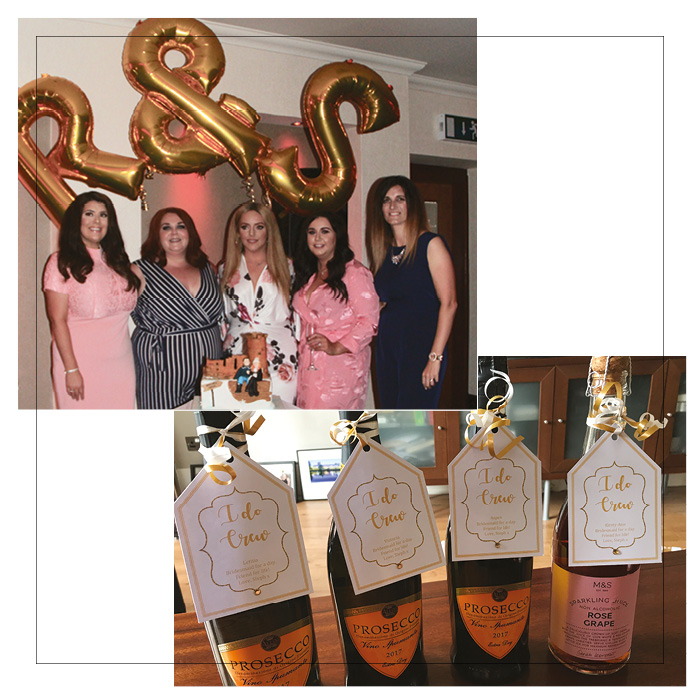 The night really was brilliant. It was so lovely to have all of our closest friends and family together to celebrate, and it gave us a taste of what the wedding will be like, surrounded by those we love most.
The countdown is on: only 676 days to go!

FOLLOW STEPH'S WEDDING PLANNING JOURNEY ON THE BLOG AND IN SCOTTISH WEDDING DIRECTORY.