Michelle's Bride Diary: Meet our new columnist!
Meet our brand new columnist, Michelle. She's on tour with Matilda the Musical, which means planning her wedding while on the move.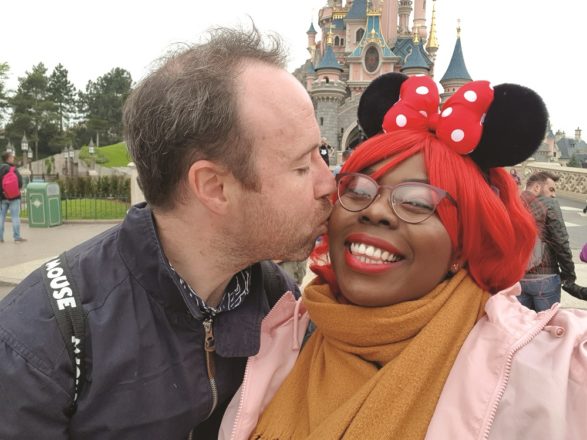 WEDDING COUNTDOWN: 10 MONTHS TO GO 
My fairytale goes like this: perpetually single girl meets and falls for exceptional boy. We met over two years ago on Match.com, and fate was definitely at play because I very nearly didn't sign up.
It wasn't until I was in a physio session during my time in the west end production of Aladdin that I was coaxed by my physiotherapist to try it out. I signed up, and the next time I checked my phone I had a message from Jonathan. He was the first and last date I went on using Match!
I knew Jonathan was the person I wanted to marry the day I was at his flat and automatically started cleaning up because I felt so comfortable.
Being with him felt like home – and thankfully our happily ever after is just beginning, because we are now engaged!
I'll admit it's not the traditional fairytale, but it works for us. I've quickly learned that this is one of the most important parts of planning a wedding; knowing what's going to work for you.
Some of us have been planning this day since we were little, some of us have absolutely no clue and just want to embark on this journey to married life, and some of us are a mix of both and winging it.
Please assign me to the latter group.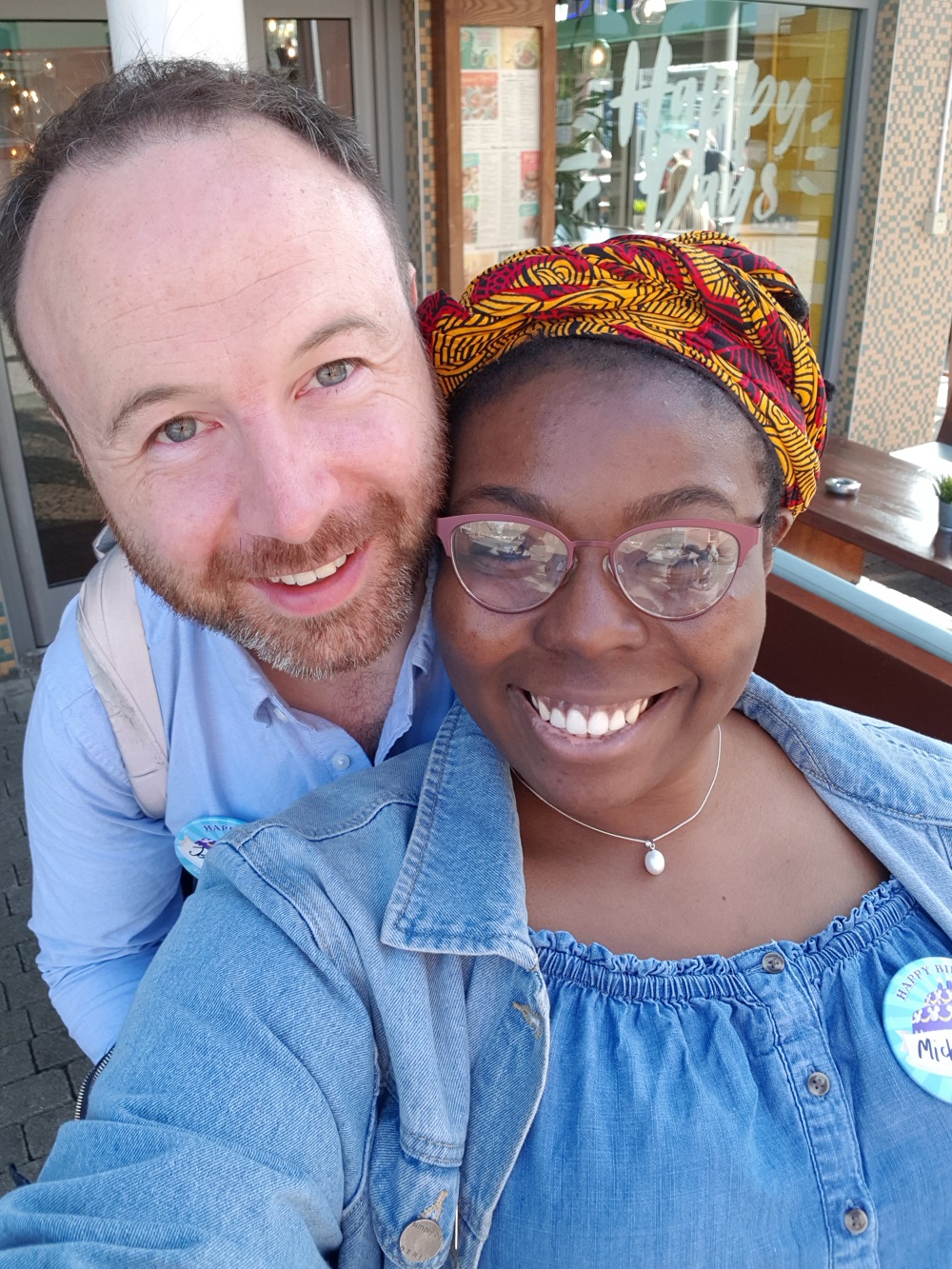 MICHELLE + JONATHAN
There's a dizzying amount of things to decide on, and I can already tell that knowing from the outset what will and won't work for us will save us from several near-breakdowns. Taking the time to sit down and have some real conversations – and prioritising ourselves – has saved us time already.
For example, we know that we want to get married in March or April next year, but we are leaving the exact date flexible to work around the availability of the venues we look at. We don't want a lavish affair with 250 guests in attendance. We want intimate and elegant without breaking the bank.
What makes things tricky for me is that I'm currently on tour with Matilda the Musical (I play Mrs Phelps, the librarian), which is cool, but it also means co-ordinating a wedding from sometimes 200 miles away.
It will be a feat, and I'm going to have to get creative (and trust my Jonathan to be my eyes and ears!).
Organisation and decisiveness are key. As of right now, I have the Bridebook App on my phone and I'm making my way through a computer-generated checklist which includes everything from insuring my new engagement ring to starting a rough guest list.
You can also make your partner admin so that you can both edit and tick things off as you go along.
We may not be together as we plan but we know what we want – and now we're embarking on the adventure of making that dream come to life.

FOLLOW MICHELLE'S WEDDING PLANNING JOURNEY ON THE WEBSITE AND IN SCOTTISH WEDDING DIRECTORY.
YOU CAN ALSO FOLLOW HER ON INSTAGRAM AT @MICHELLEHOPEWELL