Subscribe to Scottish Wedding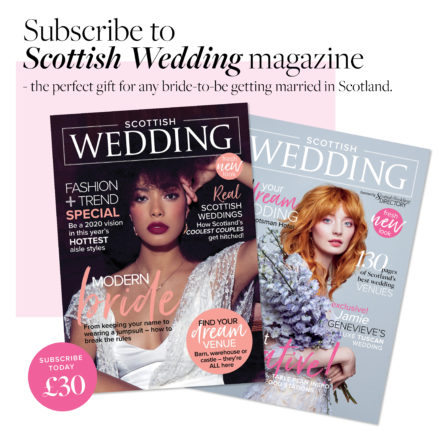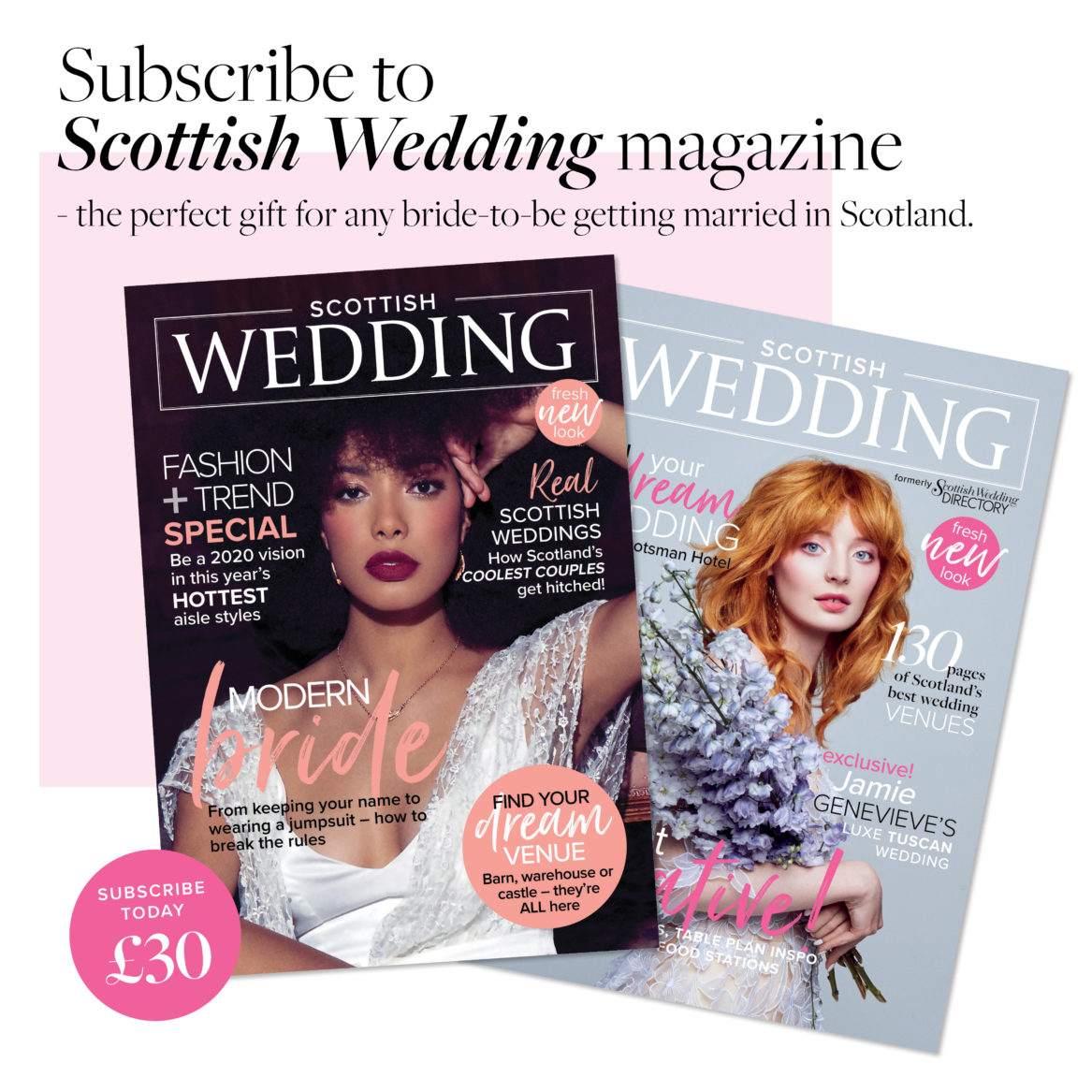 Get Scottish Wedding delivered directly to your door four times per year with our fabulous subscription offer.
Get four issues for just £30 and never miss an issue again!
Why not treat yourself or a friend to a Scottish Wedding subscription – you'll be the best bridesmaid ever if you subscribe to SW for your bride-to be!
WHAT YOU CAN EXPECT FROM EACH ISSUE…
Advice on how to create the Scottish wedding of your dreams
Beautiful editorial photo shoots featuring the latest bridal and wedding party fashion from Scottish stockists
Stunning Real Life Weddings featuring YOU!
Photography from some of Scotland's best wedding photographers
Guidance from industry experts on everything from flowers to cars to cakes
A jam-packed Scottish Wedding Venues section, with over 250+ of the best wedding venues in the country
… and so much more! 

---

If you prefer the mag gets delivered to your phone, desktop or tablet, then you can get a digital subscription for just £10.99!