Will Pippa Middleton steal Kate's bridal icon crown when she marries today?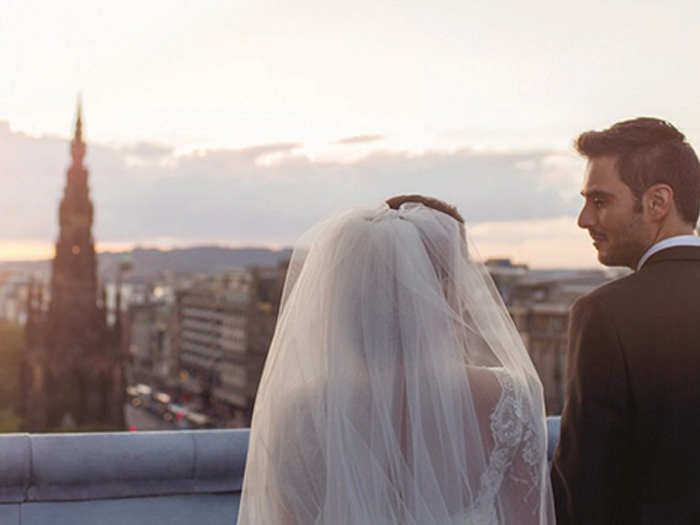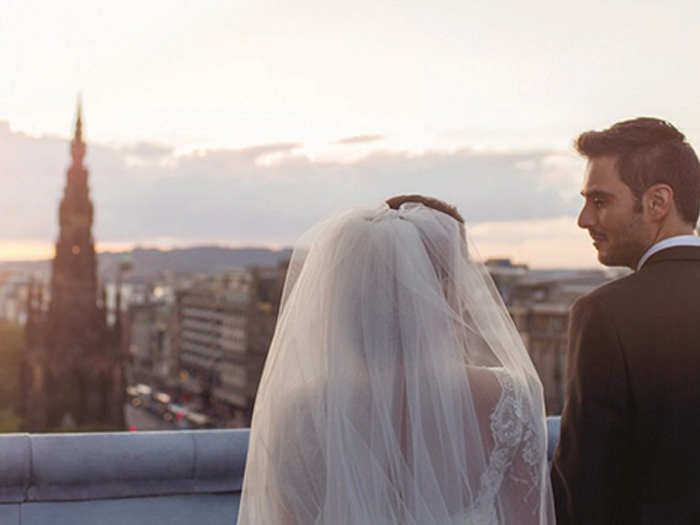 [Image: Craig + Eva Sanders Photography]
There's nothing like a royal wedding to capture the hearts and minds of the nation"and inspire a plethora of wedding trends"and Pippa Middleton's wedding to James Matthews today will be no exception.
Katie Balmer, wedding planner at one of Edinburgh's most exclusive and iconic hotels, The Balmoral, says that royal influences in the wedding world are as relevant as ever.
"While Kate stunned the world in that gorgeous wedding gown six years ago, Pippa had her fair share of press about how amazing she looked as a gorgeous bridesmaid," says Katie. "So it's only natural that all eyes will be on Pippa come her wedding day next month."
What does it take to have a wedding fit for royalty then? Katie, the go-to expert for Scotland's most discerning couples, gives us her top tips on how to plan a thoroughly royal affair. Hats at the ready!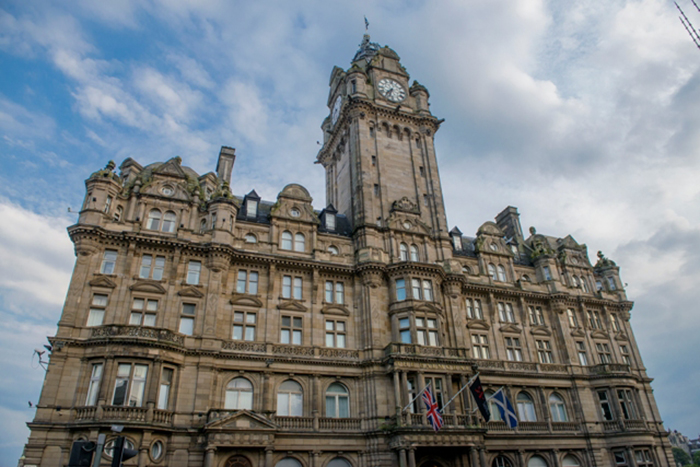 The Balmoral, Edinburgh
SOMETHING OLD, SOMETHING NEW
When it comes to the format of her wedding, I'd expect Pippa to be modern in her approach to blending old with new. For example, when it came to her vows, Kate chose not to use the word 'obey', but did promise to 'love, comfort, honour and keep' her husband.
As it's likely Pippa and James will opt for a more personalised approach too, my advice to brides looking to follow suit is to honour tradition, but give the vows a twist so that they reflect you and your partner.

Stunning views from The Balmoral rooftop; super romantic!
ICONIC IMAGES
The right venue can take an event from special to unforgettable, especially when it comes to the backdrop for a wedding. Kate secured entry to Westminster and Buckingham Palace, and there won't be a guest at Pippa's wedding who wouldn't want a peek inside the Middleton home.
At The Balmoral, our function suites have some of the best castle views in the capital which makes a more than an Instagram" worthy setting with stunning views over the Edinburgh city skyline"an iconic backdrop to recreate that royal balcony shot.
MAKE A LIST
Guest lists are definitely more personal as couples look to invite close friends and family as opposed to following strict protocol on family attendance. Reportedly Pippa and James have a 'no ring, no bring' rule, meaning plus ones will only be invited if they're married. When it comes to invitees, clarity on the invitations is crucial.
Most guests should understand that unless their other half's name is stated on the invitation"or there is an obvious plus one addendum"companions are not invited.
Be clear on your policy on children as well – the future Mr and Mrs Matthews will most probably invite close family children to their wedding, but will hire a nanny or children's entertainers to amuse them once the ceremony is over.

The gorgeous lobby in The Balmoral, Edinburgh is the perfect space for photos
SET THE STYLE
Kate set the next trend in wedding dresses, and like most fashion-forward brides, I think Pippa will opt for a design to reflect her individual style.
With long sleeves and lashings of lace still popular thanks to her sister, there's also a move towards slimline and simple designs courtesy of society bride favourite Alice Temperley, of whom Pippa has long been a fan. British couturier Giles Deacon is also a hot favourite to design Pippa's wedding dress and Jenny Peckham is another top choice.
RAISE A GLASS
The food and wine on offer at a wedding is an integral part of setting the tone of the whole occasion. Our executive chef at The Balmoral, Jeff Bland oversees our Michelin-star restaurant Number One and works with our couples to create a bespoke menu.
This often features The Balmoral's famous smoked salmon"cured and smoked to our own recipe"as well championing other local produce with dishes such as Isle of Skye Crab, Hass avocado, chilli and mango and Blairgowrie beef, mini Yorkshire pudding and horseradish.
Drinks must also be as glistening as your chandelier centrepiece. We can source specialist drinks from around the world – Pippa and James are said to have a penchant for Blanc de Noir Tillington 2009 from Nyetimber " but our sommelier often recommends Krug's Grand Cuvée from the iconic Krug house, renowned for being the Champagne for connoisseurs.

Connect with The Balmoral, Edinburgh…
Read or leave a review for The Balmoral, Edinburgh