Why we chose to get married at Òran Mór, Glasgow
Three couples who had very different weddings told us why they picked Òran Mór in Glasgow's trendy West End as their perfect venue.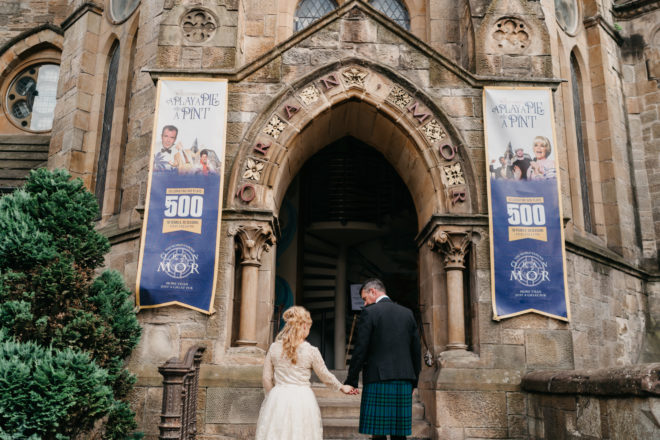 A HELPING HAND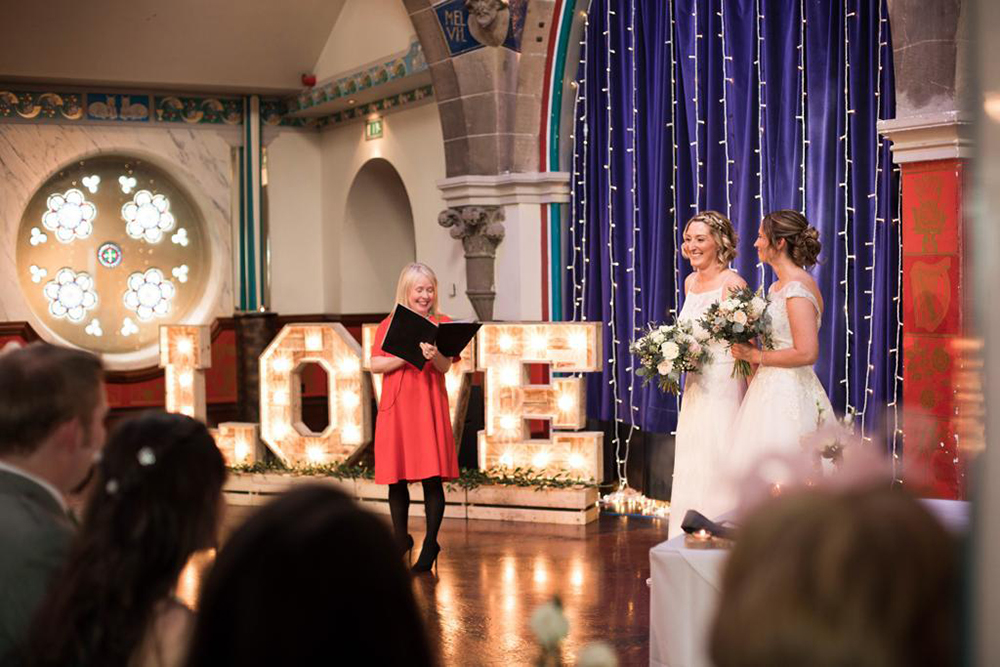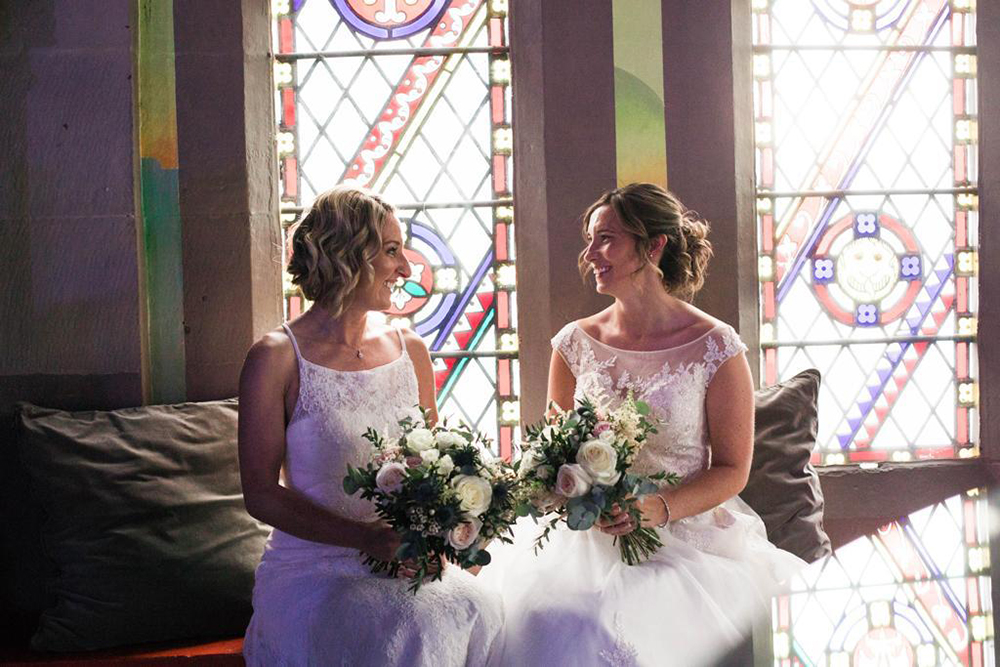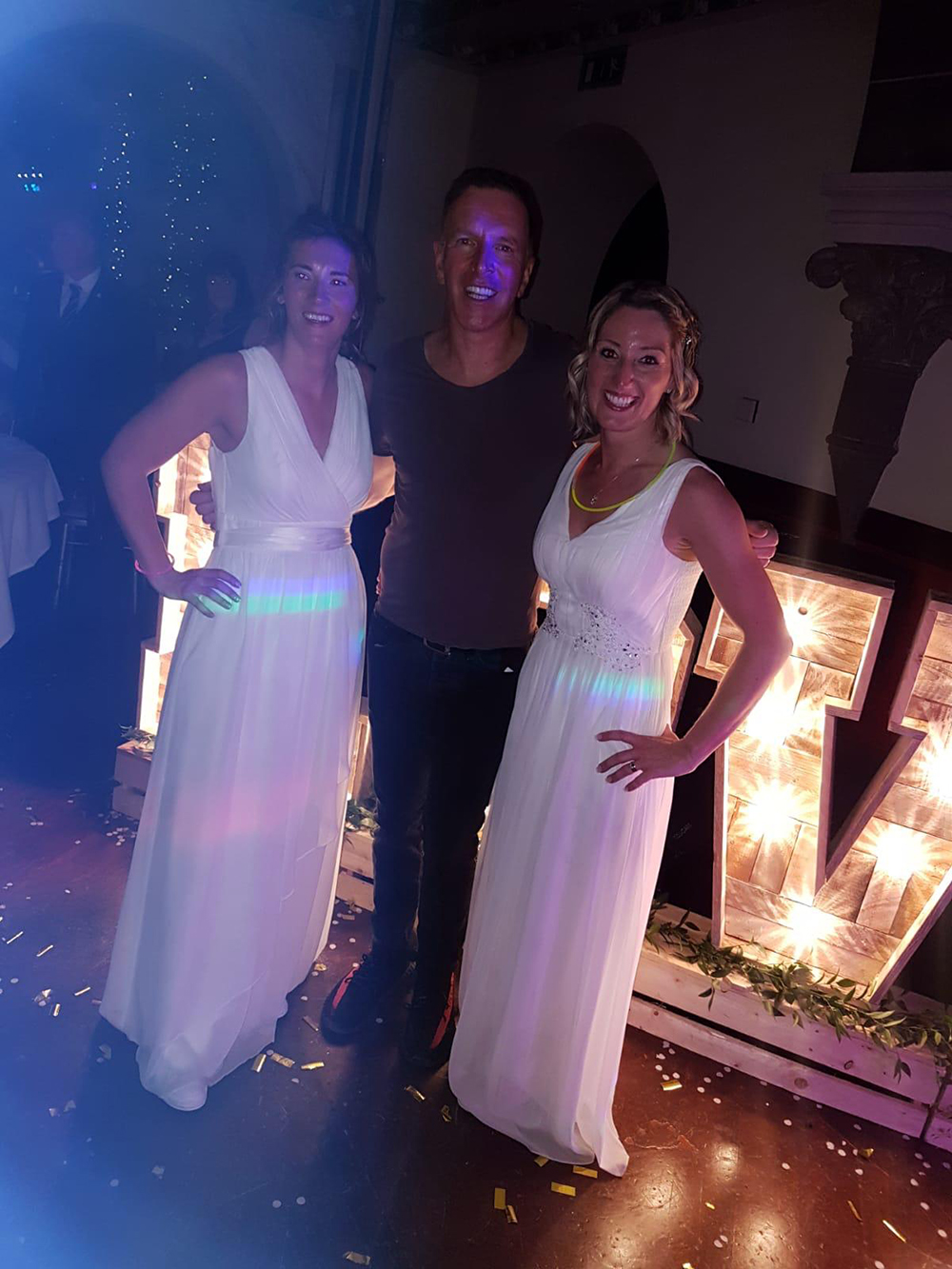 IMAGES | Kellyann Fitzpatrick Photography
Brides Gemma and Amanda got married on on 14th June 2019, landed on Òran Mór when they were looking for somewhere a little different to a hotel for their ceremony.
"We were looking for something with wow factor. We didn't want to marry in a church but at the same time, the idea of a hotel function room didn't really appeal to us either. When we saw the Auditorium at Òran Mór, we knew it was just perfect," says Gemma.
The couple sing the praises of Òran Mór's wedding co-ordinator Pauline Muir, who helped them with everything from reducing wastage to being there on the day.
"Pauline genuinely cared about us from start to finish. We loved that she was there to meet us on the wedding day, and waiting at the end of the aisle after the ceremony. She gave us both a big hug. It was so lovely that she was the first to congratulate us when she'd helped us so much in the planning stages," Gemma says.
A stand out moment from Gemma and Amanda's day? It has to be the surprise arrival of DJ George Bowie who joined the party for the couple's final hour at their reception, filling the dancefloor with his famous GBX set!
"To other couples who love the look of this venue but haven't taken the plunge and booked, we'd say go for it. You won't find a more stunning venue with as much possibility and potential as this one."
PLACE FOR US
IMAGES | Canvas and Peach Photography
Melanie and Ian had a tough time initially finding a wedding venue for their small wedding, which took place in Summer last year, until they stumbled upon Òran Mór.
"We wanted to set the scene for such a special event by taking our small wedding guest pool outwith where we live, Aberdeen, so that it felt like a bigger occasion even thought it was an intimate wedding," explains Melanie.
After looking all over Scotland, they found a higher concentration of intimate wedding venues in Glasgow, and they loved the look of Òran Mór – Melanie even enticed Ian to go for a visit by telling him that Simon Pegg got married there!
"As soon as we saw the venue in the flesh, there was no selling required! Pauline, the co-ordinator, instantly gives you this deep sense of reassurance that everything will be just fine."
The selling point for Melanie and Ian was the private dining room, which was the perfect size for their 23 guests. "It had gorgeous, slightly eclectic feel, with a huge timber table and intimate lighting; it really was such a magical space," says Melanie.
"We thought that the venue was a bargain when we booked it, and actually, it's the biggest bargain you'll ever find, given that Pauline is worth her weight in saffron – which is more expensive than gold, and far more delicious!"
WORK OF ART
IMAGES | Mark Wild Photography
The location in Glasgow and the stunning artwork of the late Alasdair Gray made Òran Mór the perfect space for Rhea and Scott's wedding in October last year.
"We'd loved to have got married outside, but our numbers for a ceremony in Glasgow's Botanic Gardens wouldn't have worked. We loved the close proximity of the two venues, so we could have our photos taken in the Gardens," says Scott.
The couple were having an interfaith wedding with a large number of guests, so they needed somewhere that catered for mixed weddings and had the space to have the chuppah as well as plenty of space for dancing. The well-stocked bar was a winner too; Rhea and Scott are whisky drinkers, and loved the range behind the bar!
"We'd amassed a collection of whisky bottles that each held memories for us as a couple, so we used those empty bottles as centrepieces on tables and named the tables after Scottish distilleries. Pauline used some of the leftover bottles to decorate the stairwell, which was a really nice touch."
Scott's top tip is to get yourself a photographer who has worked at Òran Mór or a similar venue before, so that they can get the best of the space. "The artwork on the walls and ceiling are just amazing, so make sure that your photographer knows how to use lighting to the best effect, because you'll want these in your wedding photos," he suggests.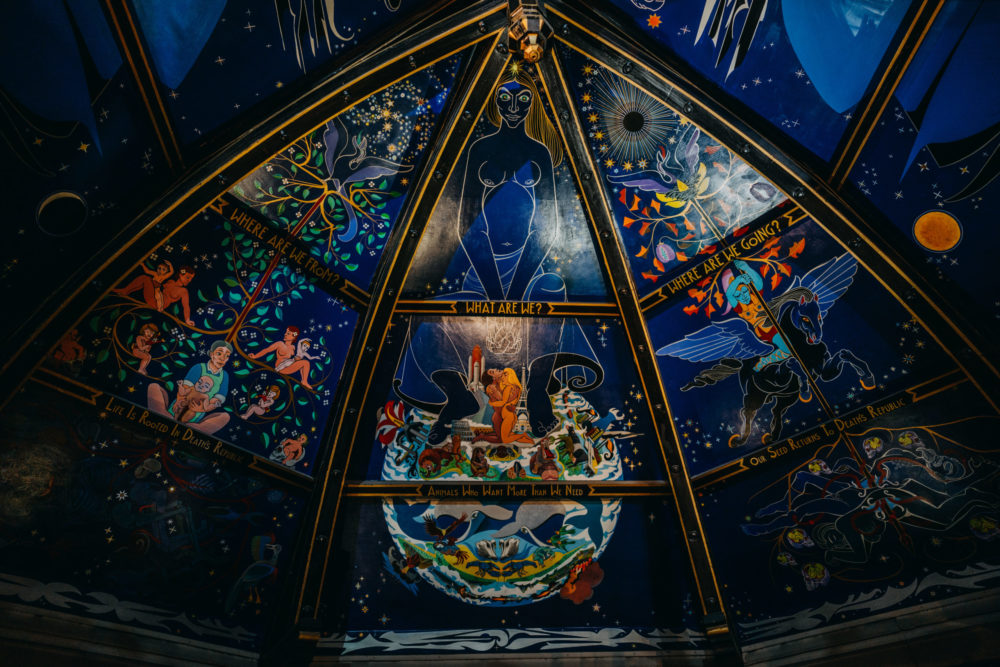 If you want to book a viewing at Òran Mór or hear more about this amazing, unique Glasgow wedding venue for yourself, contact Pauline and the wedding team.
Visit the Òran Mór website | t. 0141 3576200 | e. info@oran-mor.co.uk