A sneak peek at The Rhynd, one of Scotland's dreamiest DIY barn venues
The Rhynd, near St Andrews, is a rustic and romantic blank-canvas venue, where you're actually given the time to DIY. Here's what you need to know.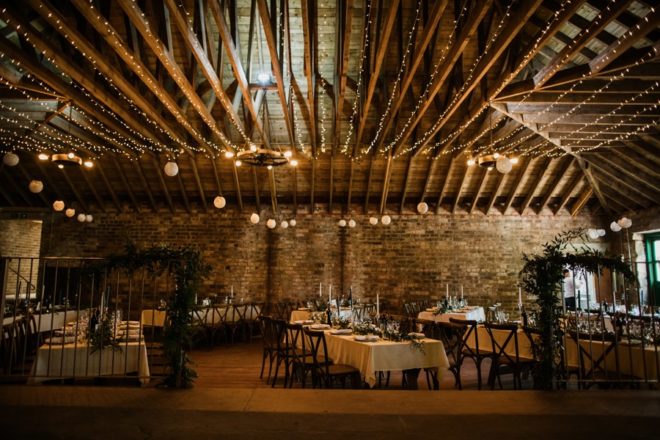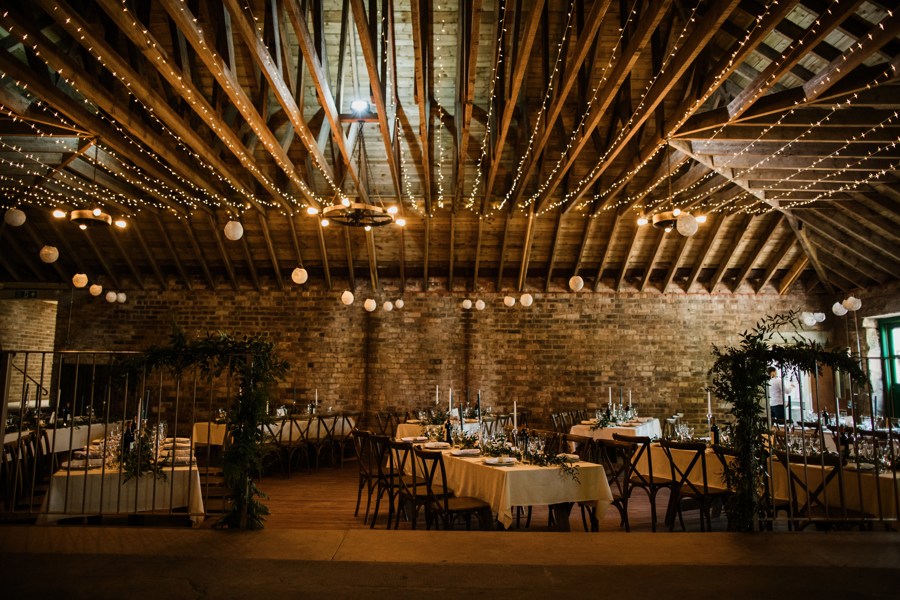 Situated just minutes from Tentsmuir Beach and St Andrews, surrounded by picturesque fields, enchantingly pretty woodlands and idyllic countryside, is The Rhynd.
This unique spot is a truly magical blank-canvas wedding venue, which actually existed as a working farm up until the late 1990s.
"The Rhynd is a rustic barn venue, but it's also much more than that – we also have the character and personality of what it used to be," says Lisa Monteith, manager at The Rhynd.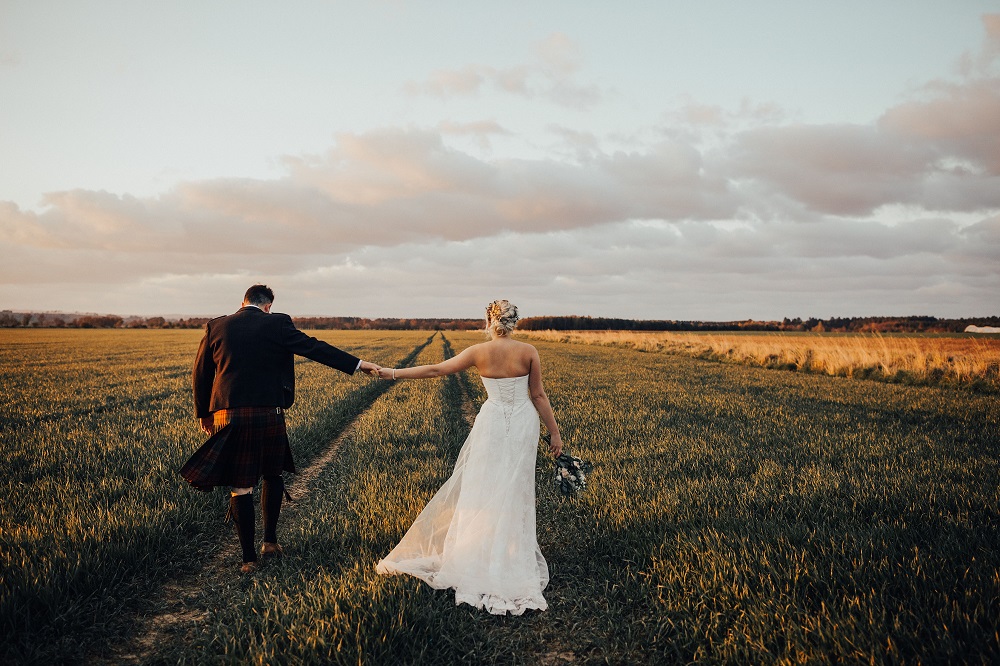 Image | PJ Phillips Photography
Whilst renovating and transforming the farm's barn into an events space, the owners and Lisa have worked hard to maintain its original rustic charm, to spectacular effect.
Throughout, they've respected the character and century-plus history of the barn by reusing features like original stonework, old beams, troughs and more.
The result? A pretty and attractive backdrop that you can put your own stamp on.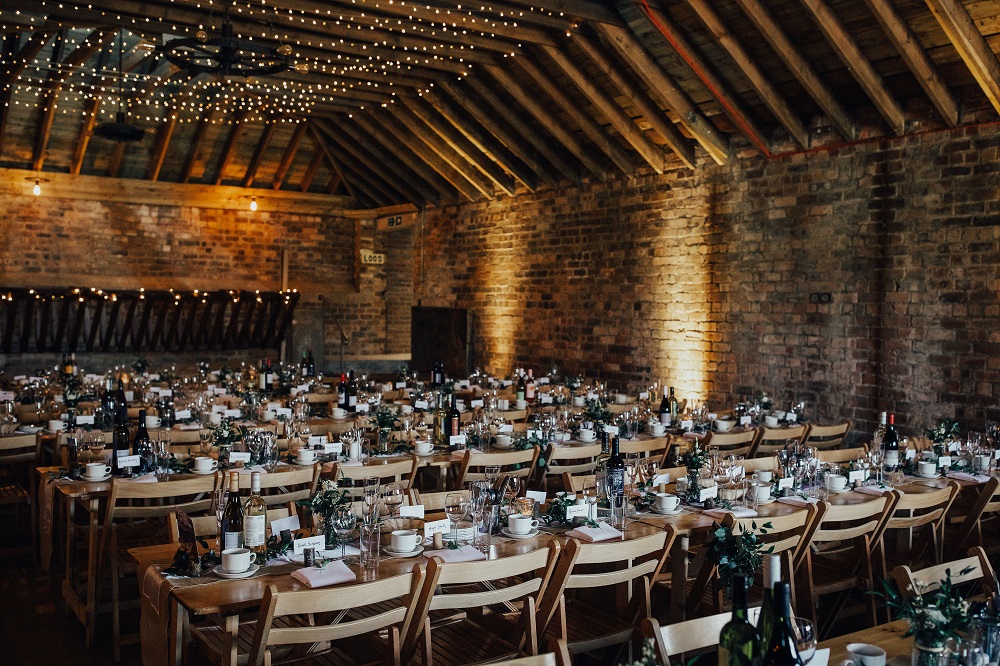 Image | PJ Phillips Photography
"We're a blank canvas with character, so you add in as little or as much as you want," adds Lisa.
Up the fairy tale charm with glittering fairy lights and pastel florals, or play up the rustic setting with pampas grass, candles and foliage – the options are endless.
And when it comes to decorations and finishing touches, The Rhynd is all about encouraging a return to more traditional and unique approaches.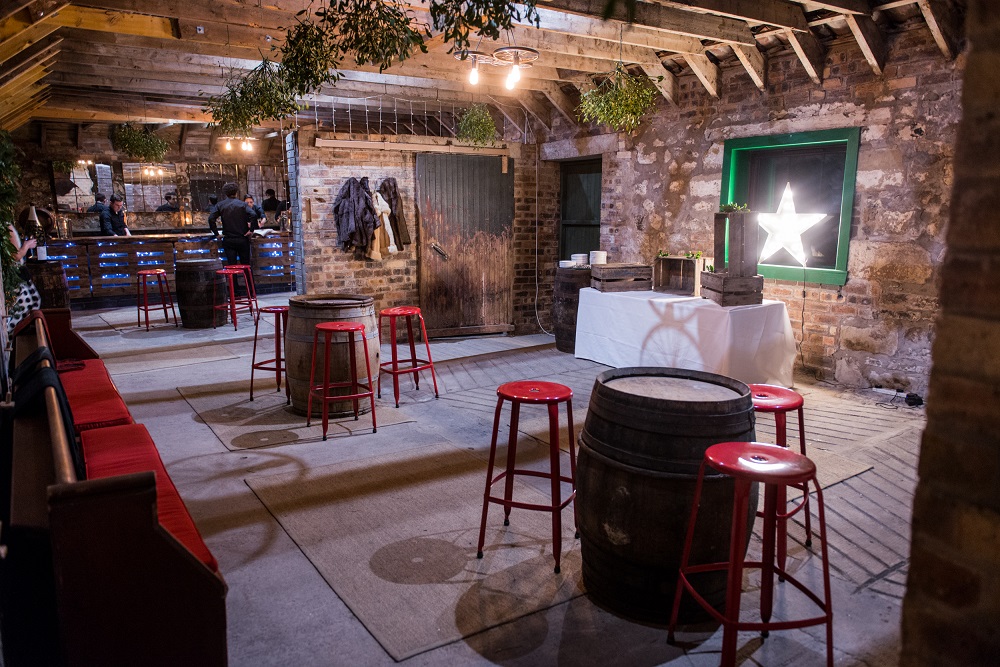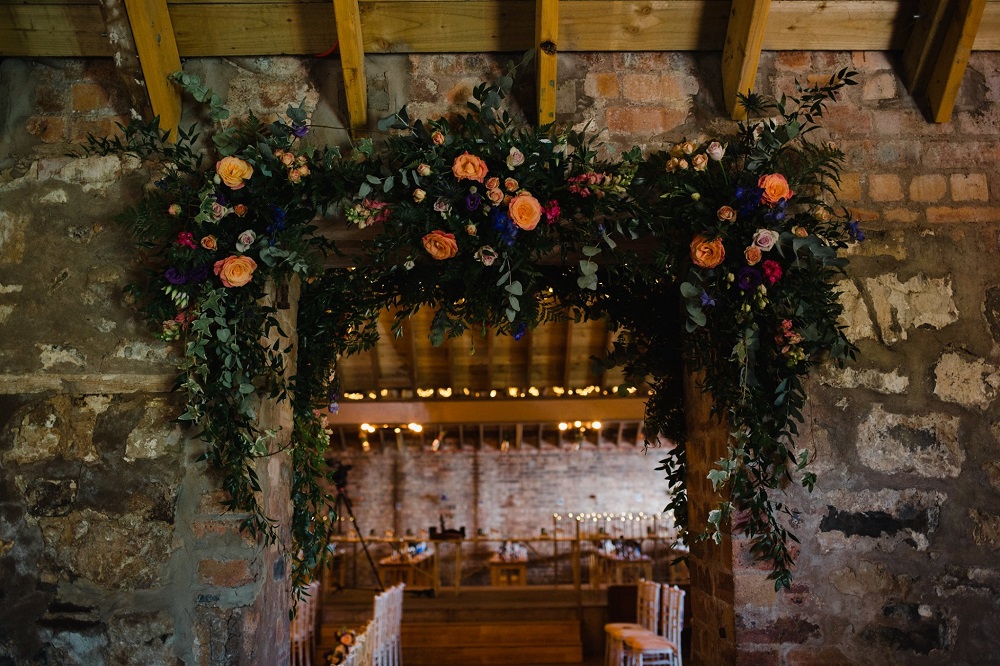 "Weddings used to be about bringing family together and using all of our friends and family's talents, be it florists, catering, décor or music," explains Lisa.
"We still believe in this idea and allow couples to choose any supplier they want, and we give them access from 12pm Thursday through to 3pm Sunday. We're a DIY venue with time to DIY!"
Get married here and you'll have flexibility to create the unique wedding of your dreams. The Rhynd team will also be on hand to provide back-up and support, from suggesting suppliers, to practical advice on making your plans work in the space.
Plus, with over three days of access, you and your suppliers won't have to rush one of the most fun parts – decorating!
"Everything we do is about limiting stress, for couples and suppliers," says Lisa.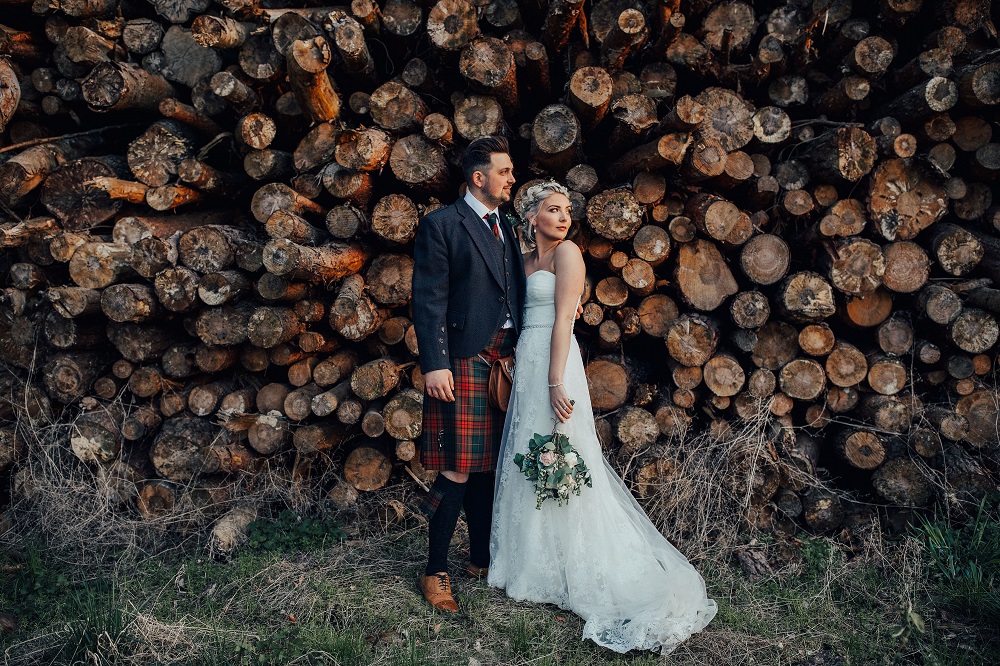 Image | PJ Phillips Photography
This is one of the reasons the newly updated farmhouse is such an exciting addition – it's the perfect place to help you make the most of your access to the venue.
"The tenants moved out last year, so we decided it was the perfect time to do it up – it needed a lot of attention so we spent quite a bit of time working on it," explains Lisa.
Now the farmhouse is modern and comfortable, whilst still paying homage to the original style and character of the building.
It boasts a large kitchen and downstairs space, where you can easily put on a spread, host a dinner the night before your wedding day or throw a BBQ. Whatever you decide to do with the space, you, your family, friends and suppliers will all have somewhere to relax and regroup as you set up the venue.
And, as it's just a wee 40-metre walk to the event space, it's ideal for getting ready in on the morning of your wedding day.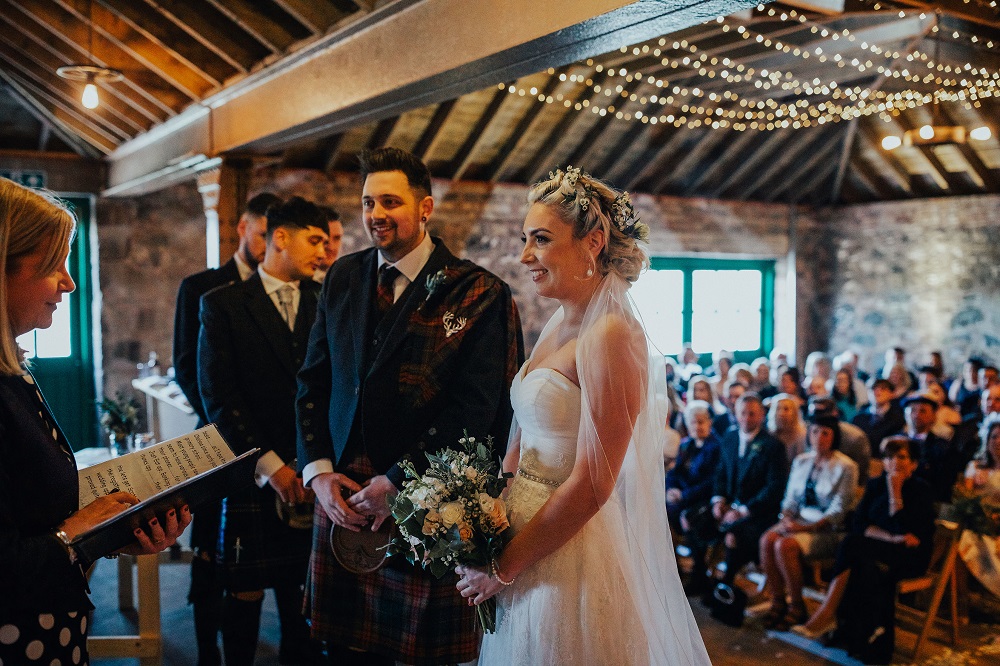 Image | PJ Phillips Photography
BOOKING YOUR RHYND WEDDING
The Rhynd's mission to make wedding planning fun and stress free for couples hasn't changed as the ongoing pandemic continues.
Whilst there is no weekend availability at The Rhynd in 2020, there are still some mid-week openings – and the good news is, you'll still get the venue's famous lengthy access if you go for that.
"We are working closely with all of our couples to make the process of postponing, rescheduling or cancelling a wedding day as stress-free as possible," says Lisa.
"We have quite a bit of midweek availability for any couples affected by the crisis, and we are offering 20% off (£900-£1000) for our midweek weddings. It's something to help out those couples that want to marry in the year they originally chose!"
If you make a booking and subsequently have to move or delay it as result of the ongoing pandemic, there'll be no charge for this. You'll be given the same price and the option to move it to another mid-week date next year.
You can find out more about the venue by getting in touch on with Lisa on lisa@craigiefarm.co.uk.