12 of the best wedding venues in the Scottish Borders 2018
From historic castles to grand stately homes, the Scottish Borders has lots to offer!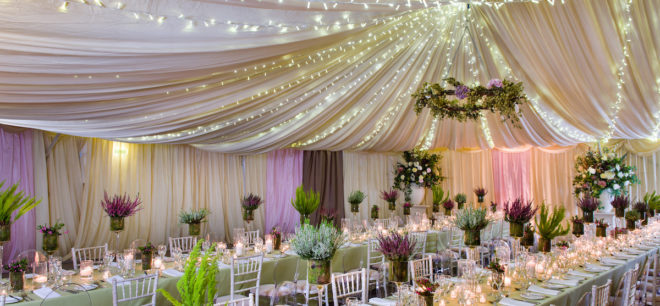 There's really no need to travel all the way to the Highlands for a traditional Scottish wedding day " from castles to stately homes and historic towers, there are plenty of gorgeous wedding venues in the Scottish Borders!
It's a stunning spot in Scotland so venues here are pretty much guaranteed to have spectacular views, but it's also a really accessible part of the country.
If you've got family travelling from Edinburgh, Glasgow and further north as well as relatives trekking up from England for your big day, the Scottish Borders is an ideal meeting point.
Here are some of our favourite wedding venues in the area… 
This post contains some paid-for content.
Aikwood Tower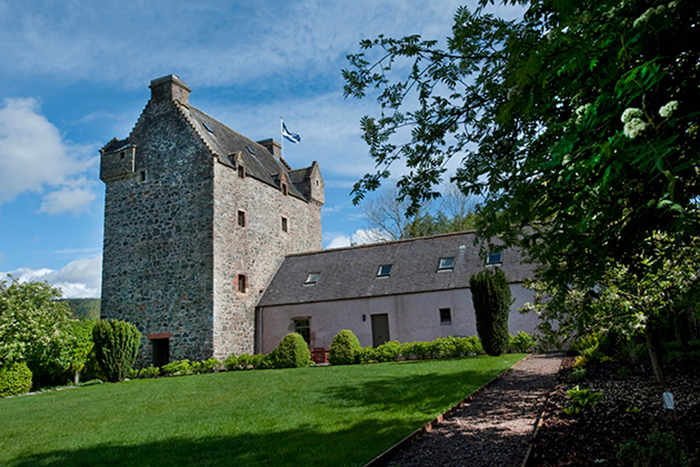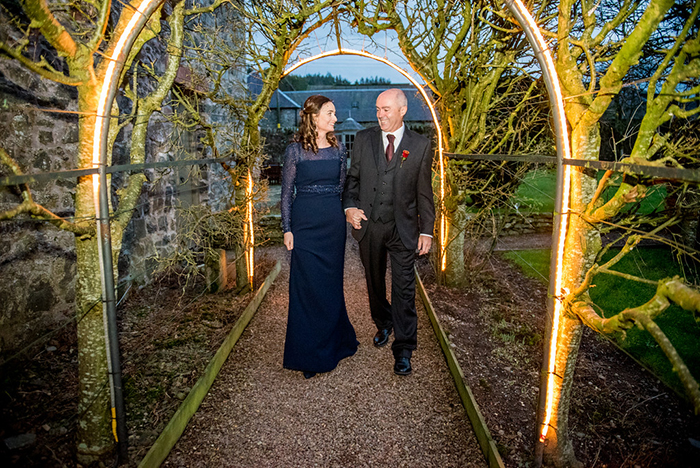 IMAGE | McBeth Photography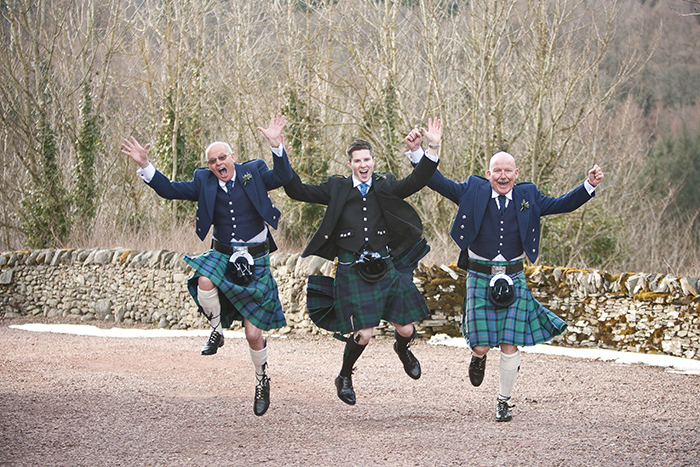 IMAGE | Roddy Mackay Photography
This grade A-listed traditional Border Peel Tower is steeped in 500 years of Scottish history yet is beautifully modern, having been sensitively restored and renovated in a sumptuous 21st-century style.
Situated in the Scottish Borders only an hour north of the English border or from Edinburgh, the landscape that surrounds Aikwood Tower is seriously stunning " picture rolling hills and stunning woodland.
You can have a large or small ceremony in the Tower, host a small, intimate ceremony in the lovely Great Hall or exchange vows in the slightly roomier Liach Hall in you've got a bigger guest list. This historic Hall even features a stone commemorating the first ever recorded wedding at Aikwood, dating back to 1602!
Visit Aikwood Tower's website | t. 01750 700500 | e. manager@aikwoodtower.com
Read reviews for Aikwood Tower
Carfraemill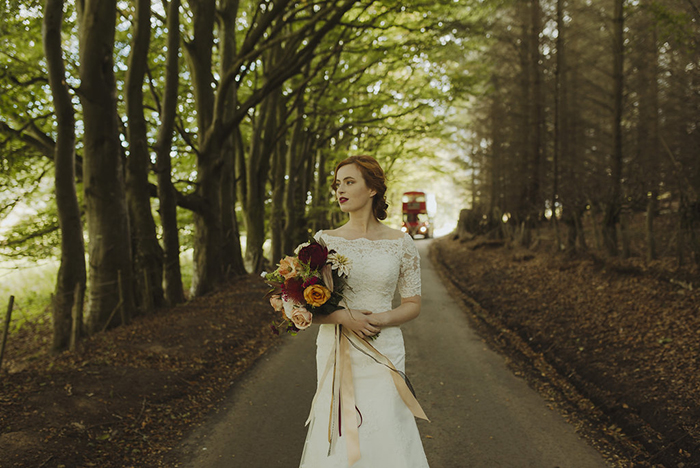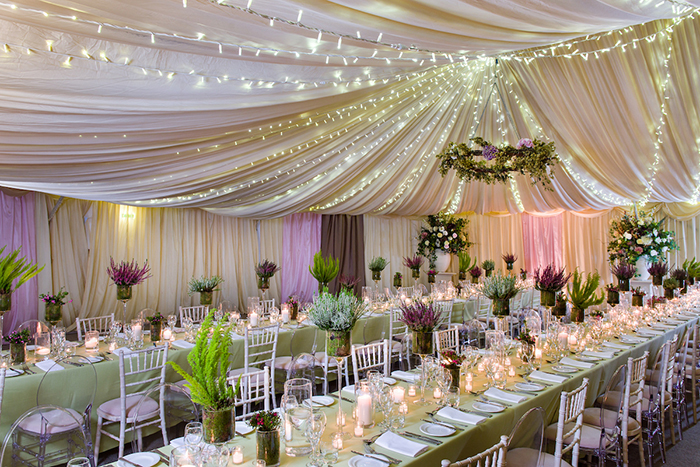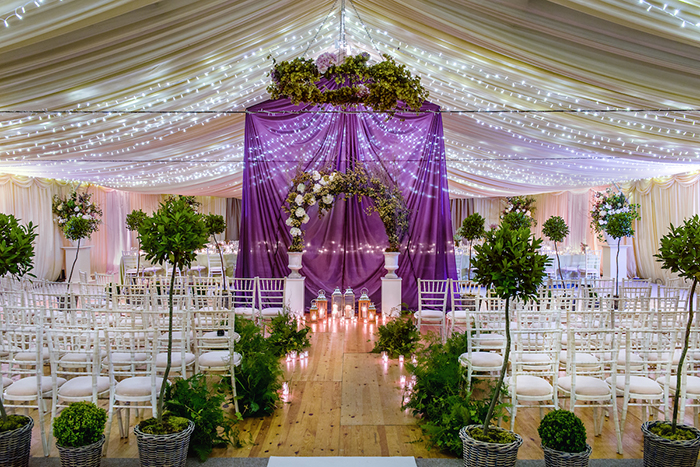 Carfraemill is set in the gorgeous landscape of the Scottish Borders, right on the edge of the glorious Lammermuir Hills and just 30 minutes from Edinburgh.
This picturesque venue caters to wedding parties anywhere between 3 and 300 people, with a variety of different-sized spaces to suit the scale and style of your wedding.
You can get married in their beautiful marquee, in the oak-panelled reception room or a variety of smaller rooms.
The team also runs the hill farm behind the hotel which gives you and your photographer access to open-skies shots and incredible woodland " you can even set the marquee up here!
Visit Carfraemill's website | t. 01578 750750 | e. enquiries@carfraemill.co.uk
Peebles Hydro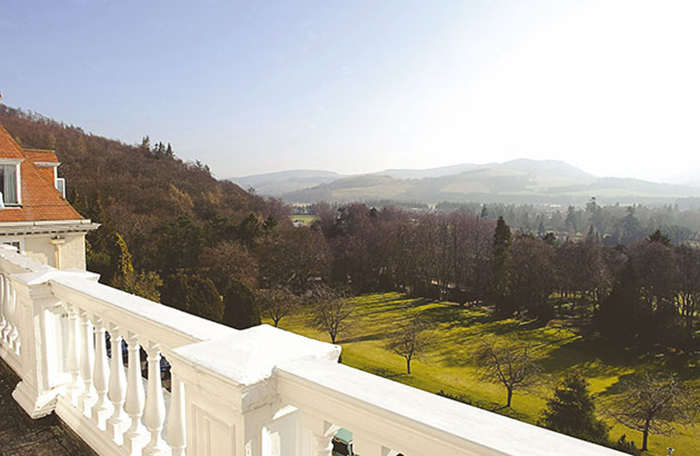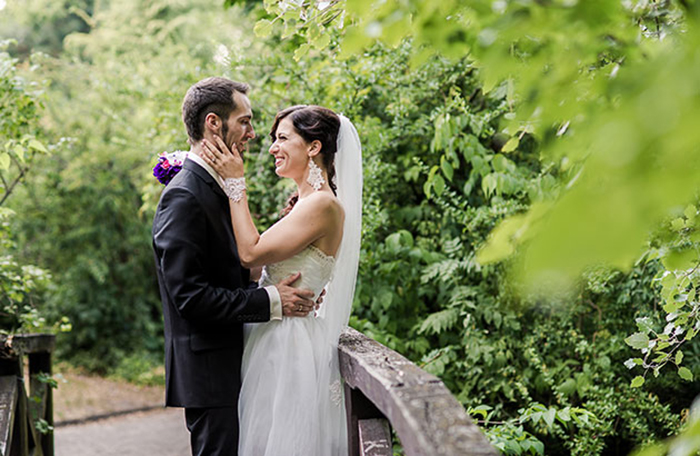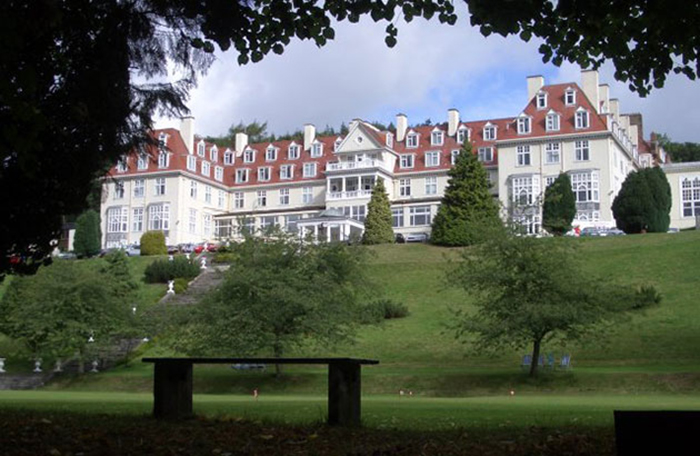 Nestled right in the heart of the Scottish Borders and boasting panoramic views across the Tweed Valley, Peebles Hydro is an idyllic backdrop for your special day.
Its 30-acre estate provides plenty of photo ops and privacy, and because the venue has a strict one-couple-a-day policy, you won't have to share a single inch of it with another wedding party.
With a variety of elegant function rooms catering to parties of anywhere between 10 and 250 people, plus a helpful team of dedicated wedding co-ordinators supporting you every step of the way, you're sure to find the perfect space to suit your big day style.
Visit Peebles Hydro's website | t. 01721 720602  | e. weddings@peebleshydro.co.uk
Read reviews for Peebles Hydro
Runningburn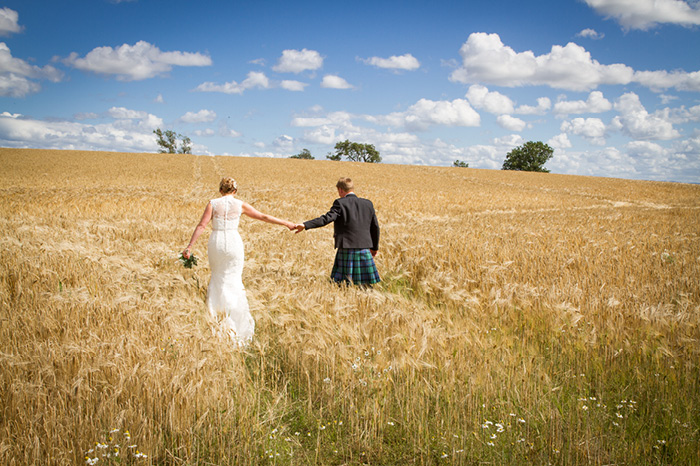 IMAGE | Stella Lathangie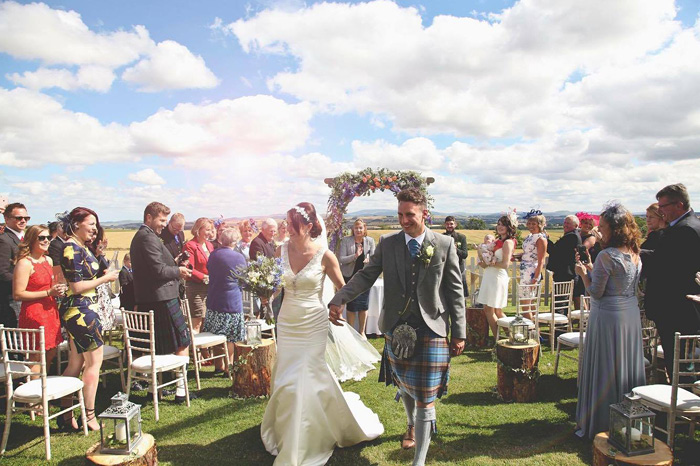 IMAGE | Abbie McCann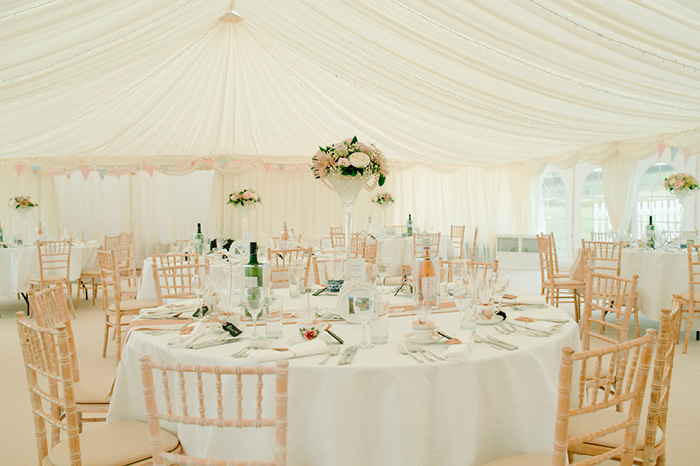 IMAGE | Claire Juliet Paton
Perfectly private, wonderfully whimsical and nestled within the beautiful countryside of the Scottish Borders, Runningburn is a truly unique venue that'll let you bring all your family and friends together to celebrate your wedding day amidst breathtaking views.
Say ˜I do' on the Champagne Lawn overlooking the Cheviot Hills and dance the night away under Runningburn's starlight canopy in their stunning clear span marquee.
They even have space to land a helicopter, if you're looking to do something a bit different!
Whatever your plans for your special day, the fab Runningburn team will help make them happen.
Visit Runningburn's website | t. 01573 470392 | e. runningburn@yahoo.com
Abbotsford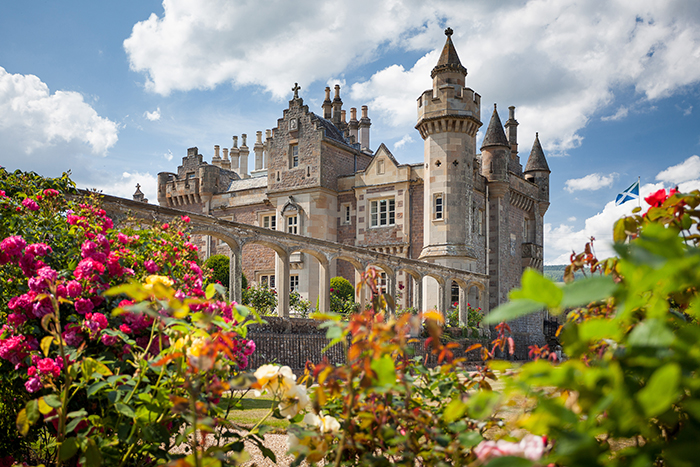 If you're looking for a wedding venue with some history and character, you need to check out Abbotsford, the stunning Scottish Baronial creation that was the home of Sir Walter Scott.
Set amid the beautiful landscape of the Scottish Borders with stunning views of the River Tweed (a huge source of inspiration for Scott's work), it's the ideal setting to celebrate the most romantic day of your life.
Visit Abbotsford's website | Read reviews for Abbotsford
Barony Castle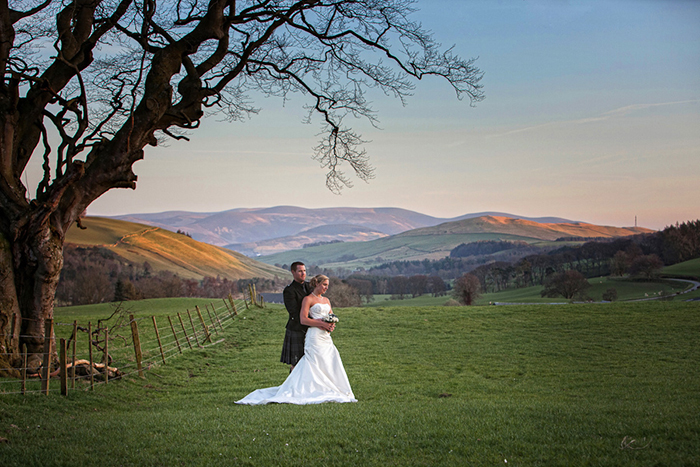 An exclusive hotel with 25 acres of stunning grounds in the heart of the Scottish Borders, the 16th-century Barony Castle is ideal for a romantic and luxurious wedding.
Guests won't be able to resist the wow factor of the winding driveway, which leads past a field of alpacas and up to the impressive fairytale-esque castle, and you'll love the supportive, friendly customer service on offer here.
Visit Barony Castle's website | Read reviews for Barony Castle
Dryburgh Abbey Hotel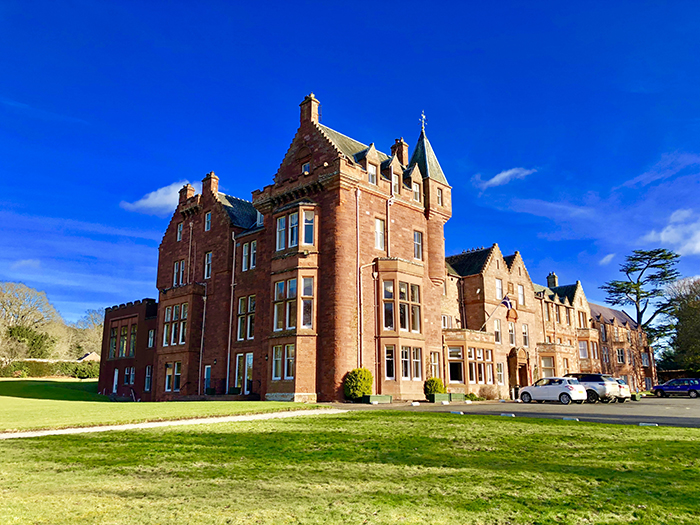 Situated on the banks of River Tweed in the Scottish Borders, the secluded woodland estate of Dryburgh Abbey Hotel makes for a picture-perfect wedding.
The hotel boasts plenty of accommodation and a variety of function rooms for hosting your celebrations, but you can also hold your ceremony in the atmospheric ruins of Dryburgh Abbey.
Visit Dryburgh Abbey Hotel's website | Read reviews for Dryburgh Abbey Hotel
Harmony House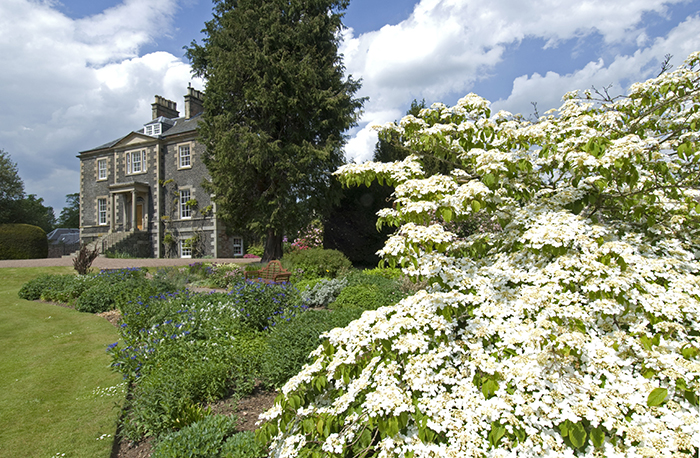 Located in the historic Scottish Borders town of Melrose, Harmony House is a dream come true.
The colourful walled garden is one of our fave spots " it's an idyllic and tranquil setting for your big day. Intimate weddings can take place inside the beautifully restored Regency town house, but a marquee can be erected within the grounds for up to 150 guests.
Visit Harmony House's website | Read reviews for Harmony House
Macdonald Cardrona Hotel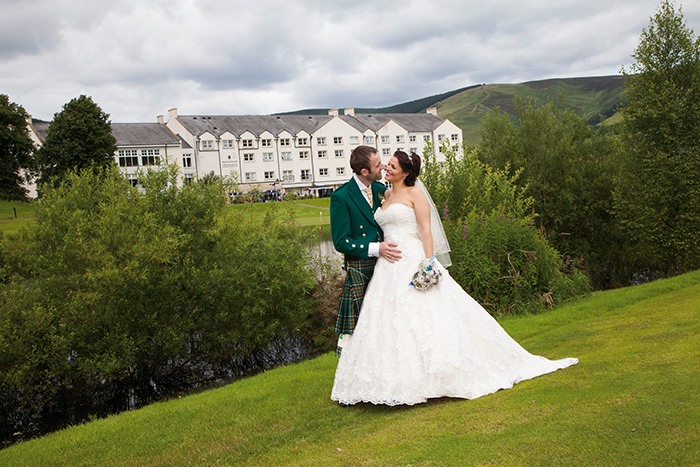 Macdonald Cardrona Hotel is a truly romantic wedding venue in the majestic Scottish Borders hills in Peebles, just 40 minutes from Edinburgh.
Set in 200 acres of private grounds and surrounded by hills, woodland and the winding River Tweed, Cardrona's natural beauty is a magical backdrop for those all-important big day snaps.
Visit Macdonald Cardrona Hotel's website | Read reviews for Macdonald Cardrona Hotel
Manderston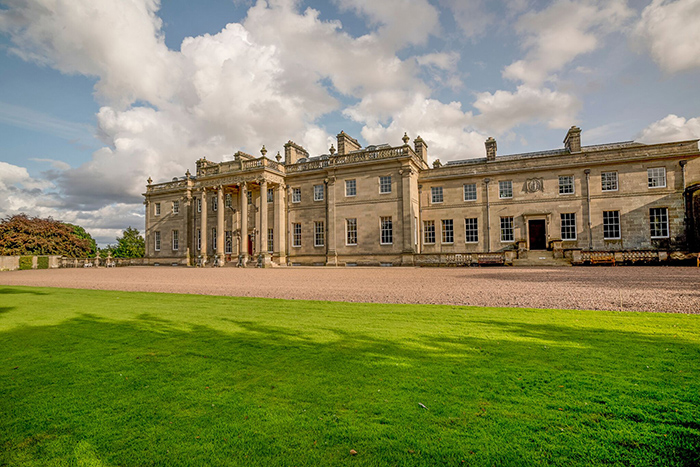 If you're hoping to celebrate your wedding in complete opulence, Edwardian country house Manderston is the exclusive-use venue for you.
The stately house stands in 56 acres of formal gardens and has magnificent views of the Scottish Borders countryside. It offers a selection of elegant dining and reception spaces for enjoying your bespoke celebrations, and is guaranteed to make you feel like a Jane Austen character!
Visit Manderston's website | Read reviews for Manderston
Duns Castle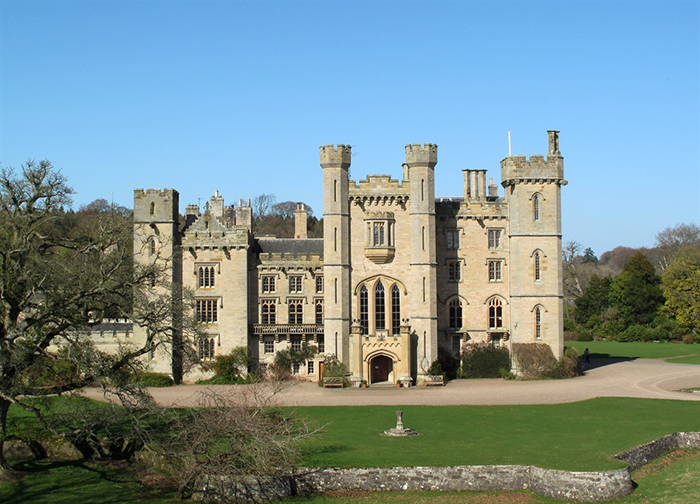 The gorgeous Duns Castle is a true gem of the Scottish Borders. The castle dates back to the 14th century and is the perfect setting for a traditional but romantic wedding with plenty of Scottish flair.
Get married here and you'll be given the royal treatment, with your wedding party getting to enjoy exclusive use of the castle and grounds.
Visit Duns Castle's website
Paxton House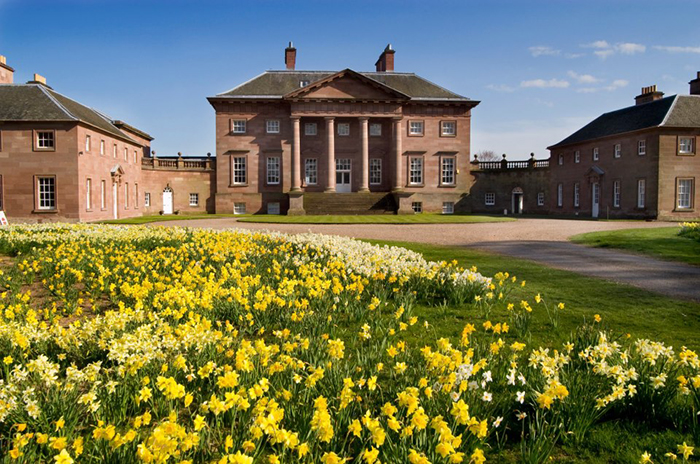 Paxton House is nestled in a prime riverside location in the Scottish Borders, and offers lots of different options for your special day.
The best way to make the most of the house's gorgeous setting is to get married outside. From the manicured gardens, you and your guests will have perfect views out over the River Tweed and Union Chain Bridge. You can even get married riverside in the Boathouse!
Visit Paxton House's website
Not sure if you've found your dream wedding venue on this list?