21 of the best wedding venues in Fife 2020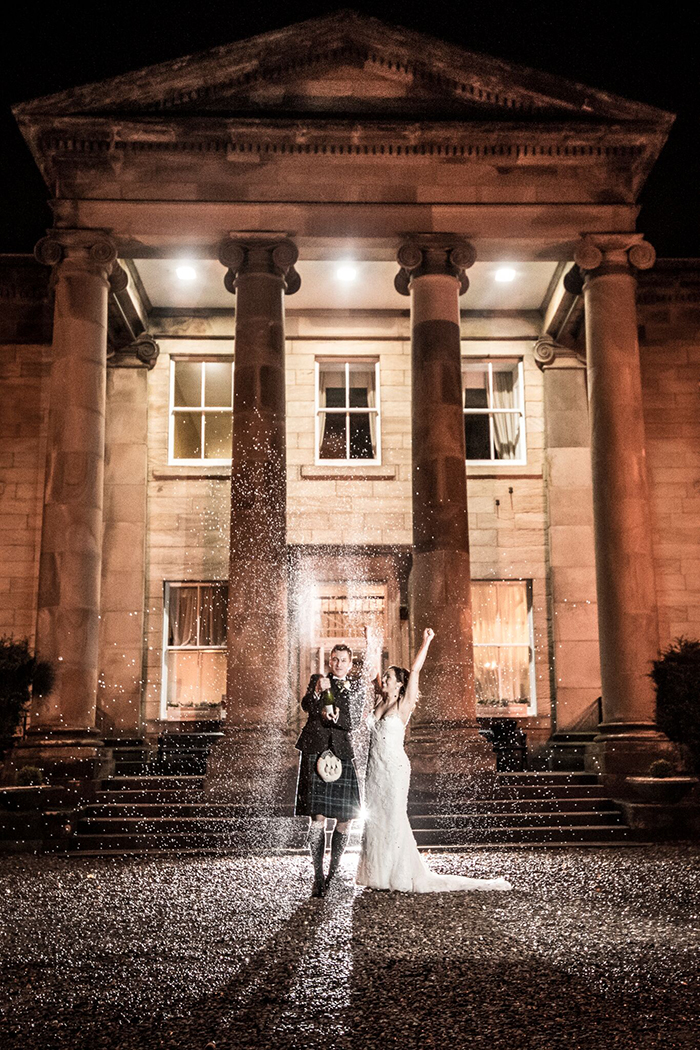 This post contains paid-for content 
BALBIRNIE HOUSE HOTEL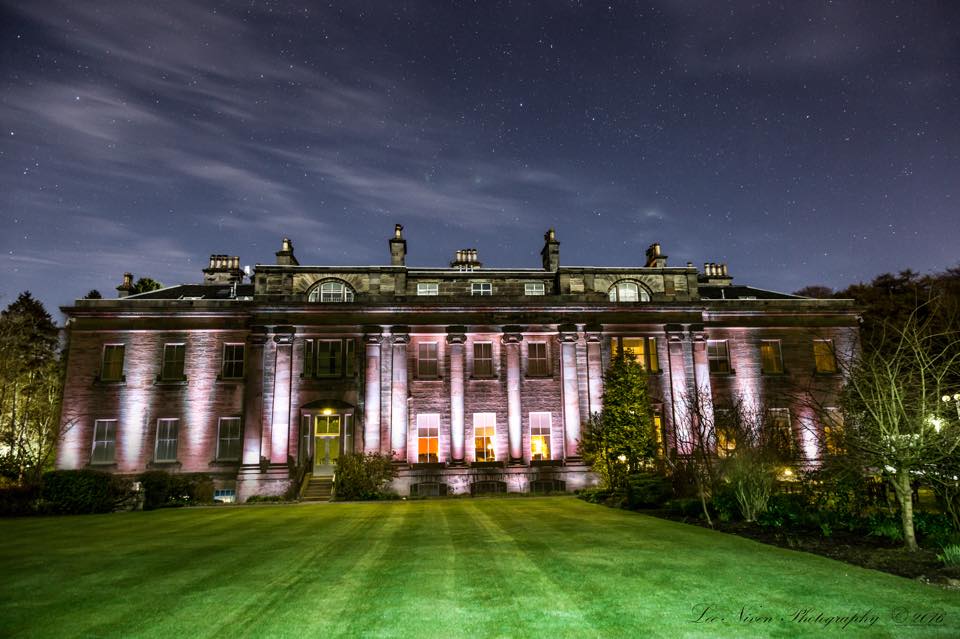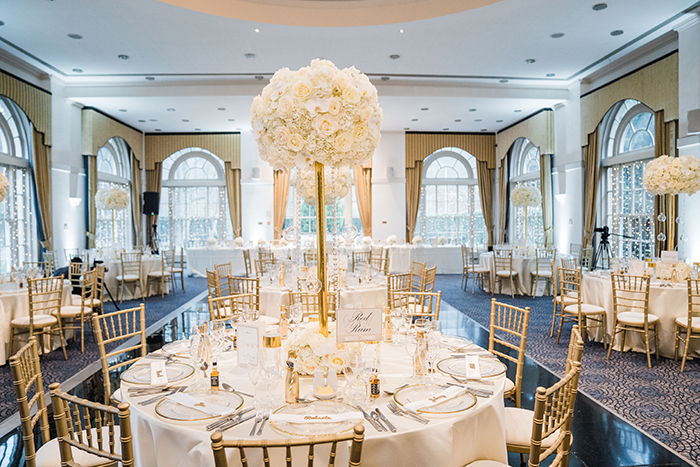 IMAGE | Lifetime Photography
Surrounded by acres of beautifully manicured grounds, the picturesque and multi award-winning Balbirnie House Hotel in Markinch, Fife, is a lovely romantic getaway for couples looking to escape to the country for their wedding day. The spectacular venue was recently named the Global Best Destination Wedding Hotel and it's easy to see why!
The house's furnishings are as elegant as they are plush, giving the venue an incredibly luxurious ambience. You can tie the knot in the historic Long Gallery, an opulent and spacious room that dates back to the house's original construction in 1777.
Visit Balbirnie House Hotel's website | t. 01592 610066 | e. gaynor@balbirnie.co.uk
Send an enquiry to Balbirnie House Hotel
BEST WESTERN PLUS KEAVIL HOUSE HOTEL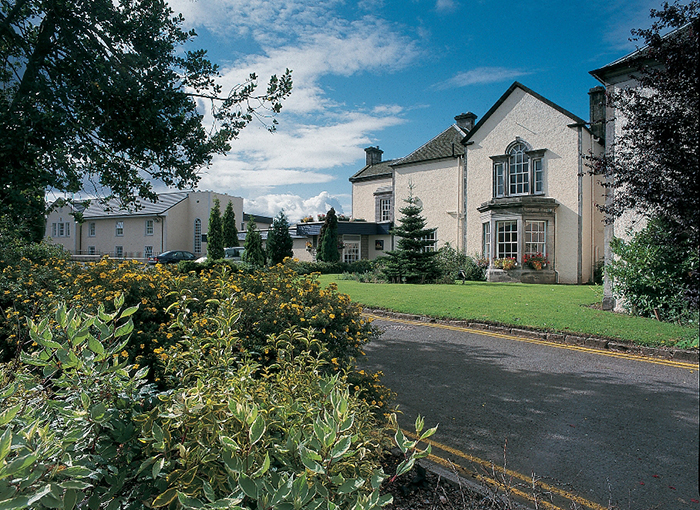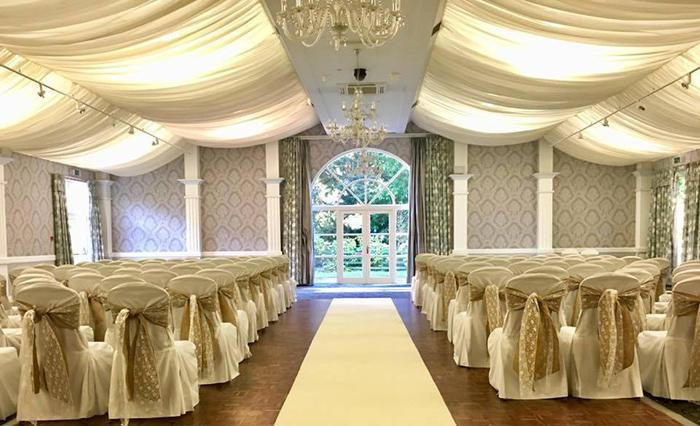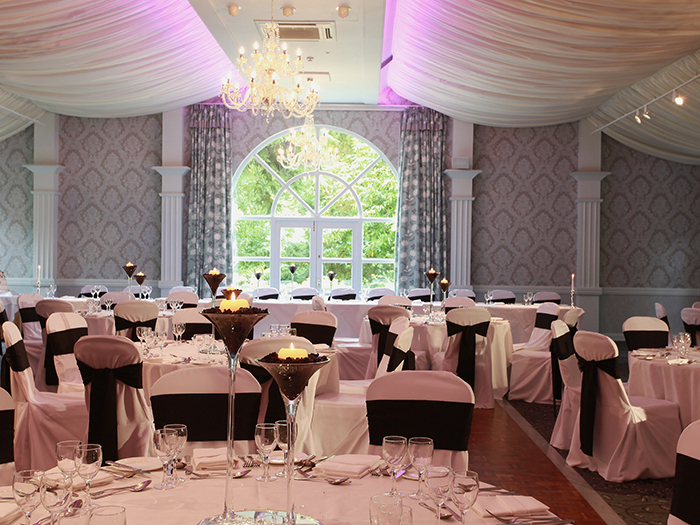 Located on the edge of Dunfermline, Keavil House Hotel is a beautiful 18th century country house with an excellent reputation for high quality weddings.
One of Fife's most glamorous venues, it boasts 12 acres of extensive landscaped gardens and elegant interiors, blending classical and contemporary styles.
The gardens provide the perfect location for wedding photography and reception drinks on the lawns while the historic house sets the scene for a truly memorable day. Choose from two suites and two rooms in which to host your dream wedding.
Visit Keavil House Hotel's website | t. 01383 736258 | e. events@keavilhouse.co.uk
Send an enquiry to Keavil House Hotel
FAIRMONT ST ANDREWS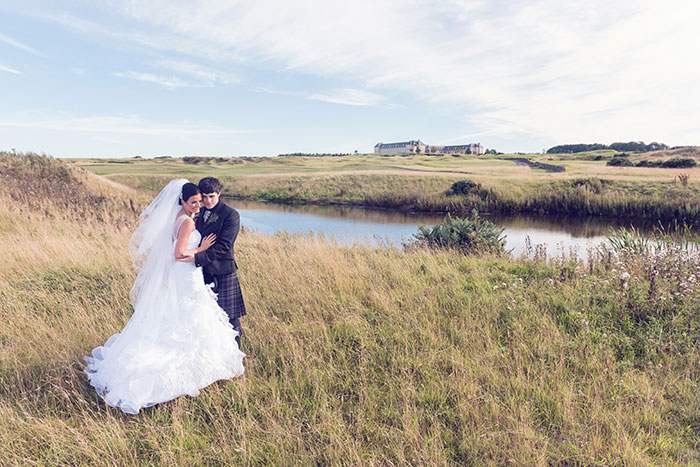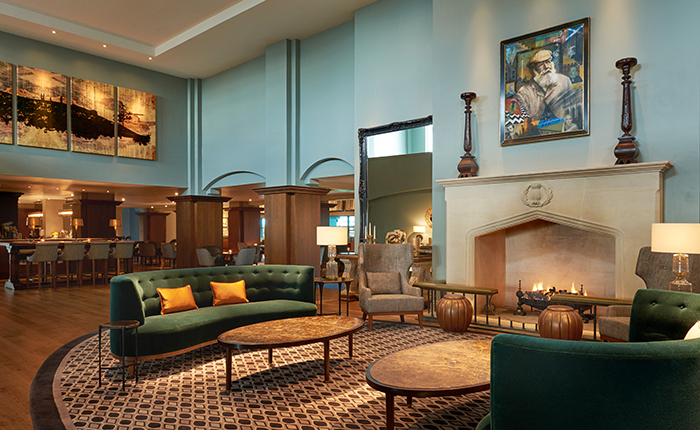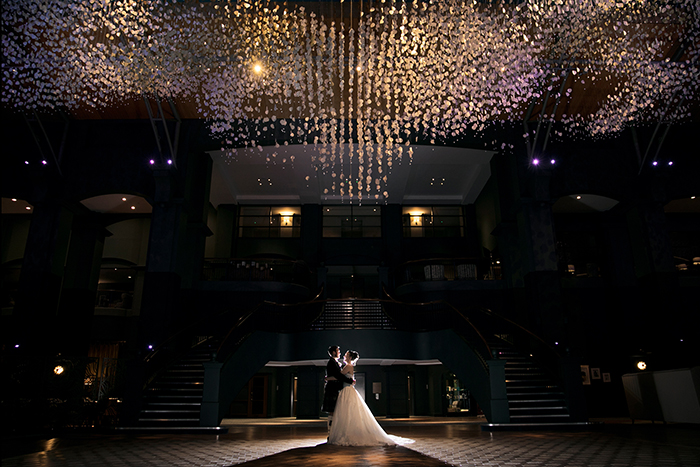 Set on a magnificent stretch of the Fife coast, the 520-acre Fairmont St Andrews resort boasts unrivalled panoramic views of St Andrews Bay.
Take full advantage of the beautiful outdoor setting to get some unforgettable photos, with the option of having your ceremony outside.
Indoors, you'll find an elegant sweeping staircase in the Atrium, a fabulous spa and choice of 10 function rooms.
The hotel recently completed their £1m event space refurbishment and have introduced the Tulle, Satin and Lace wedding packages to help you plan. Plus, there's scope to upgrade with plenty of optional extras.
Visit Fairmont St Andrews website | t. 01334 837000 | e. sab.weddings@fairmont.com
Send an enquiry to Fairmont St Andrews
KINKELL BYRE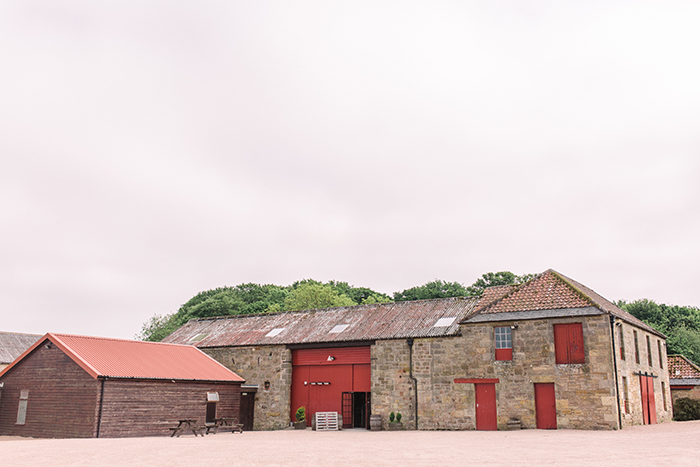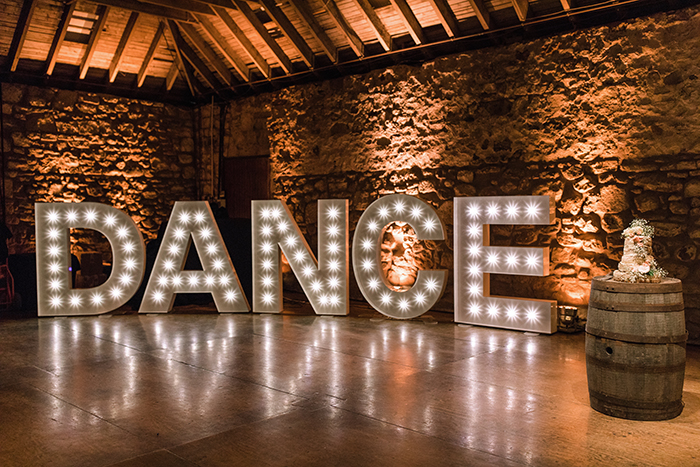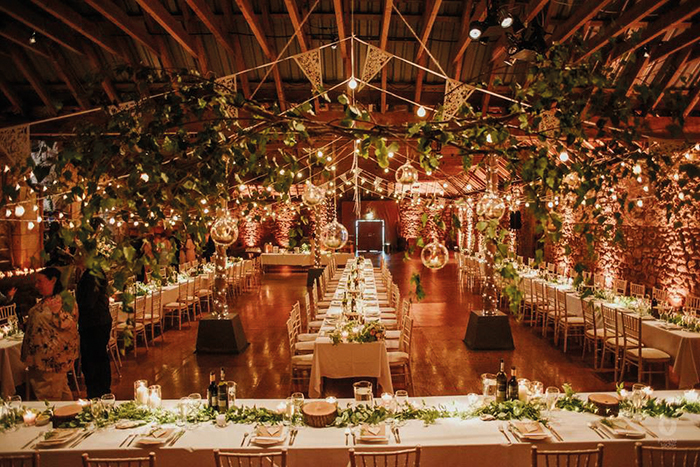 IMAGE | Photos by Zoe
This warm, cosy venue draped in sparkling fairy lights and lit with flickering candles will sweep you off your feet with its romantic ambience.
Situated just outside St Andrews, you can exchange vows looking out to the town's gorgeous coastline or inside the atmospheric stonewalled byre, surrounded by your nearest and dearest.
The Byre is an exclusive use blank canvas venue, with four separate areas that you can use however you wish, allowing you to create a completely bespoke wedding day that you can enjoy with up to 200 guests.
Visit Kinkell Byre's website | t.01334 472003 | e. info@kinkell.com
Send an enquiry to Kinkell Byre
MYRES CASTLE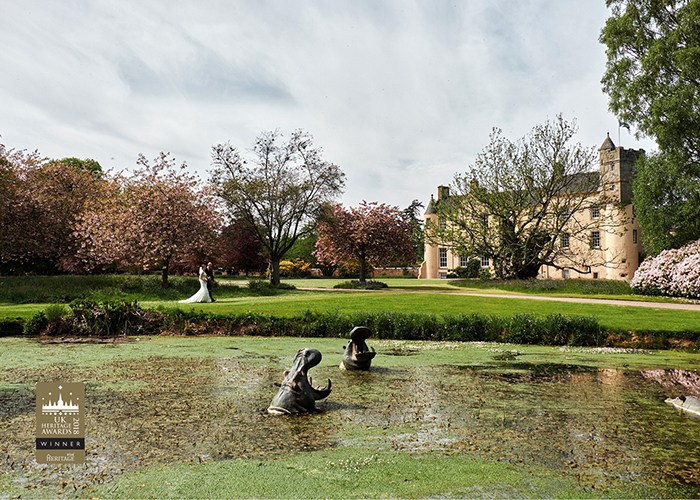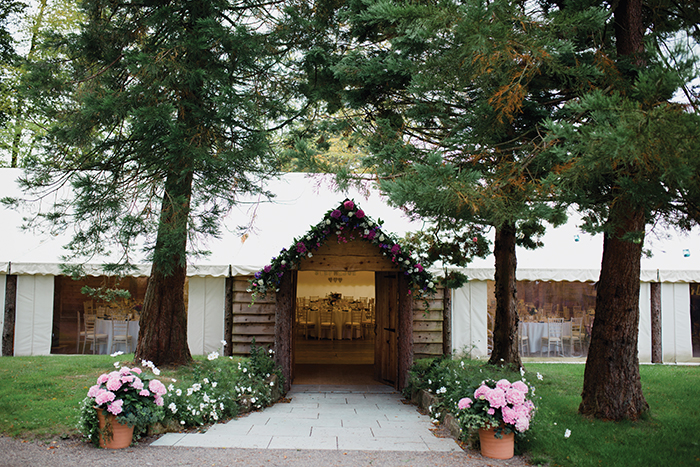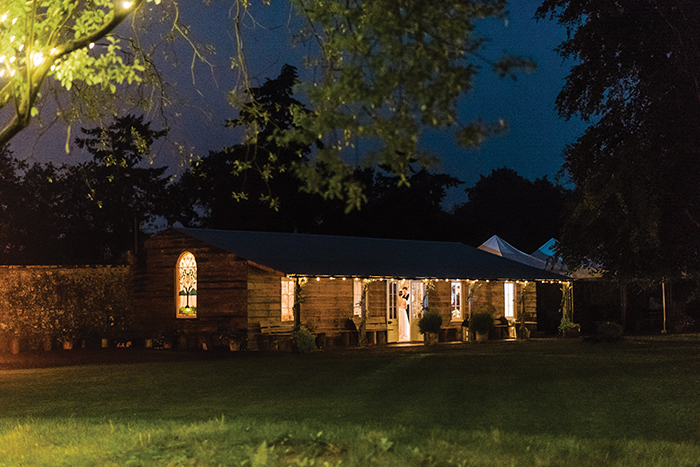 IMAGE | Photos by Zoe
Myres Castle, winner of Best UK Wedding Venue in the Hudson UK Heritage Awards 2018, is a whimsical and romantic wedding venue situated near the village of Auchtermuchty in the heart of Fife.
The best of both worlds, you can have the stunning castle for up to 24 guests throughout your stay, and celebrate your wedding in the charmingly rustic Barnquee.
The Barnquee is situated in a lovely woodland setting, with twinkling lights hanging from the trees and fire pits outside (as well as a wood-fired pizza oven!) to further add to the magical atmosphere.
Visit Myres Castle's website | t. 01337 828350 | e. enquiries@myrescastle.com
Send an enquiry to Myres Castle
PRATIS BARNS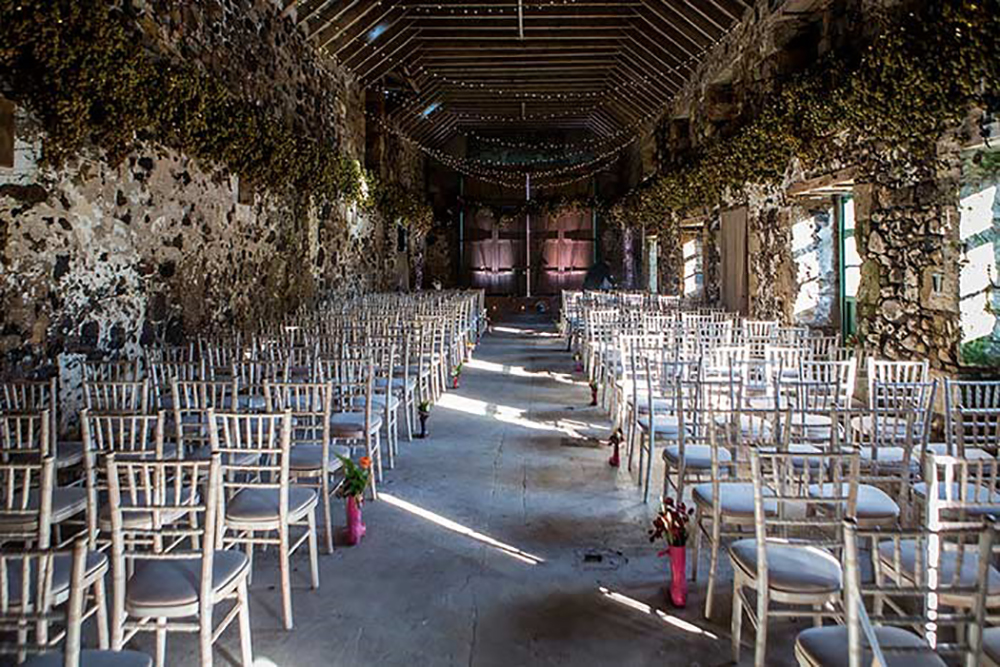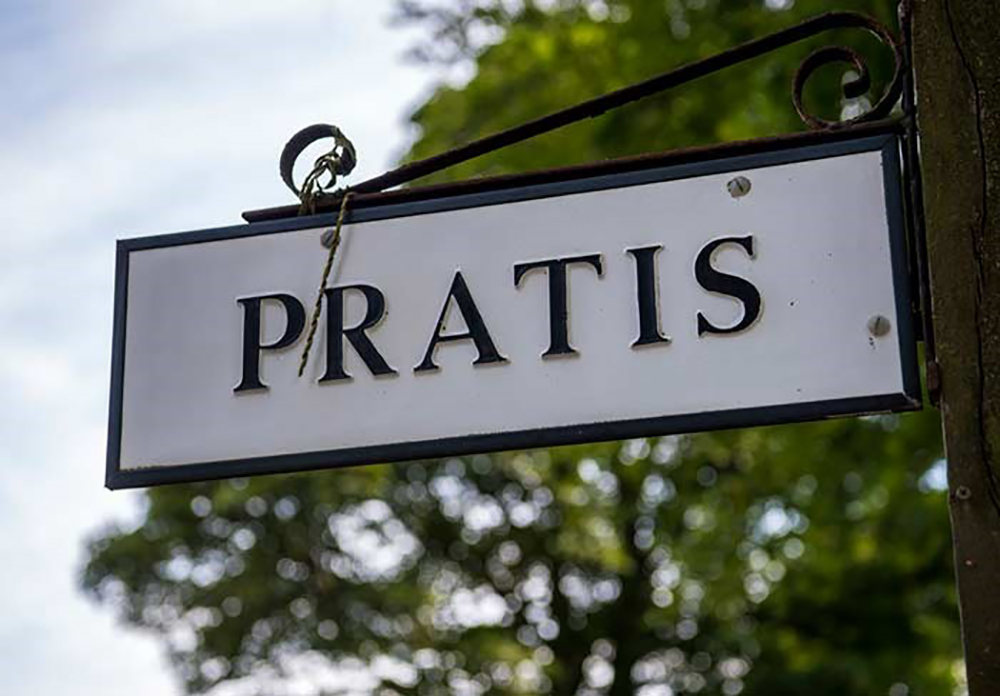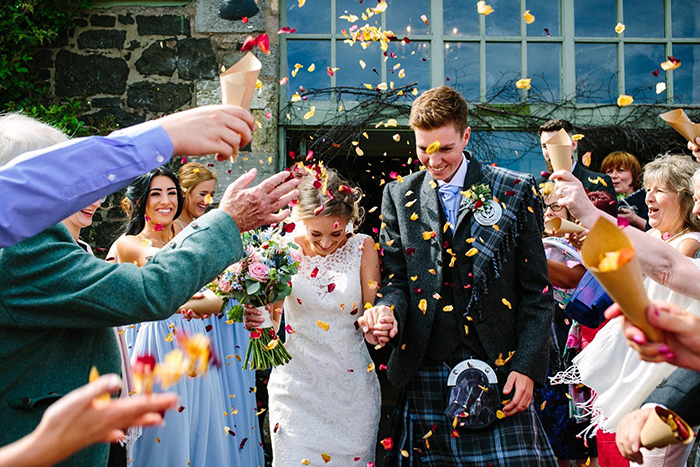 IMAGE | Eilidh Sutherland Photography
 Situated by Leven, Pratis Barns is one of the finest examples of a traditional covered cattle court in Fife. The venue dates back to the late 1700s with the six-bay barns giving you plenty of options to style your wedding day exactly how you wish.
What's more, there's a beautiful ceremony barn, walled garden and 30 acres of gardens, so you can choose to tie the knot inside or out.
Included in the hire is a licensed bar, tables and chairs, lighting, heating, wedding and venue props, giving you a lot of help to style this beautiful blank canvas. There's also an option for in-house catering.
Visit Pratis Barns' website | t. 07929 000 021 | e. info@pratisbarns.com
Send an enquiry to Pratis Barns
THE OLD COURSE HOTEL, GOLF RESORT & SPA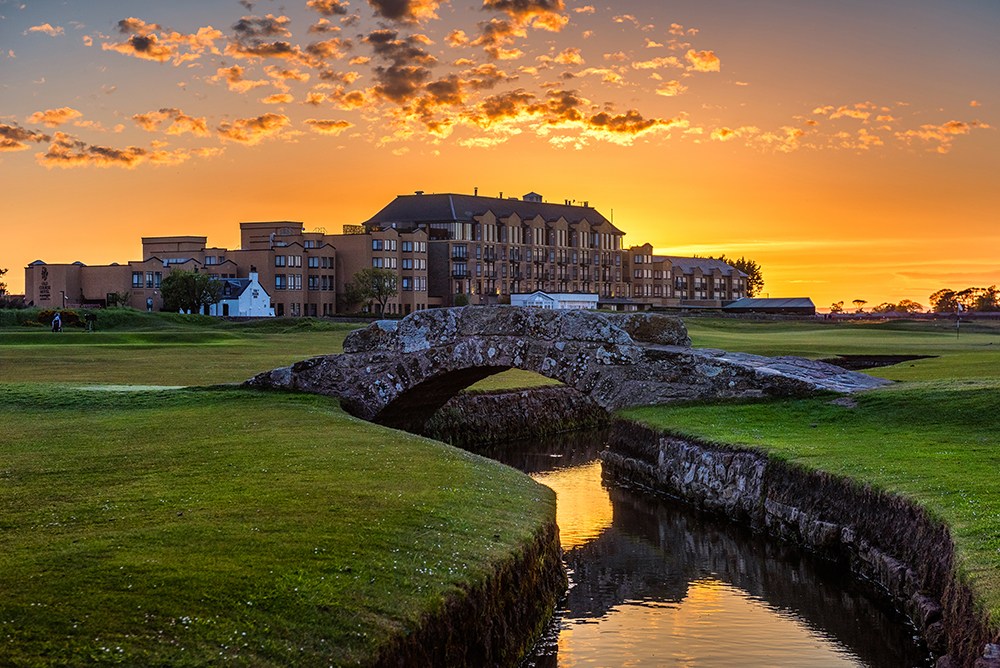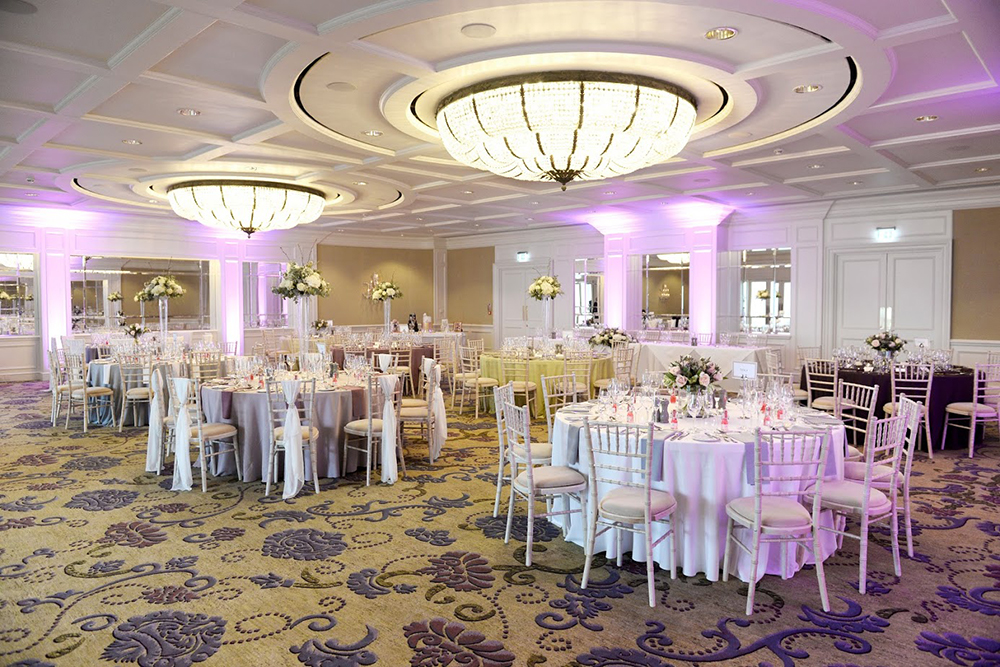 IMAGE | Claremont Photography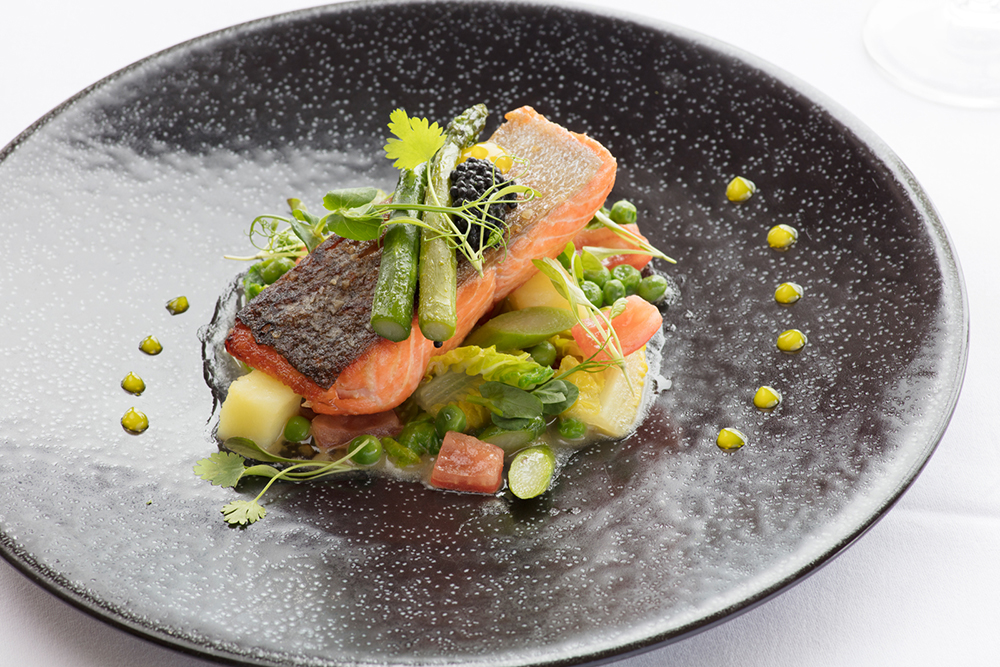 St Andrews is the ultimate romantic destination for your big day. The AA Five Red Star Old Course Hotel, Golf Resort and Spa offers a truly iconic setting overlooking the world renowned Old Course, Swilcan Bridge and the beautiful West Sands Beach. A legendary background for the start of your greatest adventure of all.
Your dedicated wedding planner will help you put in place your perfect celebration, with three packages to choose from. However, you're free to add bespoke touches and decide which of the hotel's amazing spaces to host your special day.
Visit The Old Course Hotel, Gold Resort and Spa's website | t. 01334 474371 | e. events@oldcoursehotel.co.uk
Send an enquiry to The Old Course Hotel, Golf Resort and Spa
THE OLD MANOR HOTEL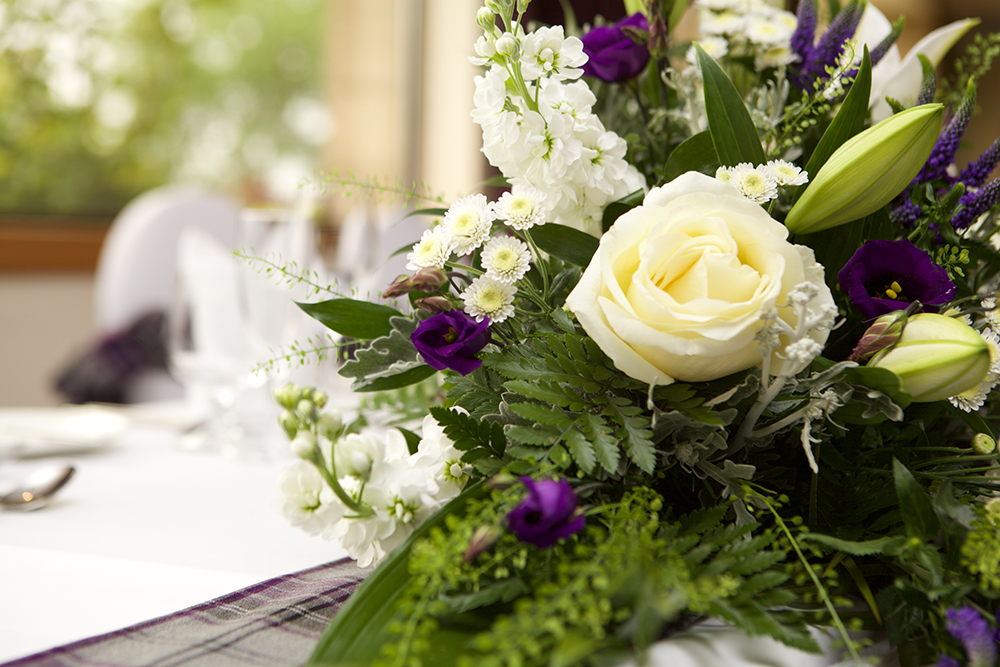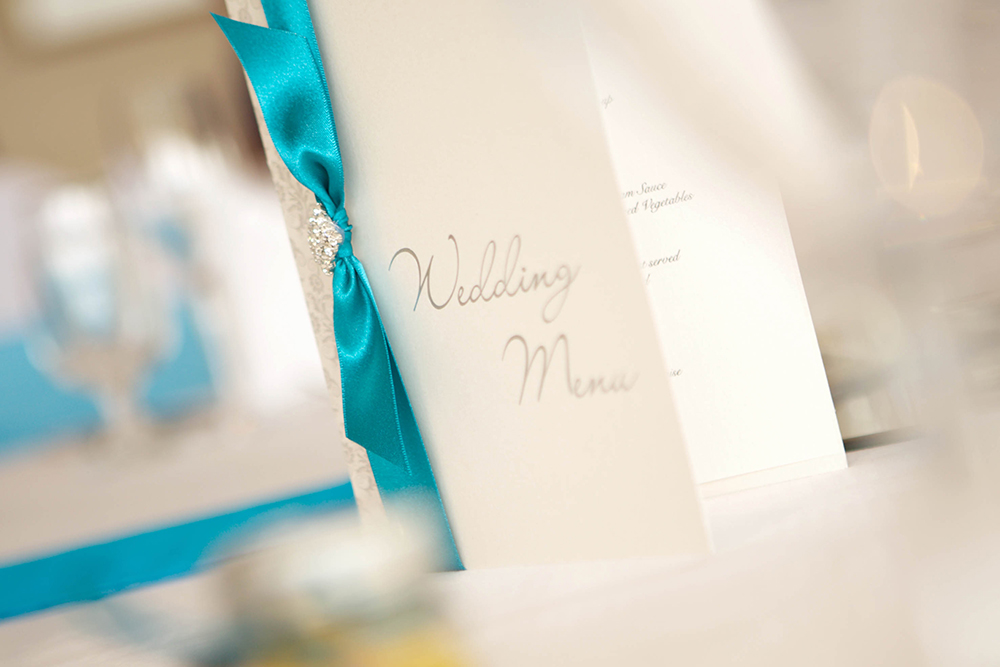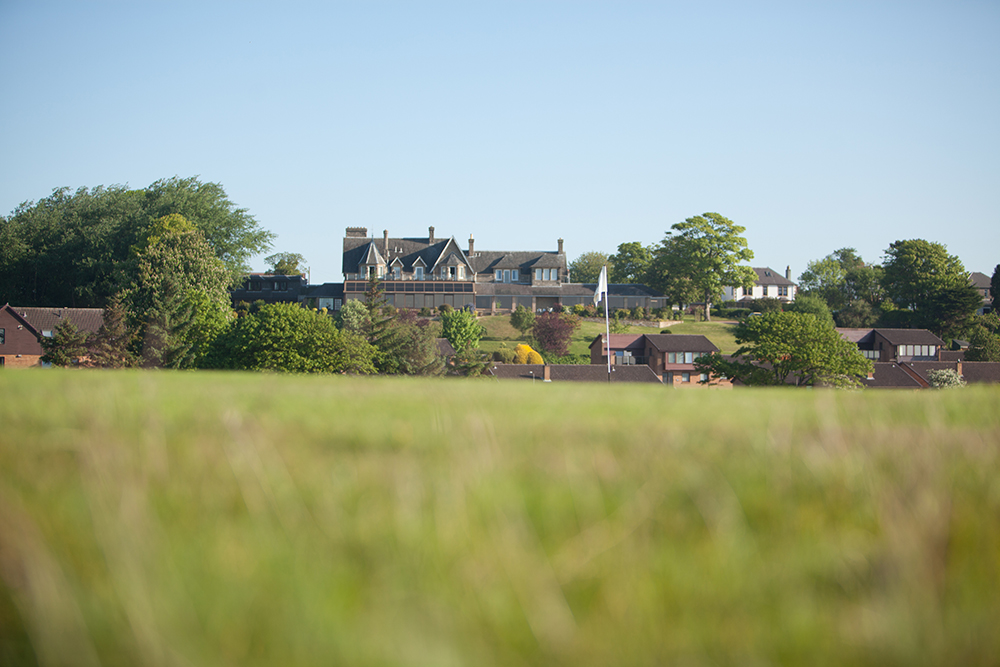 With an unrivalled view of the coastline, this hotel wedding venue in Fife is a warm and welcoming place to have your wedding celebrations.
The Winter Wedding Package, priced at £2,500 based on 50 guests, is the best way to get value for money, with selected dates available.
The package gives you access to the expert knowledge of the wedding team, and includes things like red carpet welcome, chair covers, a three-course meal, master of ceremonies and hire of the Lundie for your meal and reception.
Visit The Old Manor Hotel's website | t. 01333 320368
e. reception@theoldmanorhotel.co.uk
Send an enquiry to The Old Manor Hotel
THE RHYND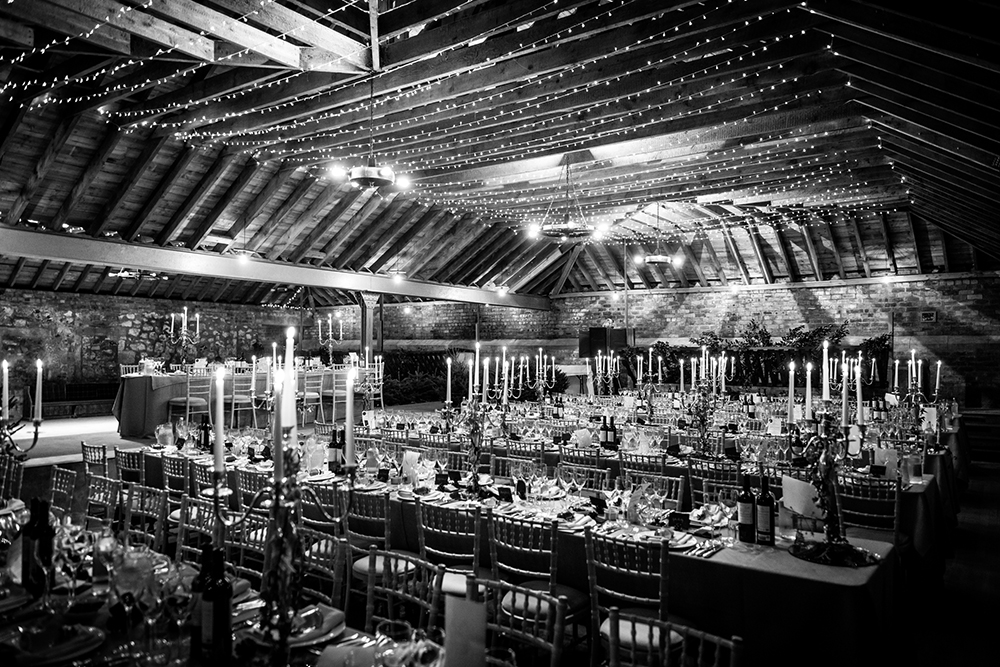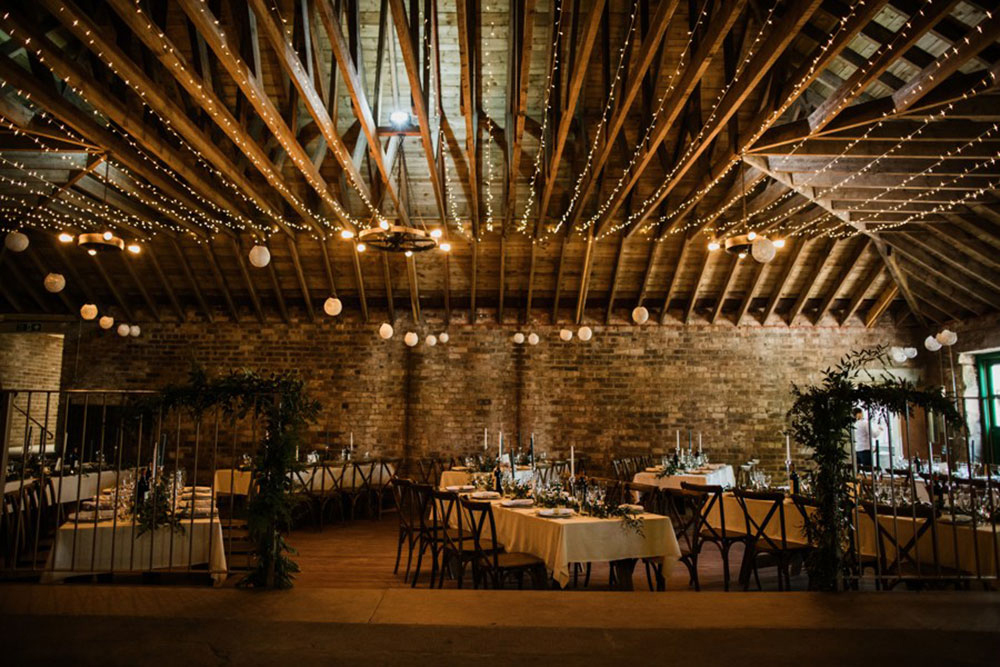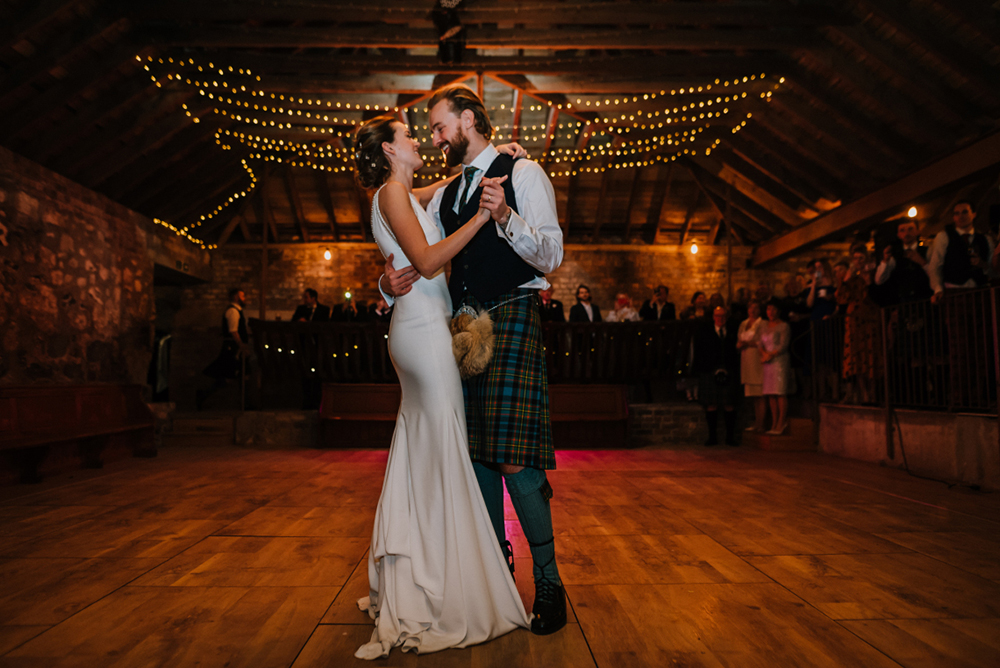 Looking for a venue where you can have the wedding you want, just how you want it? Owners of converted cattle shed The Rhynd, The Foster family, set out to create a venue with all the flexibility you need to bring your wedding dreams to life.
The blank canvas venue near Tentsmuir retains plenty of original features, while allowing you to use and decorate the space just as you like, whether you're hosting 20 guests or up to 200.And there's plenty of space to party away with all your loved ones.
What's more, you can choose whichever suppliers you like, and there's no corkage.
Visit The Rhynd's website | t. 01334 839218 | e. lisa@craigiefarm.co.uk
TULLIBOLE CASTLE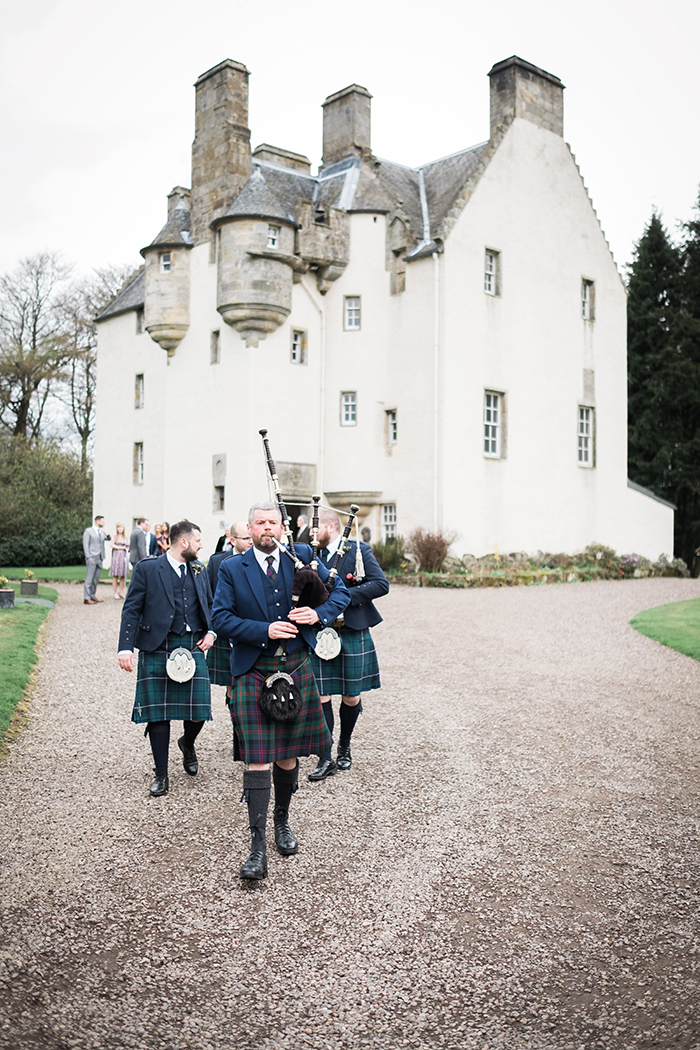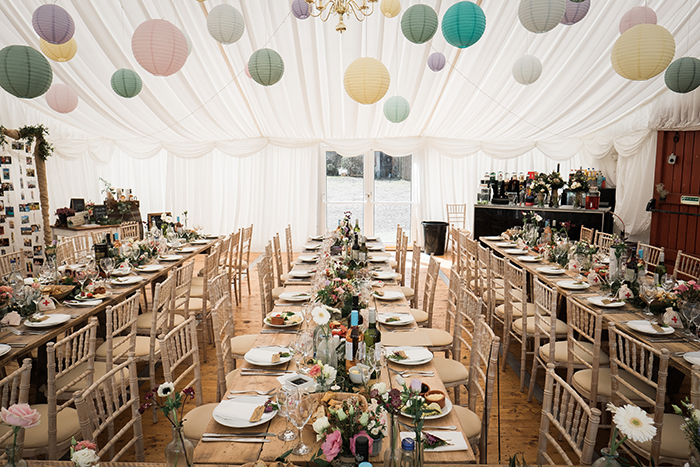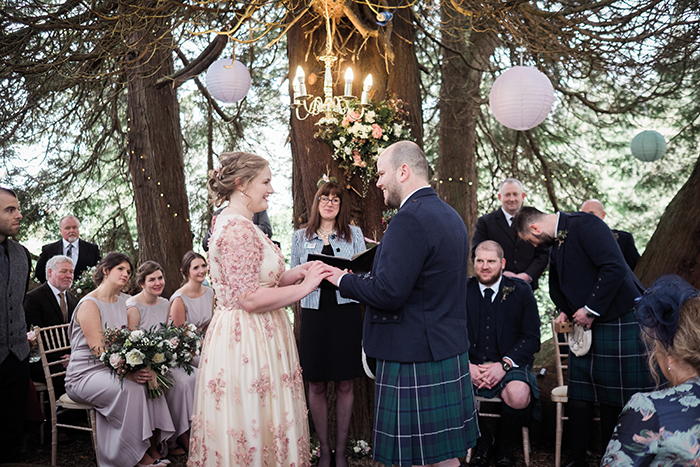 IMAGES | Fern Photography
Even though Tullibole Castle is a beautiful and stately Scottish mansion, it has a relaxed, easy going atmosphere that will make you never want to leave.
And for the weekend of your wedding, you won't have to. Exclusively yours over three days, you can prepare on the Friday, have your special day on the Saturday, and chill out on the Sunday with a BBQ or round of lawn games!
You can exchange vows in the castle itself, or have a more laid back ceremony in the rustic-luxe Carriage House. Outdoor ceremonies are held beneath the Cathedral Tree, waterside by the moat or on the front lawn by the castle.
Visit Tullibole Castle's website | t. 01577 840236 | e. hitched@tullibolecastle.com
Send an enquiry to Tullibole Castle 
BALMULE HOUSE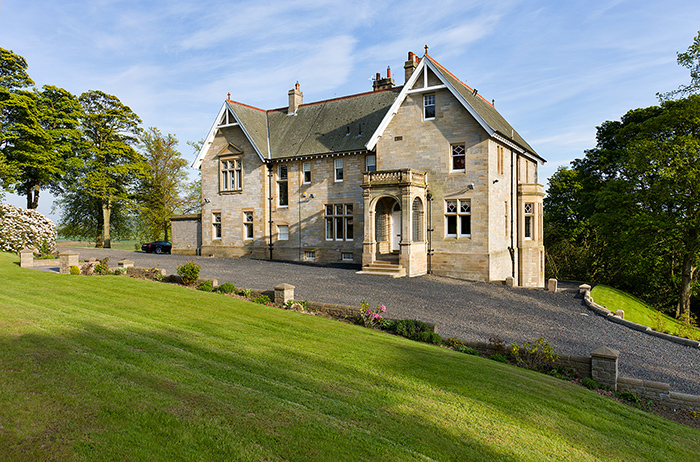 Balmule House is a gorgeously decorated mansion house that can be your home away from home during your wedding celebrations. You can either have your ceremony inside the house or in a marquee on Balmule House's lovely grounds.
Visit Balmule House's website
Read reviews for Balmule House
CAMBO COUNTRY HOUSE + ESTATE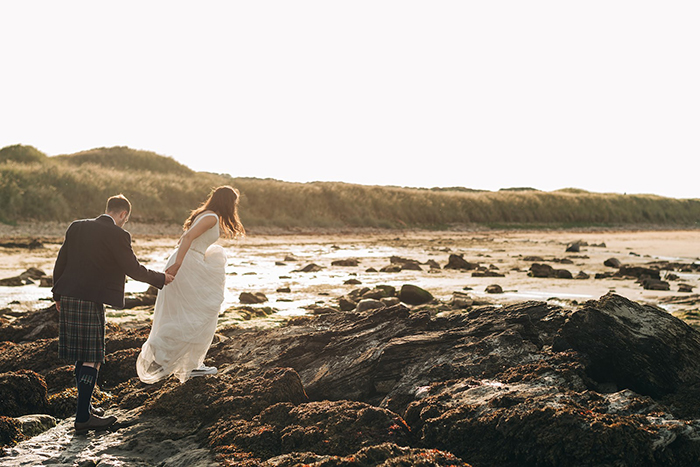 IMAGE | Photos by Zoe 
A sprawling estate that offers couples tons of choice for their big day, this is a truly unique and versatile wedding venue. Tie the knot in the Party Woodland, on the beach, or inside the fabulous Cambo House.
Visit Cambo Country House and Estate's website
Read reviews for Cambo Country House and Estate Estate
FERNIE CASTLE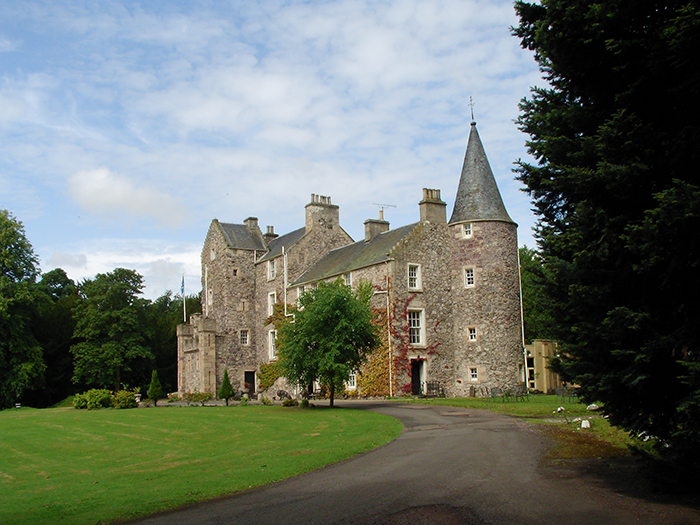 A dreamy turreted castle perfect for the fairytale wedding of your dreams, Fernie Castle is perfect for couples looking for a truly romantic wedding venue. You can take up in the bridal suite inside one of the castle's tower, or even stay the night in the venue's amazing tree house!
Visit Fernie Castle's website
Read reviews for Fernie Castle
FORGAN'S ST ANDREWS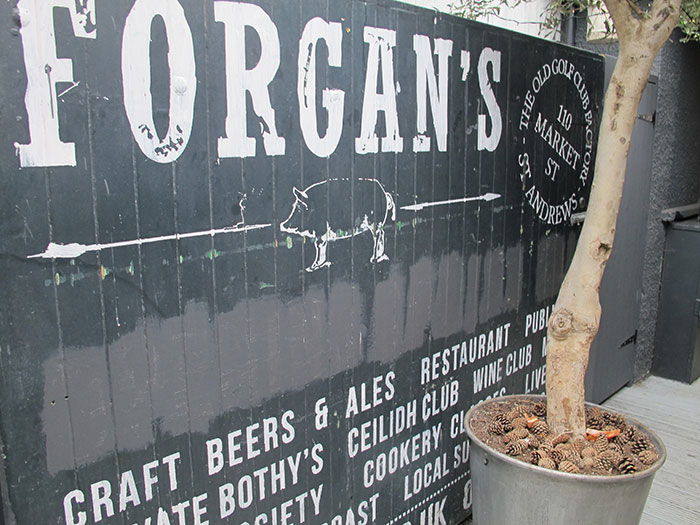 A cool, relaxed wedding venue ideal for couples looking for a laid back party feel to their wedding day, Forgan's St Andrews is a charming bothy in the centre of town.
Visit Forgan's St Andrews website
Read reviews for Forgans St Andrews
LINDORES ABBEY DISTILLERY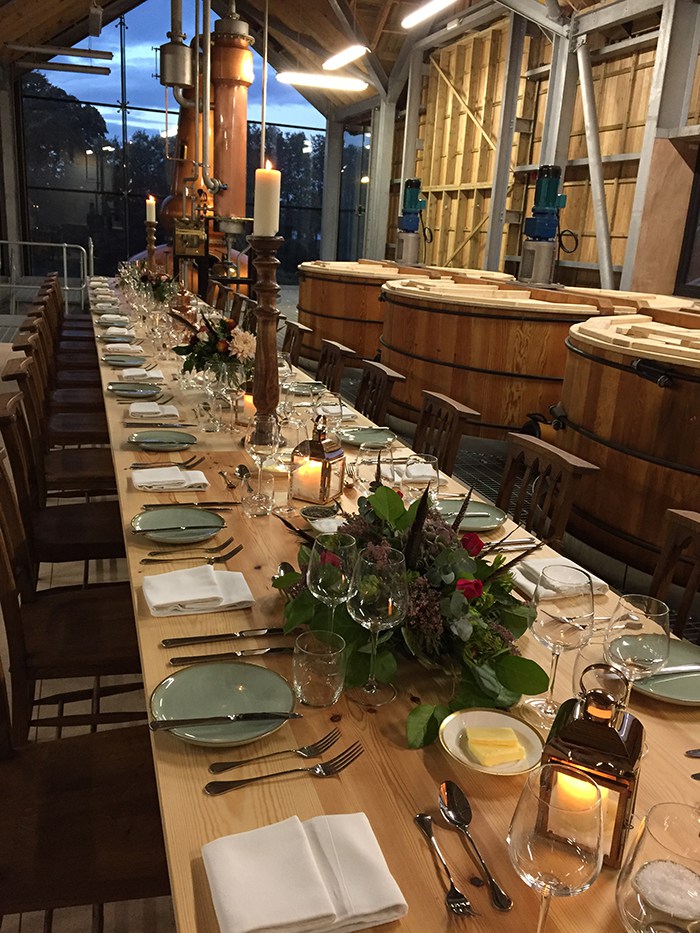 An exclusive use venue with a 500-year history, Lindores Abbey Distillery near Newburgh in Fife is the birthplace of Scotch whisky. With plenty of charm, character and style, it's perfect for couples who love a wee dram.
Visit Lindores Abbey Distillery's website
Read reviews for Lindores Abbey Distillery
PITCAIRLIE HOUSE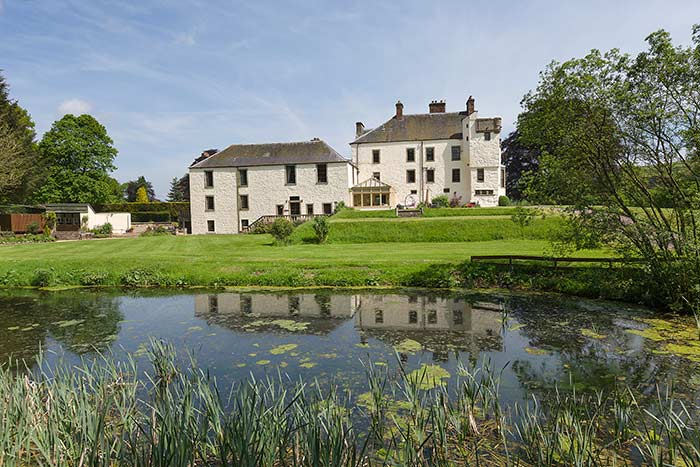 Five-star Pitcairlie House is a sweetly romantic wedding venue surrounded by reams of wholesome Scottish countryside near the seaside town of St Andrews.
Perfect for intimate boutique weddings of up to 60 guests, Pitcairlie's wedding package is based on a two-night stay for you and your guests.
Visit Pitcairlie House's website 
Send an enquiry to Pitcairlie House
RUFFLETS ST ANDREWS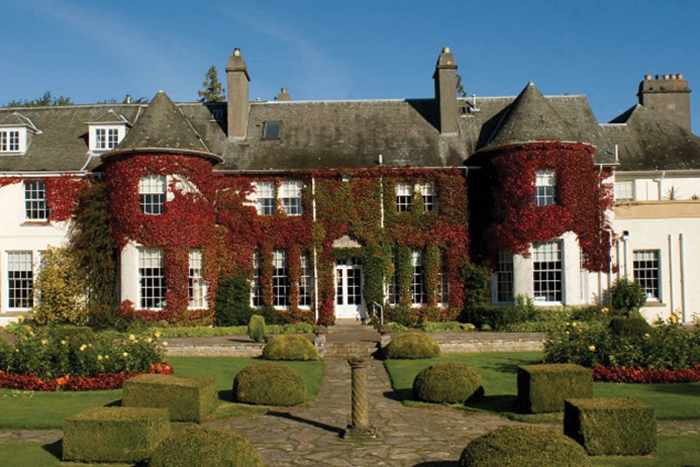 Rufflets St Andrews is a gorgeous hotel encased in breathtaking ivy. With stunning gardens and grounds, you'll be sure to have amazing wedding photographs.
Visit Rufflets St Andrews' website
Read reviews for Rufflets Country House
THE COW SHED CRAIL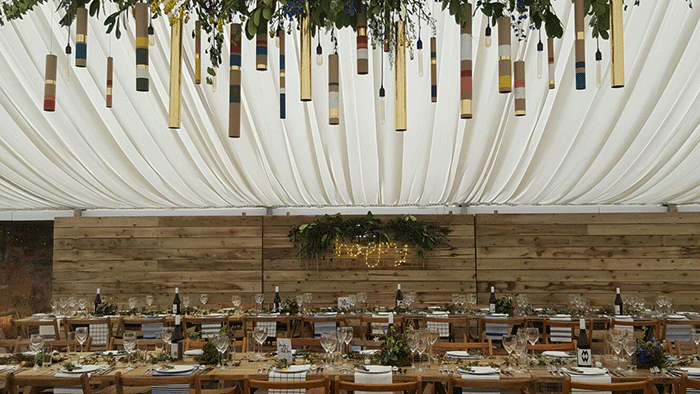 A picturesque blank canvas wedding venue on the outskirts of a beautiful fishing village, this a great venue for couples looking for countryside charm.
Visit The Cow Shed Crail's website
Read reviews for The Cow Shed Crail
UPPER AND LOWER COLLEGE HALLS, UNIVERSITY OF ST ANDREWS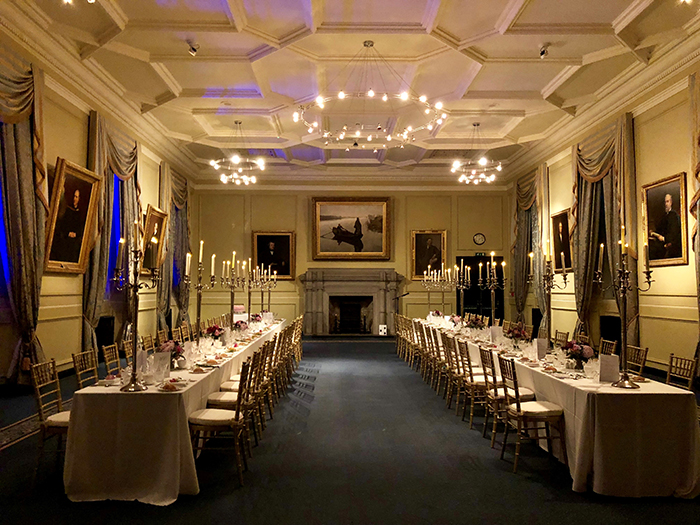 If you are looking for a romantic, unique venue set in beautiful surroundings in the town centre of St Andrews, Upper and Lower College Halls are the perfect venues for your special day.
The experienced events team will be on hand to take you through every step of the way, ensuring that your day is everything you imagine it to be.
Visit Upper and Lower College Halls, University of St Andrews' website
Read reviews for Upper and Lower College Halls, University of St Andrews
KILRIE GRANARY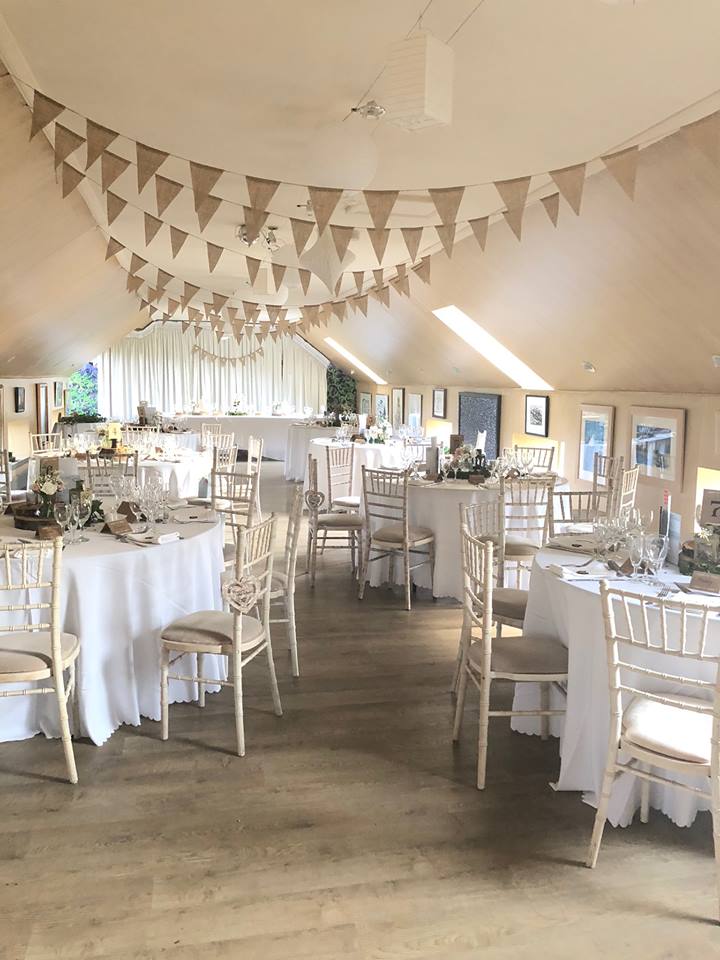 Kilrie Granary's beautiful location, spacious grounds and two dedicated event rooms make it ideal for your wedding. There's even space for a large marquee or teepee for larger celebrations.
Visit Kilrie Granary's website
WINDMILL BARN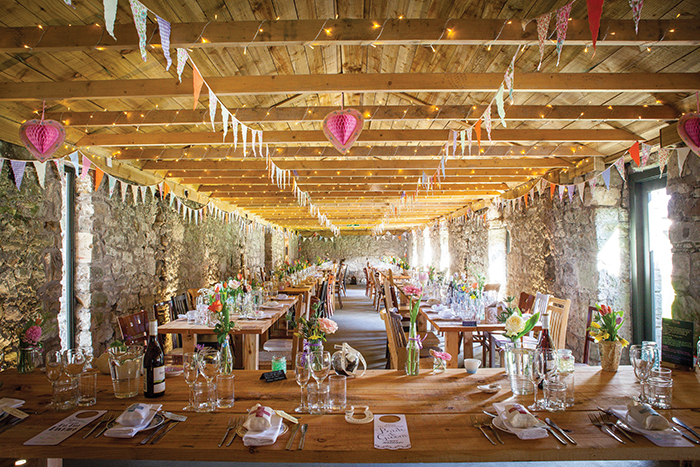 IMAGE | Ian Emmett Photography
Windmill Barn is a lovely barn wedding venue with large windows that allow for plenty of natural light. Modern and cool, your guests will be super impressed when they rock up for your wedding day.
Visit Windmill Barn's website
HAVEN'T FOUND WHAT YOU'RE LOOKING FOR ON OUR LIST?