17 of the best Scottish wedding venues by the water 2019
Whether you fancy getting wed on the beach, by a river or overlooking a loch, Scotland is teeming with beautiful wedding venues by the water.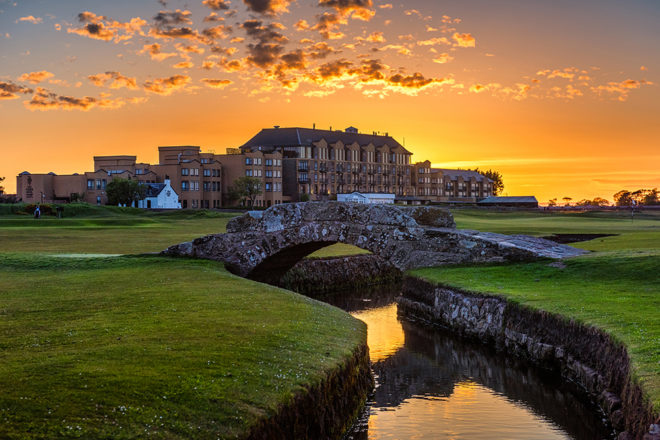 IMAGE | The Old Course Hotel
Whether you love the idea of getting married in an outdoor wedding ceremony by a loch or you'd like to have the sea as the backdrop to your wedding photos, you're in luck: Scotland has a wealth of waterside wedding venues for you to make waves in.
Here are 17 of the best wedding venues by the water in Scotland 2019.
This post contains some paid-for content.
BALLATHIE COUNTRY HOUSE HOTEL & ESTATE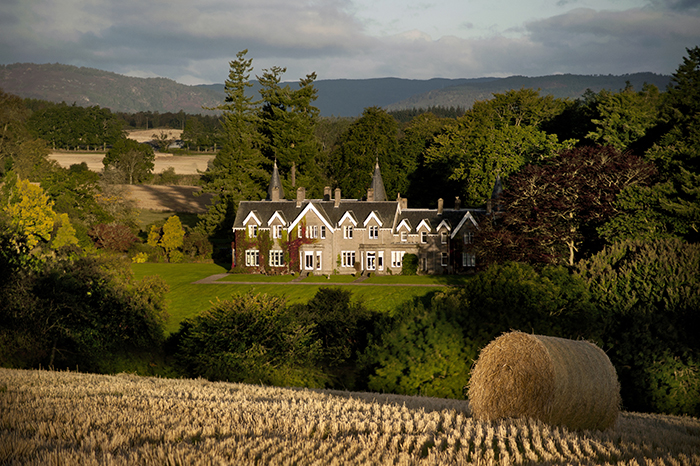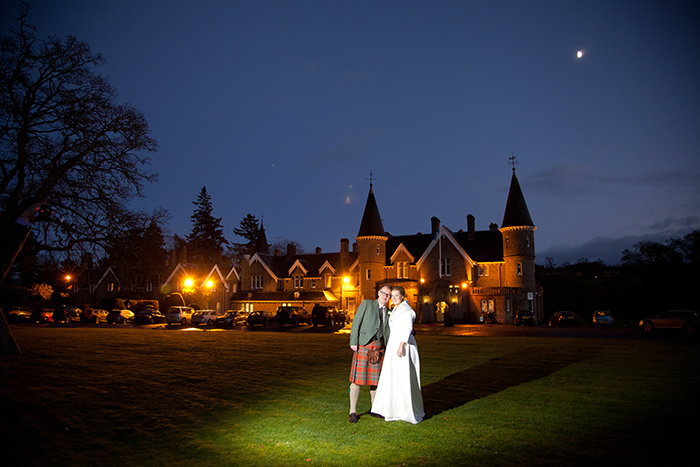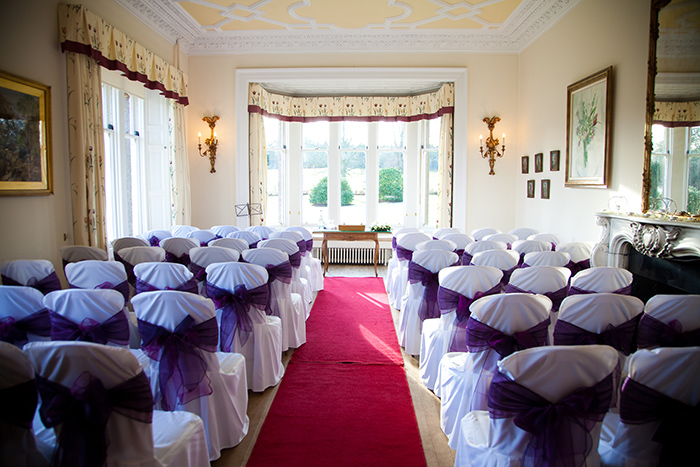 Ballathie Country House Hotel + Estate is a grand baronial mansion retreat that offers couples a truly romantic backdrop for their wedding celebrations. Available as an exclusive use venue, you will have sole access to the house's 900 acres of private land and its unrivalled views of the River Tay.
The house can accommodate up to 90 guests for a wedding breakfast, but a marquee can be erected on the house's lawn for larger numbers. There's plenty of on-site accommodation for overnight guests, with 25 bedrooms in the main house, 16 in the Riverside building and a further 12 Sportsman's Lodges on the grounds.
Visit Ballathie House Hotel's website | t. 01738 804804  | e. email@ballathiehousehotel.com
Read reviews for Ballathie House Hotel
BANCHORY LODGE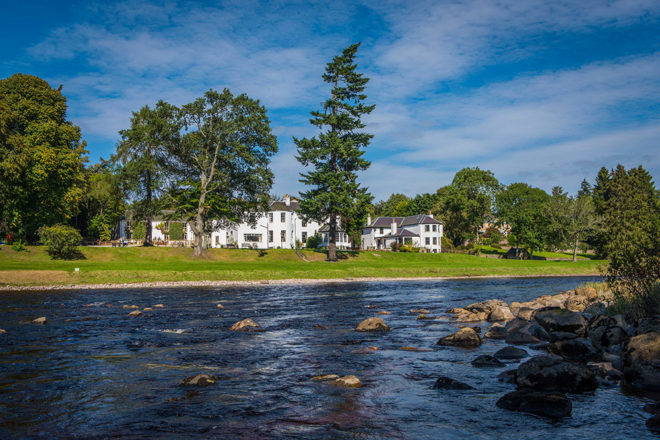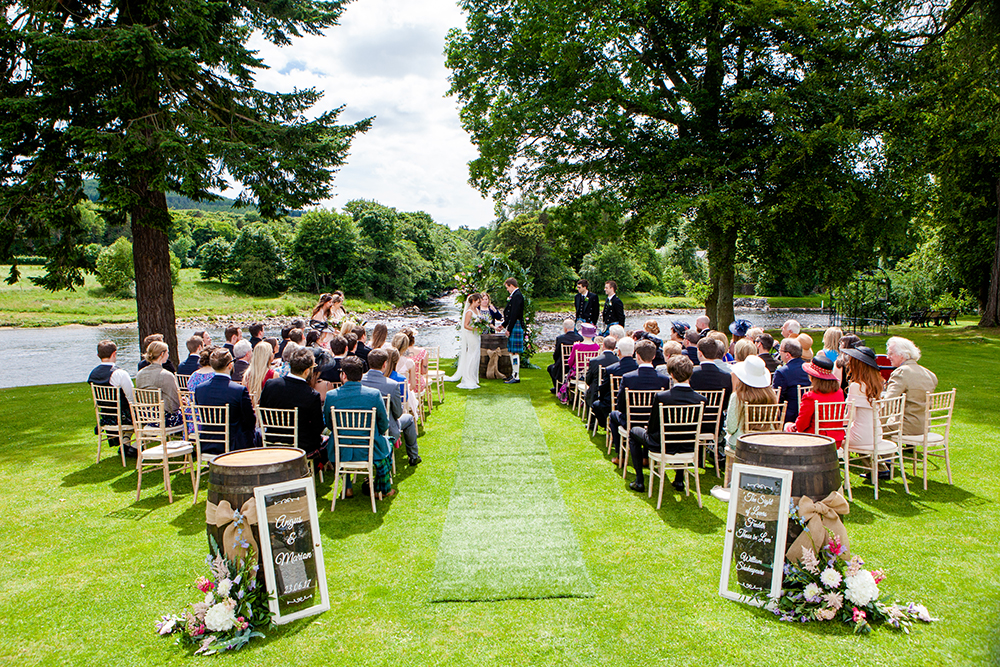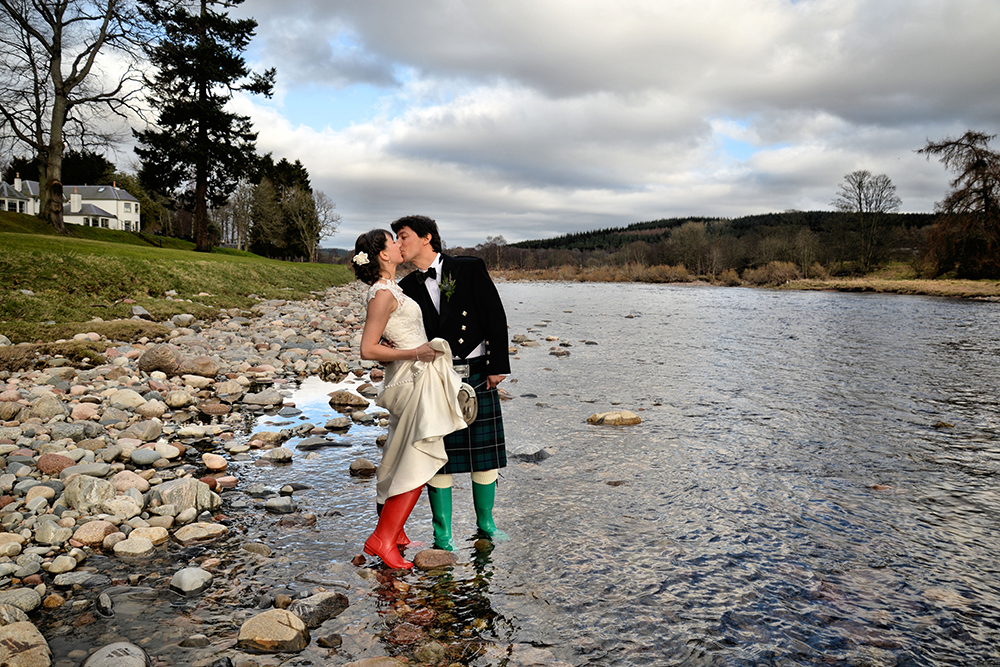 With 28 gorgeous refurbished rooms, Banchory Lodge in Royal Deeside sits in the most picturesque location on the banks of the River Dee, only 13 miles from Aberdeen.
They also boast a beautiful six-bedroomed house called Cobbleheugh in the grounds where couples love to make a weekend of their celebrations and dine privately there with family and friends.
Hold your ceremony overlooking the river before heading to the function suite with its panoramic views, perfect for up to 100 day guests.  Enjoy food that your guests will remember long after the day has ended.
Entertain guests with bubbles served from the new Fox Box bar on the lawn whilst you sneak off around the 12-acre estate for photos.
Visit Banchory Lodge's website | t. 01330 822625 | e. events@banchorylodge.com
Read reviews of Banchory Lodge
BARNBOUGLE CASTLE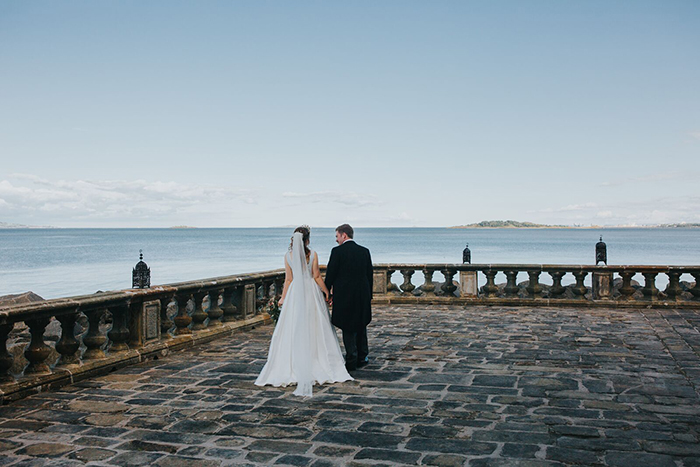 Fancy getting hitched in a venue with a romantic backstory? Barnbougle Castle, a hidden gem just seven miles west of Edinburgh, is an ancient knightly fortress that was restored by the newlywed 5th Earl of Rosebery and his wife Hannah as a private retreat. Never opened to the public, it remains as if they had just stepped out.
Surrounded by 2,000 acres of parkland, private beaches and enchanting woods, with its banqueting hall, minstrels' gallery and grand spiral staircase, this beautiful venue can play host both to grand and intimate celebrations.
Say 'I do' in the gilded Scottish Library, take a stroll on the seaside Terrace, then sip on bespoke cocktails to begin married life in style.
Visit Barnbougle Castle's website | t: 0131 357 9870 | events@roseberyestates.co.uk
Read reviews for Barnbougle Castle
CAIRNS FARM ESTATE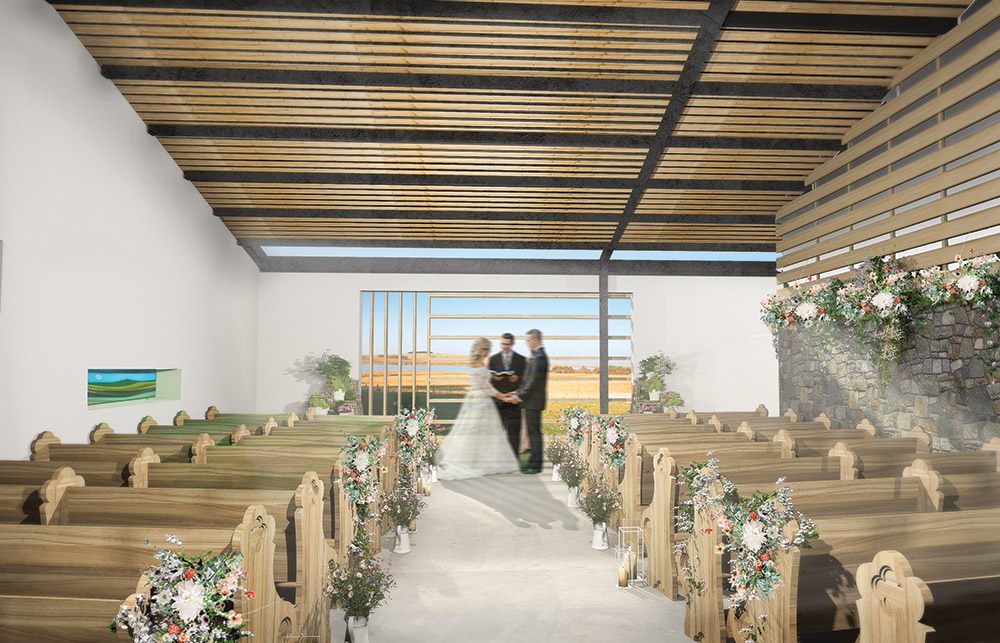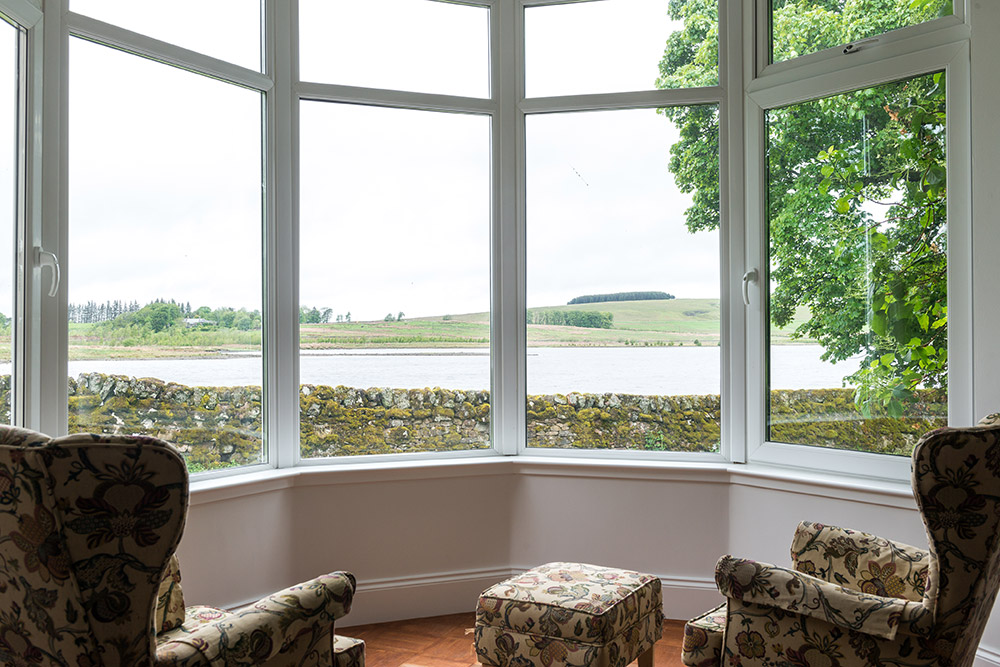 Set in a beautiful spot amongst the rolling hills of West Lothian, Cairns Farm Estate enjoys gorgeous waterside views and all the comforts you'd expect of a new contemporary venue.
You could be one of the first couples to say 'I do' at Cairns Farm, which is built around a country barn, offering you the chance to style your wedding exactly how you wish.
The venue boasts a beautiful ceremony area and separate reception space with floor-to-ceiling glass allowing you to take full advantage of the views, a fantastic bar, barbecue spot, terrace for drinks receptions and a stunning events space – perfect for dancing the night away.
What's more, there's on-site accommodation in the renovated farmhouse and a honeymoon hideaway.
Visit Cairns Farm Estate's website | t.01506 883506 | e. cairns@hickoryfood.co.uk
Read reviews of Cairns Farm Estate
CARDNEY STEADING
Cardney Steading is a stunning newly refurbished wedding and events venue, located just four miles from Dunkeld. Offering some of the most picturesque scenery in Perthshire, this venue is an idyllic location for your big day.
Couples will fall for the charms of the rustic stone, pretty whitewashed walls and beautifully finished outdoor spaces and there is so much scope to decorate this blank canvas venue exactly how you want.
Outdoors you can entertain your guests around the fire pit, head into the woods for your wedding photos or tie the knot by the loch. And you can even bring your beloved dog or horse to be part of your day.
Visit Cardney Steading's website | t. 07764 168897 | e. info@cardneyestate.co.uk
Read reviews for Cardney Steading
FAIRMONT ST ANDREWS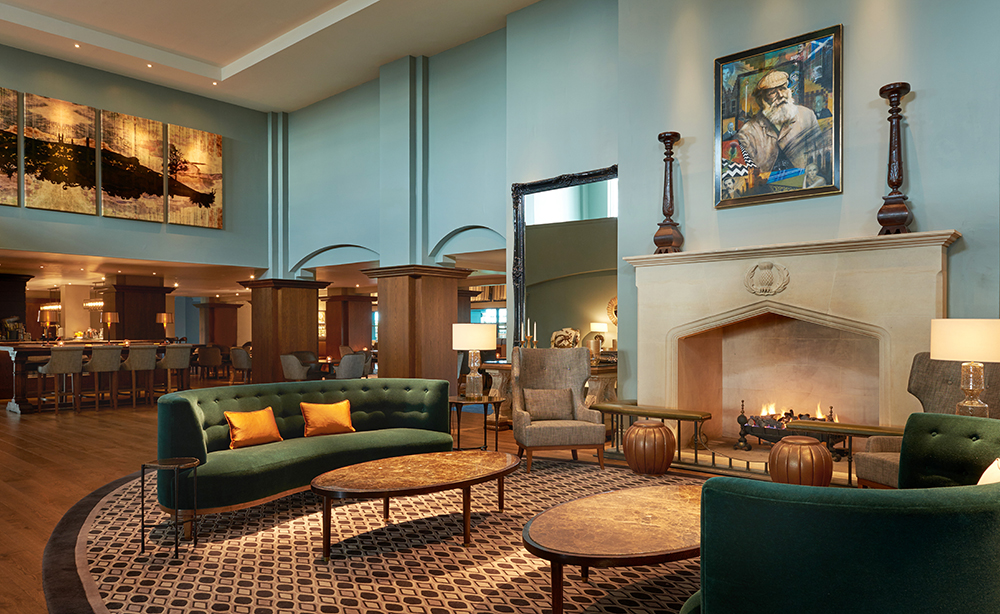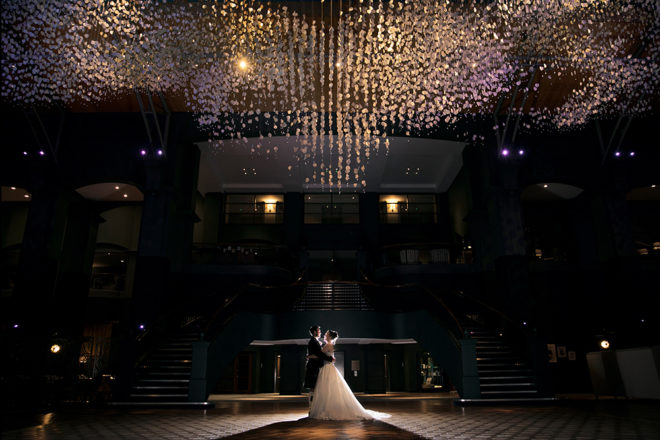 Set on a magnificent coastal landscape, the 520-acre Fairmont St Andrews resort boasts unrivalled panoramic views of St Andrews Bay.
You can tie the knot outside to take full advantage of the beautiful outdoor setting or get some unforgettable photos on the grounds.
Indoors you'll find an elegant sweeping staircase in the Atrium, a fabulous spa and a choice of 10 function rooms.
The hotel recently completed their £1m event space refurbishment and have introduced the Tulle, Satin and Lace wedding packages to help you plan your dream day and make the most of the sophisticated spaces and delicious menus on offer. Plus there's scope to upgrade with optional extras including champagne, luxury transport or fabulous florals.
Visit Fairmont St Andrews website | t. 01334 837000 | e. sab.weddings@fairmont.com
Read reviews for Fairmont St Andrews
FORBES OF KINGENNIE COUNTRY RESORT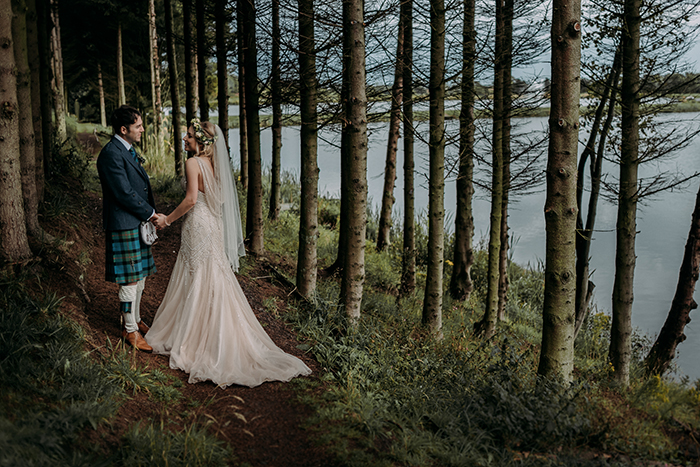 IMAGES | Burfly Photography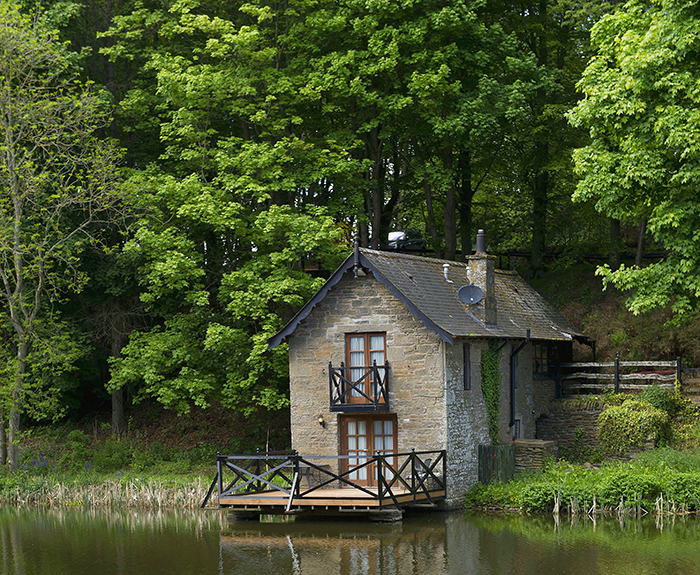 Forbes of Kingennie Country Resort is a refreshingly relaxing and private wedding venue, perfect for couples looking for a space that is cool and low key.
Only a short drive from the trendy Broughty Ferry area of Dundee, the wedding venue is famous for its breathtaking waterside location. This means there's plenty of spots throughout the venue's grounds for beautiful wedding photos by the water, or a romantic wedding ceremony outside.
Forbes of Kingennie Country Resort can accommodate weddings big or small, being able to hold weddings for up to 150 in its beautiful Inglesmaldie Events Suite or as little as 25 in Kingennie Court.
Visit Forbes of Kingennie Country Resort's website | t. 01382 350777 | e. functions@forbesofkingennie.com
Read reviews for Forbes for Kingennie Country Resort
KINKELL BYRE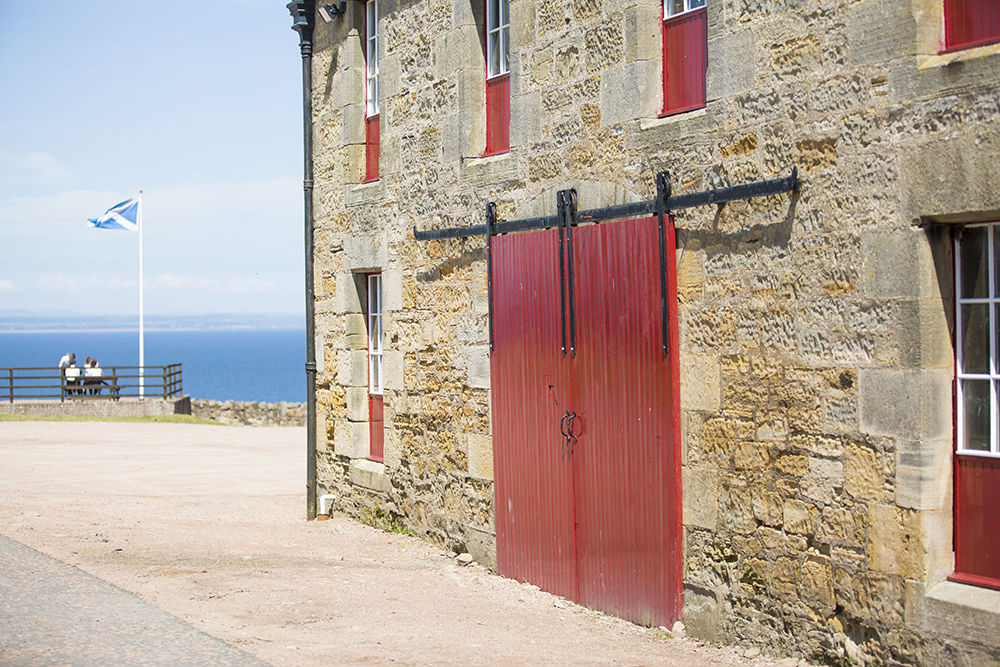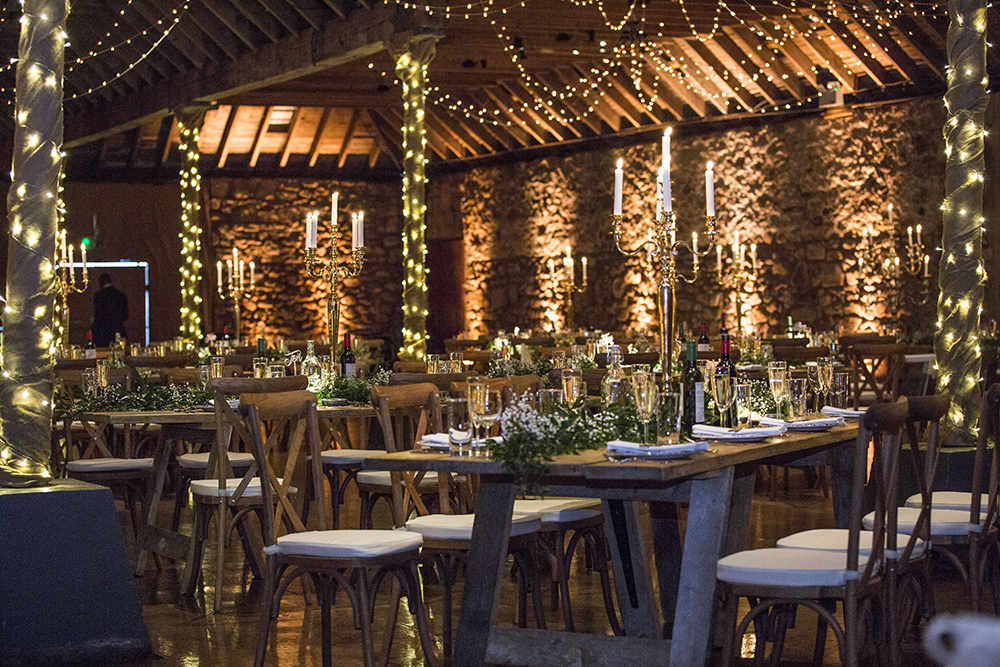 A former farm steading that held cattle over the cold winter months, Kinkell Byre has been converted into a charmingly spacious wedding venue that is perfect for couples looking for a rustic place to hold their big day.
Situated on the coast near St Andrews, Kinkell Byre has really spectacular views over the North Sea and east coast of Scotland from the St Andrews bay, and get this – you can have your wedding ceremony outside facing out onto this breathtaking view!
If the weather doesn't allow you to take your celebrations outside, Kinkell Byre have just installed a lovely glass door at the bar and reception area, giving you wonderful views for your ceremony or drinks reception inside the warm byre!
Visit Kinkell Byre's website | t. 01334 472003 | e. info@kinkell.com
LOCH LOMOND ARMS HOTEL
IMAGES ABOVE | Simon's Studio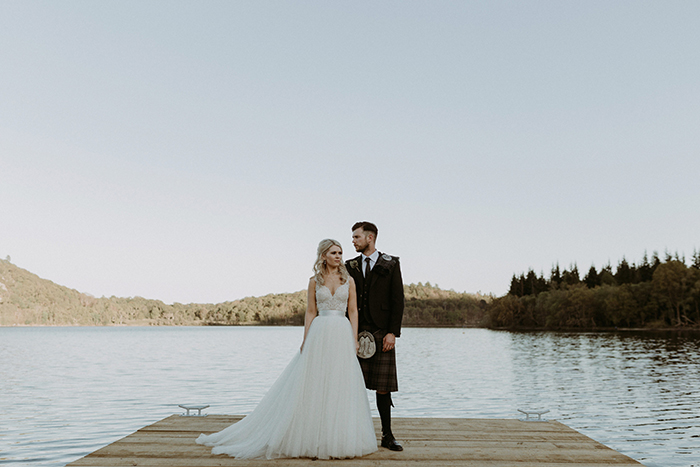 IMAGE | Wonderful and Strange
An award-winning countryside pub, this unique wedding venue is in the waterside village of Luss.
A picture-perfect location for your Scottish wedding, you can make use of either the Sutherland or Inchconnachan Suites, located in the grounds of the hotel and surrounded by stunning gardens.
The spaces have tons of natural light, offering views of the gorgeous countryside.
A short stroll from the main hotel is Slate Quays, a private location ideal for an outdoor ceremony by the loch. You could even pitch a marquee or yurt and have your whole day there, arriving by boat to the private jetty.
Visit Loch Lomond Arms Hotel's website | t. 01436 86042 |events@lochlomondarmshotel.com
Read reviews for Loch Lomond Arms Hotel 
LOCH LOMOND WATERFRONT

IMAGE ABOVE | Maureen du Preez
With woods on one side and the majestic Loch Lomond on the other, Loch Lomond Waterfront is a truly magical place to say 'I do'.
This a wonderfully personal and private hotel, and a fantastic location for couples looking for a beautiful Scottish hideaway for their big day. Situated on the very banks of Loch Lomond, you can have your ceremony down by the water, surrounded by your nearest and dearest.
You can have your reception inside the hotel or outside it a marquee or tipi tent, and there's plenty of on-site accommodation for guests who want to stay the night.
Visit Loch Lomond Waterfront's website | t. 01360 870144 
Read reviews for Loch Lomond Waterfront
LODGE ON LOCH LOMOND HOTEL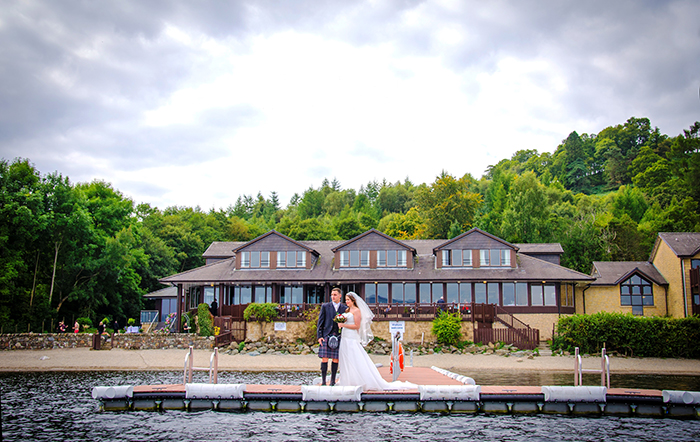 Situated in the picturesque village of Luss, this venue has truly stunning views of Scotland's biggest loch.
The Lodge has a variety of rooms and spaces for your wedding day, and the beautiful function suites can be adjusted to cater to large or small weddings.
You can tie the knot in Luss Parish Church or on the hotel's private patio overlooking Luss Beach.
The food is also fabulous, made from the freshest locally sourced produce available by the Lodge's 2 Rosette Chef Brigade.
Visit Lodge on Loch Lomond's website | t. 01436 860201  | e. weddings@loch-lomond.co.uk
Read reviews for Lodge on Loch Lomond
MAR HALL GOLF + SPA RESORT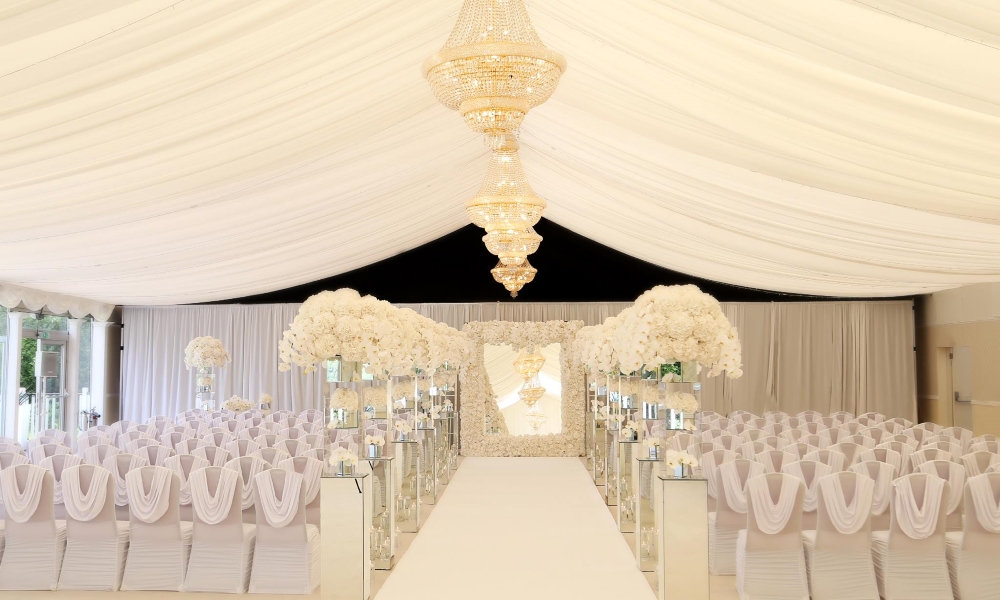 Nestled within an idyllic 240-acre ancient woodland estate lies Mar Hall Golf & Spa Resort. The five-star grand mansion in the Scottish countryside awaits you, just 10 minutes from Glasgow International Airport.
You and your guests can expect to enjoy 53 spacious guest rooms and suites which feature individual design, luxury furnishings, and views of the river, Kilpatrick Hills, or landscaped gardens. King-size beds and Egyptian cotton linen aid a restful night's sleep, while in-room entertainment systems and wireless internet will keep you connected. In the elegant suites, four poster beds and fireplaces in bedrooms add a touch of romance.
Visit Mar Hall Golf + Spa Resort's website | t. 0141 812 9999 | e. events@marhall.com
Read reviews of Mar Hall Gold + Spa Resort
PAPAKATA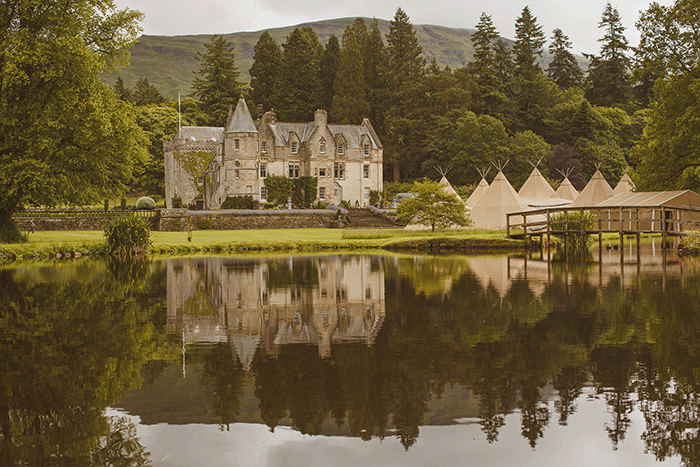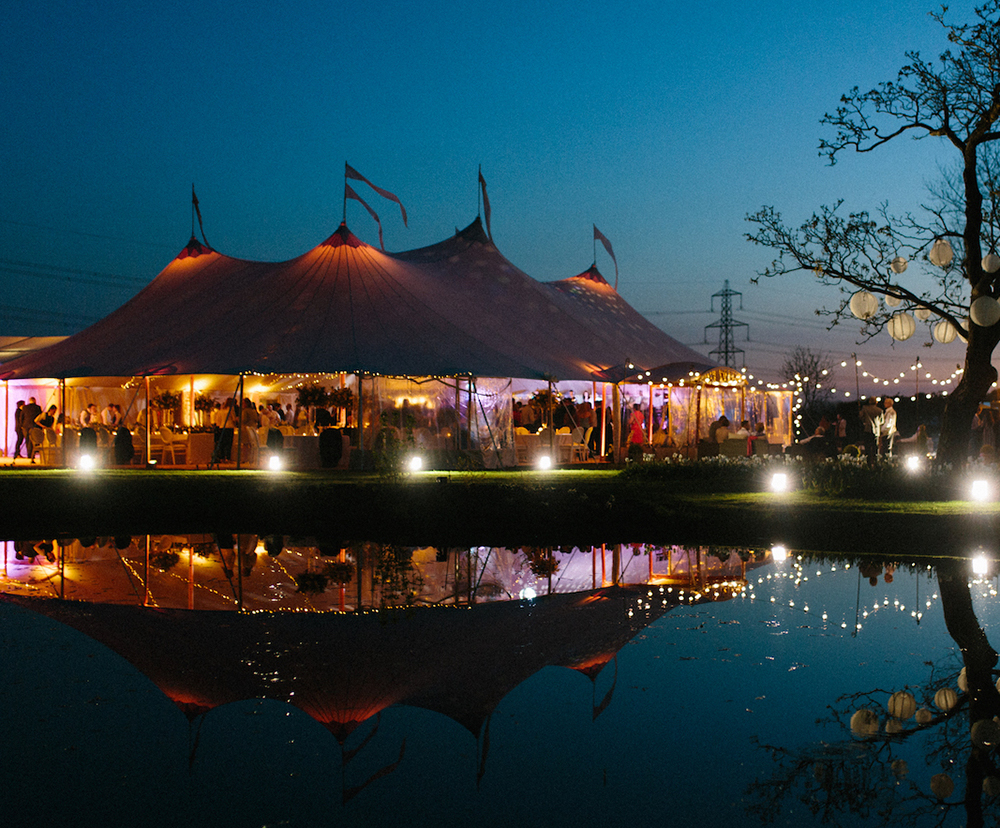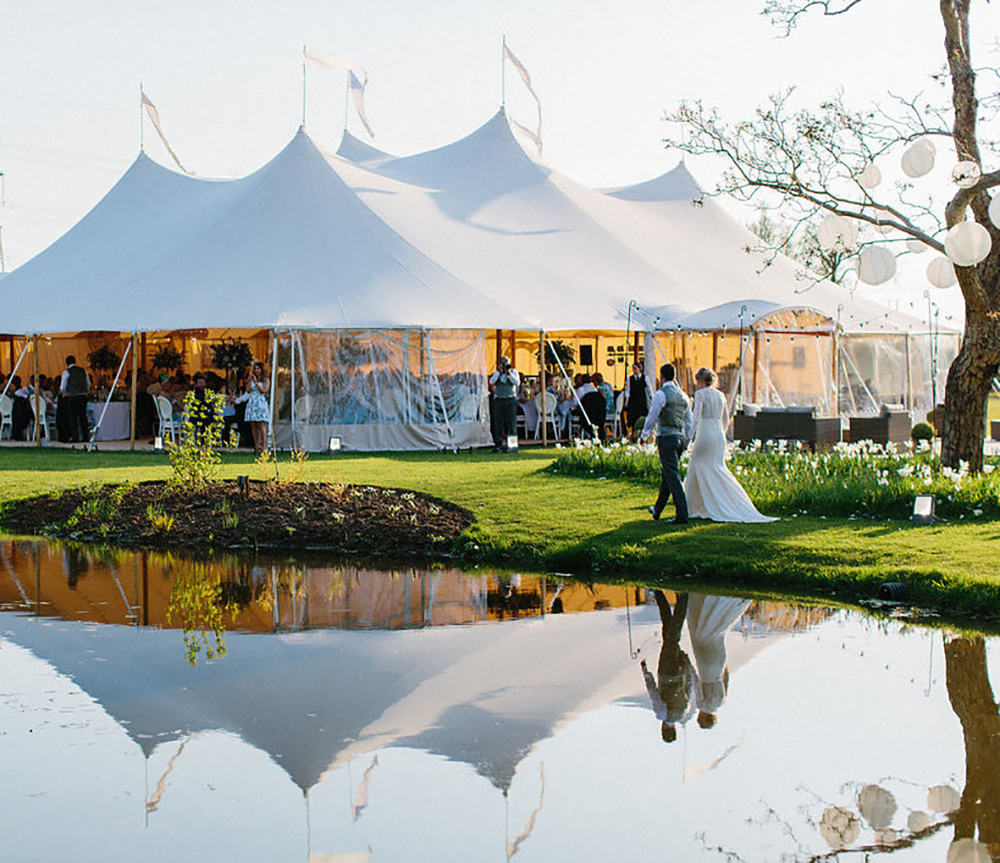 BOTTOM TWO IMAGES | Melissa Beattie Photography
Found the most picture-perfect waterside spot to get married, but can't find a venue nearby? Or perhaps there is a venue but it's too small? The solution to both problems is hiring a giant tipi or Sperry tent from PapaKata!
PapaKåta allow you to personalise your wedding, creating a venue that's truly unique to you, in the location of your choice!
As the most established tipi company and the exclusive provider of luxury US Sperry Tents in Scotland, PapaKåta offer a completely bespoke venue on your own grounds (excuse the pun).
PapaKåta's Sperry Tents come in various sizes and their tipis can be joined together to give you a unique space for your guest numbers.
In addition to their exclusive tents, PapaKåta has a dedicated event planning service and a luxury portfolio of furnishings, allowing you to further personalise your day.
Visit Papakata's website | t. 01738 479803 | e. tellmemore@papakata.co.uk
STRATHALLAN CASTLE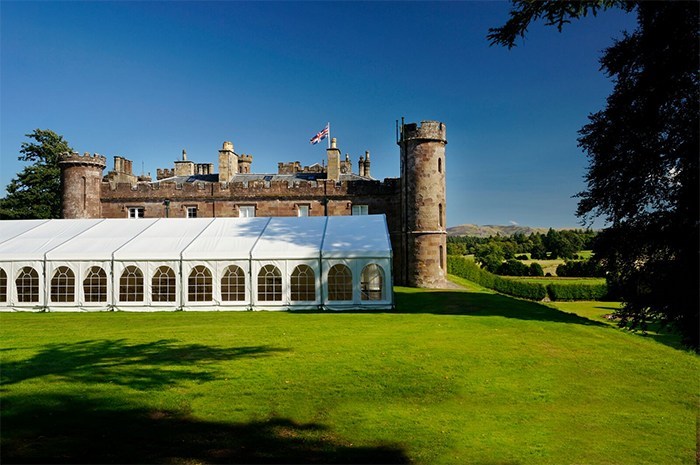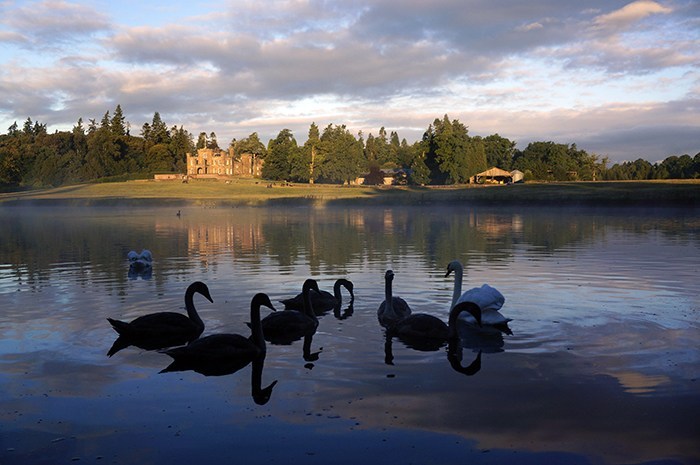 Set in 1,000 acres of secluded grounds and woodlands, Strathallan offers the utmost privacy whether planning a large and lavish event or something smaller and more intimate.
As you emerge from the the mile-long, secluded drive, the castle rises elegantly and impressively behind the sparkling waters of a private loch.
With Strathallan Castle, you'll have exclusive use of the castle for the day – with the attention of the first-class team. They want your wedding day to be as unique and special as you are, and will be on hand to ensure all your wedding dreams come true.
In addition to the beautifully appointed reception rooms, the castle offers a top-of-the-range luxury marquee, which means you can invite everyone you want to be with you to celebrate your big day.
Visit Strathallan Castle's website | t. 01764 662131 | e. info@strathallancastle.co.uk
THE CHARTROOM RESTAURANT 
Overlooking Kip Marina and the Firth of Clyde in Inverkip, your guests will enjoy watching the yachts and powerboats sail by as you exchange vows on The Chatroom Restaurant's waterside patio.
The Chartroom can offer you a range of options for your big day, from all-inclusive wedding packages to individually tailored private receptions for more intimate parties. Not only that, you and your guests can expect to be treated to delicious culinary delights with whichever dining option you opt for.
Visit The Chartroom Restaurant's website | t. 01475 520 919 | e. info@thechartroom.co.uk
Read reviews for The Chartroom Restaurant
THE OLD COURSE HOTEL, GOLF RESORT & SPA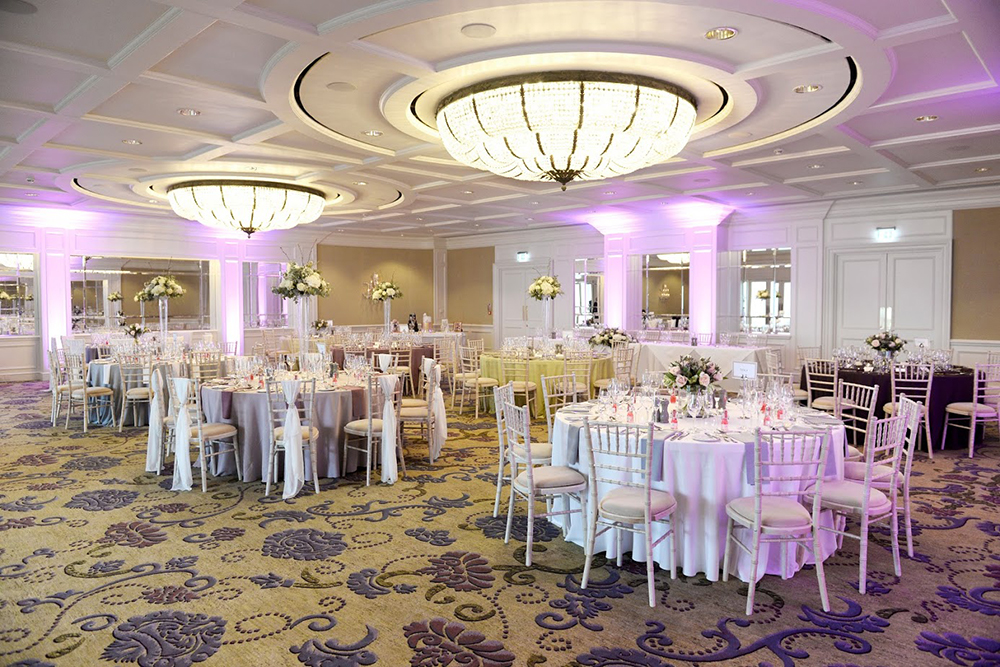 IMAGE | Claremont Photography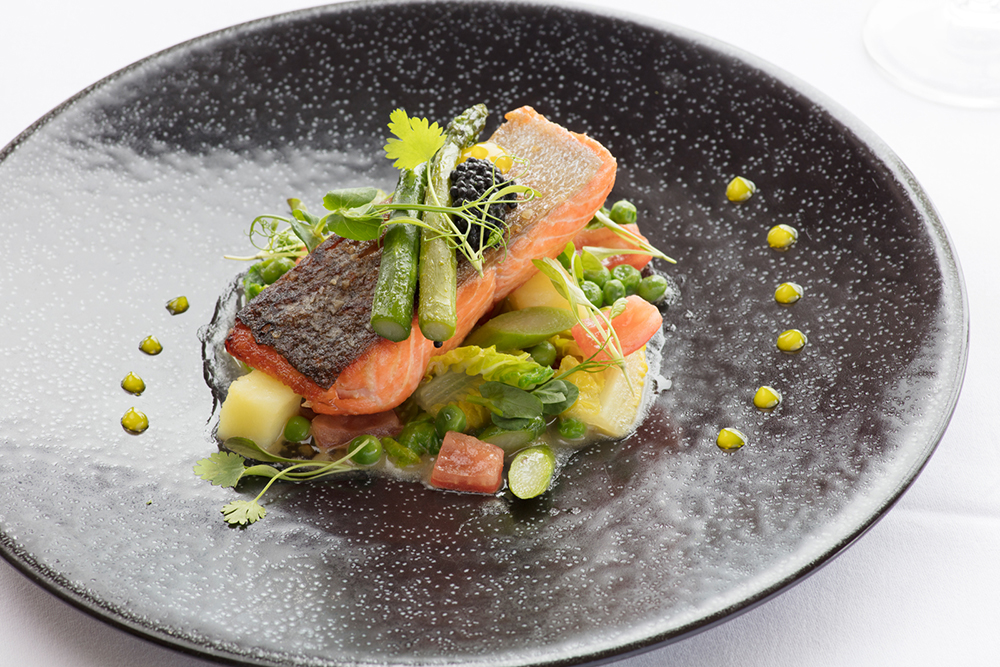 St Andrews is the ultimate romantic destination for your big day.  The AA Five Red Star Old Course Hotel, Golf Resort and Spa offers a truly iconic setting overlooking the world renowned Old Course, Swilcan Bridge and the beautiful West Sands Beach. A legendary background for the start of your greatest adventure of all.
Visit The Old Course Hotel, Gold Resort and Spa's website | t. 01334 474371 | e. events@oldcoursehotel.co.uk
Read reviews for The Old Course Hotel, Golf Resort and Spa
THE VU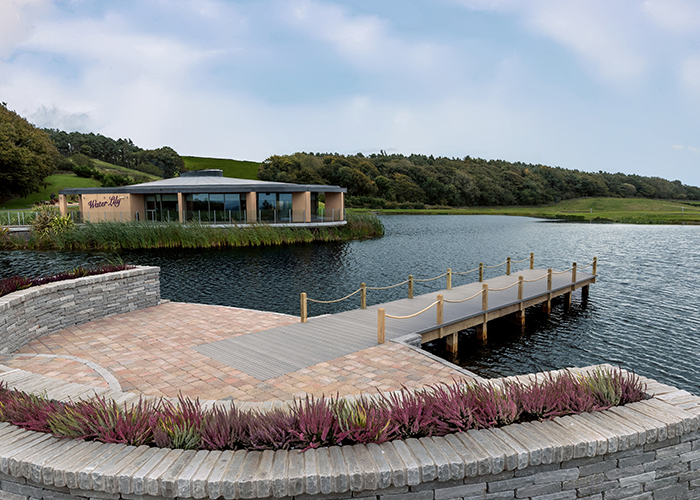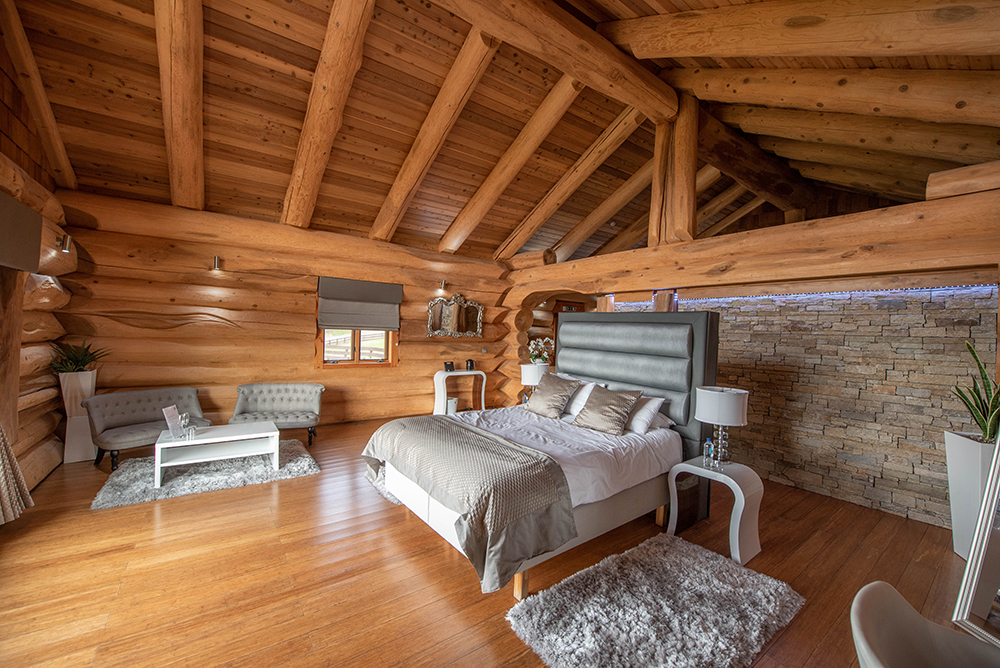 Situated between Edinburgh and Glasgow, The Vu has two stunning venues for your wedding day and is renowned for its incredible location overlooking the Ballencrieff Reservoir.
It's set on the waterfront where you can have your very own island for your ceremony whilst enjoying panoramic views over the Lothians.
And if you're seeking a honeymoon suite with a difference, The Vu also has stylish, rustic Canadian lodges for the perfect way to enjoy your first night as a married couple.
Visit The Vu's website | t. 01506 630808 | e. admin@thevu.co.uk
IS YOUR DREAM WATERSIDE WEDDING VENUE ON OUR LIST?