The Wedding Shop x Rock My Wedding event
It was an evening of gin, sunshine and wedding fun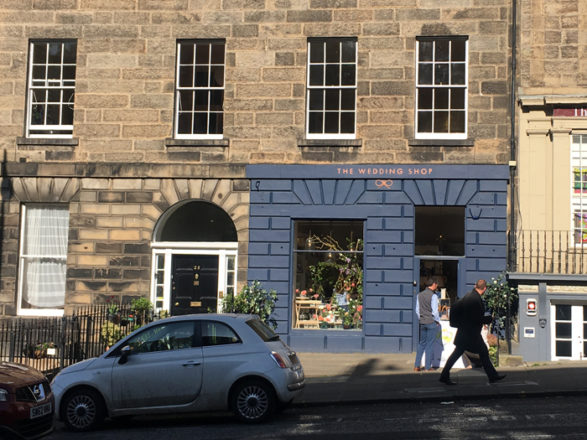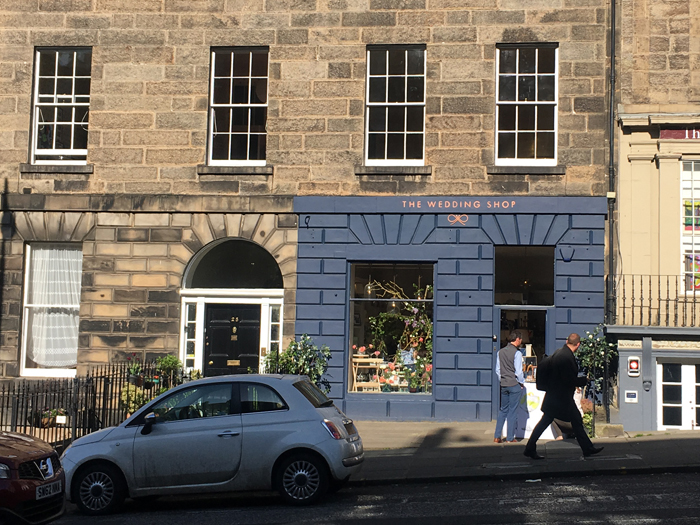 We headed to Edinburgh for a night of gin, sunshine and wedding fun at the The Wedding Shop x Rock My Wedding event.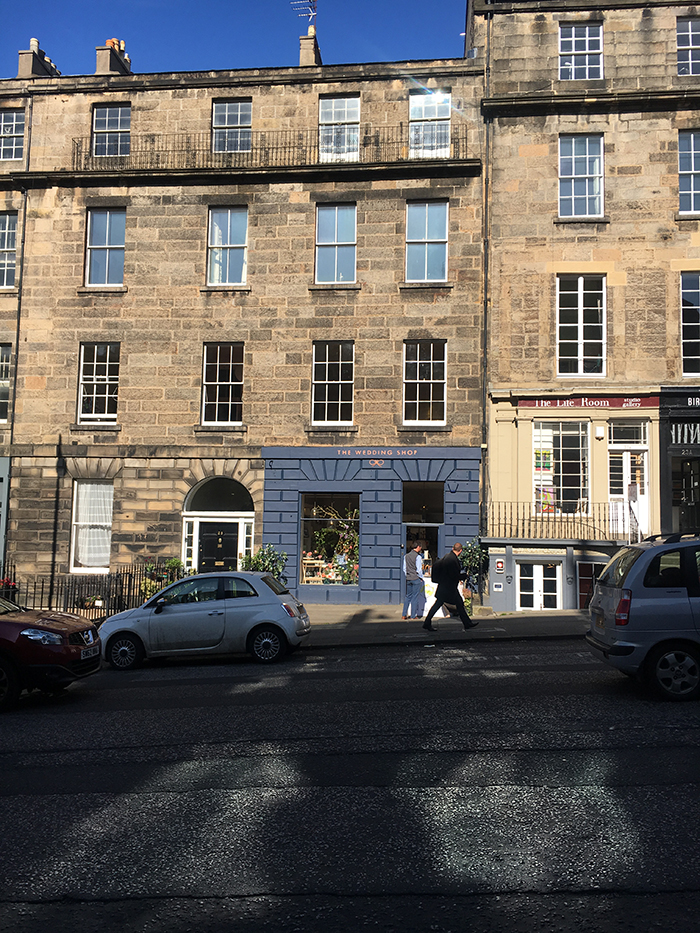 Edinburgh is a beautiful city all the time, of course, but there's something extra special in the sunshine.
We arrive on Dundas Street to The Wedding Shop. Cushidoos have set up their bar outdoors and we're made a refreshing Harris gin with the Cushidoos Scottish botanicals tonic, served with a slice of grapefruit. Not bad for a Thursday night.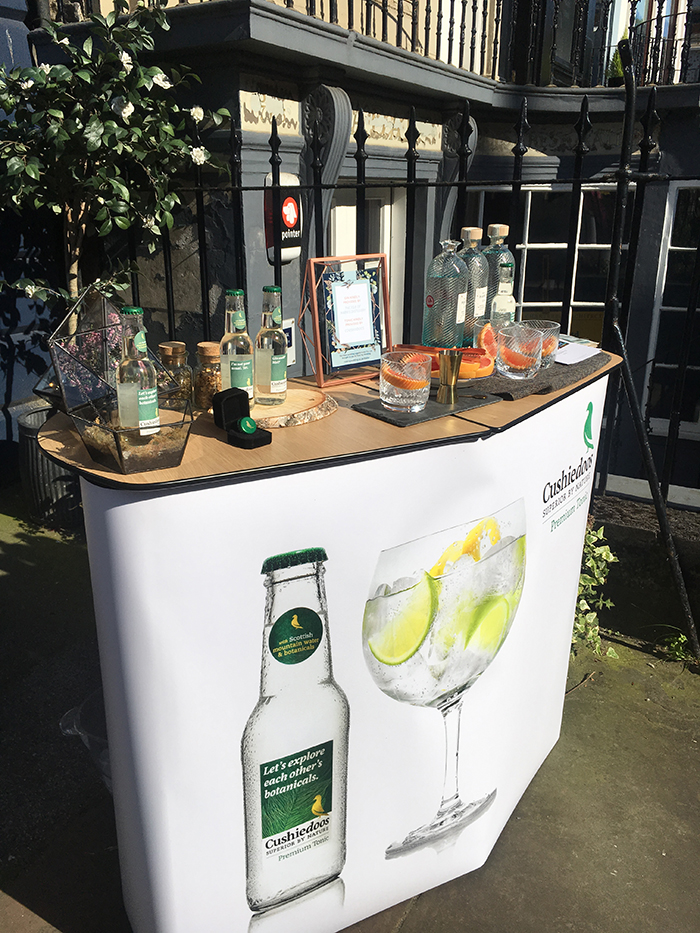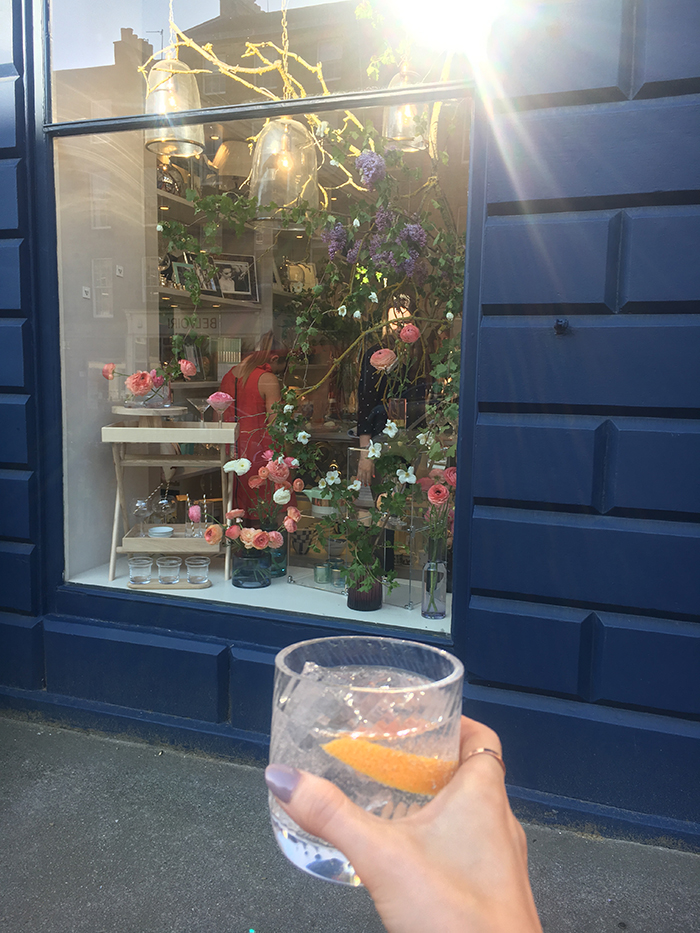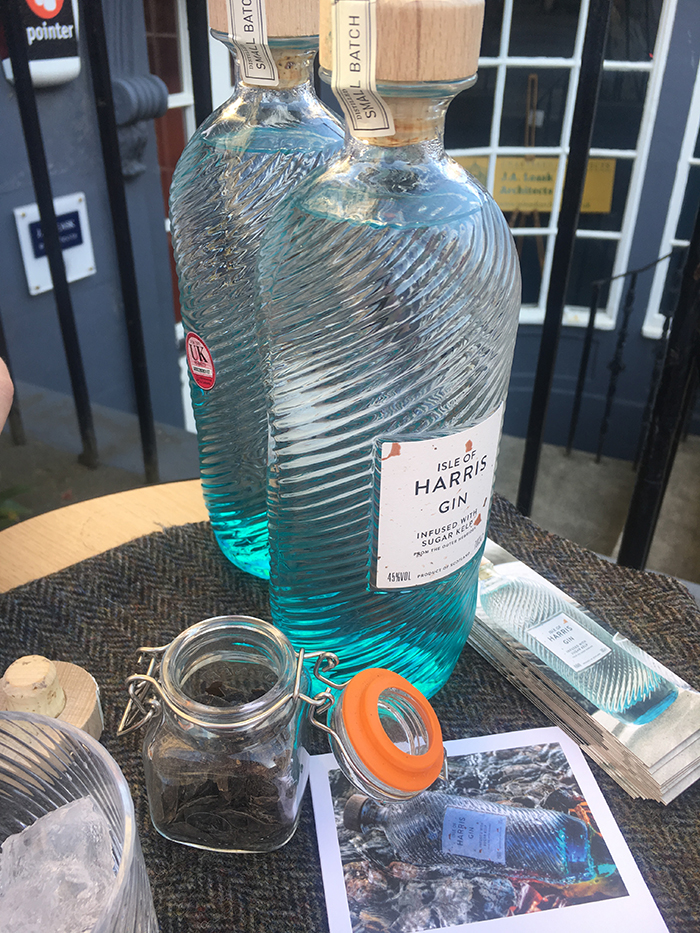 With it's iconic blue brickwork, The Wedding Shop is looking extra pretty with its floral window display by Pyrus Botanicals, who have decorated the entire shop in their exquisite wedding flowers.
The shop itself is a fine-tuned selection of dreamy wedding gifts, all so you can create your perfect wedding gift list.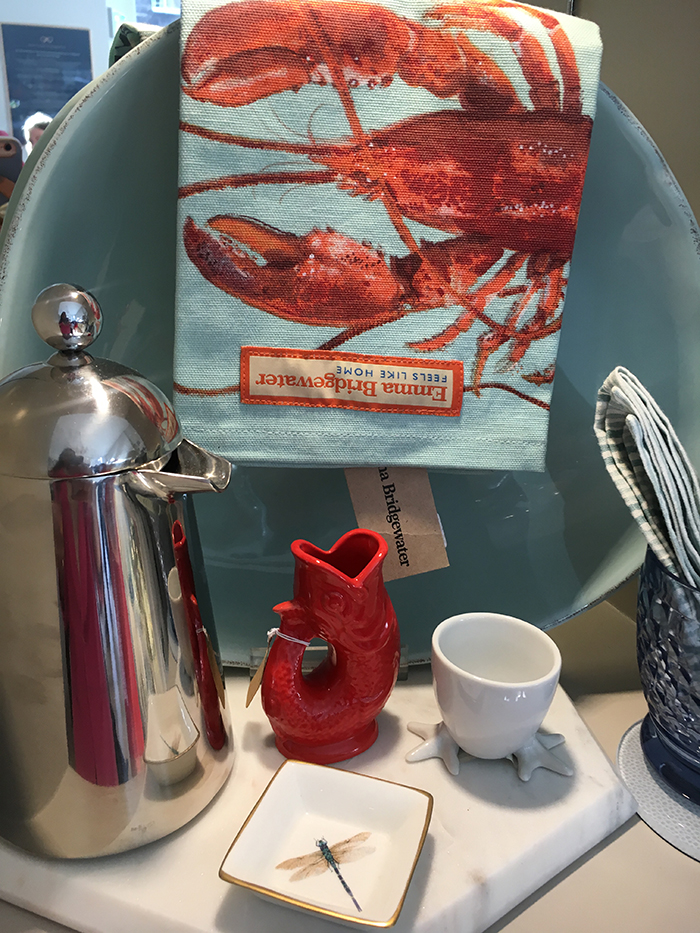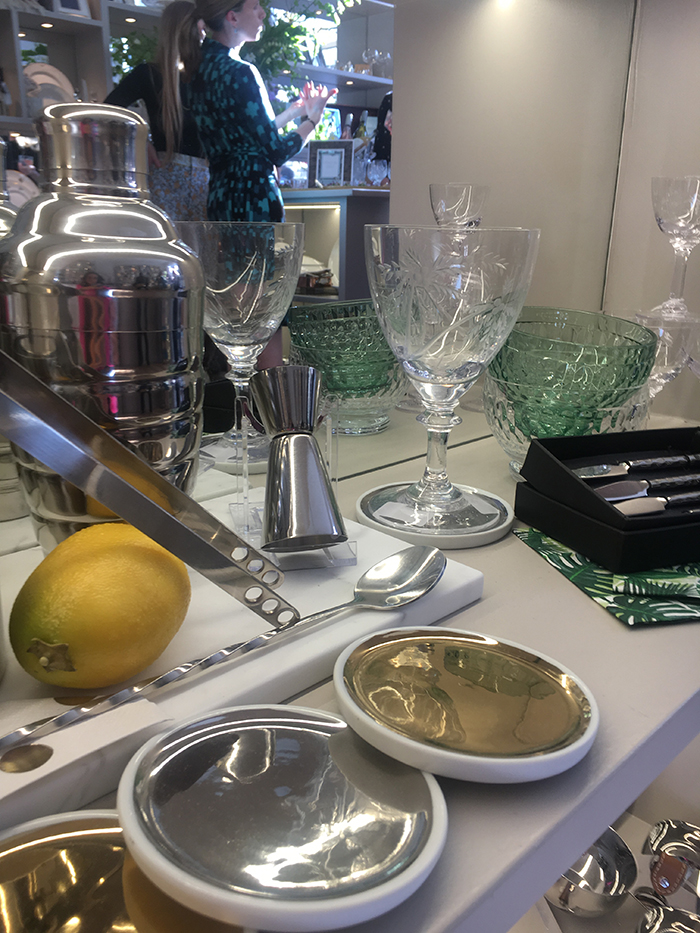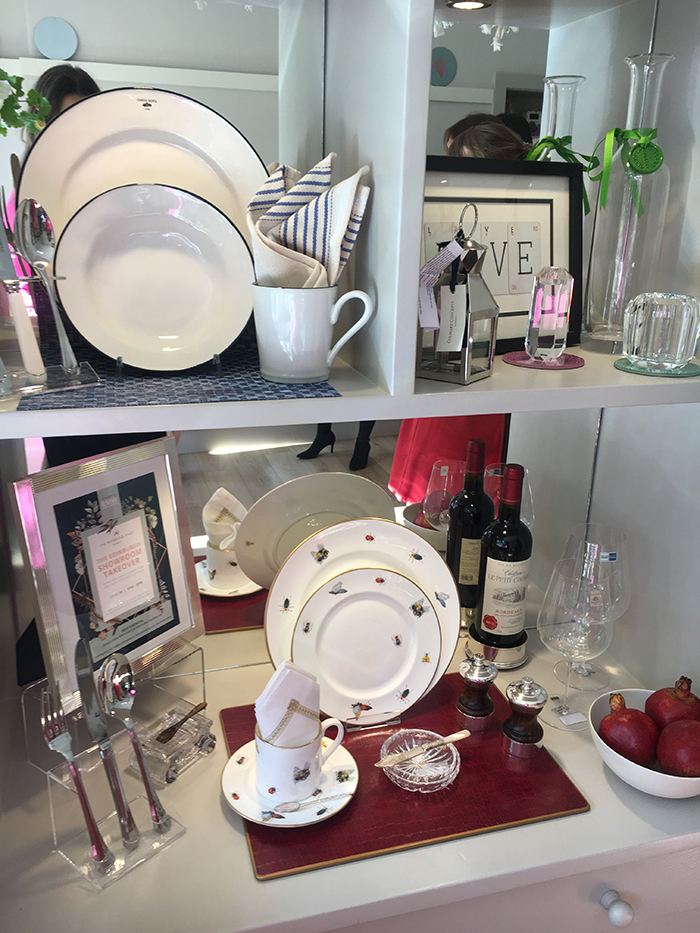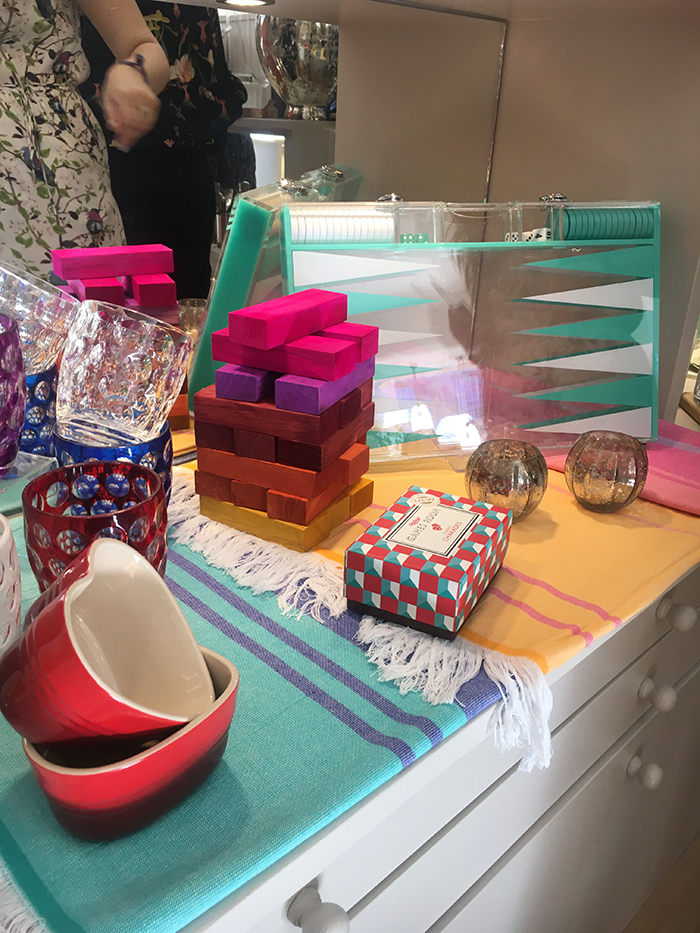 There's something to suit every couple's style too, from vintage cocktail sets, right through to fun and colourful jenga!
The evening is in full swing when we arrive, with the Rock My Wedding team joining with The Wedding Shop to create the ultimate wedding night for brides, grooms and their friends and family.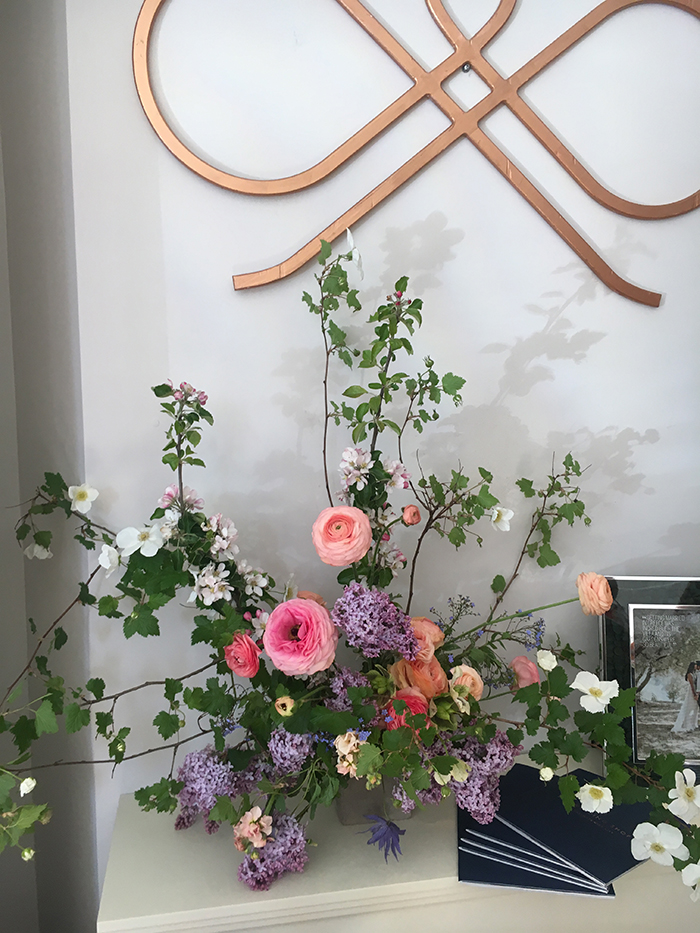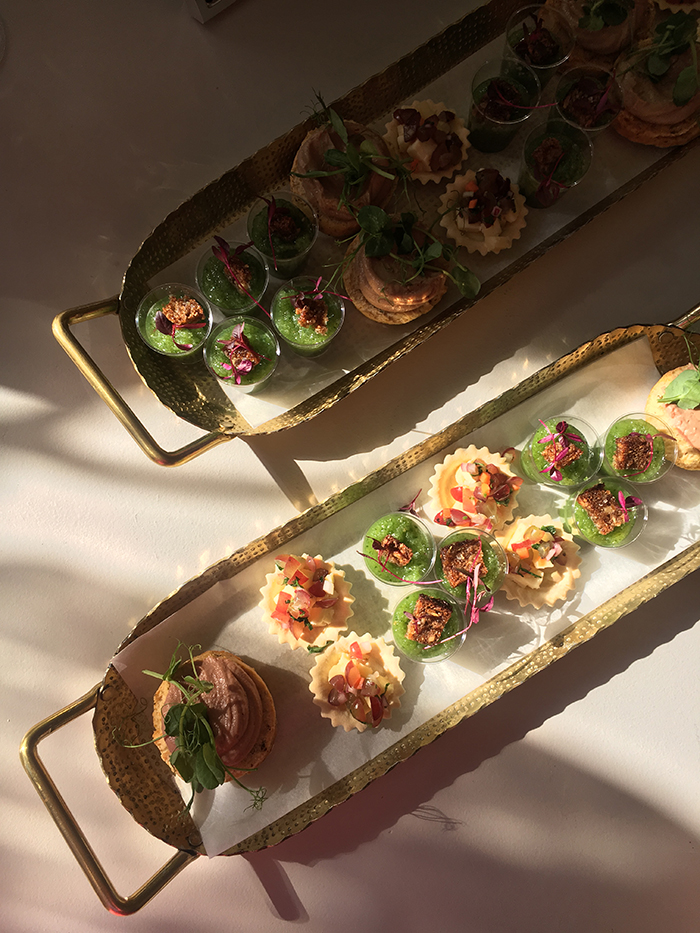 Excited brides and their mums are arriving, looking around the shop for wedding gift inspiration whilst sipping their gins and indulging in the seriously delish canapes from The Pantry.
The event wasn't just about the gift side either as some of Edinburgh's best wedding suppliers joined in the fun.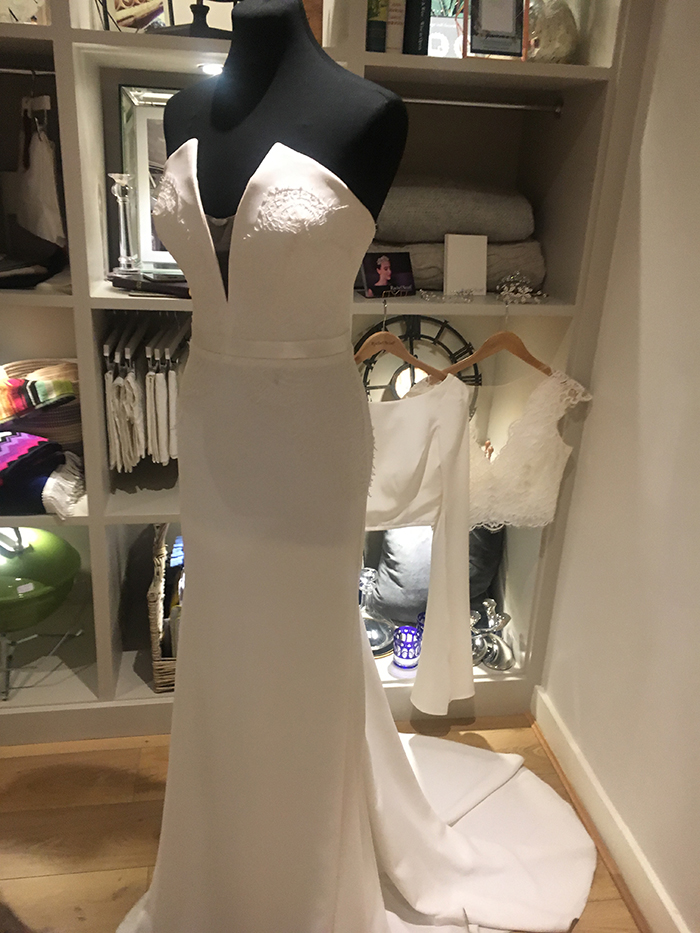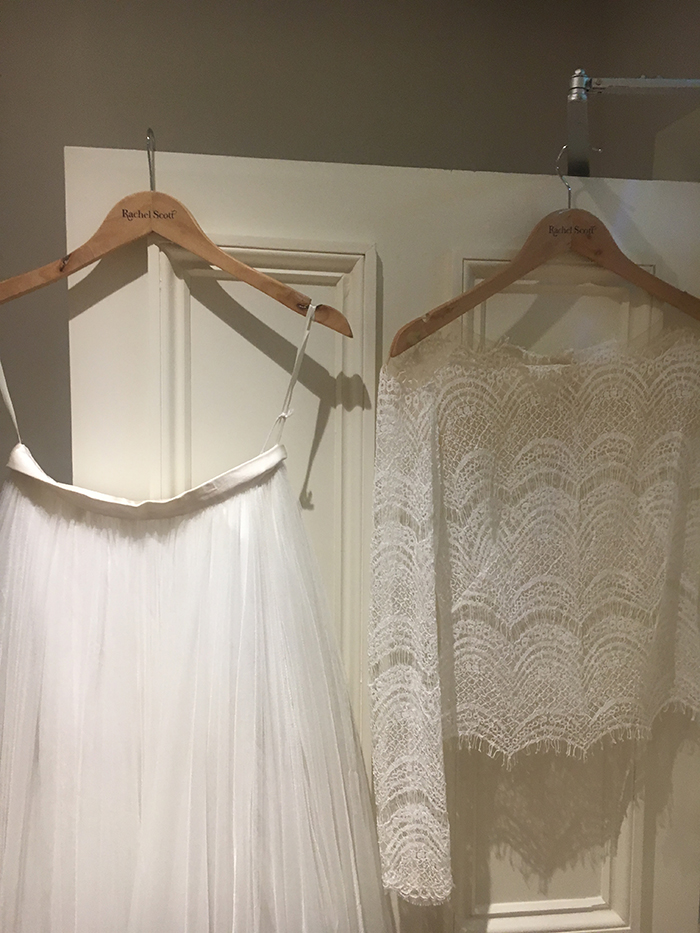 Rachel Scott Bridal Couture showcased her latest collection pieces all whilst we chatted Royal wedding dress predictions and shared some of her most popular types of dresses at the moment.
Liggy's Cake Company was there too and made 3D sugarcraft flower making look easy whilst sharing their wedding cake stories, including their most elaborate wedding cake ever (a massive Forth Road Bridge wedding cake, FYI).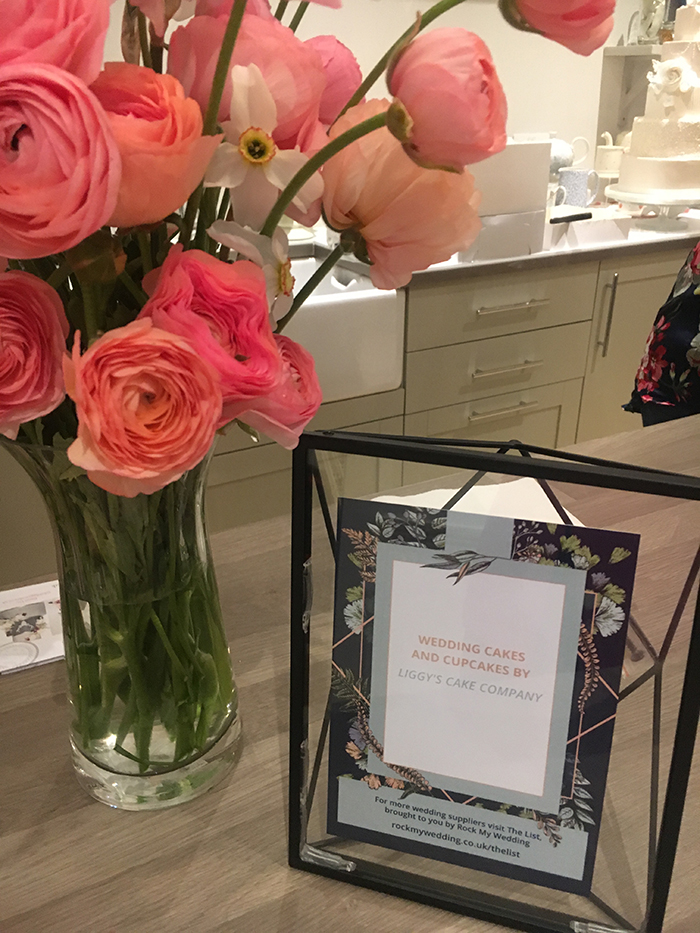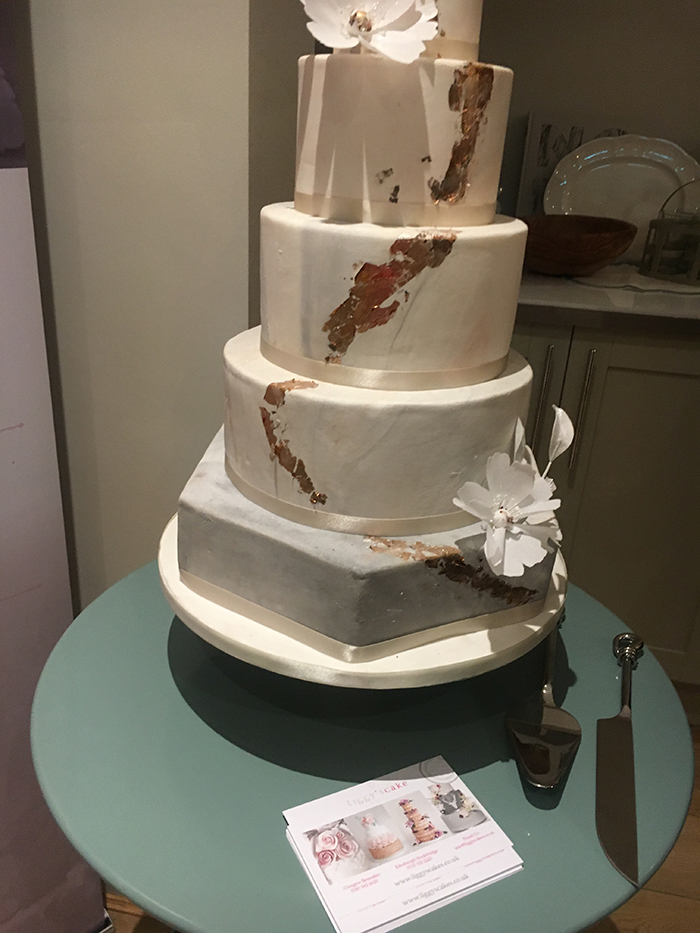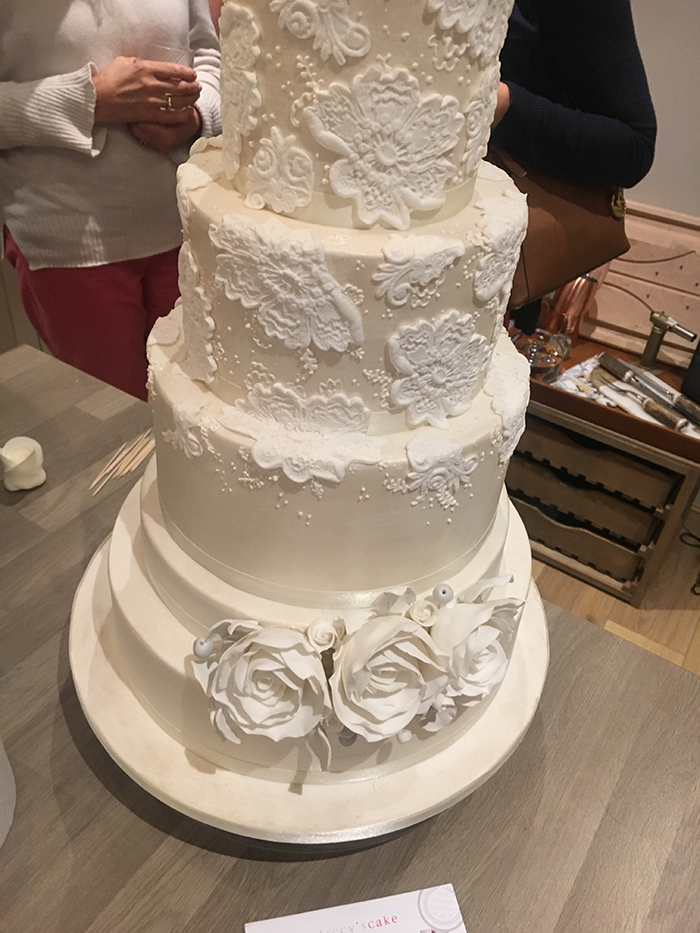 Gilly Nicholson was also on hand with her beautiful bespoke bed linen collections, perfect for the gift of a fabulously chic bedroom.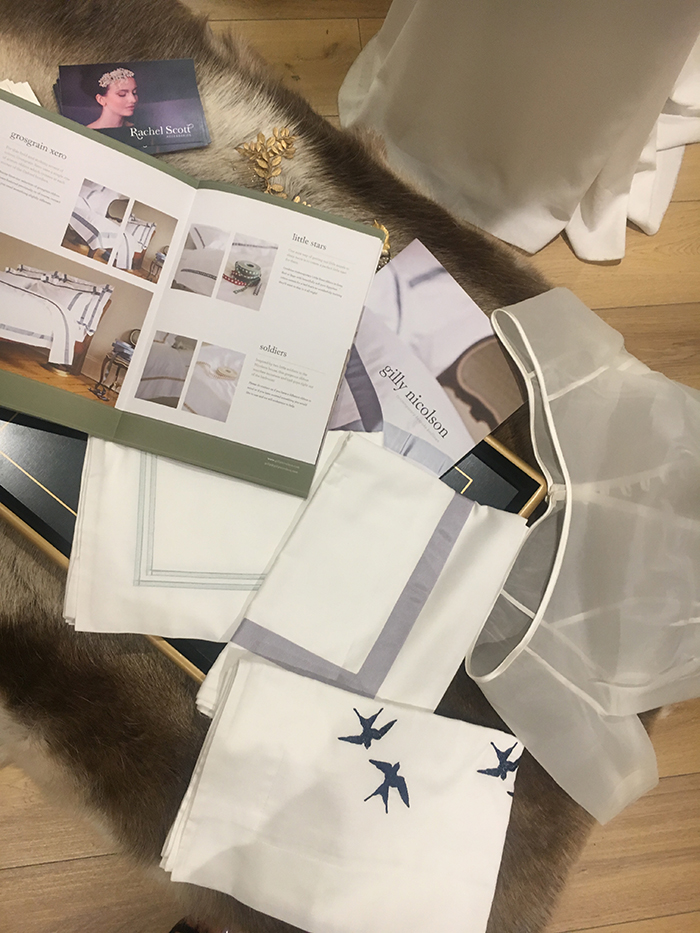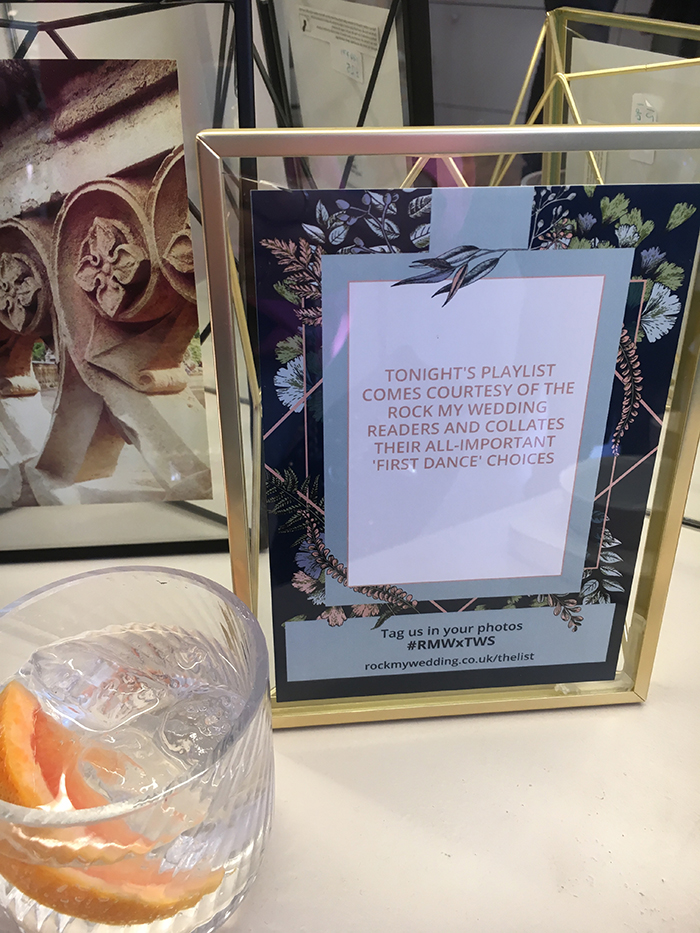 We loved seeing excited couples putting together their ideal wedding gift lists to the soundtrack of some of the most romantic songs, with Rock My Wedding playing a special playlist of songs, all collated from real couples' first danced songs. And yes, there was a lot of Ed Sheeran.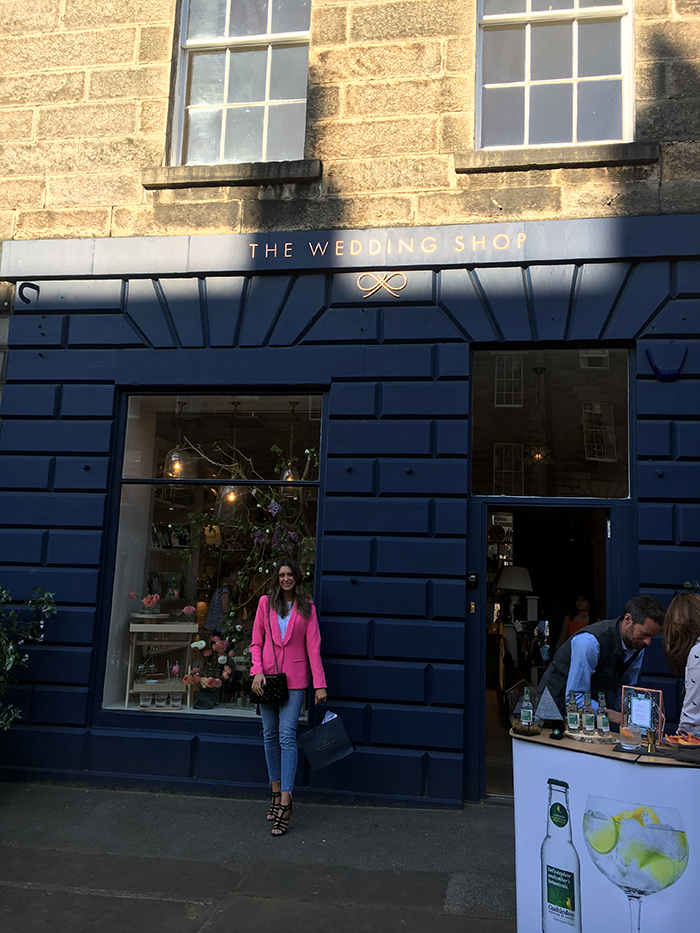 As the night came to an end, we were suitably inspired and have ended up with a rather large wish list for The Wedding Shop. We need that jenga set…
GET IN TOUCH WITH THE WEDDING SHOP
Send an enquiry | w. weddingshop.com | t. 0131 558 7755