SWD Visits… Strathaven Hotel, South Lanarkshire [review]
Following its recent refurb, Rachel Lawler takes a peek at the new look Strathaven Hotel in South Lanarkshire.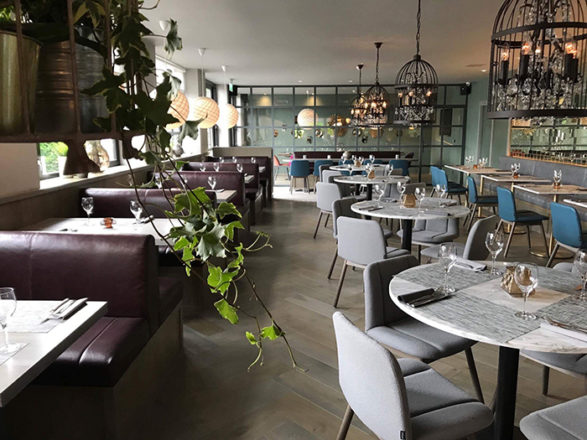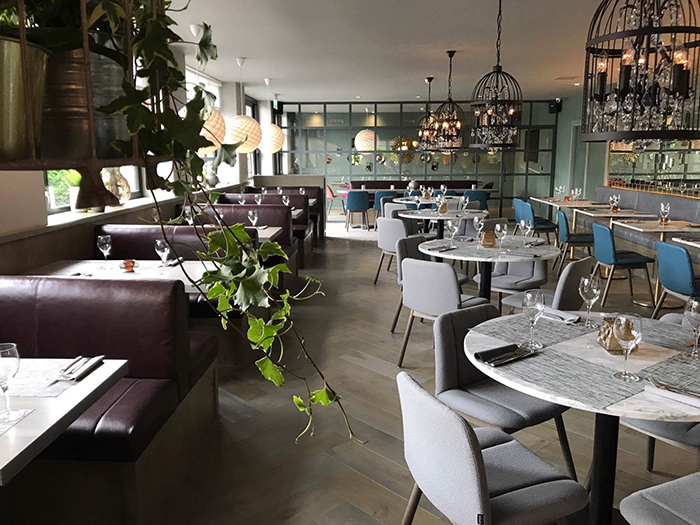 Following its recent refurb, Rachel Lawler takes a peek at the new look Strathaven Hotel in South Lanarkshire.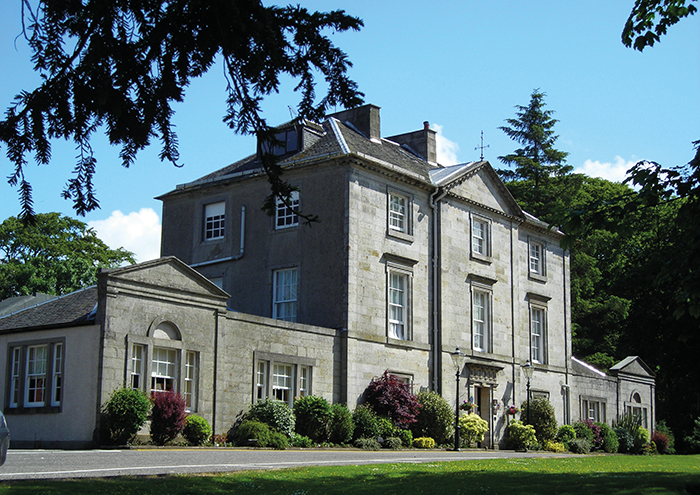 On arrival at this family-run country hotel, located on the edge of the historic market town of Strathaven, there's a buzz of excitement in the air.
The pretty tree-lined lawn is playing host to a garden party, whilst wedding suppliers are quietly coming and going ahead of a wedding fair the next day.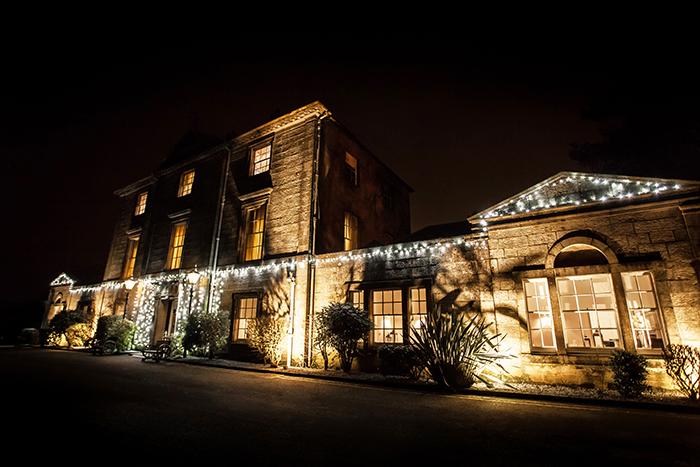 In fact, it would be fair to say that the Strathaven Hotel has garnered a lot of attention recently.
The popular wedding venue has recently completed a £1m makeover (carried out by the same people who launched Glasgow's uber-gorgeous Blythswood Square Hotel, FYI), so the hotel – which dates back to the 18th century and has loads of beautiful Georgian features – has a stylish new look.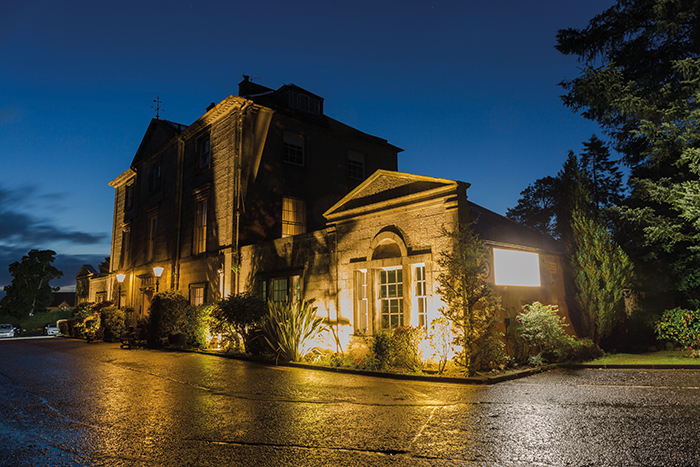 Every inch looks amazing, from the cosy reception to the gorgeous bar and restaurant.
As we're greeted and shown up the impressive spiral staircase to our four-poster bedroom, it's clear how passionate and knowledgeable the staff are.
Believe me when I say it is one of the warmest welcomes I've ever had; a great indication as to how well your wedding day would be looked after.
PRE-WEDDING GOALS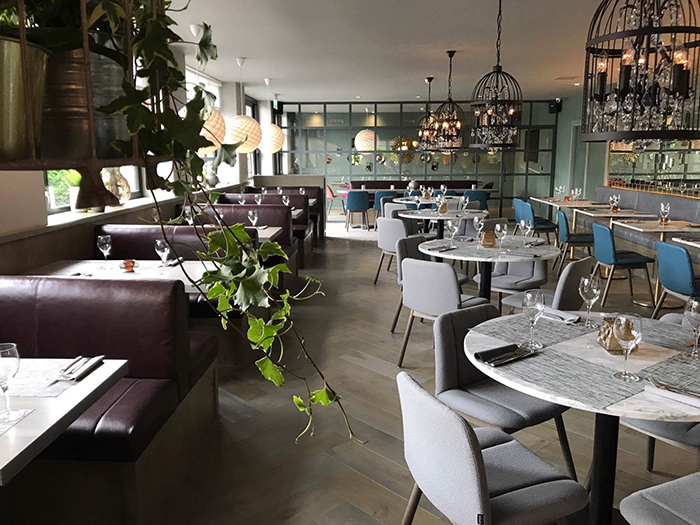 As we head to the stylish bar for afternoon tea, I can't help but think what a sophisticated setting this would be for a gathering with close friends the night before the wedding; there's a chic glass-panelled private dining room just off the restaurant where you could have a relaxing dinner and pre-wedding fizz. It even has its own outdoor terrace!
THE SUITE LIFE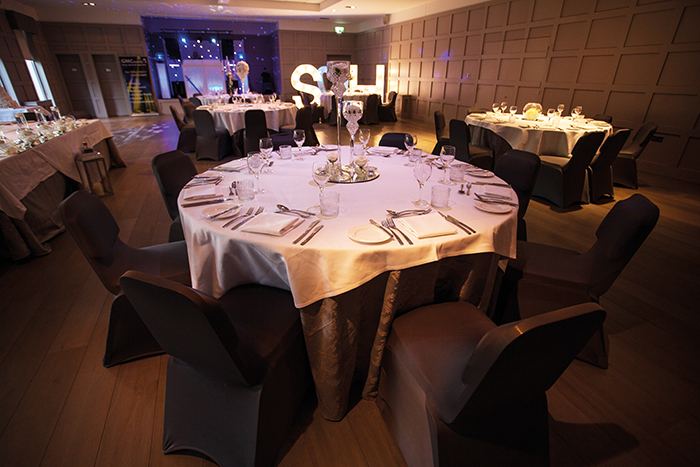 The brand new Strathaven Suite really is a sight to behold, with its twinkling lights ceiling, grey panelled walls and spacious dancefloor.
Stepping into the suite when it was set up for the wedding fair, I could see why the venue is so popular with brides and grooms.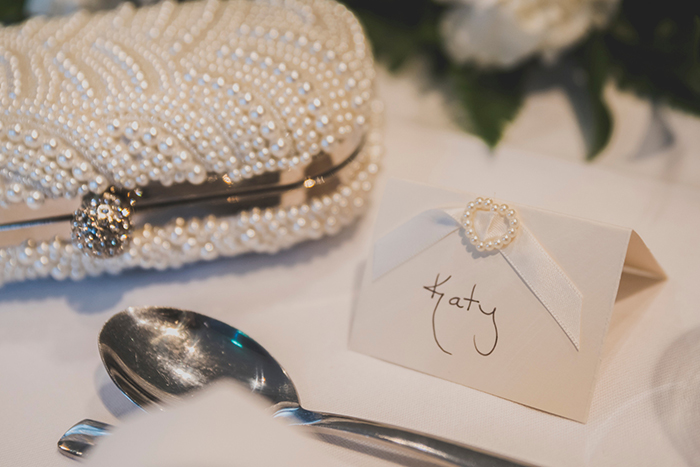 There's also a rather sleek private bar just off the function suite, which is exclusively just for you and your guests on your big day. It's all these extra details that really make it a venue to remember.
DID YOU KNOW… The hotel has 22 en-suite bedrooms, and reduced accommodation rates are available for up to 10 rooms if you're getting married here.