SWD visits: Old Course Hotel, Golf Resort & Spa [Review]
A real centrepiece for the quaint coastal town of St Andrews, this five-star hotel offers comfortable luxury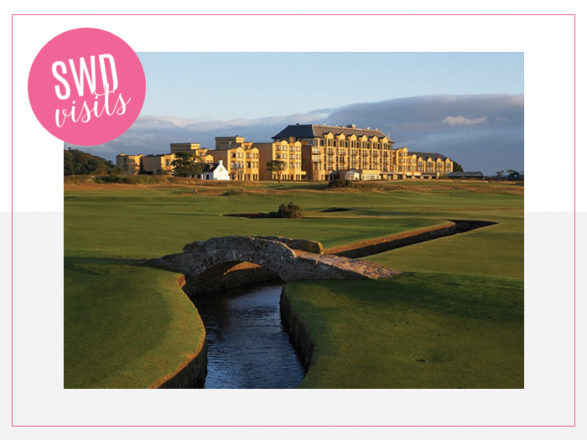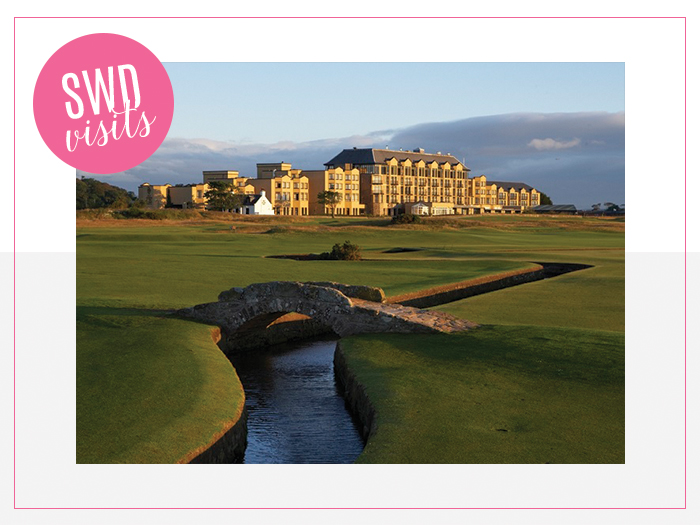 Old Course Hotel, Golf Resort & Spa
St Andrews | from £195 per room, per night
[Steph stayed in an Old Course Room costing from £245 per night]
A real centrepiece for the quaint coastal town of St Andrews, this five-star hotel offers comfortable luxury
Reviewed by Steph Telfer [November 2015]
The last memories I have when arriving in St Andrews for my visit is how awesome Janetta's Gelateria is. Other than that, the wee town remains a bit of a mystery to me but I've heard from lots of people about how lovely and quintessentially Scottish it feels there; some of my own family even holiday there in the summer months, opting for the chilly waters of St Andrews beach rather than the beating sun of the Med.
The Old Course Hotel is an imposing building; it makes sure it cannot be missed, with the world-renowned St Andrews Links course taking pride of place in front of it. There are a few people out teeing off as we arrive. Be warned, you have to be quiet when golfers are at work (and if you aren't, be prepared for a telling off!)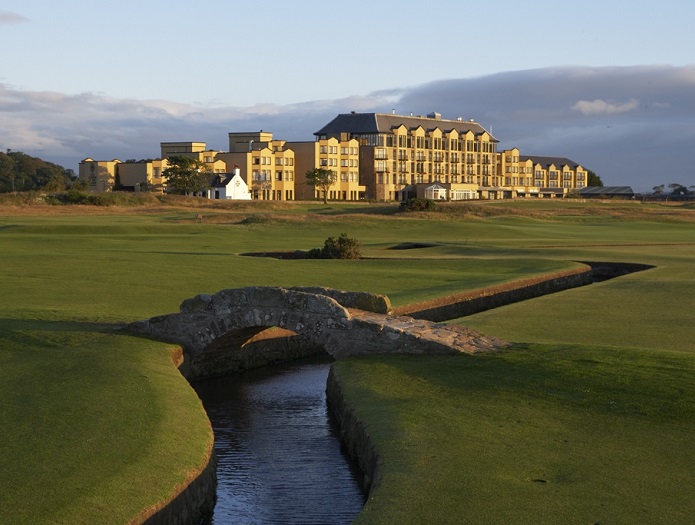 We arrive, I'm told, the day after the hotel has started preparation for Christmas. A beautiful festive floral display welcomes us into the lobby as we marvel at the huge, traditionally decorated Christmas tree that's standing as proudly as the kilted gent who takes our bags and shows us to the check-in desk. One thing that's obvious from the get-go is that the staff and service is five-star too (I'd even give them an extra star, if I could!). Warm, friendly and welcoming, I can't help but think that if I was a tourist to Scotland, I'd feel right at home.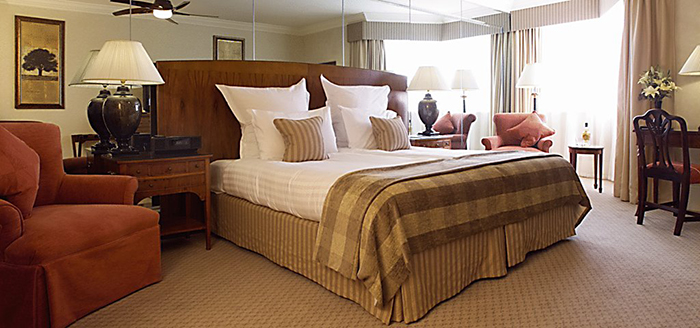 Our room is very spacious and well-appointed, with traditional décor and a well-stocked mini-bar. Our view is that of the Links course and beyond, which is especially beautiful as the sun rises and golfers are starting their early morning trek to the clubhouse.
We spend a relaxing couple of hours in the Kohler Waters Spa thermal suite, with 20 meter swimming pool and roof-top Jacuzzi which unfortunately, neither of us was brave enough to try, before getting ready for dinner at the Sands Grill, one of the hotel's two in-house dining options.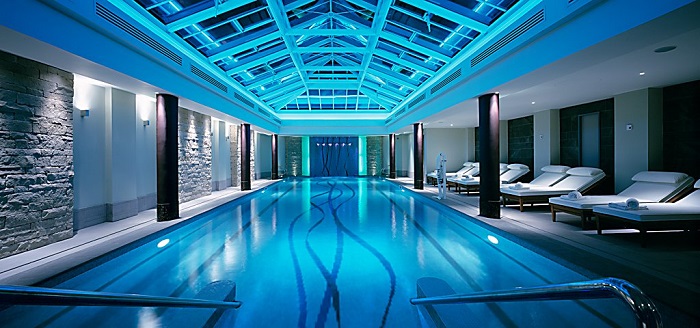 The atmosphere is relaxed and informal as we look over the abundant menus. I opt for Cullen skink, one of my favourites and a big hit with the tourists that flock to the hotel, I'm told. We go for steaks for main and I feel like I've sampled the best of this eatery that specialises in seafood and steak.
After a delicious breakfast and before we reluctantly leave, I have the chance to see the wedding areas. There's lots of choice, from the glass conservatory with views of the brook outside to a grand ballroom; six areas in total that you can choose from for your ceremony and reception. Not only that, but the wedding team at the hotel are very much involved in the planning with you right from choosing the canapés to guest accommodation.
There's one thing that I know for sure as we wave goodbye to the Old Course; should you decide to have your wedding here you can be assured that you're well looked after from start to finish. This truly is one of Scotland's best five-star experiences.
NEED TO KNOW
Min/max guests: No minimum, but maximum of 250
In-house catering: Chef Jack Morrow will cater to all requirements
Spa: Yes
Guest accommodation: Yes, a group discount is offered
Parking facilities: Yes, complimentary for guests
Wedding packages start from: £4,955
Connect with The Old Course Hotel¦
t. 01334 4743171
e. events@oldcoursehotel.co.uk