SWD visits… Myres Castle, Fife
Features writer Katie Bletcher falls in love with this fairytale venue all over again.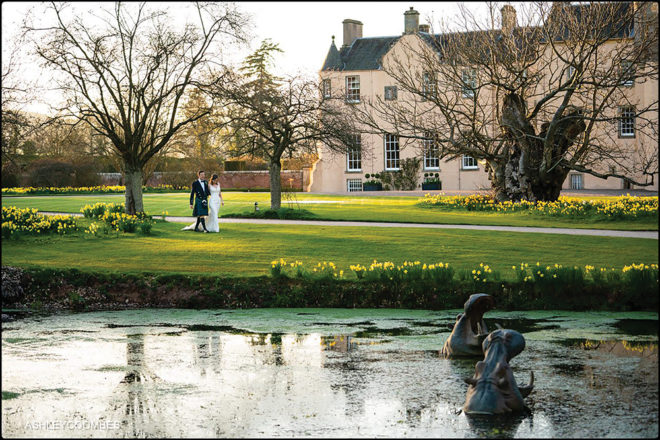 IMAGE | Ashley Coombes
I first visited Myres Castle in the autumn of 2014, not long after owners Amanda and Henry had taken it over, and back then I was blown away by the charm of the place.
Approaching the castle in the spring this time, though, is a truly breathtaking experience.
From the moment I drive under the cherry blossom and see the carpet of bluebells I can just feel this venue starting to work its magic on me.
Before I even ring the doorbell I spy the majestic copper beech, under which many couples choose to say their vows.
The castle itself – which won 2018 Best UK Wedding Venue with the Hudson UK Heritage Awards for stately homes – is of course magnificent, with its stunning reception rooms and beautiful bedrooms, but it's outside that your wedding planning dreams can really take shape.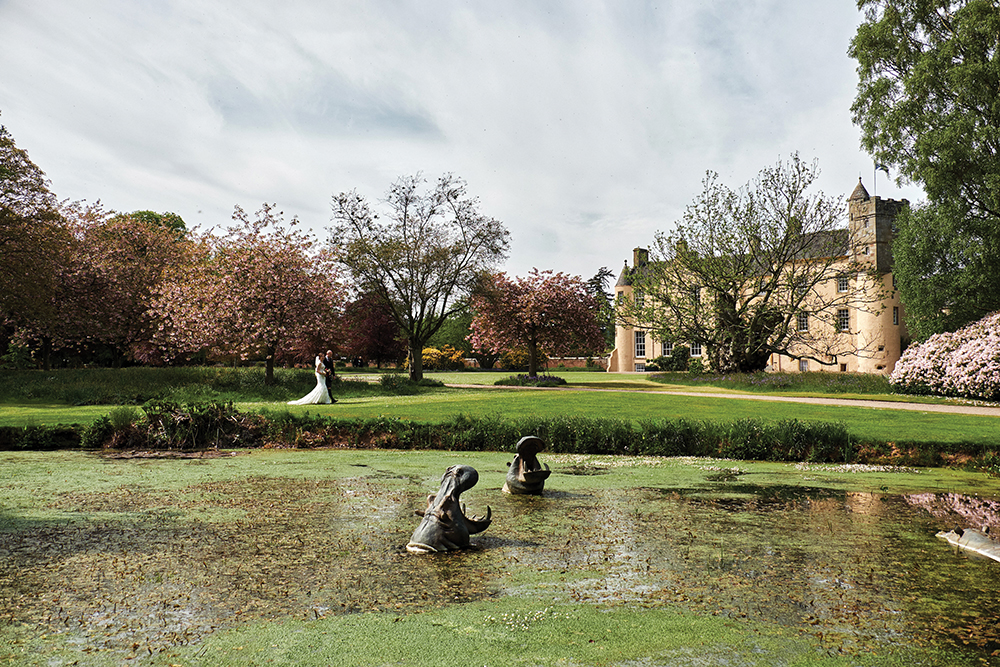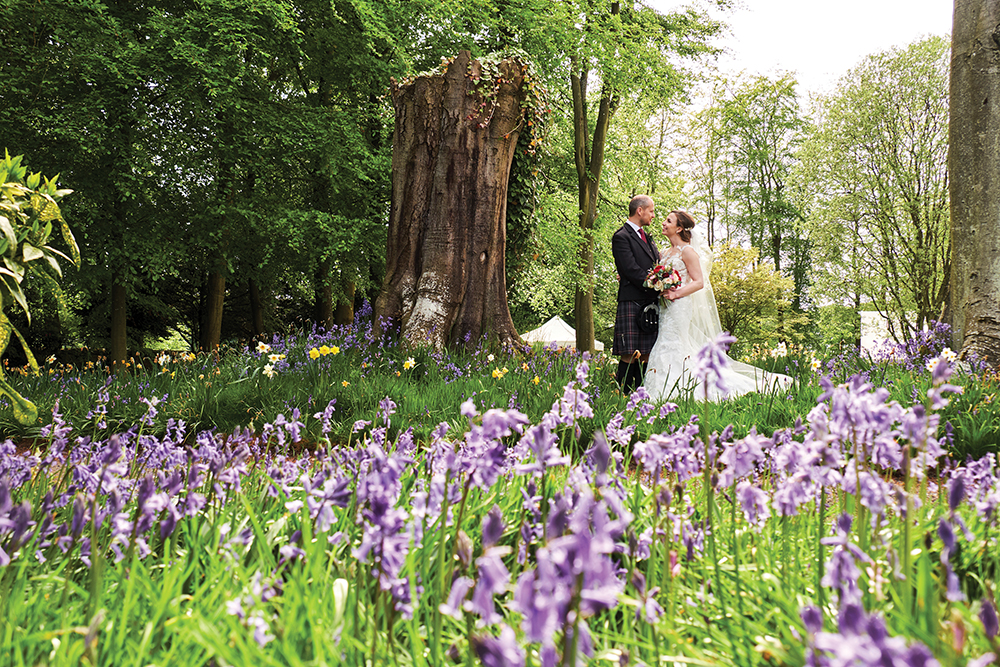 If you don't fancy getting married under the beech you could choose from the rose garden, the hidden lawn or inside the apple store with its pretty stained glass window (capacity 150).
Host your drinks reception in the immaculately kept gardens or let your guests loose on the labyrinth before heading to the specially-built barnquee, which has space for 170 guests for your wedding breakfast, speeches and dancing.
Then at night the gardens take on a whole new charm, lit up by countless lanterns.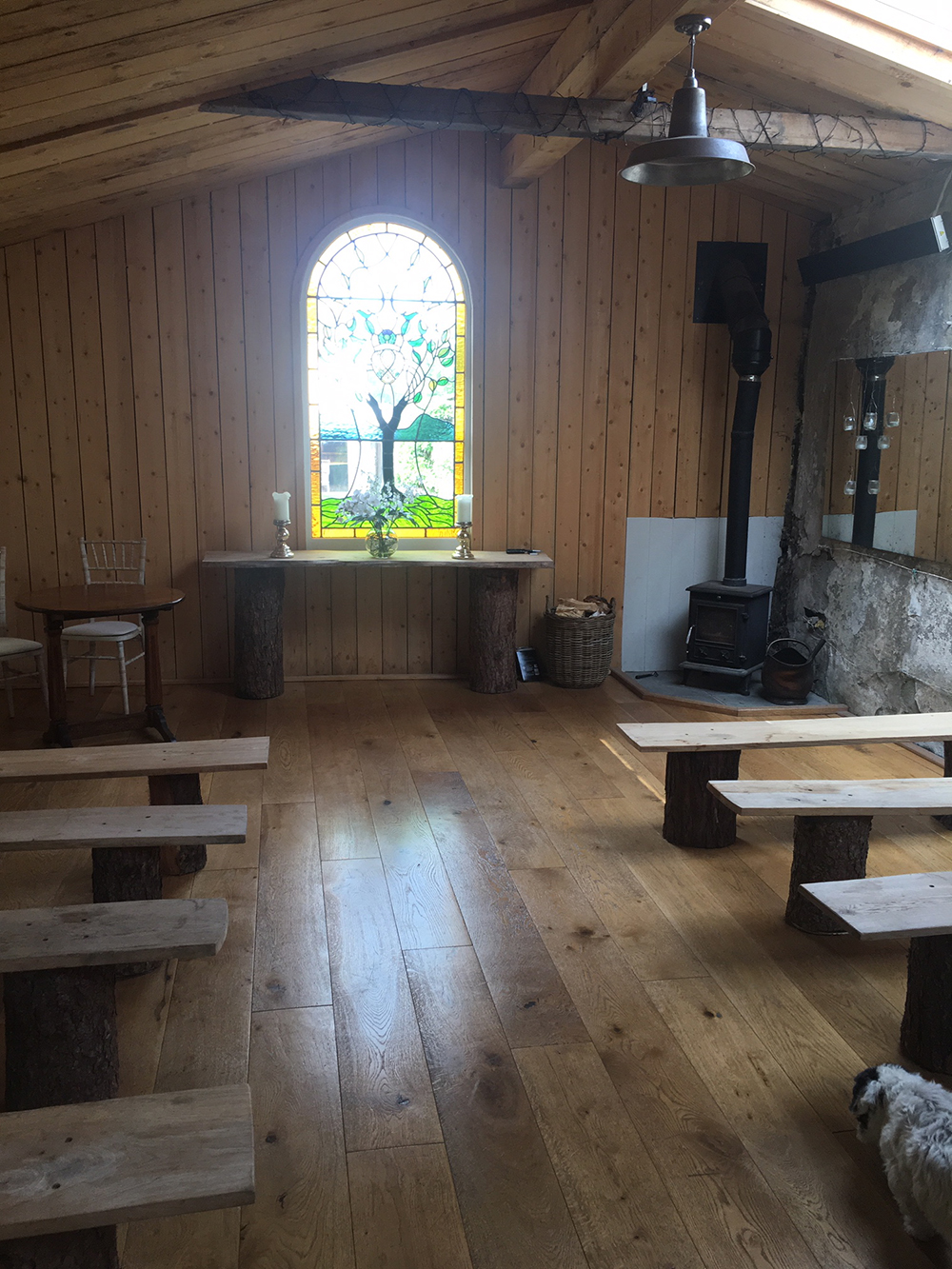 IMAGE | Apple store interior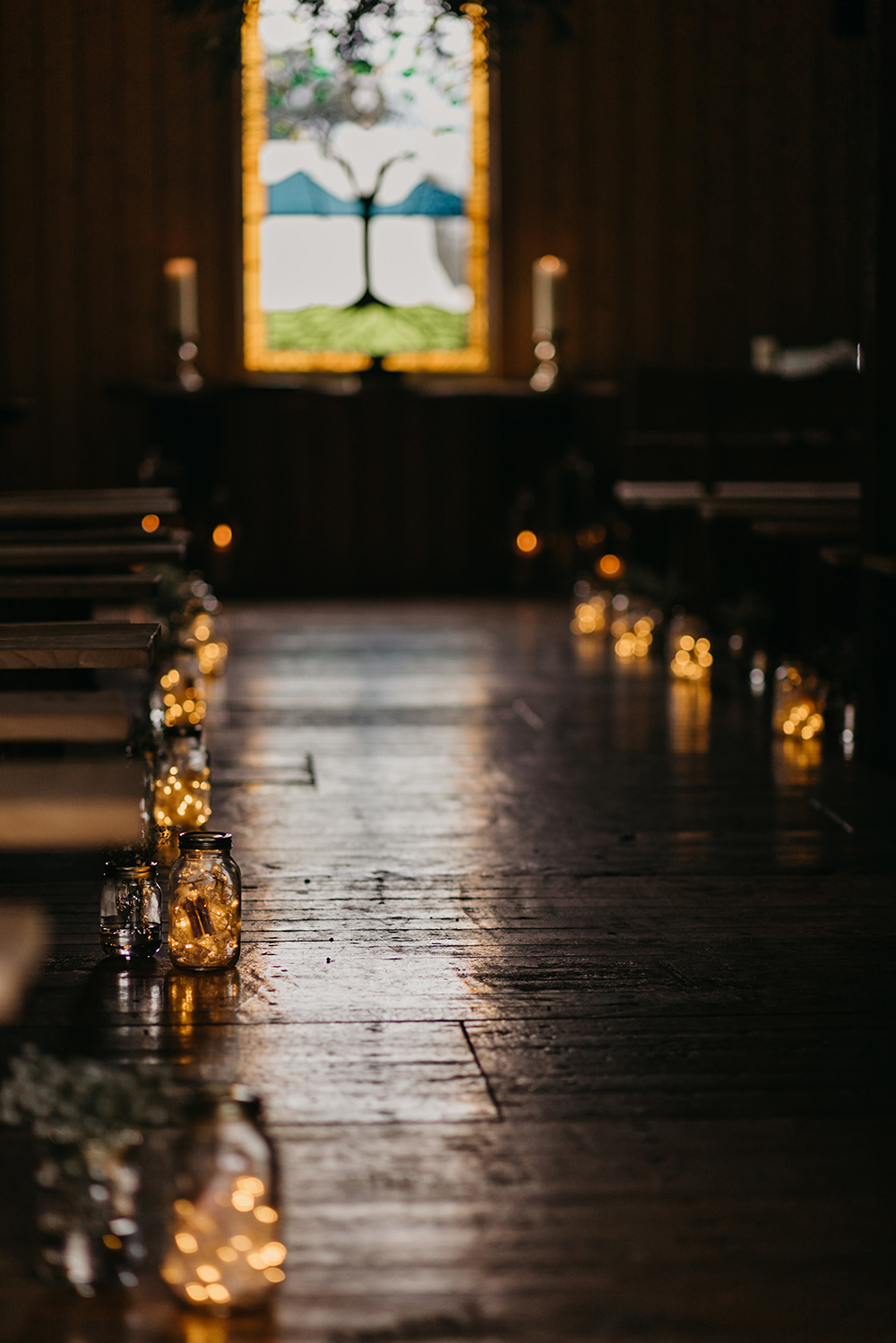 IMAGE | Emma Lawson Photography
HOUSE PARTY…
Myres Castle is sold as a real house party experience and from the moment the bridal party arrives at 4pm on the Friday, you have the run of the whole castle.
Guests are shown to their uniquely decorated rooms (the castle sleeps 20 with a further four in the lodge), before settling down to dinner.
Then the next morning the castle's a hive of activity with hair and make-up and a light lunch served in the Victorian kitchen before the ceremony.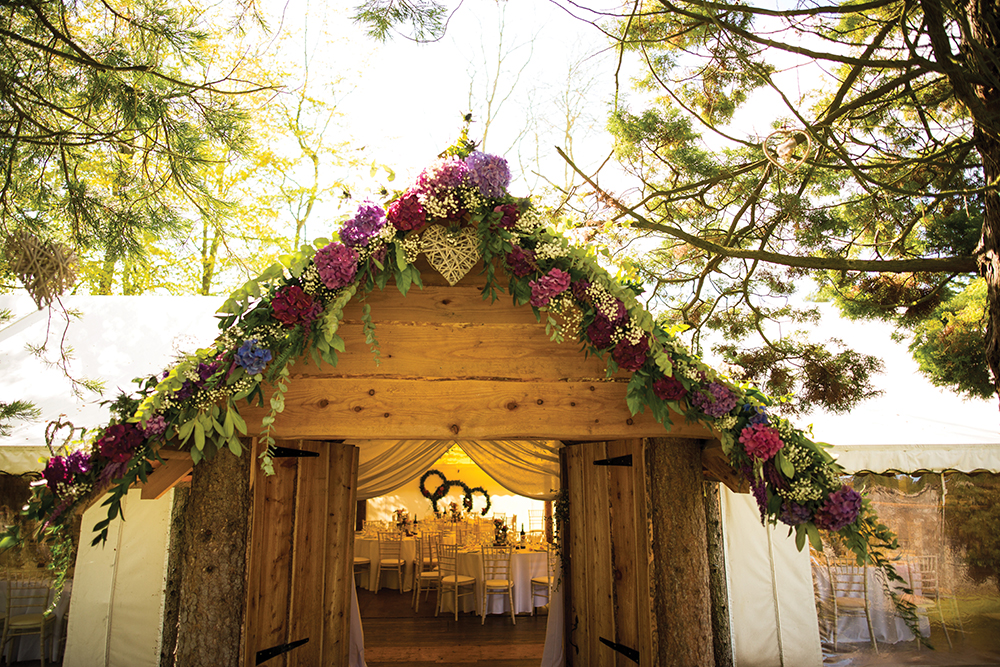 IMAGE | Karolina Kotkiewicz Photography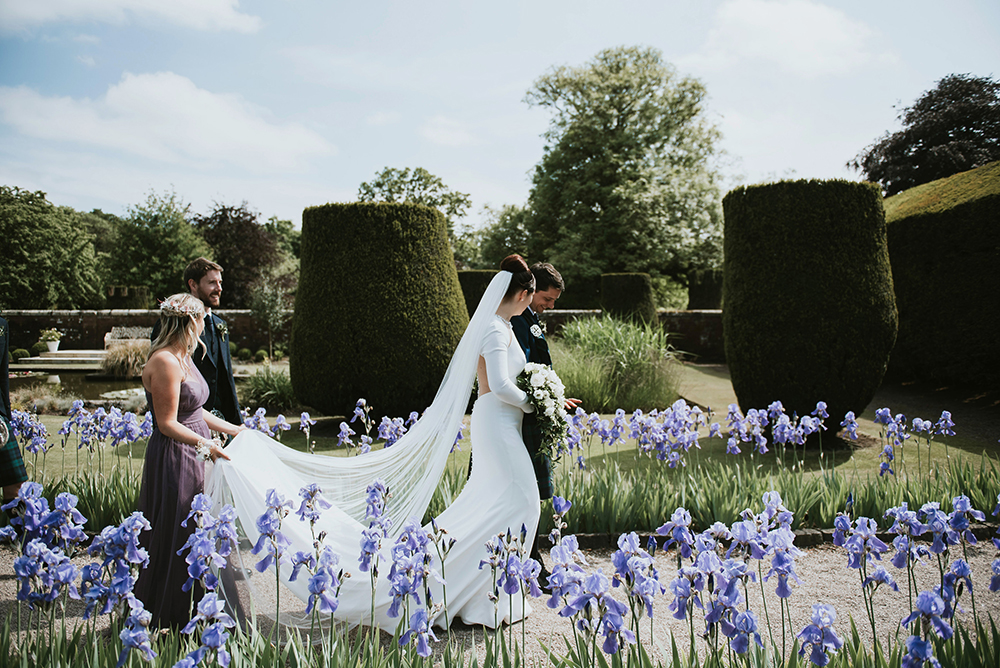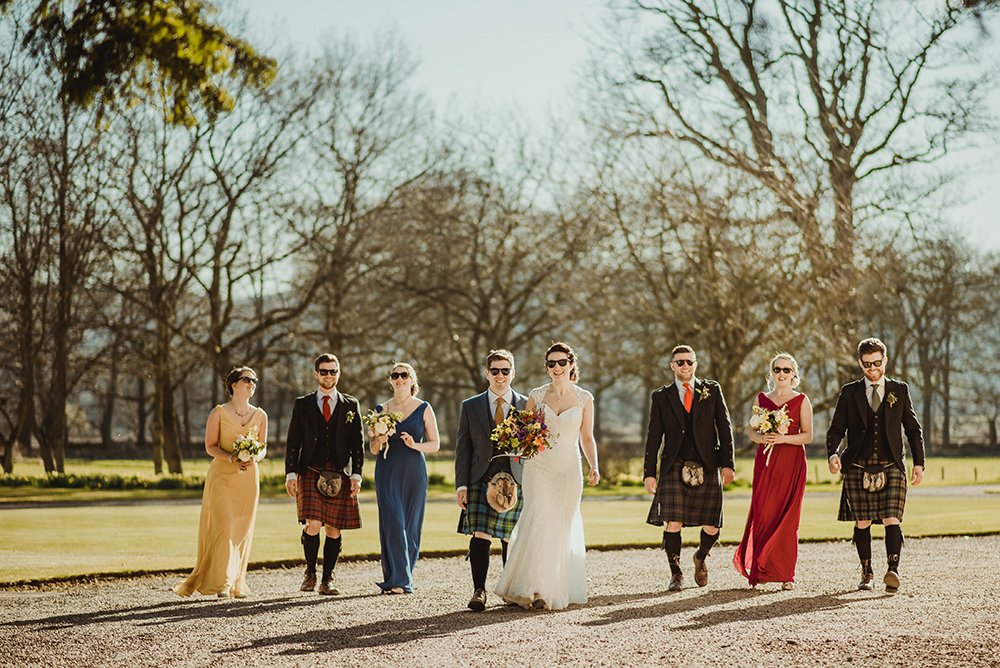 IMAGE | Marc Millar Photography
ALL TOGETHER NOW…
While couples can tie the knot anywhere in the beautiful grounds, the main evening activities focus around the barnquee and apple store, built around a lush lawn which has the feeling of a village square.
Teas, coffees and cake are often served in the apple store and two firepits are lit outside, but the see-through sides of the barnquee (which also roll up) stop the party ever feeling separate with everyone able to see the dancing and join in the fun.
The pizza oven by the barnquee has also been a very popular addition, providing a great talking point for your evening fare.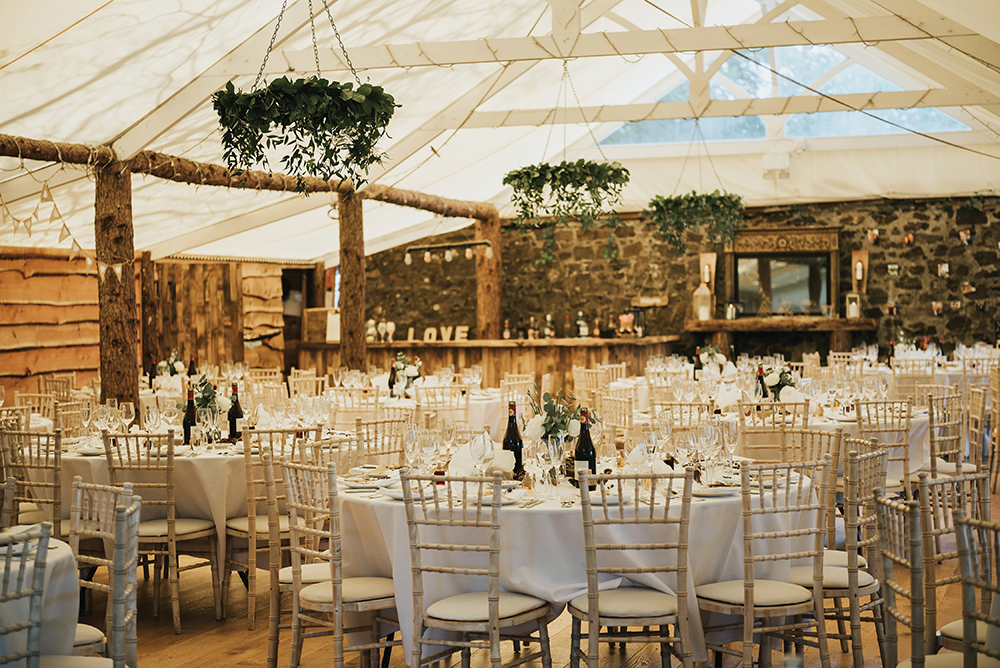 IMAGE | Barnquee interior
DID YOU KNOW?
The beautiful Spanish Chestnut tree on the front lawn is believed to have been planted by Mary Queen of Scots!
ARE YOU LOOKING FOR YOUR DREAM WEDDING VENUE?