SWD visits Drimsynie Estate, Loch Goil
Scotland's newest lochside venue is perfect for a chilled out, picturesque wedding!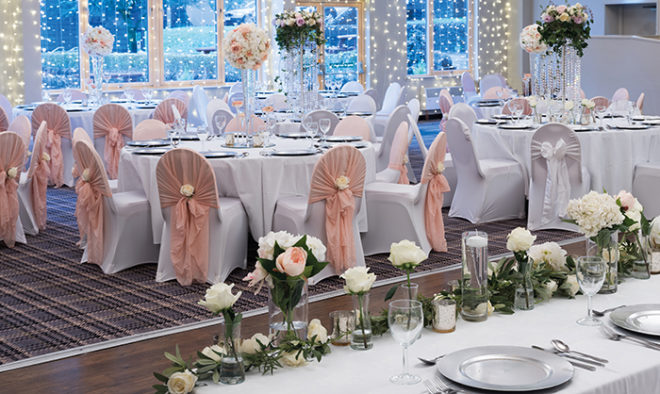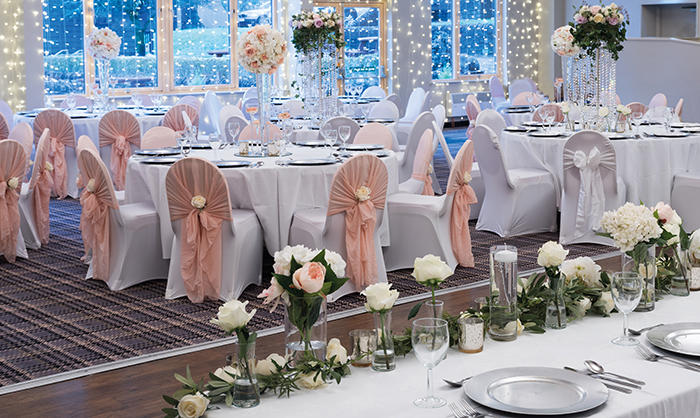 We enjoyed an idyllic weekend at Scotland's newest lochside wedding venue Drimsynie Estate, Loch Goil! Here's what we thought…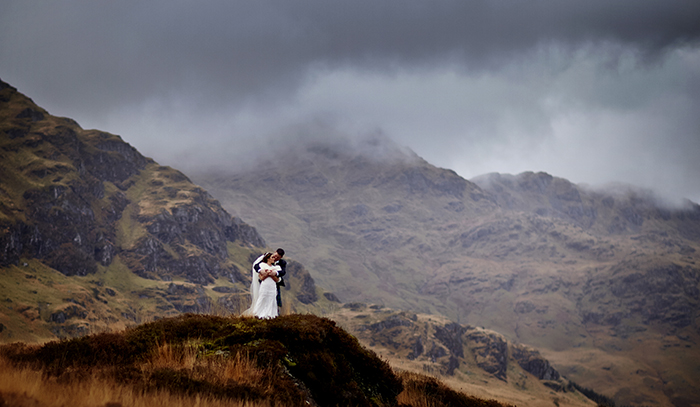 IMAGE | Story of Love
The sun is stuck firmly behind low cloud when we first drive around the lochs to Drimsynie Estate, but even in the drizzly rain the scenery looks spectacular.
It's one of the rare and special things about Scotland that makes it such an amazing destination for weddings – it looks good in any weather.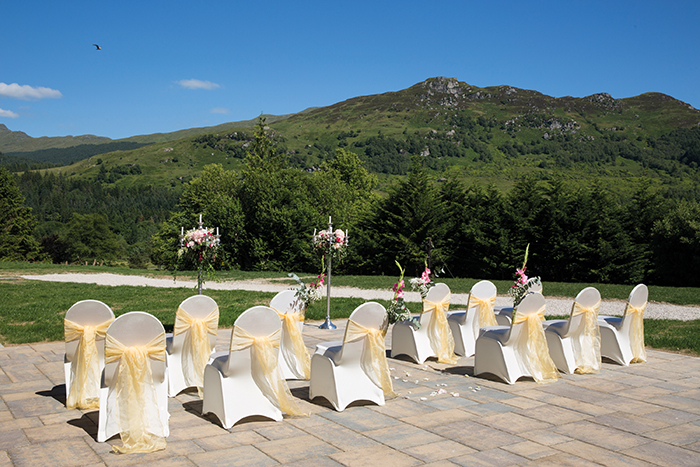 By the time we've checked into the brand new hotel (the doors opened in June 2018) the clouds have cleared and we get to explore the venue's beautiful grounds in the blaring sun.
As well as the newly built hotel which boasts stylish and airy bedrooms, there are lots of picturesque lodges or caravans you can stay in.
The highlight is the honeymoon lodge, which comes with its own secluded hot tub.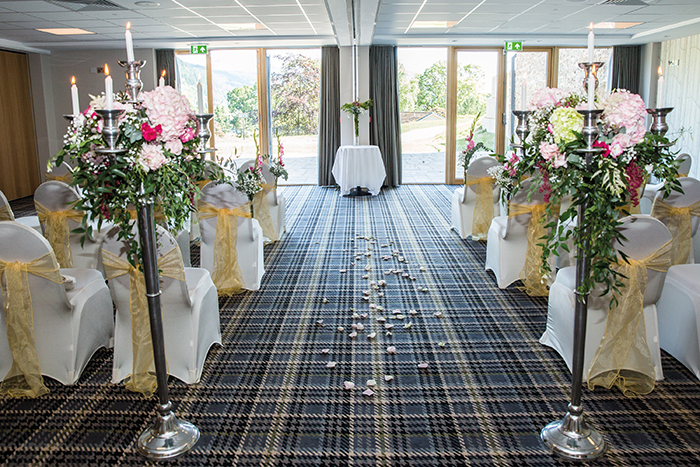 Modern + relaxed
Because Drimsynie Estate also operates as a holiday resort, everywhere has a lovely chilled out vibe that I reckon will make for a similarly relaxed and enjoyable wedding day.
There are a couple of different options for function rooms depending on the size of your party, but they're all modern and stylish.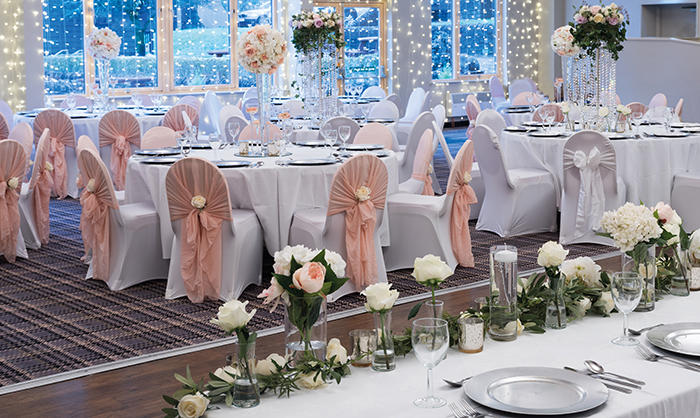 My fave is the downstairs ceremony room which has floor-to-ceiling windows offering views out over the grounds and loch – perfect for saying 'I do' in front of!
Neutrally decorated function rooms mean you can really put your own stamp on this venue! Ask Drimsynie Estate for their recommended suppliers if you're struggling.
Plus, the on-site restaurant and bar is fab (think yummy comfort food) and the staff throughout the hotel are friendly and super accommodating.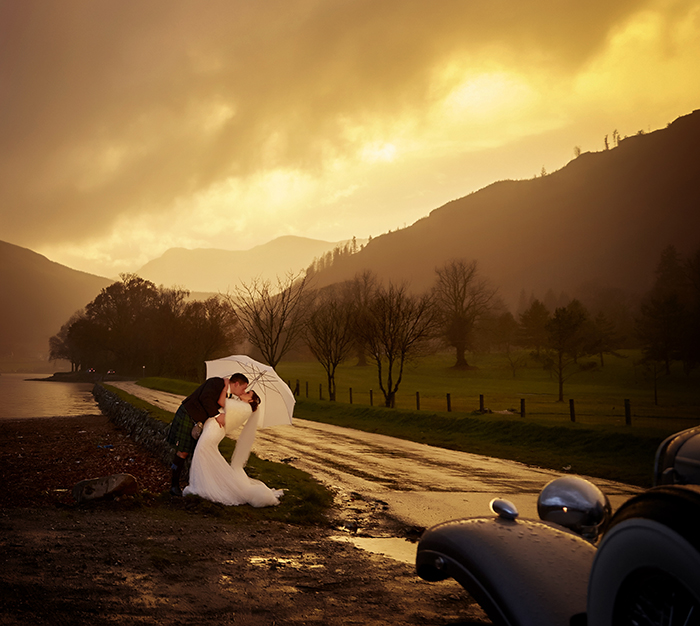 IMAGE | Story of Love
Time to celebrate
If you really want to make the most of your time here, then extend your trip and enjoy a longer stay in one of the lodges.
It's a great way to spend a bit more time with guests who've travelled further afield for your wedding, and the hotel can even put on a big barbecue for everyone to enjoy the next day!
The resort also has a gym, pool, spa and kids play area, so there's plenty to keep everyone occupied.