SWD Visits: Destination wedding venue The Phoenicia, Malta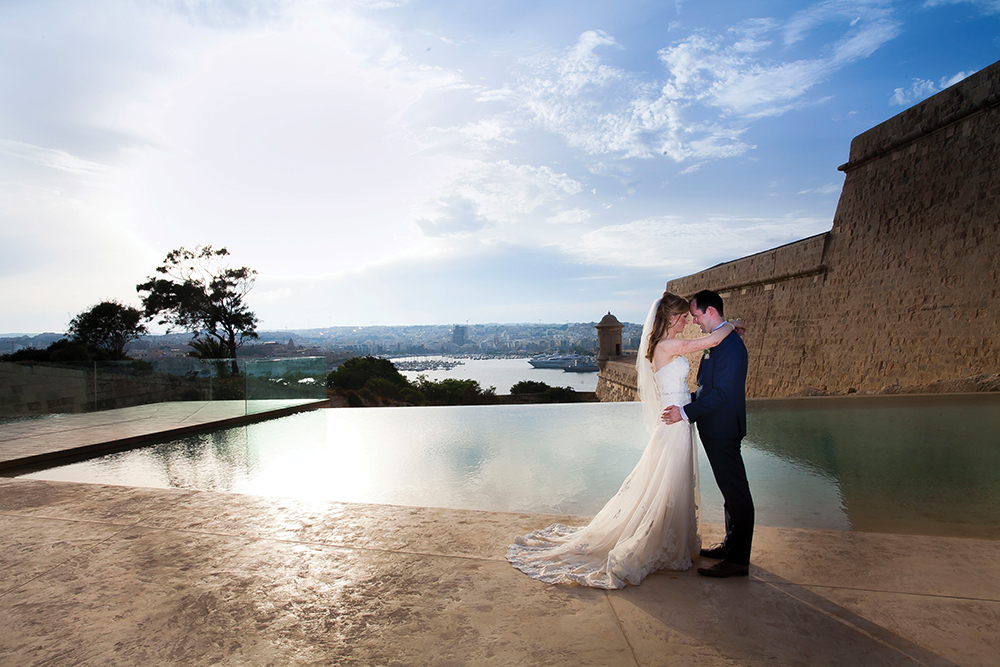 In my mind, posh hotels tend to fall into two camps: the super formal ones where you find yourself permanently speaking in your phone voice, and the equally as stylish but far friendlier ones that quickly become your dream home-from-home.
The Phoenicia, Malta, belongs firmly in the latter category, I'm pleased to say.
Throughout, the vibe is luxurious but relaxed, thanks to a restoration in 2017; the resulting décor is fresh and modern with a distinctive Mediterranean feel in the tiled floors and coral and blue accents.
Plus, the 136 luxury bedrooms and suites boast the comfiest hotel beds I've ever slept in; honestly, I talk about it all weekend during my stay and continue to fantasise about the fluffy, cloudlike pillows every night for a week once back home.
Food, glorious food
The different restaurants and bars to suit every mood also instantly make you feel at ease at The Phoenicia. The bright and airy Palm Court Lounge becomes my favourite place for a wee coffee (or who am I kidding, a prosecco or two), whilst the cosy Club Bar is perfect for a post-dinner cocktail.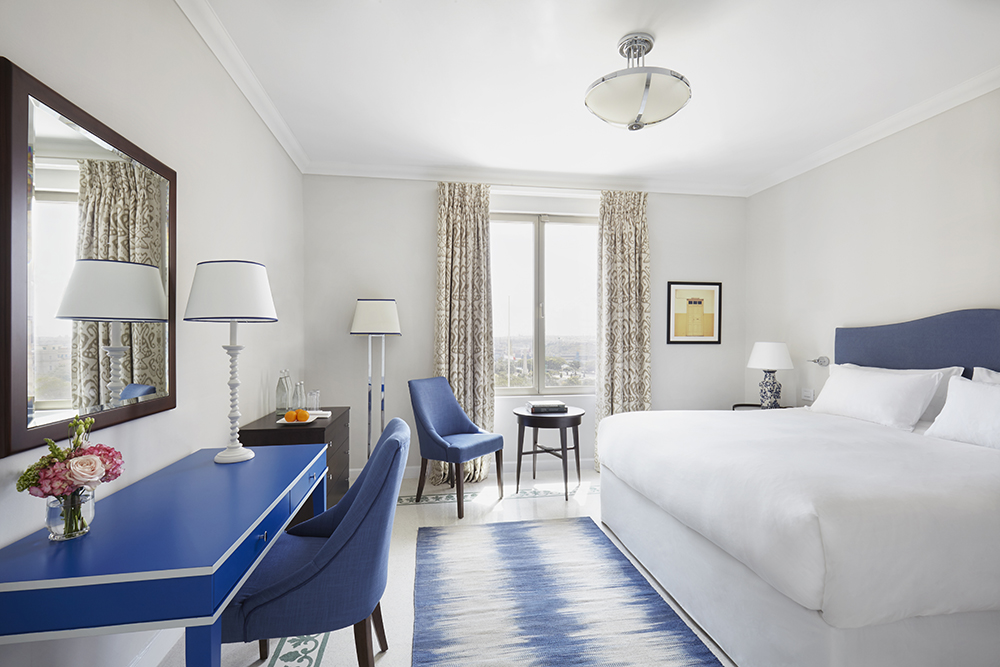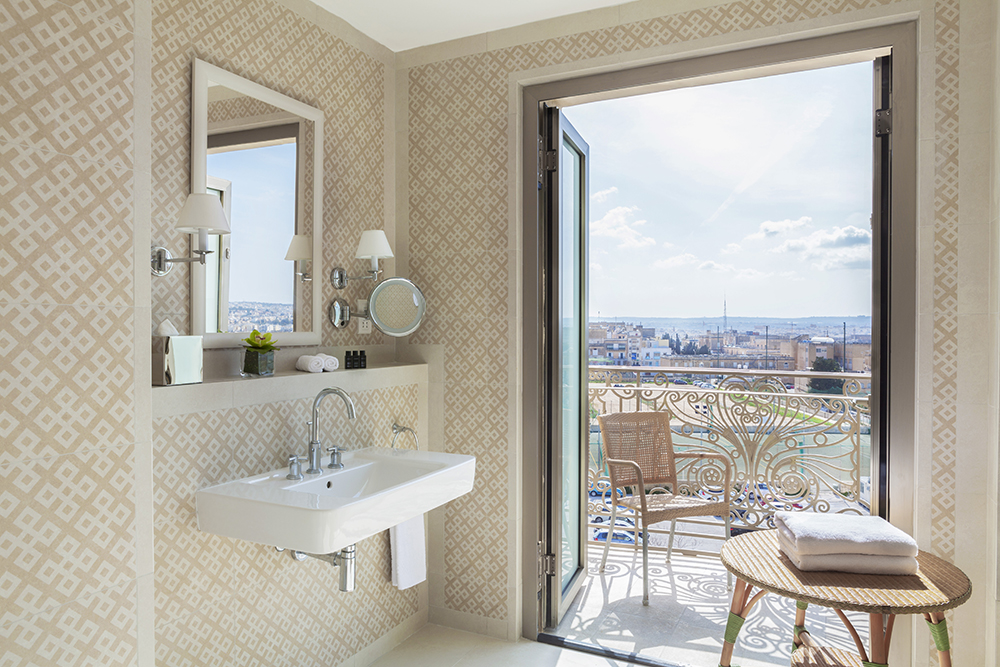 I eat at the informal Café Phoenicia on my first day; think pizza, burgers, and amazing cake slices the size of your face.
There's also the Phoenix restaurant where breakfast is served daily. We book in here for brunch on the Saturday and I eat three courses (yes, three) accompanied by a mimosa, which the waiting staff very helpfully keep topped up throughout.
This, I quickly learn, is a characteristic of Maltese hospitality – you're fed and offered drinks at every turn, something I'm totally on board with.
Weddings at The Phoenicia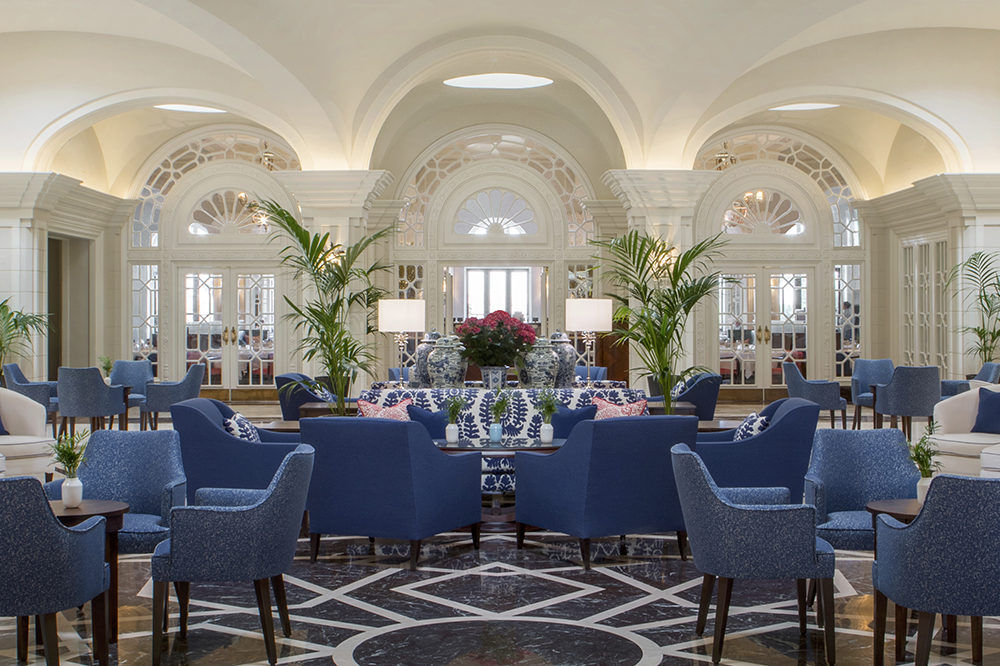 Copious amounts of food and drink are also a huge part of Maltese weddings, so you'll have plenty of chance to indulge if you choose The Phoenicia as your venue.
We're treated to a sample wedding menu at the Phoenix on the Saturday night and it's delicious! I opt for the burrata starter and the chicken main both washed down with some lovely local wine!
Food aside, The Phoenicia offers lots of flexibility to create your dream wedding. It has spaces to suit intimate weddings of 10 but with traditional Maltese wedding celebrations running on the large side (it's common here to invite everyone, from the postman to your parents' neighbours), they can also cater to groups of up to 300.
Malta has over 300 churches but there are lots of venues and options for getting married within the hotel. Indoors, there's the elegant Green Lounges, the stunning Grand Ballroom (a seriously impressive room that once hosted Queen Elizabeth II), and the more intimate Maryanski Porch with large doors overlooking the gardens and a patio area.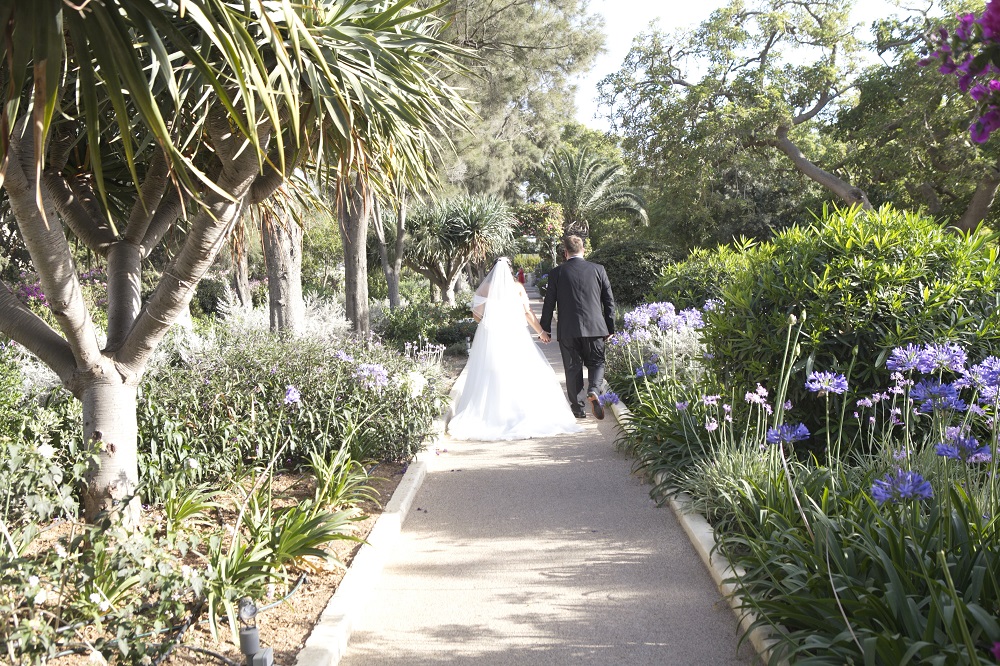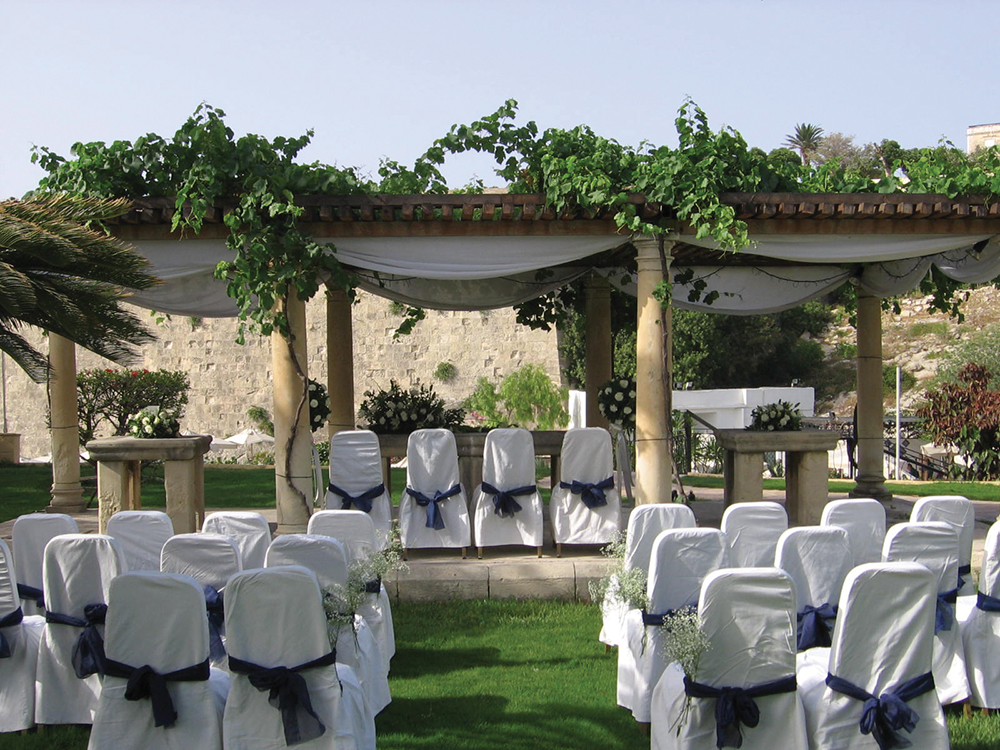 The Phoenicia's 7.5 acres of flower-filled gardens and grounds offer stunning views of the sea and bastion walls, creating the perfect backdrop for a fairytale-esque wedding. There's a long path through the gardens, which is basically the prettiest aisle I've ever seen, ending in picturesque ceremony spot the Gazebo (Place of Arms).
It's near the striking Bastion Pool, one of my favourite parts of the whole hotel, which can be used for larger drink receptions – the views are just breathtaking! The Rotunda, with an Art Deco water fountain in the centre and hedges already complete with atmospheric fairylights, is another popular option for weddings.
All in all, I'm blown away by the choices available and the hotel's passionate, knowledgeable wedding team who show me around; chatting to them makes it obvious why Phoenicia weddings are so iconic amongst locals.
Plus, it's far more affordable than you'd think, with a complete wedding package for 30 (including everything from registration fees and flower arrangements to a three-course meal) available from just €8,500.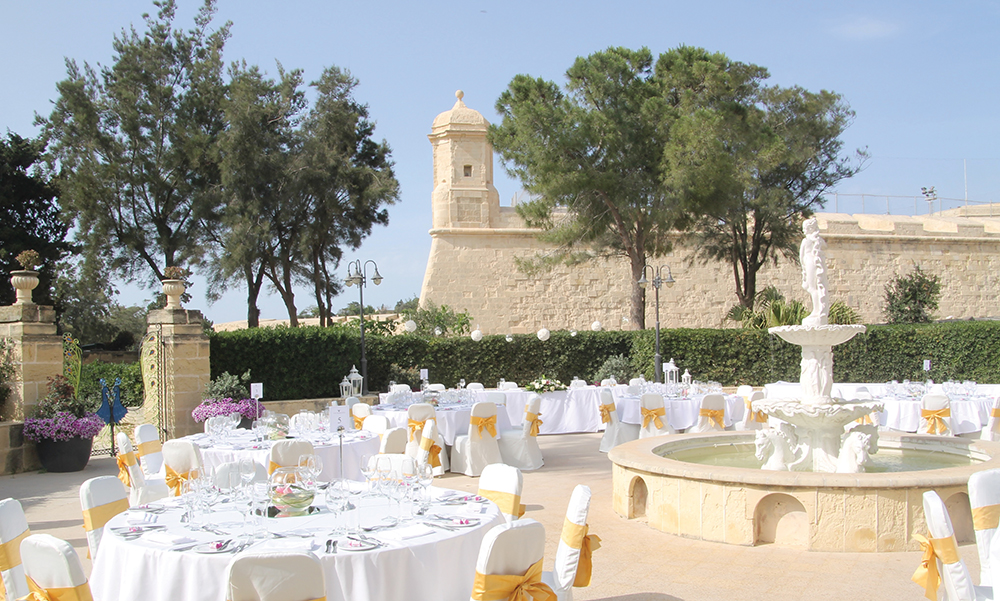 Exploring Malta
Whilst The Phoenicia will make sure the wedding part of your trip runs flawlessly, Malta itself will easily keep you occupied the rest of the time.
I love the hotel's location just minutes from Valletta's city gates where we find plenty of bars, restaurants (Noni is divine and definitely worth a visit) and sightseeing, like the truly spectacular St John's Co-Cathedral.
I'd recommend taking a walking tour to learn more about the city's fascinating history (the Phoenicia should be able to help you organise one), whilst a boat harbour tour is a great way to see the historic city from a different angle.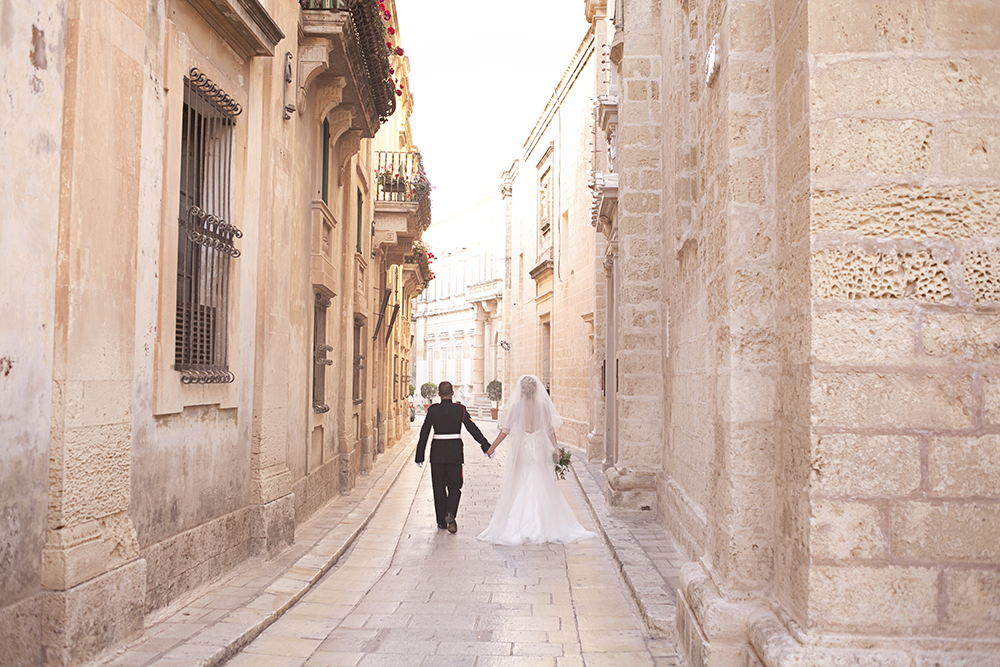 We also explore the nearby Mdina, an ancient walled city with the cutest balconies and coffee shops, and although we sadly run out of time to visit Gozo, it's definitely on my hit list for my next Malta visit.
Valetta is an ideal base for exploring the rest of the island, and with plenty of taxis and a famously good bus system (we get one to Mdina and it's super easy, quick and budget-friendly) you'll have no trouble getting around – if you can manage to tear yourself away from relaxing in The Phoenicia during your stay, that is.
Definitely stay for long enough to make the most of it all and enjoy a little minimoon before heading home as newlyweds!
Rates for an Executive Balcony Room at The Phoenicia start from €250. A complete wedding package for 30 people is available from €8,500.
Find out more about The Phoenicia Malta destination weddings:
e. weddings@phoeniciamalta.com
t. +356 2291 1061.