SWD Tries… The Spa at Portavadie, Loch Fyne
Digital editor Steph Telfer braves the outdoor pool with views across Loch Fyne at Portavadie's beautiful spa.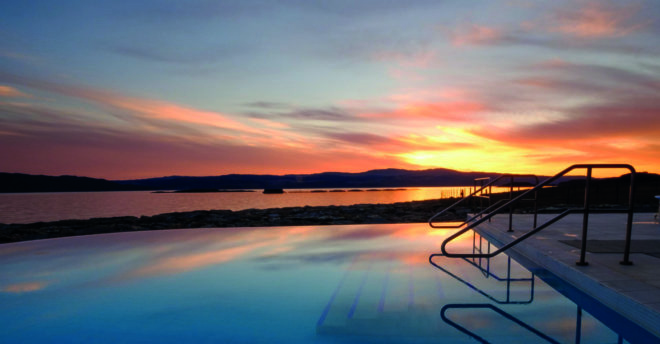 It took me a while to muster the courage to speed-walk out of the leisure complex onto the wooden decking.
Early April in Scotland did not feel like springtime.
The outdoor heated infinity pool did look inviting though, and as soon as I lowered myself into the steamy 33c water, I'd almost forgotten what that biting wind felt like.
The outdoor pool at Portavadie is the largest in Scotland, and the jewel in the crown of the large spa and leisure complex on the Loch Fyne resort.
Eking my elbows above the warm water to rest on the pool's edge, I looked out over the loch and towering hills in the distance, watching a boat arrive at the port.
Before I knew it, my fingers were wrinkly, and I had to take a few deep breaths to ascend into the cold again.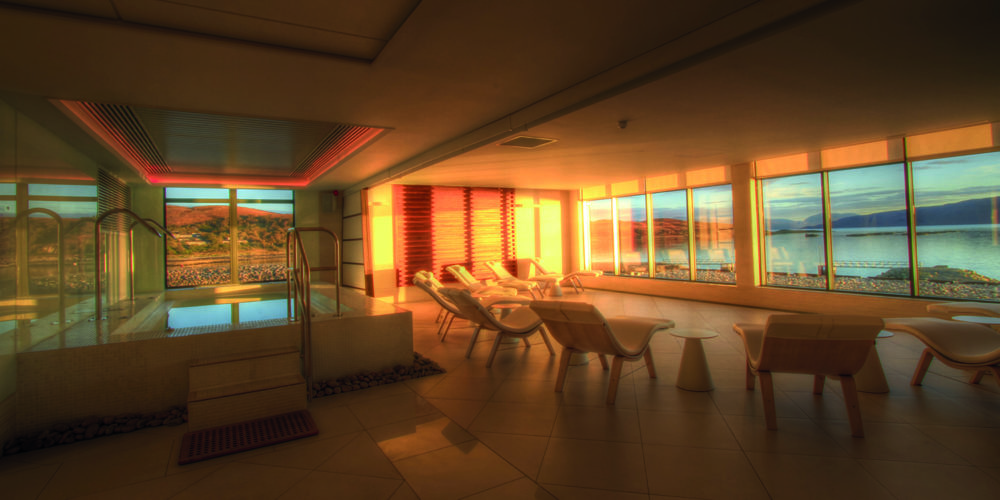 Wrapping myself up in my towelling robe, I wandered inside to use the facilities before my treatment. The spa has a hydro pool, Scandi-style sauna and steam room.
Settling down in the relaxation area, I grabbed a magazine and marvelled at the views again from the floor-to-ceiling windows. Close my eyes, and I could be poolside in some sun-soaked location.
I ambled through for my treatment, a hot stone massage. Not my usual aromatherapy massage, I decided to opt for the 55-minute hot stone treatment, mainly because the benefits included a deeper relaxation of muscles. I'd had an ache in my back and shoulders for weeks, and I wanted a gentler treatment of the tension.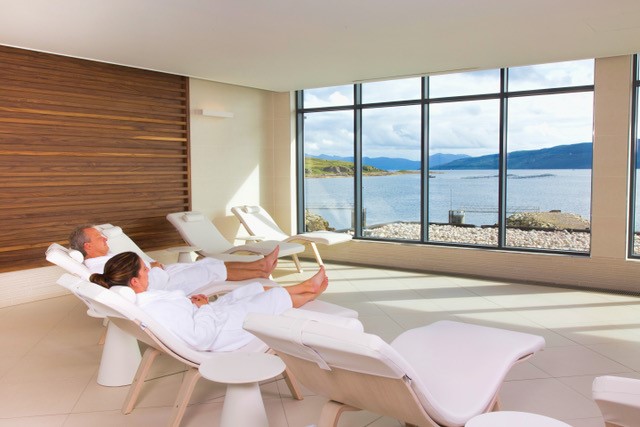 My therapist went over my concerns with me before leaving me to hop up on the heated bed (I need to get one of these for my house, I love them) and getting to work on my knotty shoulders.
Flat, heated stones made of volcanic rock were placed in targeted areas of my back. The heat of the stones penetrate into the muscle tissue, relaxing the muscles much quicker than a standard massage.
The hot stones were deeply relaxing, and I had to stop myself from drifting off a few times. It really did feel like any anxiety and stress that I was carrying around in my muscles just melted away.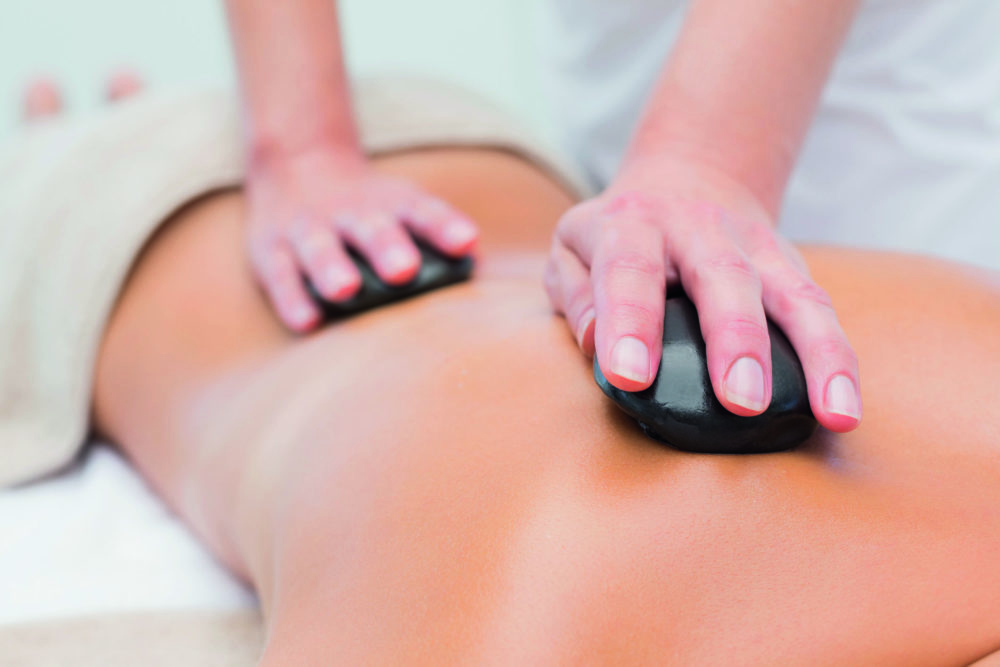 I awoke from my trance all too soon; those 55-minutes just flew past. This treatment really is perfect for pre-wedding pampering. Benefits can include boosting your immune system and helping relieve insomnia – reason enough for any bride or groom-to-be to get booking!
A 55-minute hot stone massage treatment costs £70 on its own, or can be booked as part of a spa day package, from £91.
All day packages include a bento box lunch, quarter bottle of prosecco, tea and coffee during lunch and full use of the spa and leisure experiences.