SW tries… Pure Spa Newhaven, Edinburgh
Digital editor and bride-to-be Steph Telfer enjoys a girls' day out with her bridesmaids at this spa on Leith's waterfront.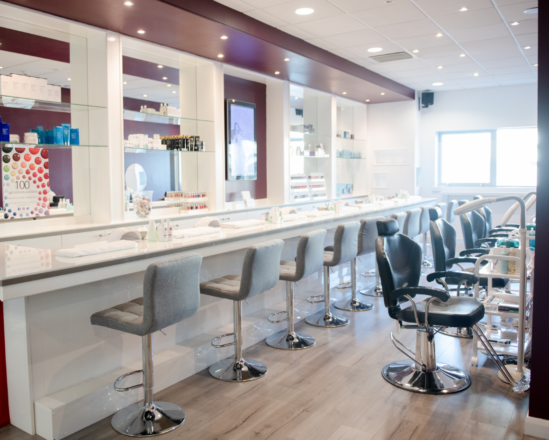 I love any excuse for a get-together with my bridesmaids.
We see each other quite a lot anyway, but it's so nice just to take a day off together and treat ourselves in the spirit of wedding planning.
We venture through to Edinburgh to Pure Spa's newest facility at David Lloyd gym, right on the water in Leith.
The spa is a short journey from Edinburgh Waverley train station by taxi, and out of the hustle and bustle of the busy city centre.
In the taxi, we all list our aches and pains and how we can't wait to get our massages or facials. I'm particularly looking forward to having a pedicure; I've never had one before!
After arriving and touring the facilities with the friendly receptionist, we slip into our swimsuits and wrap ourselves in our robes, ready to spend some time relaxing in the thermal area.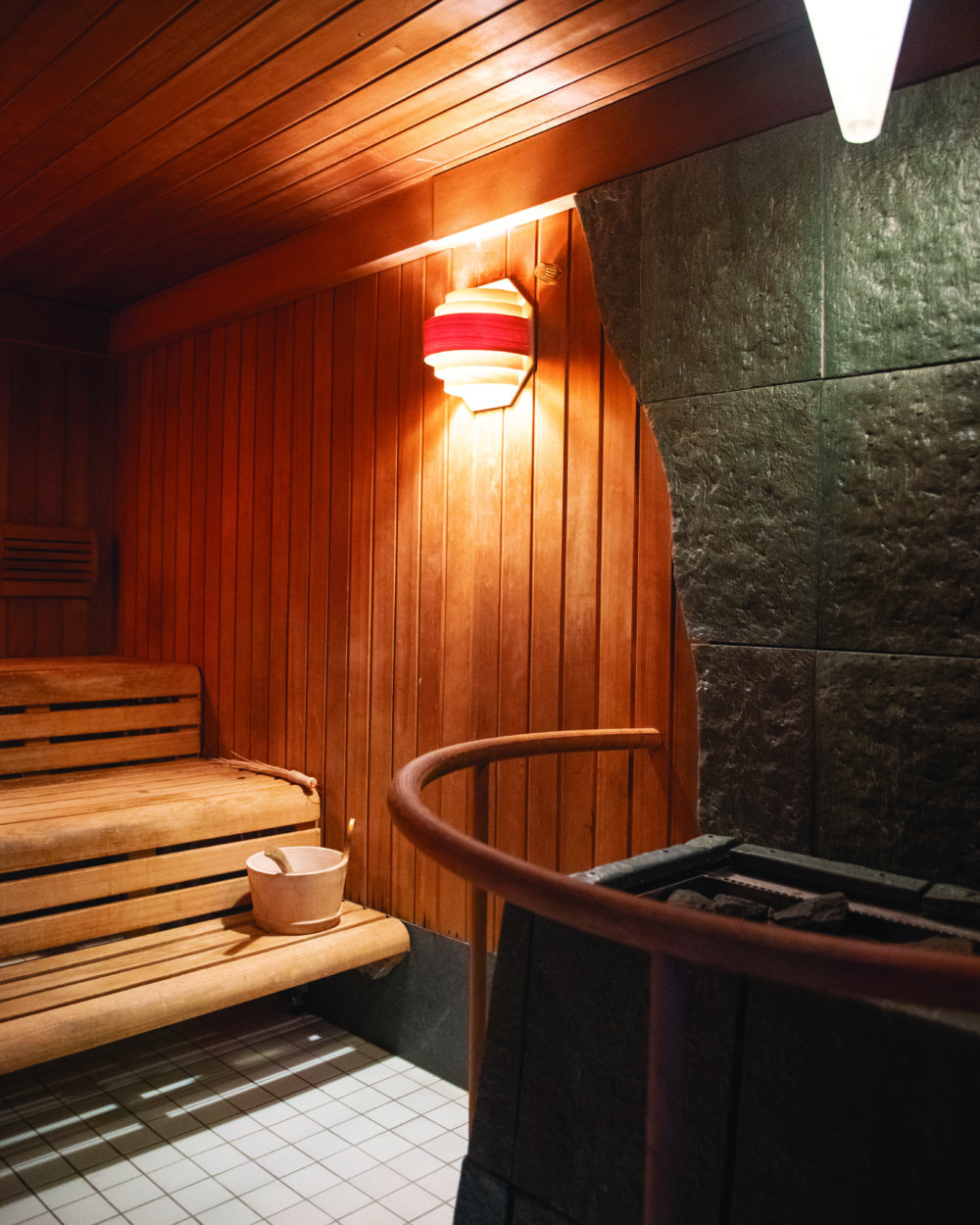 It's a small, compact area but it has everything you need for half an hour of chill time. A steam room, two saunas and a Japanese spa bath lead to a dimly lit relaxation area.
The girls and I hop into the warm water of the Japanese bath and just sit chatting until our therapists collect us for our treatments.
We're booked in for the Pure Deluxe Pamper Party package, which includes a choice of facial or massage, and either a pedicure or manicure.
One of my bridesmaids, Aspen, is pregnant, so the therapists make sure that her treatments are tailored to her specifically.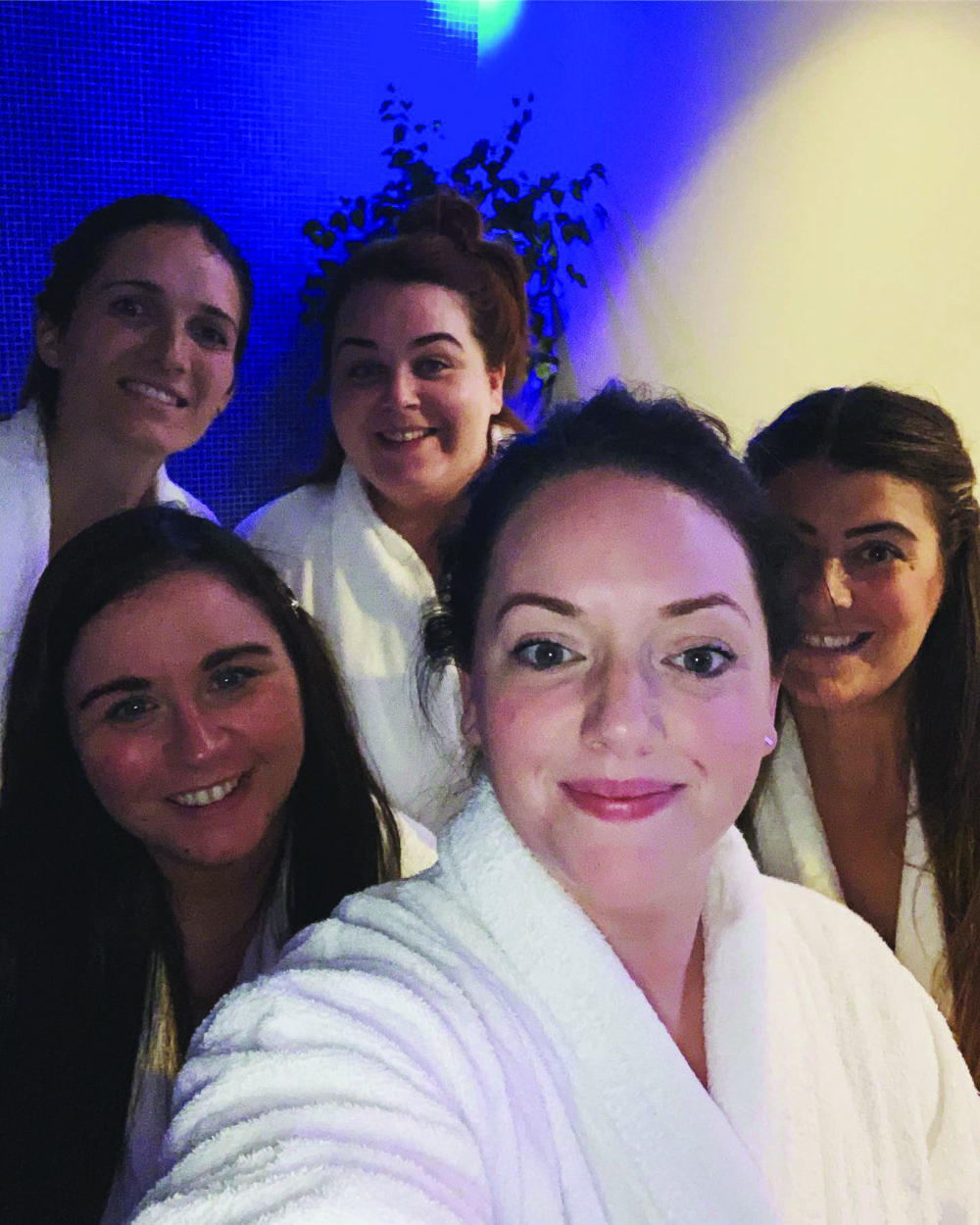 ABOVE | Digital editor Steph (front) with bridesmaids.
Clockwise from Steph: Aspen, Kirsty-Ann, Victoria + Letitia.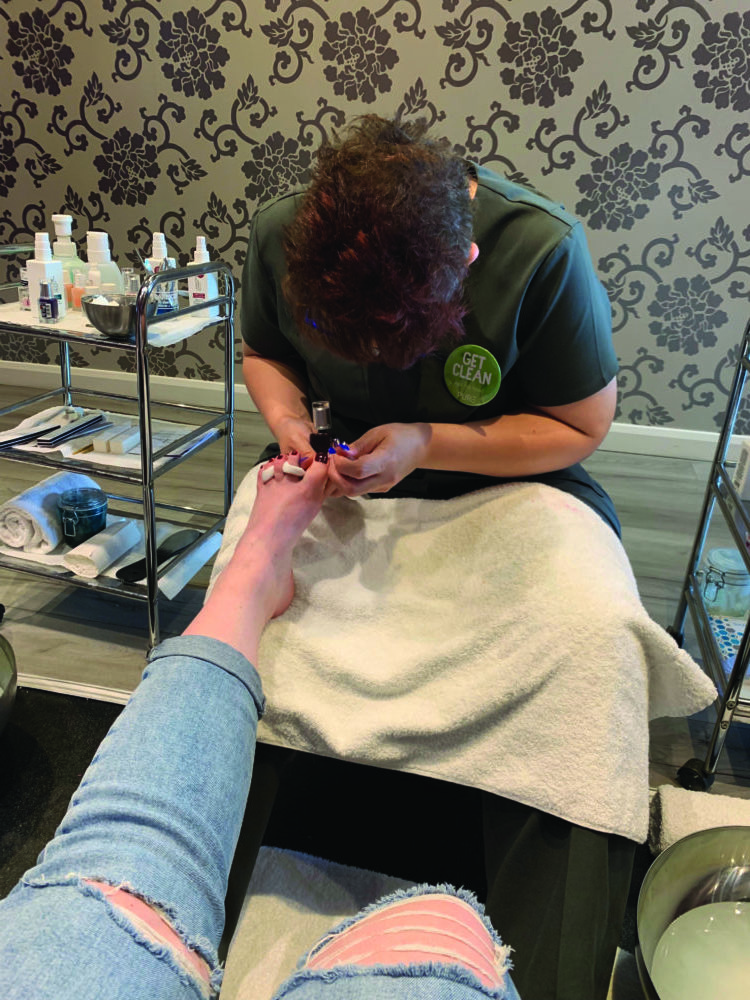 I decide on the deluxe relaxing massage (we were given a choice of massage when we arrived: Swedish, deep tissue, hot stone or relaxing). The treatment starts off with a foot bath ritual – it always feels a bit more special when massages start this way – before I hop up on the heated bed ready for a much-needed rub.
My therapist talks me through some breathing exercises to relax me, then gets to work carefully kneading out the stresses and strains of planning a wedding.
I'm so chilled and in the zone that I drift off and before I know it, we're finished!
Dozily, I make my way to the changing area to put my clothes back on before my pedicure.
All five of us opt for the same, and it's so lovely to sit together having a coffee and chatting about wedding cake whilst the therapists paint our nails.
We leave relaxed and happy. It was so nice to spend that quality time with my bridesmaids, and I would definitely recommend the Deluxe Pamper Party Package to any bride squads who are looking for a day out together.
My only regret is that we didn't go for cocktails afterwards. But that's always an excuse to do it again soon…
The Deluxe Pamper Party Package costs £60 per person, with a minimum party size of four people.
Bookings can be made directly by calling 0343 5071888 or visit the Pure Spa website.