Have your hen do at… Amàre Beach Hotel, Marbella
For a hen weekend of chilled vibes, elegance and style, Rachel Lawler takes a trip to Marbella.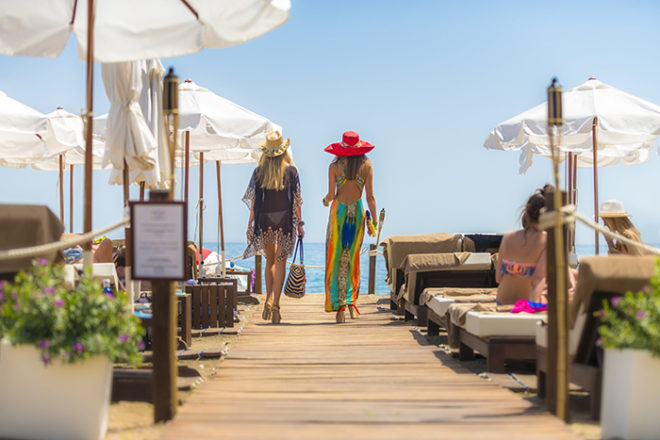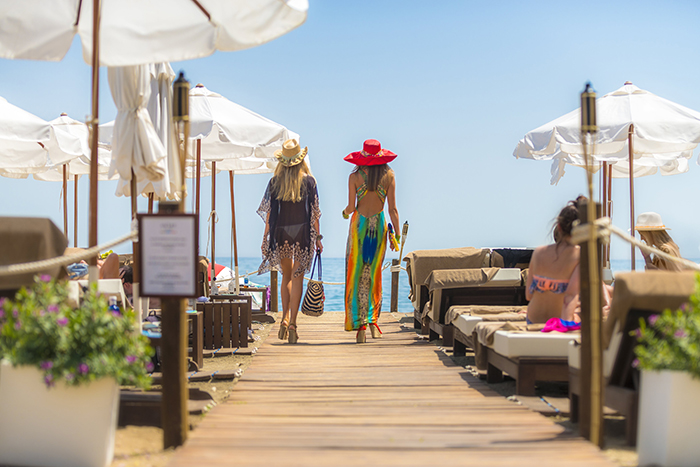 For a hen weekend of chilled vibes, elegance and style, Rachel Lawler takes a trip to Marbella.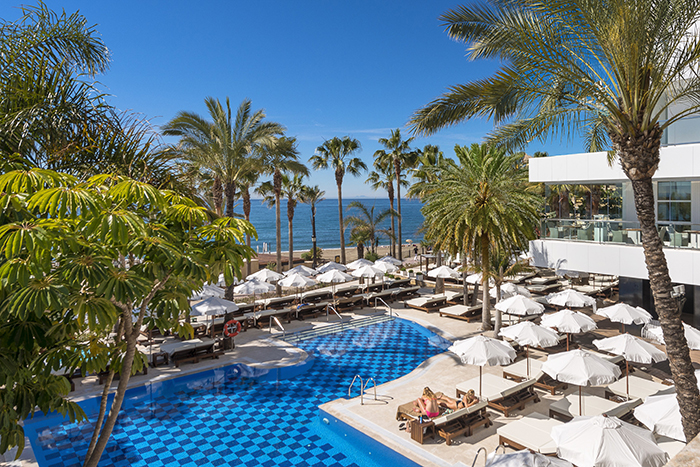 THE REAL MARBELLA
Mention 'Marbella' and 'hen weekend' in the same sentence and you may instantly think of Grey Goose served with sparklers, blingtastic bikinis and enough fake tan to bronze you for a lifetime.
But put those thoughts on hold and step into the real Marbella.
Forget the sometimes infamous Puerto Banús; for real culture and charm, it's the old town – or 'downtown' to locals – that really steals the show.
Think picture-perfect cobbled streets, whitewashed buildings with traditional balconies and plenty of local boutiques.
Steeped in history, this town in the province of Malaga prides itself on its heritage, with plenty to see and do.
TAKING THE TOUR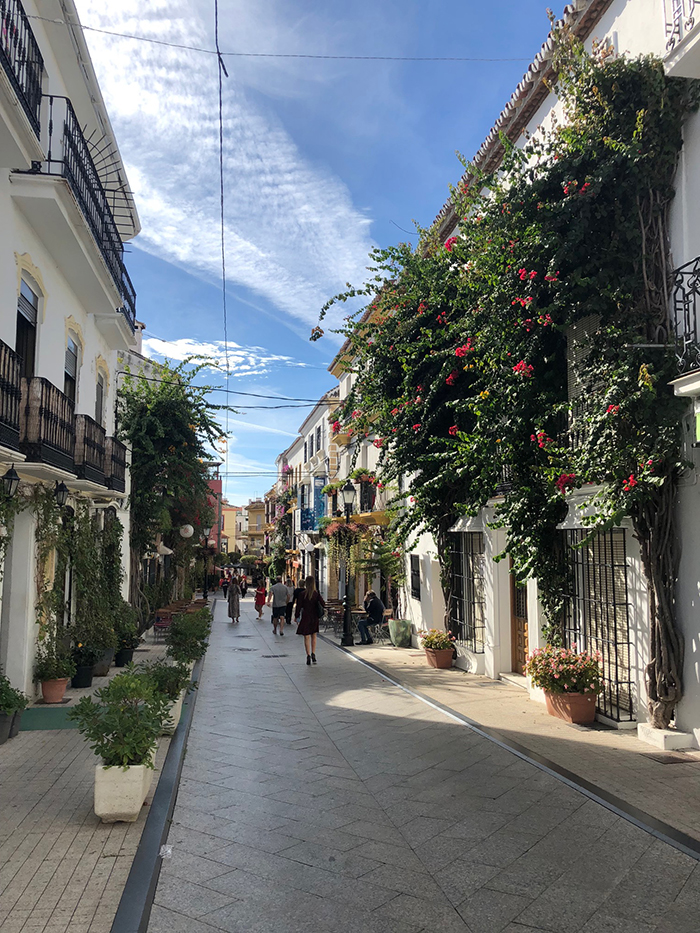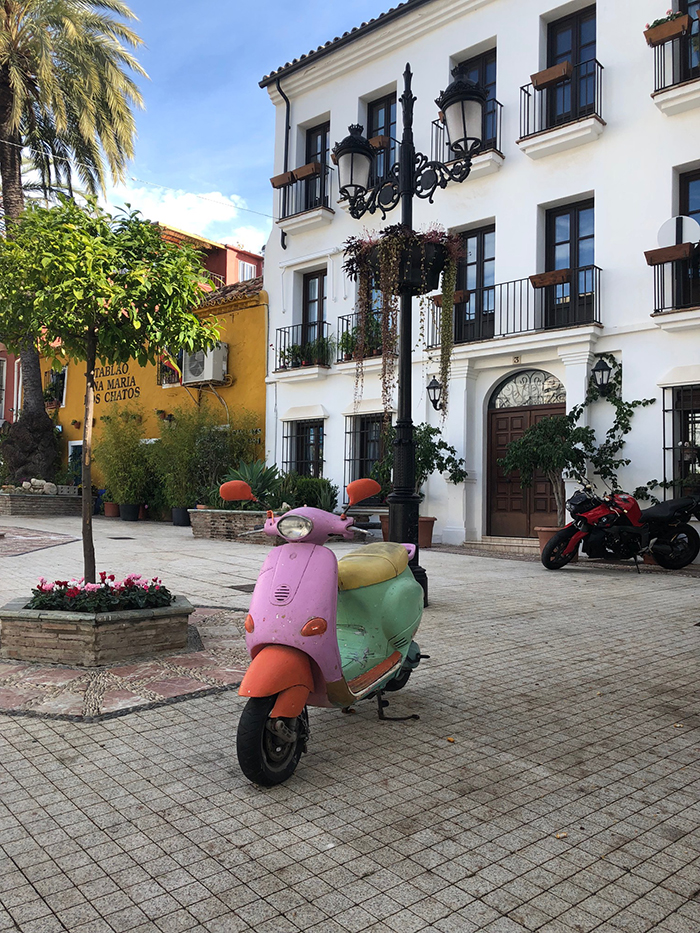 A personal favourite on our guided tour with the Marbella Tourist Board was Orange Square, an orange-tree-lined plaza in the very centre, overlooked by the iconic Town Hall, and the ideal setting to enjoy a feast of freshly cooked tapas.
To fully immerse yourself in Andalucian life, a live flamenco dancing show at Flamenco Ana Maria is a must-do.
Amàre Marbella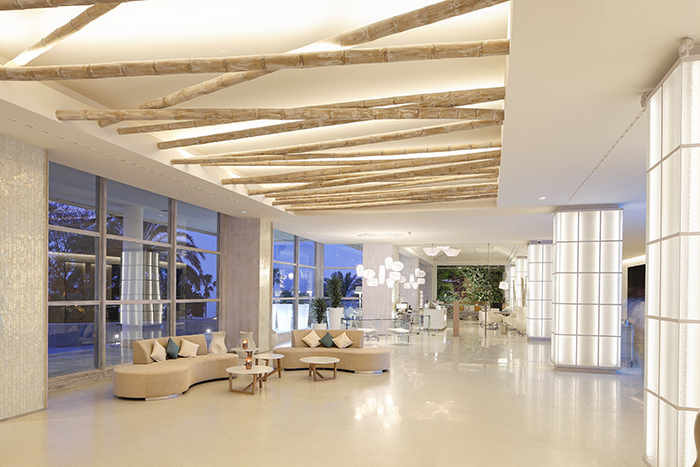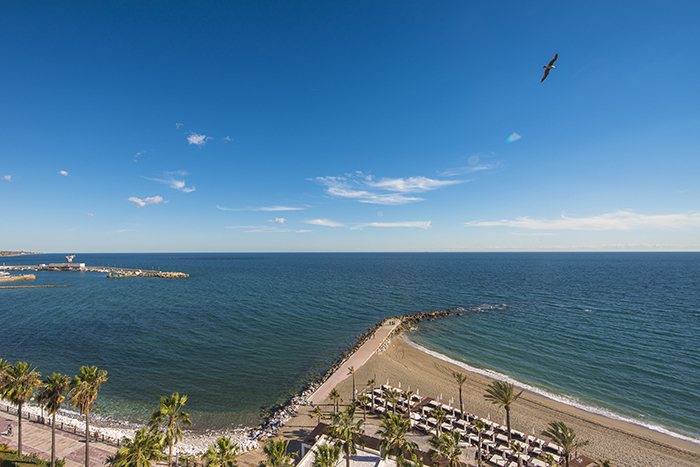 With such a wealth of history surrounding it, you may be surprised by Amàre Beach Hotel Marbella.
Just five minutes along the promenade from the very heart of the old town, the hotel is a hidden gem of contemporary style and luxury.
Everything about Amàre has been created to be an experience in itself; even a stroll through the corridors will awaken the senses, with unique artwork, custom scents and a change in music as you go from floor to floor, all creating a different and personalised vibe.
ROOM WITH A VIEW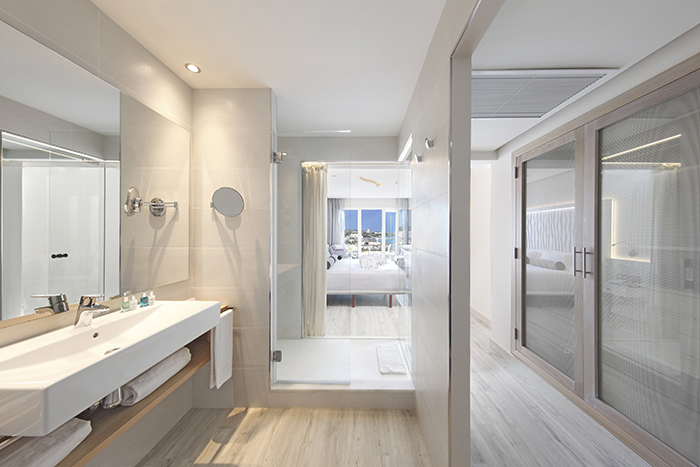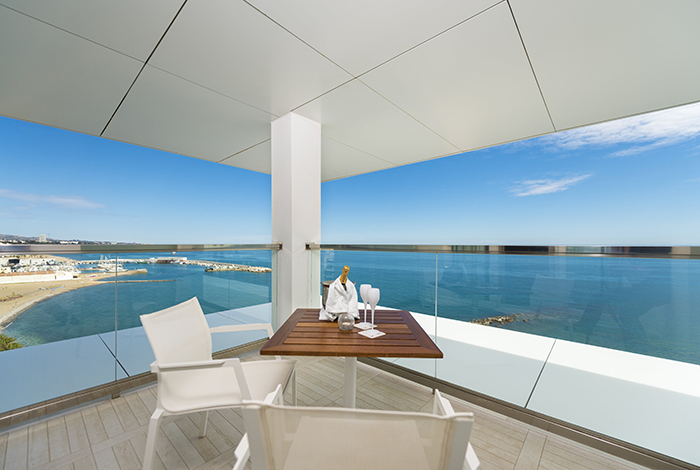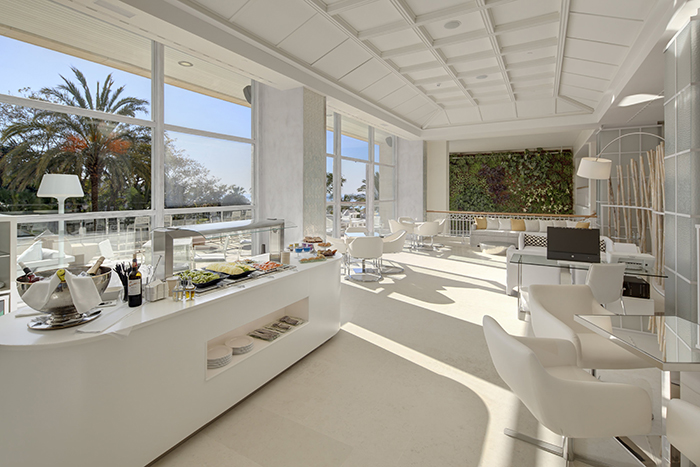 We stay in Oh Là Là The One, the most spectacular room with everything from a pillow menu to access to The One (a private lounge with snacks and drinks).
The hotel's beachfront location means our room's large balcony gives panoramic views across the Mediterranean sea.
With its chic bathroom, large wardrobe and dressing table, there's also plenty of getting ready room for a big night out with the girls.
DRINKS AND DJ SETS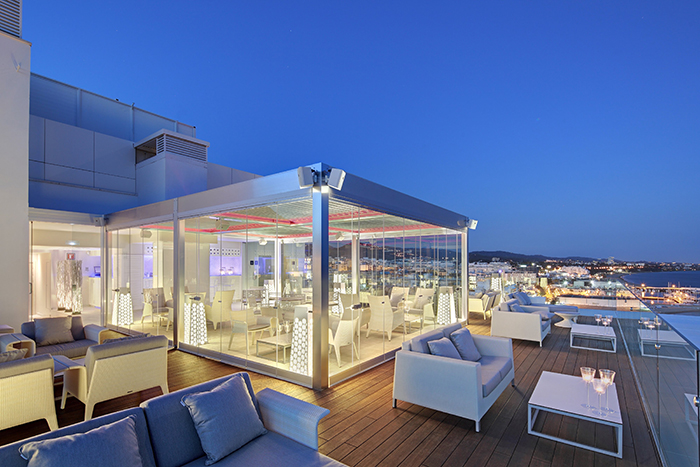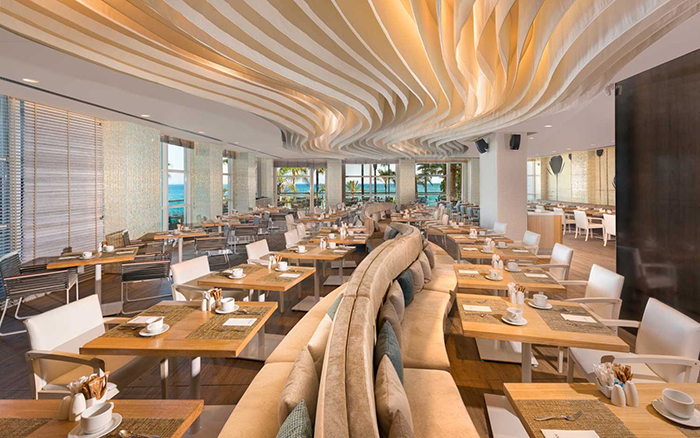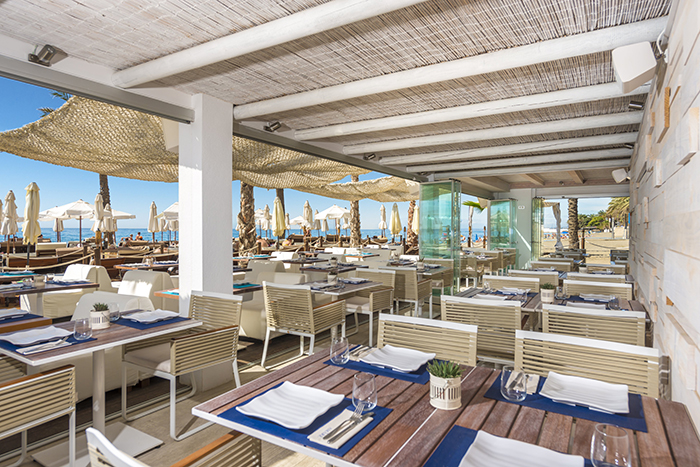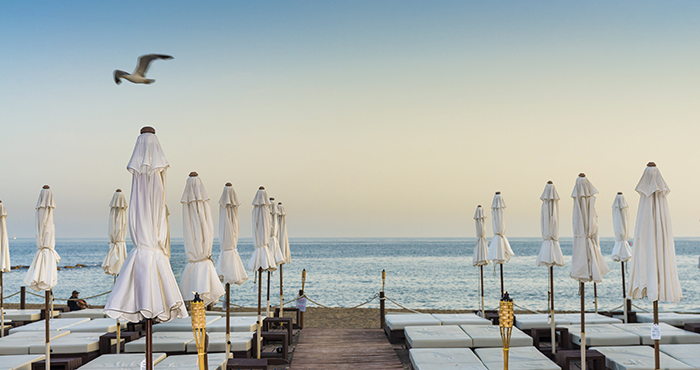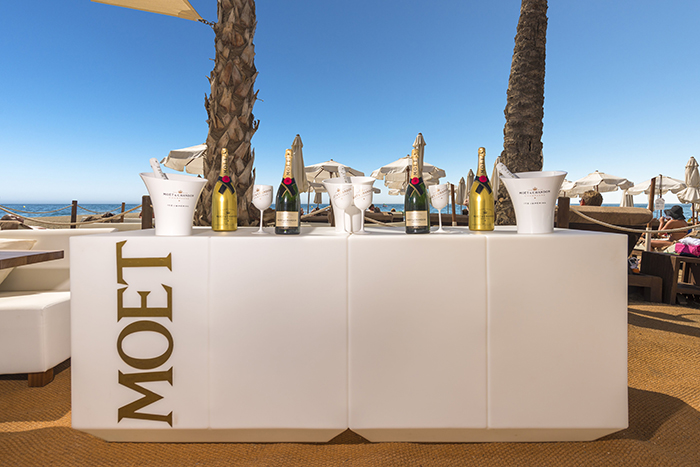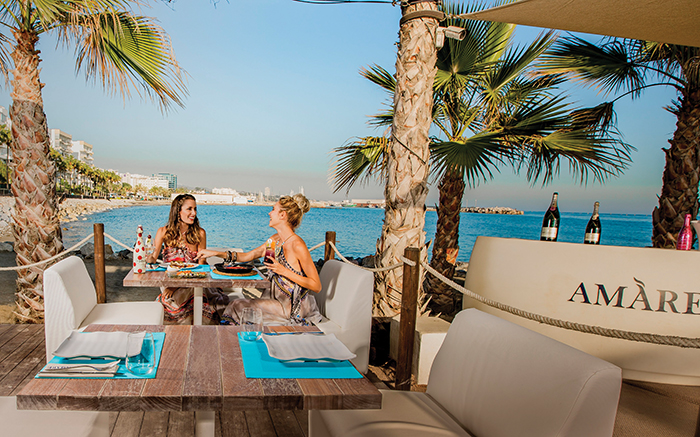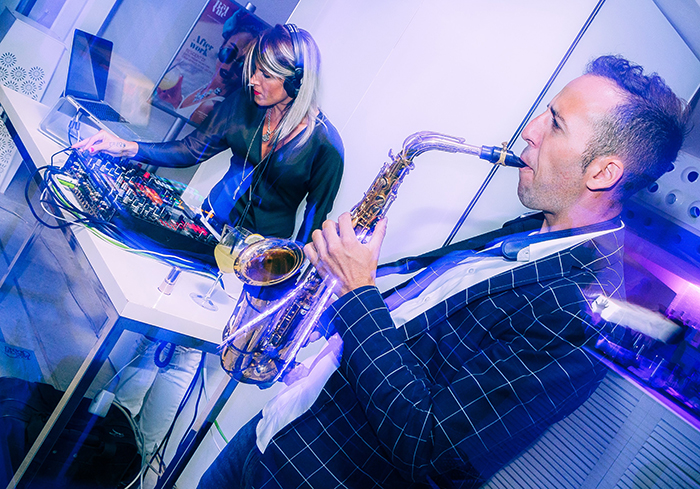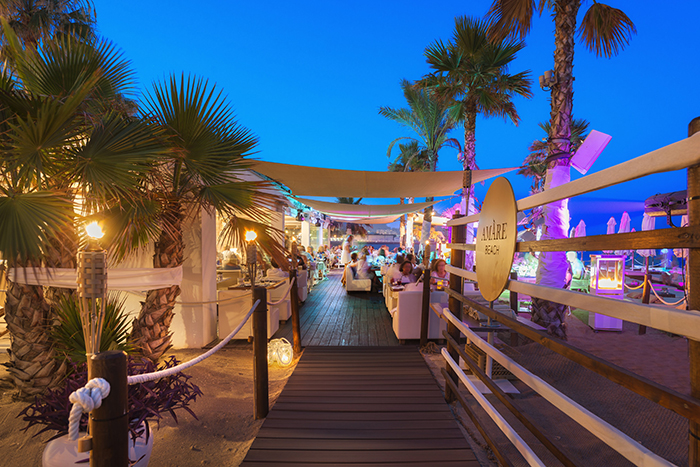 The view of Marbella is important to the hotel, right down to the Belvue Rooftop Bar, complete with 360 degree views stretching across Marbella and beyond, a perfect spot to raise a glass of Moët with your 'maids to mark a seriously stylish hen weekend.
Of course, Amàre also has plenty of other settings to enjoy the finer things in life, from the Michelin-star Messina Restaurant to Amàre Beach, the venue's very own exclusive beach club and a firm favourite of my visit.
Arriving back from our trip to the old town just in time for that day's DJ (the club has a different DJ perform every other afternoon) and saxophonist starting to play at the beach cub and with a crisp, cold glass of wine in hand, it confirmed you truly do get the best of both worlds with a trip to Marbella.
RELAX + ENJOY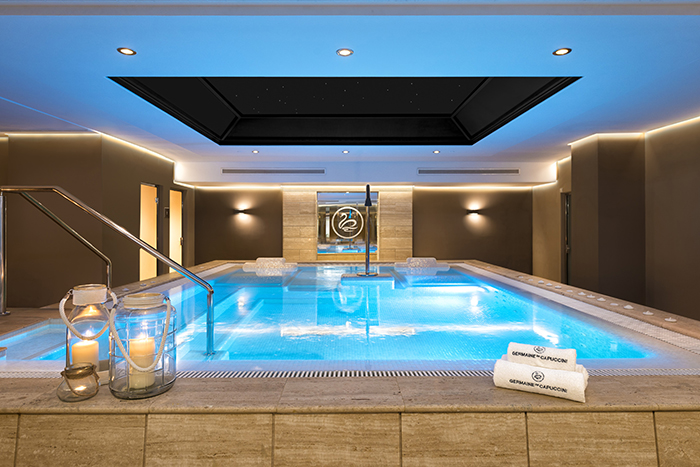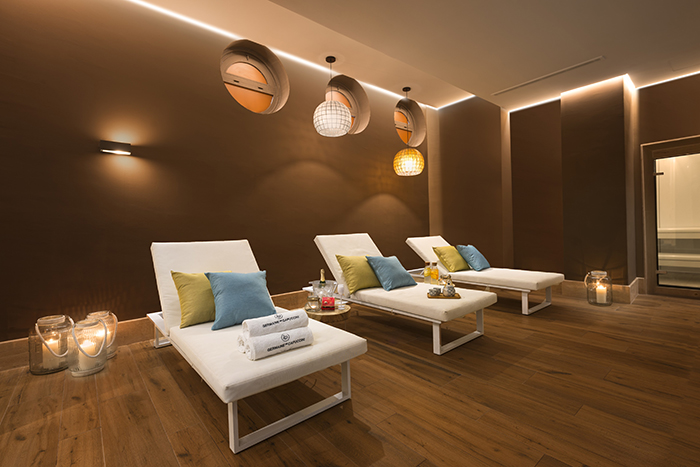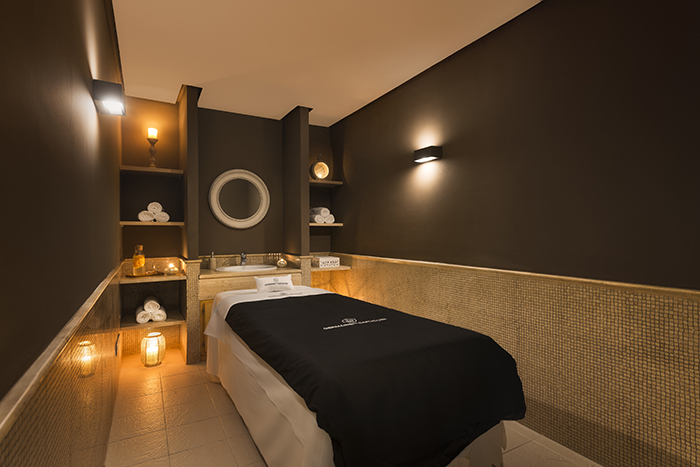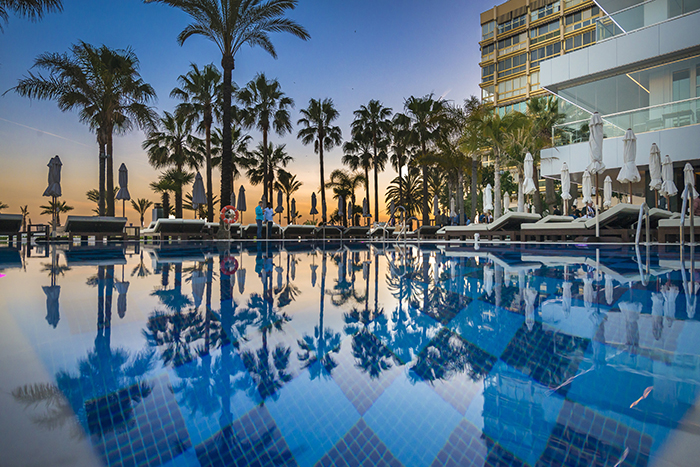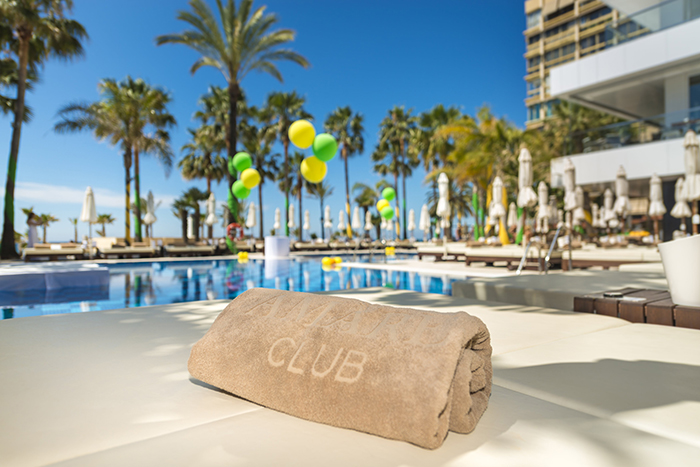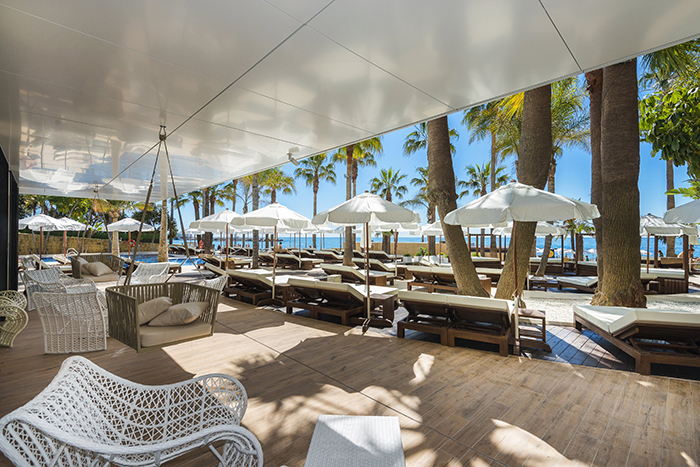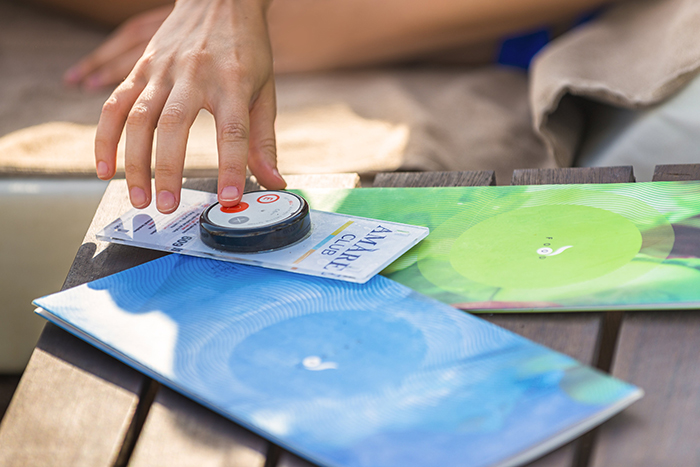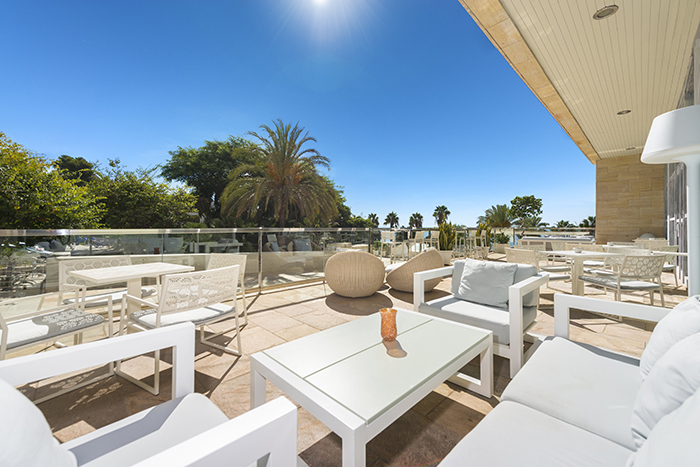 If you've partied the night away with your besties, chances are you'll all be ready for some relaxation – something Amàre can perfectly cater for.
Unwind with a trip to the on-site Spa By Germaine de Capuccini, the ultimate in luxury.
If some sunshine is what you need, Amàre Pool is your go-to. There's even a personal buzzer to order drinks and food without leaving your lounger. The dream!
NEED TO KNOW
Fly with Jet2 from Glasgow to Malaga airport directly from £25 one way. Nightly rates at Amàre Beach Hotel Marbella start from £125 on a bed and breakfast basis including complimentary daily sunbeds, use of the Technogym and WiFi. For more information, visit amarehotels.com.
*Please note, a minimum stay is required on selected dates.