Can you have a high-end hen do in San Antonio, Ibiza?
Digital ed Steph Telfer scouts out San An in the name of research for her own 2020 hen do.
Digital editor Steph Telfer scouts out San Antonio in Ibiza in the name of research for her own 2020 hen do.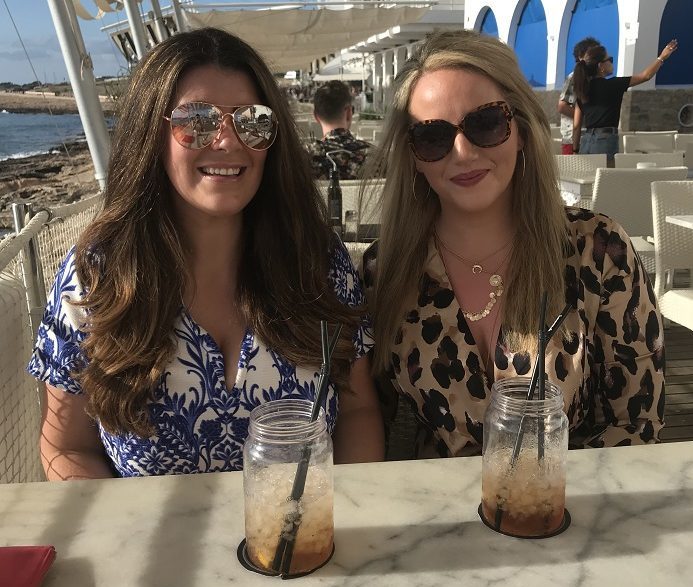 Digital editor Steph (right) with chief BM Letitia
I've been visiting Ibiza on holiday almost every year for 14 years, so I always knew that when the time came, I'd plan my hen weekend there.
I'll be the first to admit that some of the hotels and apartments that I've frequented over those years have been less than luxurious and, now that I'm older, quality matters that bit more.
My bestie and chief bridesmaid Letitia and I decided to take a few days away to see if you really can have a luxury hen do on a budget in San Antonio.
YOUR ISLAND HQ
If you're looking for the ultimate in Balearic luxe then you'll find all that and more at Las Mimosas Ibiza, a four-star boutique hotel in San Antonio Bay.
Close enough to the action but far enough away to ensure relaxation, this hotel is recently refurbished and has 17 beautiful rooms, a fantastic Italian-inspired restaurant, a pool with plenty of super-comfy beds and a small spa.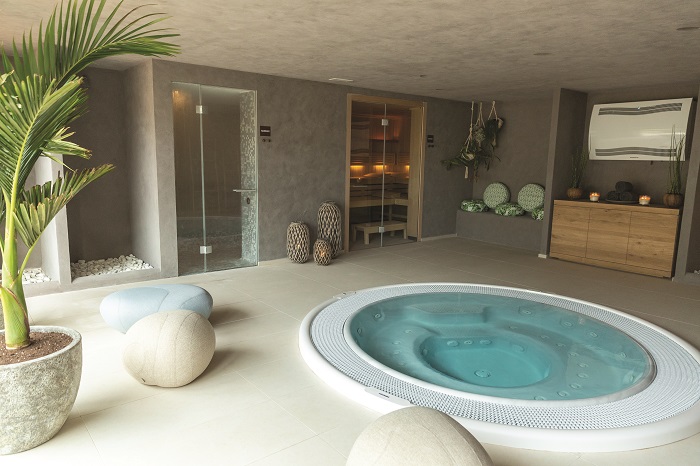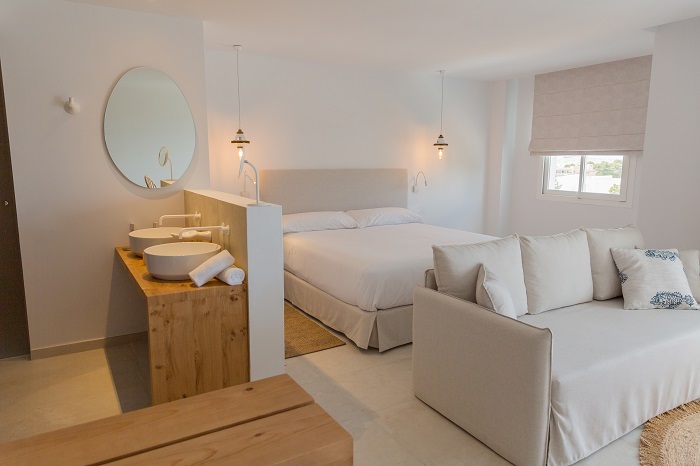 The rooms at Las Mimosas Ibiza are spacious and gorgeous 
I'd thoroughly recommend working your way through the wee but perfectly formed cocktail menu – the drinks are beautifully made and garnished with flowers; Insta-perfect, actually – while relaxing in one of the poolside cabanas.
Balearic bliss at its best.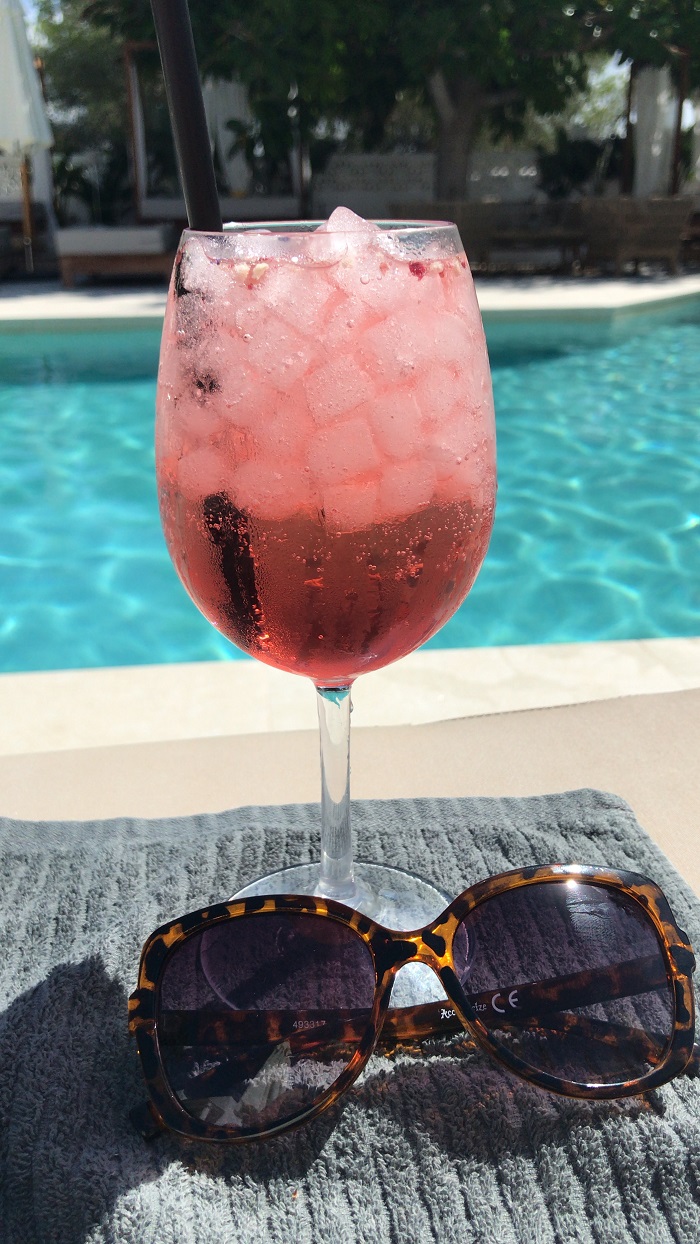 Sun, chilled out beats, cocktails. Is this heaven or what? 
MIX IT UP
I normally like to start an Ibizan night out quite late, but if your hen do is a group of all ages then maybe think about heading out earlier and enjoying a mixology hen party class at Savannah on sunset strip.
Café Mambo's neighbouring restaurant offers group cocktail making classes for two hours from 4pm until 6pm. For €40 per person, you'll learn to make three different cocktails, and take home a recipe sheet so you can recreate your experience.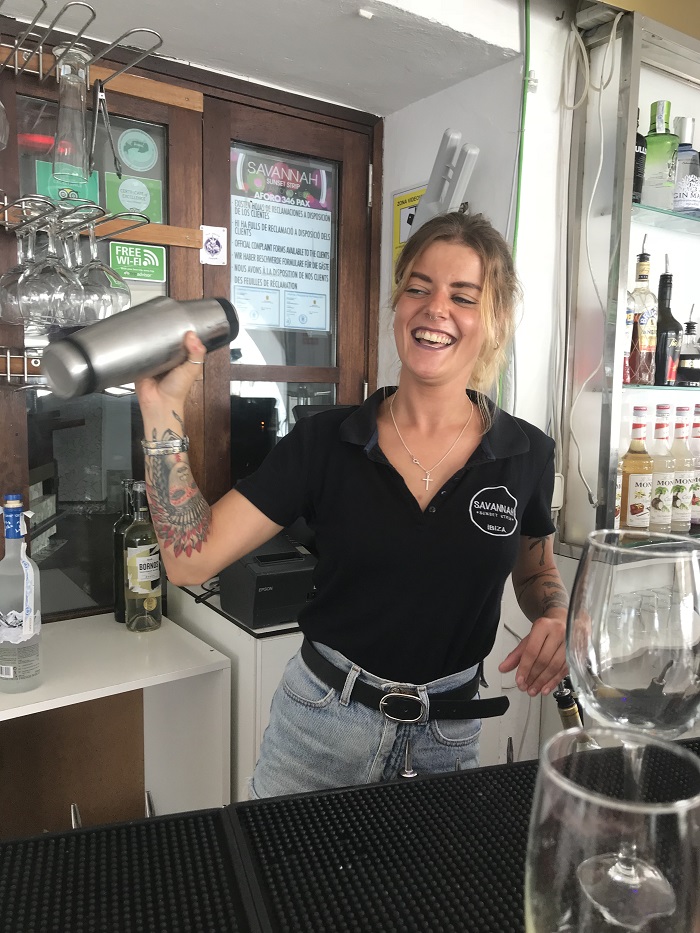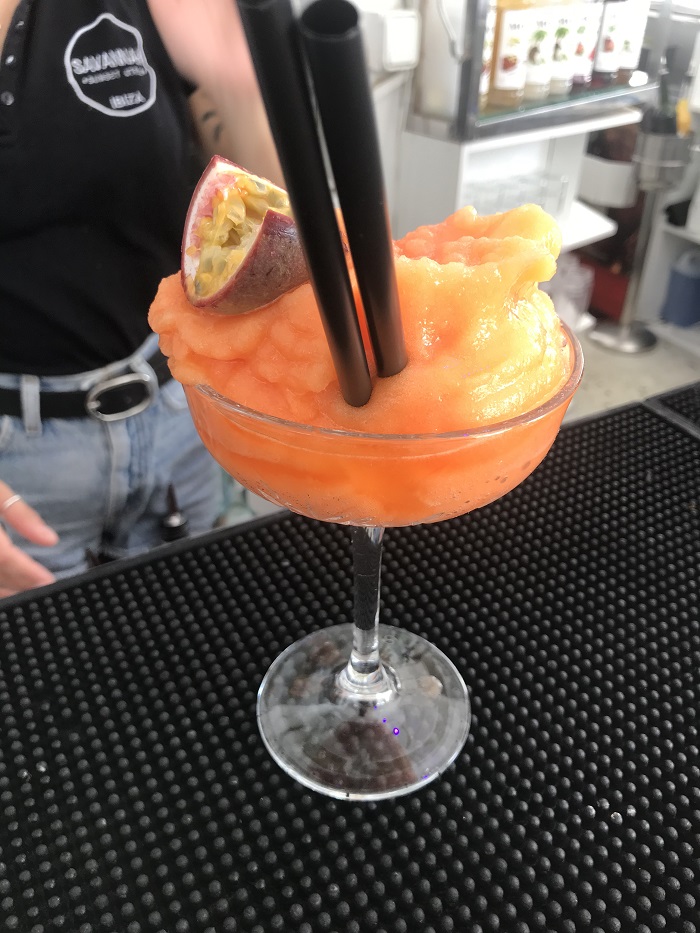 Frozen Pornstar Martini! 
Our mixologist Barbara was lovely and knew her stuff; we sampled a lot of cocktails!
When the time comes to move on, and you're ready to let your hair down, grab a drink or two in Highlander Scottish Pub at the top of the west end. You can even book an area out for your hens. Message via Facebook for more information.
WATCH THE SUNSET
We decided to book a table at Café Mambo to watch the world-famous sunset; it's the perfect place to start off your evening. You'll be surprised how reasonably priced (and delicious) the food is.
Try the seared salmon in teriyaki sauce and the delicious Iberian pork, with a jug of cava sangria to sip as the sun goes down.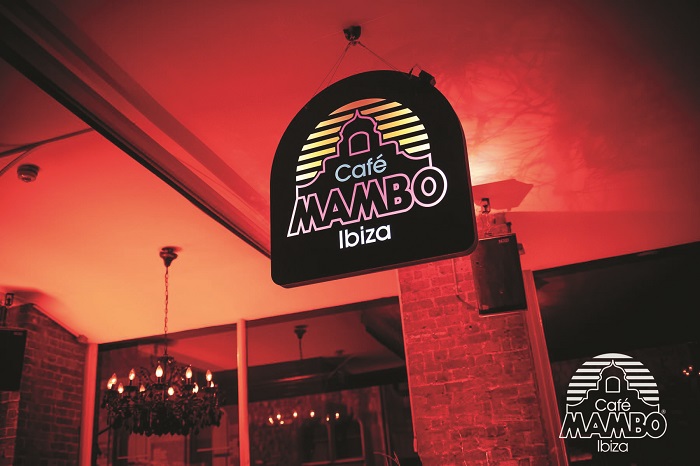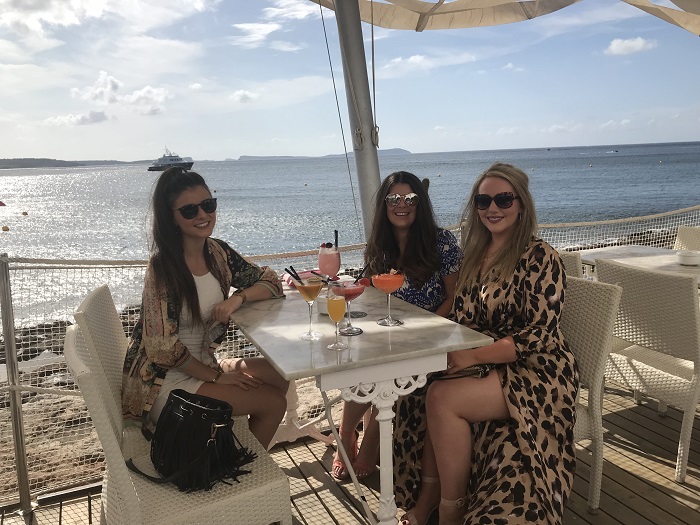 Digital ed Steph (front right) enjoying the sunset with bestie Letitia and friend Alexandra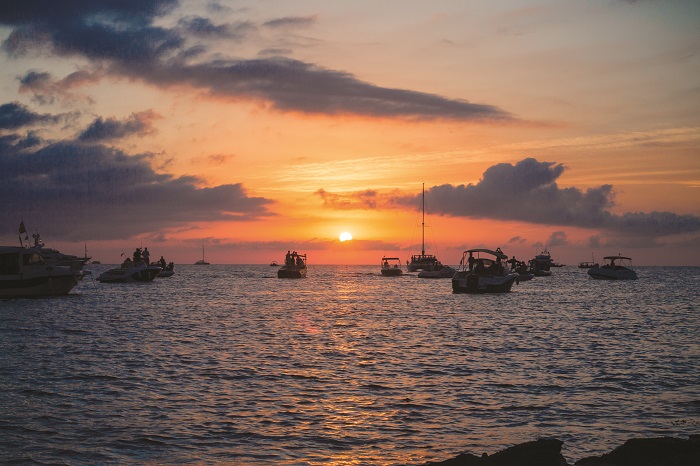 The sunset in Ibiza needs to be seen to be believed
Ask for a seafront or regular terrace table if you want the best views, and keep an eye on their Facebook page to find out who'll be DJing on your visit.
Why not get out on the open sea and enjoy the sunset there?
Sunset Boats Ibiza charters stylish luxury boats for up to 10 people, which can drop you off at Cafe Mambo after the sunset.
AFTER SUNDOWN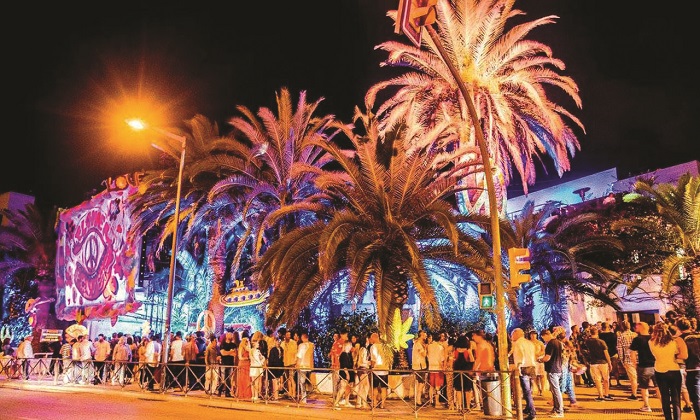 End the night at Pacha; the longest-established club night Flower Power is on every Wednesday, and combines 60s, 70s, 80s and 90s tunes with special sets from international DJs.
A good choice for a hen celebration, this night will appeal to everyone – even your mum or gran!
Forget 18-30; you can totally have a classy, high-end hen in San Antonio. And I plan on doing just that next year…
N E E D  T O  K N O W
Fly to Ibiza from Glasgow or Edinburgh with Jet2 from £51 one way.
Stay in a suite at Las Mimosas for up to three people from £144 per night, with breakfast and spa access available to add on. Visit lasmimosaibiza.com for more information and to book.
Book your cocktail class at Savannah by emailing info@savannahibiza.com.
Reserve a table at Café Mambo by visiting their website, cafemamboibiza.com. Minimum table spend applies.