SWD Visits… Glen Clova Hotel
We visited the lovely Glen Clova Hotel, nestled away is beautiful and rugged Scottish countryside...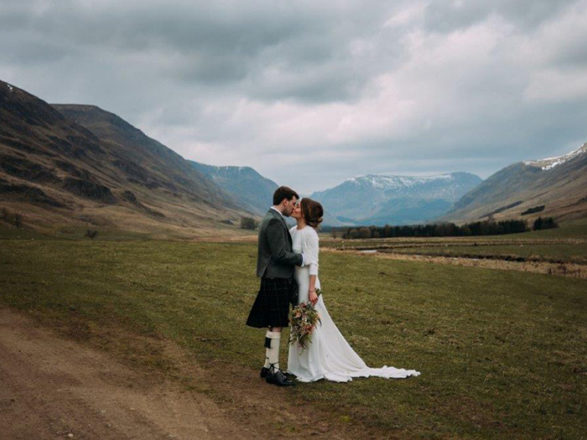 Scottish Wedding Venues editor Patricia-Ann Young visited the lovely Glen Clova Hotel nestled away is beautiful and rugged Scottish countryside…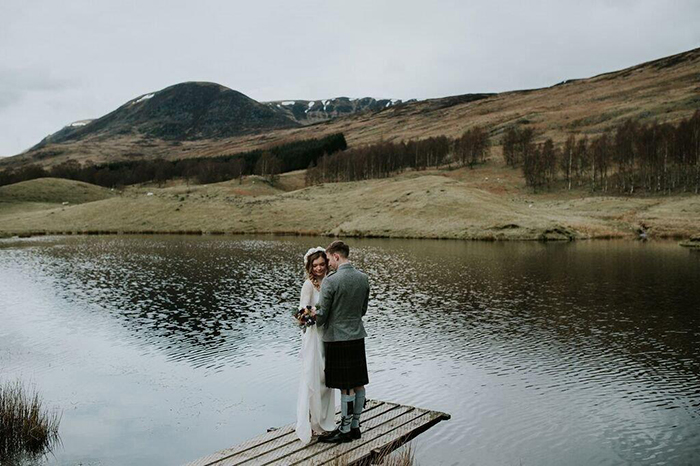 IMAGE | Anna Urban Photography
Beautiful in its remoteness, Glen Clova Hotel is a wonderfully unique wedding venue nestled amongst some of Scotland's most dramatic scenery.
Just travelling on the winding country roads to the hotel feels like a special part of the experience of staying there. As I delve ever deeper into rural Angus, the blissful feeling of leaving the stressful city life behind starts to kick in and I know that I was in for a relaxed night that will help recharge my batteries.
The hotel itself is bright, charming and modern, and I can just imagine a couple taking over this cosy venue for their wedding day. Before our tour, we have a delicious meal in the spacious, airy restaurant which overlooks the glen. This space doubles as Glen Clova's reception room, and can hold up to 120 guests.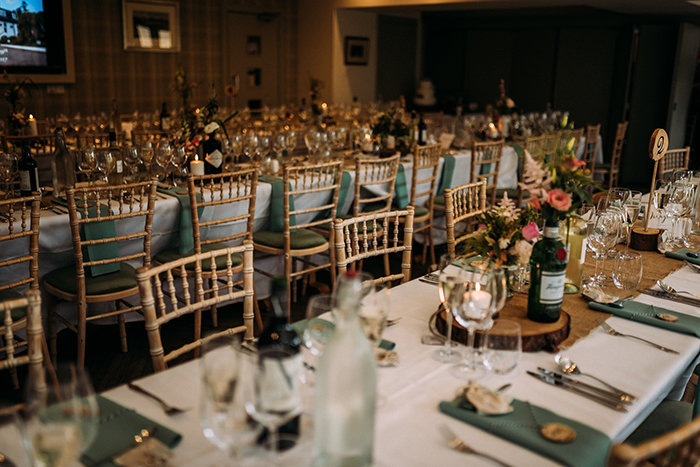 IMAGE | Burfly Photography
After eating our fill, we walk a mere 100 yards away from the hotel to the Clova Kirk. This lovely little building is the perfect spot to hold your ceremony, religious or not. With permission from the Clova Kirk Trust, you can decorate the space to make it perfect for your wedding day. I'm totally charmed by the Kirk and its surroundings; it'd be so romantic to walk through the rugged glen to the church on your wedding day!
Stay awhile
One of the special things about Glen Clova Hotel is its luxurious on-site lodges. These lodges vary in size allowing you plenty of accommodation options for yourself and your guests. You can take over one of the larger lodges with your bridal party, then have your wedding night in the romantic one-bedroom Old Mill lodge. Also, each of them have a hot tub and sauna – post-wedding hot tub party anyone?
Walkies
The hotel is home to the incredibly charming Walkers Bar, a super cosy, rustic pub that's a popular resting spot for hillwalkers making their way through the glen. This is a great place to have a drink the night before your wedding, or for your guests to chill out if the reception gets too much. Plus, it's dog-friendly!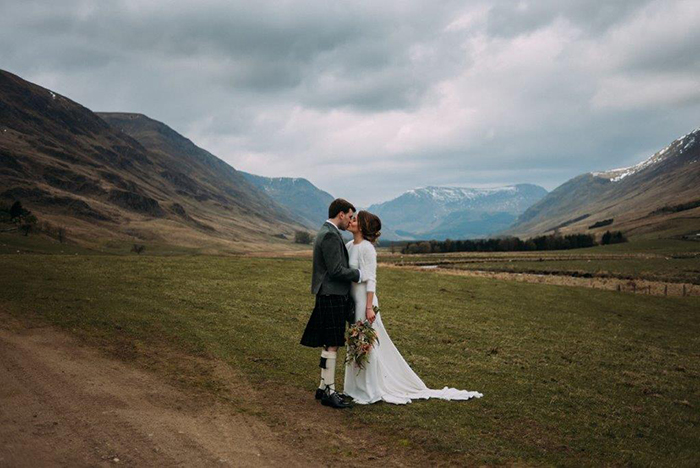 IMAGES | Burfly Photography
---
Visit Glen Clova's website | t. 01575 550350 | e. hotel@clova.com