SW Visits: Cringletie House, Scottish Borders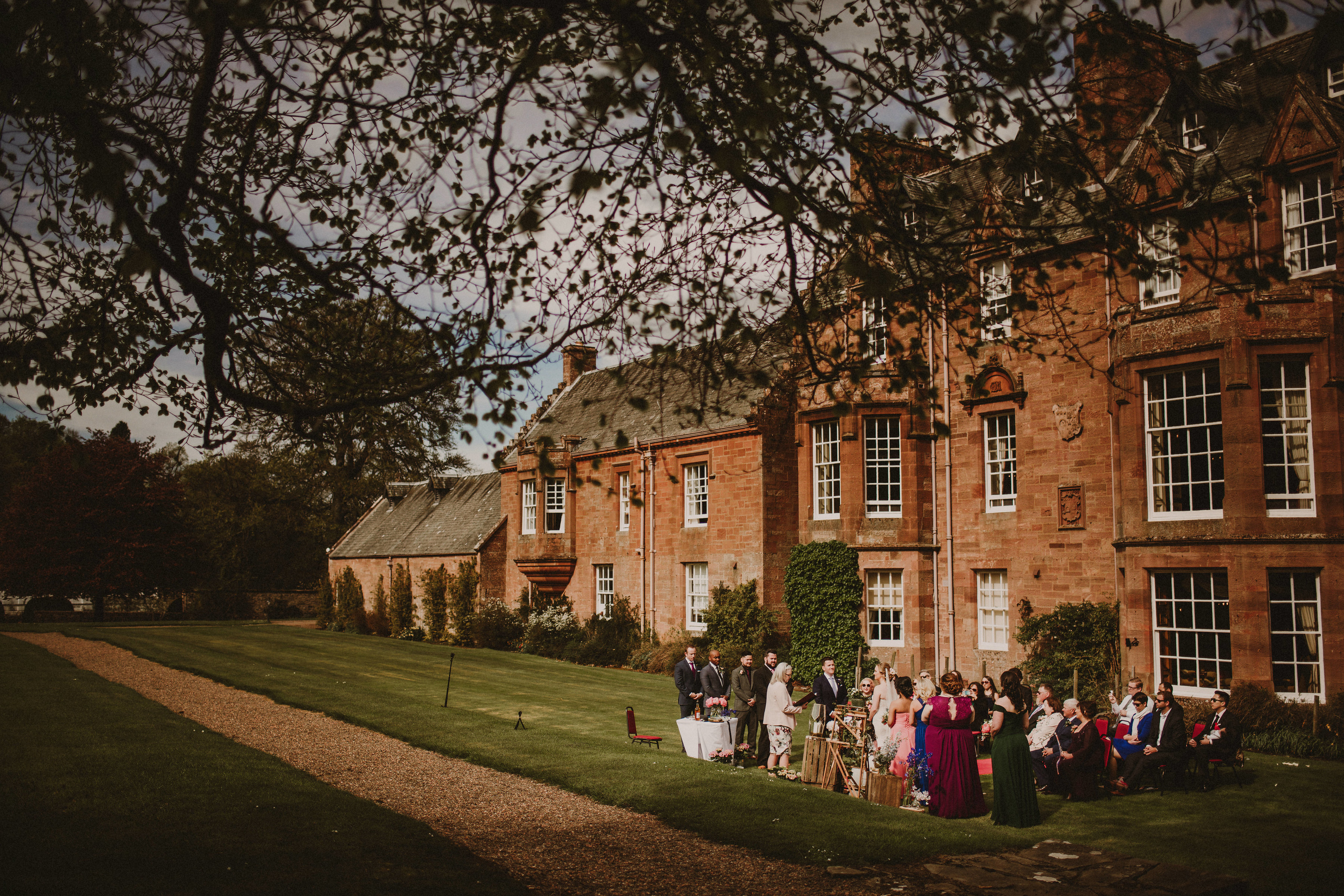 IMAGE | MARK PACURA PHOTOGRAPHY
Watching Cringletie House appear as we approach up the swooping driveway is nothing short of breathtaking.
I'm lucky enough to be visiting and spending the night at this picturesque former Baronial castle and popular Scottish wedding venue.
Just 30 minutes south of Edinburgh, on the road to Peebles, it's a sight to behold, set in 28-acres of luscious woodland, surrounded by intricately manicured lawns.
AN INTIMATE AFFAIR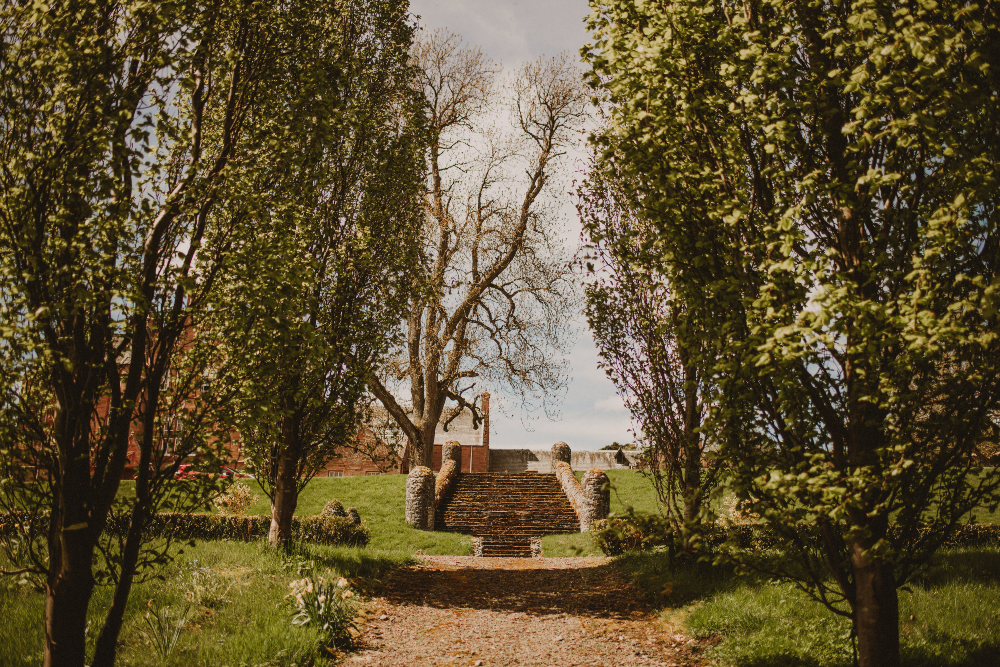 Before checking ourselves in, we take a walk around Cringletie's walled garden, which dates back over 400 years.
Steeped in history, it's the perfect spot to snap some memorable wedding photos.
You can get a scope of all the space on offer here: the hotel itself, and on-site cottage, which together can accommodate up to 32 guests for an overnight stay.
For your wedding ceremony, Cringletie can host up to 70 guests.
STAY WITH ME
Once checked in, it was up to our room, The Melrose Suite. A junior suite, this room is decorated with elegant furniture, and exudes a warm, cosy feel as soon as you step in the door.
It's one of the largest rooms on offer, boasting a super king-size four-poster bed, as well as comfy seats and a beautiful en-suite bathroom.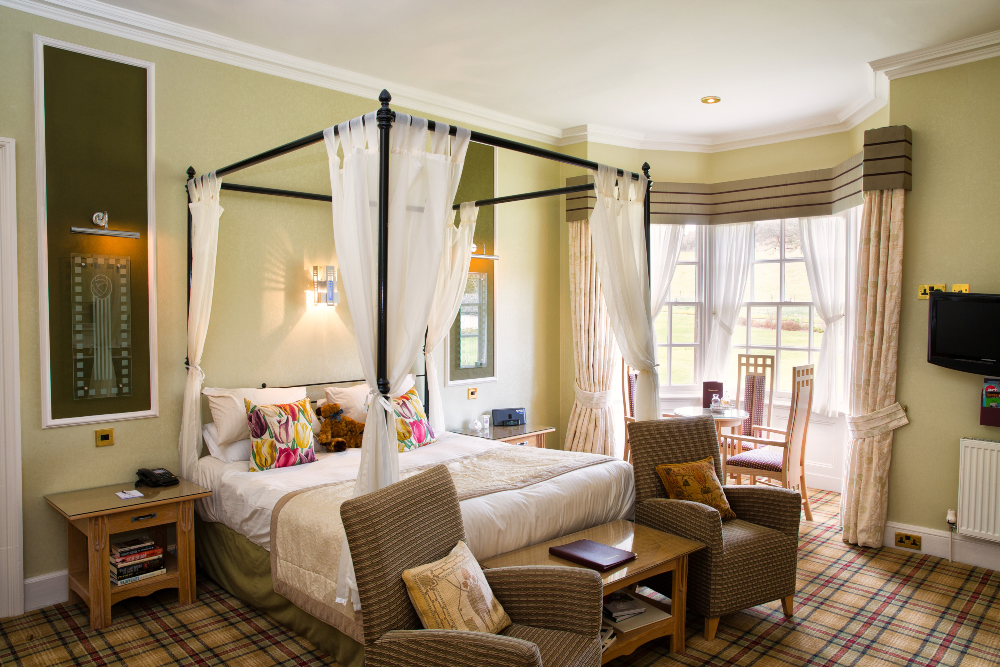 Pictured: The Melrose Suite, where we spent the night
Couples can spend the first night as newlyweds in the Selkirk Suite; the hotel's master bedroom, which offers an adjoining lounge and huge en-suite bathroom complete with Jacuzzi whirlpool bath and in-built TV – add a bottle of champagne and close yourself away for the night!
There's a furry friend to be found in each room, too: a teddy bear called Huggy, who you can adopt and take home for a fee to the desk at reception.
DINNER WITH A VIEW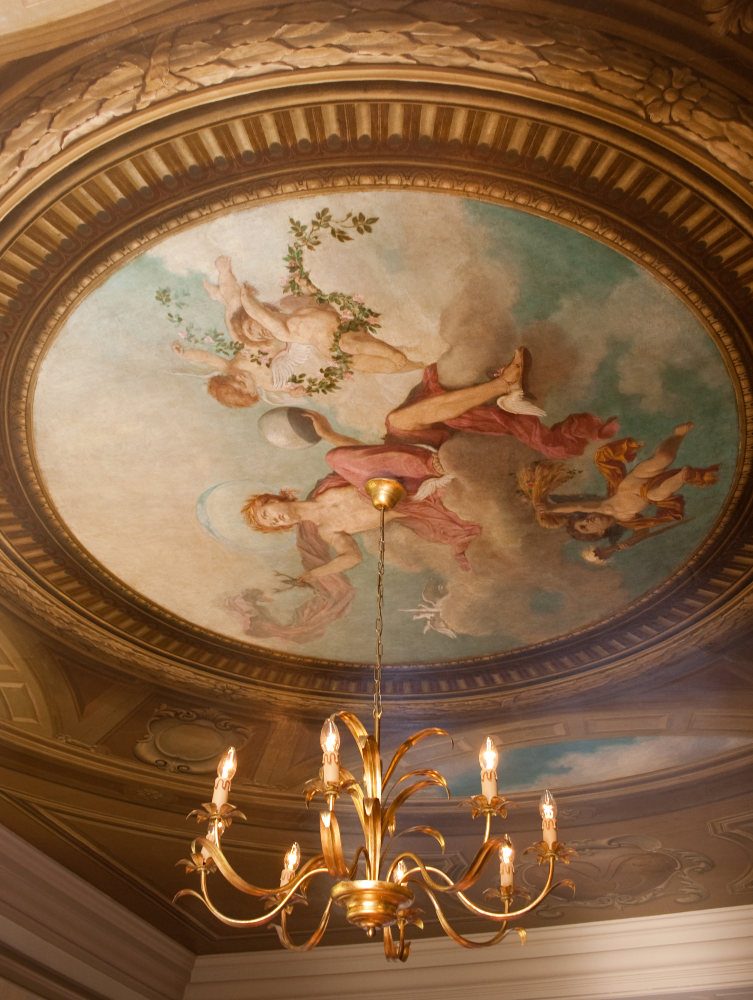 After freshening up, we headed down to the stylish Sutherland Dining Room.
You can expect to be met with sheer elegance: dark wooden fixtures, a magnificent fireplace, hand-painted ceiling and large windows provide the room with natural light, and gorgeous views to accompany our meal.
Attentive waiting staff check in on us like clockwork, yet the meal is a relaxed, familiar experience. Breakfast, lunch and dinner are all served in the dining room, and it's the ideal spot for a sumptuous wedding breakfast.
Cringletie's menu finds that rarely struck balance between luxurious flavours and hearty portions, offering quality food that celebrates Scottish produce.
It's utterly delicious, but none of this should come as a surprise – just last month Cringletie House took home the top prize for Hotel Dining Experience of the Year at the Hotel Awards Scotland.
UNDER THE STARS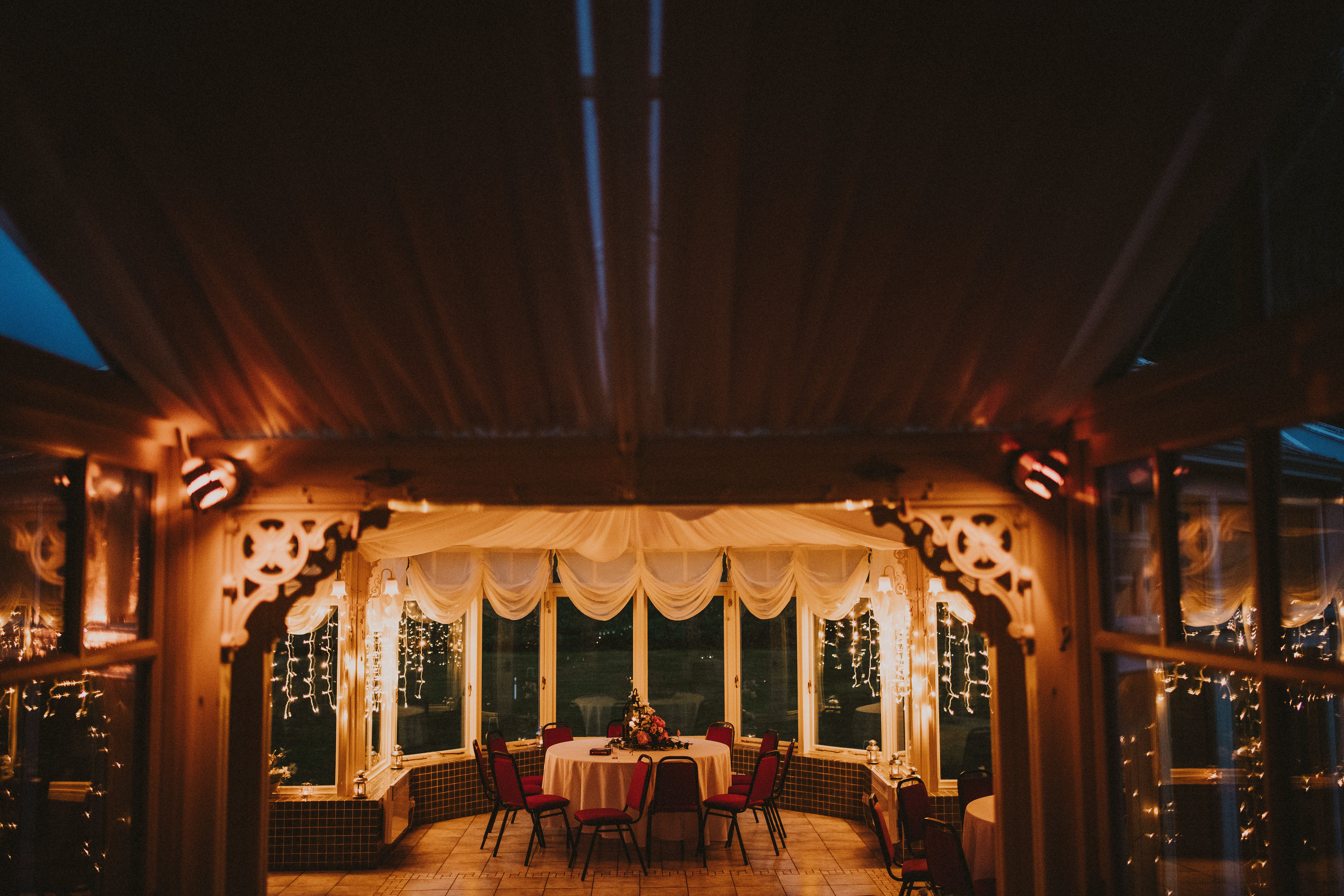 After dinner, we pop our heads into the hotel's drawing room and downstairs bar.
Adjoining the bar, a converted library dotted with gorgeous chesterfield sofas, is Cringletie's conservatory, striking with its panoramic backdrop of the grounds.
It's a dreamy stage for that long-awaited first dance, and what could be more romantic than celebrating the night away under the stars, or even heading out for a firework display on those manicured lawns?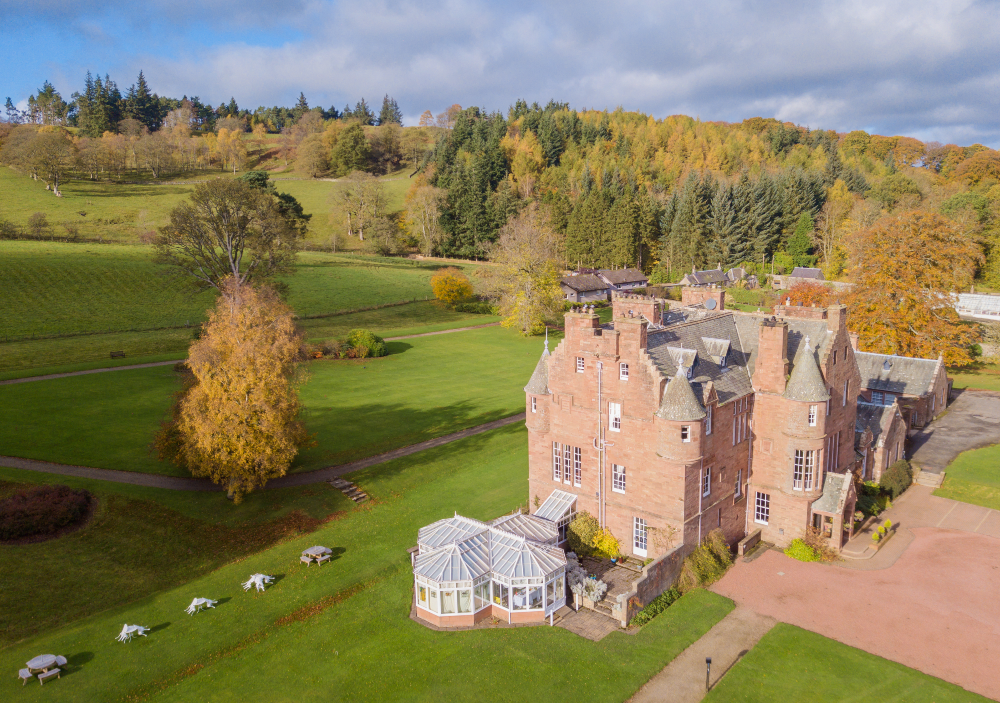 Plan your visit to Cringletie House…
Visit the Cringletie House website | t. 01721 725750 | e. enquiries@cringletie.com