Six of the Best… Venues for a Scottish Winter Wedding
Now is the perfect time to plan a winter wedding, so we've found six of the best wedding venues for you to say I Do in!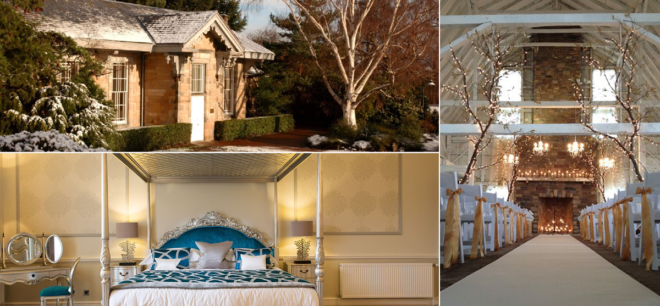 Royal Botanic Garden – Edinburgh
gatewayrestaurant.net | 0131 552 1974
Royal Botanic Garden Edinburgh is a magical space to celebrate your big day in, no matter what time of year it is. However in winter, it really does truly sparkle and come into its own as a beautiful winter wonderland.
Frost on the evergreen rock garden provides a beautiful backdrop for any wedding photos, and the cosy Caledonian Hall allows space for up to 100 friends and family for dinner, complete with a large wooden dancefloor to ceilidh to your heart's content!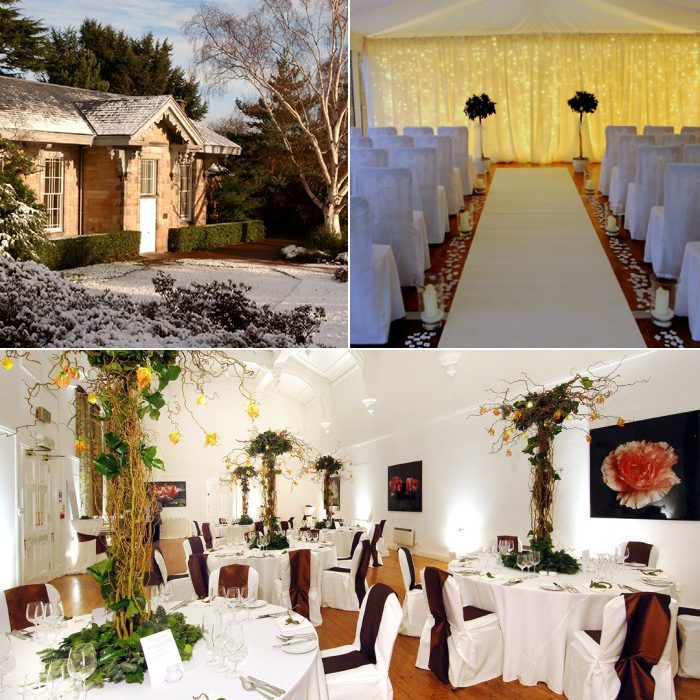 Discover this beautiful venue that brings Scotland's breathtaking scenery into the city centre and even better, take advantage of their Winter Wedding package at a very special rate between October this year and March 2017. See below for more.
Perfect for: The best of both worlds; botanical surroundings with a city location
We love¦ the twinkling fairylight canopy (worth £500) which is available free of charge for weddings in November, December and January. This just adds to the icy fairytale theme!
Balbirnie House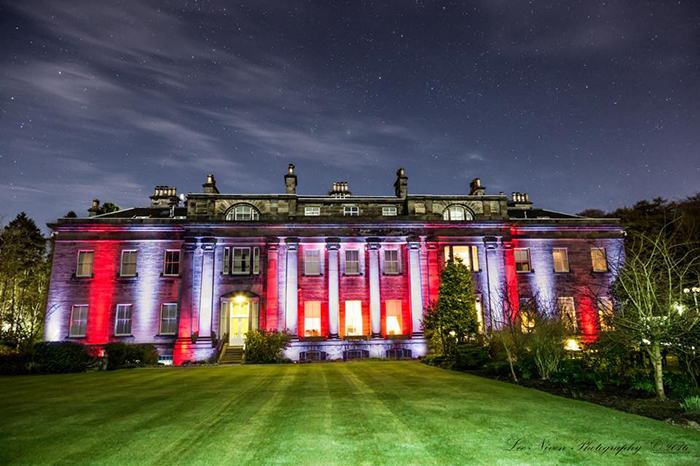 balbirnie.co.uk | 01592 610066
A gorgeous Georgian mansion tucked away in the Fife countryside, Balbirnie House Hotel beautifully stands out from its sleepy country surroundings.

Winner of the Scottish Wedding Hotel of the Year award for four consecutive years, Balbirnie guarantees excellence as soon as you cross the threshold.
Modern with stunning grounds, Balbirnie is one of Scotland's most exceptional places to tie the knot.
Perfect for… a cosy hot chocolate drinks reception around the roaring fires.
Fingask Castle
fingaskcastle.co.uk | 01821 670777
A lovely and secluded Scottish castle, Fingask is like something out of a romance novel.
Situated in Perth and Kinross, Fingask has bucket loads of old fashioned charm, and is strongly imbued with centuries of Scottish history.
You won't have to sacrifice the castle's beauty for a long guest list, because with a marquee, Fingask can hold up to over 300 guests!
Good to know… Fingask is well situated for Scots in the East, being close to Dundee, Fife and Perth!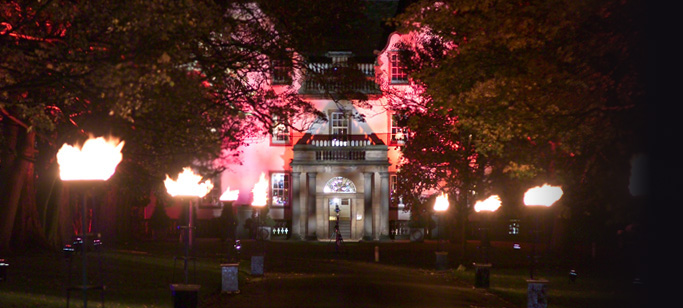 Prestonfield House
prestonfield.com | 0131 662 2305
Not one for those looking for a simple, stripped back wedding, Prestonfield takes opulence to new dizzying heights.
In the centre of Edinburgh, Prestonfield's cosy yet glamorous atmosphere makes it feel more like an eccentric laird's estate than a hotel five minutes away from the Royal Mile.
A real statement venue, with gorgeously sumptuous interiors, if you're guests say they're not impressed- they're lying!
Perfect for… a couple who want to have serious wow factor on the day.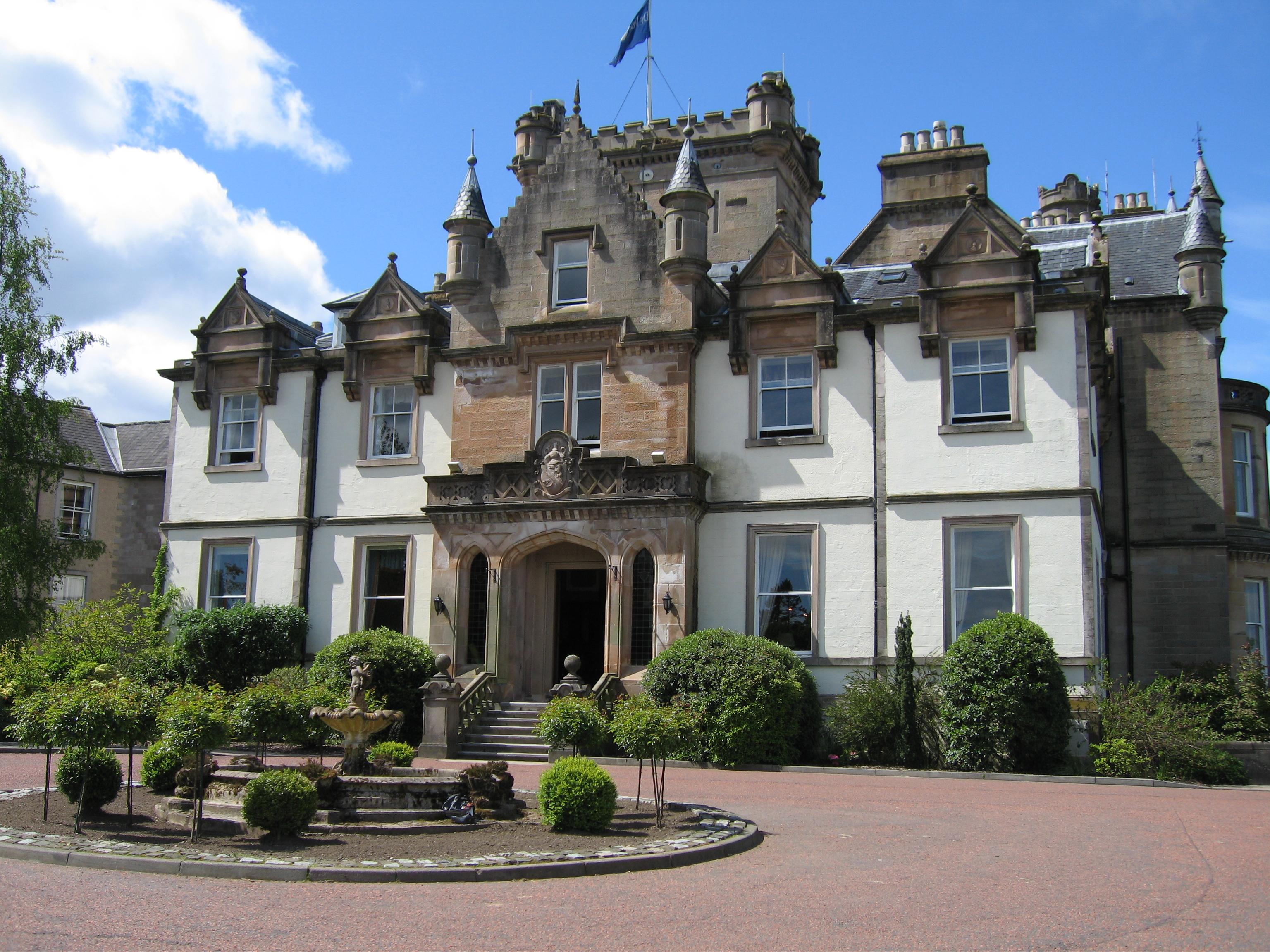 Cameron House Hotel
cameronhouse.co.uk | 01389 310777
The famous house on the banks of Loch Lomond is beautiful in winter. With its breathtaking views of some of the country's most striking landscapes, it allows you to see the best of Scotland while keeping you in the luxury of its amazing facilities.
With a spa so you can unwind before your big day, to its stunning contemporary furnishings, Cameron House is one of Scotland's classic wedding venues for a reason.
Perfect for… beautiful views across Loch Lomond, stunning in winter mist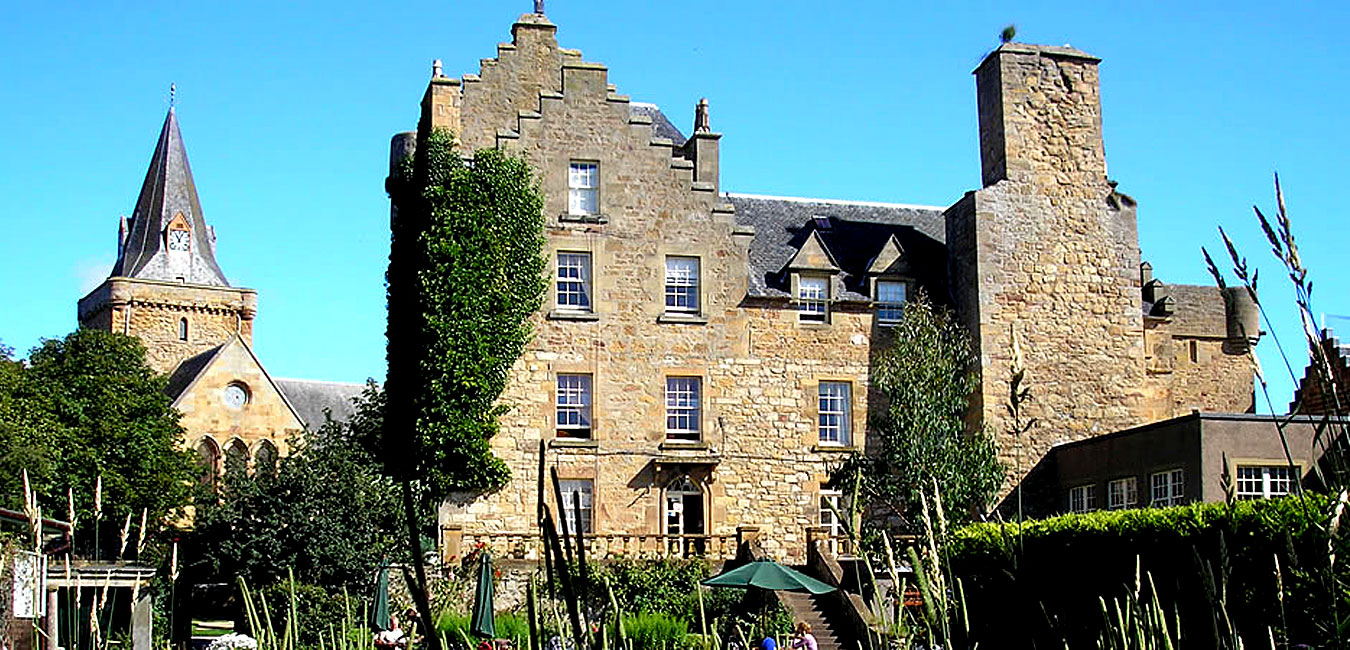 Dornoch Castle
dornochcastlehotel.com | 01862 810216
In the Scottish Highlands, Durnoch Castle is a homely venue perfect for couples who want their venue to have a warm and rugged charm.
The castle has been refurbished throughout its long life to keep the house's original charm and personality, and has a very unique Scottish ambiance.
Winter in the highlands is sometimes harsh but always striking, and Durnoch Castle easily encapsulates Scotland's beauty and personality.
Perfect for… a real Scottish knees up!
**This post contains sponsored content**