18 Scottish wedding venues by the water 2018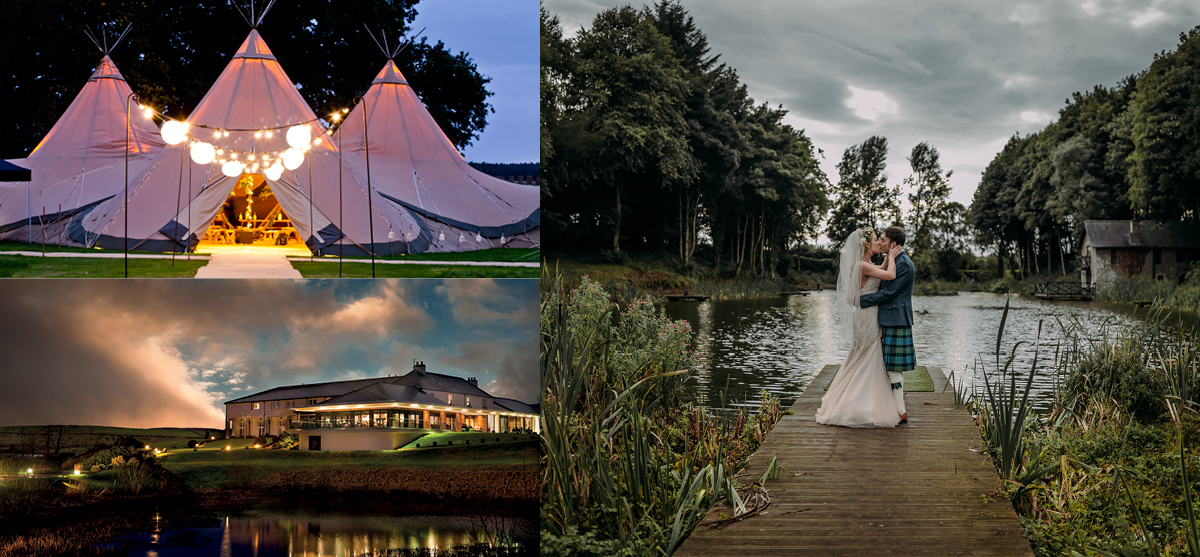 Scotland's beauty lies in its gorgeous scenery – rugged mountains, rich woodlands and of course, beautiful seas, rivers and lochs.
Lots of couples are looking for that perfect Scottish wedding venue by the water, and if you're one of them, we're here to help you out!
Here's some of our favourite Scottish wedding venues by the water in 2018…
This post contains some paid-for content.
ARDKINGLAS ESTATE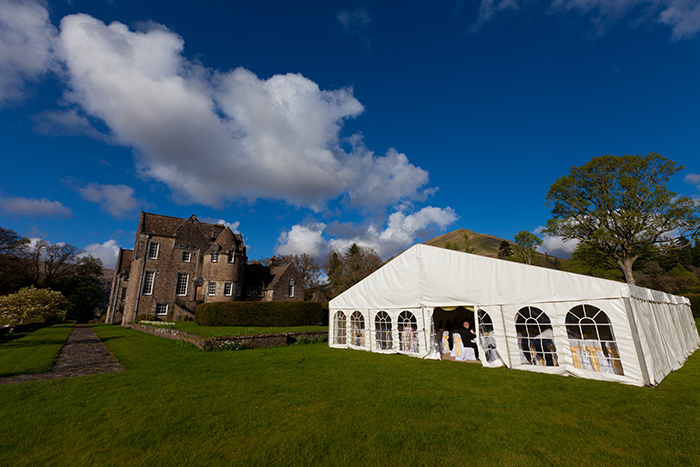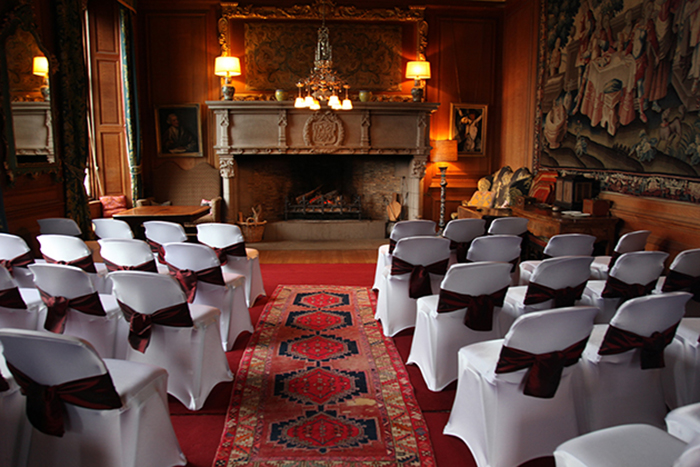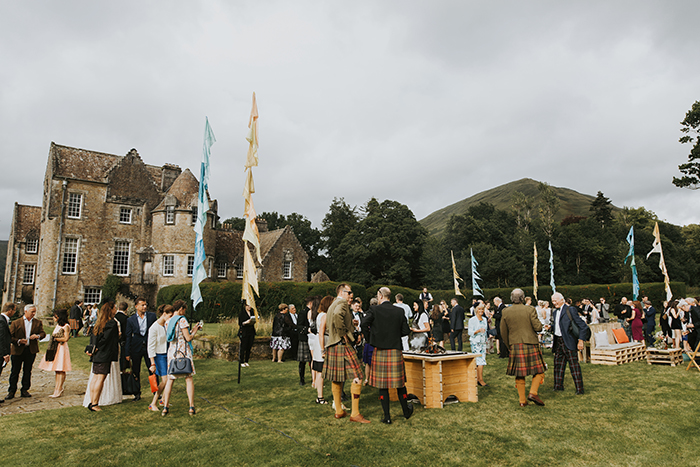 IMAGES: The Curries and Ronnie Cairns Photography
Although hidden gem Ardkinglas Estate is just an hour outside of Glasgow, it feels a million miles away thanks to its peaceful spot on the picturesque banks of Loch Fyne.
It's romantic setting makes it the ideal place for a wedding, with the terraced lawns, enchanting woodland gardens and picturesque loch providing lots of photo ops.
The house has stylish function spaces suitable for ceremonies up to 70 guests, whilst the garden site can house a marquee or tipi for guest lists between 70 and 200.
Visit Ardkinglas Estate's website | t. 01499 600261 | e. weddings@ardkinglas.com
Read reviews for Ardkinglas Estate
FORBES OF KINGENNIE COUNTRY RESORT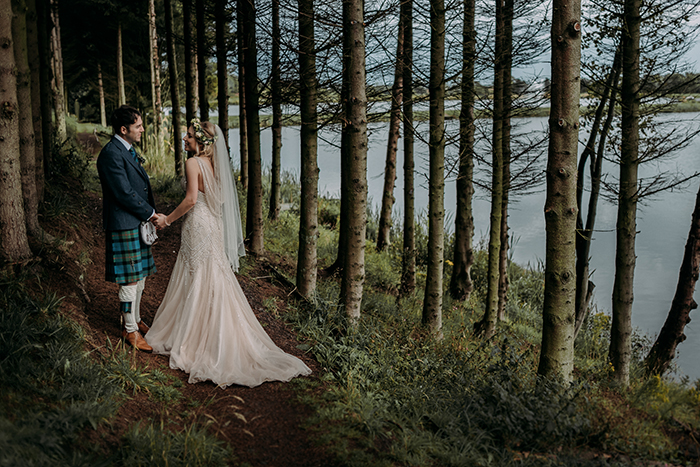 IMAGES | Burfly Photography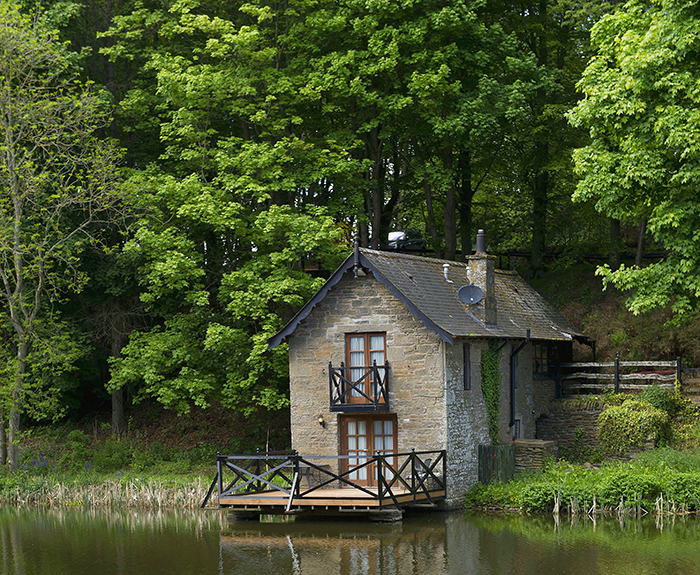 Forbes of Kingennie Country Resort is a refreshingly relaxing and private wedding venue, perfect for couples looking for a space that is cool and low key.
Only a short drive from the trendy Broughty Ferry area of Dundee, the wedding venue is famous for its breath-taking waterside location. This means there's plenty of spots throughout the venue's grounds for beautiful wedding photos by the water, or a romantic wedding ceremony outside.
Forbes of Kingennie Country Resort can accommodate weddings big or small, being able to hold weddings for up to 150 in its beautiful Inglesmaldie Events Suite or as little as 25 in Kingennie Court.
Visit Forbes of Kingennie Country Resort's website | t. 01382 350777 | e. functions@forbesofkingennie.com
Read reviews for Forbes for Kingennie Country Resort
KINKELL BYRE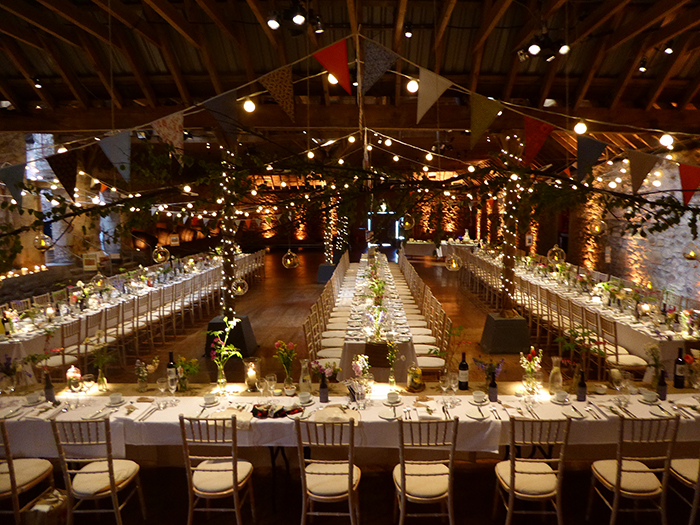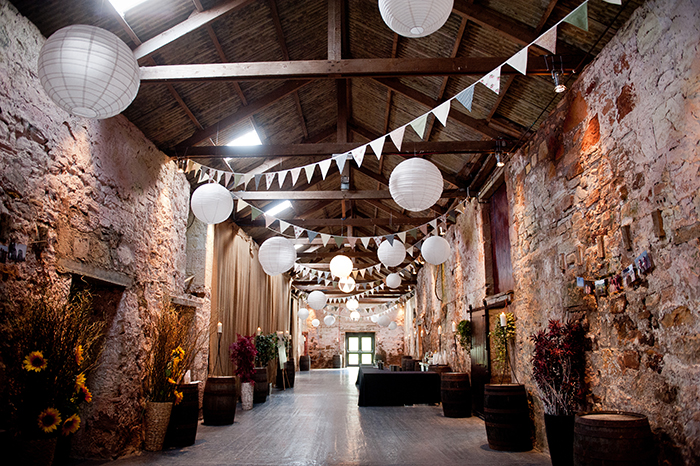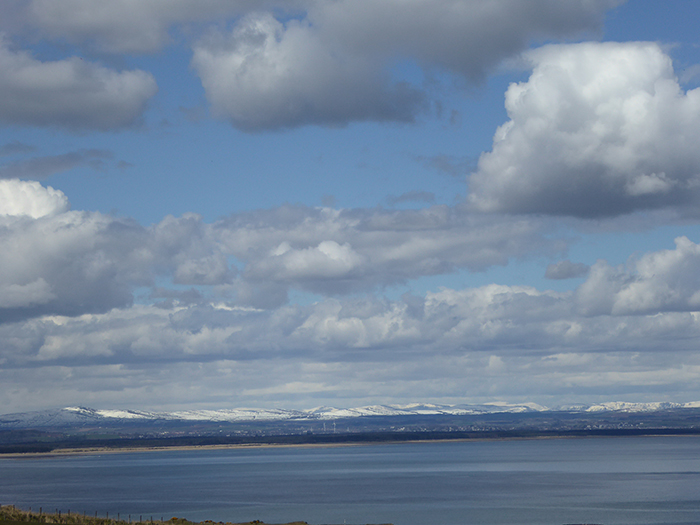 A former farm steading that held cattle over the cold winter months, Kinkell Byre has been converted into a charmingly spacious wedding venue that is perfect for couples looking for a rustic place to hold their big day.
Situated on the coast near St Andrews, Kinkell Byre has really spectacular views over the North Sea and east coast of Scotland from the St Andrews bay, and get this – you can have your wedding ceremony outside facing out onto this breathtaking view!
If the weather doesn't allow you to take your celebrations outside, Kinkell Byre have just installed a lovely glass door at the bar and reception area, giving you wonderful views for your ceremony or drinks reception inside the warm byre!
Visit Kinkell Byre's website | t. 01334 472003 | e. info@kinkell.com
LOCH LOMOND WATERFRONT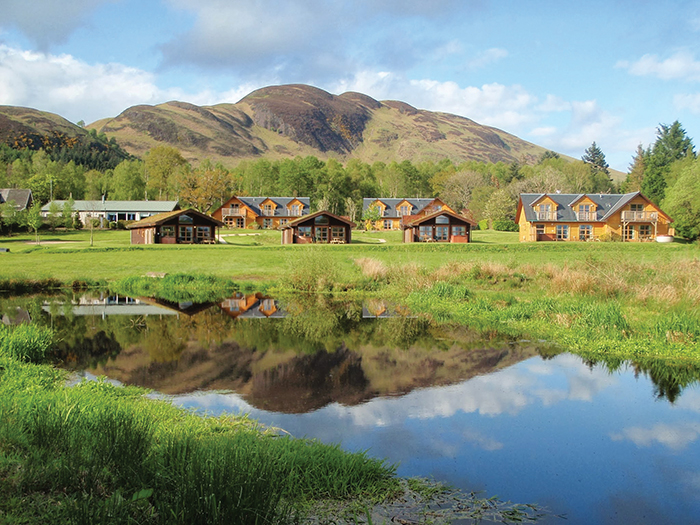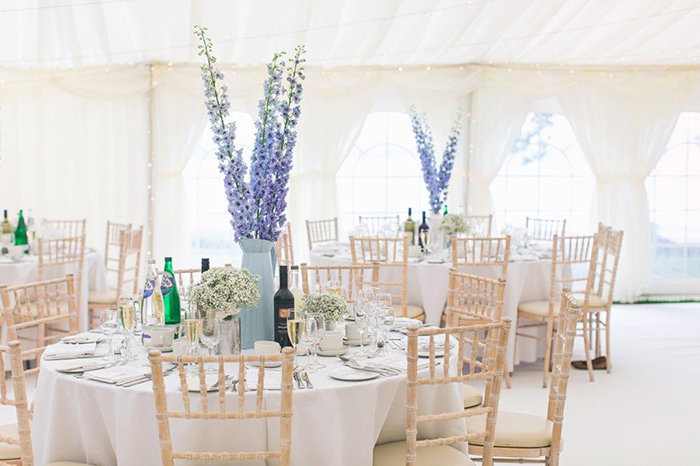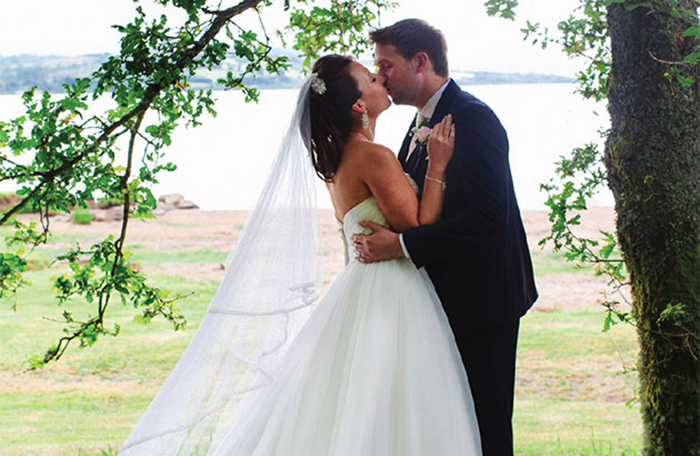 With woods on one side and the majestic Loch Lomond on the other, Loch Lomond Waterfront is a truly magical place to say 'I do'.
This a wonderfully personal and private hotel, and a fantastic location for couples looking for a beautiful Scottish hideaway for their big day. Situated on the very banks of Loch Lomond, you can have your ceremony down by the water, surrounded by your nearest and dearest.
You can have your reception inside the hotel or outside it a marquee or tipi tent, and there's plenty of onsite accommodation for guests who want to stay the night.
Visit Loch Lomond Waterfront's website | t. 01360 870144 
Read reviews for Loch Lomond Waterfront
LOCHSIDE HOUSE HOTEL + SPA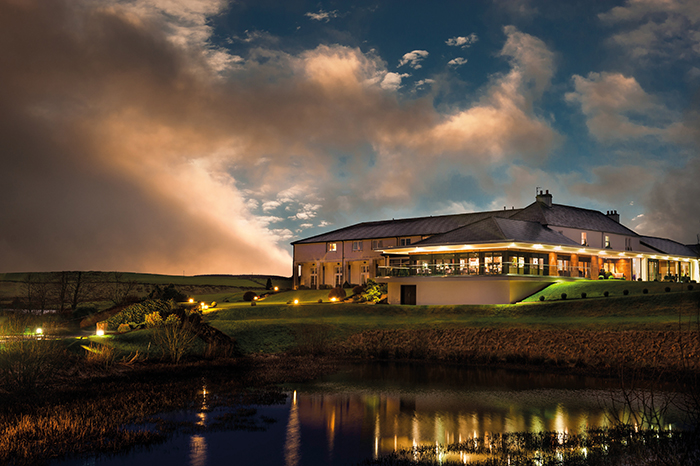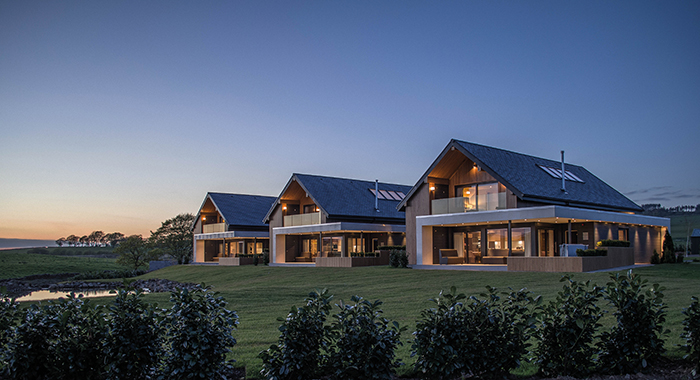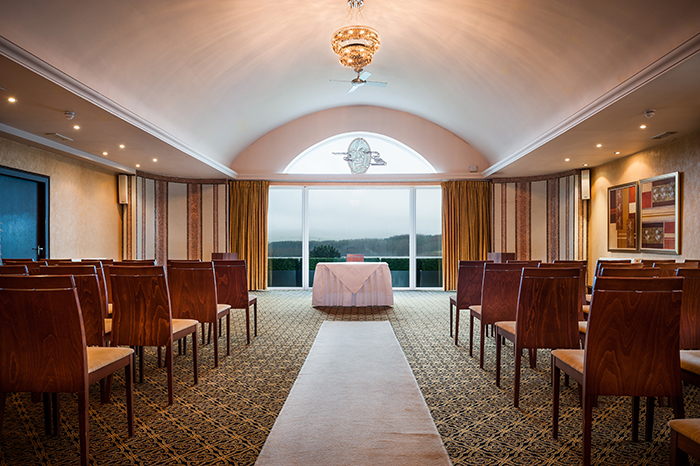 A luxurious getaway in the heart of Burns country, this fabulous hotel is a wonderful choice for a countryside wedding with a hint of glamour.
Set on the banks of the serene and beautiful Loch of the Lowes, the hotel was once a hunting lodge for Scottish gentry, but is now a state of the art hotel with a fabulous onsite spa and restaurant.
You can celebrate your wedding in the lovely Lochview Suite in full view of the majestic waters, and have your photographer take amazing couple portraits on the banks of the loch.
Visit Lochside House Hotel + Spa's website | t. 01290 333000 | e. reception@lochside-hotel.com
Read reviews for Lochside House Hotel + Spa 
THE OLD MANOR HOTEL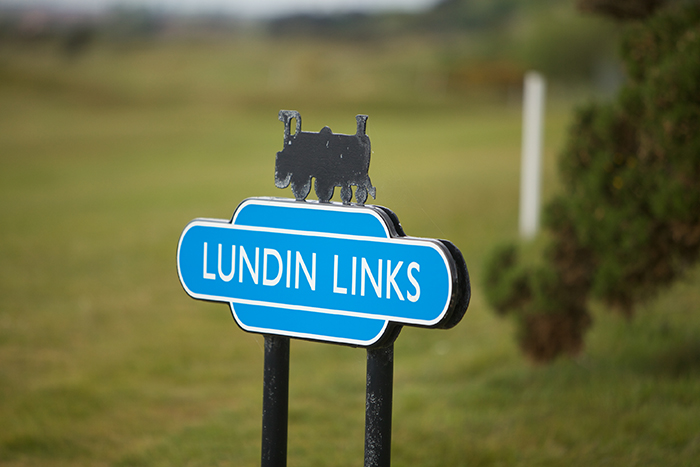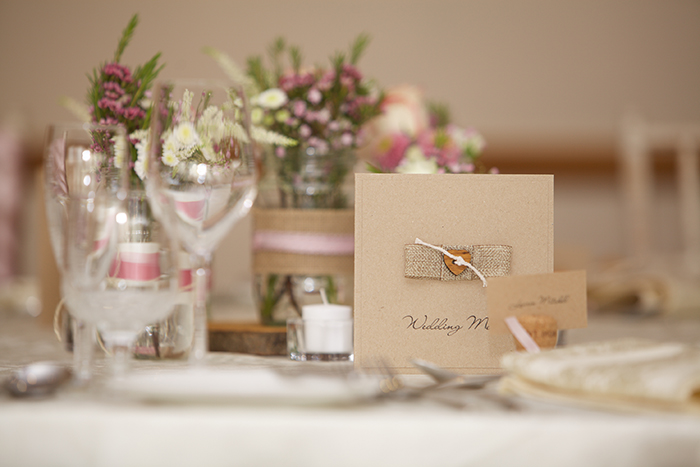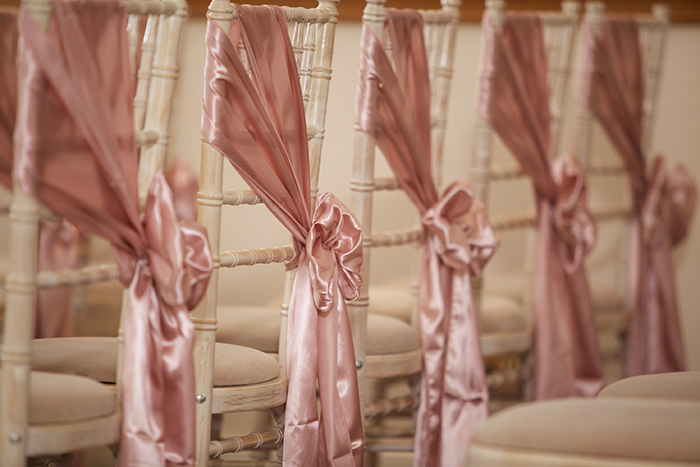 The Old Manor Hotel is a lovely venue that instantly gives off a sense of homeliness and relaxation. With panoramic sea views, beautiful interiors and amazing grounds, this could be the perfect backdrop for your wedding day.
Close to the city of St Andrews, The Old Manor Hotel has an unrivalled view of the sea, and you can even invest in a sea facing bedroom so you can get ready for your wedding and enjoy the stunning views that the hotel has to offer at the same time!
The hotel is able to accommodate up to 80 guests for your ceremony and 100 for your reception.They are also currently running an incredible Winter Wedding Package until March 2019 for weddings Sunday to Thursday – get in touch for more information now!
Visit The Old Manor Hotel's website | t. 01333 320368 | e. morag@theoldmanorhotel.co.uk
Read reviews for The Old Manor Hotel
MONESS RESORT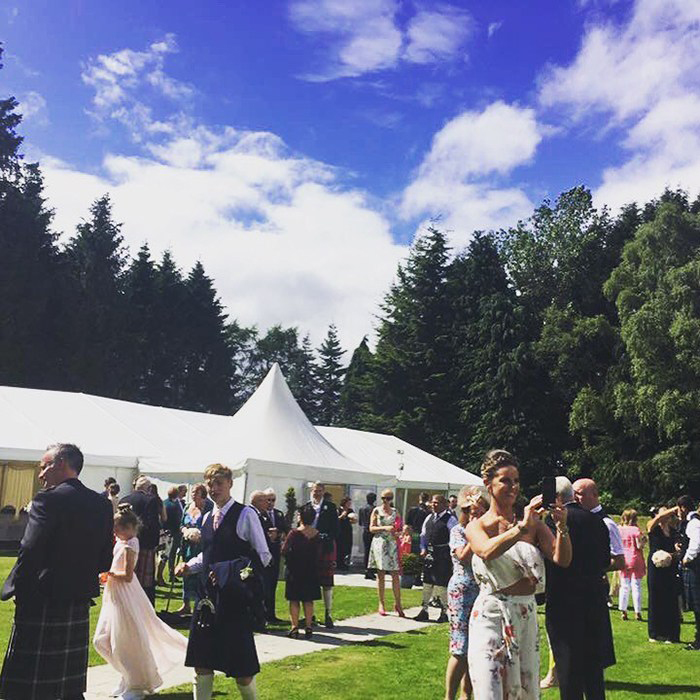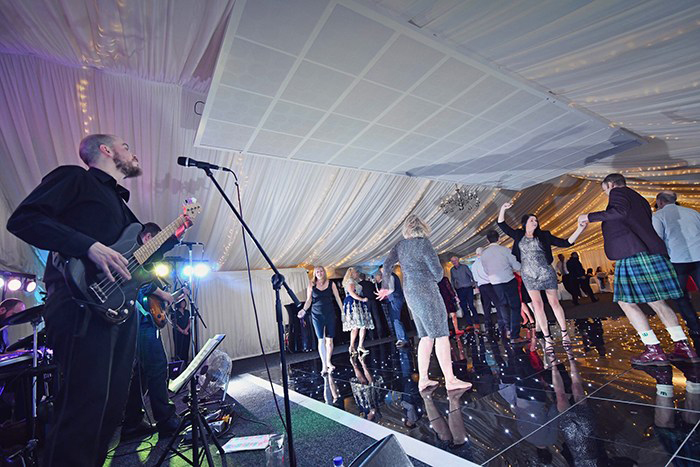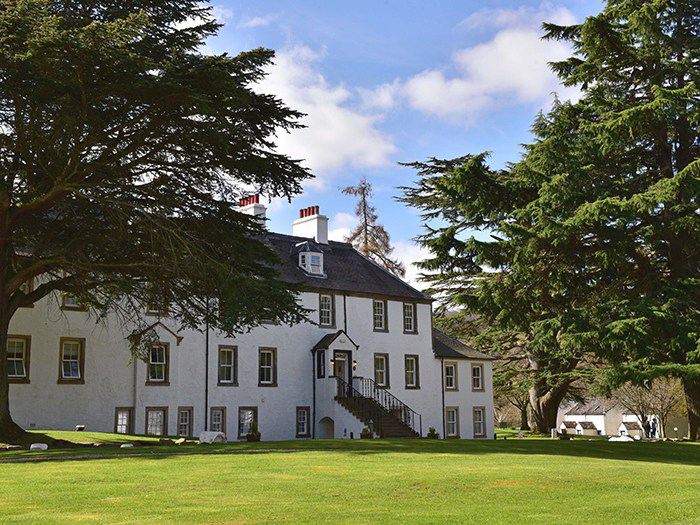 Moness Resort is a lovely wedding venue surrounded by picturesque grounds and only a short drive from the beautiful town of Pitlochry.
The estate is close to the River Tay, meaning you can head down to the water for amazing wedding photographs – just you, your partner, and the water!
Moness Resort provides a lovely blank canvas marquee for you to celebrate your wedding in, allowing you to style it in any way you wish!
Visit Moness Resort's website | t. 01887 822102 | e. events@moness.com
Read reviews for Moness Resort
PAPAKATA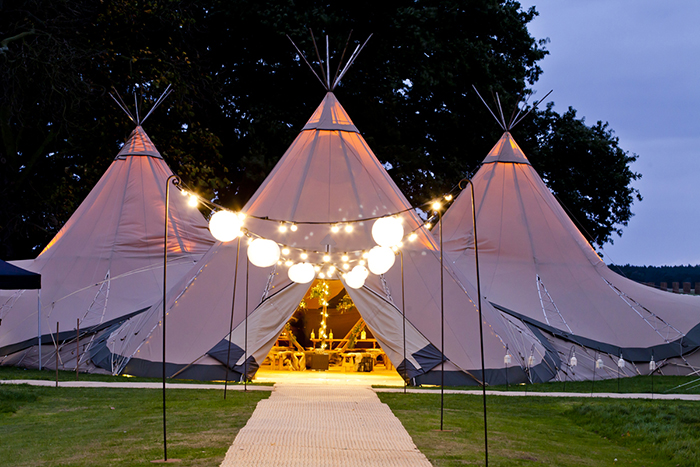 Have a beautiful spot by the water but no wedding venue to hold your wedding in? No problem! PapaKåta can set up their gorgeous luxury Sperry Tents or Giant Scandinavian Tipis (Teepees) so you can have the perfect wedding in your dream location.
If you're looking for something with a little more wow factor than your regular marquee, PapaKåta's Tipis and Sperry Tents are it! The elegant silhouette of the Sperry Tents, with their stunning oyster-coloured canvas and crisp sailcloth flags offer the ultimate in Hamptons chic, whilst the rustic charm of the Teepees, complete with cosy open fires look as beautiful inside and as they do outside.
In addition to their breath-taking tents, PapaKåta also offer their brides and grooms a luxurious edit of finishing touches to choose from, all complemented by a dedicated event planning service.
All the best parties happen in a PapaKåta tent!
Visit Papakata's website | t. 01738 479803 | e. tellmemore@papakata.co.uk
CRAIGELLACHIE HOTEL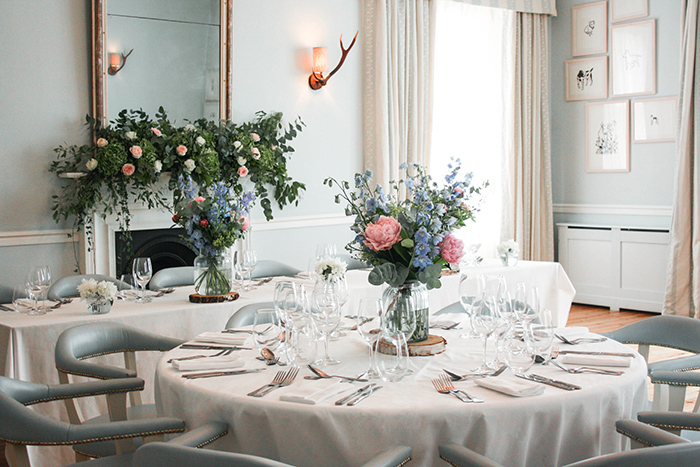 Country chic and stylish, Craigellachie Hotel is a wonderfully intimate venue to hold your wedding day. It is also close to the River Spey, allowing you to grab some special and intimate shots on its banks.
Visit Craigellachie Hotel's website
Read reviews for Craigellachie Hotel
EILEAN DONAN CASTLE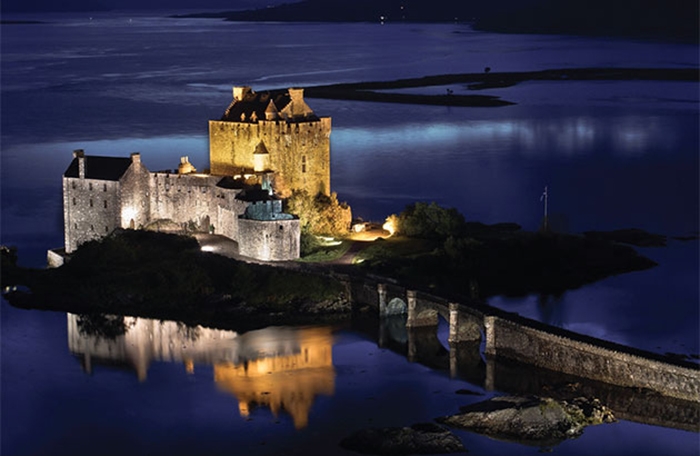 One of Scotland's most iconic castles, Eilean Donan is situated where three sea lochs meet, allowing for a really special wedding ceremony.
Visit Eilean Donan Castle's website
Read reviews for Eilean Donan Castle
DRIMSYNIE ESTATE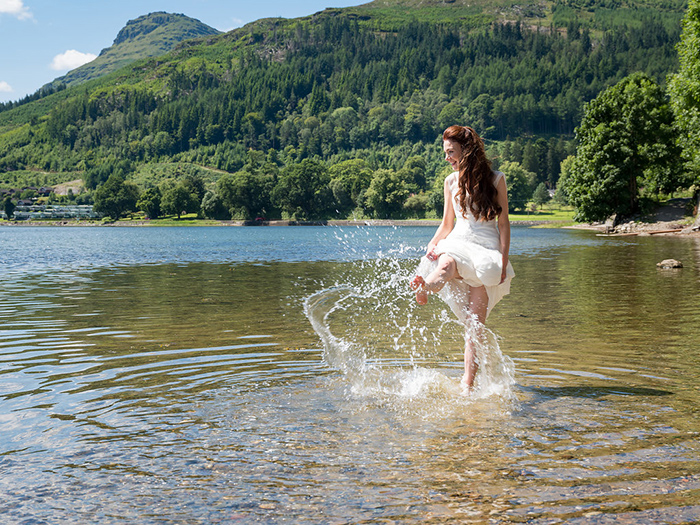 Situated on the banks of Loch Goil, Drimsynie Estate is a lovely and relaxed wedding venue and a great place to hold your wedding day.
Visit Drimsynie Estate's website
Read reviews for Drimsynie Estate
DUNDAS CASTLE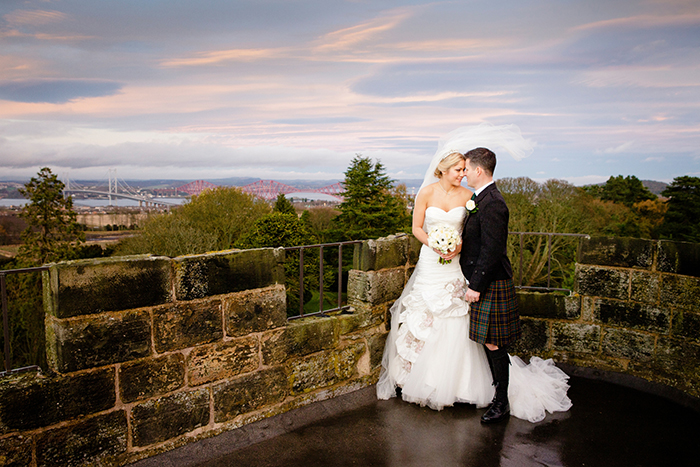 A stunning castle venue close to Scotland's capital, Dundas Castle has fabulous views over the Queensferry Crossing. It is also home to The Boathouse, a cosy and intimate honeymoon spot overlooking a picturesque loch.
Visit Dundas Castle's website
Read reviews for Dundas Castle
HARVEST MOON HOLIDAYS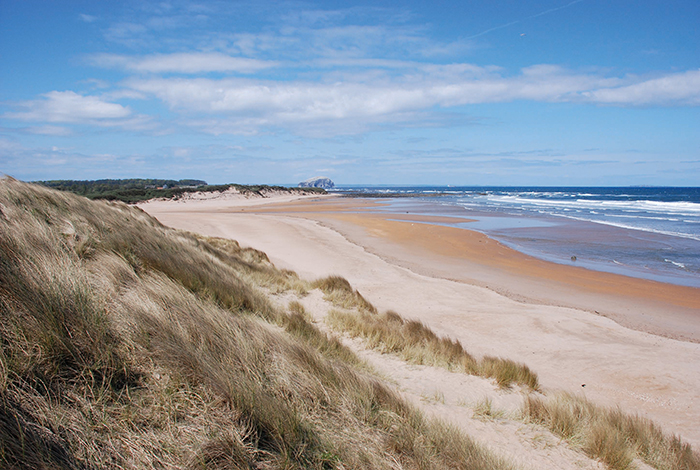 At Harvest Moon, you can tie the knot on a stunning sandy Scottish beach – truly a wedding day to remember!
Visit Harvest Moon Holidays' website
Read reviews for Harvest Moon Holidays
HM FRIGATE UNICORN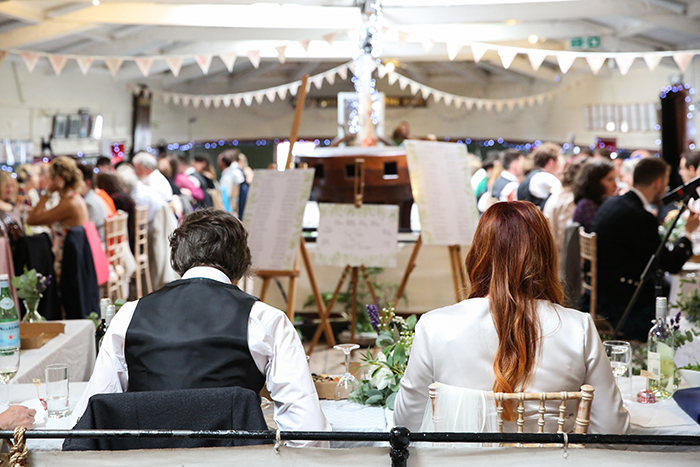 What could be more by the water than having your wedding on a boat? A brilliantly unique location in Dundee, tying the knot on the HM Frigate Unicorn will definitely wow your guests.
Visit HM Frigate Unicorn's website
Read reviews for HM Frigate Unicorn
THE KENMORE HOTEL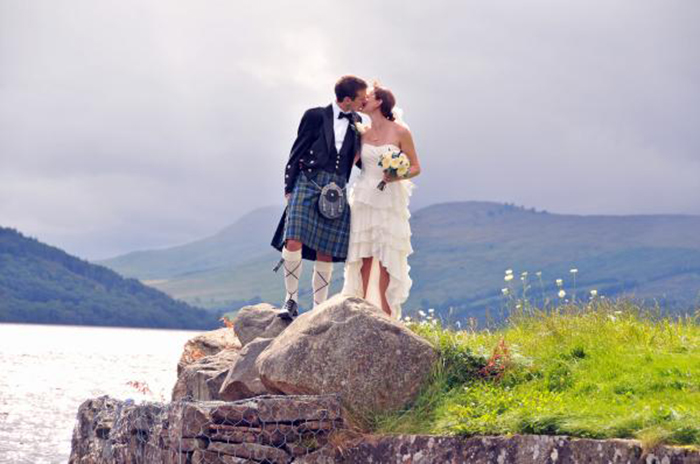 Situated in a truly magnificent location, The Kenmore Hotel sits overlooking beautiful Scottish mountains and has unrivalled views over the River Tay.
Visit The Kenmore Hotel's website
Read reviews for The Kenmore Hotel
LODGE ON LOCH LOMOND HOTEL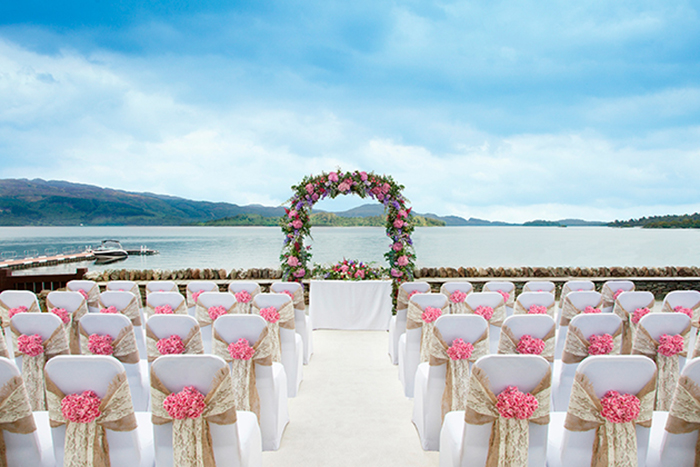 Situated in the beautiful village of Luss, Lodge on Loch Lomond Hotel is ideal for couples drawn to the famous, romantic loch.
Visit Lodge on Loch Lomond Hotel's website
Read reviews for Lodge on Loch Lomond Hotel
LOGIE COUNTRY HOUSE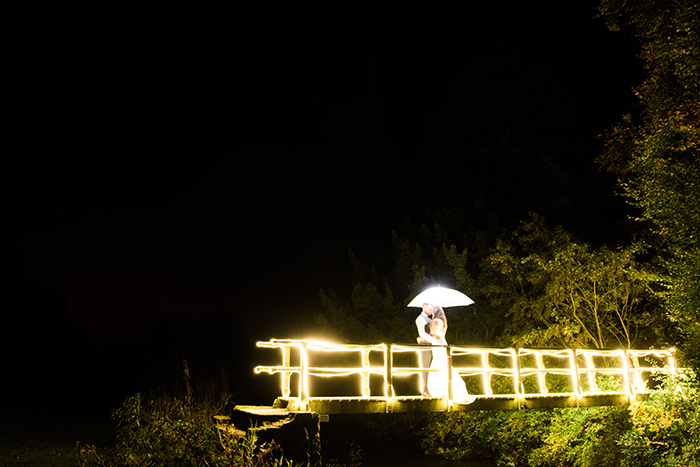 Logie Country House is a lovely Aberdeenshire castle with extensive grounds, including a gorgeously twee bridge over running water that makes for a fabulous photo opportunity!
Visit Logie Country House's website
Read reviews for Logie Country House
THE WATERSIDE HOTEL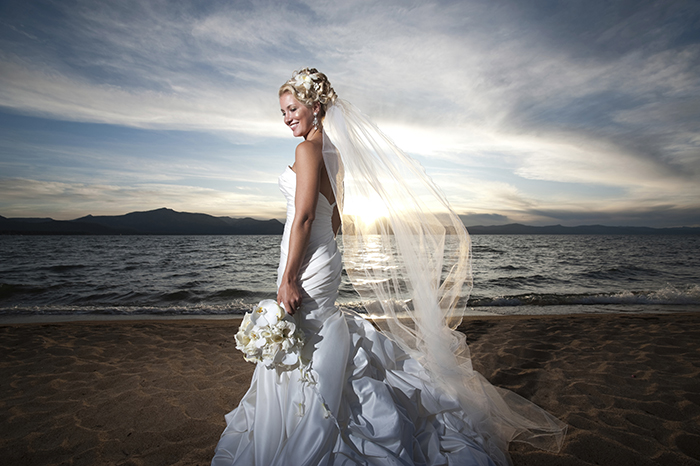 A lovely wedding venue that sits overlooking the coastline in West Kilbride, this is a really special place to say your 'I dos'.
Visit The Waterside Hotel's website
Read reviews for The Waterside Hotel