Rustic + unusual National Trust for Scotland venues
As well as historic castles and grand country estates, the Trust also looks after some unexpectedly quirky and rustic Scottish wedding venues!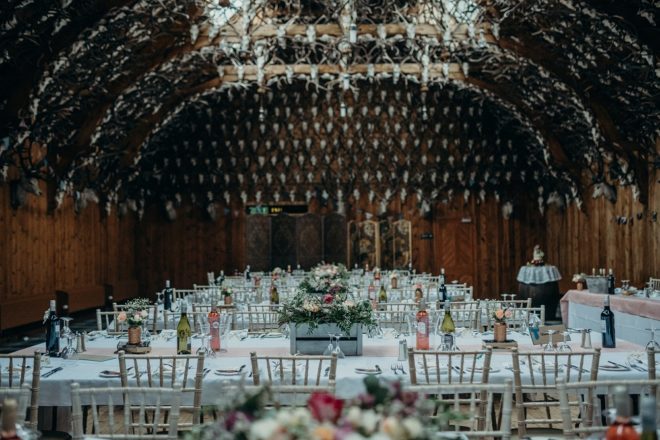 Think National Trust for Scotland wedding venues and straight away historic castles, country houses and rolling estates spring to mind.
But scratch beneath the surface and you'll discover a fascinating collection of quirky, alternative and 'secret' locations from the Trust that you can really make your own.
Ideal for traditional and non-traditional weddings alike, these rustic, charming and versatile spaces provide a truly blank canvas, inviting you to create your own dream wedding.
From stone barns and stable blocks to wood-panelled halls and eclectic ballrooms, we've selected a few of our favourites to inspire you!
MAR LODGE | Braemar, Aberdeenshire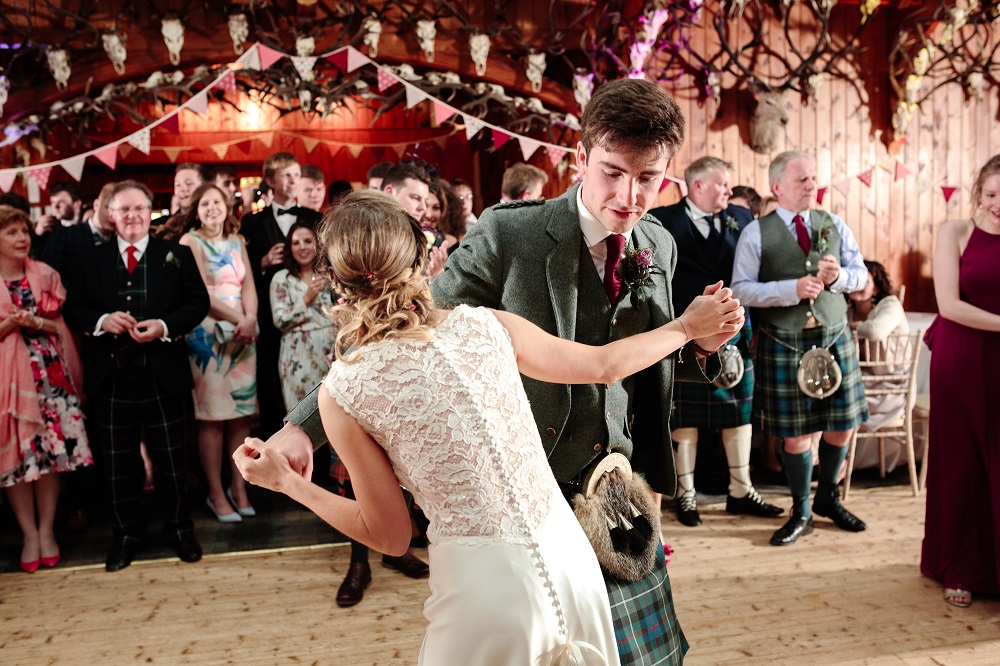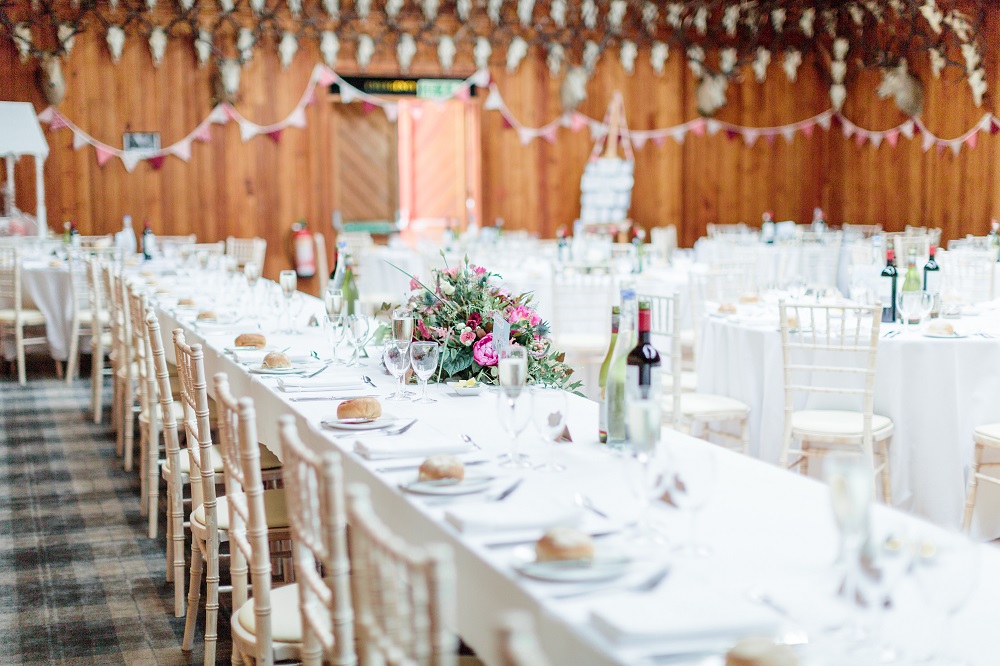 IMAGES | Hannah K. Photography
The Stag Ballroom at Mar Lodge Estate is a unique timber structure displaying some 2,500 stag antlers dating from the Victorian era.
Up to 160 guests can eat, drink and dance the night away – and there's a range of accommodation available nearby too.
BRODIE CASTLE | Forres, Moray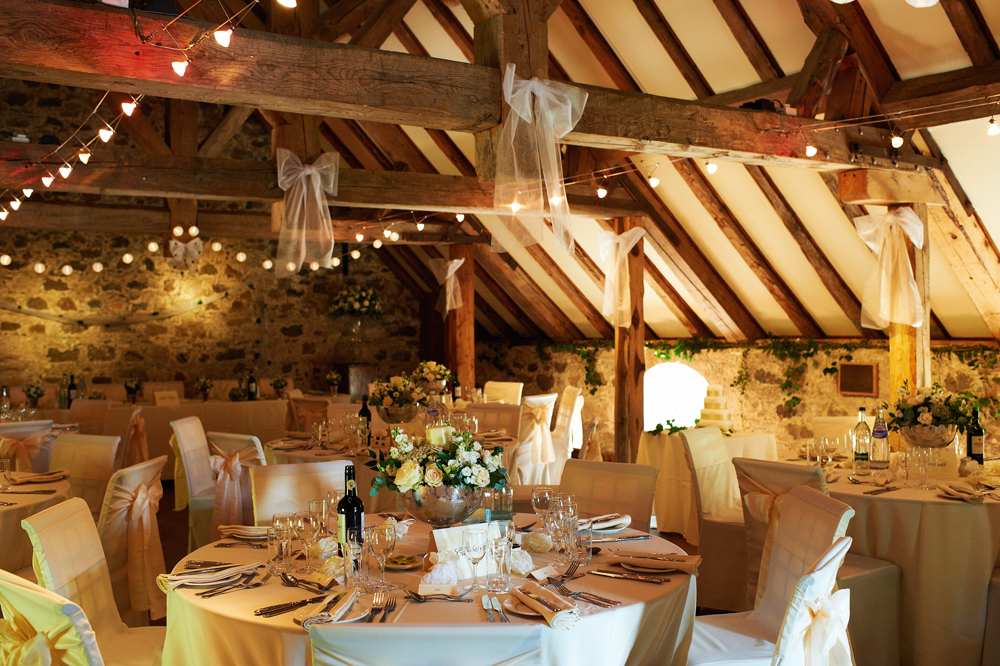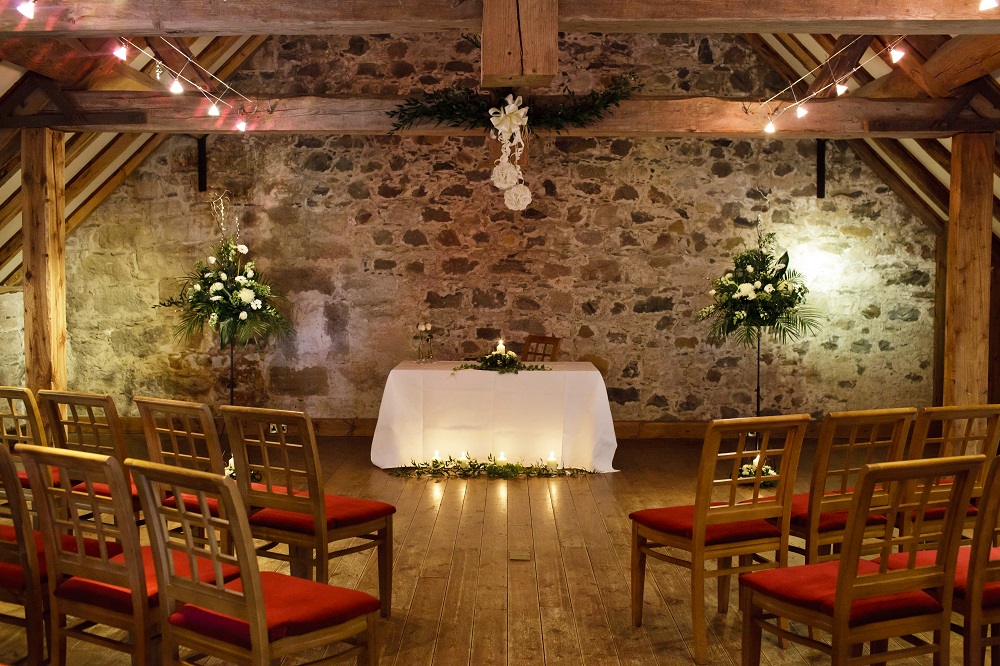 IMAGES | Lynne Kennedy Photography
Set amid stunning grounds with the magnificent Brodie Castle as a backdrop, the Stables is a charming and cosy space for wedding parties of up to 56 guests.
FYVIE CASTLE | Turriff, Aberdeenshire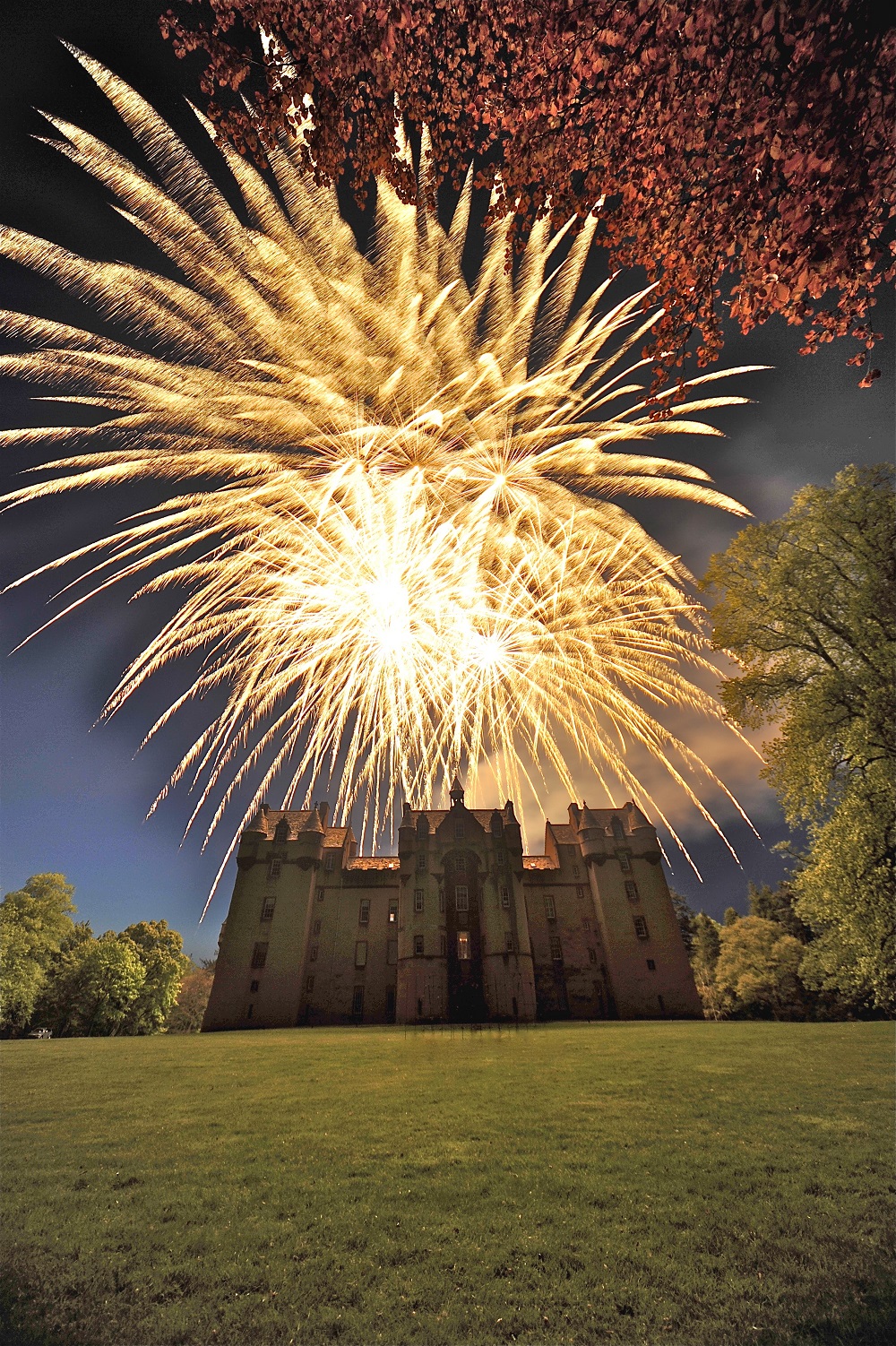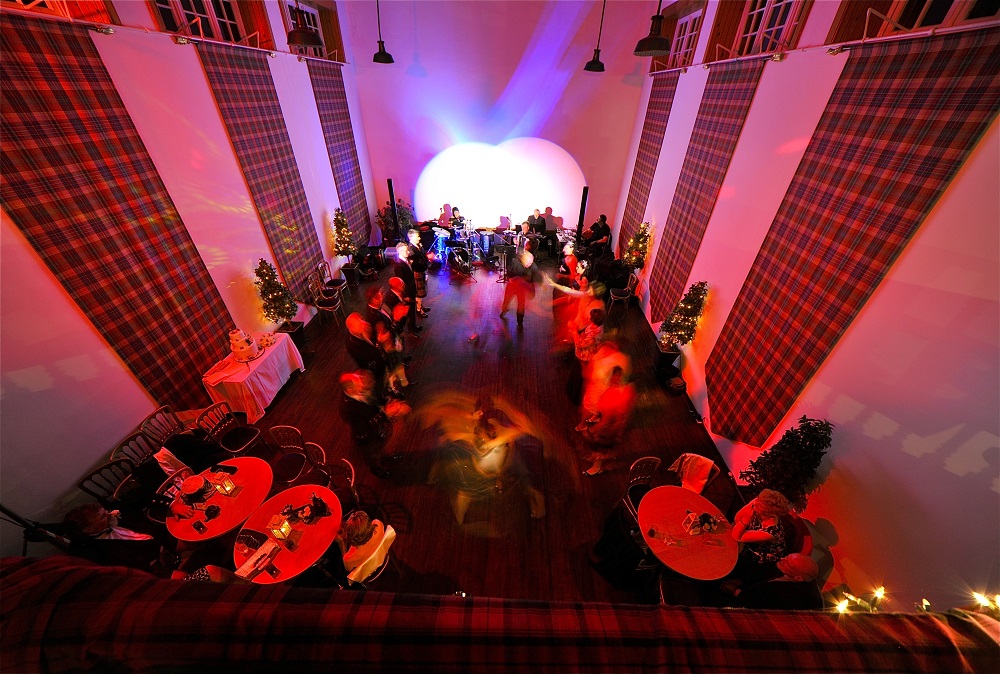 IMAGES | Neal Murray Photography
Just a hop, skip and a jump from Fyvie Castle, the glass-roofed Racquets Court, built in 1903, can host weddings for up to 120 guests.
With fabulous acoustics and a handy sprung dance floor, why not let your hair down and close an unforgettable day with a traditional ceilidh?
HADDO HOUSE | Ellon, Aberdeenshire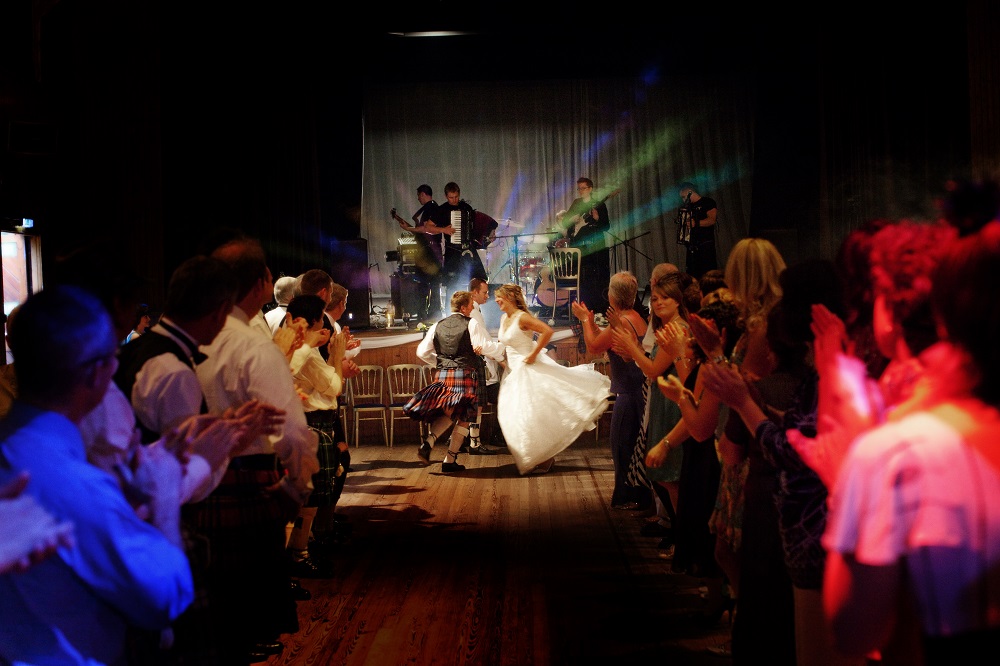 IMAGE | Scott Hogg Photography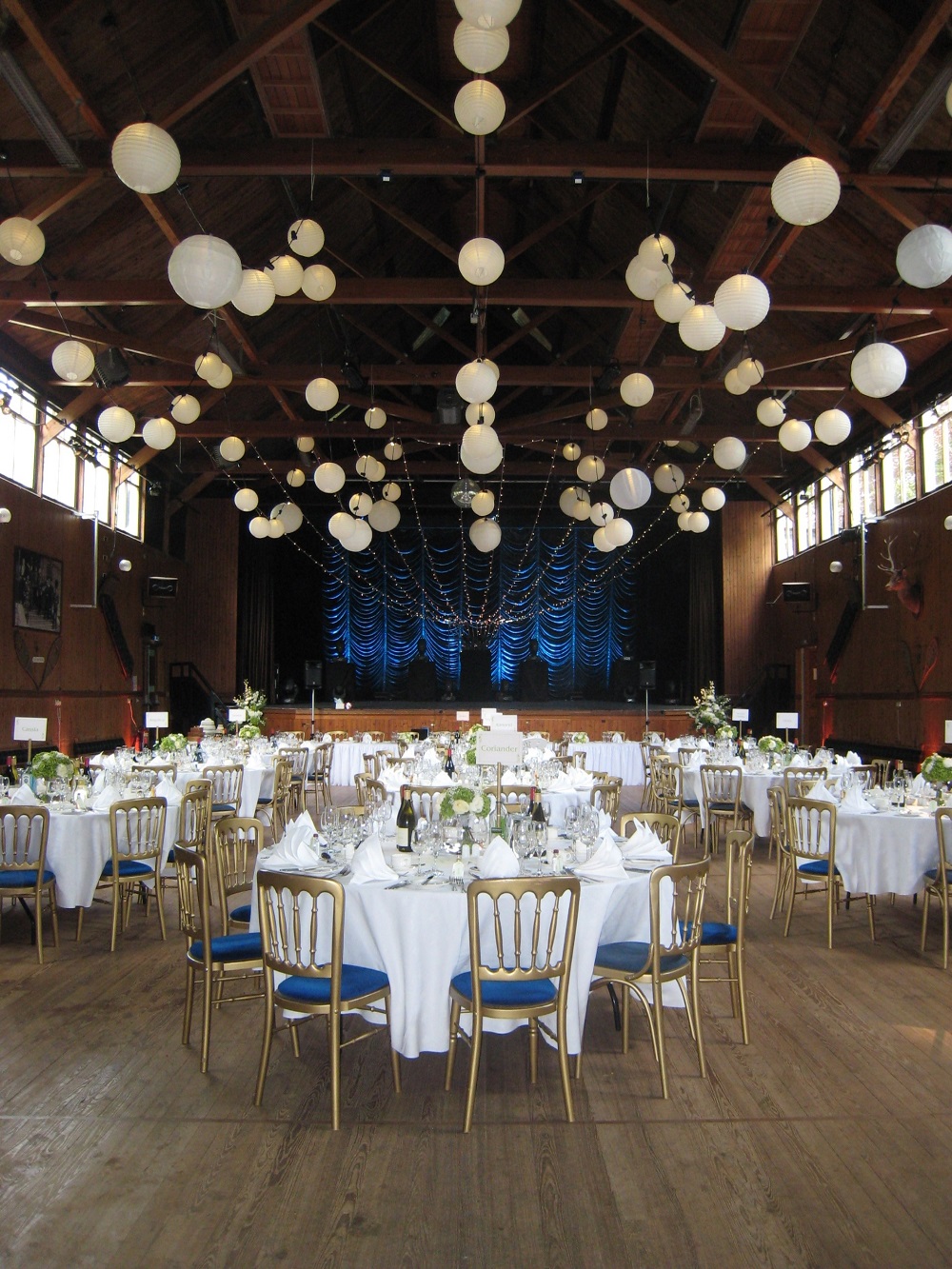 Inspired by the 7th Earl of Aberdeen's first trip to Canada in 1890, Haddo Hall at Haddo House is ideal for larger weddings. It accommodates up to 160 guests for a sit-down dinner and up to 250 guests for less formal evening receptions and dancing.
This village hall-style venue really is a blank canvas, and offers a stage, sprung dance floor and separate seated bar area.
CRATHES CASTLE | Banchory, Aberdeenshire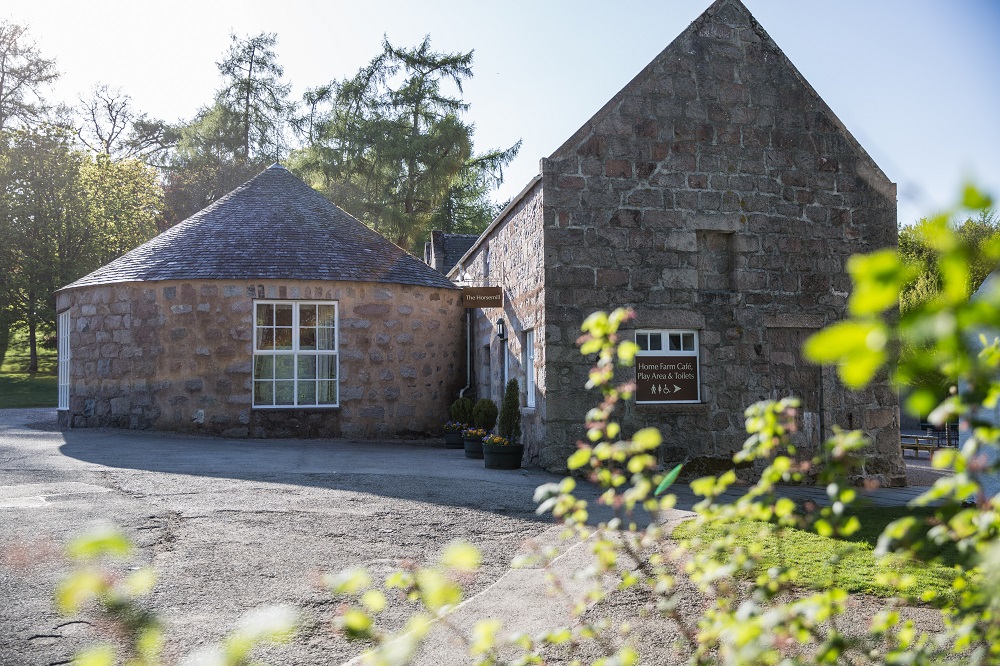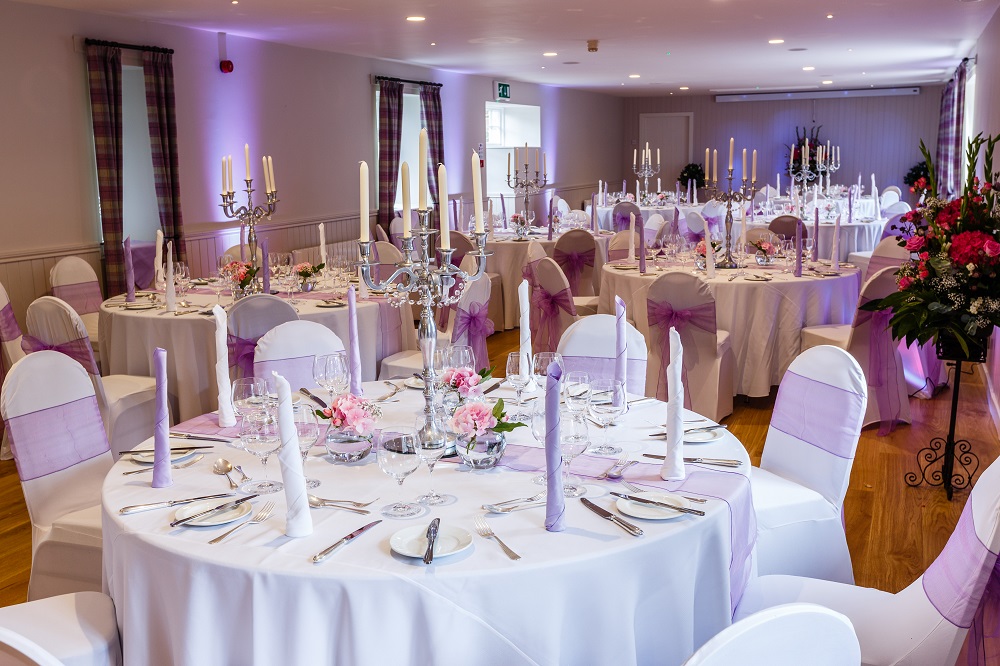 Once a horse-driven threshing mill, the Horsemill at Crathes Castle has been transformed into a bespoke event space set alongside the enchanting 16th-century castle.
With capacity for up to 80 guests, this rustic yet contemporary space is extremely versatile and provides a wonderful venue for wedding celebrations.
CULZEAN CASTLE | Maybole, Ayrshire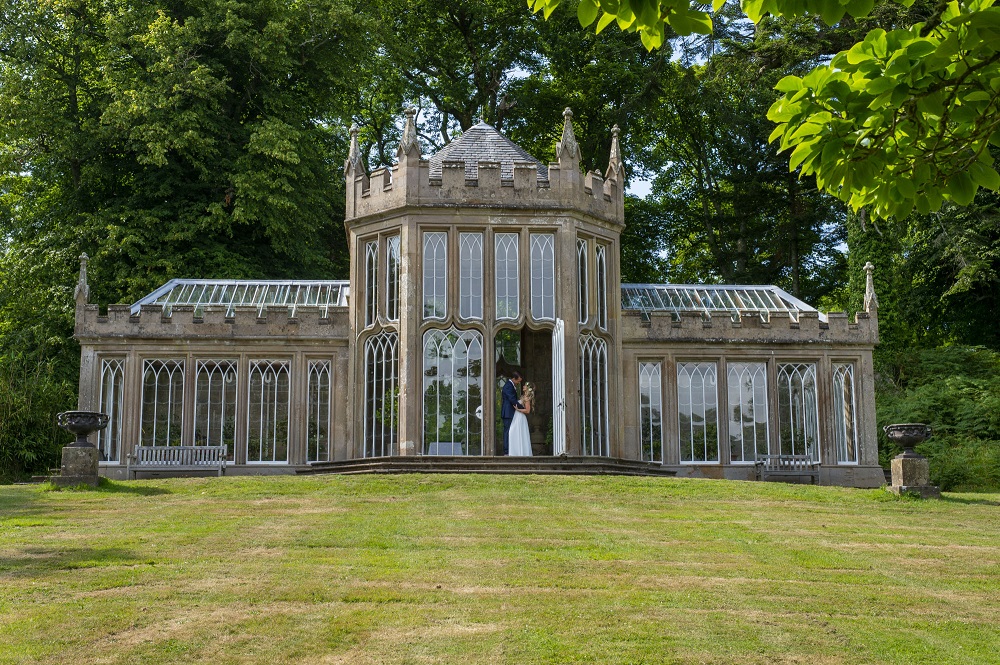 IMAGE | Tom Gibson Photography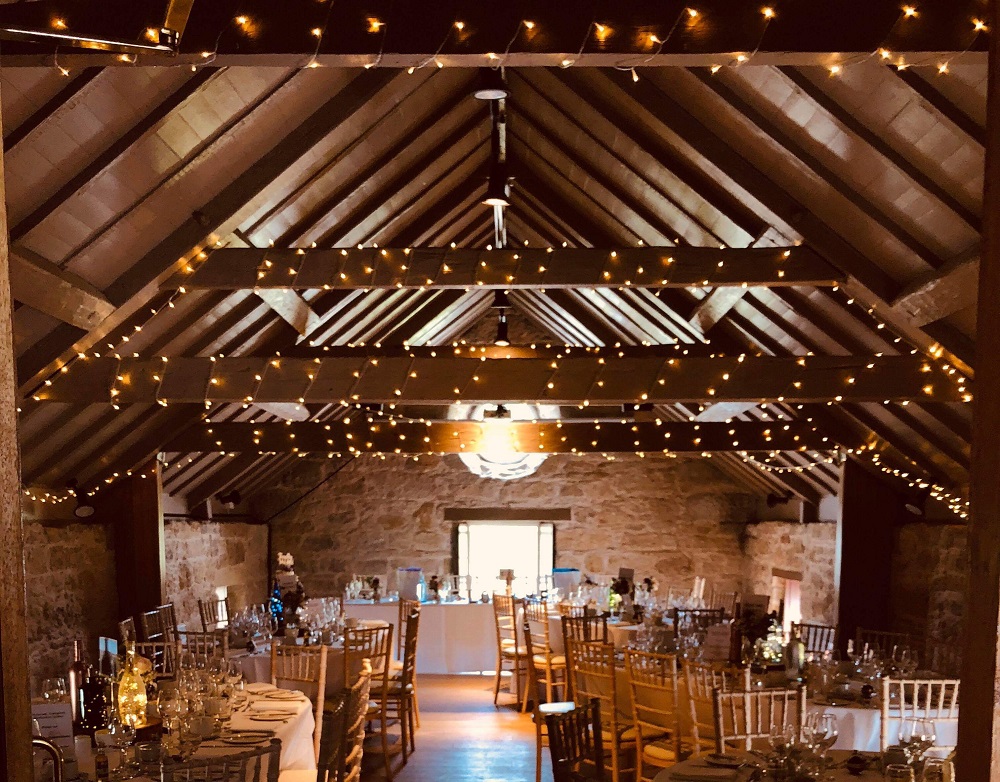 Rising majestically from the clifftops and with breathtaking views over to the Isle of Arran, Culzean is an iconic Scottish castle set in a wonderful country park.
Magnificent grounds, woodland, beaches and secret follies provide the perfect backdrop for your special day.
One option is the Camellia House, a delightful Victorian folly built of stone and glass. With sunshine glinting through the ornate windows and the lingering scent of the gardens in full bloom, there's no better place for an intimate ceremony with up to 30 guests.
Fancy a bigger wedding? Take your vows in the light-filled Orangery, which once supplied the castle with an abundance of exotic fruit and flowers and now welcomes up to 75 guests.
Or for something completely different, check out the rustic and charming Stone Barn, a wonderful space for ceremonies, dining and dancing for up to 60 guests.
There are incredible places and spaces of all shapes and sizes in the National Trust for Scotland's care.
By choosing a Trust venue for your wedding you'll be supporting their vital conservation work to ensure that Scotland's heritage is protected for current and future generations to enjoy.