33 of the most unusual wedding venues in Scotland 2017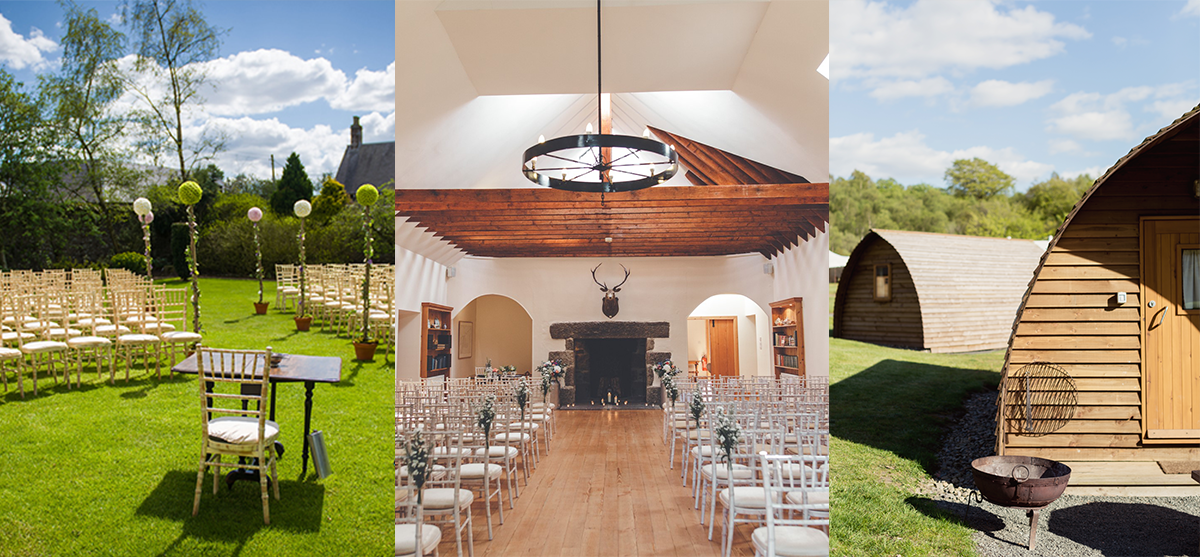 We're very fortunate to live in a country with some of the world's most amazing landscapes, and so many different types of wedding venues to choose from. But what if you want something that little bit different and unique for your special day?
There are so many unusual wedding venues in Scotland that it was hard to nail down a list, but here's our top picks to inspire you!
This post contains some paid-for content.
AIKWOOD TOWER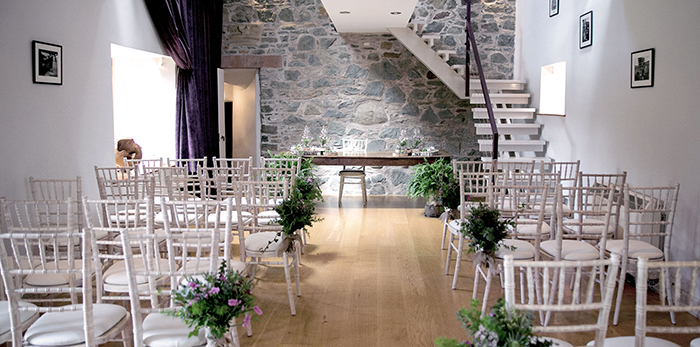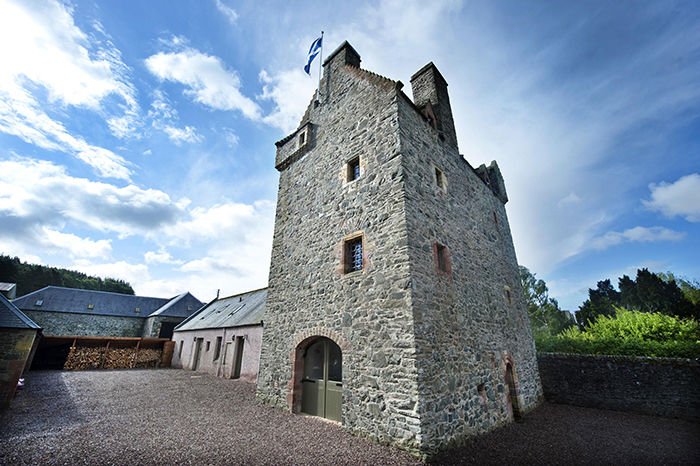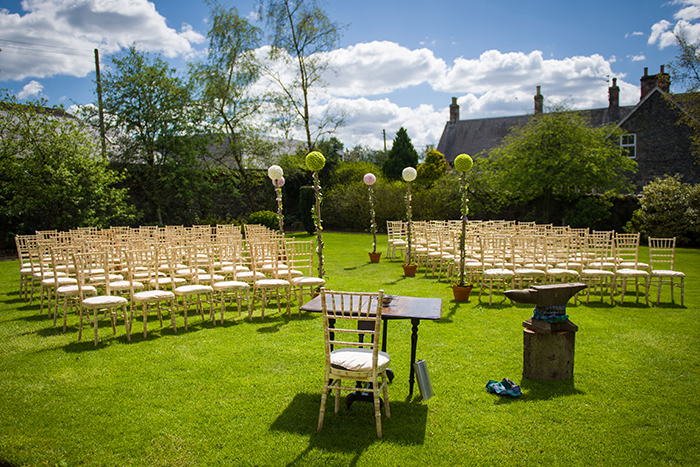 This Scottish castle venue gives you the best of both worlds: a cosy, traditional and historic castle, which celebrated its 500th anniversary in 2017 but with a very contemporary and stylish interior to give that blend of ancient and modern.
This venue is ideal if you want to spend a couple of nights with your guests. Hire it on an exclusive-use basis for full use of the various rooms to dress exactly how you'd like, and lots of areas to explore!
Put your own stamp on the converted cart shed, an impressive rustic space to eat, drink and dance in!
Visit Aikwood Tower's website | t. 01750 700 500  | e. manager@aikwoodtower.com
Read reviews for Aikwood Tower
ASWANLEY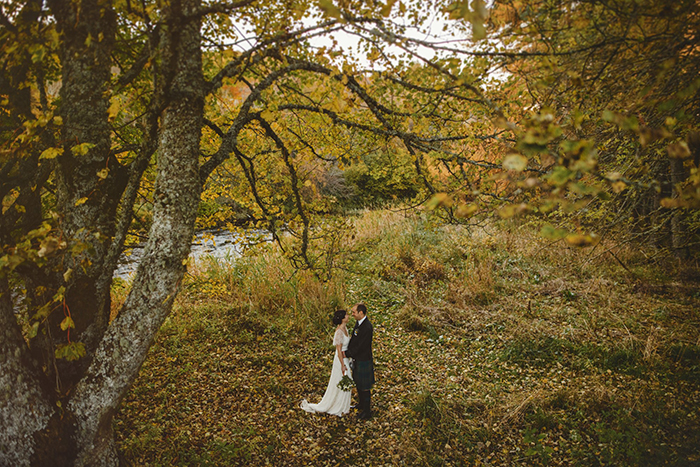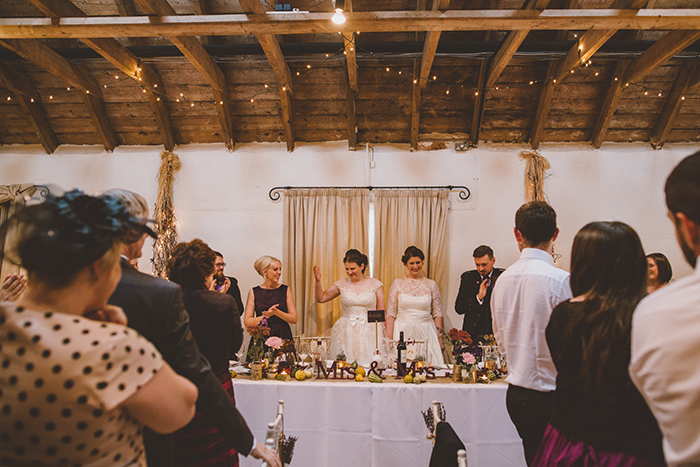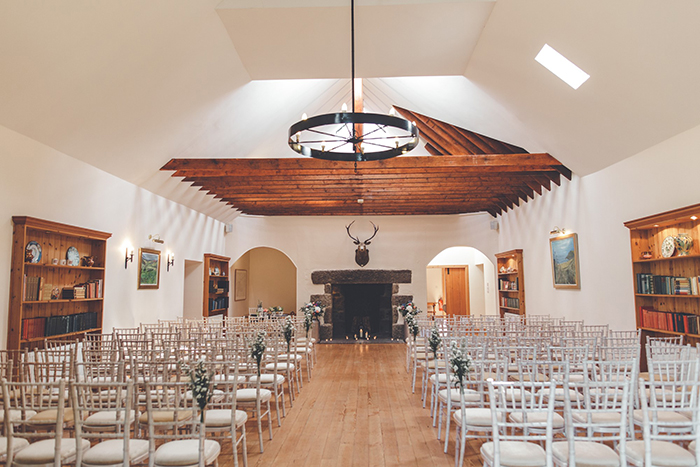 Aswanley in Aberdeenshire is an unusual wedding venue. The spaces within the Victorian barn are stylish and incredibly adaptable " and the exterior equally impressive.
The grounds are extensive and full of interesting features, from the 16th century stone arch in the garden, to an old railway carriage next to the River Deveron.
Aswanley has an outstanding in-house wedding coordinator who is on hand to help you plan your day " and make use of all their unique spaces.
Visit Aswanley's website | t. 01466 700340 | e. info@aswanley.com
EDEN LEISURE VILLAGE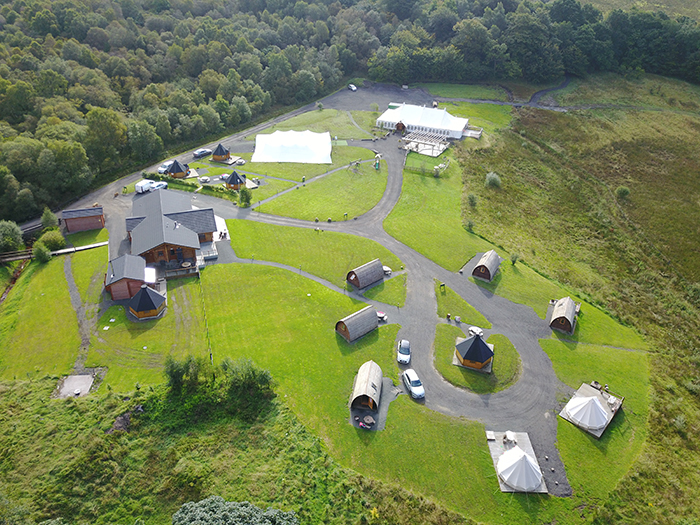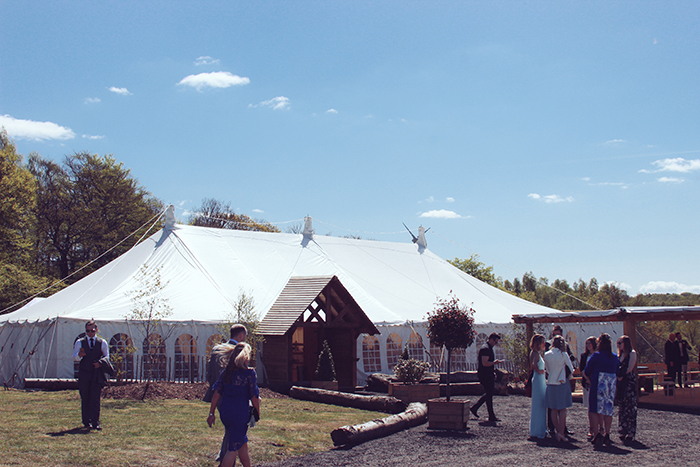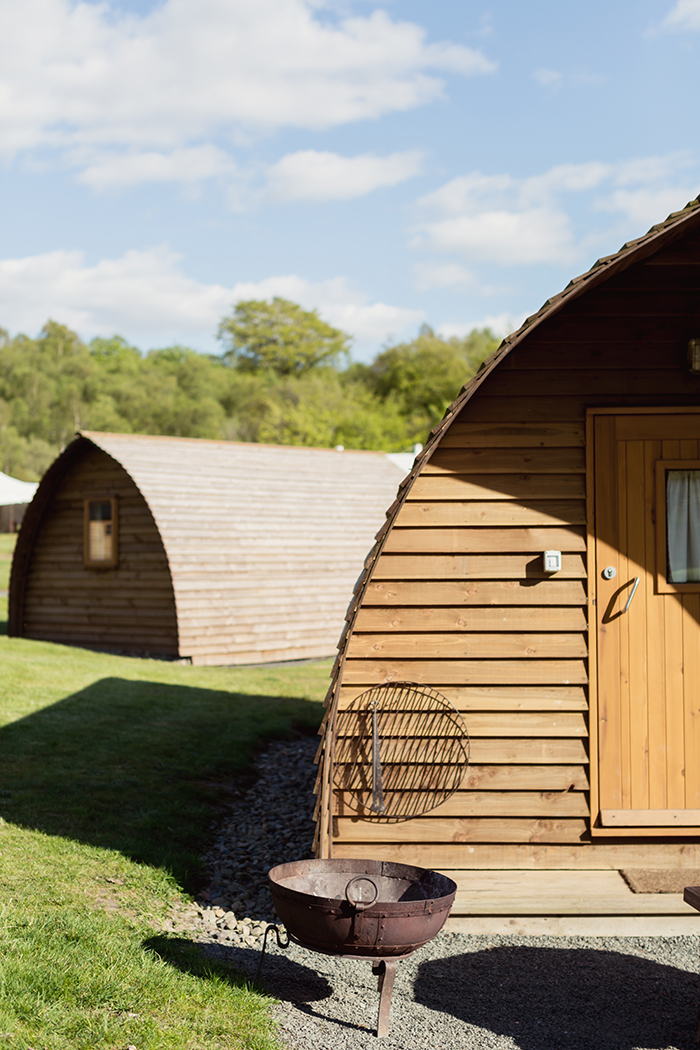 A festival-style, glamping wedding is a great idea for a weekend-long celebration with friends and family; Eden Leisure Village in Cumbernauld, just 14 miles from Glasgow, is the ideal location!
Forget muddy wellies and boring food van burgers, this site is set for a rustic, Scottish wedding in idyllic countryside that will blow your guests away.
On the day you'll have exclusive use of the site including The Lodge, Glamping Pods, Hobbit Huts, Bell Tents and a beautiful marquee. You can even have your ceremony on the lawn.
Visit Eden Leisure Village's website | t. 01236 735464 | e. info@edenleisurevillage.co.uk
Read reviews for Eden Leisure Village
GLENSKIRLIE HOUSE AND CASTLE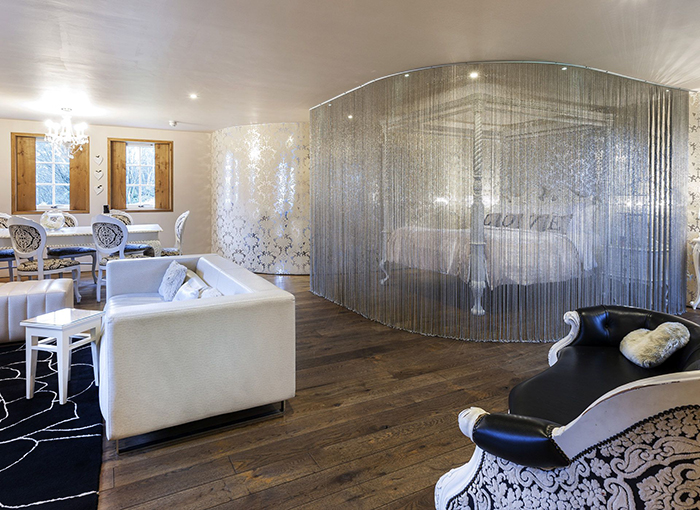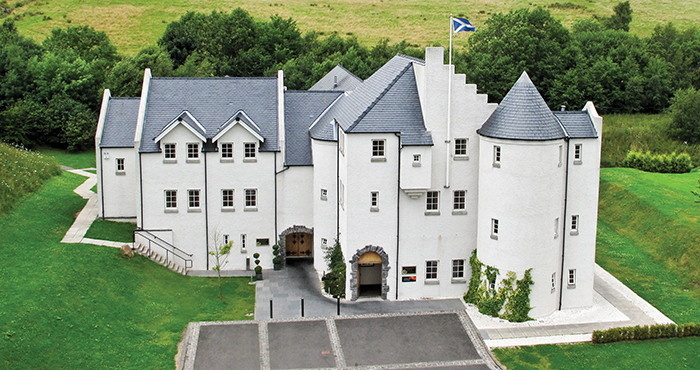 If you're looking for a wedding venue that looks like it came straight from the pages of a fairytale, then Glenskirlie House and Castle in Stirling is The One.
From the setting to the location, this wedding venue is hard to beat. You won't believe how stunning the honeymoon suites are (that's right; there are two of them to choose from!), with four-poster beds, lounge areas, powder rooms and lavish en suites with a luxurious whirlpool bath to enjoy.
Visit Glenskirlie House and Castle's website | t. 01324 840 201 | e. weddings@glenskirliehouse.com
Read reviews for Glenskirlie House and Castle
HAMILTON PARK RACECOURSE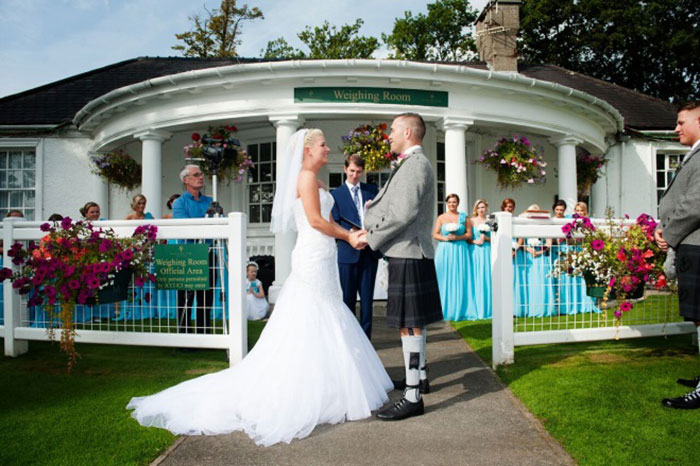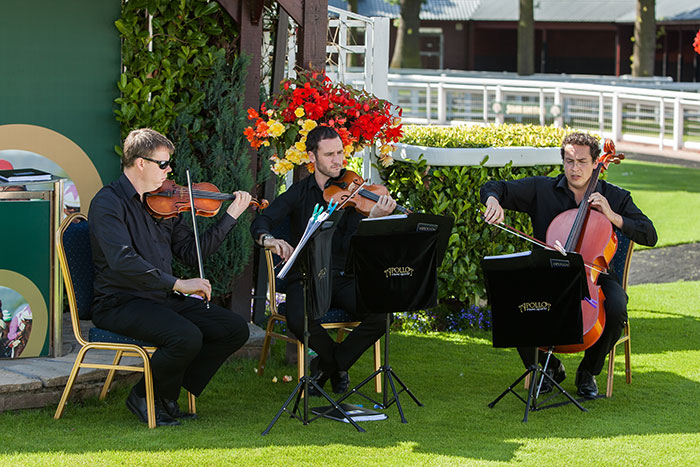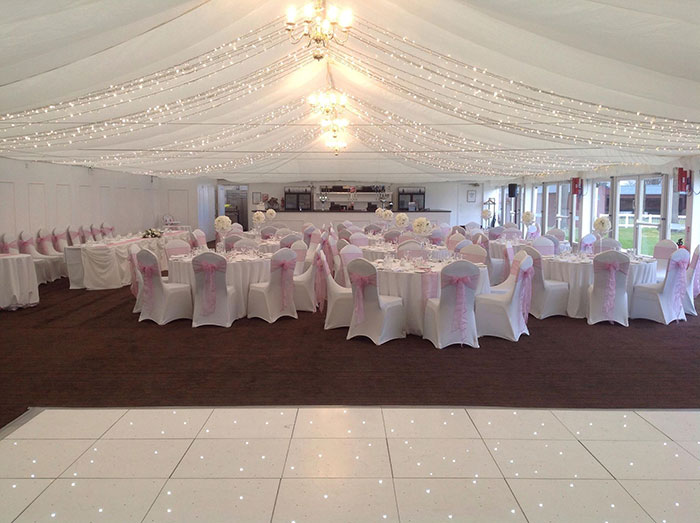 Have you ever had a day out at the races? Well, you could have the best day ever at the races by getting married at Hamilton Park Racecourse, surrounded by the famous course, dating back to 1926.
Celebrate in the Parade Ring Marquee and have your photographs taken in the award-winning grounds, and create a unique menu with the award-winning chefs on-site.
Recently renovated, this is a great South Lanarkshire venue in a stunning setting for both you and your guests.
Visit Hamilton Park Racecourse's website | t. 01698 286621 | e. enquiries@hamilton-park.co.uk
Read reviews for Hamilton Park Racecourse
LINDORES ABBEY DISTILLERY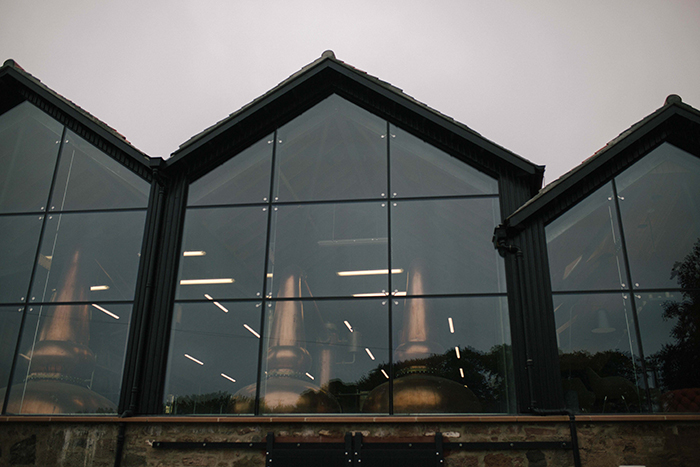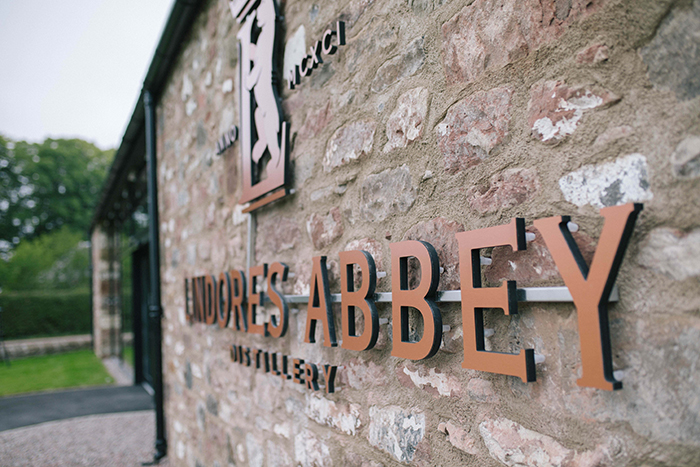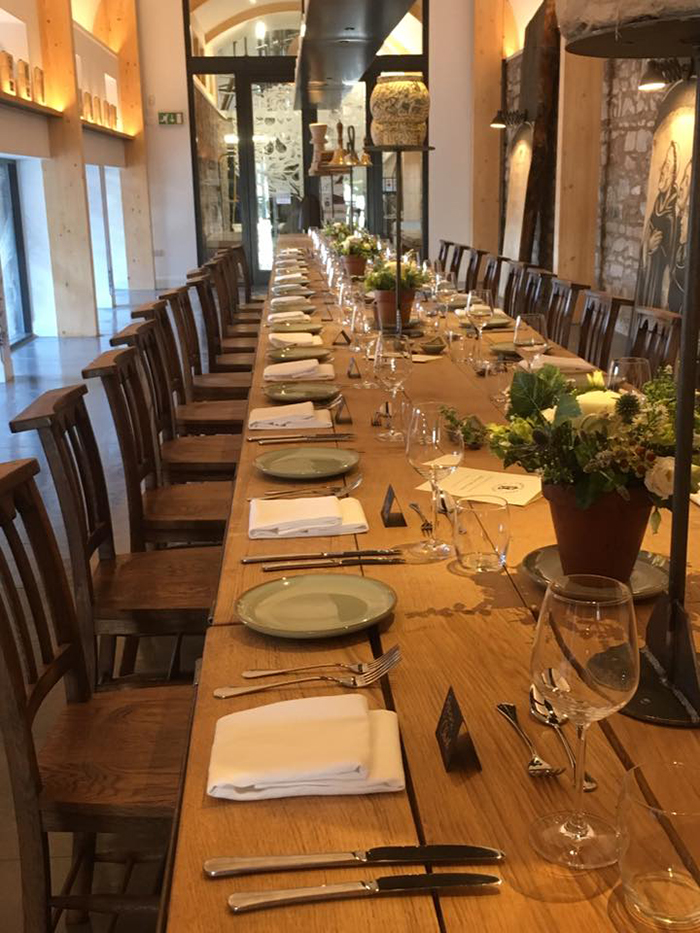 TOP TWO IMAGES | Ewa Labuda
Are you or your other half a whisky lover? Check out Lindores Abbey, near Newburgh in Fife, the birthplace of Scotch whisky!
The distillery re-launched this year, 500 years after its first dram was recorded, and is an uber-cool wedding venue with bags of character, charm and style.
The ruins of the abbey make a spectacular backdrop for your photographs, too.
Visit Lindores Abbey Distillery's website | t. 01337 842547 | e. info@lindoresabbeydistillery.com
Read reviews for Lindores Abbey Distillery
PAPAKATA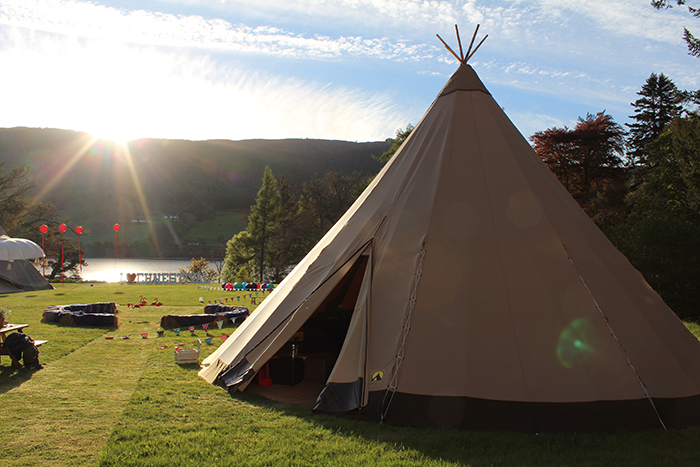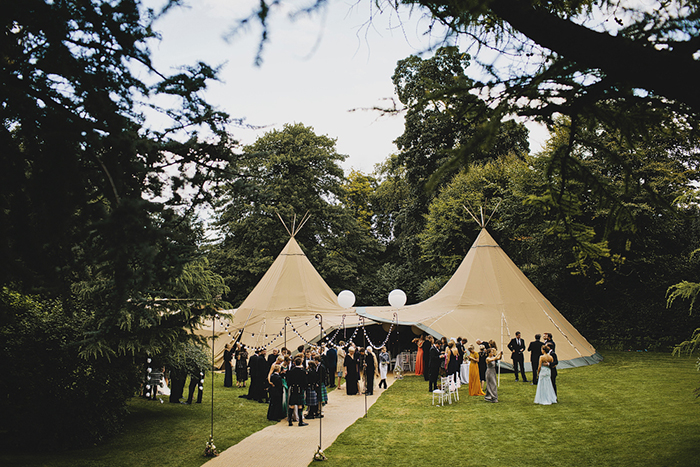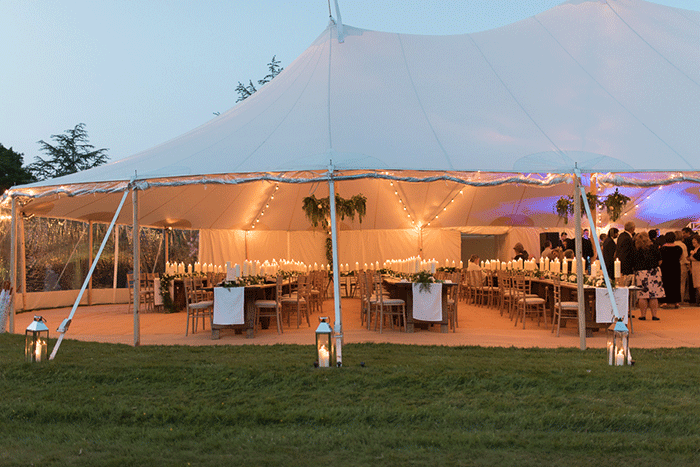 You may have found the perfect location to celebrate your upcoming wedding, but what if the only slight hitch is that there's no venue?
Fear not; PapaK¥ta is here to save the day! Hire a tipi or Sperry tent to pitch up in your favourite spot (as long as permission is granted, of course).
The tents are gorgeous, and can be personalised in any way you wish with the help of the PapaK¥ta team; giant mirror ball, festoon walkway and floral arch, anyone?
EXCLUSIVE OFFER: To celebrate the launch of PapaKata's Scottish base, they're offering a £250 finishing touches voucher to every scottishweddingdirectory.co.uk user when booking a giant tepee or Sperry tent.
Check out the amazing finishing touches you can have. To claim the offer, please quote SWD17 on enquiry.
Visit Papakata's website | t. 01738 479803 | e. tellmemore@papakata.co.uk
ROYAL BOTANIC GARDEN EDINBURGH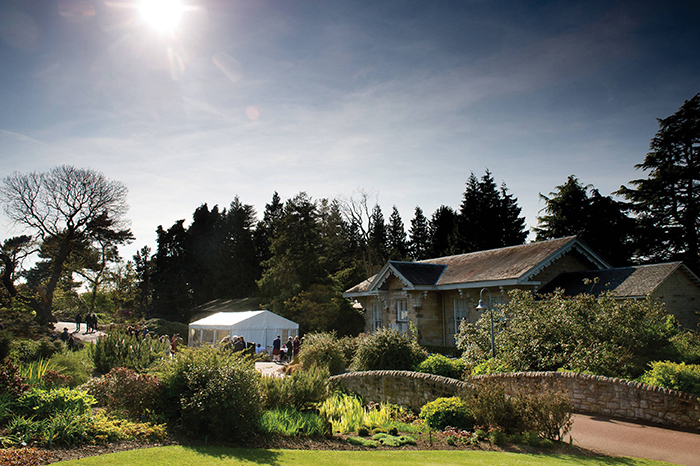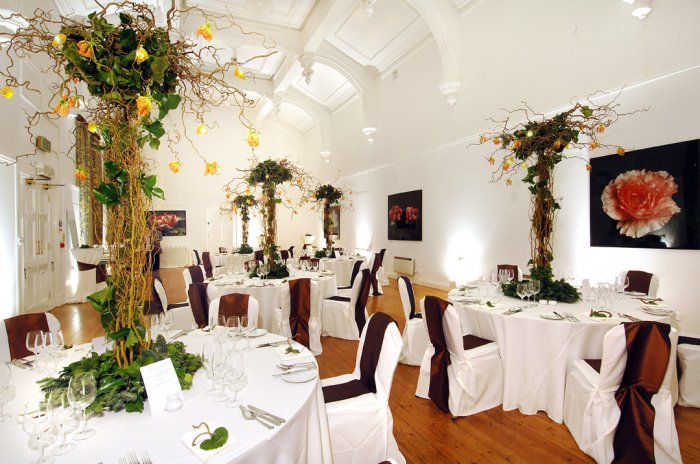 The Royal Botanic Garden Edinburgh is a completely unique setting for your Edinburgh wedding day. If you marry between April and September, you can have your ceremony in the specially made wedding grove, under towering Californian Redwood trees.
Choose from the Victorian built Caledonian Hall with views over the rock garden and waterfall, or the modern setting of the John Hope Gateway.
What could be more picture perfect for your wedding album than photos surrounding by beautiful greenery and flowers?
Visit Royal Botanic Garden Edinburgh's website | t. 0131 5521974 | e. weddings@gatewayrestaurant.net
Read reviews for Royal Botanic Garden Edinburgh
SLOANS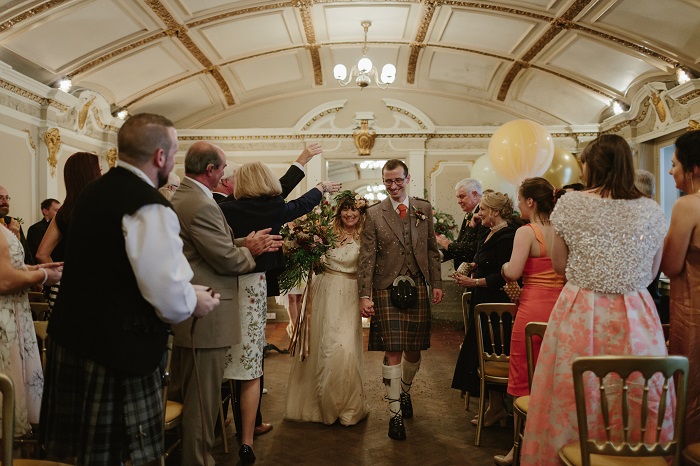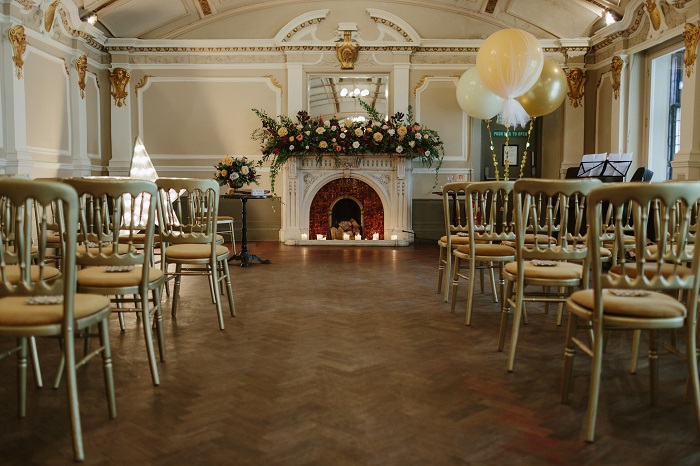 IMAGES | Rooftop Mosaic Photography
Tucked away off Buchanan Street, Sloans is Glasgow's oldest bar and restaurant " and home to three gorgeous spaces, including a beautiful ballroom, where you can tie the knot and party the night away after.
With a fun and laid back atmosphere, lots of beautiful original features, and a brilliant events team to help you get everything exactly the way you want it, Sloans is perfect for weddings big and small.
The outdoor courtyard area is a cool spot for alfresco drinks, and the murals painted by street artists will look fab in photographs.
Visit Sloans website | t. 0141 2218886  | e. info@sloansglasgow.com 
THE BLACK WATCH CASTLE AND MUSEUM
The historic Balhousie Castle is the perfect location for a proper Scottish castle wedding.
Tailor your experience to have the day you've always dreamed of, from an intimate gathering in the excellent museum to a larger reception within the castle itself. You can also hire the castle for your exclusive-use.
Work with the team there to make your wedding day a magical experience you'll never forget.
Visit The Black Watch Castle and Museum's website | t. 01738 638152 | e. manager@theblackwatch.co.uk
ARTA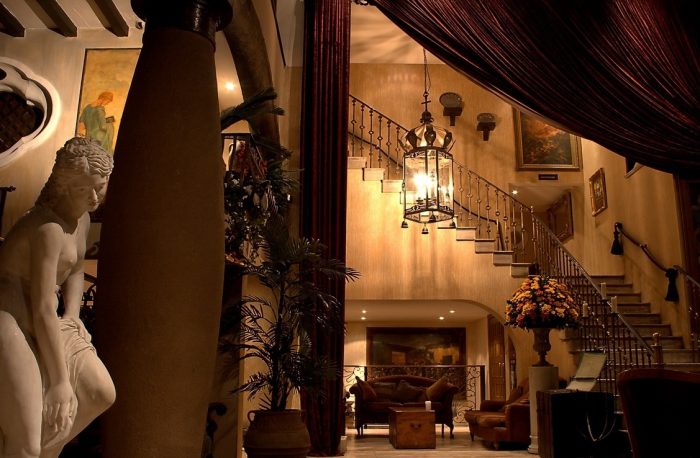 This hidden gem is in Glasgow's chic Merchant City area. Behind the doors is a venue modelled on a traditional Spanish townhouse!
Visit Arta's website 
COMRIE CROFT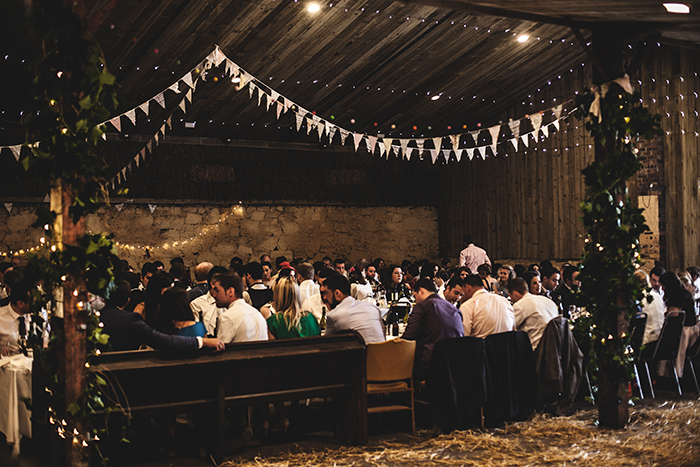 Have your special day on a 231 acre Perthshire estate, with emphasis on a relaxed, DIY wedding, complete with glamping on-site!
Visit Comrie Croft's website 
COW SHED CRAIL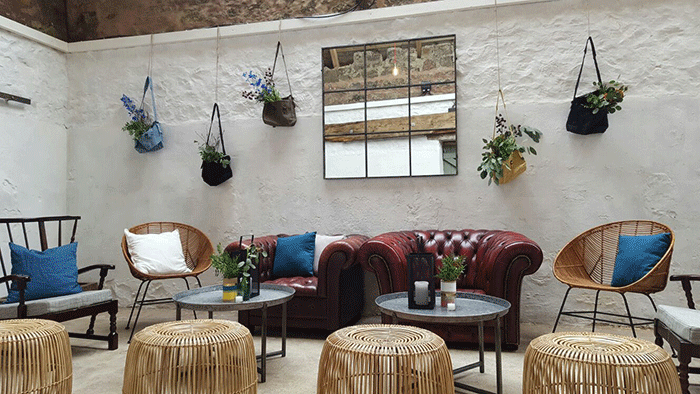 A traditional farm steading on the outskirts of a beautiful fishing village, it doesn't get much more picturesque than this Scottish countryside wedding venue.
Visit Cow Shed Crail's website 
FRUIN FARM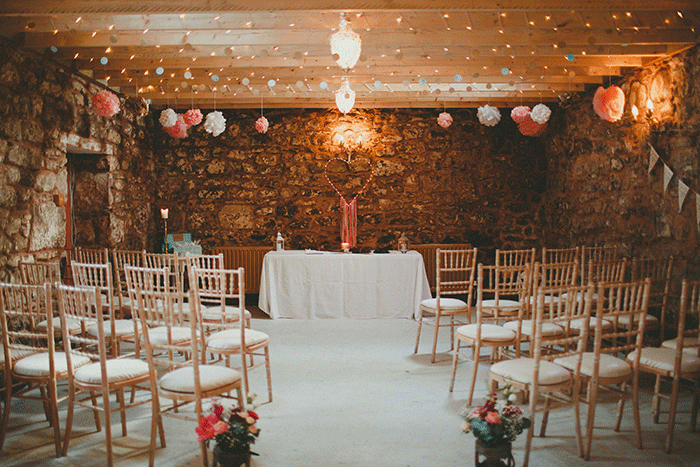 Just a mile from Loch Lomond, Fruin Farm has a charming barn that you can decorate as you wish, or have a relaxed wedding breakfast in the restaurant.
Visit Fruin Farm's website 
GHILLIE DHU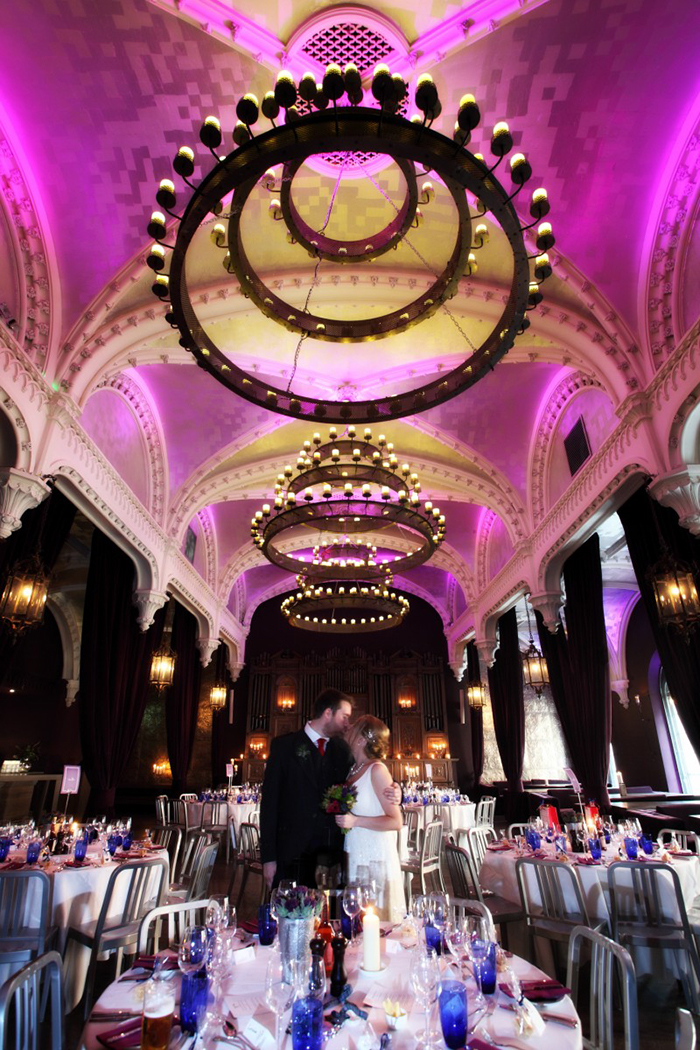 An A Grade listed building in the city centre of Edinburgh, this venue was originally an Episcopal church, and features a dramatic vaulted ceiling.
Visit Ghillie Dhu's website 
GUARDSWELL FARM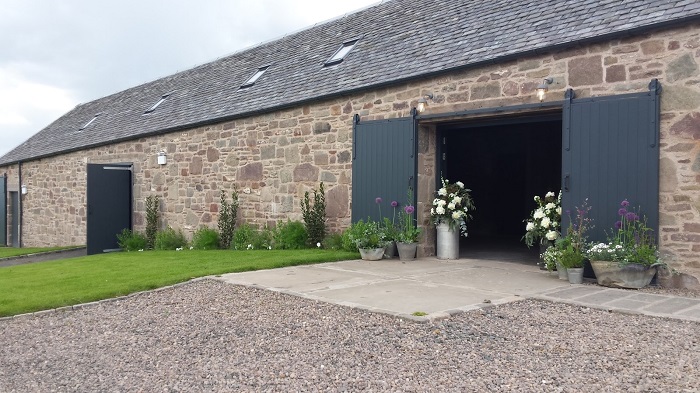 A new venue for 2017, this blank canvas space is perfect if you want festoon lit dining, moonlight dancing and unrivalled views of North Fife.
Visit Guardswell Farm's website 
HM FRIGATE UNICORN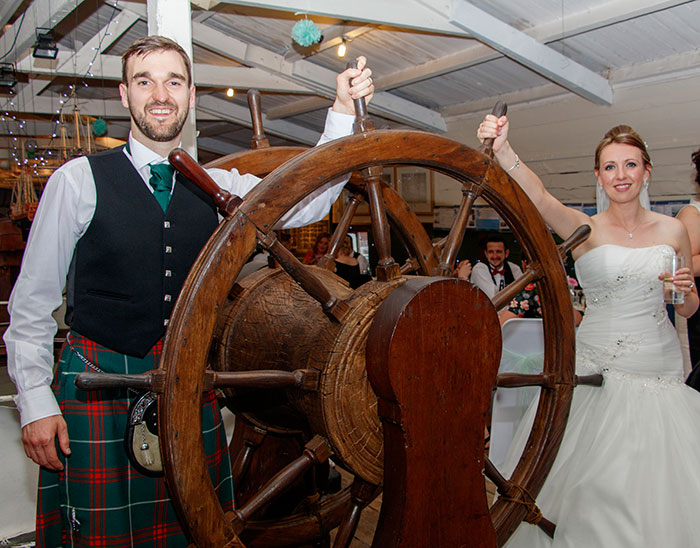 It doesn't get much more unusual than getting hitched aboard a boat! This historic warship is docked in Dundee.
Visit HM Frigate Unicorn's website 
KILLEARN VILLAGE HALL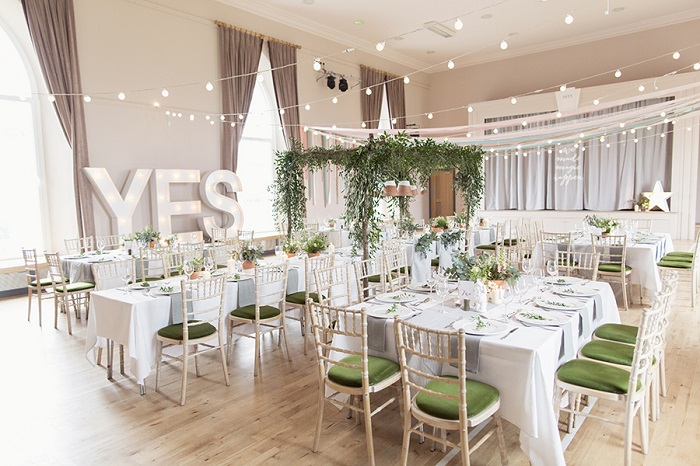 Just 30 minutes' drive from Glasgow, this village hall is catered by the renowned 3 Sisters Bake. Have you seen their cake tables? To die for!
Visit Killearn Village Hall's website
MELROSE ABBEY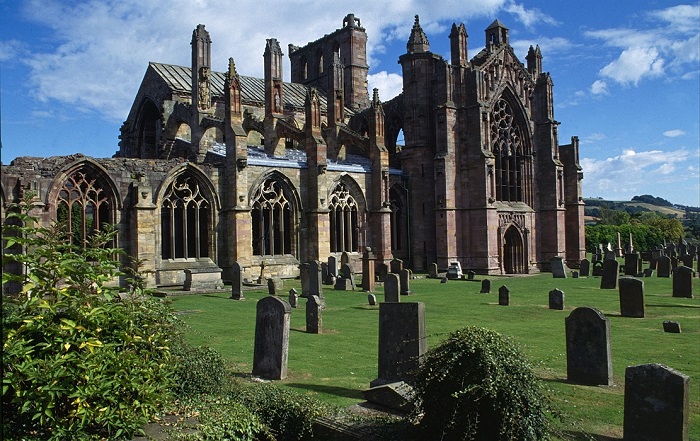 A magnificent ruin thought to be the burial place of Robert the Bruce's heart, you can have your ceremony here in the open air space.
Visit Melrose Abbey's website 
RUNNINGBURN MARQUEE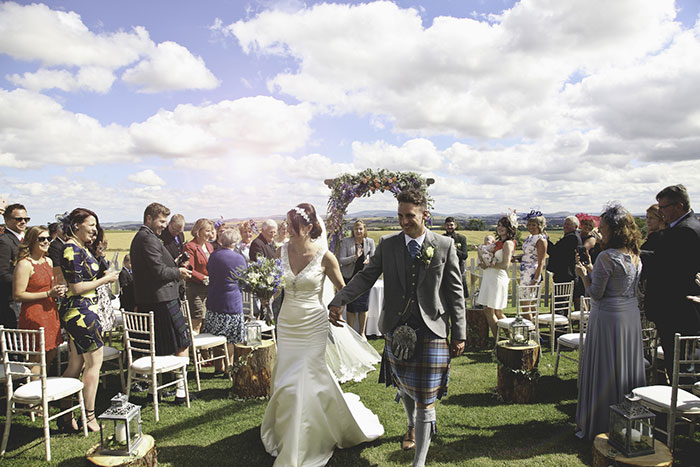 A stunning luxury marquee overlooking the picturesque Cheviot Hills, in the idyllic Scottish Borders.
Visit Runningburn Marquee's website 
THE BARN AT HARBURN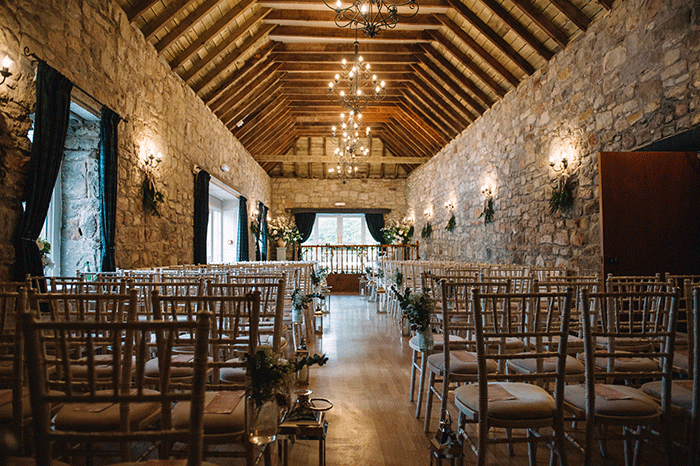 Set in the beautiful Harburn Estate in West Lothian, this venue has a barn and roundhouse steeped in character.
Visit The Barn at Harburn's website 
THE BOTHY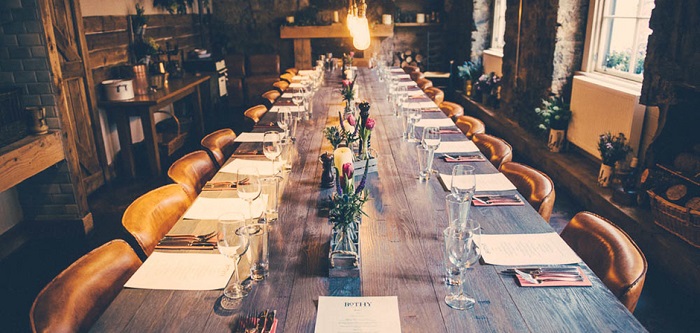 If you like an urban, relaxed atmosphere then this little bolthole could be just what you're looking for. Seat up to 80 guests for dinner.
Visit The Bothy's website 
THE HUB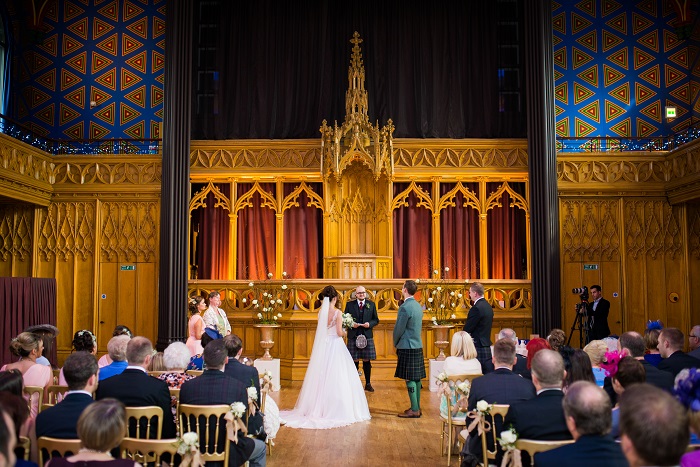 The jewel in the crown of this venue on the Royal Mile is the Sculpture Hall, a dramatic sweeping staircase that's a tribute to the history of Edinburgh International Festival.
Visit The Hub's website 
UNUSUAL VENUES OF EDINBURGH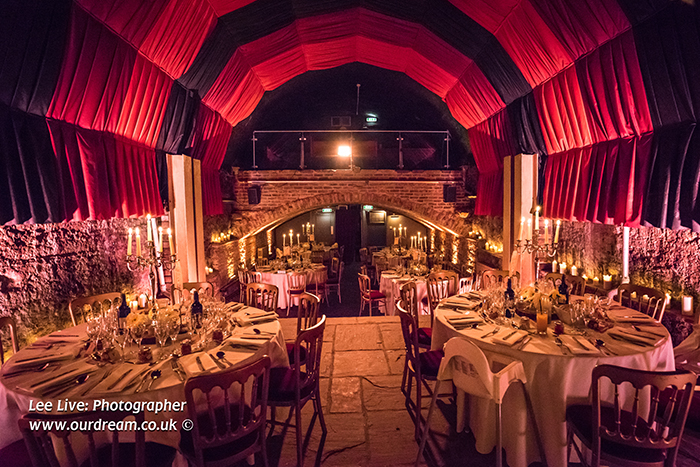 The Rowantree
This Edinburgh venue collective is made up of three amazingly atmospheric venues: The Caves, The Rowantree and Marlin's Wynd.
Visit Unusual Venues of Edinburgh's website 
WEST ON THE GREEN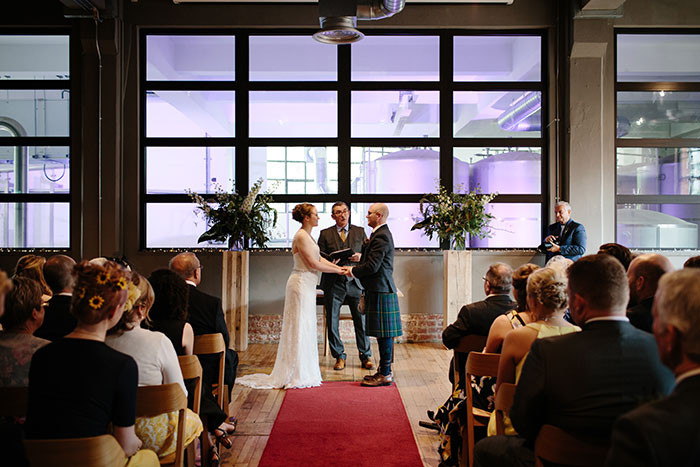 The unusual fa§ade of the Templeton Building makes for an impressive wedding photo backdrop. Treat your guests to a tour of the on-site brewery.
Visit West on the Green's website
BARROWLAND BALLROOM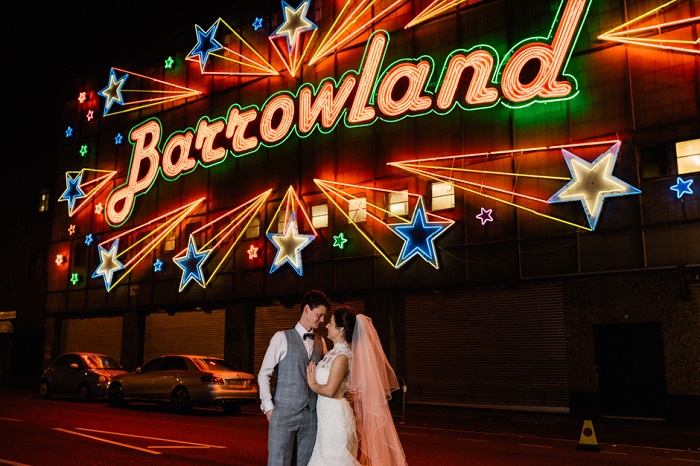 IMAGE | Neil Thomas Douglas
If you live in Glasgow, or even if you've just visited, you'll definitely recognise the bright, iconic lights of this venue; thousands of performers have graced the stage here.
Visit Barrowland Ballroom's website 
HARVEST MOON WEDDINGS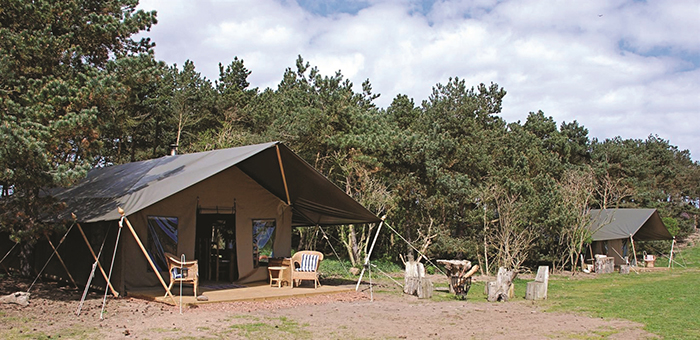 Near Edinburgh, this venue is ideal for a weekend-long celebration on the beach. Why not get married in the surrounding woodland?
Visit Harvest Moon Wedding's website 
JUPITER ARTLAND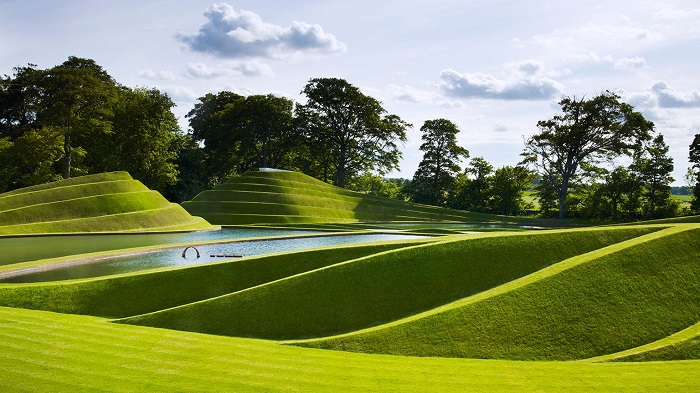 This very unusual wedding venue in Scotland is a setting like no other! Just 20 minutes from Edinburgh, your wedding photos will be so unique.
Visit Jupiter Artland's website
MONACHYLE MHOR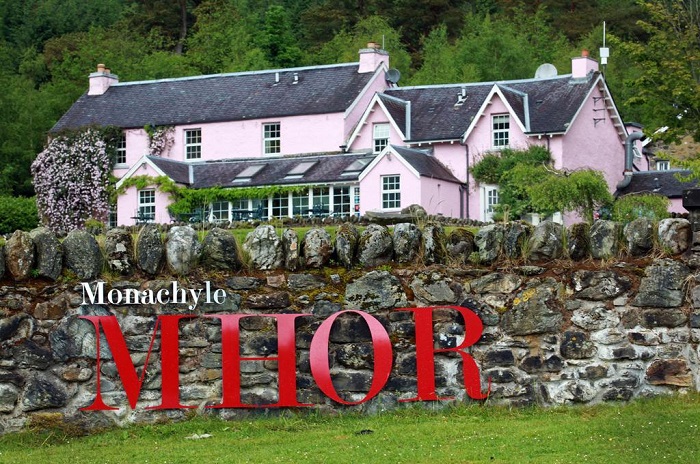 Nestled at the foot of the spectacular Perthshire mountains, Monachyle Mhor is an idyllic setting for your intimate Scottish wedding celebrations! The surroundings are breathtaking.
Visit Monachyle Mhor's website 
ROULOTTE RETREAT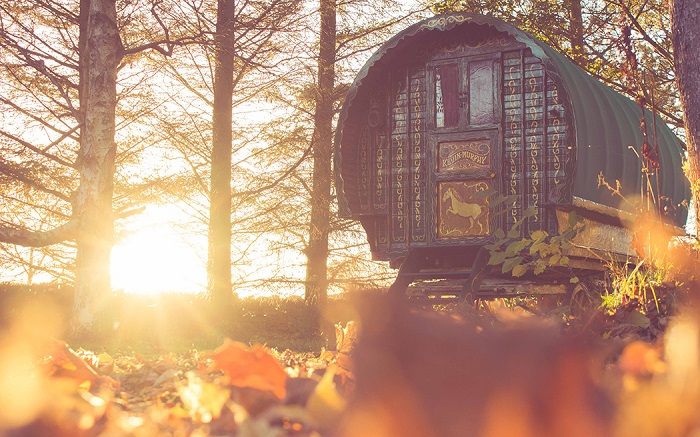 A unique collection of French hand-carved Roulottes around a lochan in the Scottish Borders countryside. Perfect for an eco-friendly wedding day.
Visit Roulotte Retreat's website 
SECRET HERB GARDEN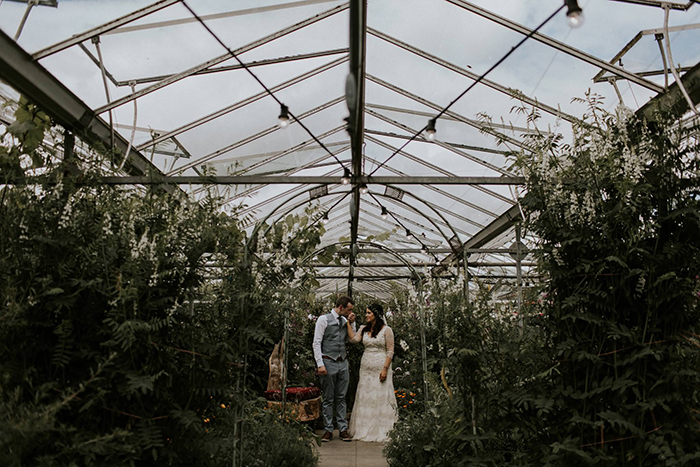 Your garden wedding is complete with 7.5 acres of beautiful grounds surrounded by hedgerows and a gentle stream, at the foot of the Pentland Hills.
Visit Secret Herb Garden's website 
STRATHSPEY RAILWAY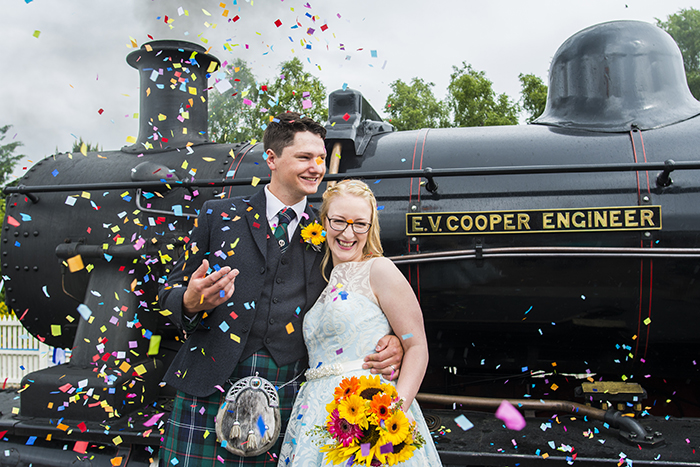 You can hire a steam train for your own private use " you can even have your wedding breakfast as the train travels through the Scottish Highlands!
Visit Strathspey Railway's website
VENACHAR LOCHSIDE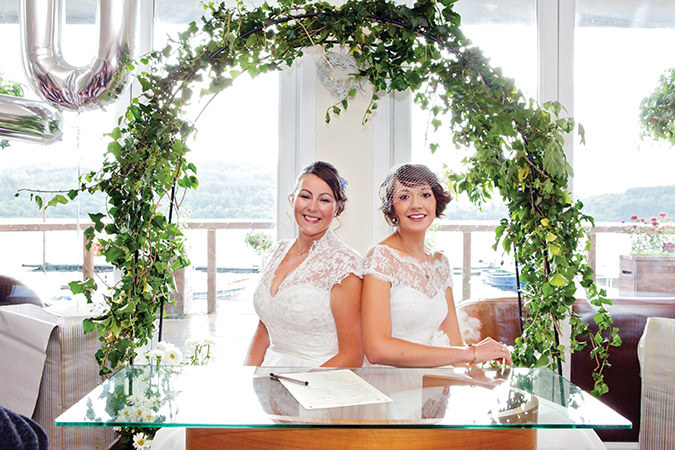 Set in the heart of the Trossachs, this venue has versatile outdoor and indoor spaces for your celebration. Say We Do by the lochside!
Visit Venachar Lochside's website 
Is your dream venue on our list?