Lodge on Loch Lomond has a new outdoor patio for wedding ceremonies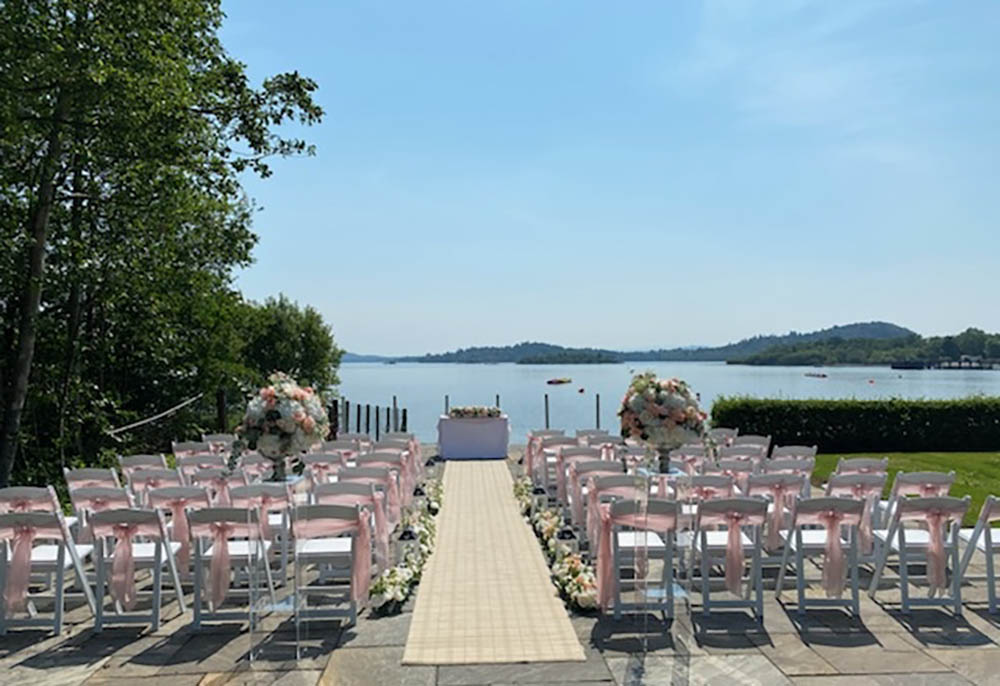 Getting married outside in Scotland has always been an appealing option for engaged couples (even with our, er, changeable weather) because of our gorgeous scenery.
And now that the government is encouraging couples to say 'I do' outdoors if they'd like to get married during the coronavirus pandemic, outdoor ceremonies are currently the safest option too.
If an al fresco wedding is something you're considering, you'll love the Lodge on Loch Lomond's brand new wedding ceremony patio.
This new private outdoor space boasts a unique waterfront location with stunning views of the loch, making it an incredibly romantic spot to exchange vows in.
It's just one of several improvements made over lockdown to the Loch Lomond wedding venue, which has just been named Best Wedding Venue at the Prestige Hotel Awards 2020.
As well as this new outdoor space, the venue's bedroom corridors have been given a bright and airy makeover, while the luxe Carter suite now has new patio doors opening out to its own balcony overlooking the loch.
The venue, based in Luss, reopened at the weekend after a four-month closure.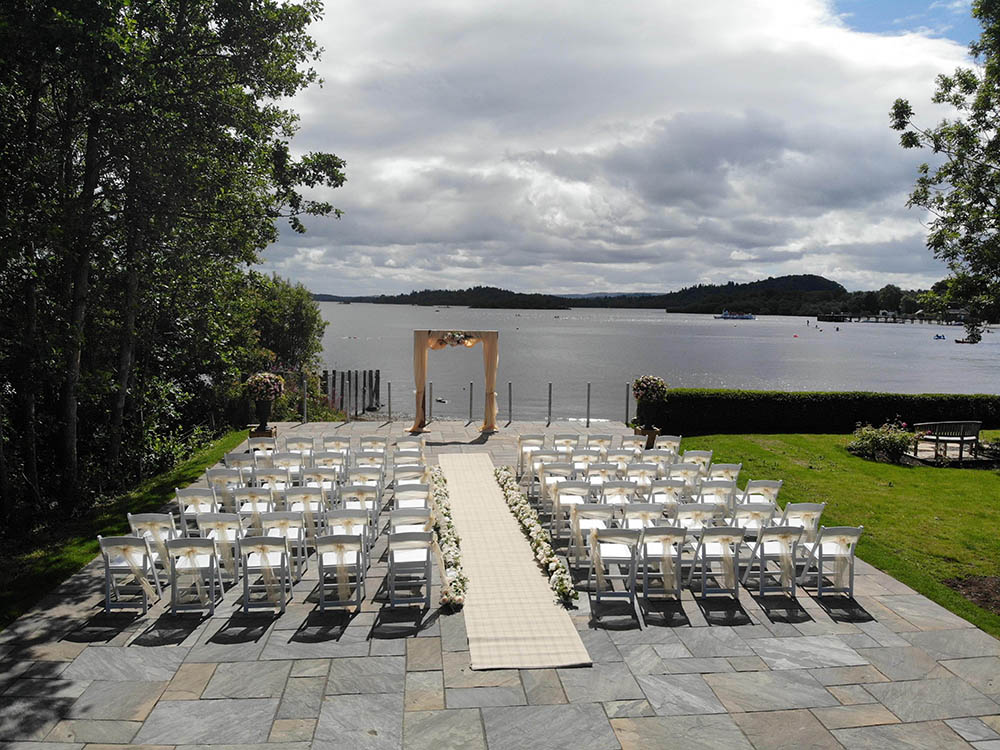 Lodge on Loch Lomond's sales manager Sandra Cunningham said: "We look forward to welcoming all the rescheduled weddings and many more couples to the Lodge to have the perfect Scottish Loch Lomond wedding."
She added: "Given the challenges recently with the Covid pandemic we are so delighted to have been named the Best Wedding Venue of the year in the Prestige Awards! It is testament to the dedication and hard work of the amazing team and our extra special location."
The wedding venue is open seven days a week and under normal circumstances can cater for weddings between 80-200 guests.
However, given the current government guidelines, the venue is working flexibly to ensure it can host more intimate celebrations for couples who want to get married soon.