Why getting married in winter could save you money
Fancy paying less for your wedding and securing your dream suppliers in one fell swoop? Consider an autumn or winter wedding.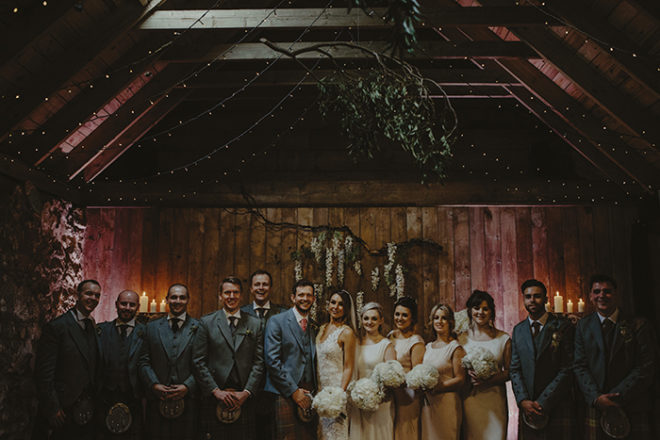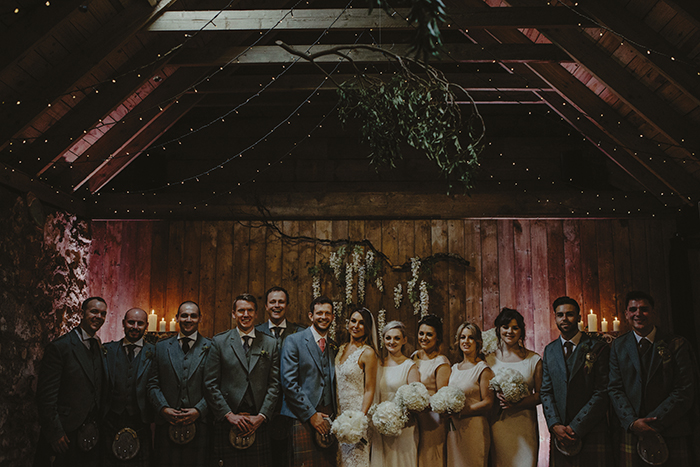 Scotland is absolutely beautiful in the winter months, so why not get married in October, November, December or January? You could save money too!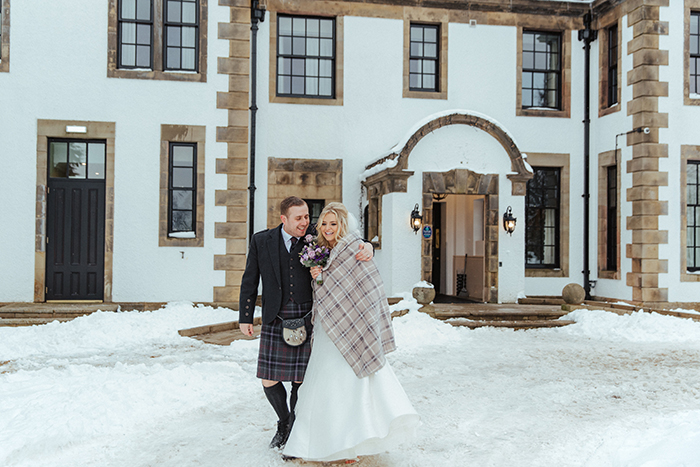 IMAGE |  Tandem Photo
When you imagine your wedding day, what do you think of? If it's streaming sunshine, wedding photos on luscious greenery and bright, beautiful flowers, you're not alone.
Summer is high season for weddings, and most couples book years in advance to make sure they get the best possible date, praying our most elusive season will bestow them with good weather.
The problem with this is that: 1) not everyone fancies having a long engagement for the sake of securing their perfect venue on the right date and 2) even if you do go for a summer wedding, it's not like you can guarantee blazing sunshine.
This country has a mind of its own. You book a July wedding years in advance and you get to the day and it can just pour. Then you could book it for December and get a gorgeous sunny day.
At least if you plan a winter wedding knowing that the weather probably won't be amazing, you can be prepared for it (and you'll be pleasantly surprised if it turns out nice after all!).
CUTTING COSTS
But it's not all about the weather. One of the best things about planning a winter wedding is that it often works out a lot cheaper – perfect if you're trying to stick to a small budget but don't want to sacrifice on quality.
Venues in particular often offer bargain-worthy winter package deals to tempt couples during the chillier months, which can make a huge difference to your total spend.
Further savings may be in store if you forgo the traditional popular Saturday celebration in favour of a mid-week wedding.
Savings aren't restricted to the venue either; other wedding suppliers may be willing to be flexible on their prices too, especially if they aren't so in-demand at that time of year.
Another good thing about wedding suppliers not being quite so busy in winter? You're much more likely to get the suppliers at the top of your wish list, rather than having to settle for second best because your faves are all booked up.
Not to mention the fact that if your suppliers are quieter, they are more likely to be able to spend even more time perfecting your wedding.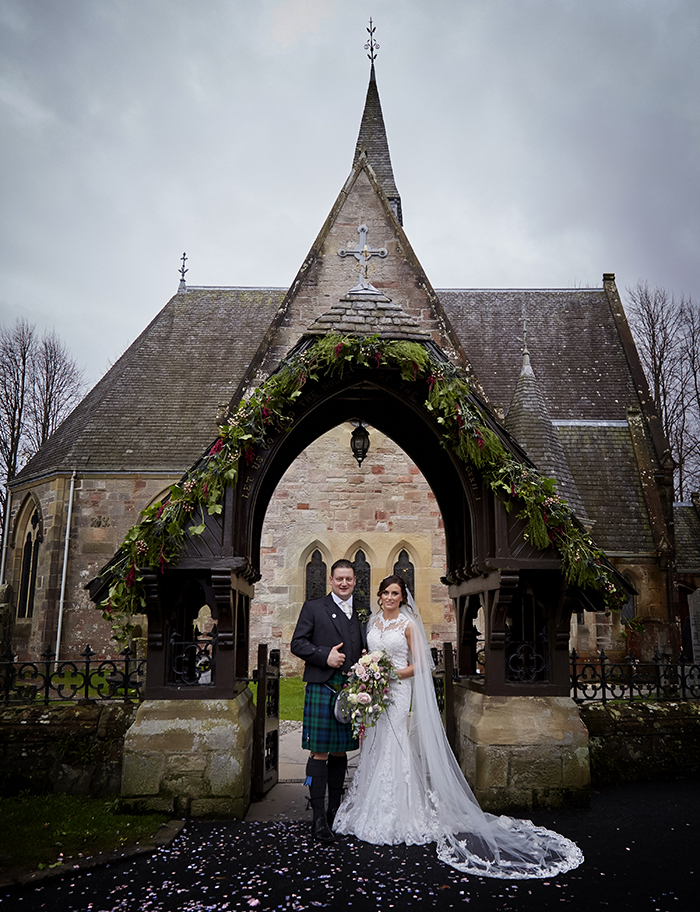 IMAGE | Story of Love
WINTER'S LOVE
Stepping away from the business side of things, don't forget that winter is actually a pretty romantic time of year. Getting married in the winter creates a cosy, intimate atmosphere. It's a great time for family all being together, which gives the season a lovely romantic feel.
Snow-covered trees make a beautiful backdrop for your wedding photos, while the early dark nights are the perfect excuse to fill your venue with flickering candles.
In fact, a whole new range of options become available to you in terms of decor and styling. You can move away from traditional colour schemes like bright block pinks and pastels and opt instead for deep reds, maroons, navies, blues and dark greens; colours that are particularly effective in creating a rustic, log cabin vibe.
Or go for crisp whites and twinkling fairy lights to complement the blanket of snow outside.
Flowers can really help create warmth in a winter setting – we love a festive wreath – and due to advancements in technology, blooms that were previously only in season for a few weeks can now be cultivated all year round, giving you more options than ever.
Naked and semi-naked cakes lend themselves perfectly to a winter theme. A very light layer of buttercream looks like frosting, and you can decorate with a lovely red Grand Prix rose and sprigs of eucalyptus.
Serve the cake up with mugs  of cocoa in the evening, if your guests have any room after dinner (let's face it, winter wedding menus call for comfort foods – steak and ale pie,Yorkshire puds, roasted rosemary spuds … ).

IMAGE | Wonderful & Strange
NO MORE STRESS
Without the competition for suppliers, stressing about the weather, and negotiating about where best to use your budget, planning a winter wedding takes a lot of the stress out of wedding planning.
Does that mean you could possibly plan a wedding without even one bridezilla (or groomzilla) moment of madness? It must be a festive miracle…
Thinking of having your wedding in the New Year?