Fun Scottish castle wedding with beautiful blooms at Fasque Castle, Laurencekirk
A Scottish castle was the chosen venue for Amy + John's summer wedding.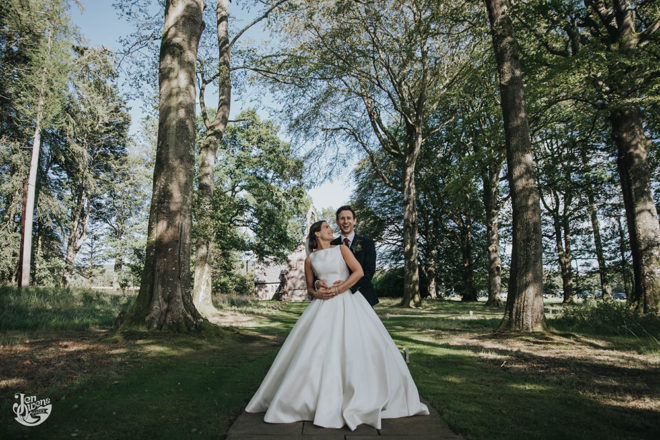 It's so lovely to hear that readers have relied on Scottish Wedding to help them plan their weddings – that's what we're here for after all!
Amy and John used SW to help them plan a thoroughly Scottish celebration at an iconic castle.
Read more, and see the photos by Jen Owens Images…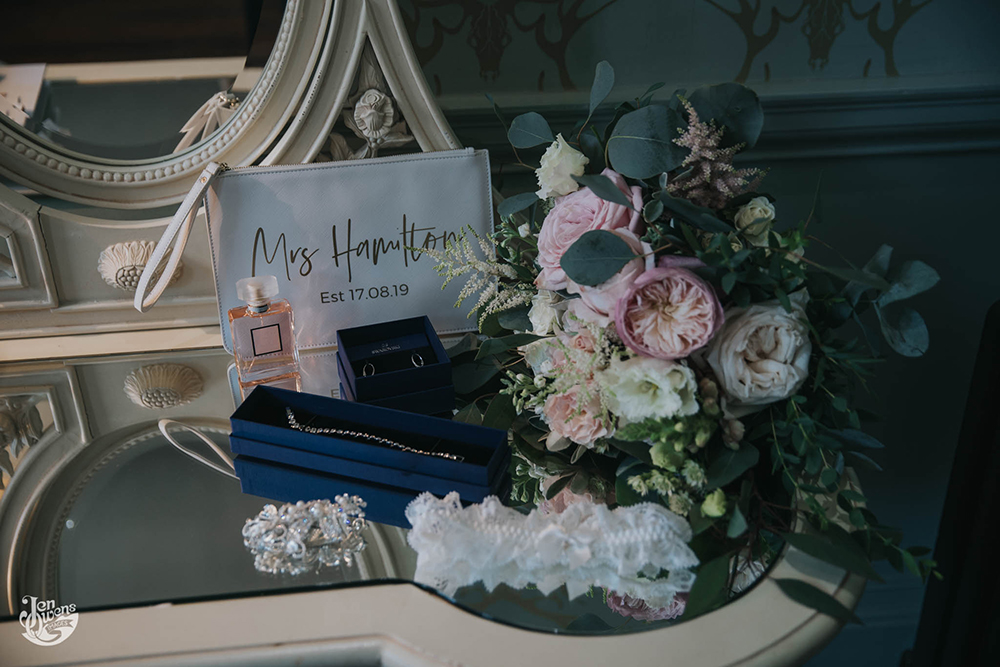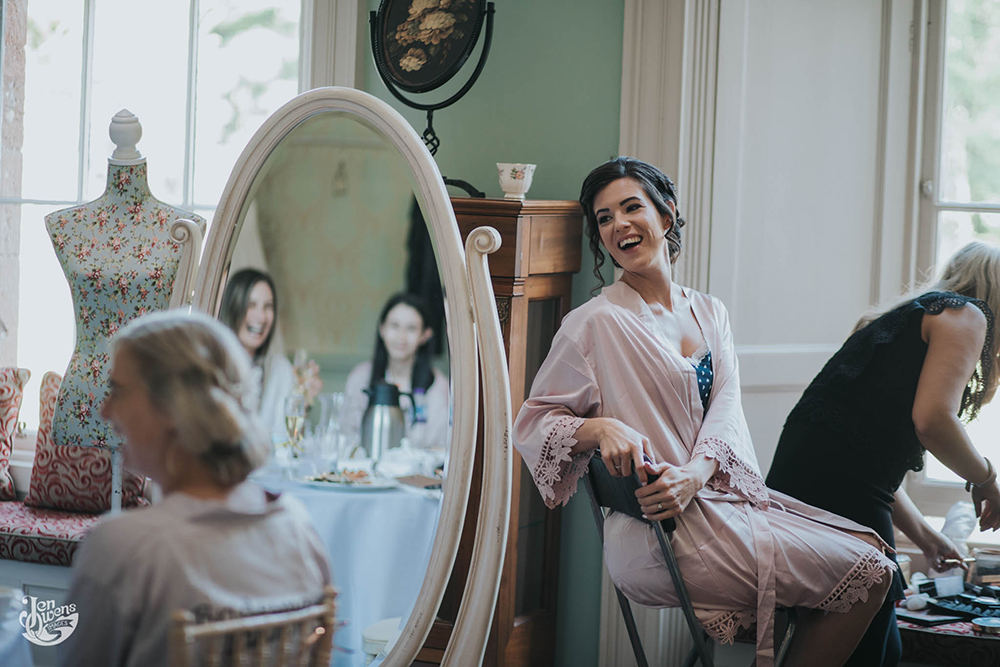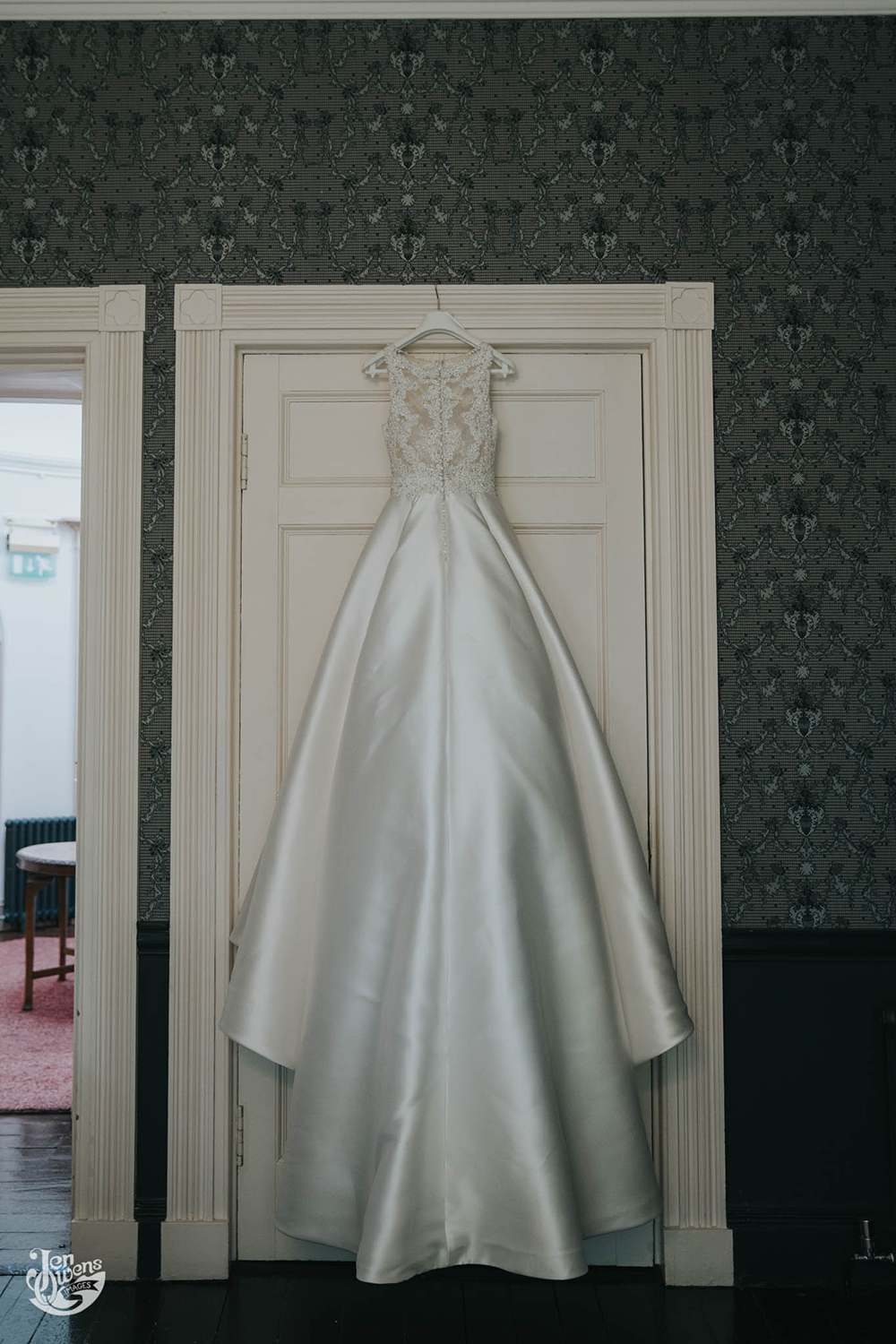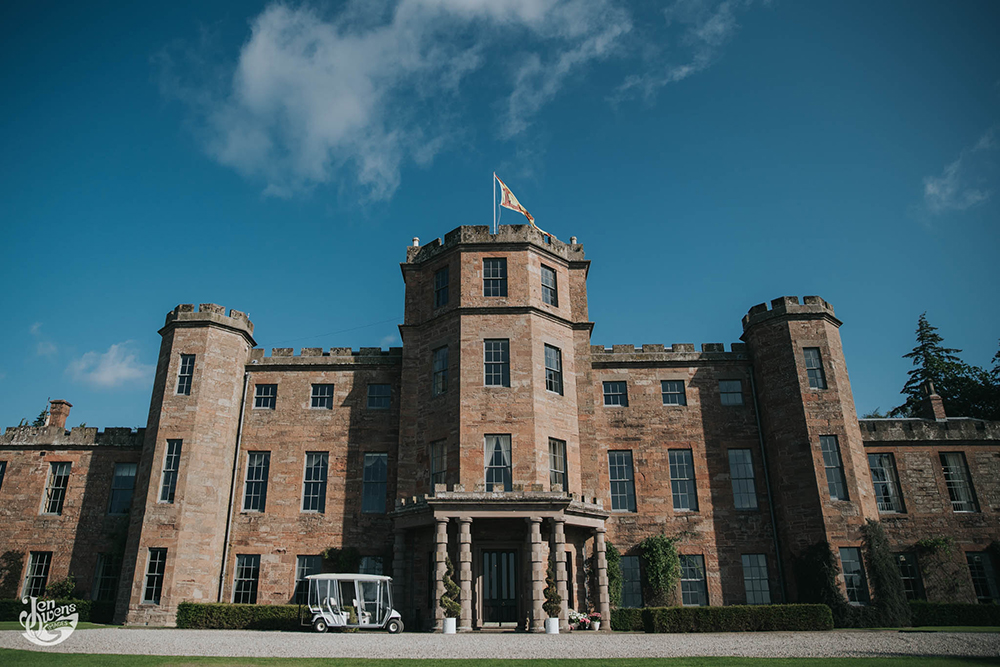 "John and I met through work, and he proposed on my dad's 60th birthday weekend.
My whole family were staying in Erchless Castle near Inverness in March and John wanted to take me for a drive to his childhood holiday destination.
We stopped at Loch Maree and he got down on one knee and asked me to marry him!
The hardest part of wedding planning was finding the venue.
I'd always imagined a traditional Scottish wedding, with bagpipes, tartan, the works.
We both wanted somewhere that both of our families could stay and we could make a whole weekend of it.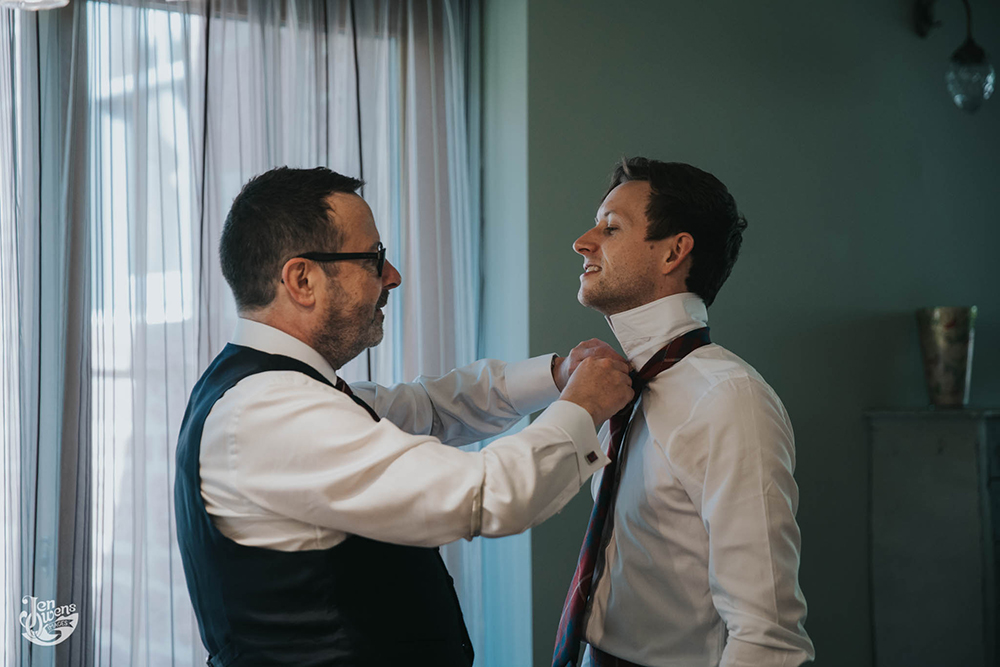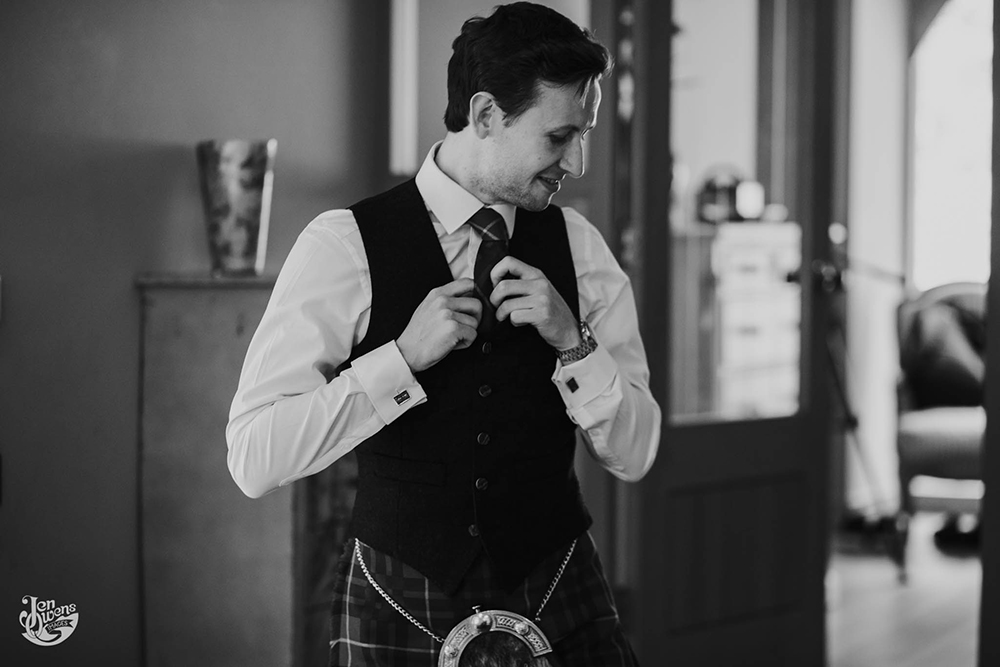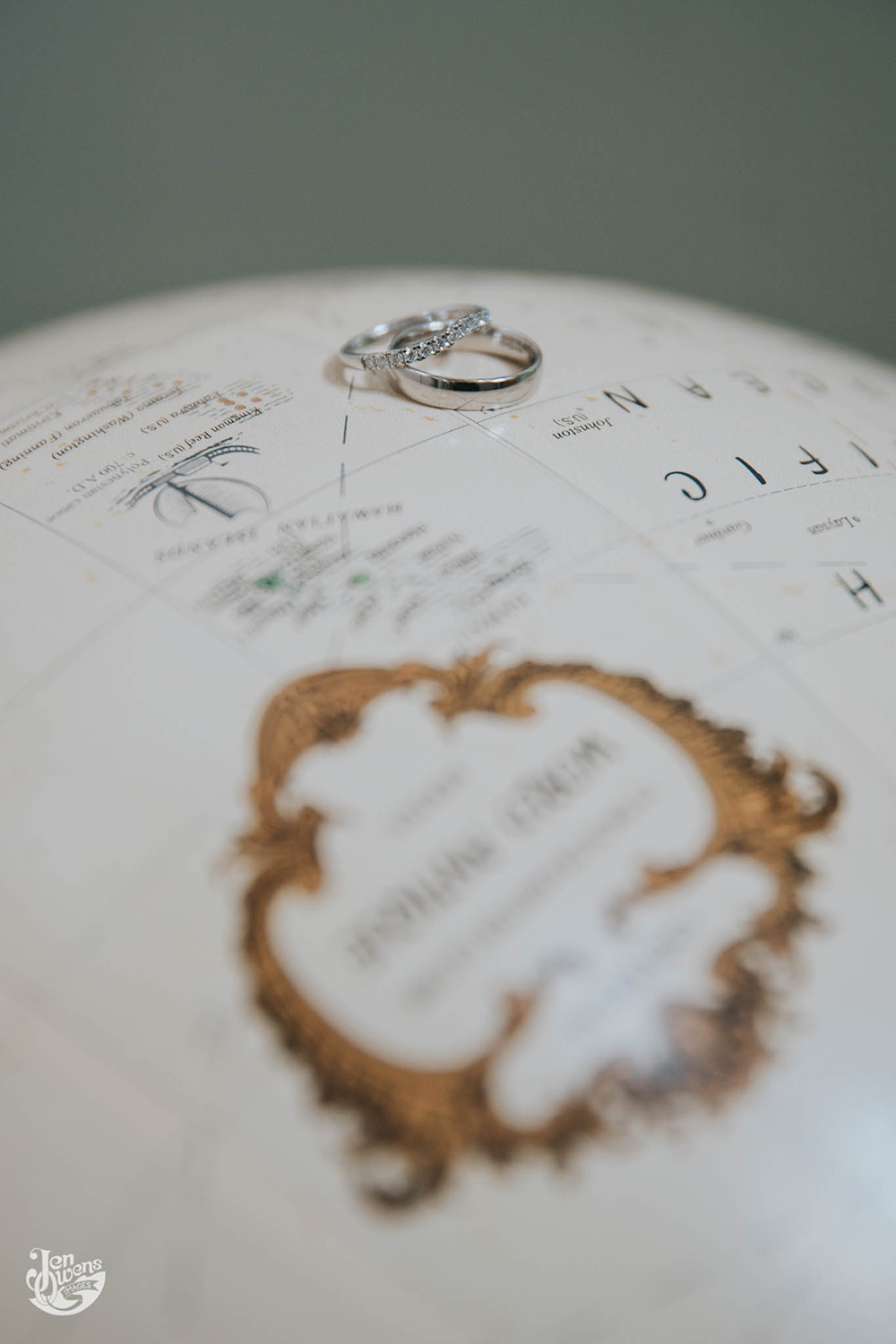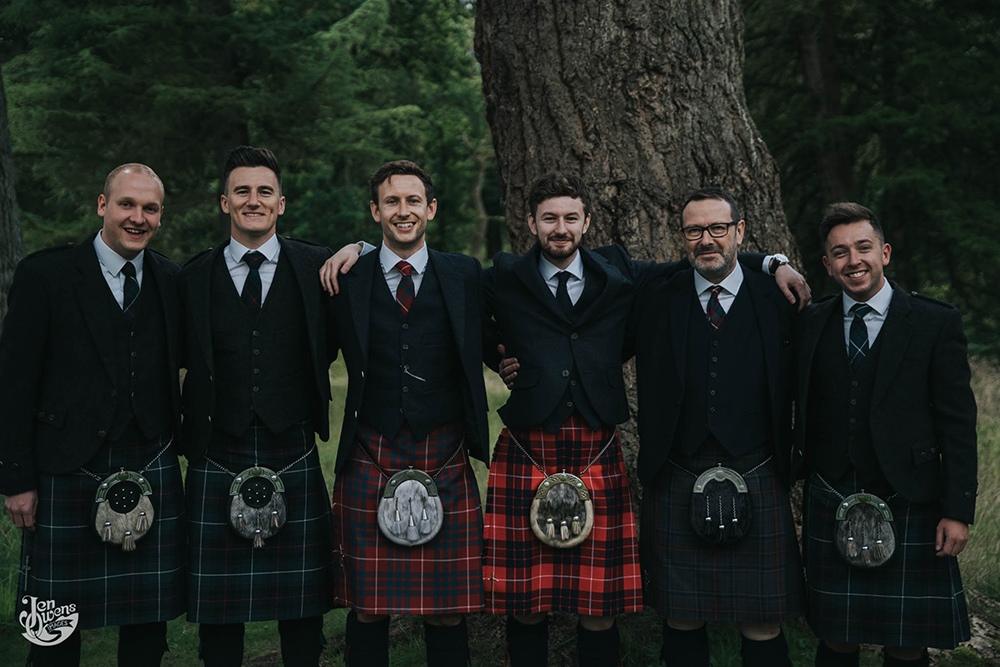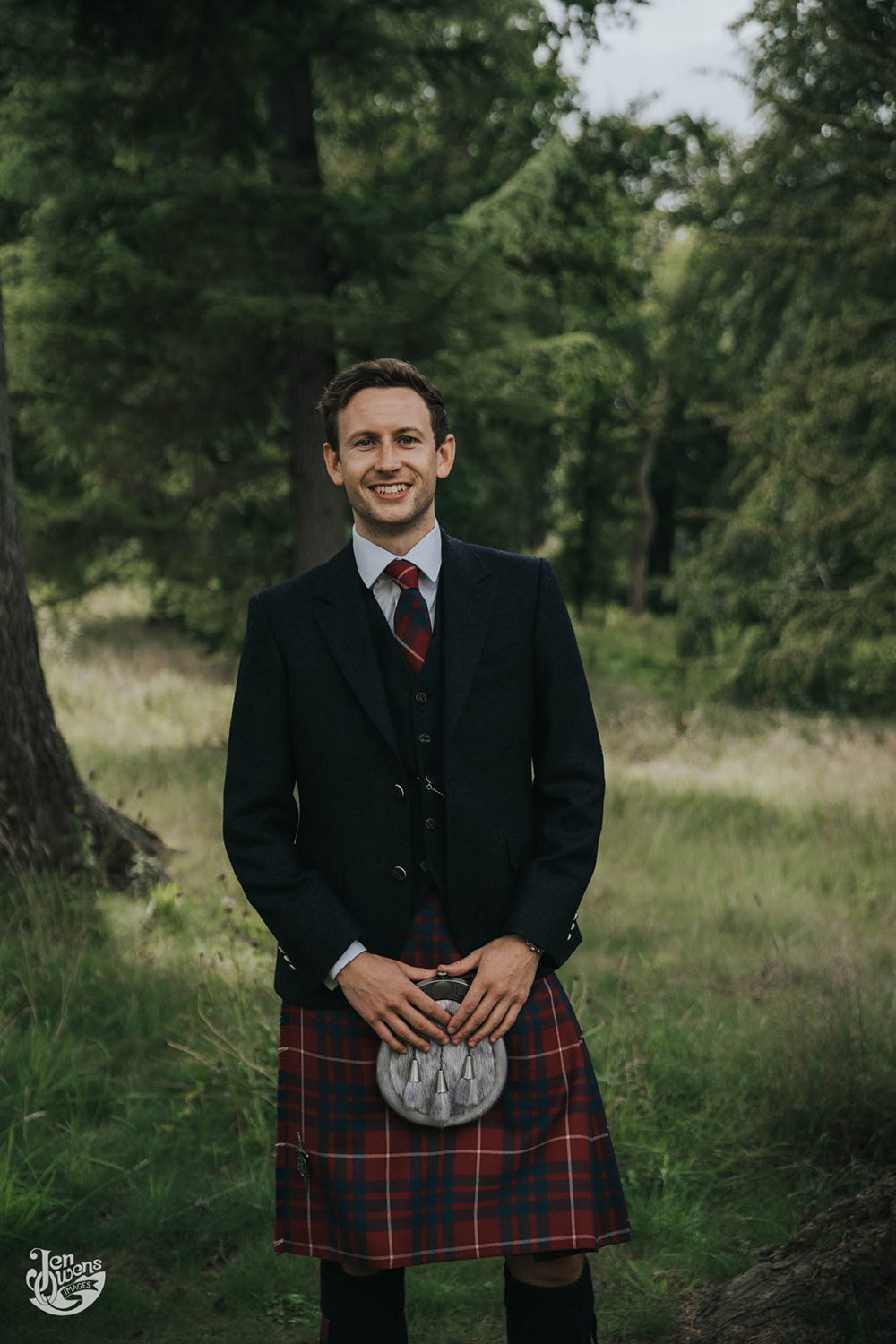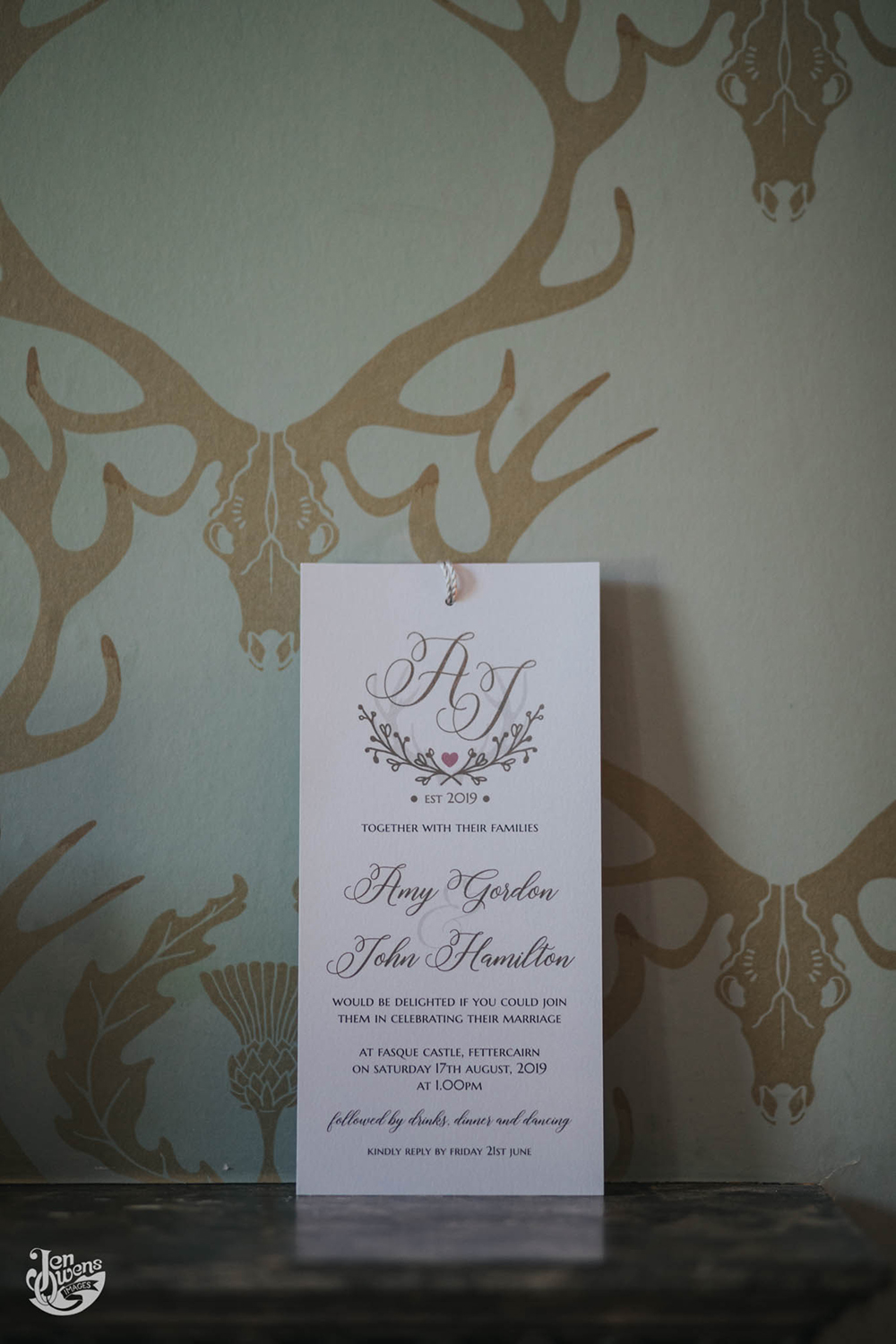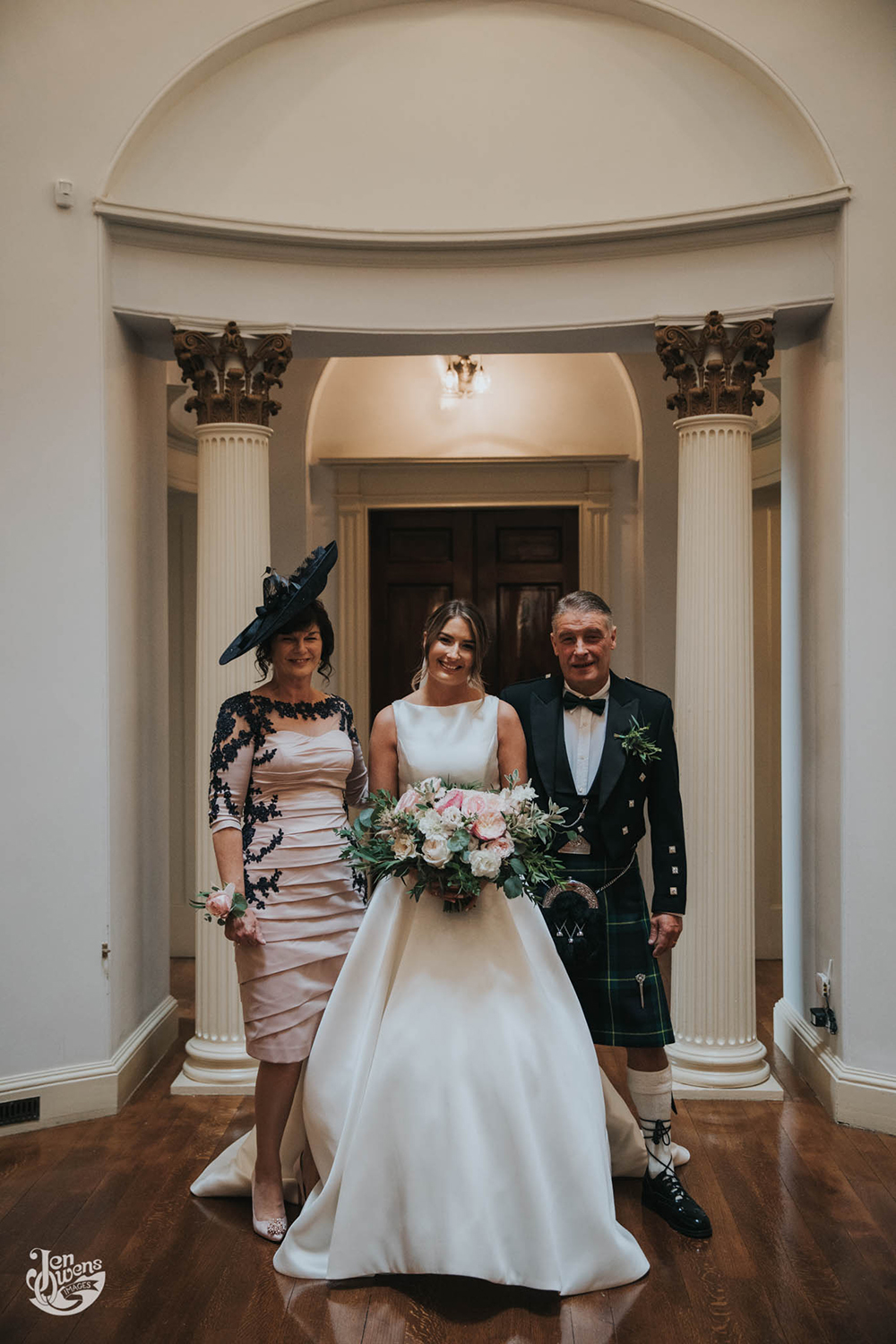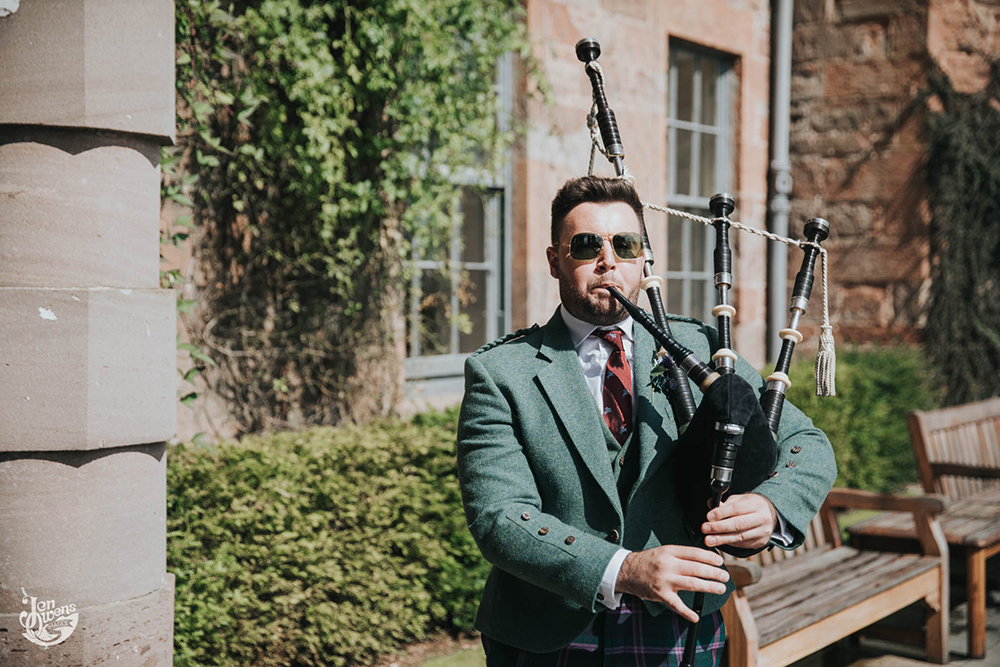 We went to see Fasque Castle, and we knew that could offer us everything we had dreamed of and more.
The long driveway and the field filled with wildlife are so beautiful, and the castle itself is spectacular.
It's a traditional Scottish castle with a modern twist – it was everything we wanted.
Luckily, a few of our friends were getting married in 2018 so we were able to leverage their knowledge and book suppliers with confidence.
I also used Scottish Wedding for inspiration – I love the Real Weddings, there are so many beautiful ones!
My best friend (our maid of honour, Jen) also got engaged a couple of months after us and we had so much fun planning together and swapping ideas – it made it even more special!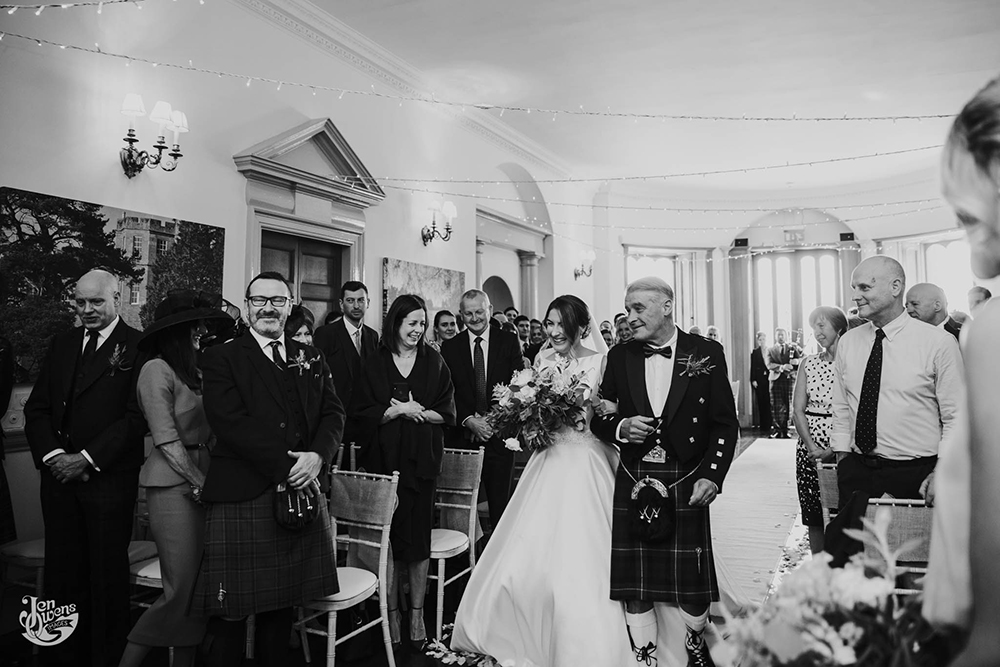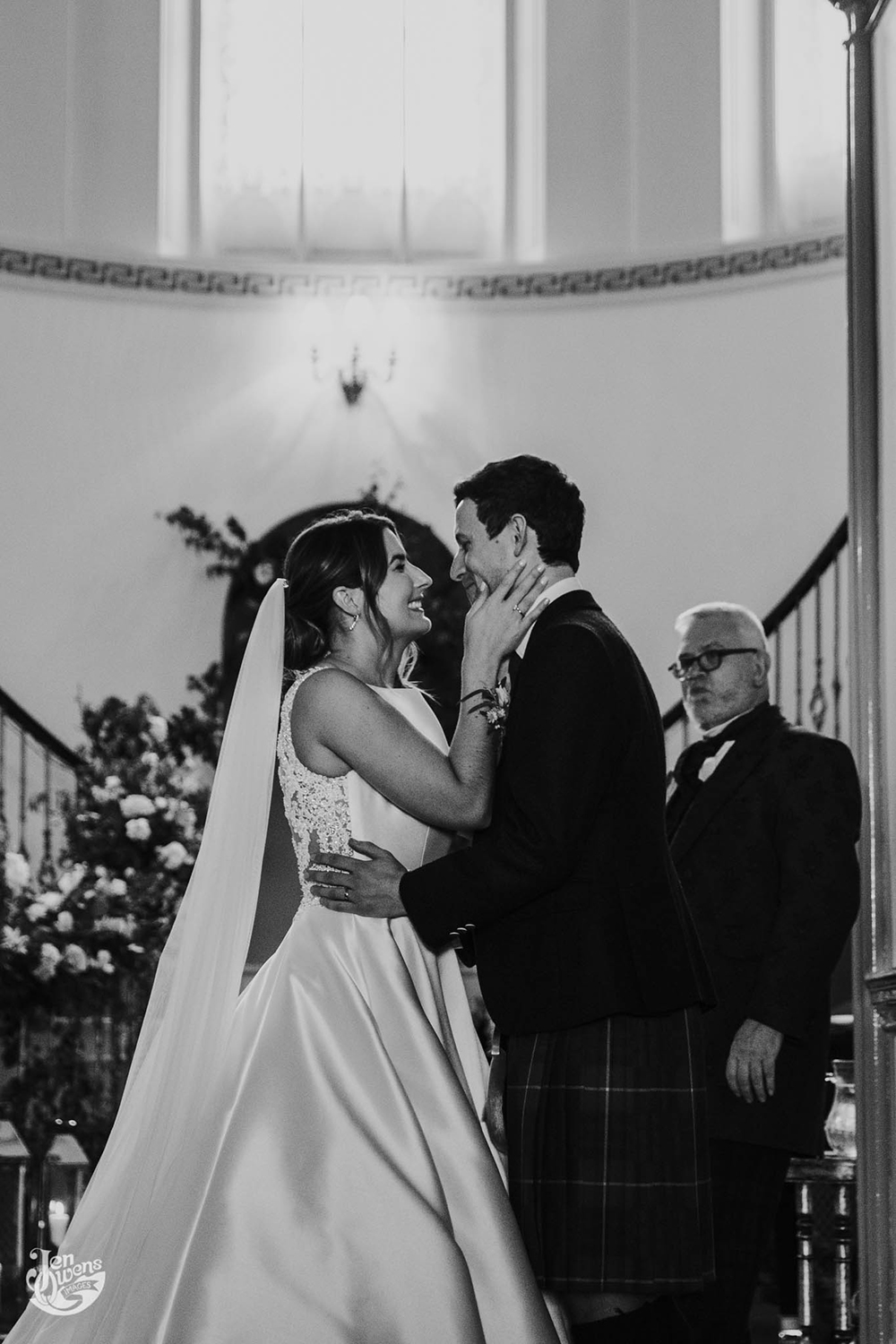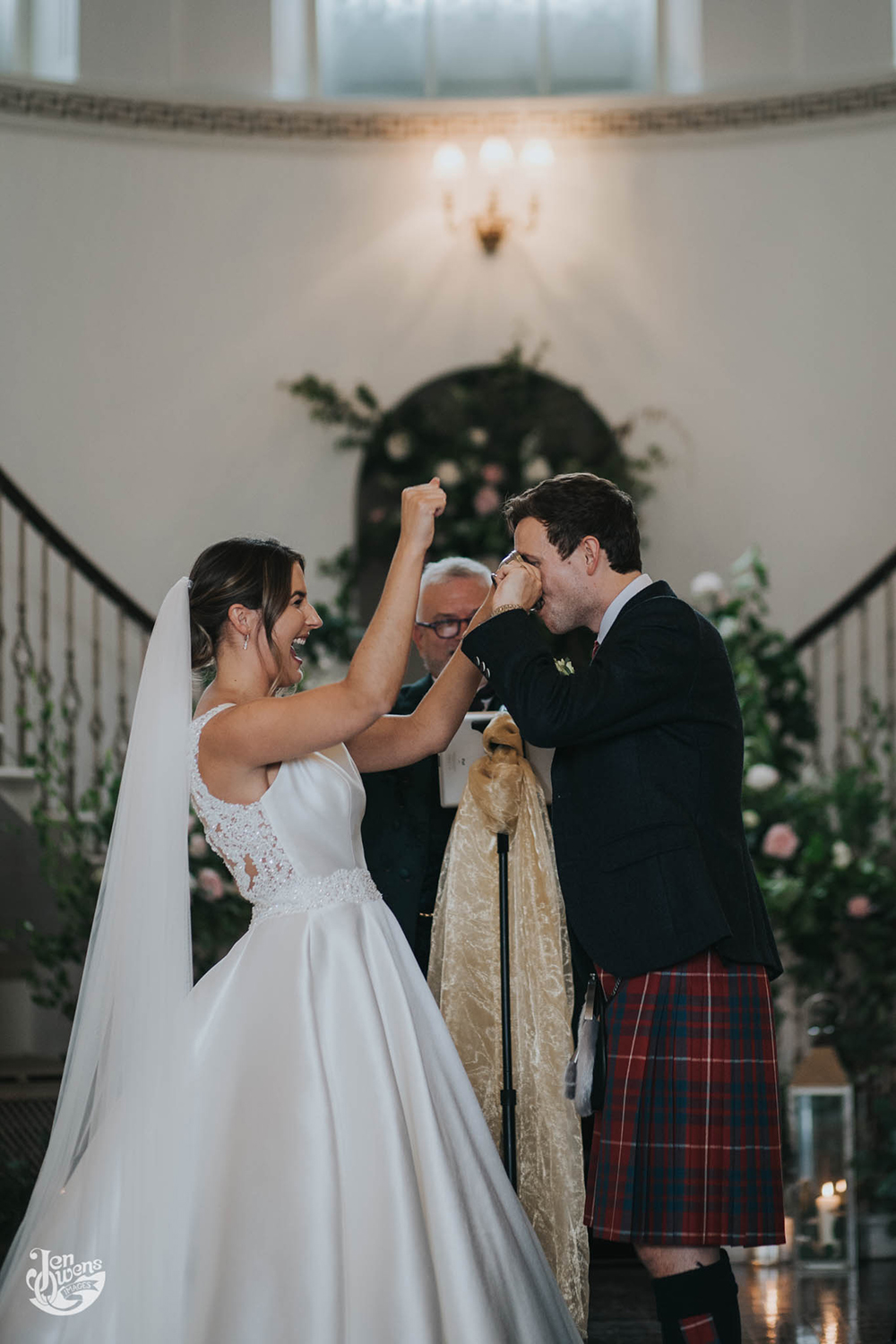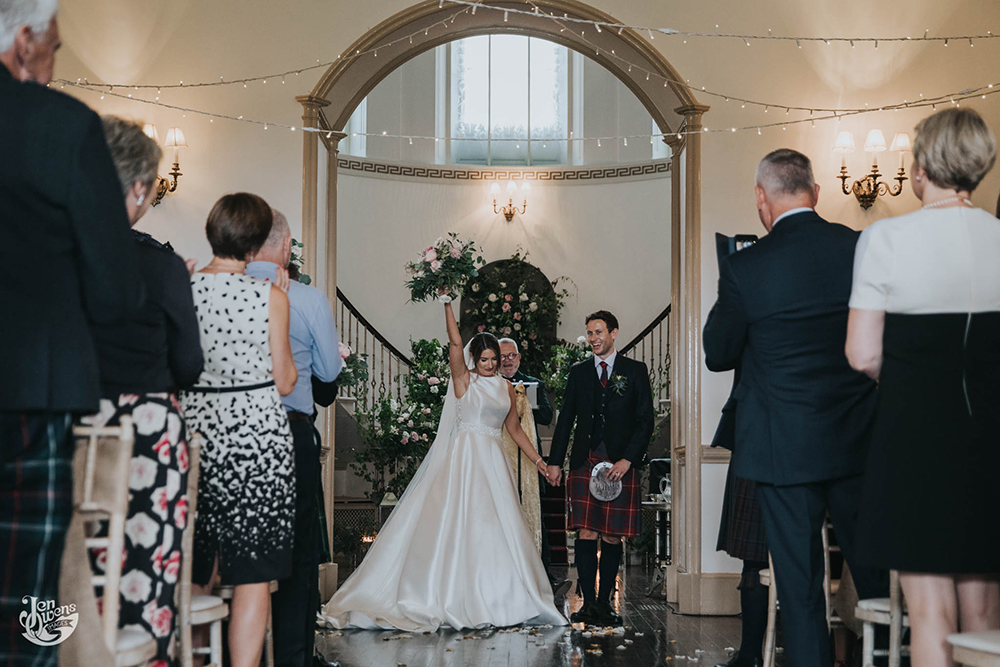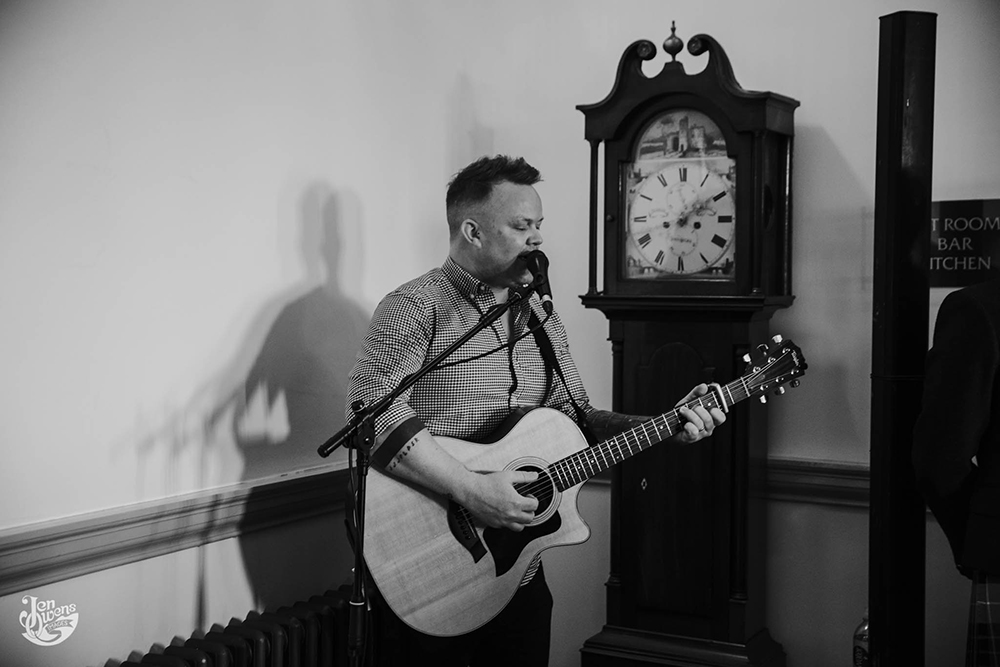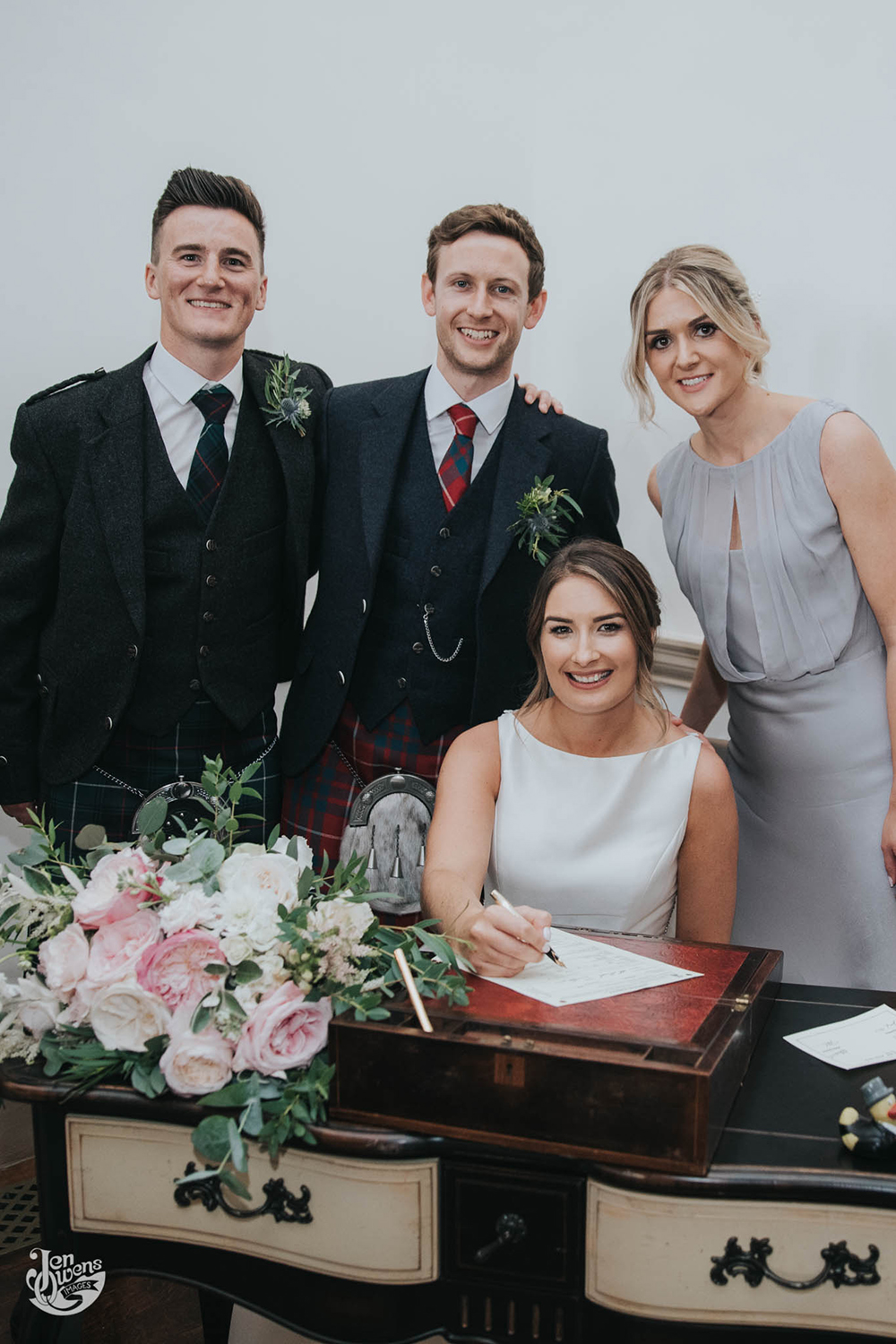 I had thought early on that a blush and greenery theme laced with gold and ivory would look amazing at the venue, but the peony roses that I wanted were out of season.
Kim Dalglish, our florist, recommended David Austen roses and wow, they did not disappoint!
John's mum was in charge of flowers, and the whole castle was decked out in beautiful blooms and greenery.
The staircase was particularly amazing and our bouquets looked and smelled insane! I couldn't recommend Kim enough for flowers, so was so much fun to work with.
I'd fallen in love with a certain style of bridesmaid dress and more or less decided on the colour before we went to try them on.
However, when the girls tried on the two different colours, I couldn't decide so went for both. It was one of the best decisions – and something slightly different to what I had seen before.
The girls looked stunning.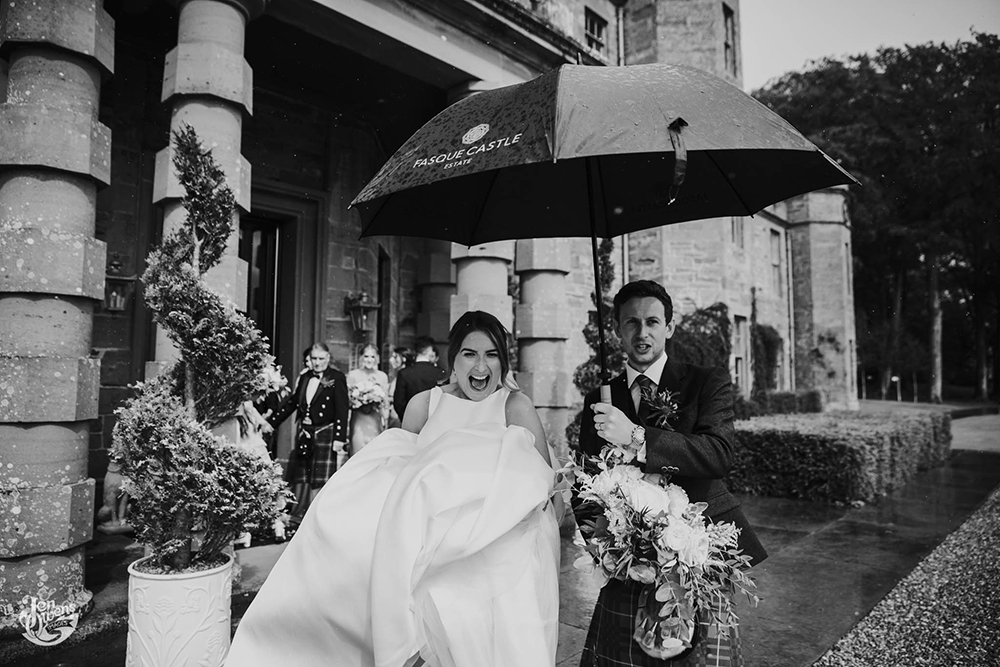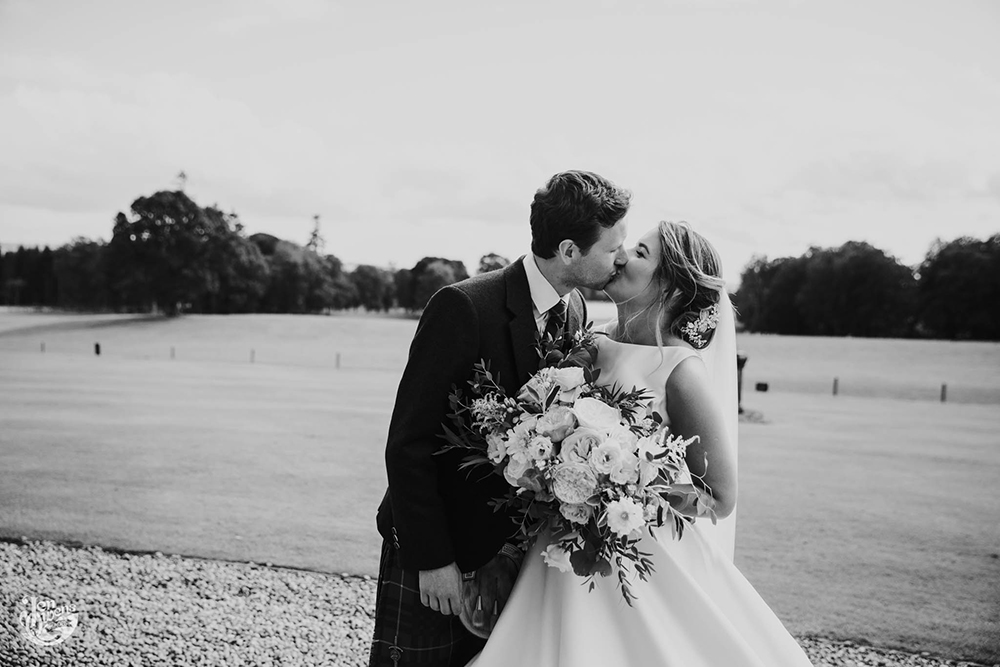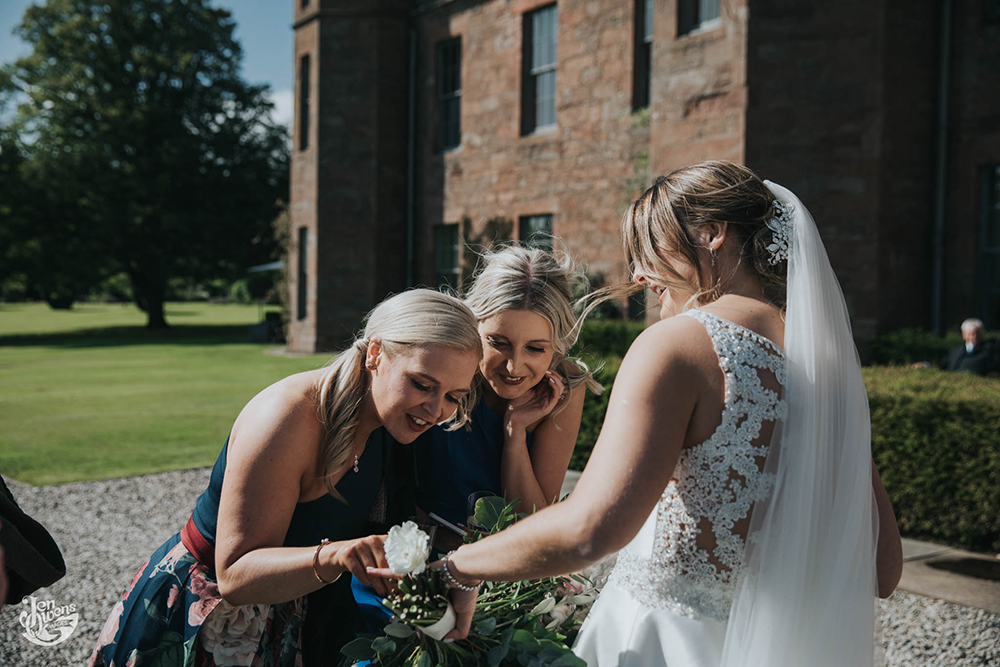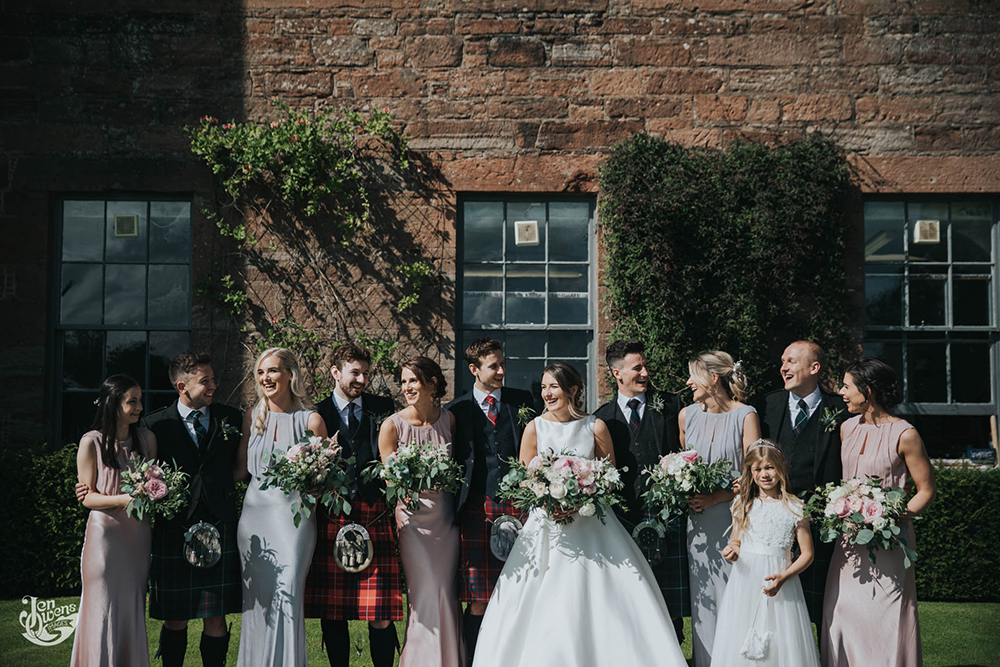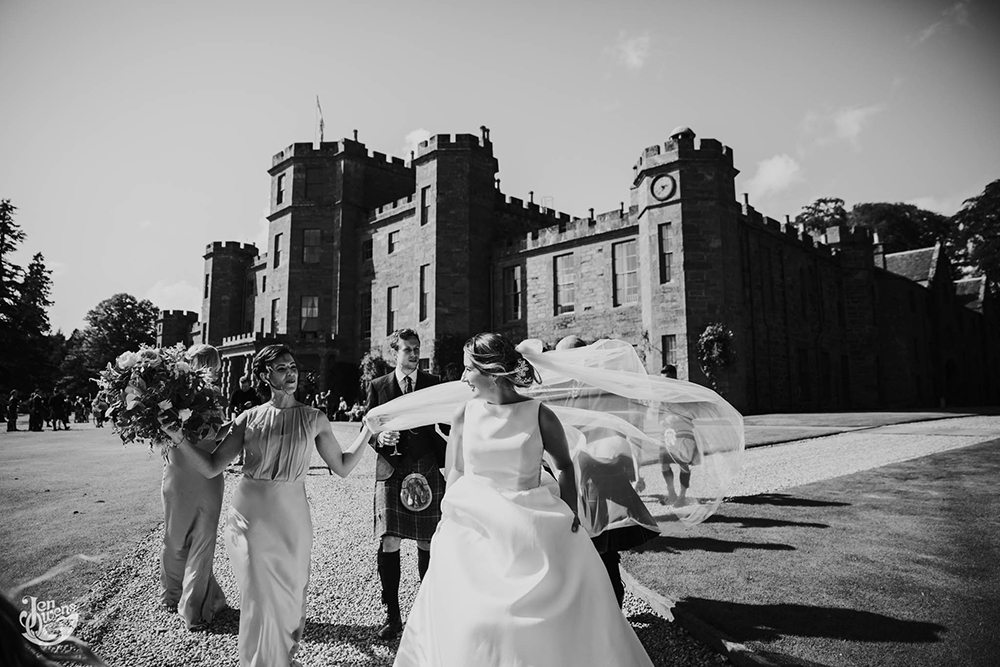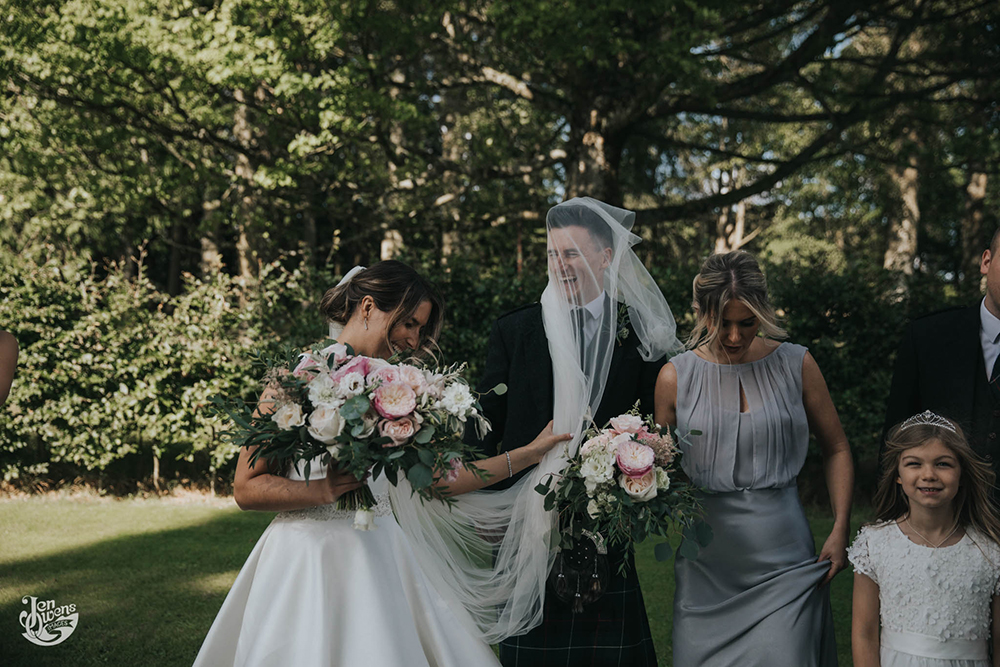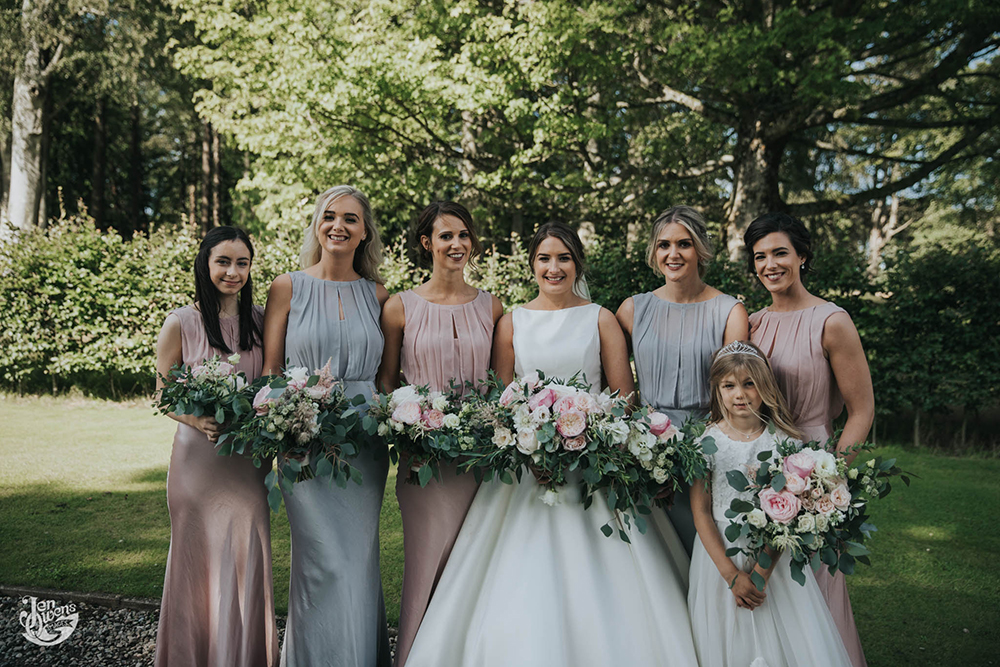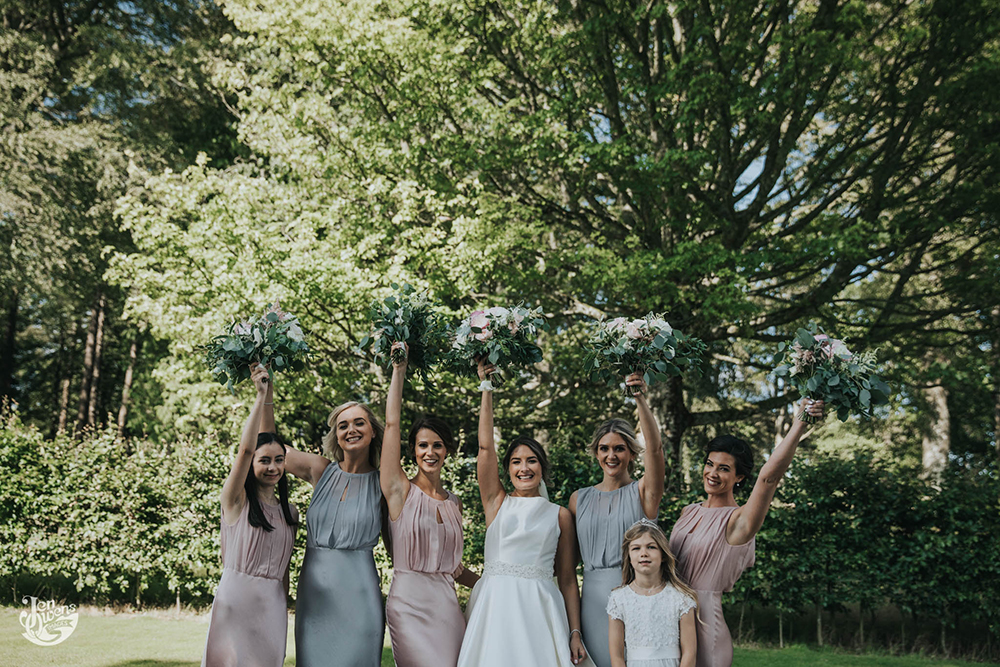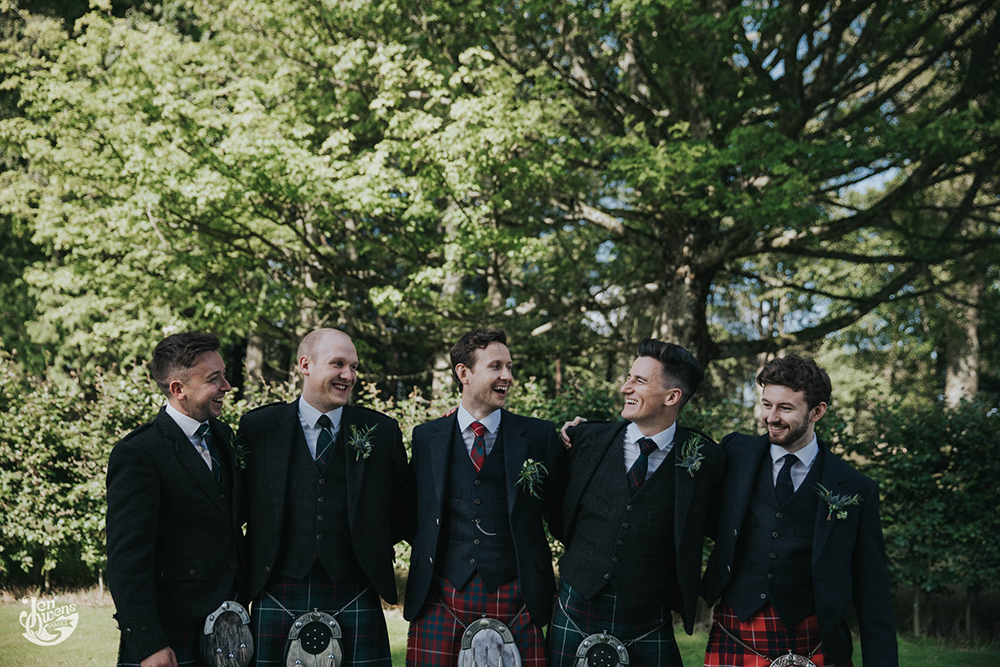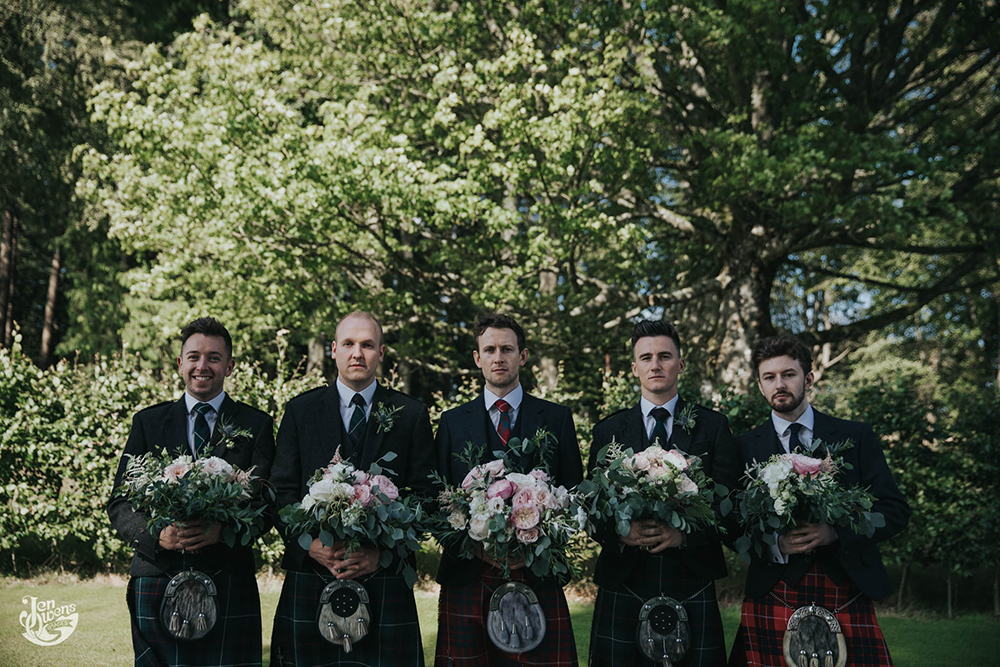 I actually tried on my dress as a bit of joke. I spotted a fishtail dress on Pinterest and Avorio Bridal had it, so I didn't want to try it on first because I was sure it'd be the one I'd pick.
I tried on the biggest dress in the shop first, and I just got that bridal feeling instantly.
It made me feel like a princess, and despite trying on seven other dresses, I couldn't get it out of my head.
Our photographer Jen was such a talented, kind and genuine person, and made us feel so at ease, working well with our videographer Brian.
I'll never forget the moment I walked up the aisle towards John.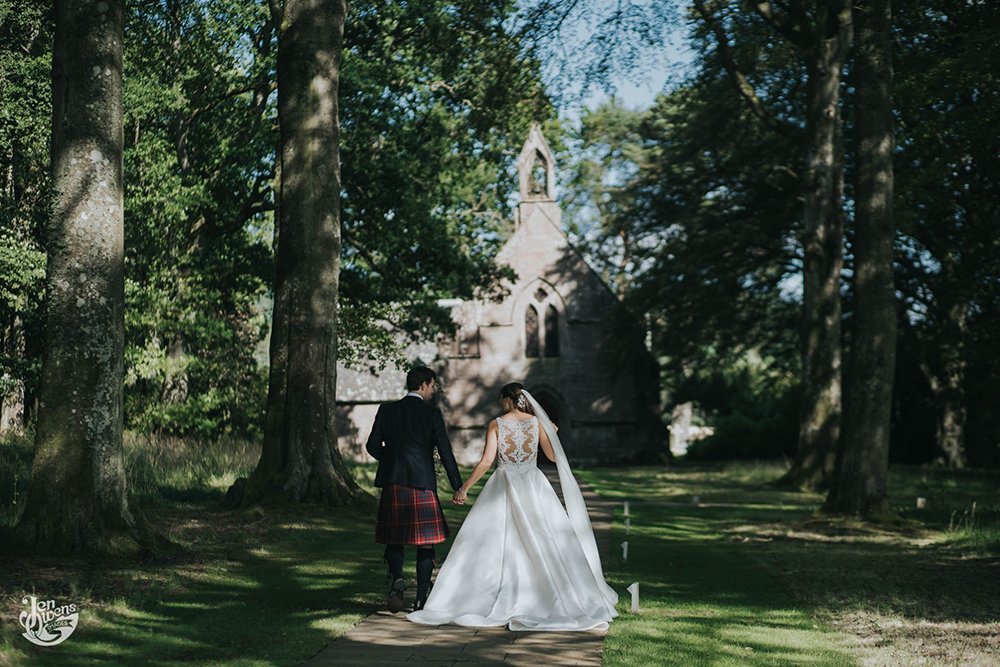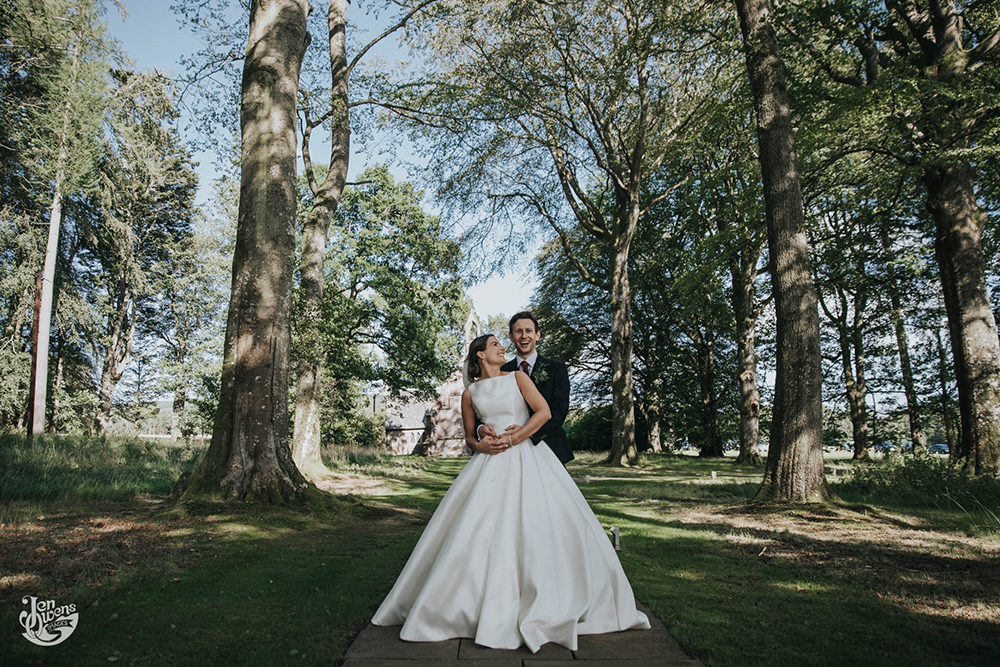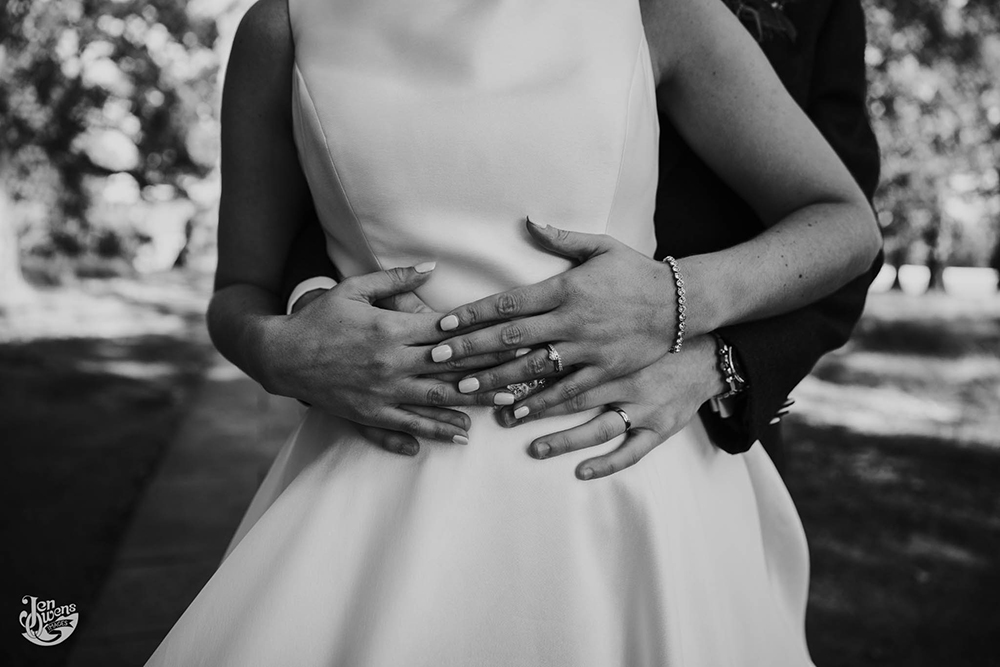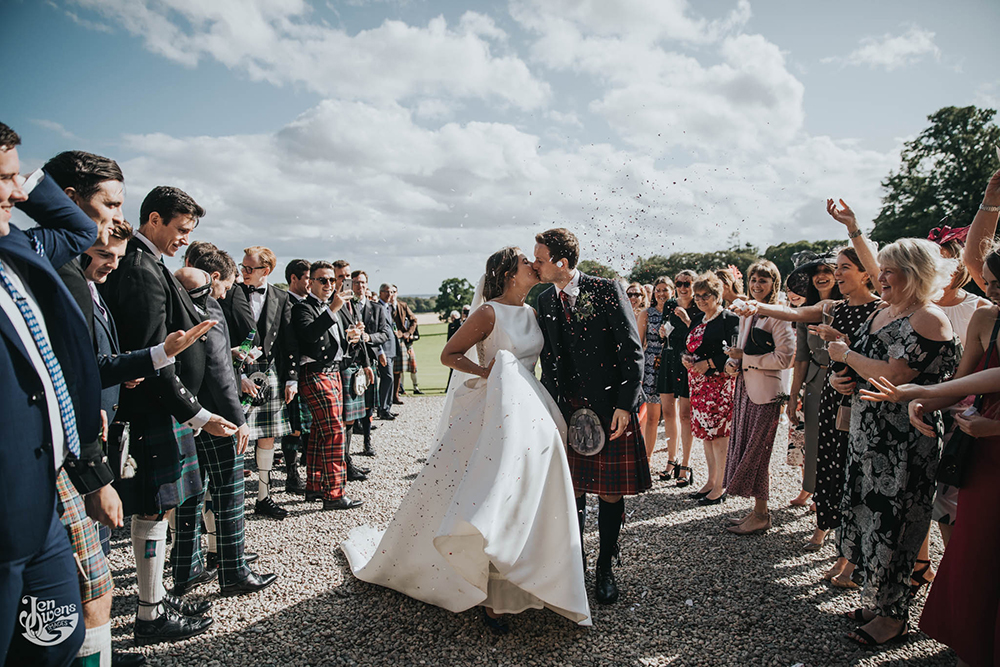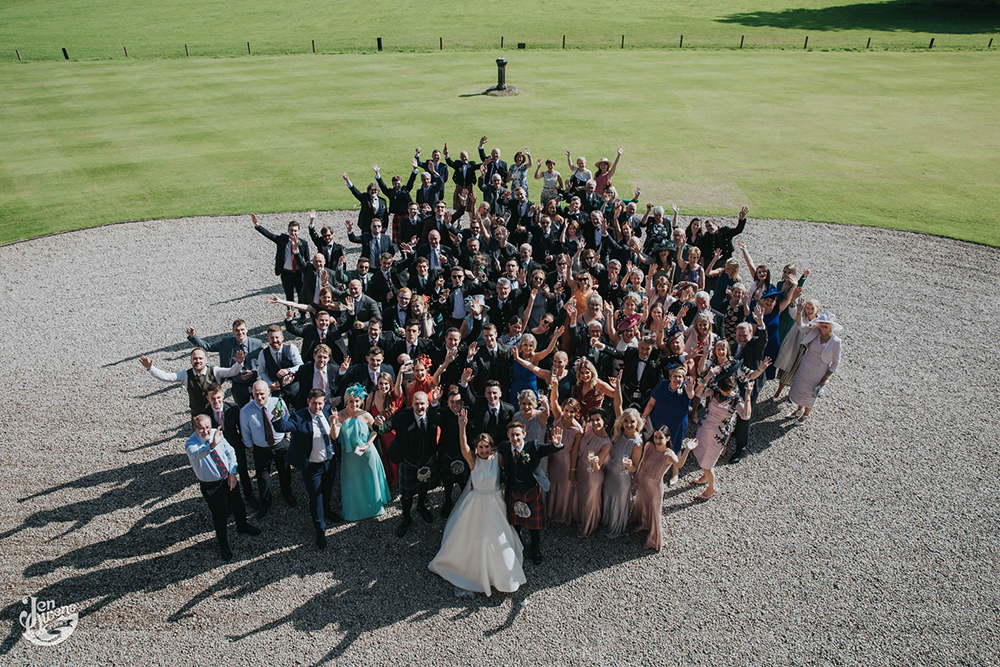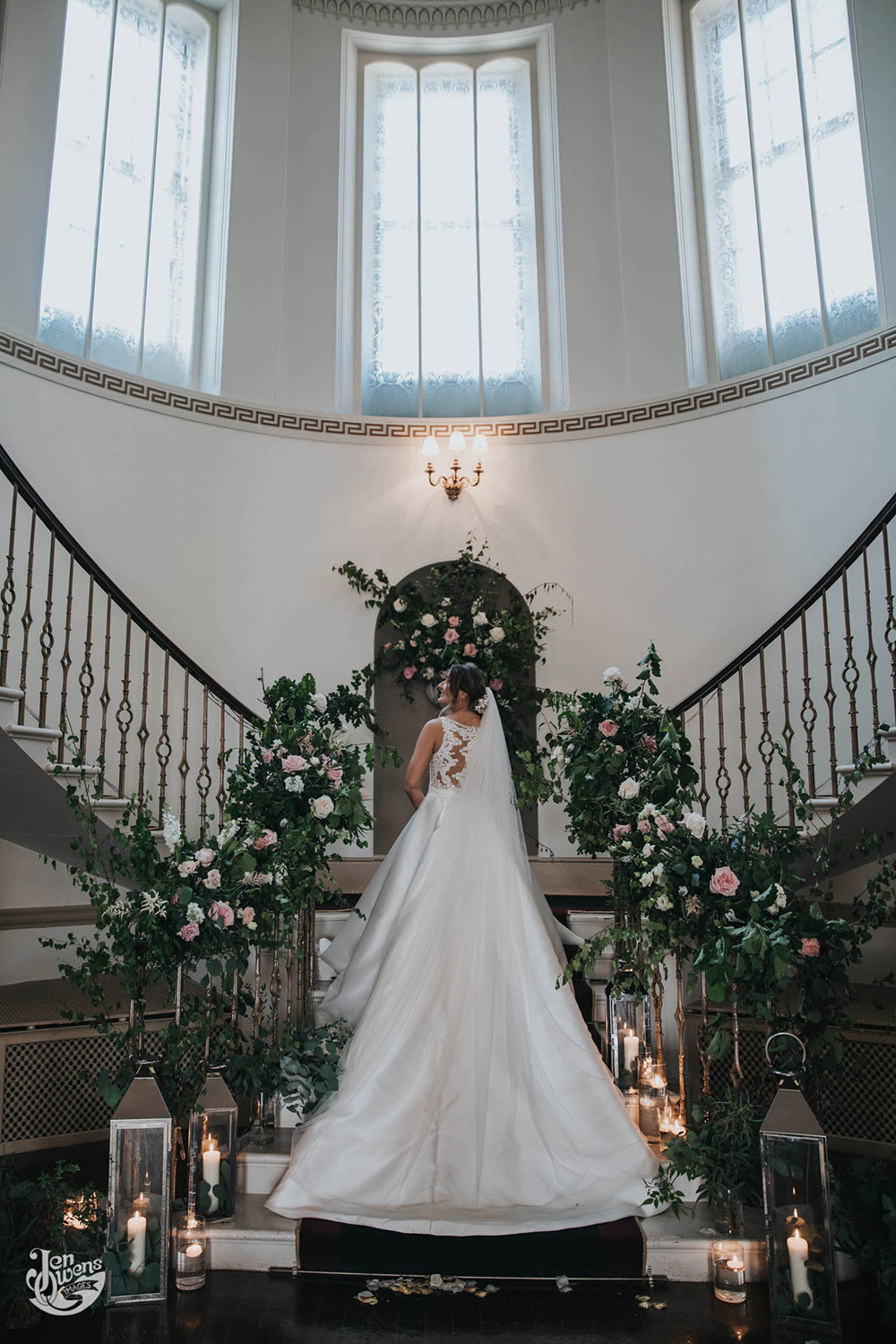 I thought I would be nervous but I was just so excited to marry him. We chose to have a humanist ceremony as we wanted it to be personal to us.
One of our favourite moments from the day was my brother singing our first dance. He hates playing in front of friends and family so it was a big deal for him.
We chose Caledonia as we wanted to keep the Scottish feel, and we both love the song. He was incredible, and we'll cherish that moment forever. He definitely has some new fans now!
We really did have the perfect day. The sun came out for us and we both felt so happy and relaxed.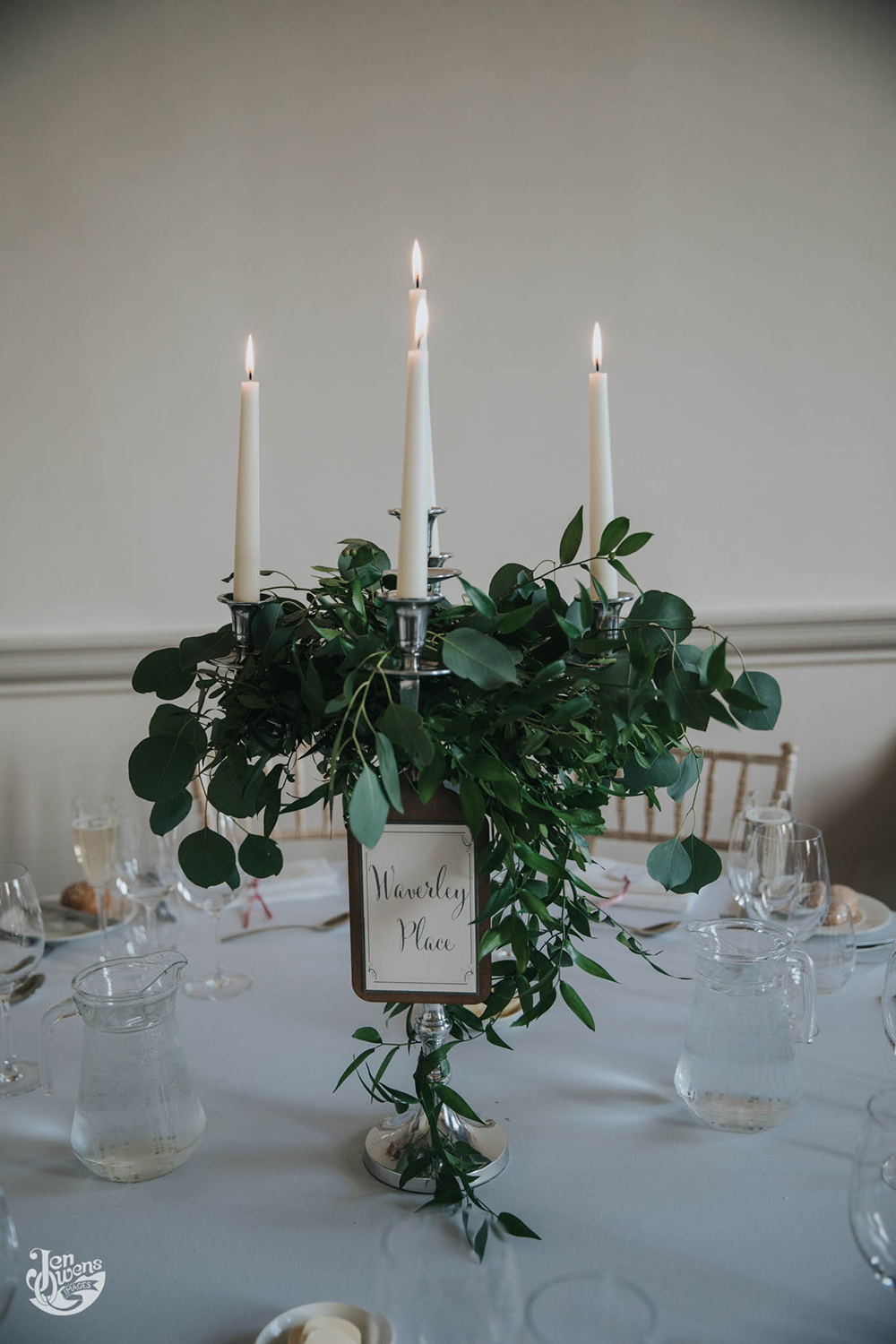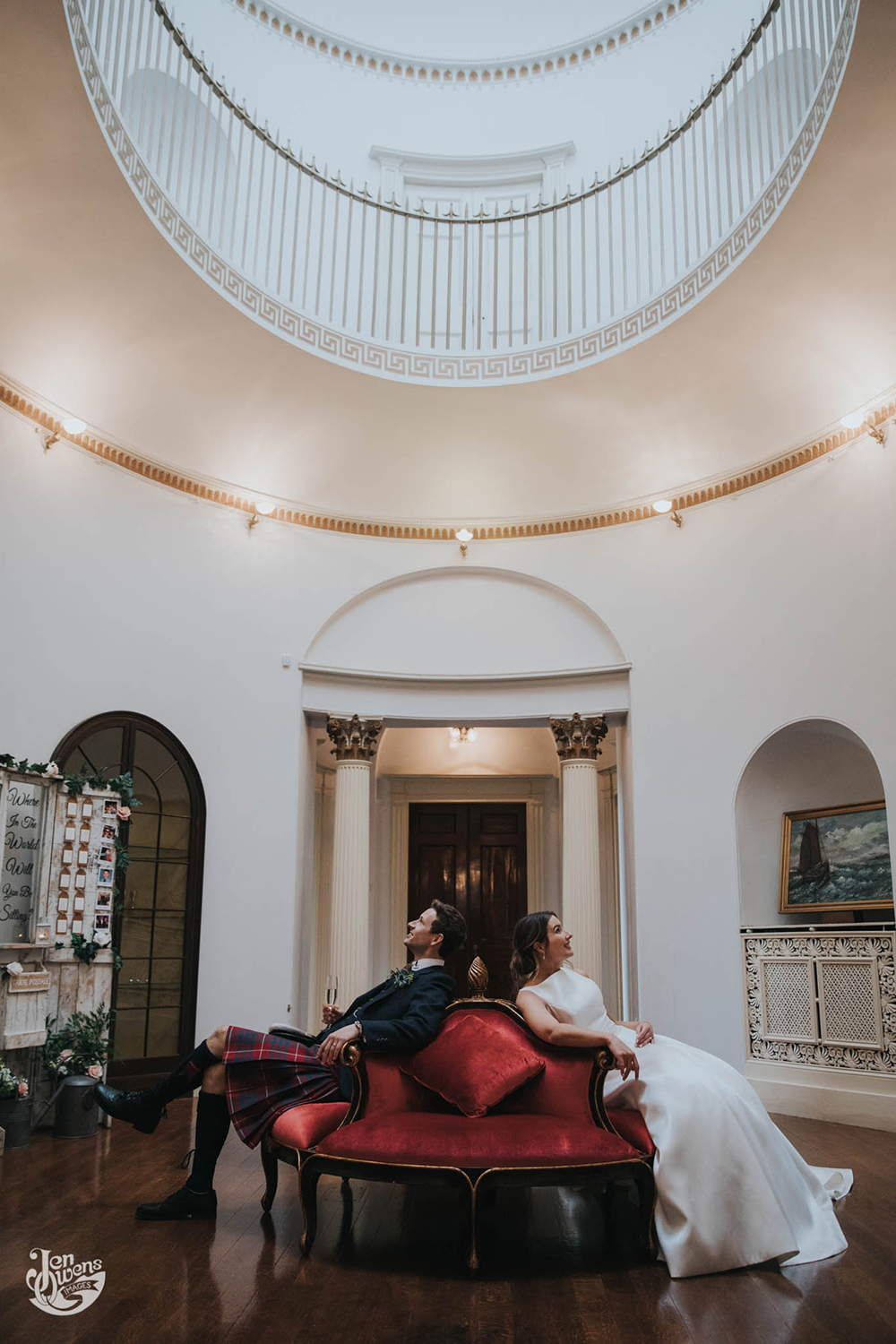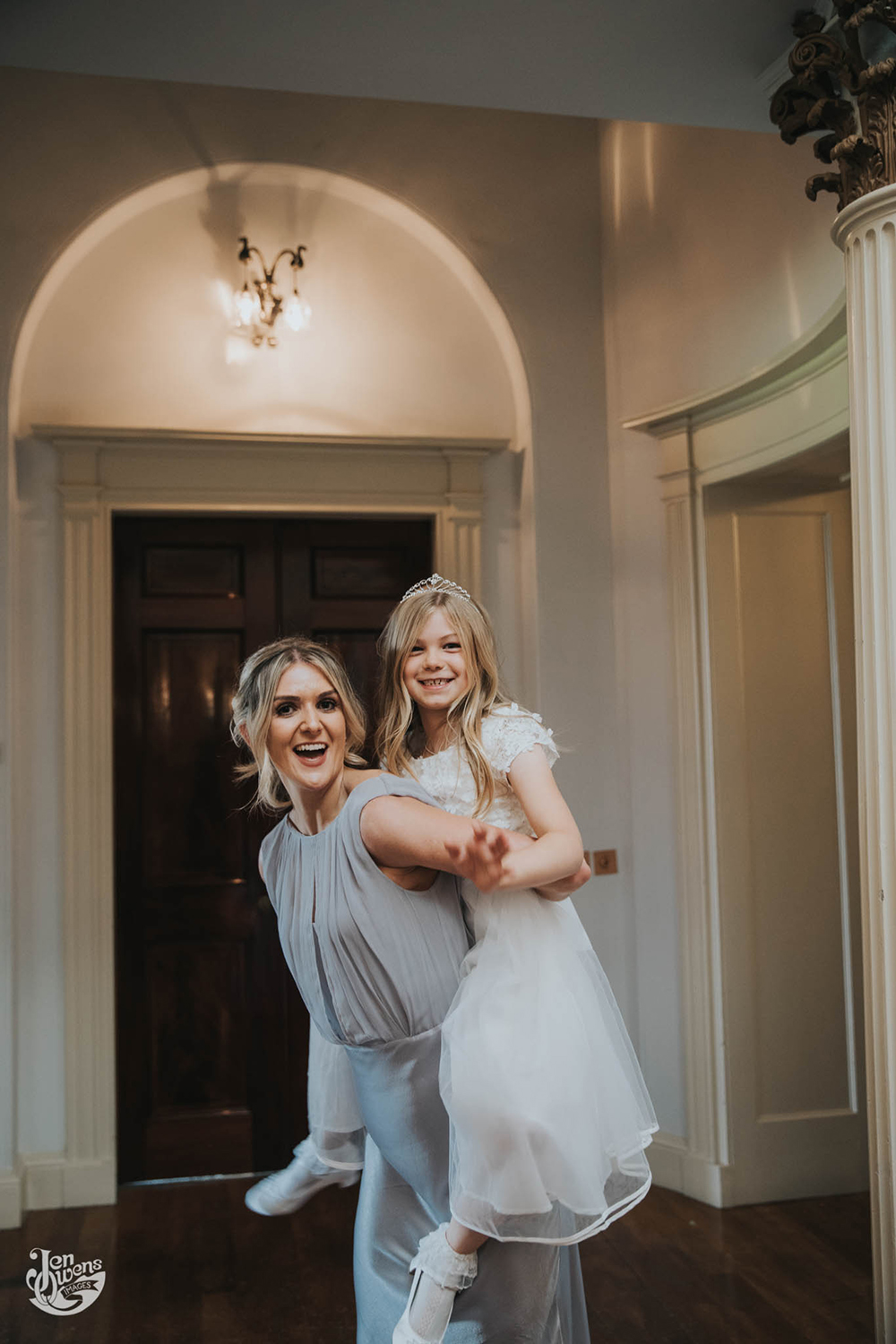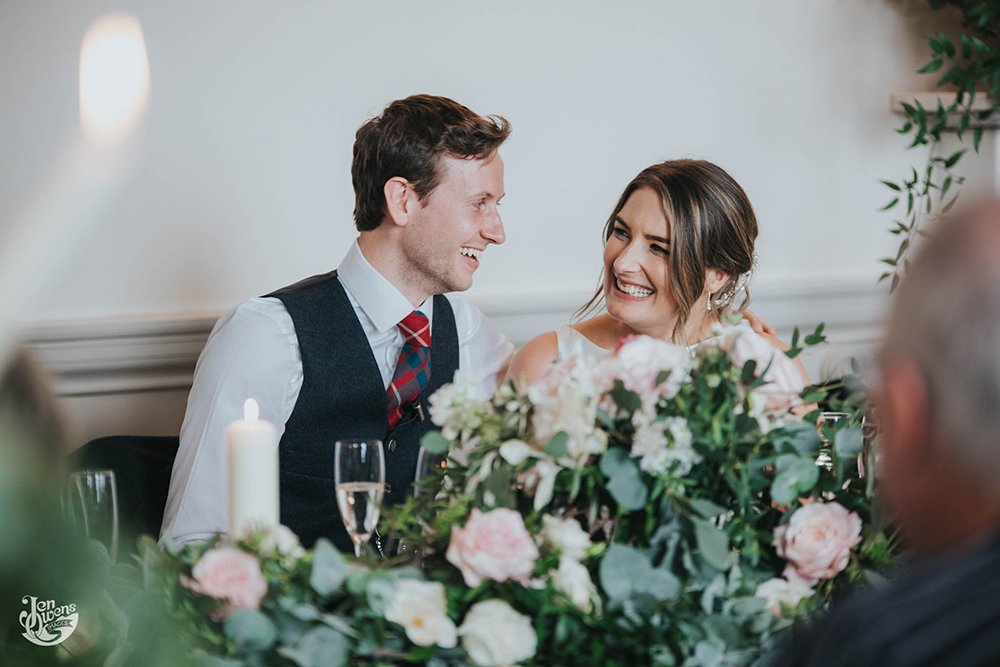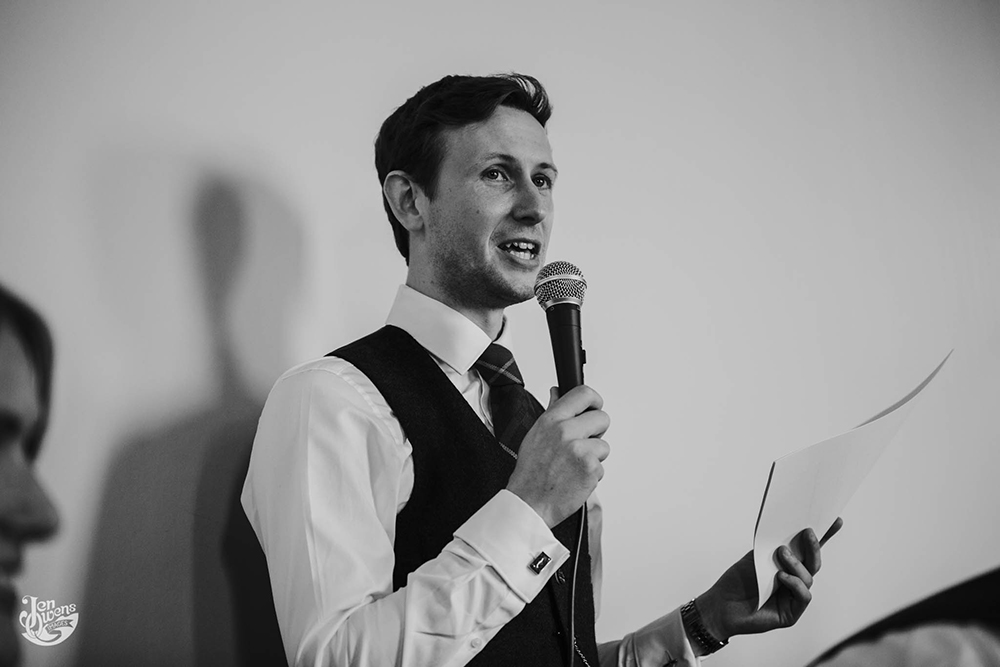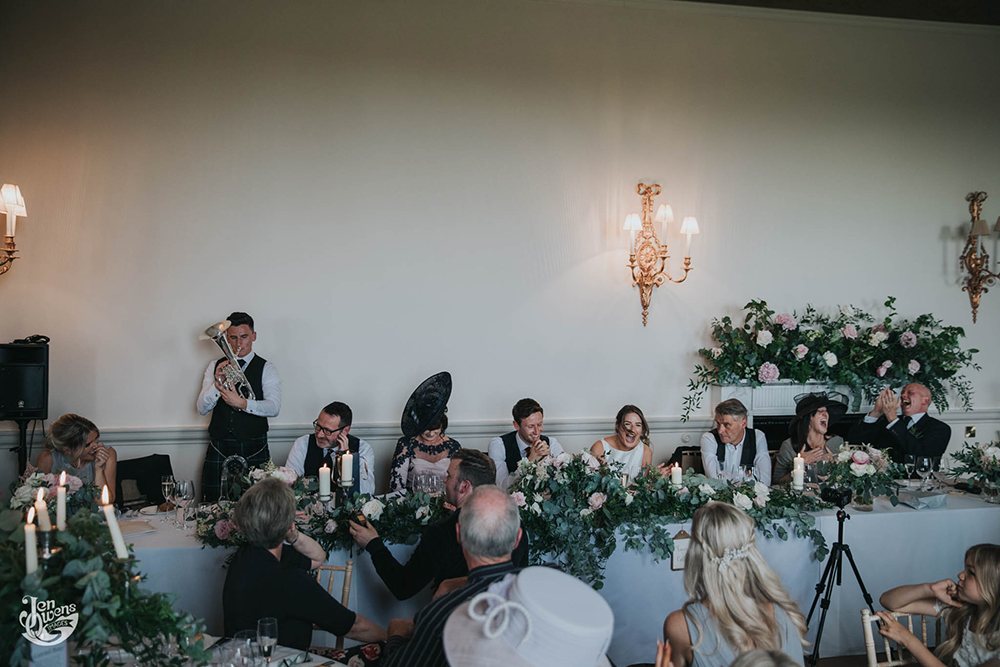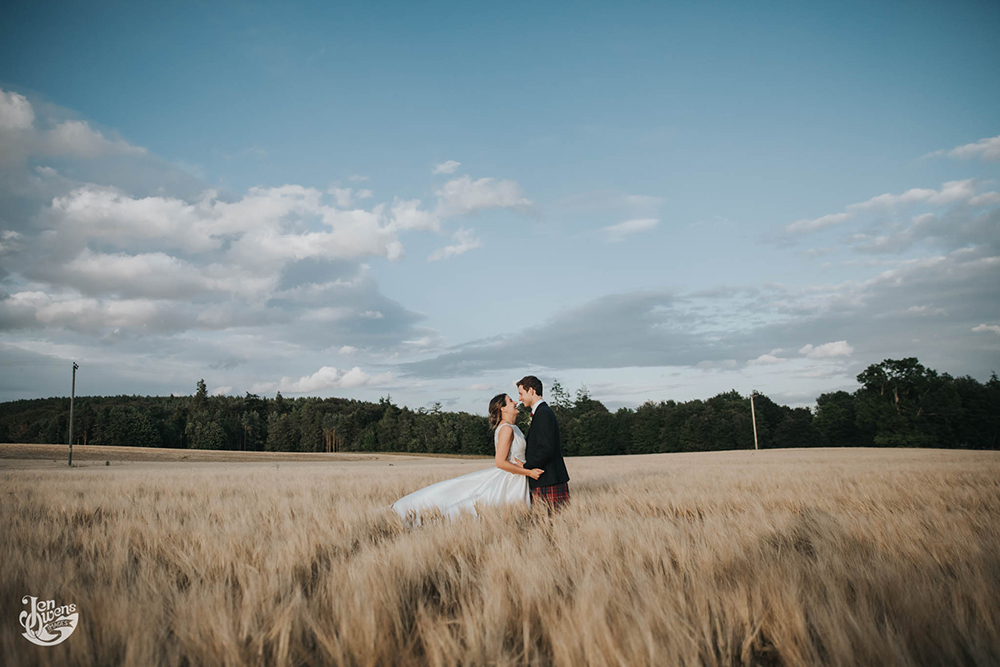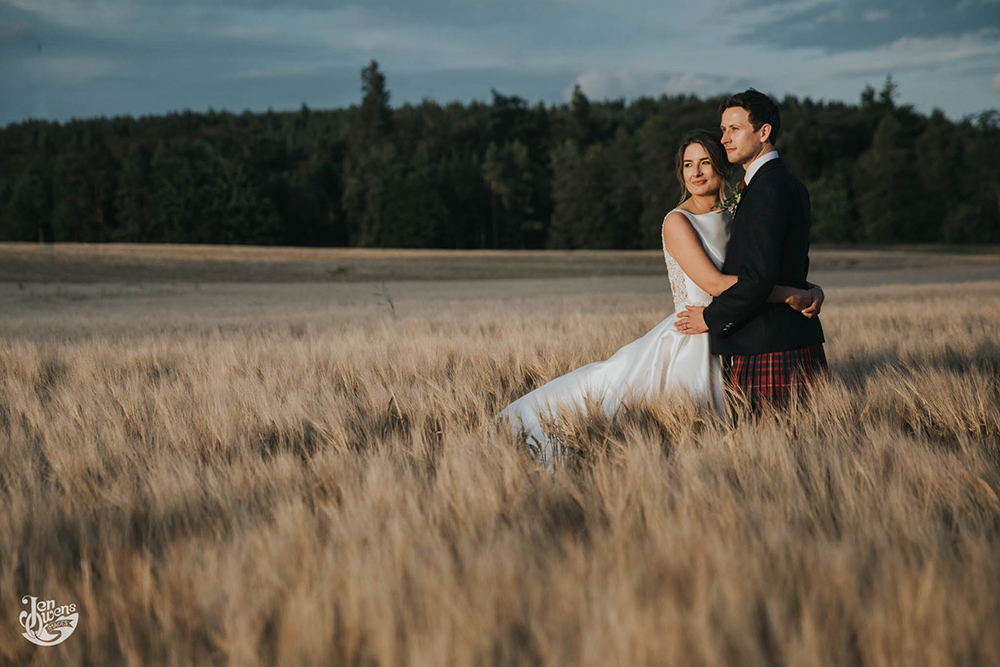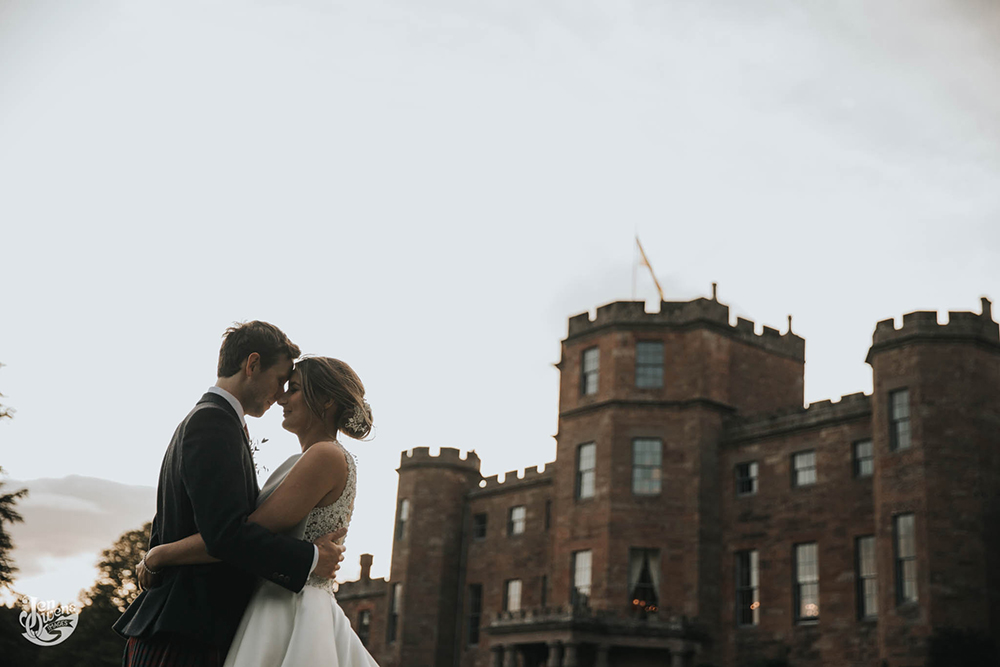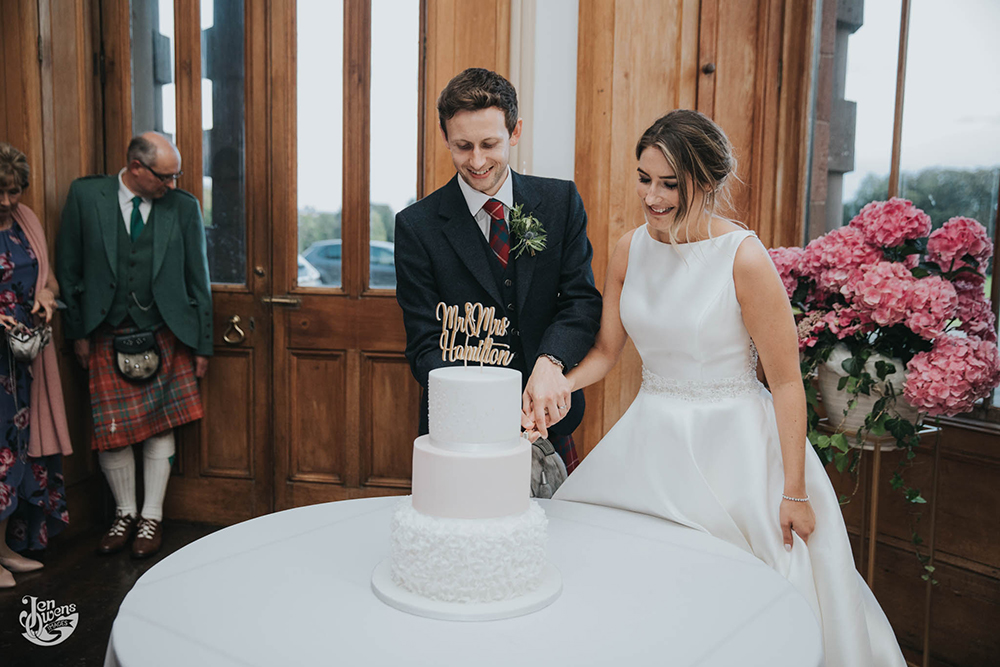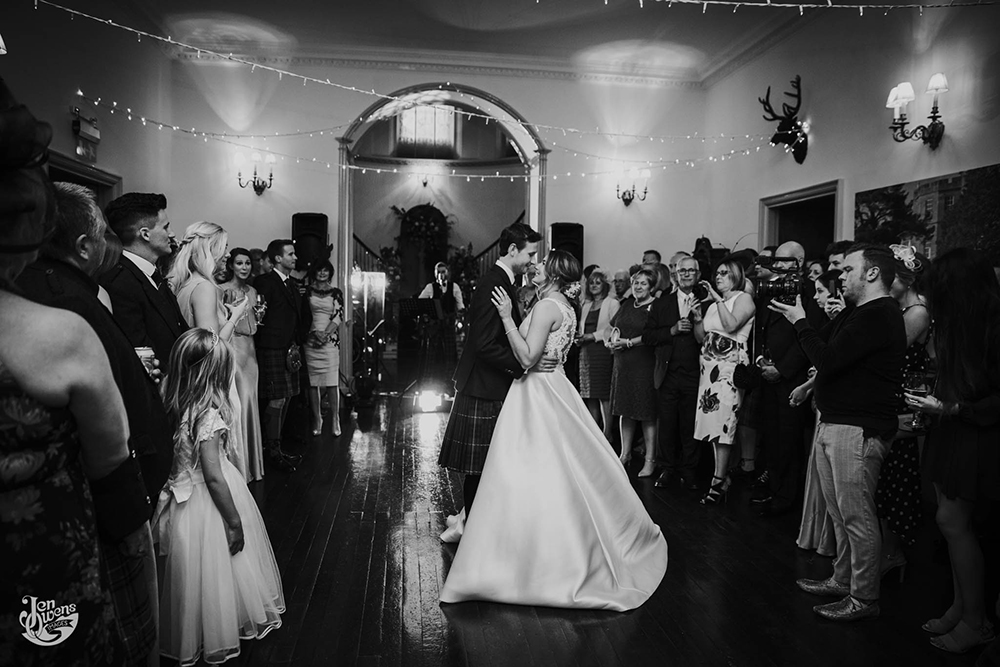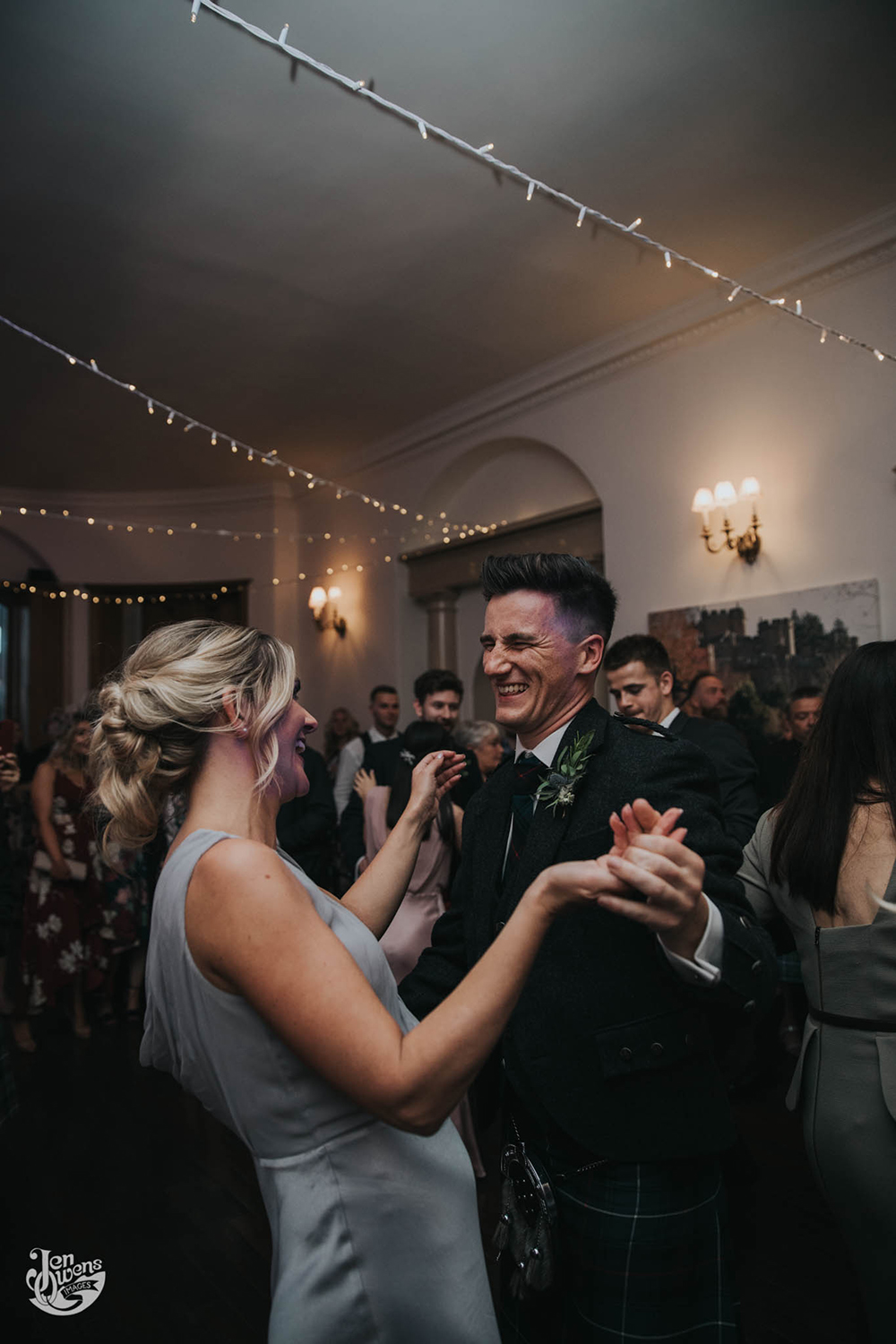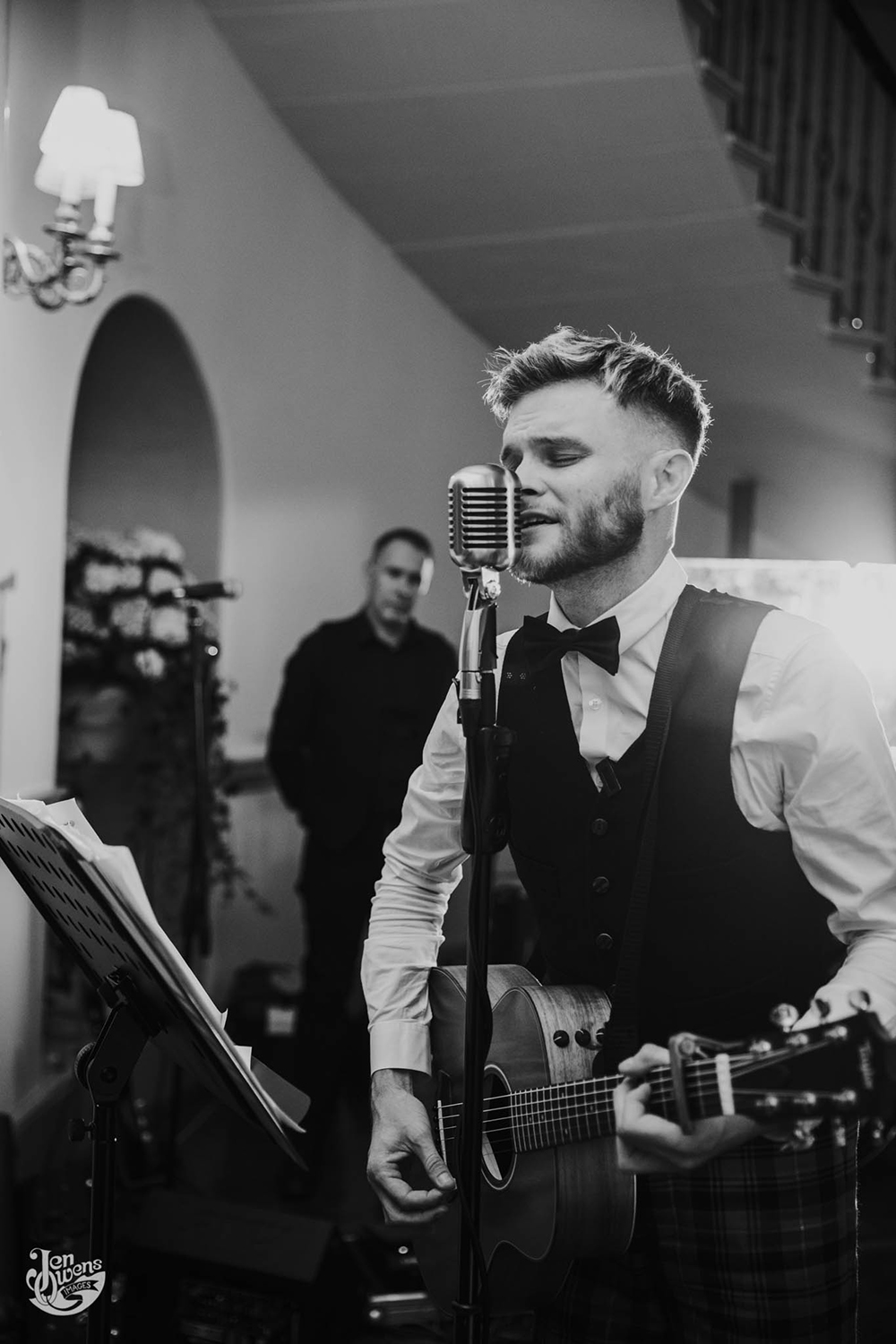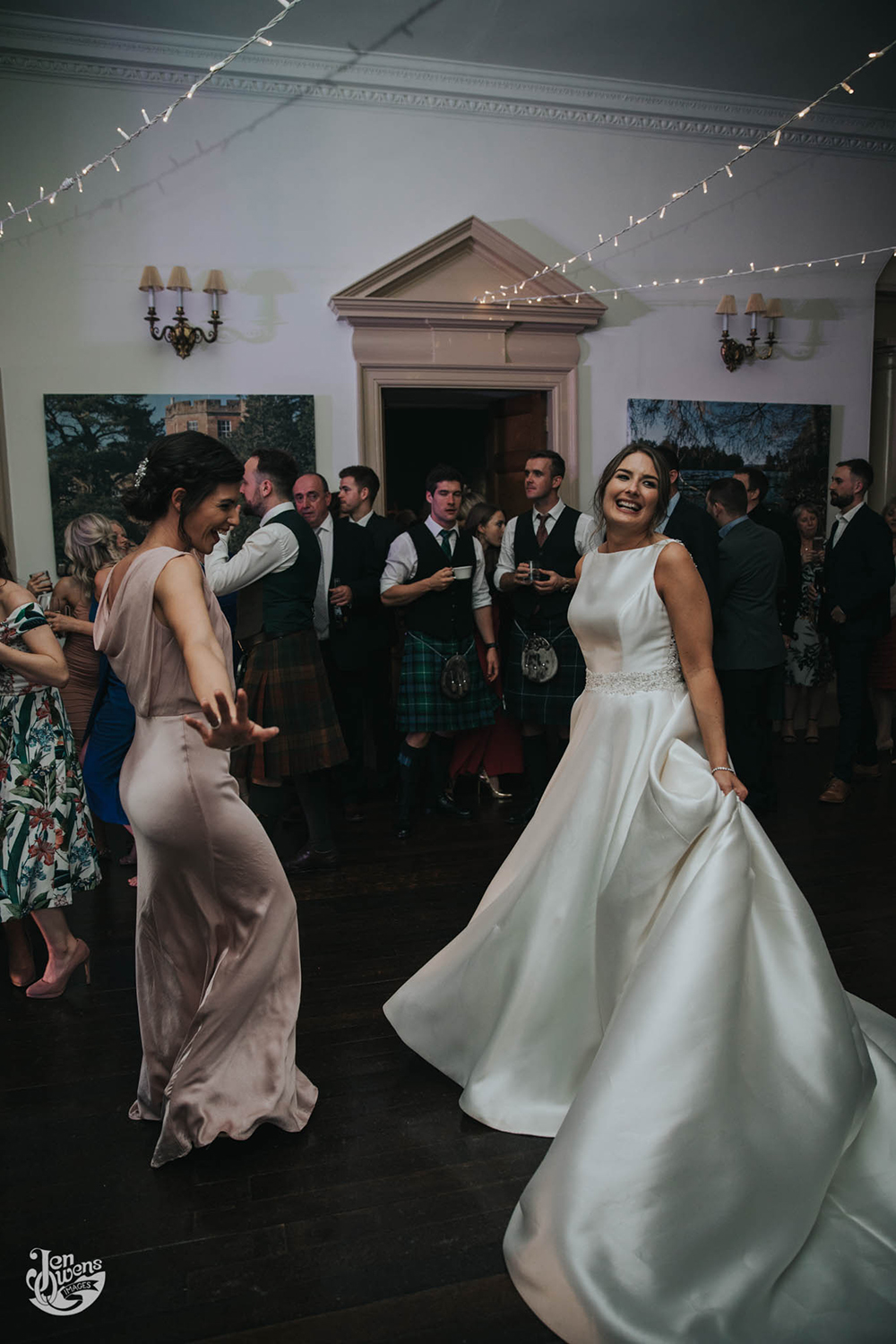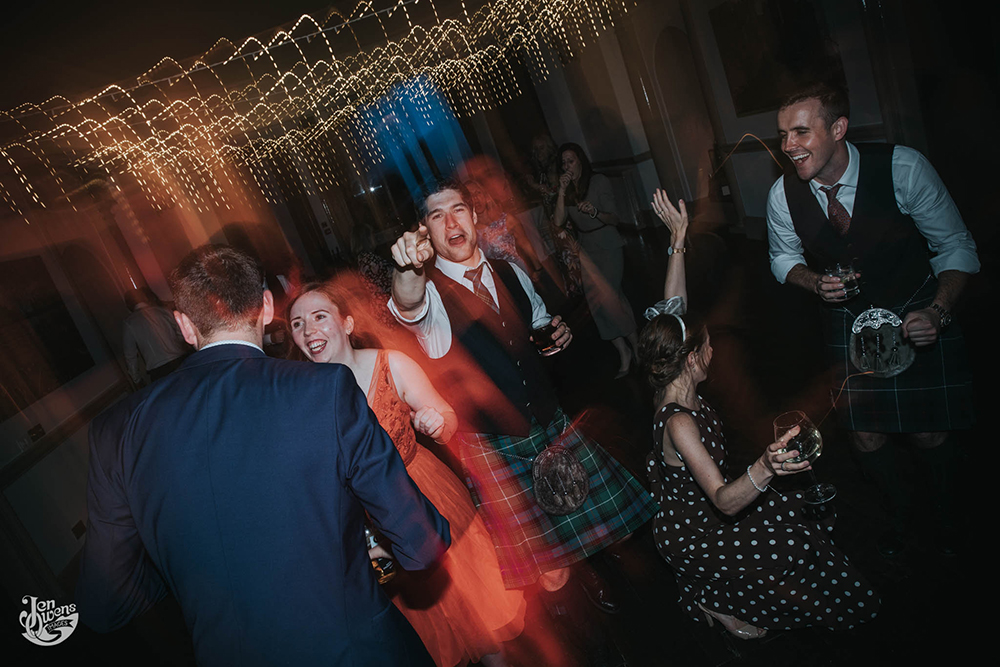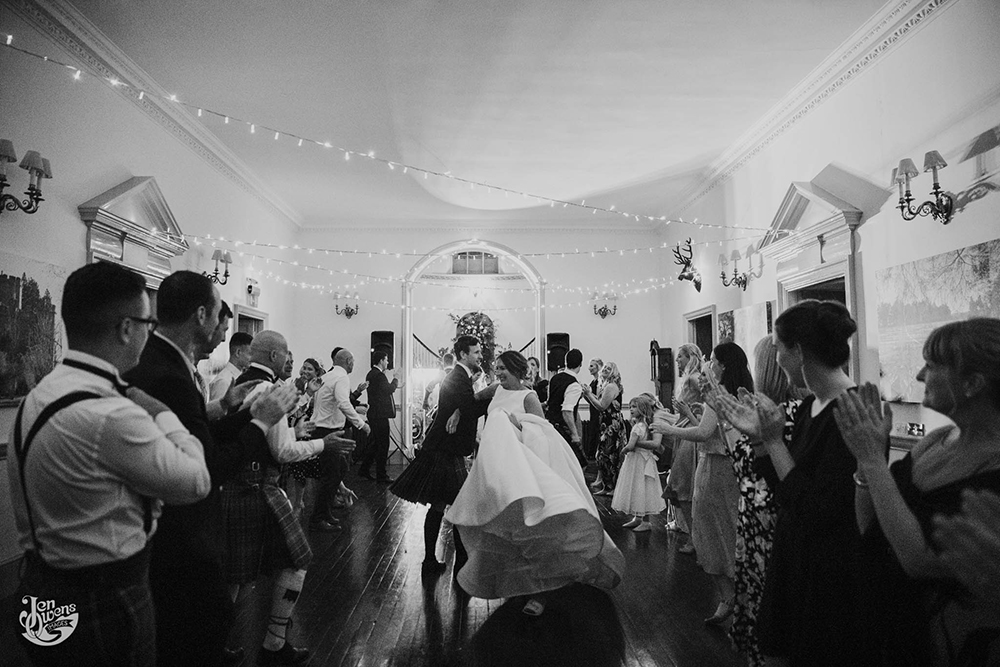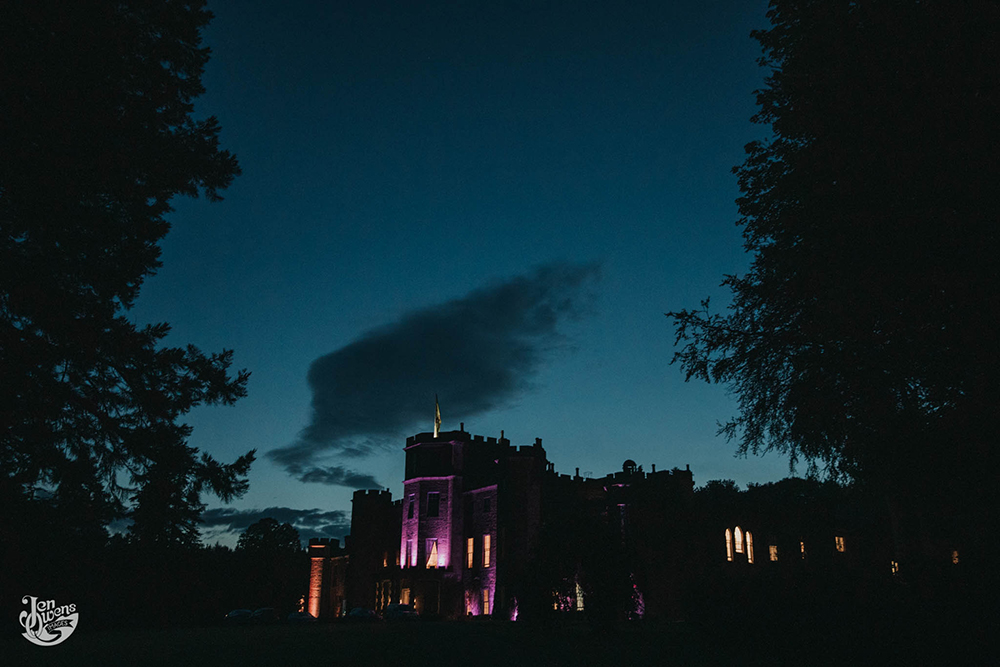 After the wedding, we treated ourselves to a Gleneagles Hotel mini-moon, which was just what we needed.
It was so lovely to see everyone's photos and messages. We had such an incredible weekend – we just wish we could do it all over again!"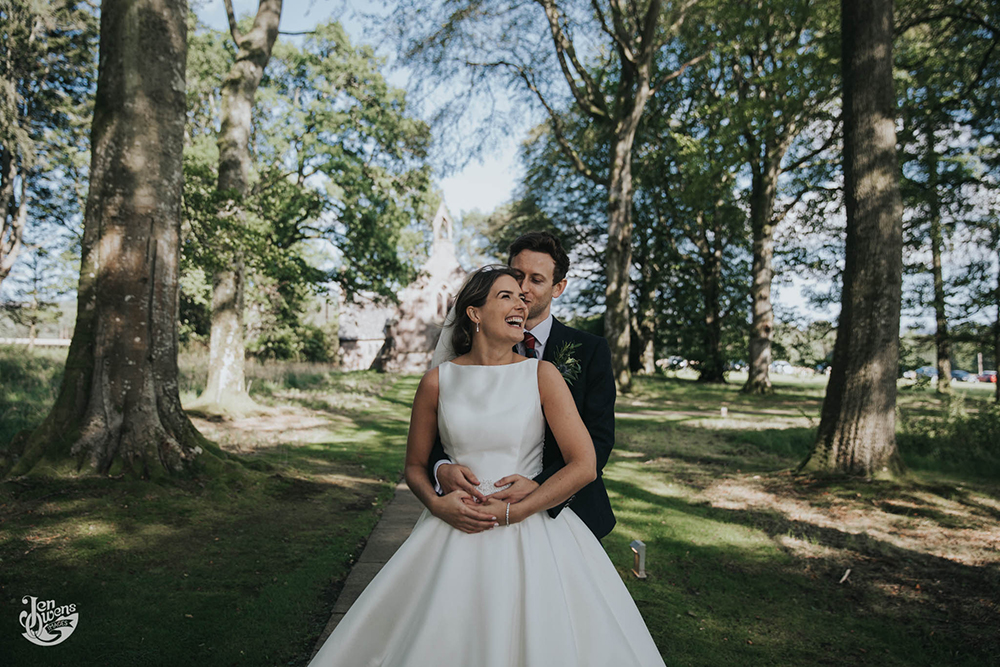 Venue: Fasque Castle | Photographer: Jen Owens Images
Videographer: Brian Scott Weddings | Celebrant: Bryan Begg of Ceremonies.Scot | Caterer: Sinclair's Catering
Bride's dress: Irlena by Pronovias from Avorio Bridal | Bridesmaid dresses: Claudia by Ghost from Ivory Grace
Groom's kilt: Kinloch Anderson | Groomsmen kilts: Georgian Dress Hire
Rings: Finnies The Jewellers | Flowers: Kim Dalglish Florist
Stationery: Paperoo | Cake: Fondant Cake Design | Décor: 3 Tiers Creative
Hair: Rachel at The Cherry Tree Salon | Make-Up: Tracey Cepeda Makeup Artistry
Daytime entertainment: Myke Black | Band: The Limit