15 Scottish wedding venues you can elope to 2020
Whether you plan to elope to Scotland from overseas, or you already live here and just want your day to be a celebration for the two of you, we've curated a list of the very best intimate wedding venues in Scotland that are just perfect for small weddings and elopements.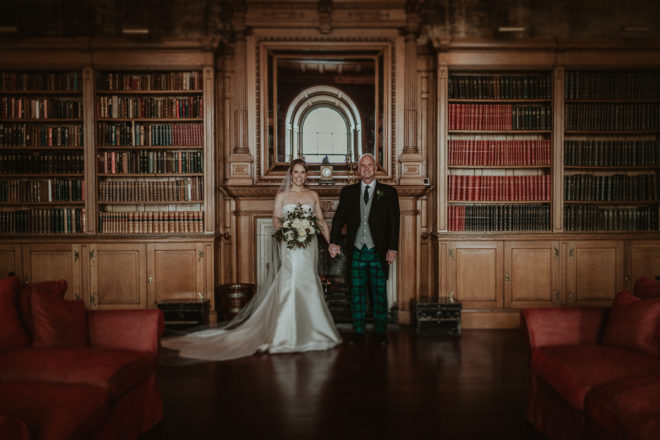 With our stunning landscapes, an array of cosy and intimate wedding venues and the convenience of being legally permitted to marry pretty much anywhere, whether that's up a mountain or by the shore of a loch, couples who marry in Scotland can plan a wedding that is truly unique and personal to them.
This post contains some paid-for content.
BARNBOUGLE CASTLE
LEAD + ABOVE IMAGE | Mike Meller Photography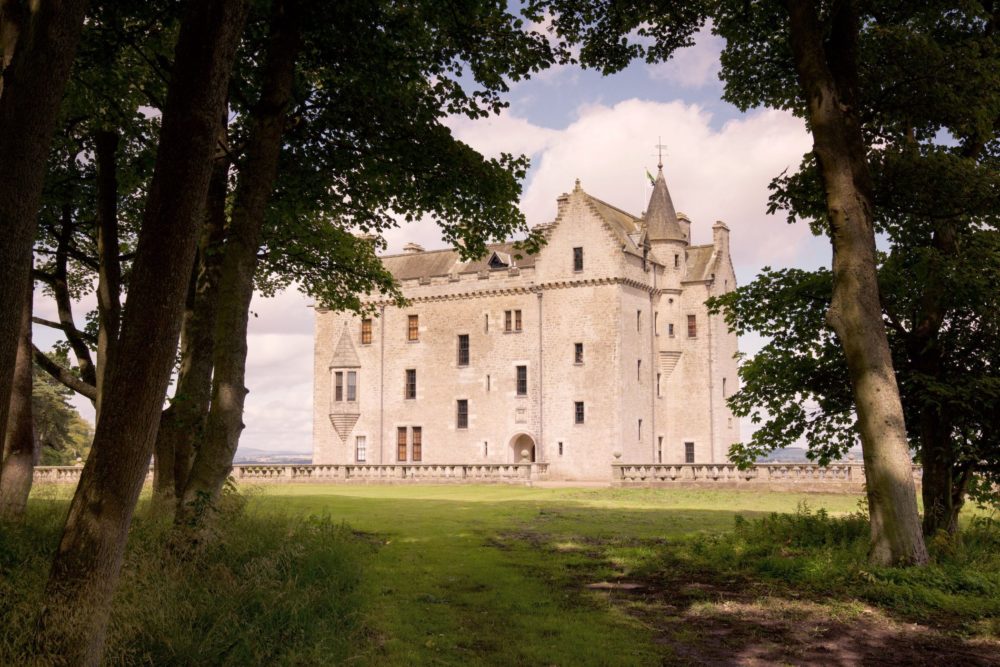 Fancy eloping to a venue with a romantic backstory? Barnbougle Castle, a hidden gem just seven miles west of Edinburgh, is an ancient knightly fortress that was restored by the newlywed 5th Earl of Rosebery and his wife Hannah as a private retreat.
Never opened to the public, it remains as if they had just stepped out.
Surrounded by 2,000 acres of parkland, private beaches and enchanting woods, with its banqueting hall, minstrels' gallery and grand spiral staircase, this beautiful venue can play host both to grand and intimate celebrations.
Say 'I do' in the gilded Scottish Library, take a stroll on the seaside Terrace, then sip on bespoke cocktails to begin married life in style.
Visit Barnbougle Castle's website | t. 0131 357 9870 | e. events@roseberyestates.co.uk
Send an enquiry to Barnbougle Castle
CASTLE MENZIES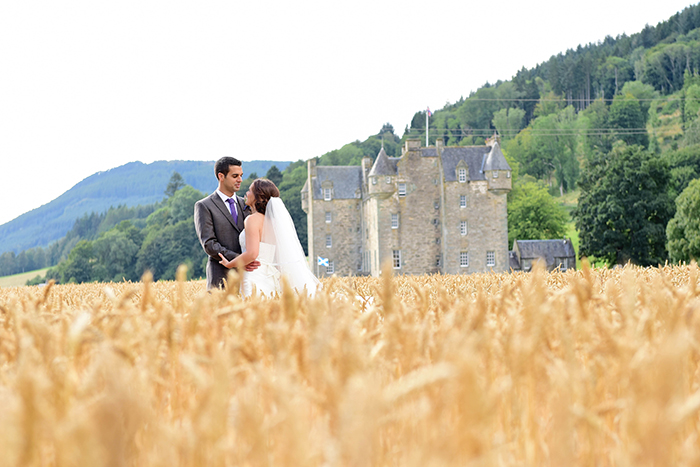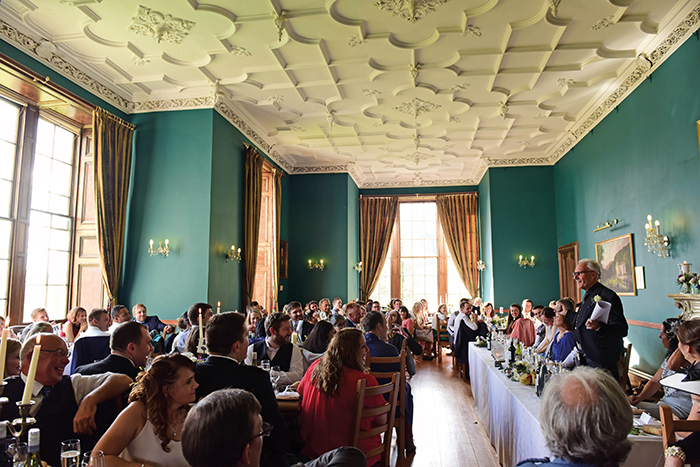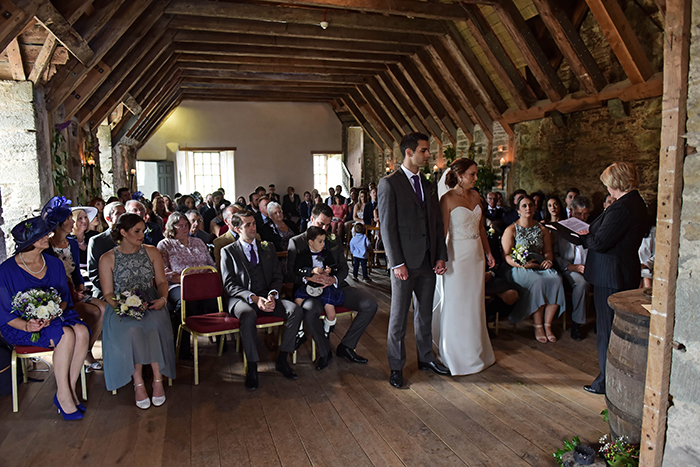 Situated in Weem, Aberfeldy, Castle Menzies is a romantic Renaissance castle with plenty of options for couples seeking to elope.
Its most iconic room for wedding ceremonies is The Lang Garret, a rustic space with exposed beams and stone walls, which has been playing host to weddings for just shy of 500 years.
Alternatively, you could marry outside in the walled garden; in the atmospheric Wine Store (which can hold up to 12 people); or in the 16th-century Old Kitchen, which has ancient flagstones, a magnificent fireplace and a large dining table where up to 18 people can sit down to a sumptuous banquet from one of the castle's hand-selected caterers. The choice is yours!
Visit Castle Menzies' website | t: 01887 820982 | castlemenziesmanager@gmail.com
Send an enquiry to Castle Menzies
THE LODGE ON LOCH LOMOND HOTEL
This wedding venue is situated with the best view of Loch Lomond from Luss; you can even say your vows with the most breathtaking scenery stretching behind you as far as the eye can see.
Whether it's just the two of you or a small wedding for your nearest and dearest, this venue can cater for your needs, including providing witnesses in their Elopement Package.
If the weather doesn't play ball, the hotel has intimate spaces inside to have your ceremony. For dinner, grab the best seat in the house at Colquhoun's restaurant or use one of the suites for a smaller set up.
Why not hire a boat to pick you up directly from the hotel's jetty for a cruise of the loch on your special day?
Eloping to Loch Lomond is a personal and intimate experience that you'll treasure forever.
Visit The Lodge on Loch Lomond Hotel's website | t. 01436 860201 | e. events@loch-lomond.co.uk 
Send an enquiry to The Lodge on Loch Lomond Hotel
ASWANLEY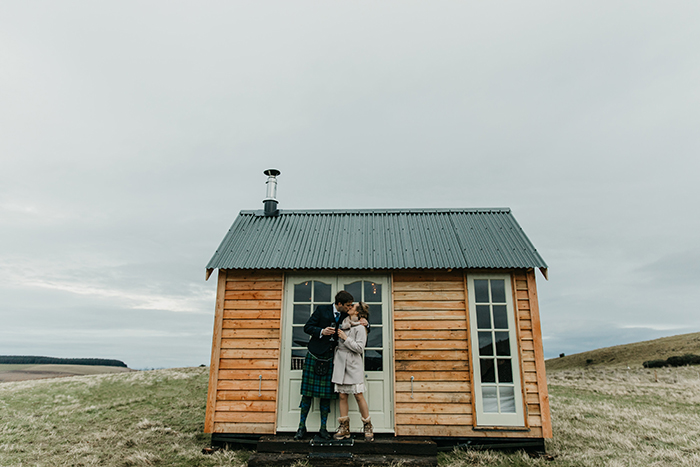 IMAGES | Emma Lawson Photography
For the smallest of weddings, escape into the hills to the Shepherd's Hut at Aswanley, Aberdeenshire.
Visit Aswanley's website 
CRINGLETIE
IMAGE | Vanilla Moon Photography
This castle venue near Edinburgh offers intimate wedding packages, with honeymoon suite and luxurious tasting menu dinner included!
EILEAN DONAN CASTLE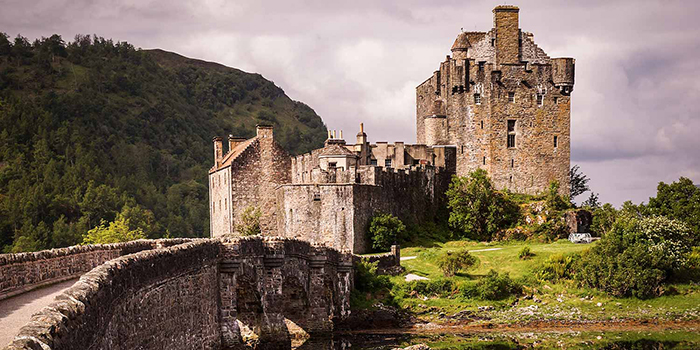 One of Scotland's most famous castles, Eilean Donan sits at the point where three sea lochs meet in the western Highlands of Scotland. Elopers flock here – and when you see it, you'll understand why.
Visit Eilean Donan Castle's website
Send an enquiry to Eilean Donan Castle
FIFE ARMS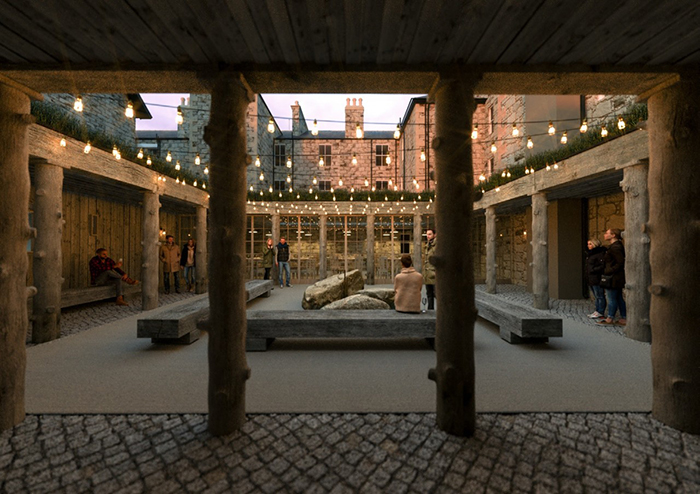 Love art? More than 14,000 antiques and artworks can be found in this Braemar-based hotel.
Visit Fife Arms' website
HOTEL DU VIN AT ONE DEVONSHIRE GARDENS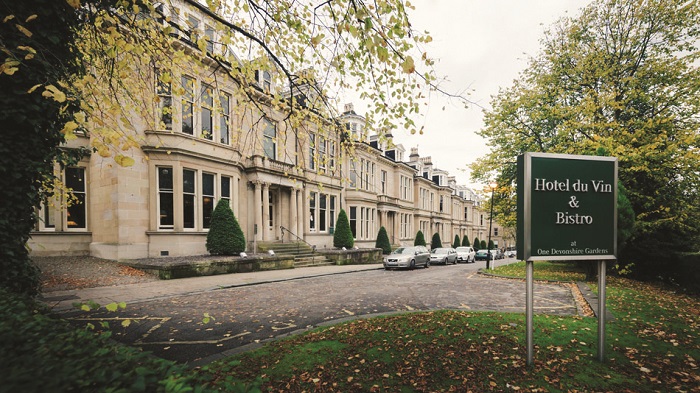 Perfect for a city elopement, this luxury boutique hotel has it all: stylish interiors, incredible food and honeymoon-worthy accommodation.
Visit Hotel du Vin at One Devonshire Gardens' website
Send an enquiry to Hotel du Vin at One Devonshire Gardens
THE LOCH LOMOND ARMS HOTEL
IMAGE | Simon's Studio
The picturesque village of Luss is an incredibly romantic place to elope to. Think warm Scottish hospitality, gorgeous photos by the loch, and your very own self-catering cottage to stay in for a few days.
Visit The Loch Lomond Arms Hotel's website
Send an enquiry to The  Loch Lomond Arms Hotel
THE LODGE ON LOCH GOIL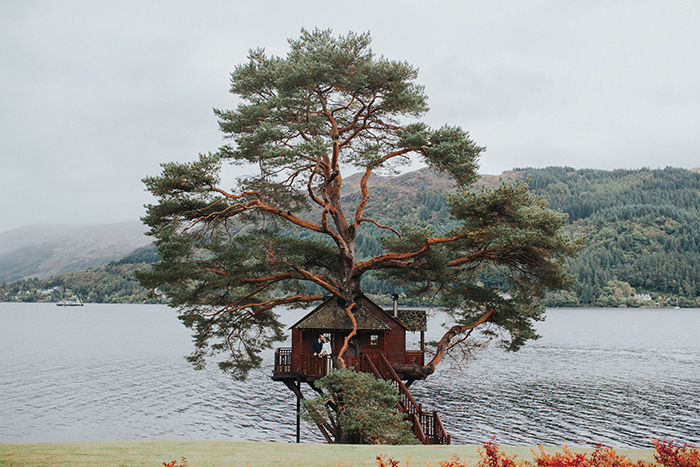 Image | Iris Art Photography
With its scenic setting in Argyll, this lodge has a picture-perfect location. Our favourite thing about it? It has a unique treehouse in its grounds, overlooking the loch, where elopers can tie the knot!
Visit the Lodge on Loch Goil's website
PRESTONFIELD HOUSE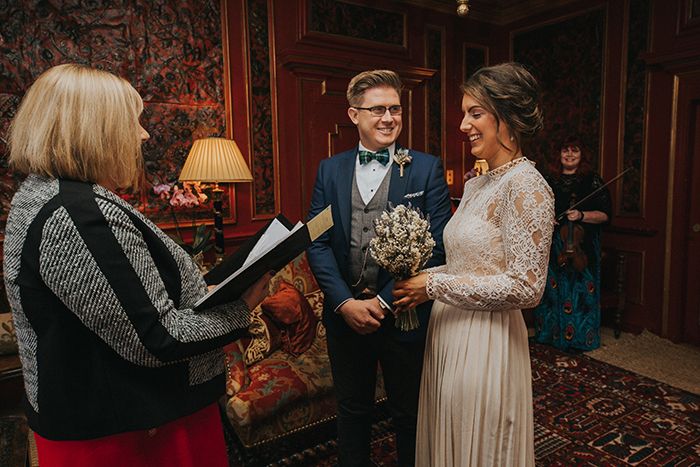 Image | Iris Art Photography
Just because you're planning an elopement, doesn't mean it has to be low-key. This uber-decadent Edinburgh venue is for those of you seeking something extra.
Visit Prestonfield House's website
Send an enquiry to Prestonfield House
SHEILDAIG LODGE
IMAGE |  The Caryls
A Victorian retreat in Ross-shire awaits; enjoy a sumptuous five-course dinner for two after your ceremony.
Visit Shieldaig Lodge's website
WEE WEDDINGS AT CREAR
The stunning surroundings of Argyll is home to Caisealrag Cottage, where you can enjoy a stress-free celebration of your love by yourselves or with a handful of guests.
Visit Wee Weddings at Crear's website
CHECK OUT THE BEST WEDDING VENUES IN THE REGION.