21 of the best wedding venues in St Andrews 2019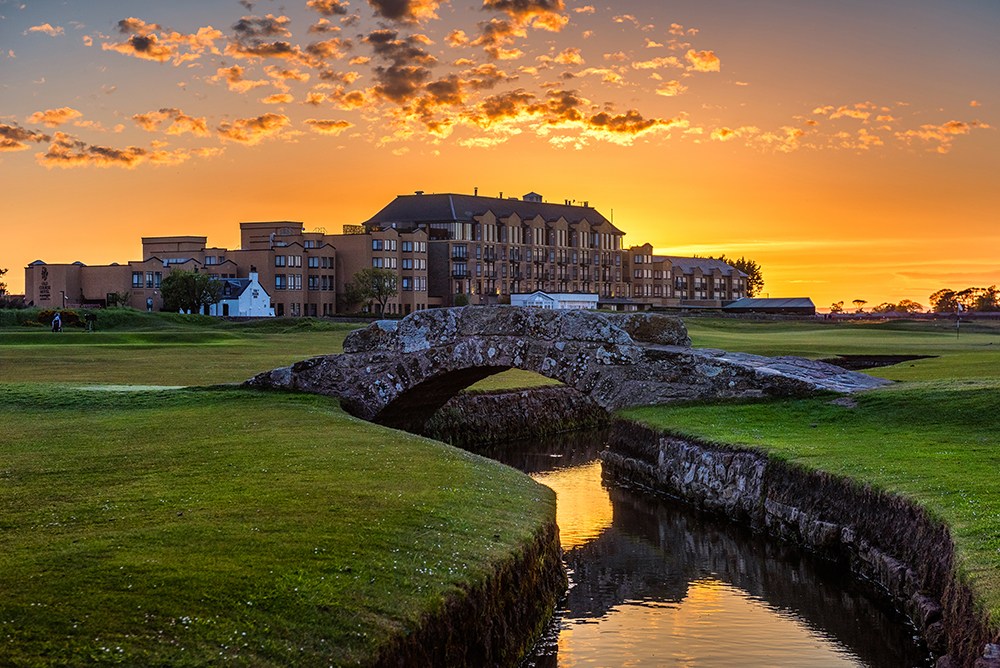 Nestled on the east coast, St Andrews has to be one of the most beautiful settings in Scotland to say "I do".
This post contains some paid-for content.
CAMBO ESTATE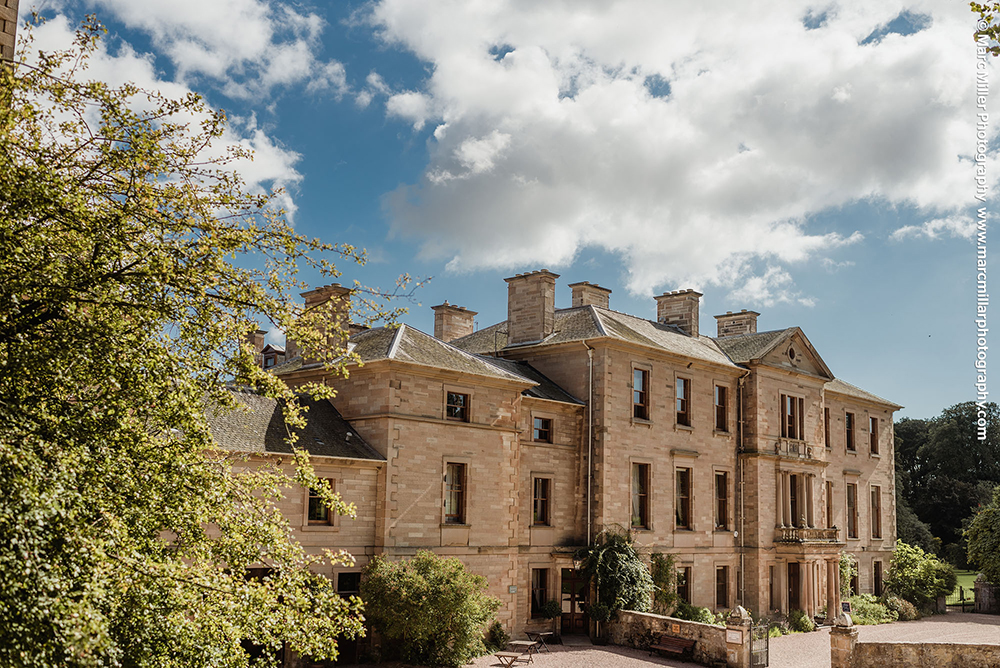 IMAGE | Marc Millar Photography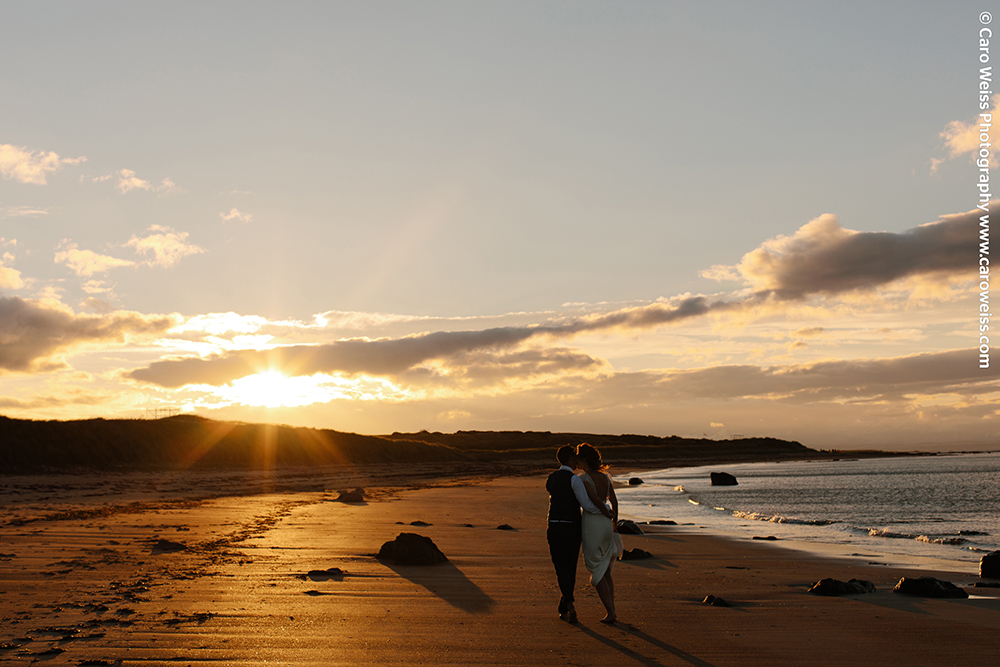 IMAGE | Caro Weiss Photography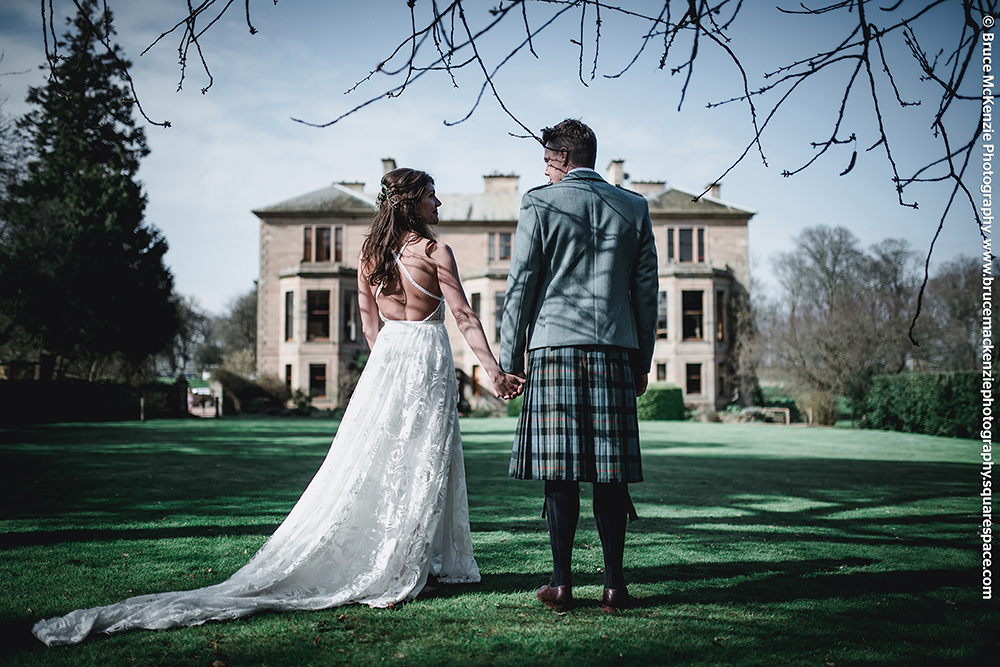 IMAGE | Bruce Mackenzie Photography
Cambo House is not only nestled amongst grassy parkland, but is also protected on all sides by enchanting woodlands, which run down to one of the most stunning beaches in Fife.
The seclusion and sheer natural beauty makes Cambo the most magical place to tie the knot. With our extensive variety of venues, elegant accommodations and idyllic surroundings, there is nowhere better to bring the people you love together to say 'I do'.
The extraordinary variety of events we've hosted over the years, qualifies us as one of the most accommodating venues in Scotland and we work with the best local talent to deliver the ultimate bespoke wedding experience.
Visit Cambo Estate's website | t. 01333 450054 | e. weddings@camboestate.com
Send an enquiry to Cambo Estate
FAIRMONT ST ANDREWS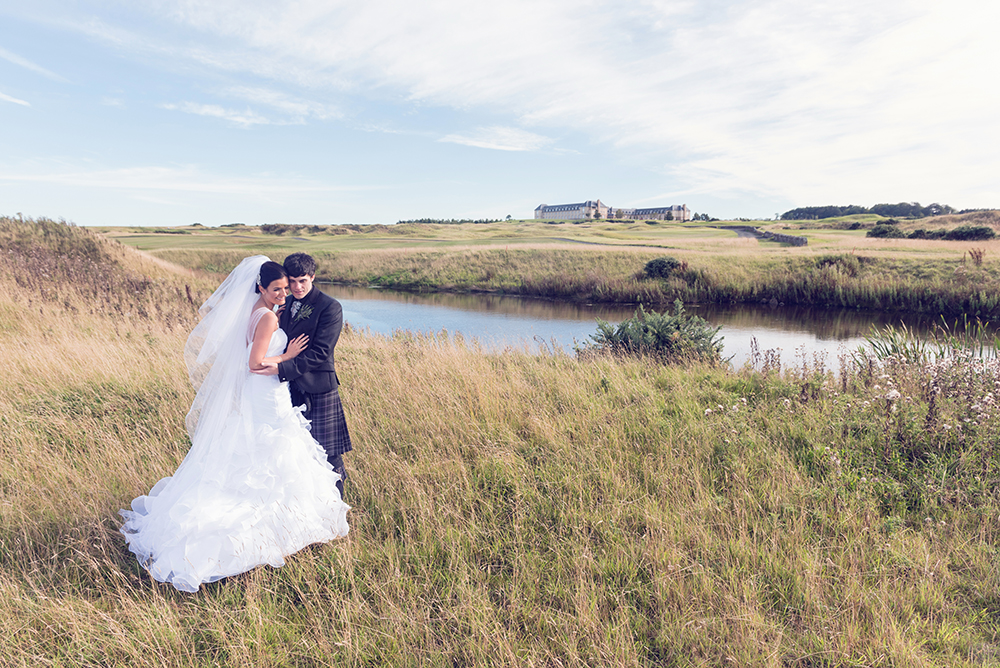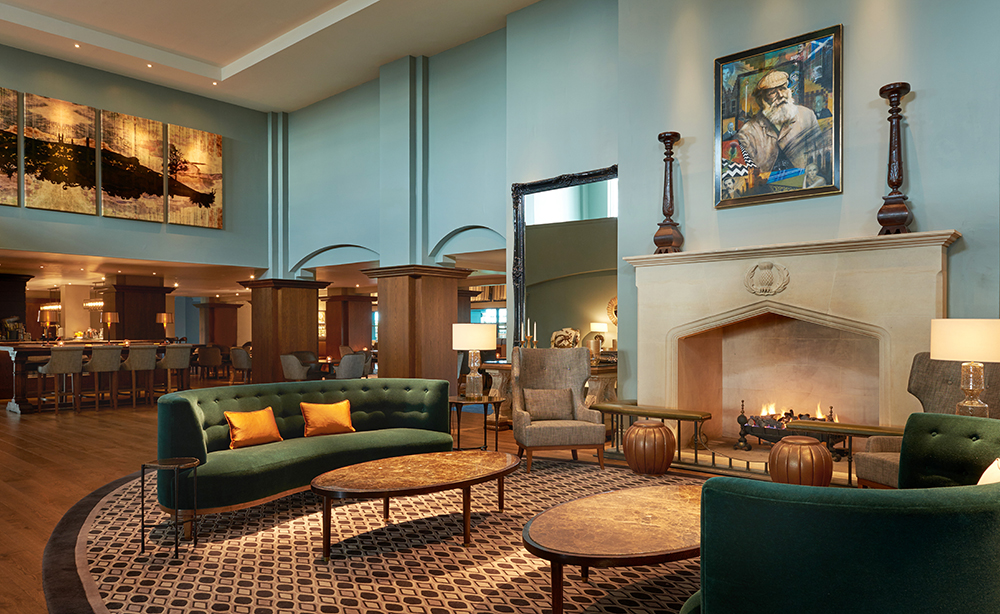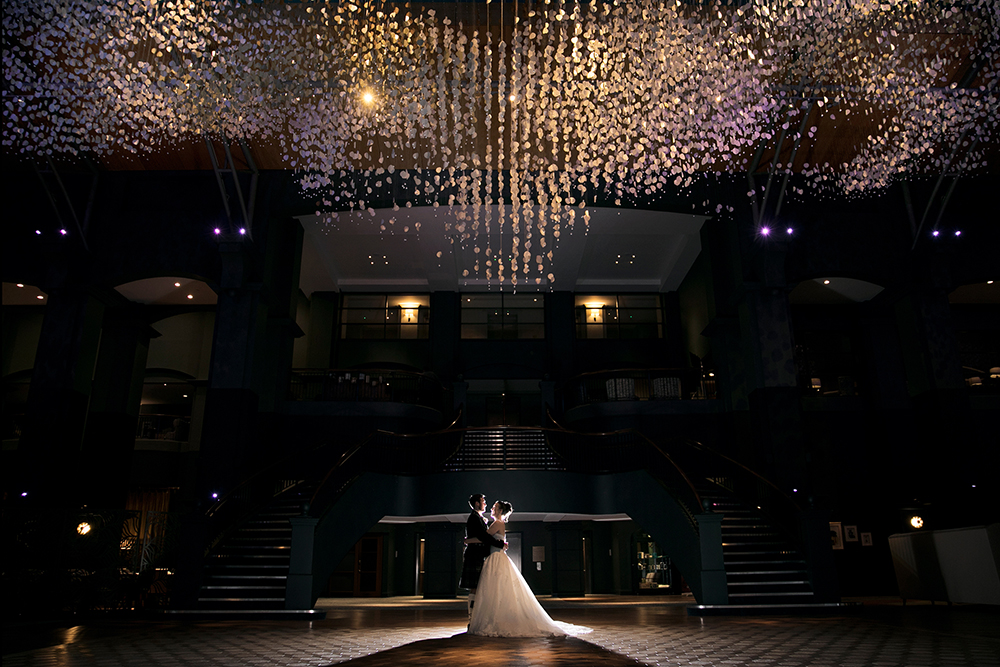 Set on a magnificent coastal landscape, the 520-acre Fairmont St Andrews resort boasts unrivalled panoramic views of St Andrews Bay.
You can tie the knot outside to take full advantage of the beautiful outdoor setting or get some unforgettable photos on the grounds.
Indoors you'll find an elegant sweeping staircase in the Atrium, a fabulous spa and a choice of 10 function rooms.
The hotel recently completed their £1m event space refurbishment and have introduced the Tulle, Satin and Lace wedding packages to help you plan your dream day and make the most of the sophisticated spaces and delicious menus on offer.
Plus there's scope to upgrade with optional extras including champagne, luxury transport or fabulous florals.
Visit Fairmont St Andrews website | t. 01334 837000 | e. sab.weddings@fairmont.com
Send an enquiry to Fairmont St Andrews
HAWKSWOOD HOUSE COUNTRY ESTATE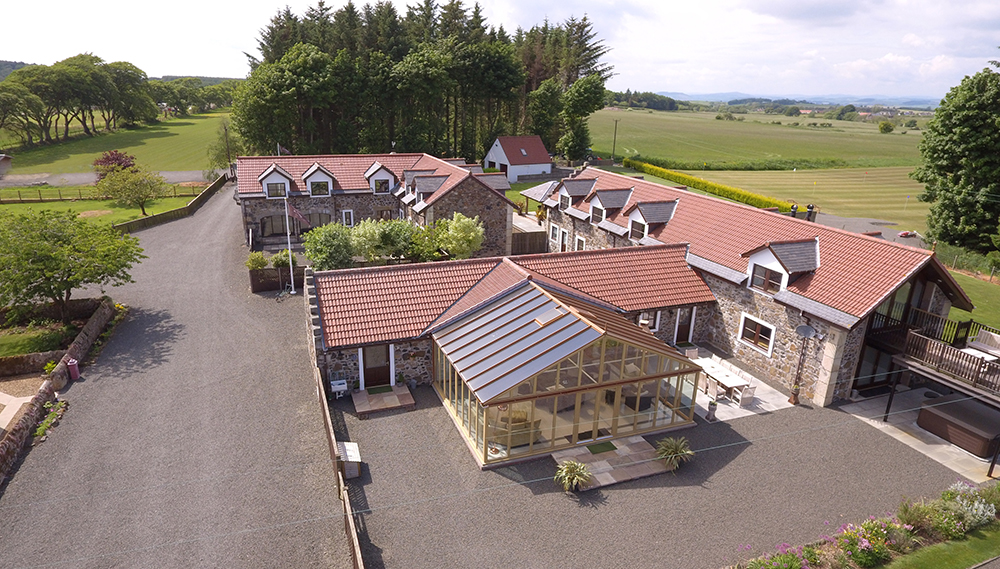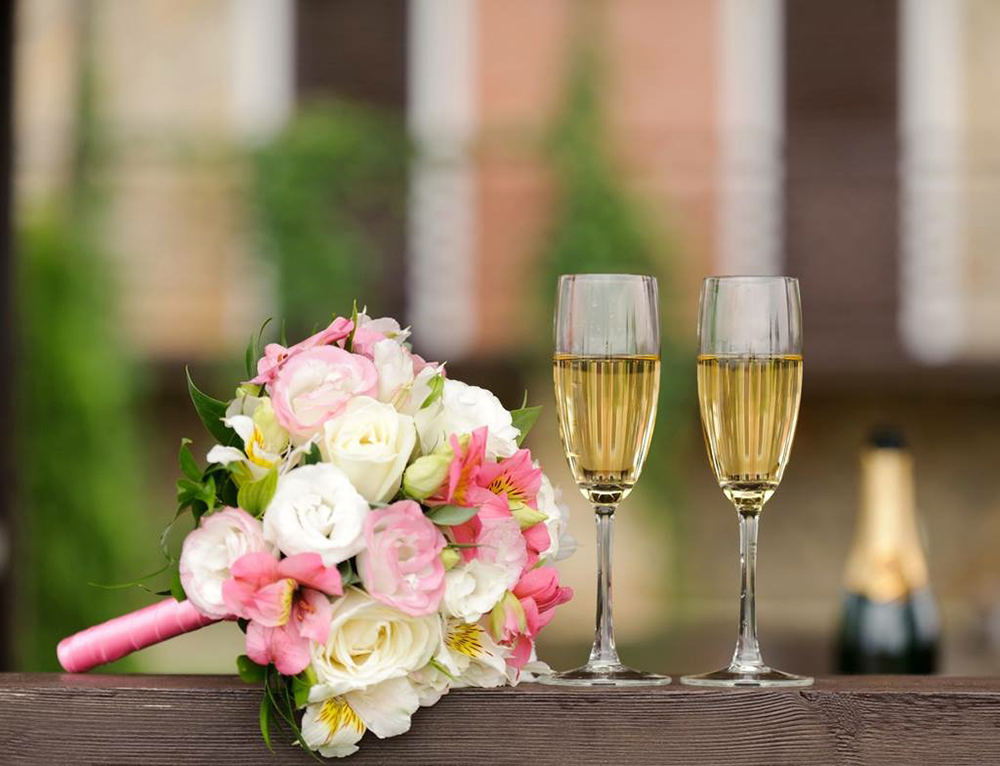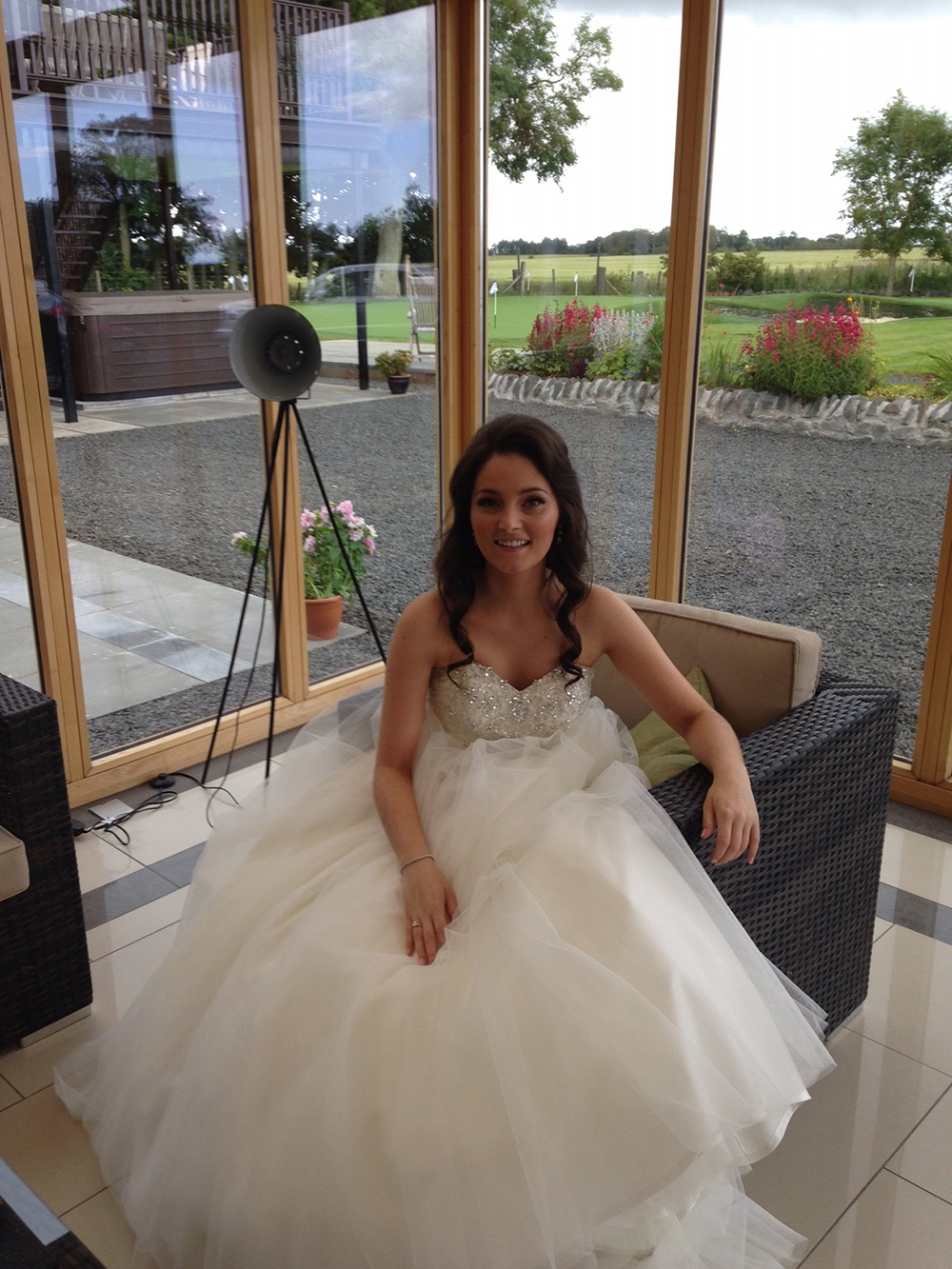 Set in the picturesque hamlet of Peat Inn, just 10 minutes from St Andrews, Hawkswood House Country Estate boasts fantastic views and 55 acres of gorgeous grounds.
The estate includes three separate properties; Hawkswood House, The Roundel and Bowhill Bed and Breakfast, and with the Exclusively Yours Wedding Package couples can take over the entire properties and grounds to celebrate their special day.
Enjoy getting ready in the five-star accommodation, tie the knot anywhere on the estate, erect a marquee for your reception and tailor a totally-bespoke wedding day or weekend, exactly how you want it.
Getting married in Fife or St Andrews? Then why not consider renting the luxurious 5 star setting of Hawkswood House or The Roundel pre and post-wedding. Both are five-bedroom exclusive use properties that are perfect for the bridal parties.
Visit Hawkswood House Country Estate's website | t. 01334 840830
e. luxury@hawkswoodcountryestate.com
Send an enquiry to Hawkswood House Country Estate
HOTEL DU VIN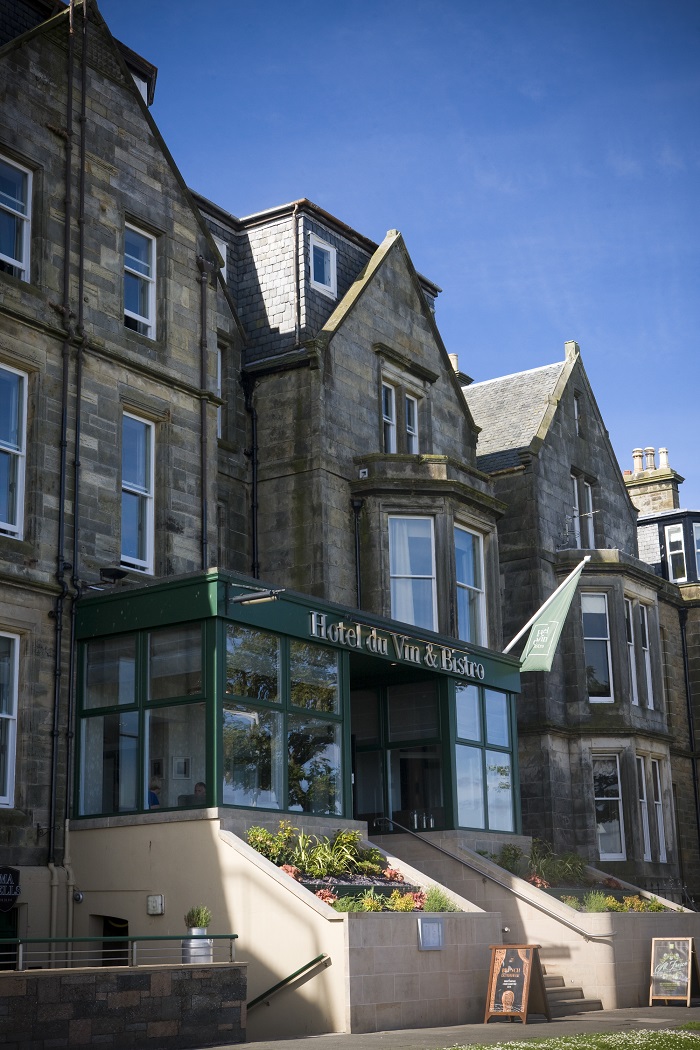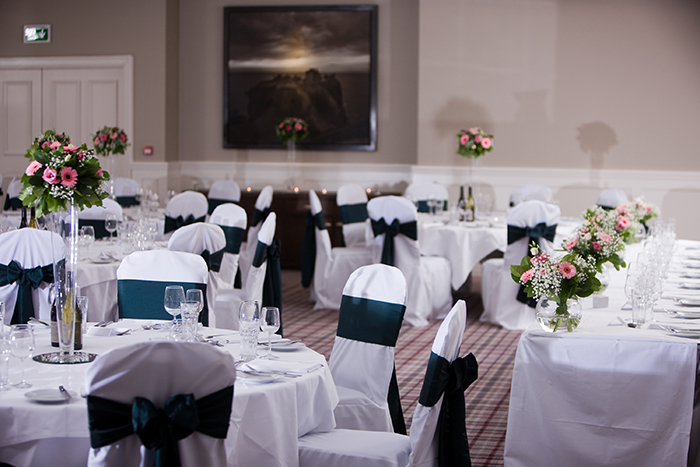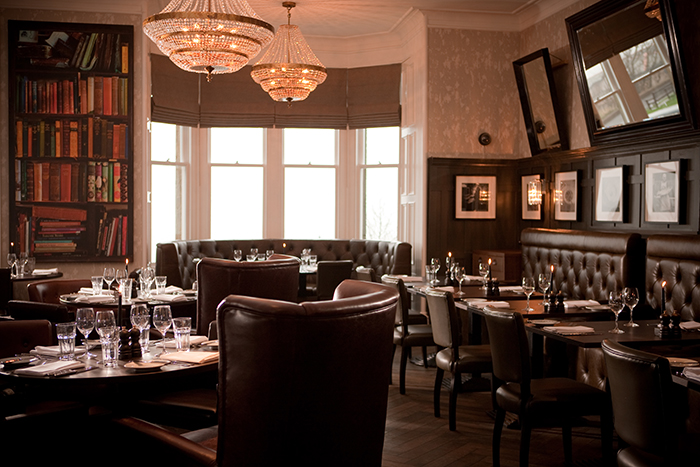 Located in St Andrews itself, this gorgeous townhouse venue overlooks the iconic golden beach of West Sands beach, just a two-minute stroll from the Old Course golf course.
The small details are lovingly taken care of here, whether it's working out wine pairings with the expert in-house Sommelier, planning alfresco reception cocktails in the sweet little courtyard nestled away at the back of the hotel or even arranging a cigar tasting for the night before your celebrations. Anything is possible!
Choose from The Swilcan Ballroom or Macallan Boardroom for your wedding breakfast and evening celebrations, and invite your guests to enjoy an overnight stay in the hotel in one of the 37 impeccably styled rooms or suites.
Visit Hotel Du Vin St Andrews' website | t. 01334 845313 | e. events.standrews@hotelduvin.com
Send an enquiry to Hotel Du Vin St Andrews
KINKELL BYRE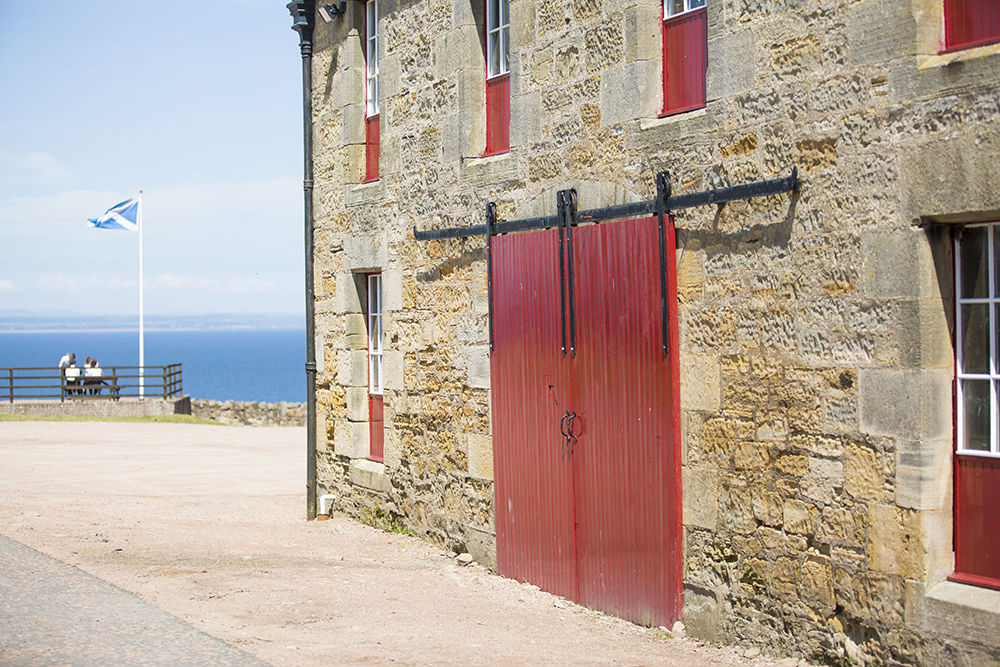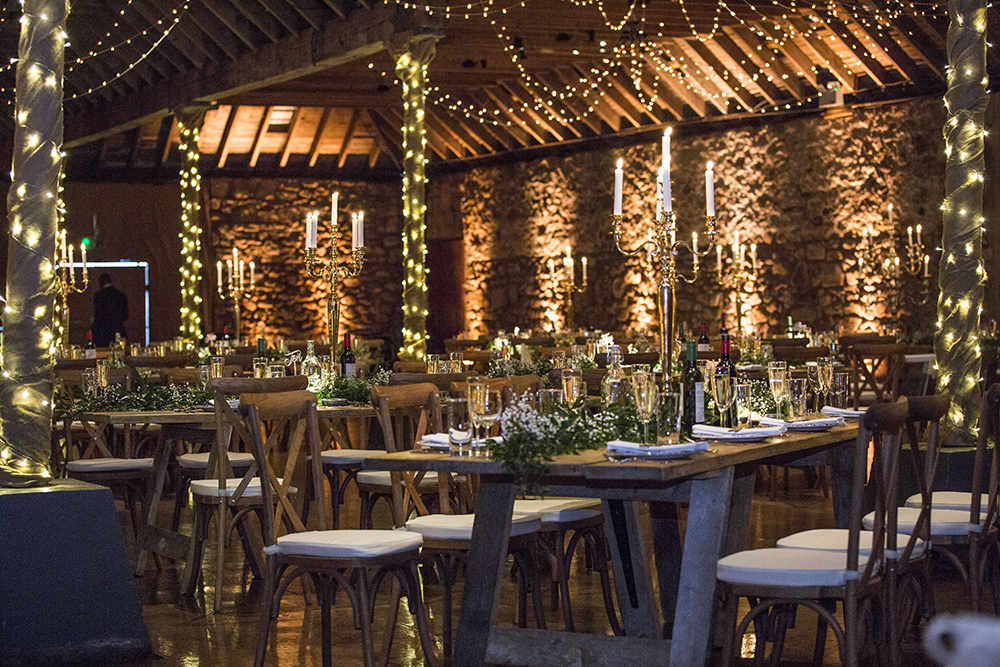 A former farm steading that held cattle over the cold winter months, Kinkell Byre has been converted into a charmingly spacious wedding venue that is perfect for couples looking for a rustic place to hold their big day.
Situated on the coast near St Andrews, Kinkell Byre has really spectacular views over the North Sea and east coast of Scotland from the St Andrews bay, and get this – you can have your wedding ceremony outside facing out onto this breathtaking view!
If the weather doesn't allow you to take your celebrations outside, Kinkell Byre have just installed a lovely glass door at the bar and reception area, giving you wonderful views for your ceremony or drinks reception inside the warm byre!
Visit Kinkell Byre's website | t. 01334 472003 | e. info@kinkell.com
Send an enquiry to Kinkell Byre
THE COW SHED CRAIL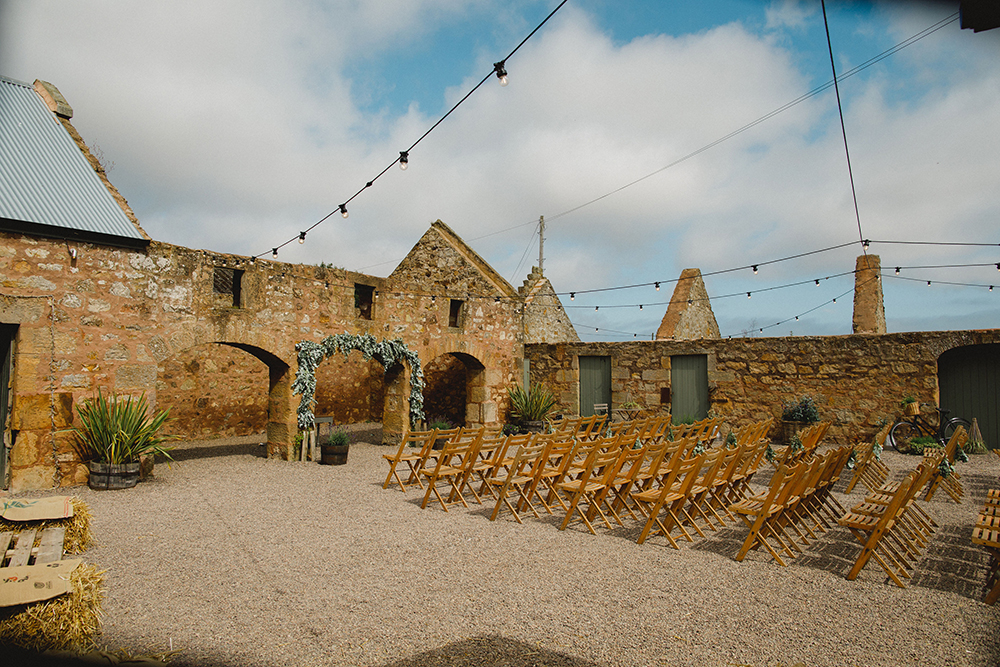 IMAGE | Duke Wedding Photography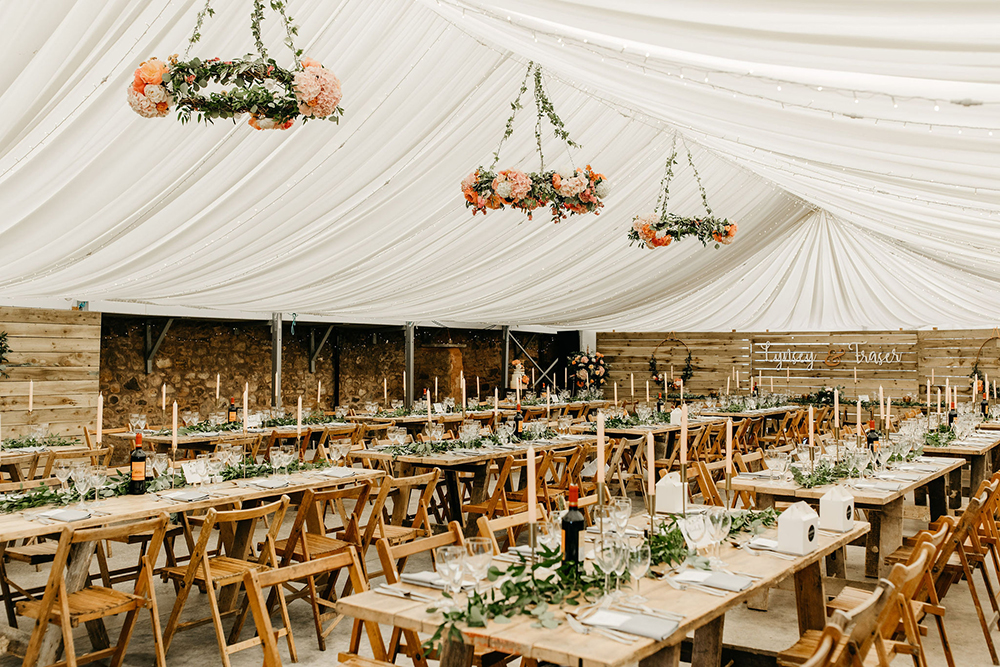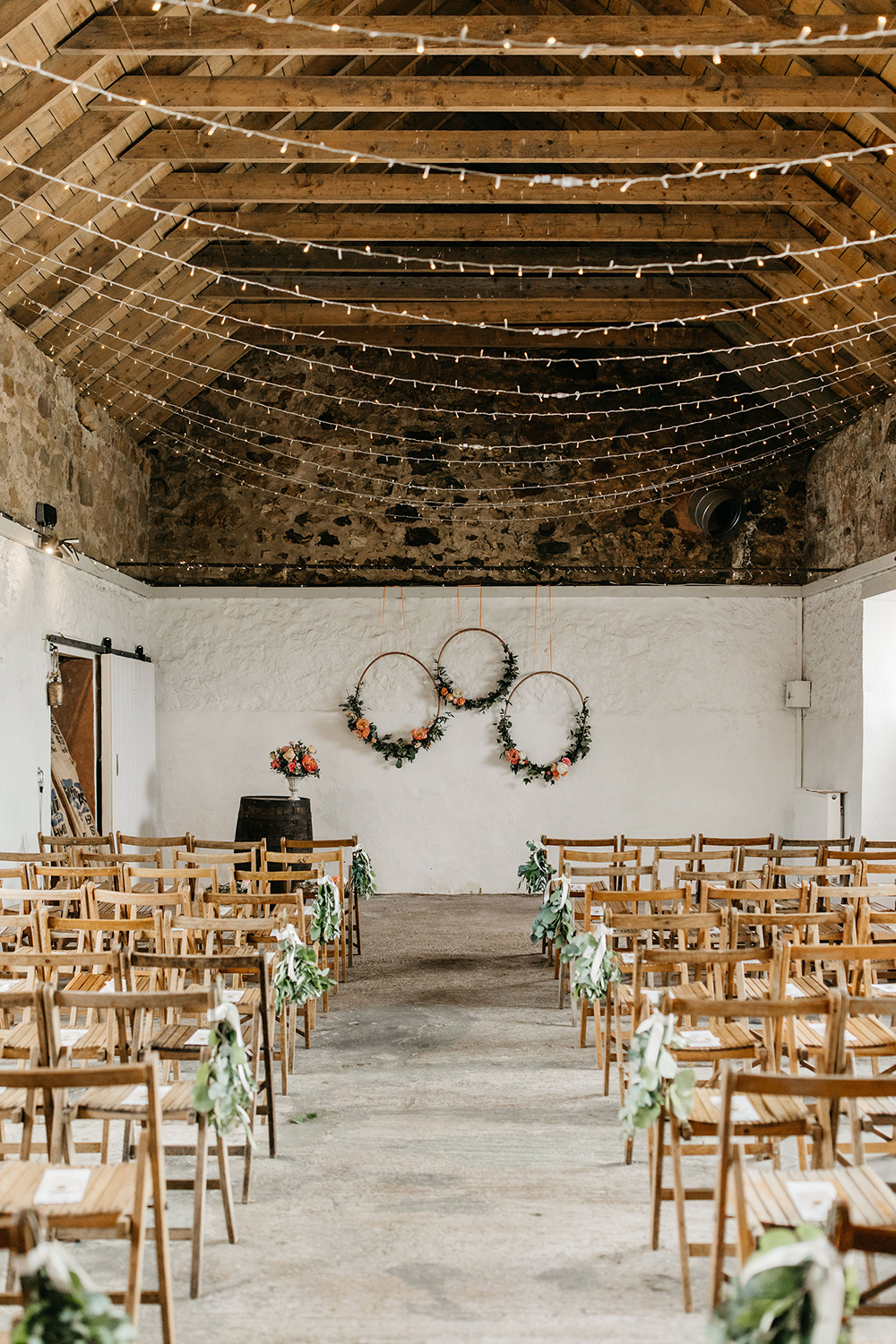 IMAGES | Emma Lawson Photography
This traditional farm steading sits on the outskirts of the beautiful fishing village of Crail, just 15 minutes' drive from St Andrews.
The Cow Shed Crail is an atmospheric year round venue, with plenty of options for both indoor and outdoor ceremonies. You'll love styling the blank canvas setting however you wish. You could tie the knot in The Courtyard with its feature arches or head indoors to the whitewashed Cow Shed barn with sliding doors onto the patio which takes full advantage of stunning sea views. There's also The Steading marquee and The Workshop for your reception and plenty of accommodation for you and your guests.
If this sounds like the stuff of your wedding dreams head along and check it out for yourself at the open day on 18th January between 1pm and 4pm.
Visit The Cow Shed Crail's website | t. 01333 824121 | e. thecowshedcrail@gmail.com
Send an enquiry to The Cow Shed Crail
THE OLD COURSE HOTEL, GOLF RESORT & SPA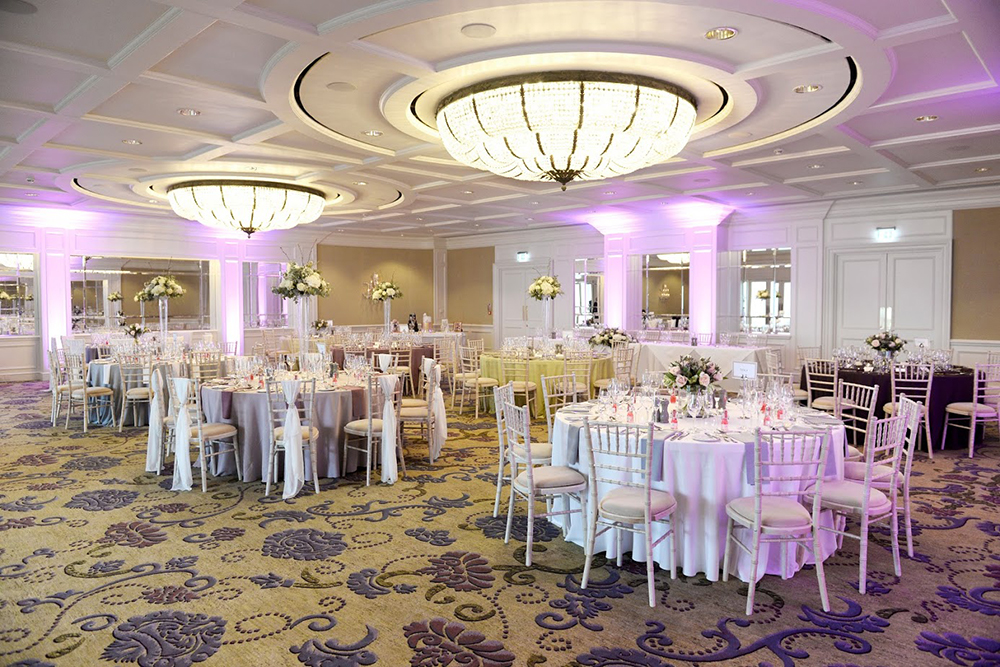 IMAGE | Claremont Photography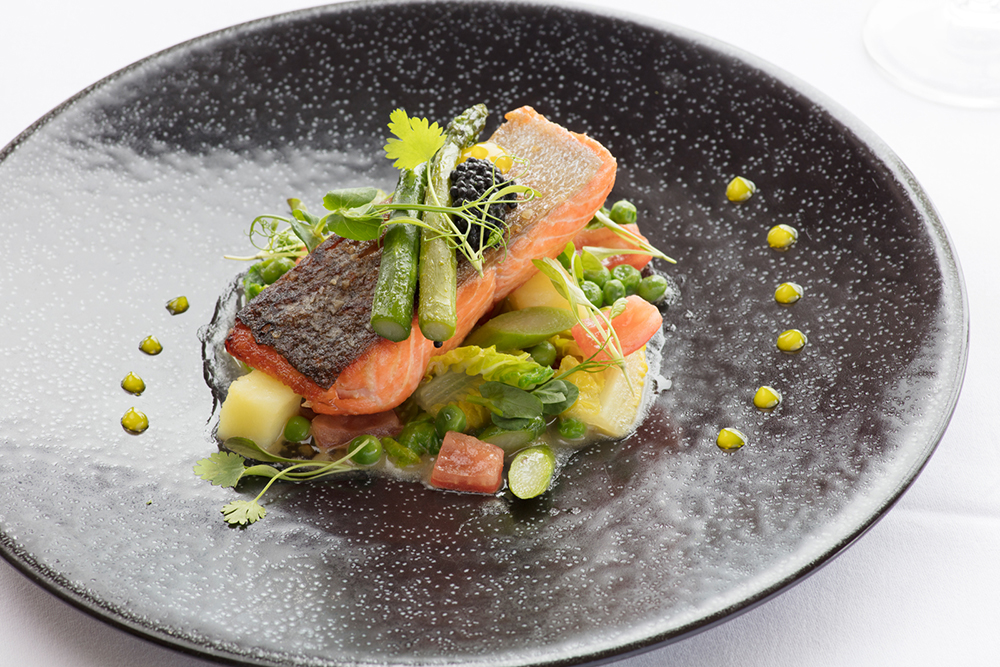 St Andrews is the ultimate romantic destination for your big day.
The AA Five Red Star Old Course Hotel, Golf Resort and Spa offers a truly iconic setting overlooking the world renowned Old Course, Swilcan Bridge and the beautiful West Sands Beach.
A legendary background for the start of your greatest adventure of all.
Visit The Old Course Hotel, Gold Resort and Spa's website | t. 01334 474371 | e. events@oldcoursehotel.co.uk
Send an enquiry to Old Course Hotel
THE OLD MANOR HOTEL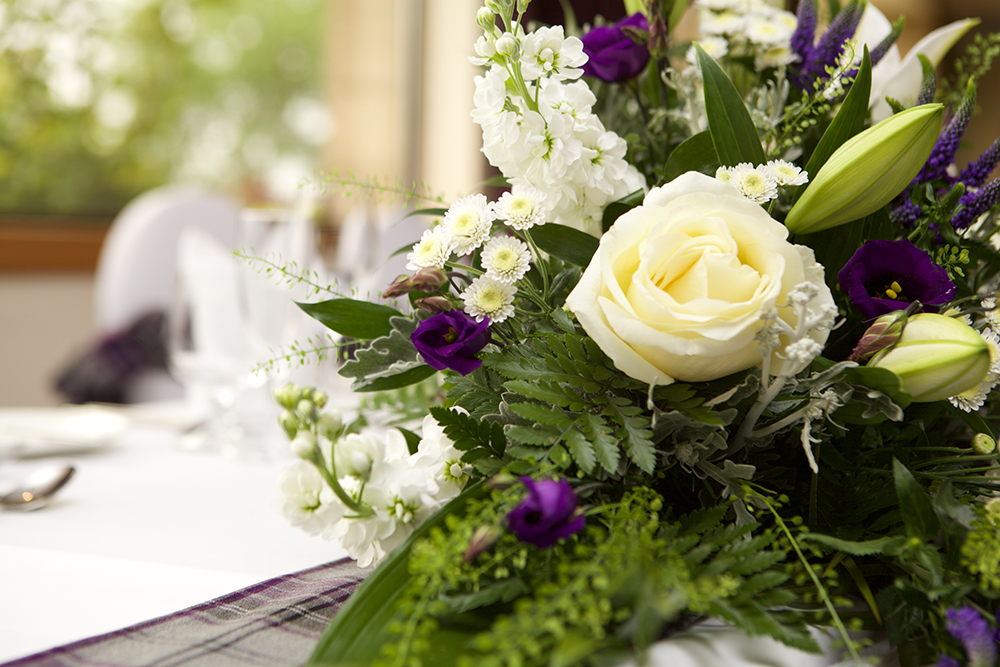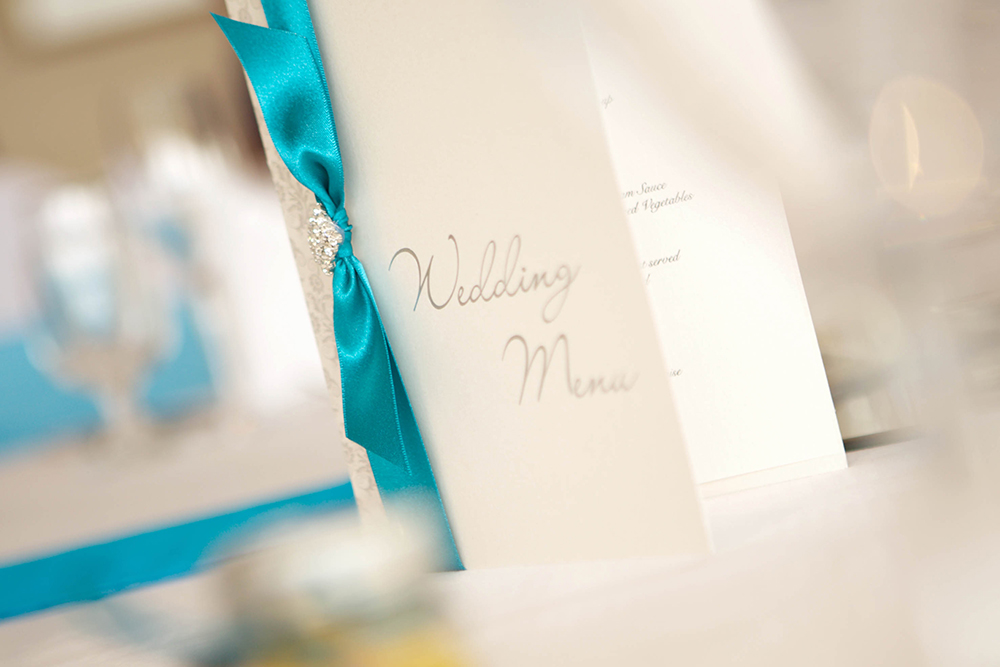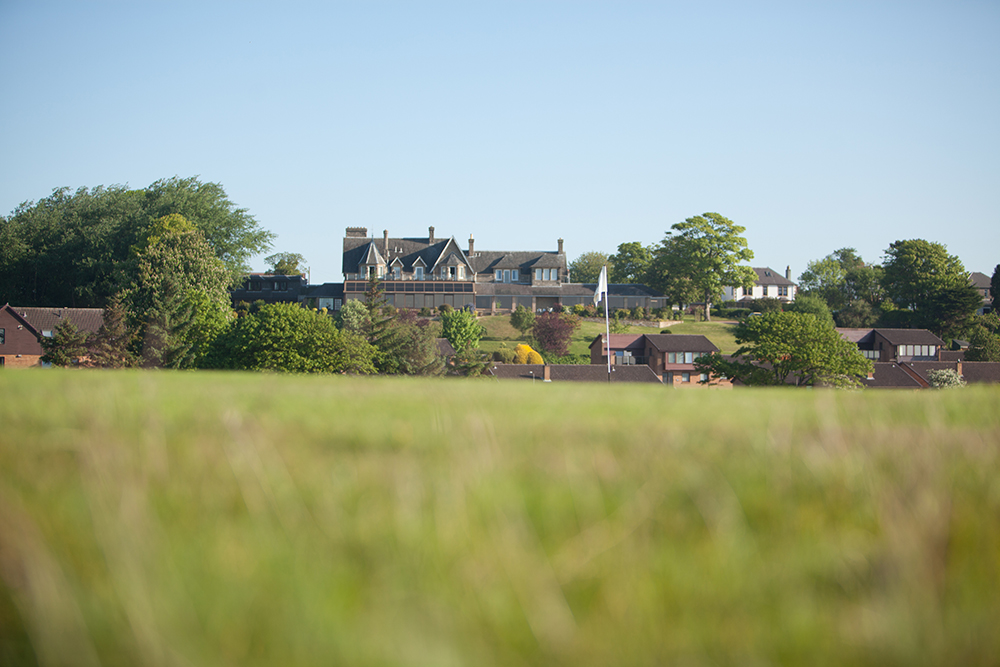 With an unrivalled view of the coastline, this hotel wedding venue in Fife is a warm and welcoming place to have your wedding celebrations.
The Winter Wedding Package, priced at £2,500 based on 50 guests, is the best way to get value for money, with selected dates available.
The package gives you access to the expert knowledge of the wedding team, and includes things like canapés on arrival, chair covers, a three-course meal, honeymoon suite and those all-important evening buffet rolls!
Check out the hotel for yourselves at their wedding fayre on Sunday 26th January 12-3pm. You can meet suppliers, see the venue dressed for a wedding, enjoy a wedding food showcase with canapes and bubbles on arrival, and a fashion show.
What's more there will be 10% off all weddings booked on the day!
Visit The Old Manor Hotel's website | t. 01333 320368 | e. reception@theoldmanorhotel.co.uk
THE RHYND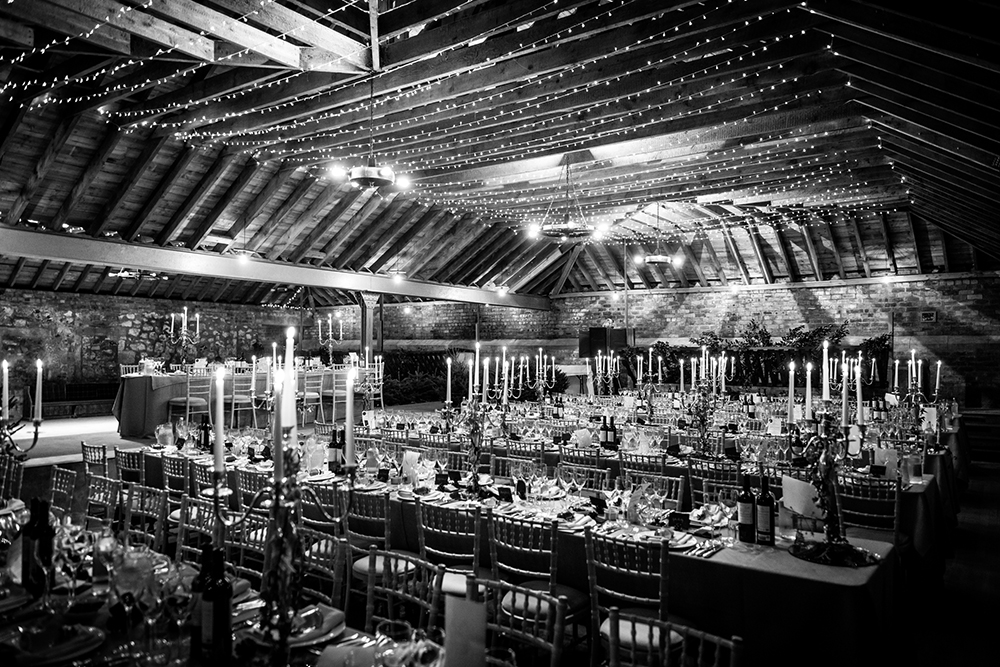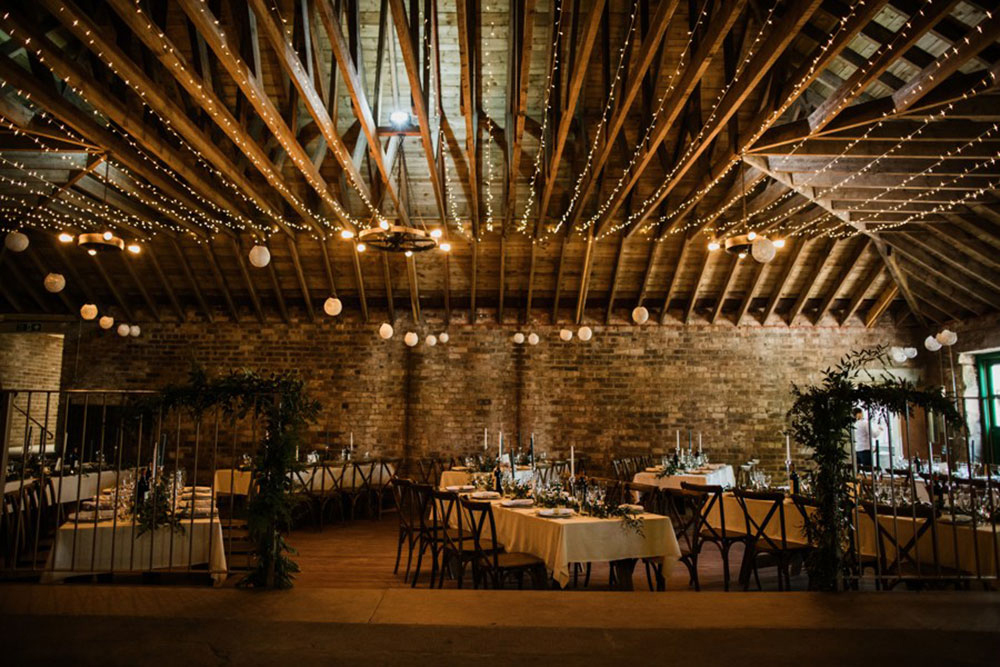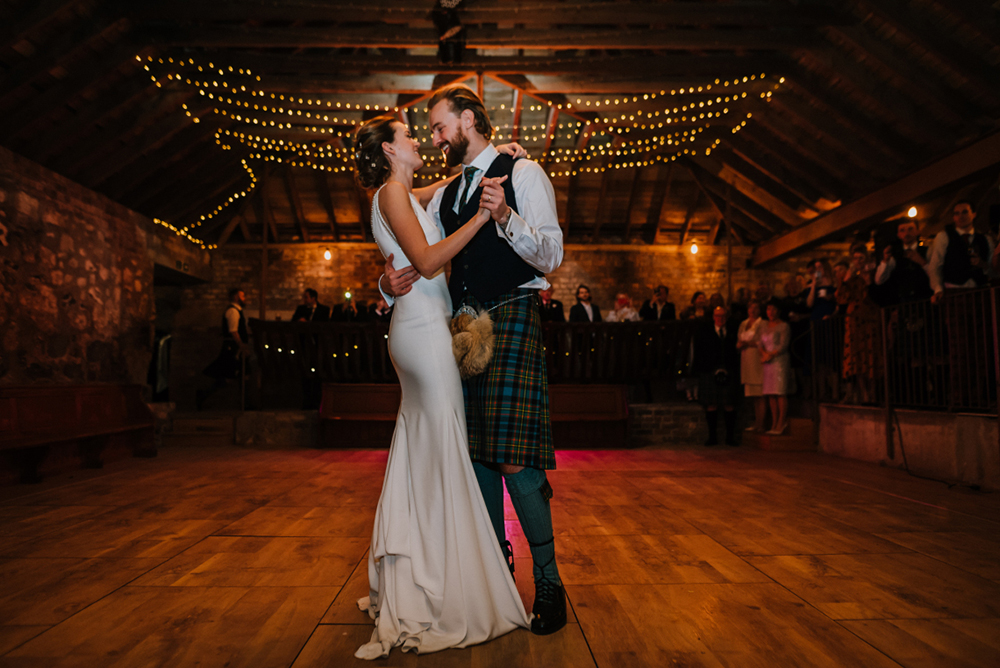 Looking for a venue where you can have the wedding you want, just how you want it? Owners of converted cattle shed The Rhynd, The Foster family, set out to create a venue with all the flexibility you need to bring your wedding dreams to life.
The blank canvas venue retains plenty of original features, while allowing you to use and decorate the space just as you like, whether you're hosting 20 guests or up to 200.
What's more, you can choose whichever suppliers you like, and there's no corkage – everything you need to celebrate in style. The Rhynd team has also recently renovated the farmhouse next to the event space so there's beautiful accommodation a stone's throw away.
Visit The Rhynd's website | t. 01334 839218 | e. lisa@craigiefarm.co.uk
UPPER AND LOWER COLLEGE HALL, UNIVERSITY OF ST ANDREWS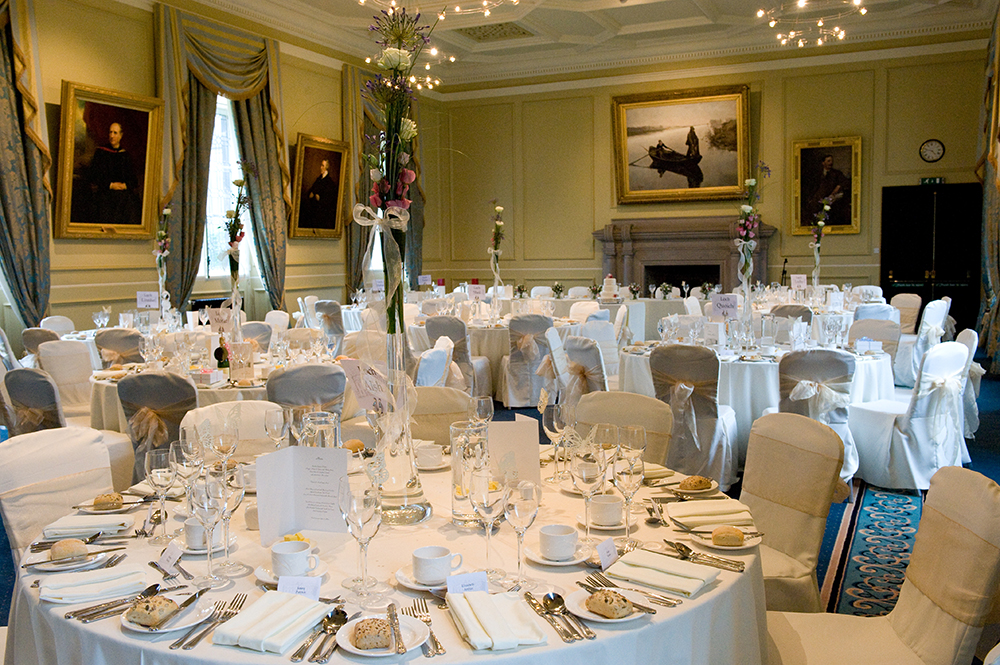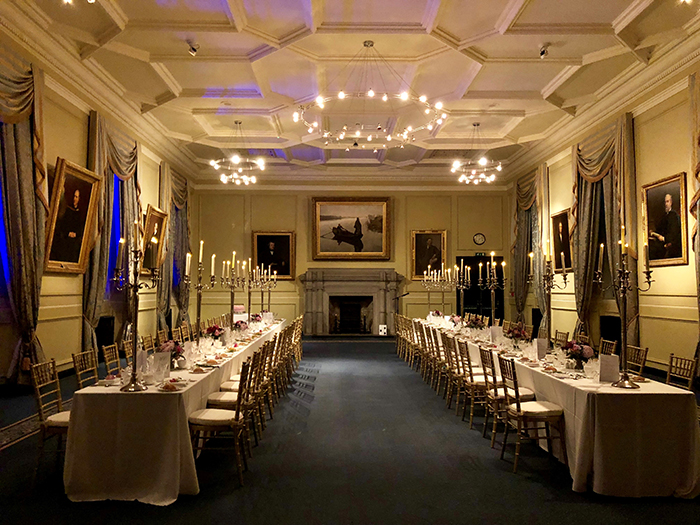 If you are looking for a romantic and unique venue set in beautiful surroundings in the town centre of St Andrews to say "I do", Lower College Hall at the University of St Andrews is the perfect venue for your special day.
The team have been hosting spectacular wedding ceremonies and receptions for couples from all around the world for many years. They are always on hand to take you through every step of the planning process, ensuring that your day is everything you imagine it to be.
Visit University of St Andrew's website | t. 01334 462509 | e. AceEvents@st-andrews.ac.uk
Send an enquiry to University of St Andrews
BEST WESTERN SCORES HOTEL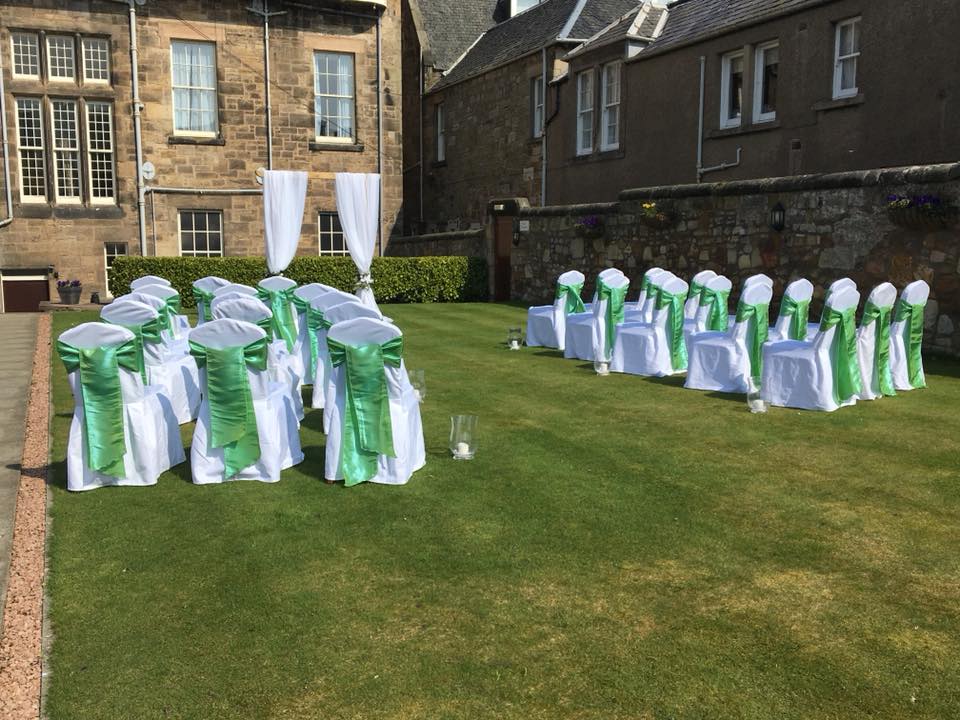 With spectacular views over the West Sands and the Links, the hotel can cater for weddings large or small, complete with beautiful sheltered gardens.
Visit Best Western Scores Hotel's website
CARPHIN HOUSE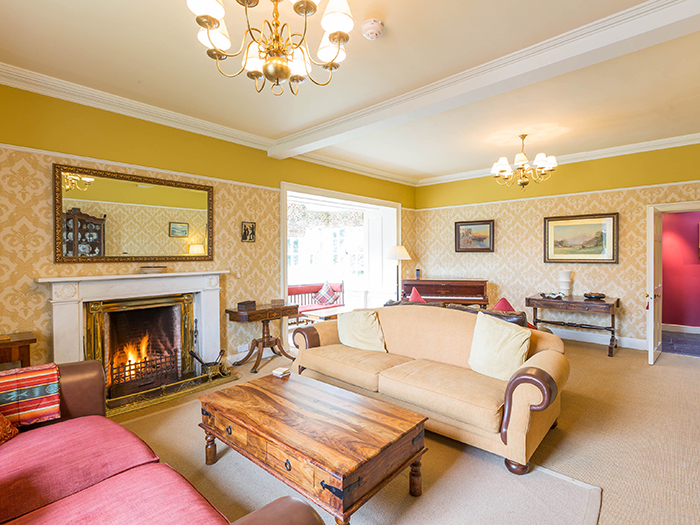 A grand country retreat surrounded by 19 private acres of Fife countryside, Carphin House is perfect if you're on the lookout for an amazing manor house wedding venue.
Able to sleep up to 18 guests, Carphin House is exclusive use and all yours for as long as you want.
Visit Carphin House's website 
CRAIGSANQUHAR HOUSE HOTEL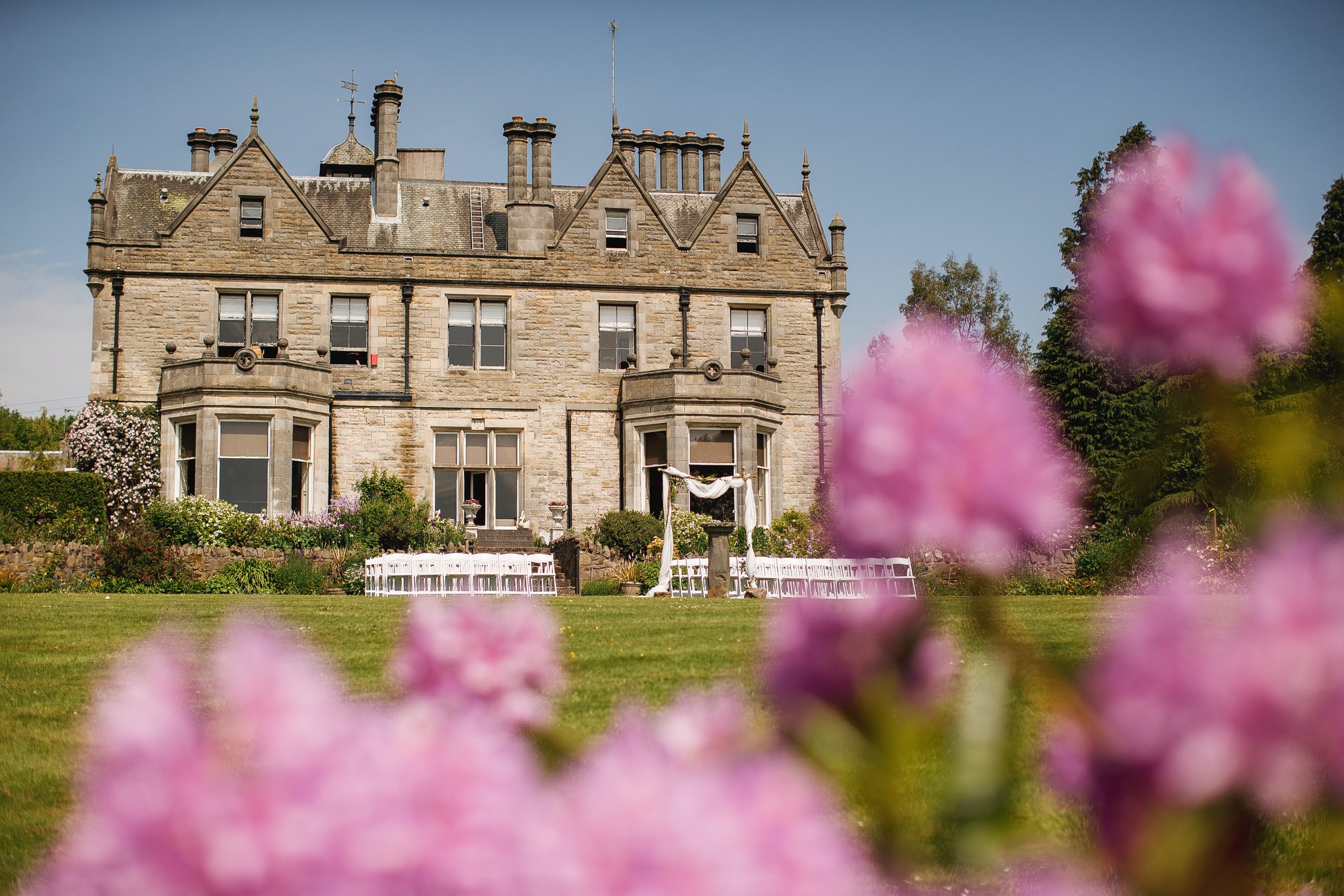 A quintessential Scottish country house hotel set in 36 acres of gardens and pristine woodland just six miles from St. Andrews.
Visit Craigsanquhar House Hotel's website
FALSIDE MILL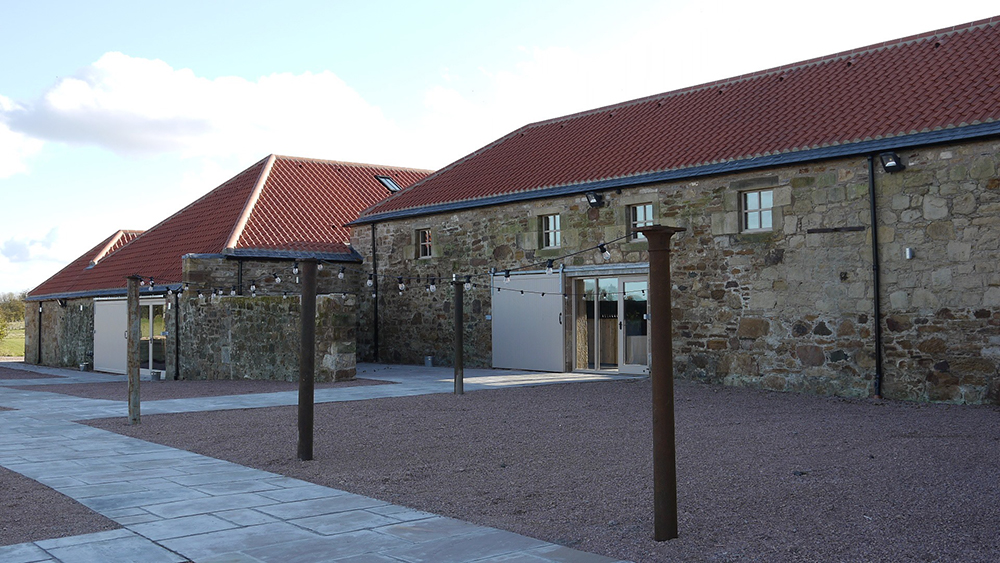 This newly renovated steading venue sits in a stunning location, only a short distance from St Andrews. The blank canvass venue has been lovingly restored for you to style whatever way you please.
Visit Falside Mill's website
FORGAN'S ST ANDREWS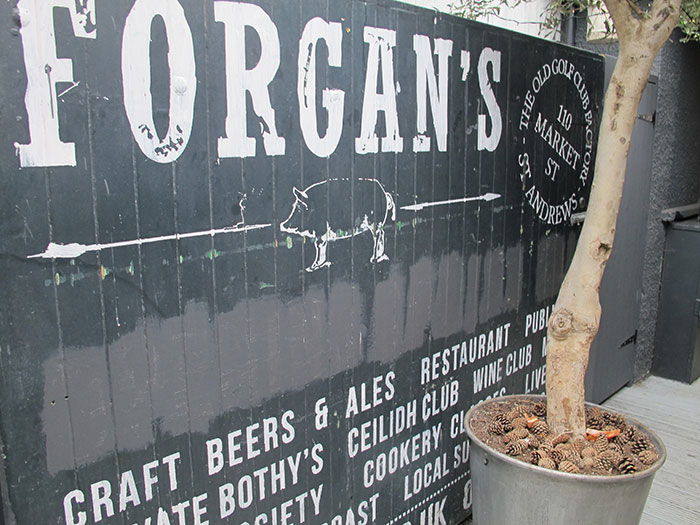 A cool, relaxed wedding venue ideal for couples looking for a laid back party feel to their wedding day, Forgan's St Andrews is a charming bothy in the centre of town.
Visit Forgan's St Andrews website
INN AT LATHONES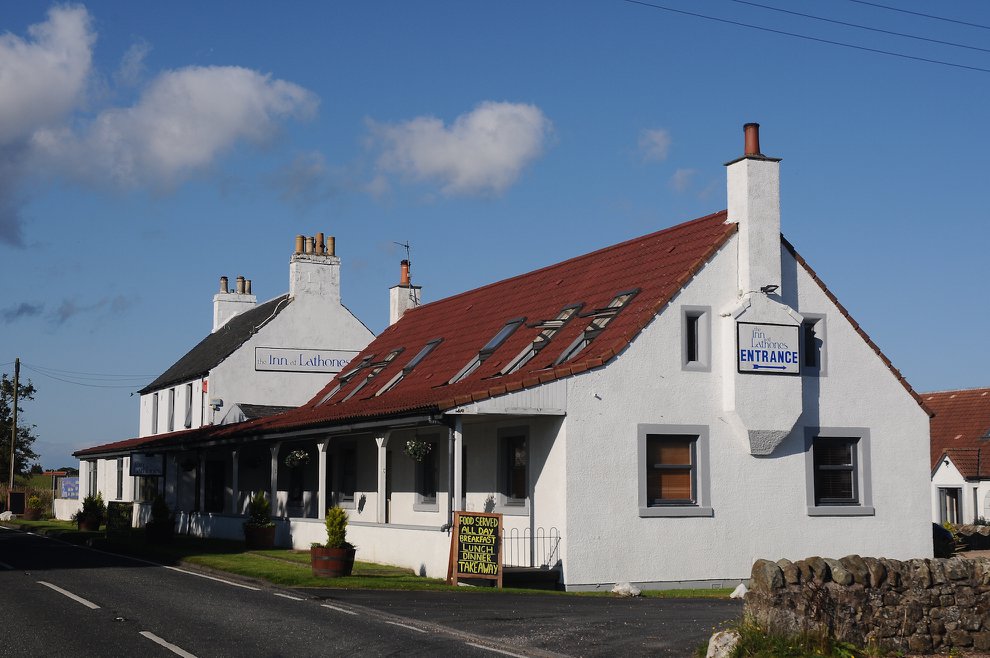 Nestled in the heart of the Scottish countryside yet only a few minutes drive from St Andrews, Inn At Lathones provides an ideal location for any intimate wedding.
Visit Inn at Lathones' website
KILCONQUHAR CASTLE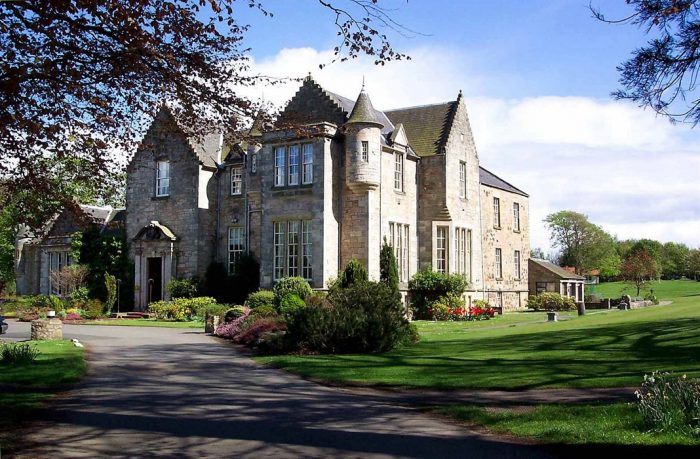 Just 11 miles from St Andrews, this castle is on an estate stretching across 120 acres of scenic Fife countryside. There is accommodation on-site for your guests to enjoy too, including a heated pool!
Visit Kilconquhar Castle's website
MACDONALD RUSSACKS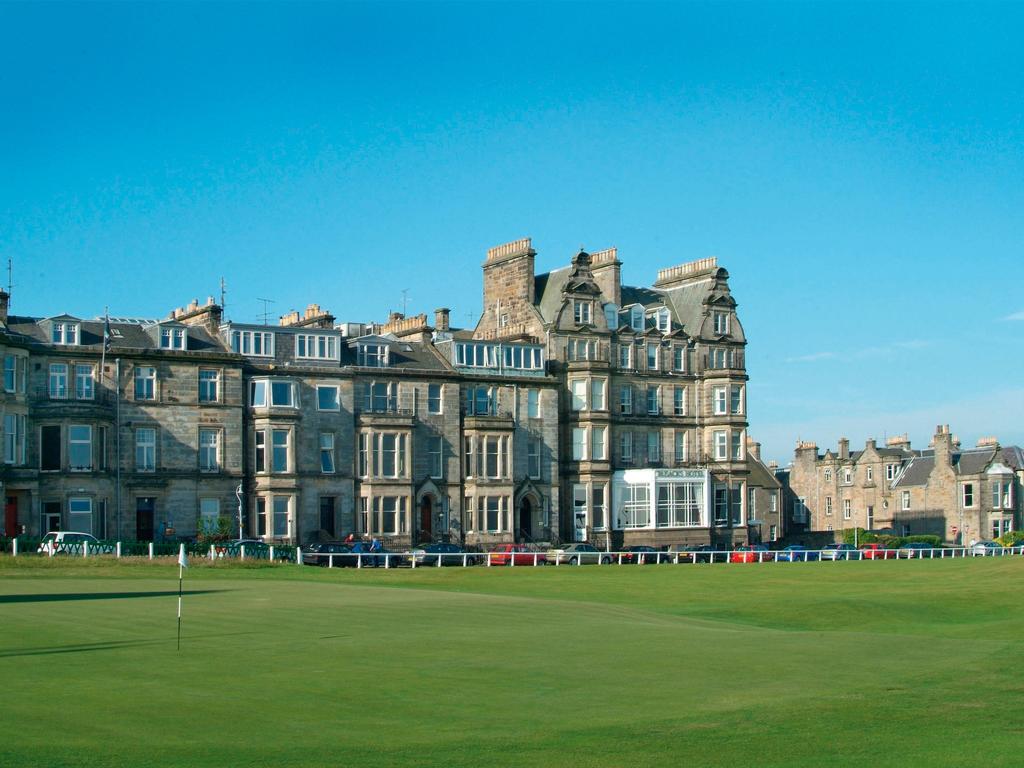 Unrivalled views of the Old Course make Macdonald Rusacks Hotel the ideal wedding venue for golf lovers everywhere.
Visit MacDonald Rusacks Hotel's website
MORTON OF PITMILLY COUNTRYSIDE RESORT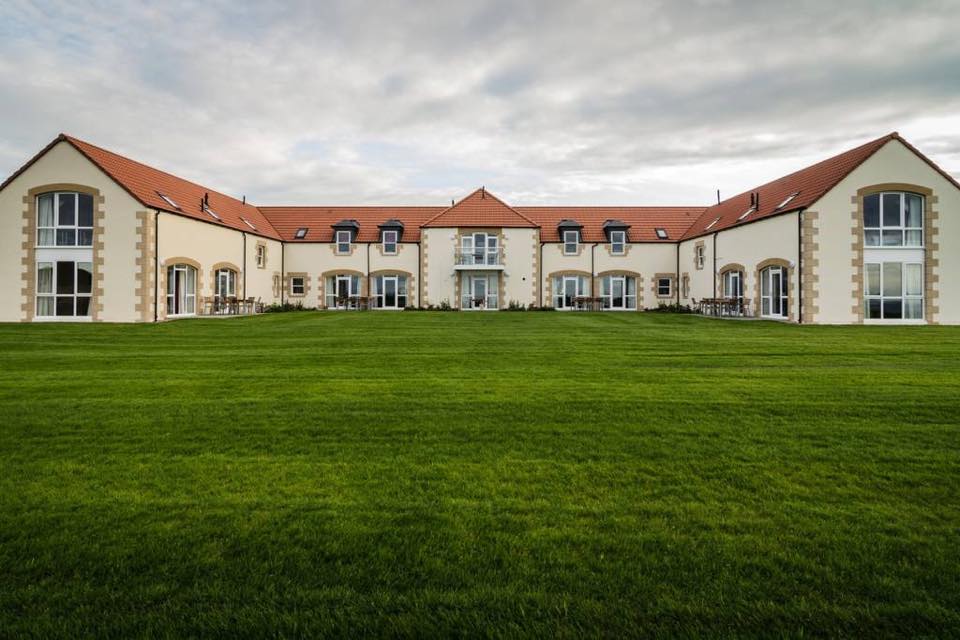 Morton of Pitmilly is a relaxed country resort on the outskirts of St Andrews which allows couples to have the freedom to create the wedding day of their dreams.
Visit Morton of Pitmilly's website
RUFFLETS ST ANDREWS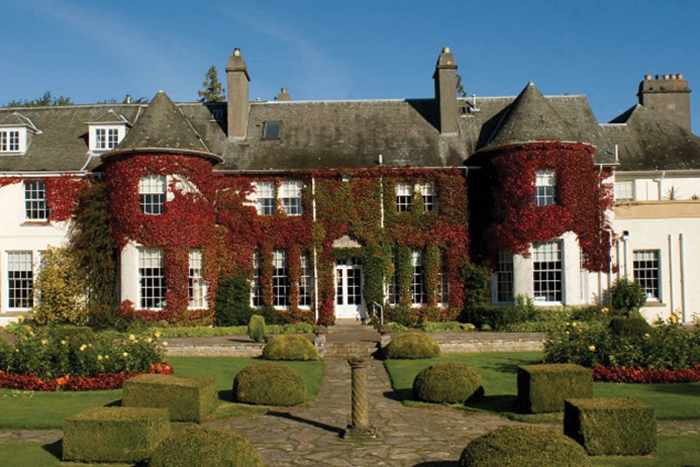 Rufflets St Andrews is a gorgeous hotel encased in breathtaking ivy. With stunning gardens and grounds, you'll be sure to have amazing wedding photographs.
Visit Rufflets St Andrews' website
THE BYRE THEATRE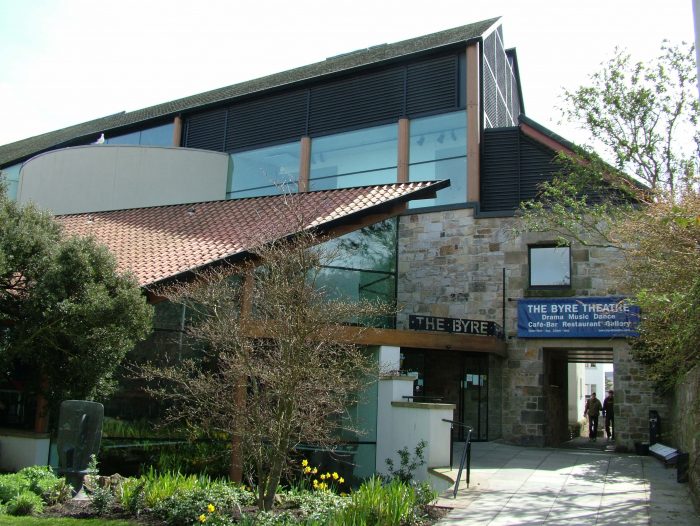 A unique wedding venue in beautiful St Andrews, this award-winning theatre can host weddings in the A.B. Paterson Main Auditorium or a selection of other contemporary spaces.
Visit The Byre Theatre's website
STILL LOOKING FOR YOUR DREAM WEDDING VENUE?