23 of the best wedding venues in Perthshire 2019
Find the venue of your dreams in this beautiful region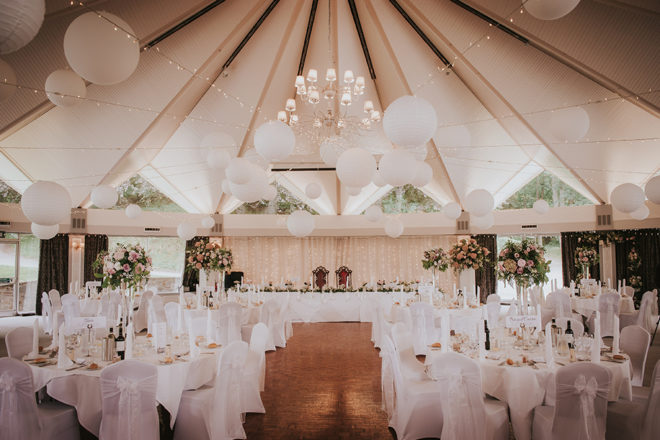 Think of Perthshire and it conjures up images of some of the most iconic Scottish landscapes with rugged Highland mountains and moorland, fairytale castles and picturesque burns and woodland.
And whatever your style of wedding you're sure to find the venue that ticks all your boxes in this beautiful region.
From byres to hotels, here's our pick of the best wedding venues in Perth for 2019.
This post contains some paid-for content.
ATHOLL PALACE HOTEL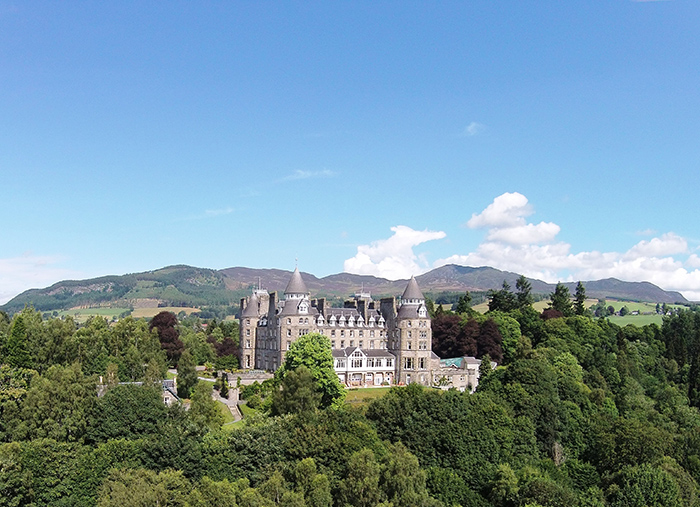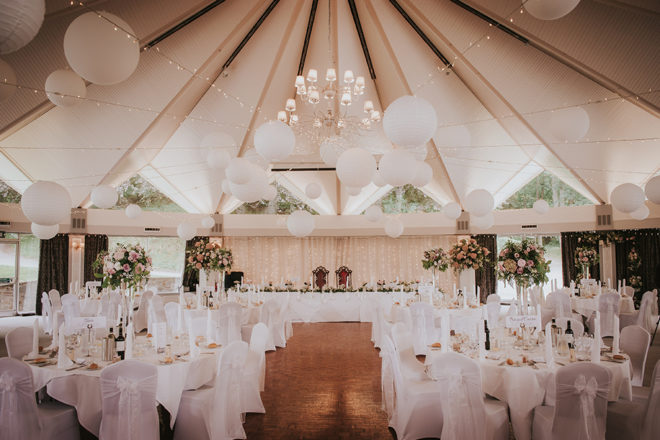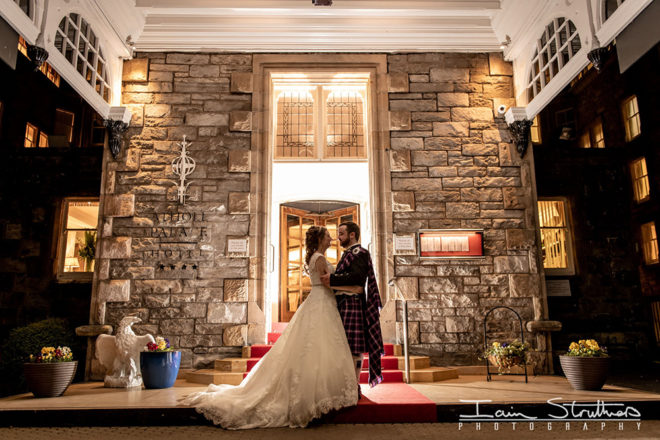 Situated in the picturesque Perthshire town of Pitlochry, Atholl Palace is a dreamy setting for your big day.
From the moment you drive along the magnificent tree-lined avenue, the expert wedding team makes sure that this is where happily ever after begins.
Whether you invite 250 guests to the circular Atholl Suite, 80 guests in the original ballroom or 20 guests in the charming Corrie Room, the hotel is perfect for weddings of any size, or you could always head out into the stunning gardens for your vows. From the formal gardens with their sweeping lawns and colourful planting, to Lover's Lane with its chestnut trees or the three ponds there's plenty of scope for taking your celebrations outside.
Visit Atholl Palace Hotel's website | t. 01796 472400  | e. weddings@athollpalace.com
Read reviews for Atholl Palace Hotel
BALLATHIE COUNTRY HOUSE HOTEL & ESTATE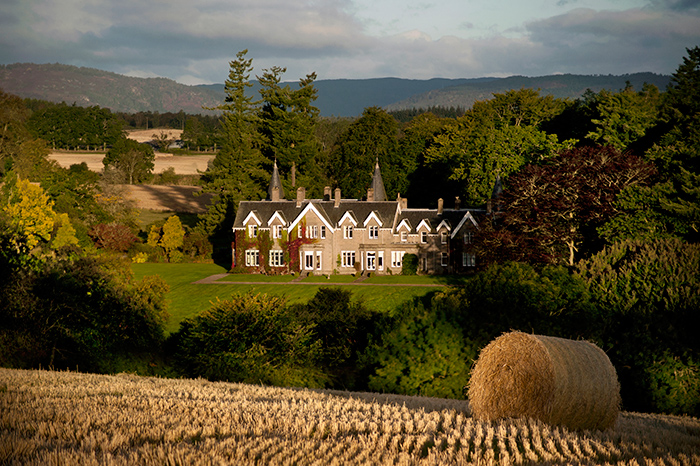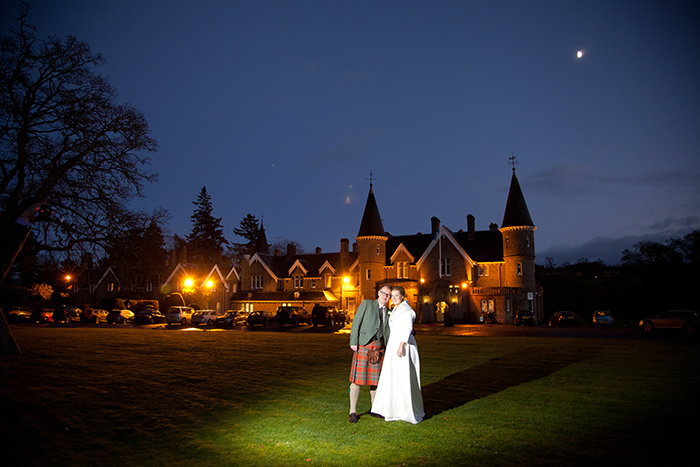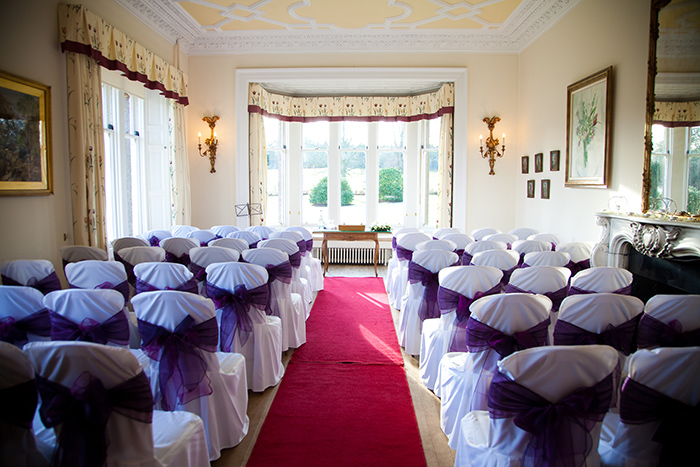 Ballathie Country House Hotel + Estate is a grand baronial mansion retreat that offers couples a truly romantic backdrop for their wedding celebrations. Available as an exclusive use venue, you will have sole access to the house's 900 acres of private land and its unrivalled views of the River Tay. If the weather plays ball you can get married outdoors in the stunning gardens before hosting your champagne reception on the lawn.
The house can accommodate up to 90 guests for a wedding breakfast, but a marquee can be erected on the house's lawn for larger numbers. There's plenty of on-site accommodation for overnight guests, with 25 bedrooms in the main house, 16 in the Riverside building and a further 12 Sportsman's Lodges on the grounds.
Visit Ballathie House Hotel's website | t. 01738 804804  | e. email@ballathiehousehotel.com
Read reviews for Ballathie House Hotel
BLAIR CASTLE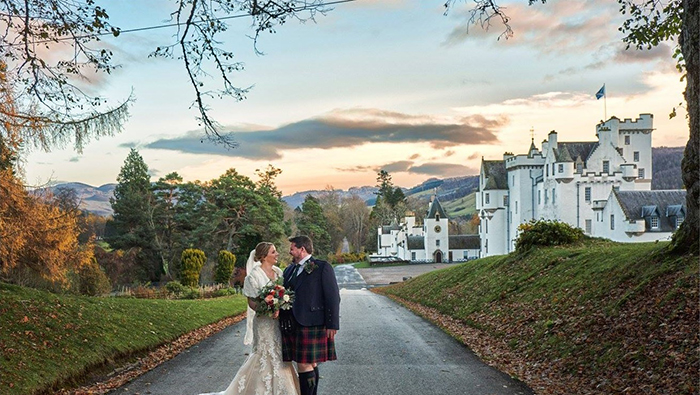 IMAGE | Suzanne Black Photography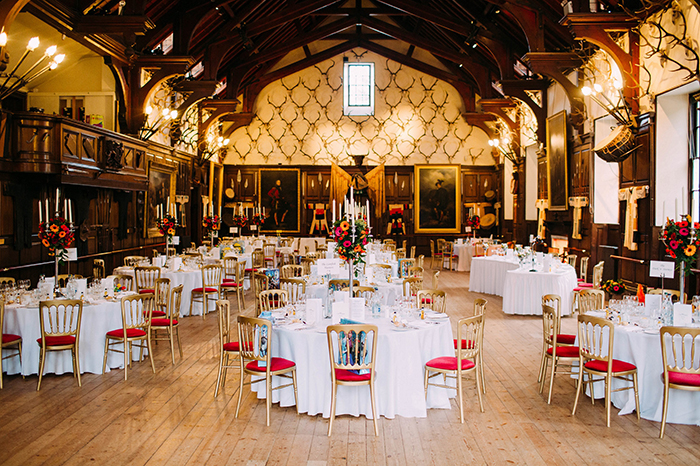 IMAGE | Eilidh Robertson Photography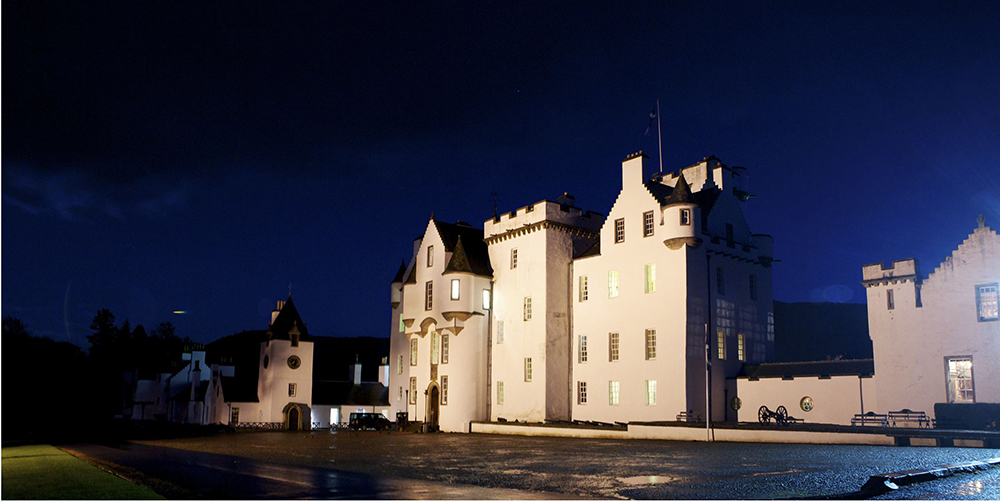 Blair Castle is a beautiful and historic wedding venue close to the picturesque town of Pitlochry.
It's home to acres and acres of grounds comprising of beautifully kept gardens and sweepingly dramatic forests. You can hold your wedding ceremony on the venue's lawn with the grand façade of the castle and the rolling hills of the Cairngorms serving as a breathtaking backdrop.
Once you have taken full advantage of all the amazing photo opportunities that Blair Castle's grounds have to offer, head inside and celebrate your wedding in the hunting- lodge-chic Ballroom which can hold up to 220 guests.
Visit Blair Castle's website | t. 01796 481207 | e. jackieS@blair-castle.co.uk 
CARDNEY STEADING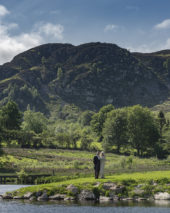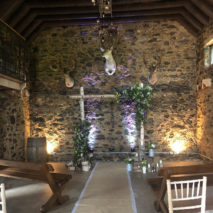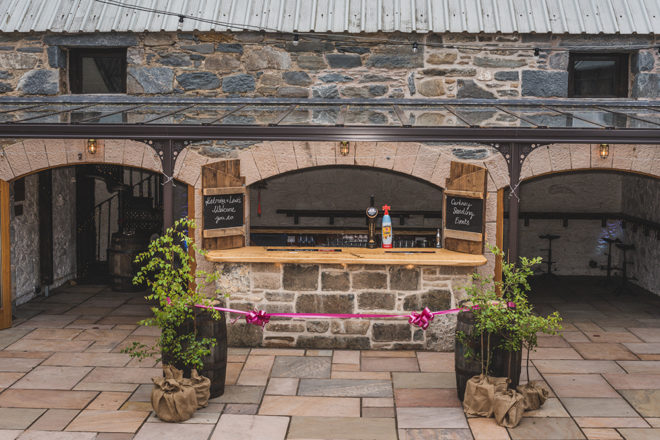 Cardney Steading is a stunning newly refurbished wedding and events venue, located just four miles from Dunkeld. Offering some of the most picturesque scenery in Perthshire, this venue is an idylic location for your big day.
Couples will fall for the charms of the rustic stone, pretty whitewashed walls and beautifully finished outdoor spaces and there is so much scope to decorate this blank canvas venue exactly how you want.
Outdoors you can entertain your guests around the fire pit, head into the woods for your wedding photos or tie the knot by the loch. And you can even bring your beloved dog or horse to be part of your day.
Visit Cardney Steading's website | t. 07764 168897 | e. info@cardneyestate.co.uk
CASTLE MENZIES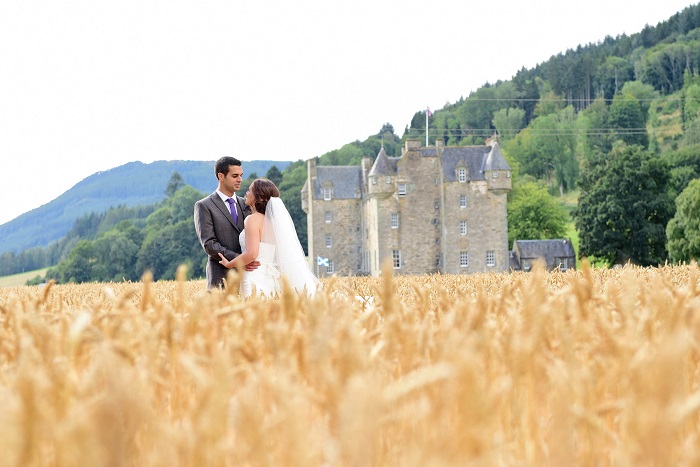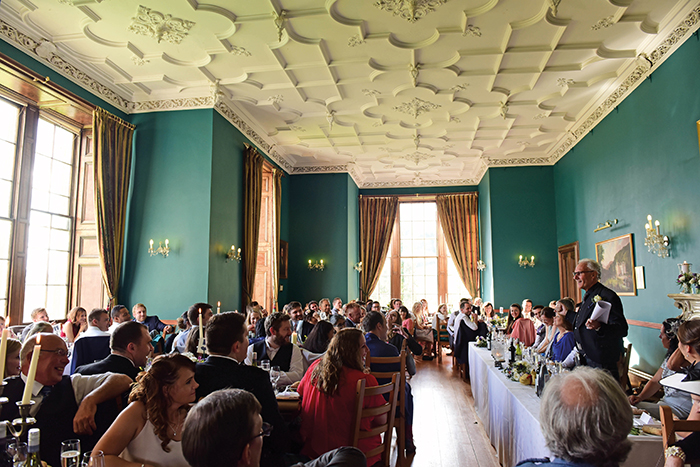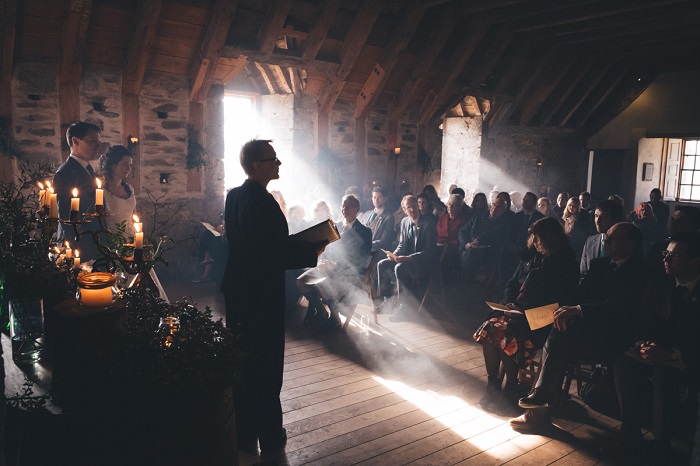 IMAGE (last) | Mike Plunkett Photography
Castle Menzies is a stunning building inside and out, standing proudly against the rolling hills of Aberfeldy. A perfect venue for couples who love the romantic Scotland of Braveheart and Outlander, the castle celebrates Scotland's rich history.
You can take advantage of the spectacular views by heading out into the small garden and well area or the walled garden for part of your big day.
Each of the castle's function spaces can serve as a lovely background to your wedding ceremony, like the charming pink Main Hall that can hold up to 54 guests for a meal, or the beautiful Dewer Room, a grand ballroom which can hold up to 120 guests for your wedding breakfast.
Visit Castle Menzie's website | t. 01887 820982 | e. castlemenziesmanager@gmail.com
Read reviews for Castle Menzies
CRIEFF HYDRO HOTEL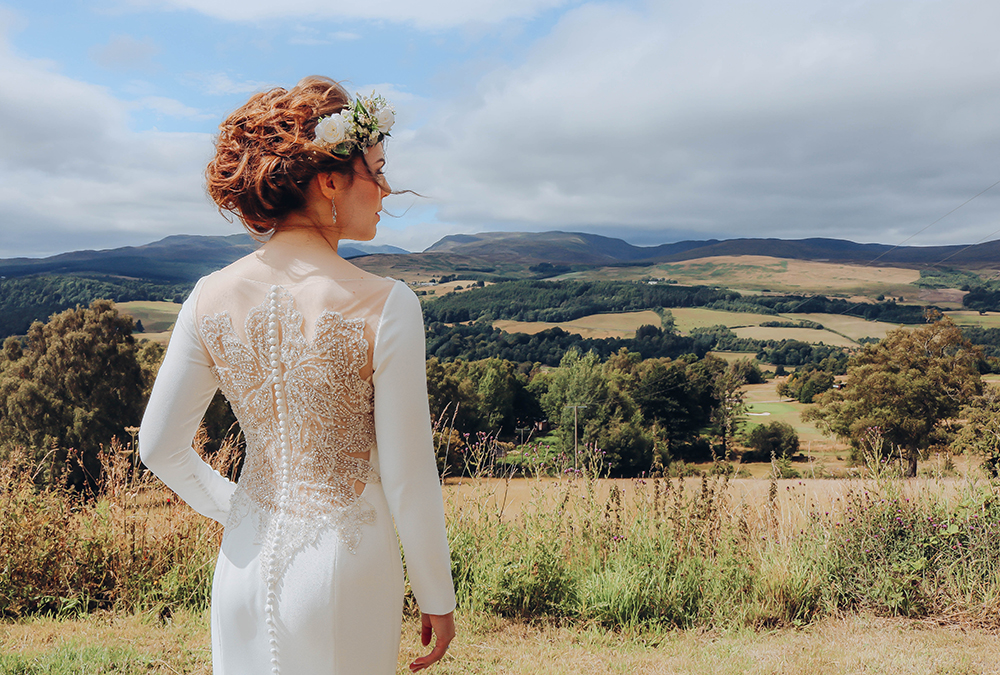 IMAGE | Ellis-Gibson Photography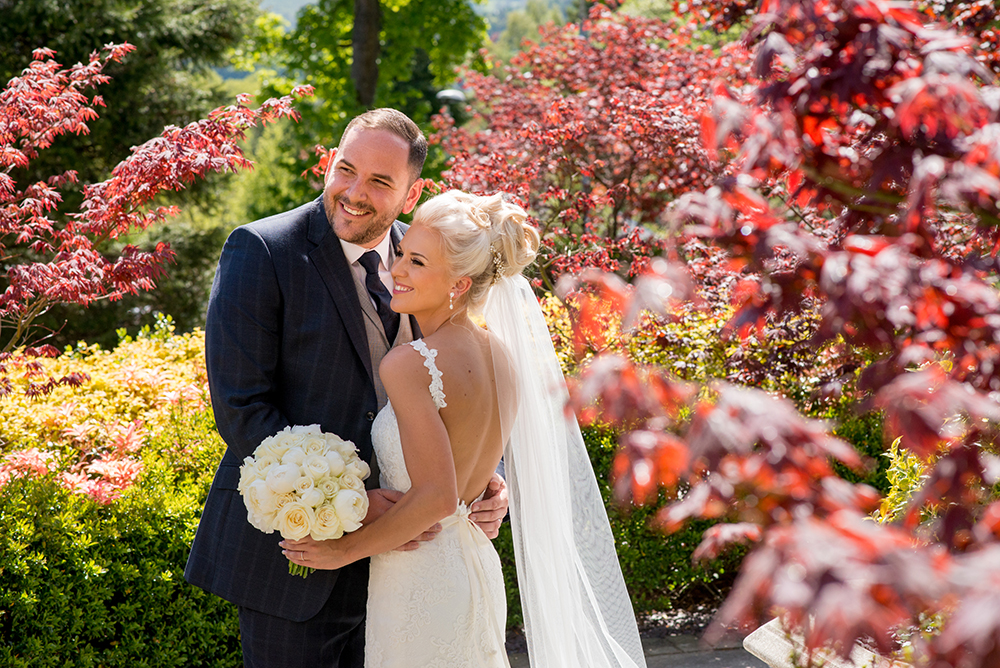 IMAGE | Alison Stewart Photography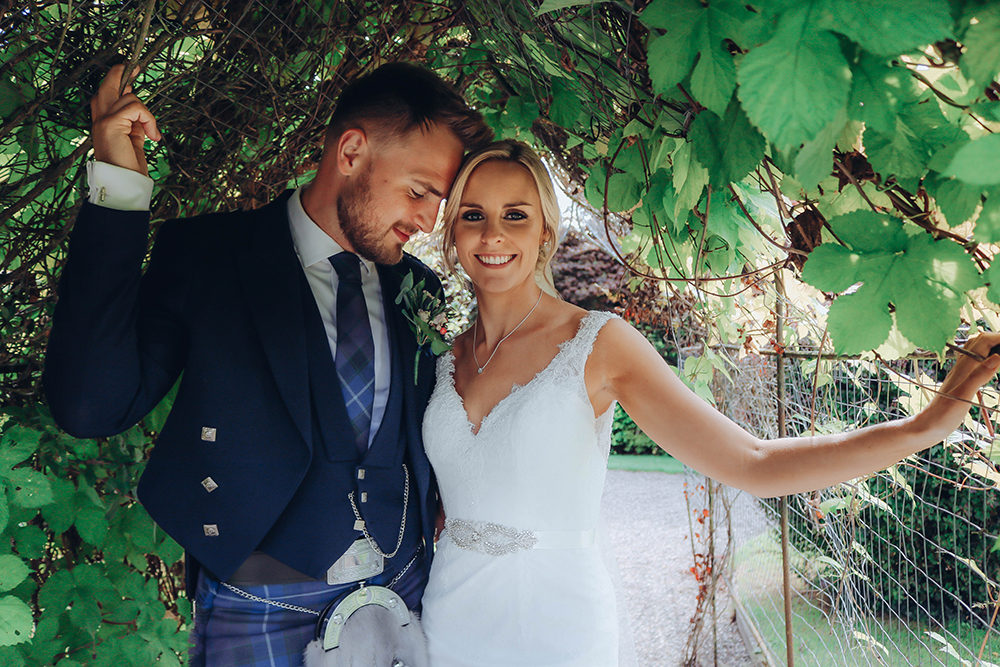 IMAGE | Ellis-Gibson Photography
Ceremonies in Crieff Hydro's Victorian Garden, surrounded by rose bushes and loved ones or evening receptions dancing under the stars. Just think of the photos!
The 920 acre Perthshire estate is practically made for outdoor weddings – picturesque backdrops, manicured gardens and endless woodlands.
Need a marquee? No problem. Then complete the setting with a tipi, firepits, sparklers, fairy lights or BBQ. everything to make it your day, your way.
Visit Crieff Hydro Hotel's website | t.  01764 651680 | e. weddings@crieffhydro.com
Read reviews for Crieff Hydro Hotel
FINGASK CASTLE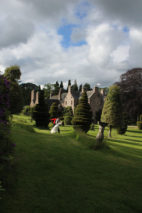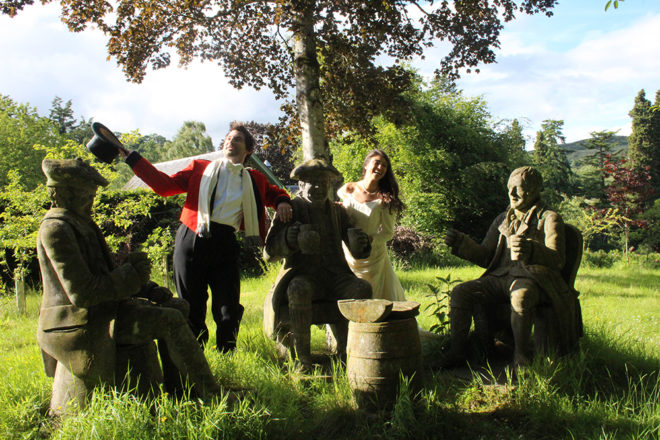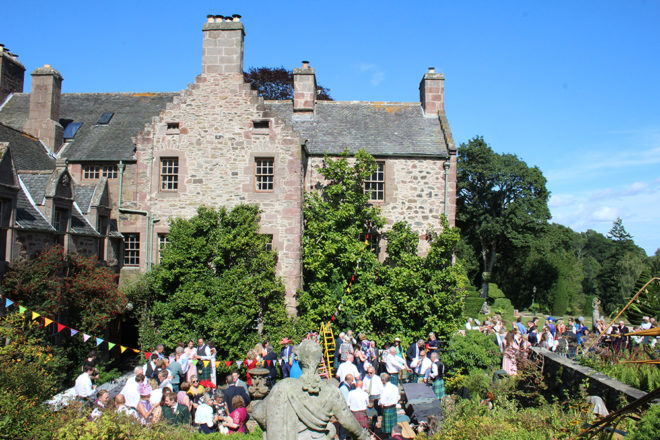 Sitting at the head of its own private glen, just five minutes off the A90 between Perth and Dundee, Fingask Castle is famous for its Alice in Wonderland-esque eccentric gardens.
The topiary is a definite conversation starter, while the statues and medieval St Peter's wishing well form a not-to-be missed backdrop for your wedding photos.
The modern Pavilion is situated in the stunning grounds with views out to the castle. It's flexible enough for 80 people to fill, but expands to fit 200 for dinner, dancing and reeling the night away.
Smaller parties can use the castle itself, with its famous collection of pictures, chapel and the Long Gallery – home to the well-established Fingask Follies.
Up to 70 of your guests can stay within easy walking distance of the castle and pavilion in the fully equipped cottages and 'Potting Shed' pods, not to mention the magical Boathouse on the Fingask Loch.
Visit Fingask Castle's website | t. 01821 670777 ext 3 | e. events@fingaskcastle.com
Read reviews for Fingask Castle
MILLEARNE GARDENS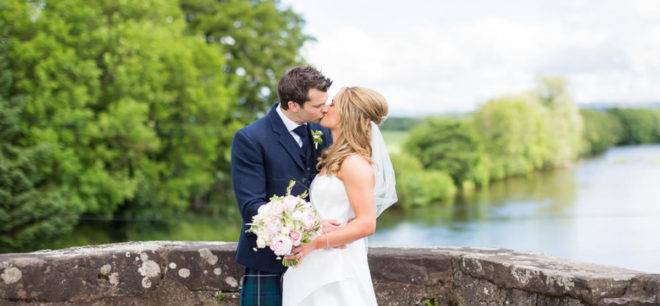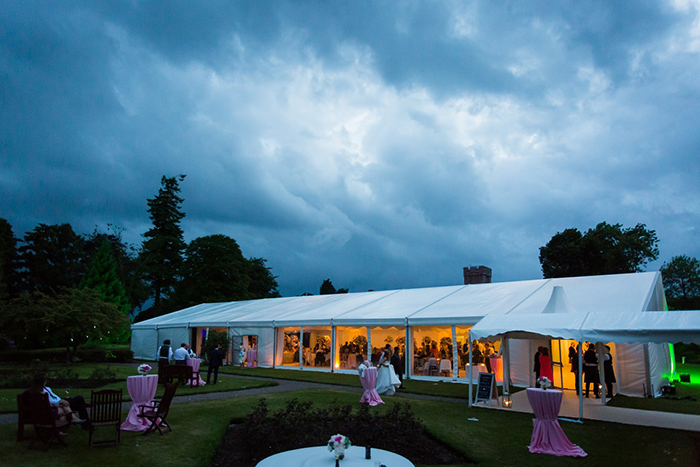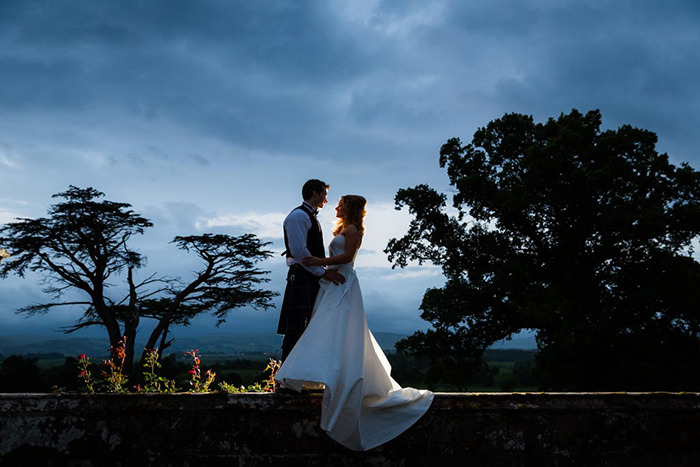 IMAGES | First Light Photography
Millearne Gardens occupies a special location in rural Perthshire, and can be exclusively yours to create the wedding of your dreams in beautifully manicured gardens with uninterrupted views.
It's perfect for your garden wedding – no matter what size – and offers peace, tranquillity and plenty of photo opportunities.
In fact, it's a photographers dream to film in such surroundings, with walled gardens, lily water ponds, woodland pathways, Kinkell Bridge and many more hidden corners. Millearne house, with the architecture of the original stables, is the perfect backdrop for your marquee.
Visit Millearne Garden's website | t. 01592 753001 | e. hospitality@litu.com
Read reviews for Millearne Gardens 
STRATHALLAN CASTLE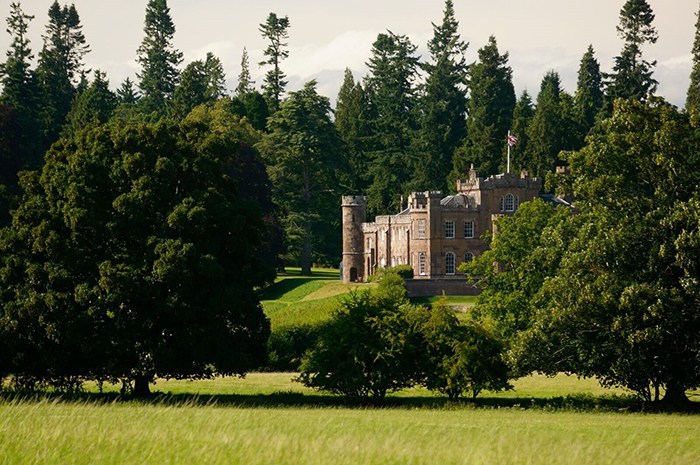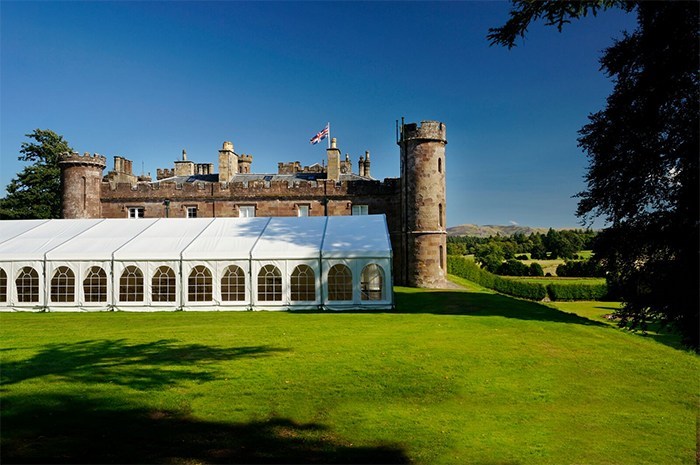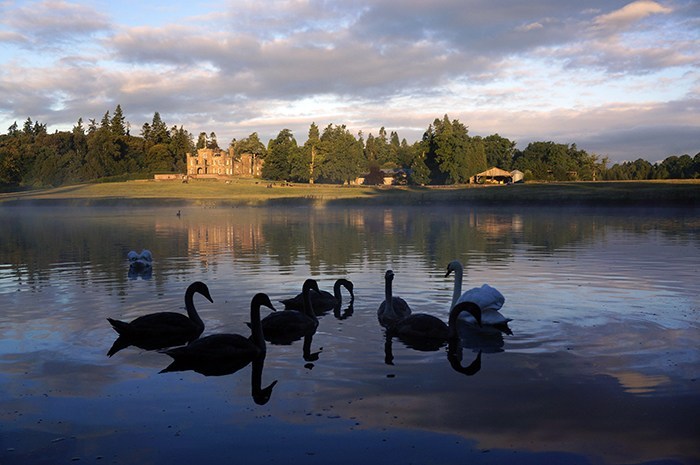 Set in 1,000 acres of secluded grounds and woodlands, Strathallan offers the utmost privacy whether planning a large and lavish event or something smaller and more intimate.
As you emerge from the the mile-long, secluded drive, the castle rises elegantly and impressively behind the sparkling waters of a private loch.
With Strathallan Castle, you'll have exclusive use of the castle for the day – with the attention of the first-class team.  They want your wedding day to be as unique and special as you are, and will be on hand to ensure all your wedding dreams come true.
In addition to the beautifully appointed reception rooms, the castle offers a top-of-the-range luxury marquee, which means you can invite everyone you want to be with you to celebrate your big day.
Visit Strathallan Castle's website | t. 01764 662131 | e. info@strathallancastle.co.uk
ATHOLL ARMS HOTEL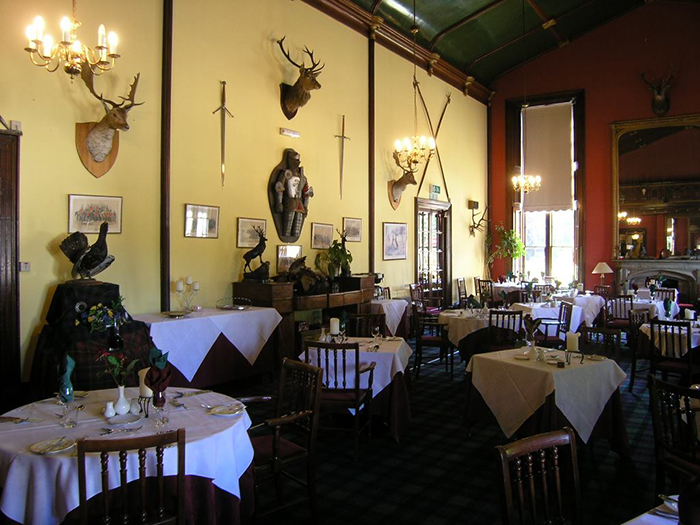 Nestled in the picturesque village of Blair Atholl in Perthshire, the baronial-style Atholl Arms Hotel will bring lots of traditional Scottish country charm to your big day.
The cosy, welcoming venue is located right at the gateway to the Cairngorms National Park so breathtaking views are pretty much guaranteed.
Visit Atholl Arms Hotel's website
BACHILTON BARN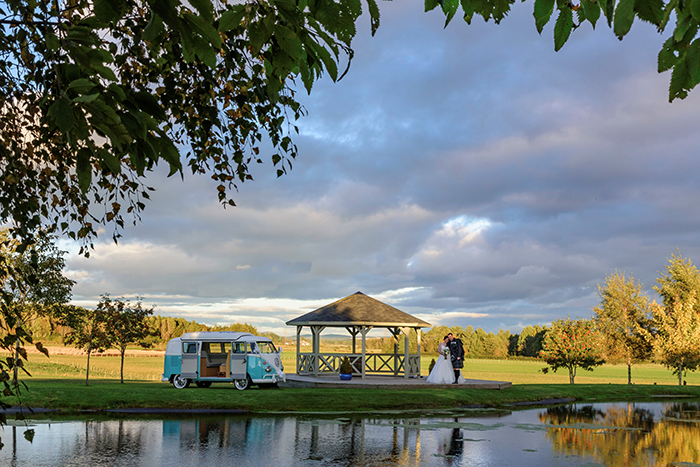 Bachilton Barn is a converted barn wedding venue situated in the heart of rural Perthshire.
Set within 750 acres of gorgeous Perthshire countryside, Bachilton Barn provides the perfect blank canvas and stunning backdrop for your wedding day. Bachilton Barn is easily accessible and is located a short drive from all major Scottish cities: 1 hour from Glasgow, 1 hour from Edinburgh, and 50 minutes from Dundee.
Visit Bachilton Barn's website
BYRE AT INCHYRA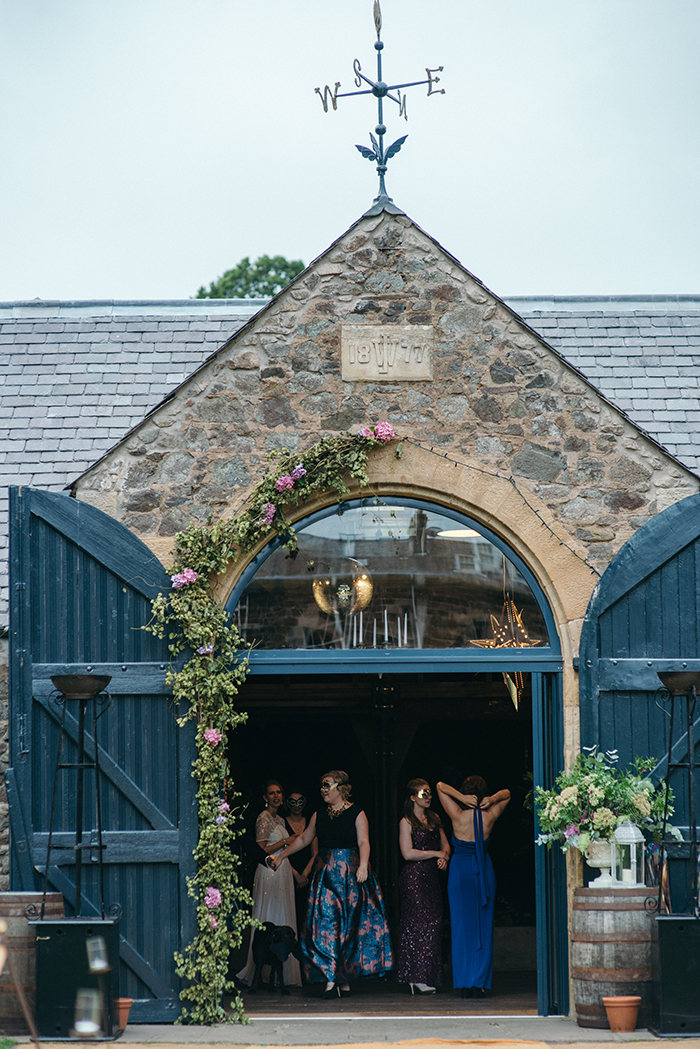 The Byre at Inchyra is a beautifully restored barn nestled in 150 acres of private Perthshire parkland – and it's full of rustic charm.
If you fancy turning your wedding into a country adventure for all your guests, the award winning Byre at Inchyra has plenty of room and a very accommodating team to help you make it happen.
Visit The Byre at Inchyra's website
KNOCK CASTLE HOTEL + SPA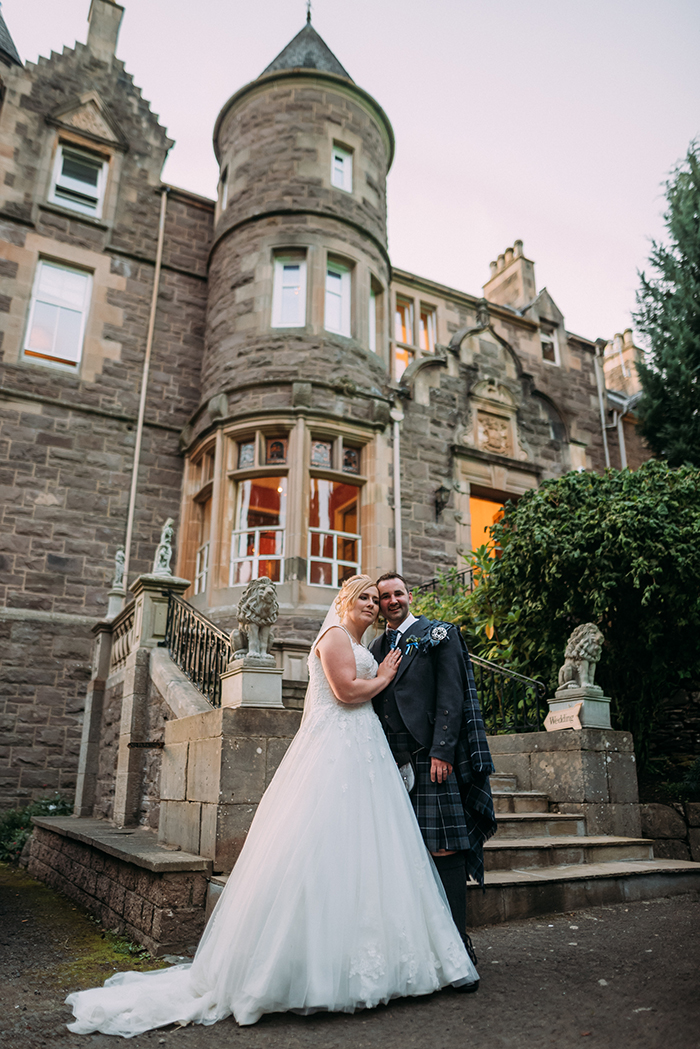 Set in idyllic Perthshire against the stunning backdrop of the Strathearn Valley, Knock Castle Hotel is an ideal spot to unwind and soak up the ambience of this luxury hideaway; a magnificent setting for a dreamy Scottish wedding.
No two weddings are the same and packages can be tailored specifically to your own unique style.
Visit Knock Castle Hotel + Spa's website
MURTHLY CASTLE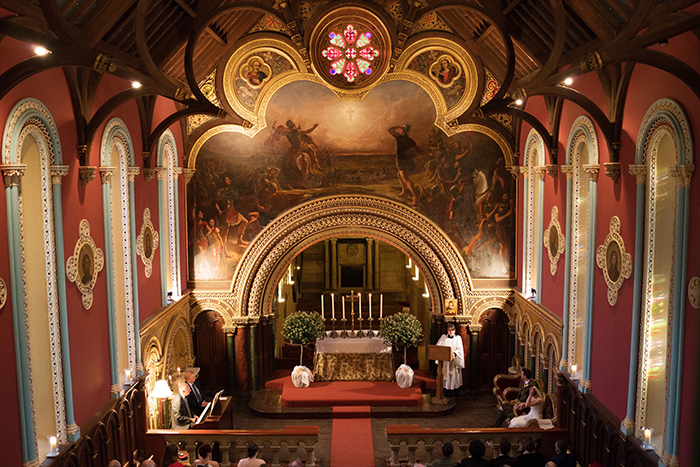 Perthshire is one of the most beautiful areas of Scotland, and Murthly Castle is one of the most beautiful areas of Perthshire.
Nestled at the foot of the Highlands near Dunkeld, Murthly is a private home available for exclusive hire only, and combines an extensive designed landscape with historic buildings.
Visit Murthly Castle's website
SALUTATION HOTEL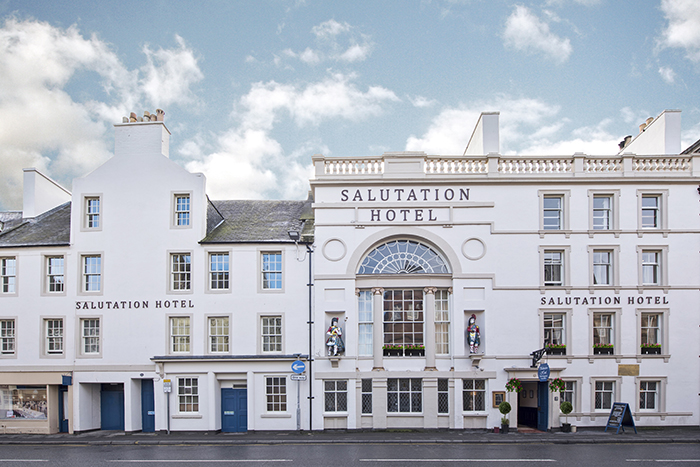 The Salutation Hotel is the perfect venue for a traditional Scottish wedding.
Reputed to be one of the oldest hotels in Scotland and steeped in history the hotel has been welcoming guests through its doors since 1699.
Visit Salutation Hotel's website 
THE BLACK WATCH CASTLE AND MUSEUM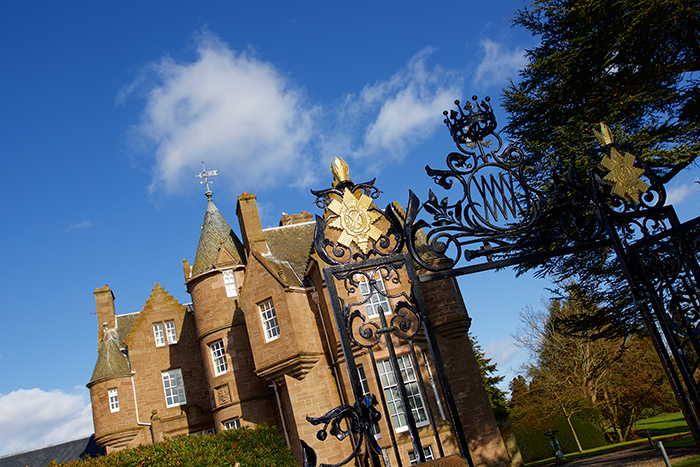 The historic Balhousie Castle is the perfect location for your wedding day. Situated in the picturesque city of Perth with views overlooking the North Inch Parkland this beautiful location will provide an idyllic background for your wedding photographs.
This distinguished venue offers a selection of beautiful and unique spaces which are ideal for an intimate candlelit gathering or grand wedding breakfast for up to 100 guests.  At Balhousie Castle all weddings are bespoke; created with you for you.
Visit The Black Watch Castle and Museum's website 
ALEXANDER HOUSE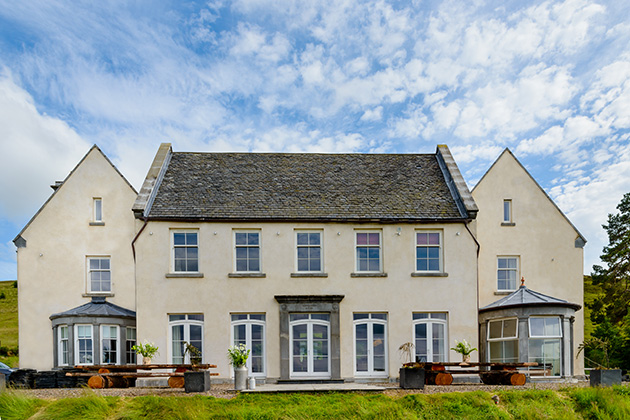 From a small and intimate wedding reception held in the Dining Hall, to a large event for up to 120 guests in a marquee or yurt, there's plenty of big day options here.
Visit Alexander House's website
COMRIE CROFT
Comrie Croft offers a unique relaxed DIY wedding venue with its farmstead accommodation for 74, a rustic barn and courtyard giving plenty of space for your guests.
Visit Comrie Croft's website 
ERROL PARK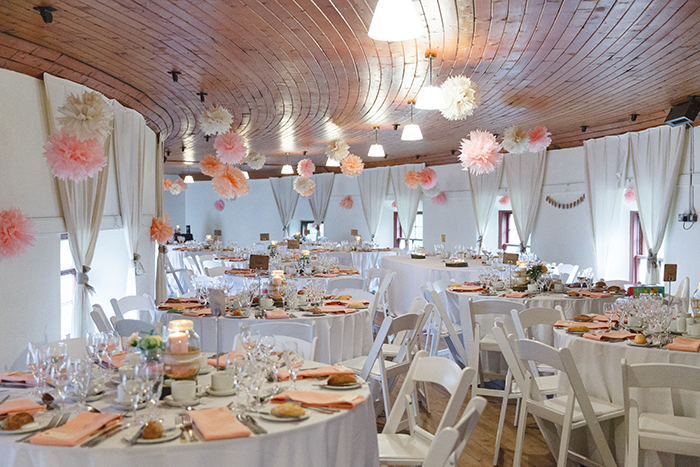 IMAGE | Feeling Groovy Photography
There are four main spots to hold the ceremony, each with their own charm, including outdoor ceremonies and the beautiful summerhouse beside the orchard.
Visit Errol Park's website 
GUARDSWELL FARM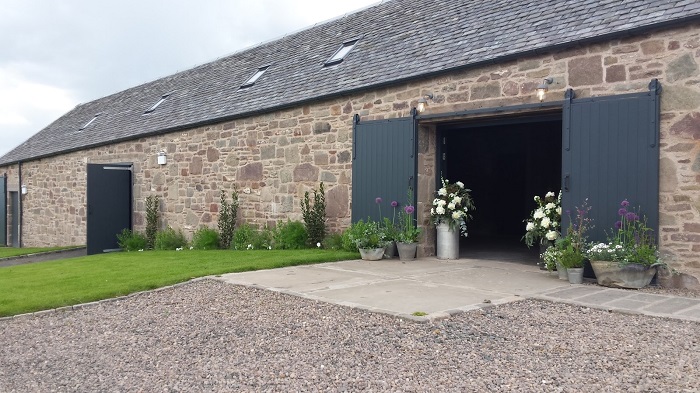 Opened last year, this blank canvas space is perfect if you want festoon lit dining, moonlight dancing and unrivalled views of North Fife.
Visit Guardswell Farm's website 
MONACHYLE MHOR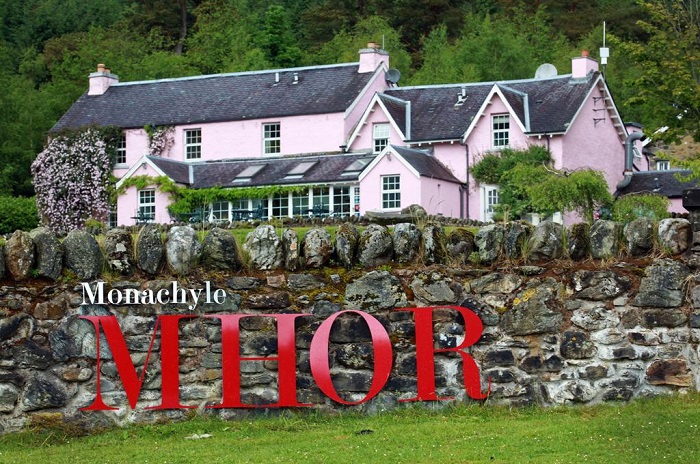 Nestled at the foot of the spectacular Perthshire mountains, Monachyle Mhor is an idyllic setting for your intimate Scottish wedding celebrations! The surroundings are breathtaking.
Visit Monachyle Mhor's website 
SCONE PALACE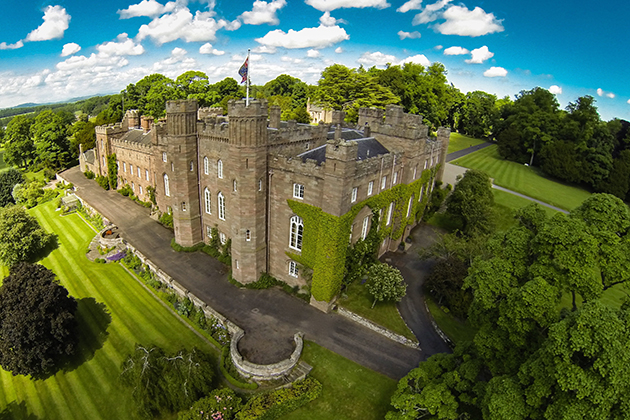 Ideally located in the heart of picturesque Perthshire, Scone Palace has a special place in Scottish history, perfect for a Scottish wedding.
Visit Scone Palace's website 
THE HERMITAGE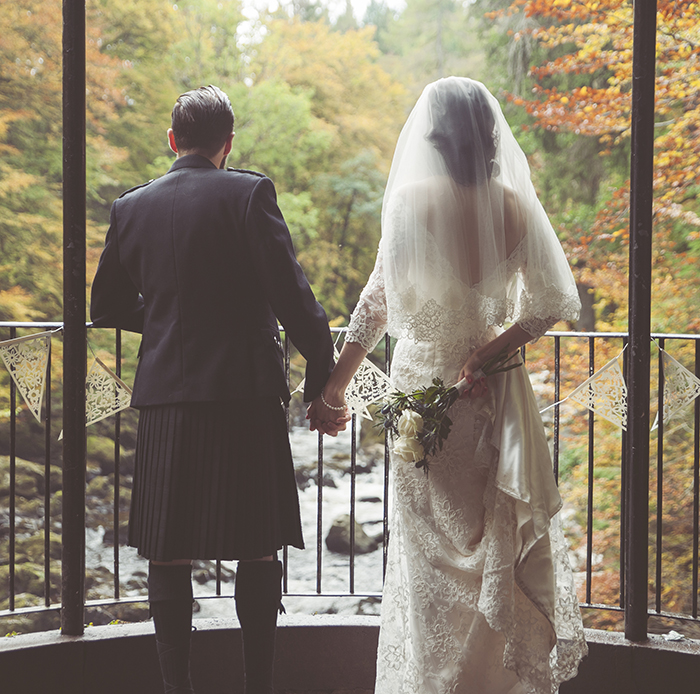 IMAGE | Ross Walker Photography
Exchange your vows in this magical Perthshire forest " once a pleasure ground for the 18th-century Dukes of Atholl.
Visit The Hermitage's website 
IS YOUR DREAM ELOPEMENT WEDDING VENUE ON THIS LIST?
CHECK OUT THE BEST SCOTTISH WEDDING VENUES WITH GORGEOUS GARDENS AND GROUNDS TOO!