26 of the best city centre venues in Scotland in 2019
These chic and stylish venues are ideally located in the heart of our cities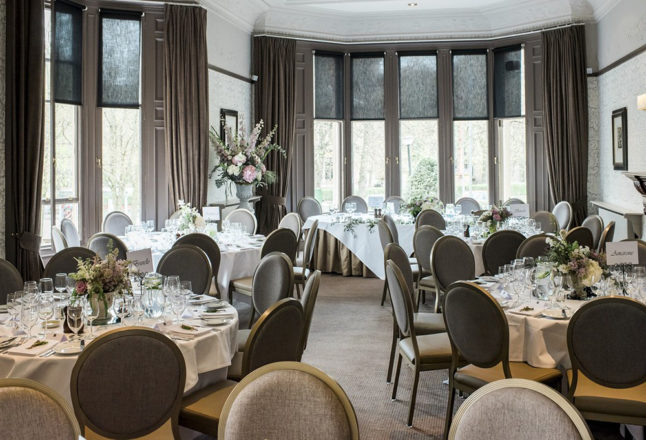 Think Scottish wedding venue and you'd be forgiven for immediately picturing sprawling country estates and fairytale castles in the middle of the Highlands.
But for those of us who'd far rather tie the knot in the city there are plenty of seriously gorgeous venues to pick from, with picture-perfect photo backdrops and all the romance you could wish for.
Have a look at a round-up of some of our fave urban spots in which to say 'I do'.
This post contains some paid-for content
BW BRUNTSFIELD HOTEL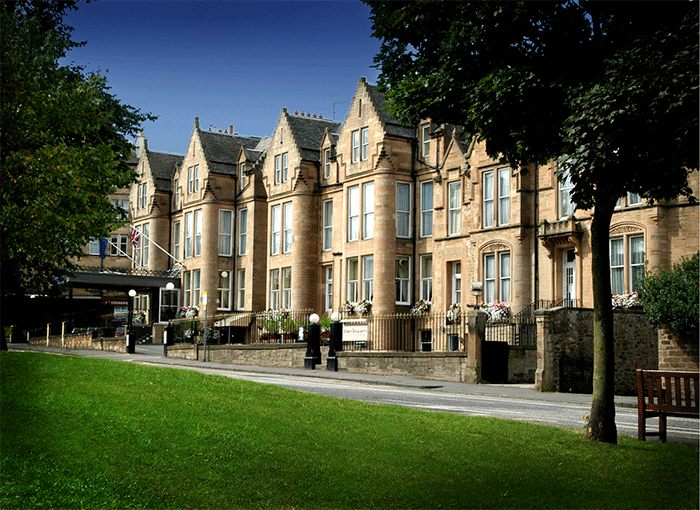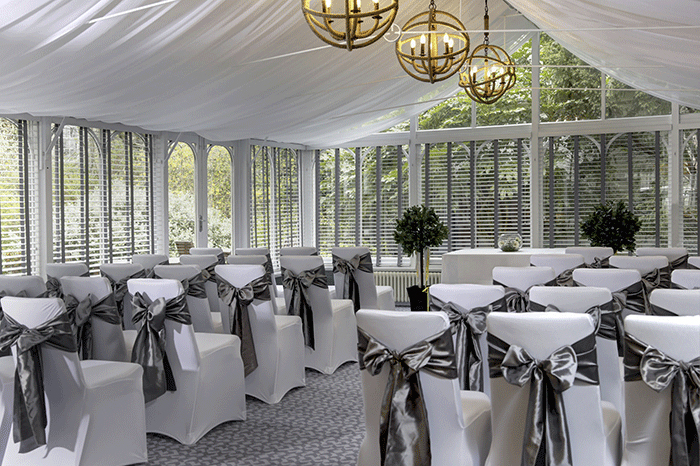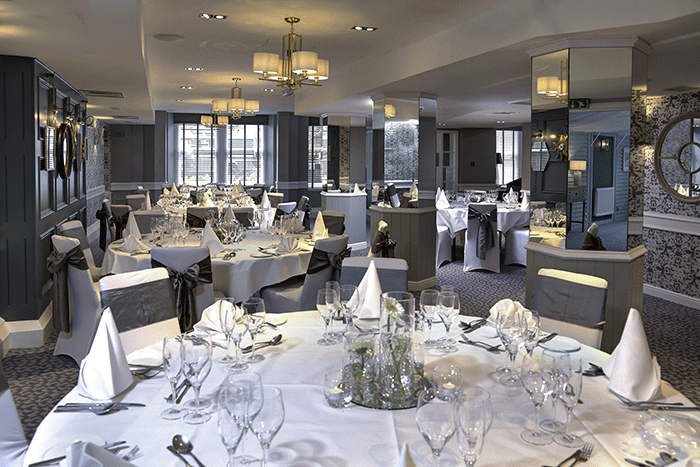 The Best Western Bruntsfield Hotel occupies a great spot in Edinburgh, just a few minutes from the city centre with views out over the iconic Meadows park.
The stylish 4-star townhouse hotel blends elegance with contemporary touches, providing a luxe and sophisticated backdrop for your wedding. You can exchange vows in the conservatory and then celebrate with up to 100 guests in the fully refurbished Cardoon Suite.
After you've said 'I do', you can take photos in the hotel's terrace garden or in the beautiful leafy Bruntsfield Links Park directly opposite.
Visit Bruntsfield Hotel's website | t. 0131 229  1392 | e. sales@thebruntsfield.co.uk
Read reviews for Bruntsfield Hotel
DYNAMIC EARTH
IMAGE | PSD Photography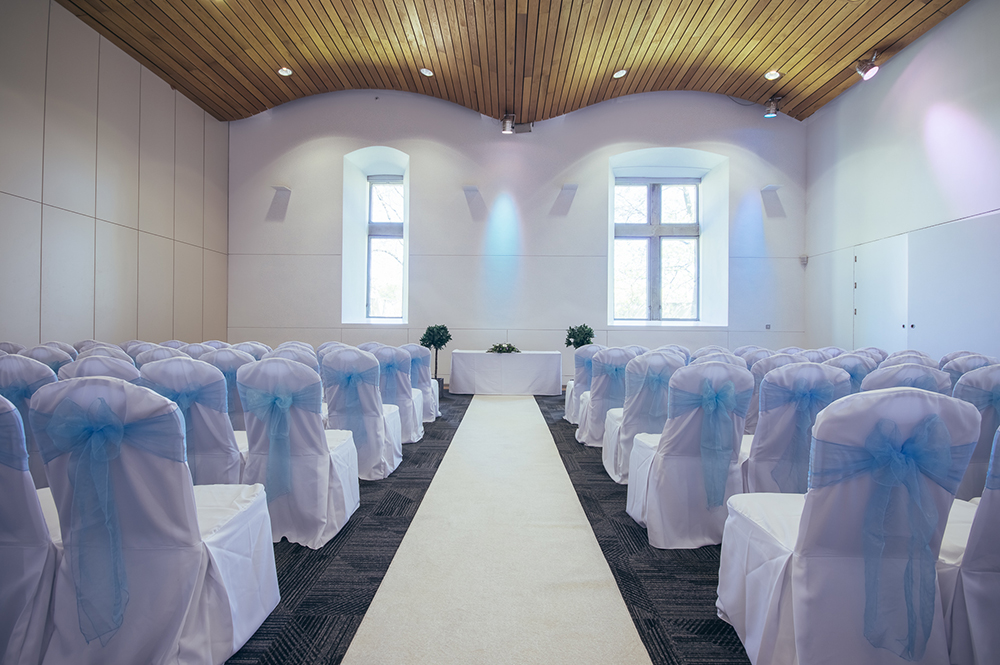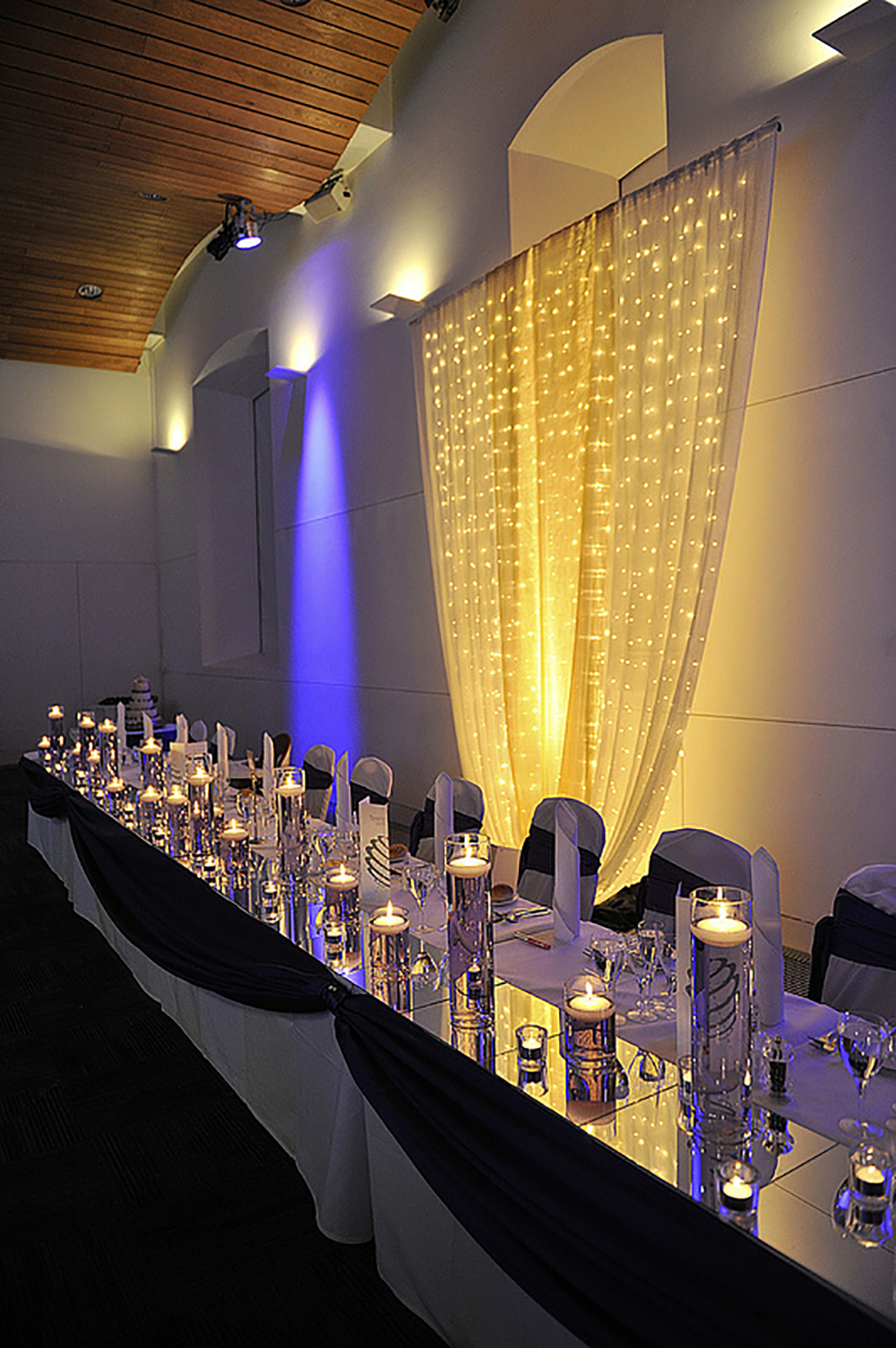 Wedding venues in Scotland don't come much more unique than this visitor attraction in the Holyrood area of Edinburgh.
The fun venue tells the story of planet earth, and what's a more important tale than a brilliant love story?
For a Scottish wedding party with a unique twist, The Biosphere features an original turret, arched ceilings and statement windows. For a contemporary celebration setting, The Ozone has stunning views from the floor to ceiling windows and is the ideal location for your wedding breakfast.
Your guests can even wander around the Earthscape Galleries; how many guests can say they've spotted an iceberg at a Scottish wedding?
Visit Dynamic Earth's website | t. 0131 523 1269 | e. events@dynamicearth.co.uk
Read reviews for Dynamic Earth
ONE DEVONSHIRE GARDENS BY HOTEL DU VIN
IMAGE | Andrew Rae Photographer
Heart set on an intimate city venue with an unparalleled touch of class? One Devonshire Gardens by Hotel du Vin might just be the perfect setting for you.
Set in a tree-lined Victorian terrace in the fashionable and vibrant West End, One Devonshire Gardens by Hotel du Vin is one of Glasgow's most luxurious boutique hotels. Comprising five connected townhouses which boast 12 bedrooms, one honeymoon suite, a private bar, and a secret garden, there's no shortage of choice for you on your big day. Exclusive use of Townhouse 5 with its own secret garden is available to make your wedding day truly memorable.
Visit One Devonshire Gardens by Hotel du Vin's website | t. 0141 576 2265
e. events.glasgow@hotelduvin.com 
Read reviews for One Devonshire Gardens by Hotel du Vin
THE HUB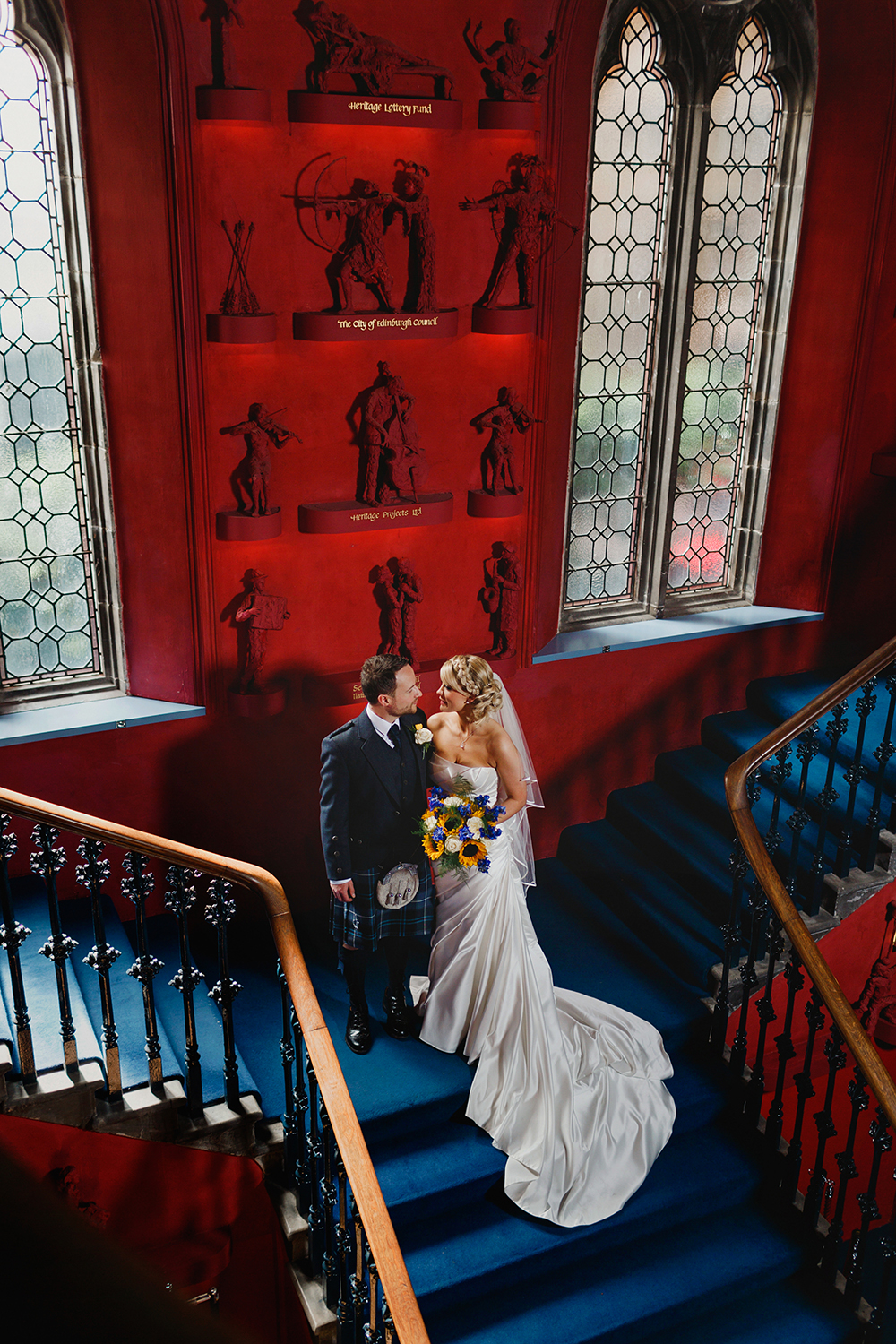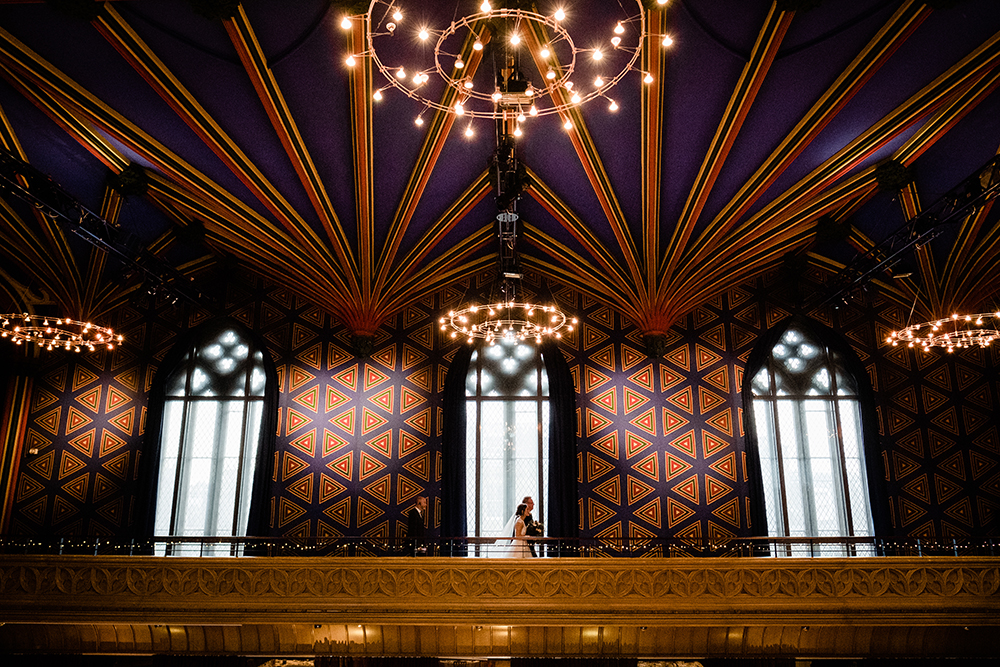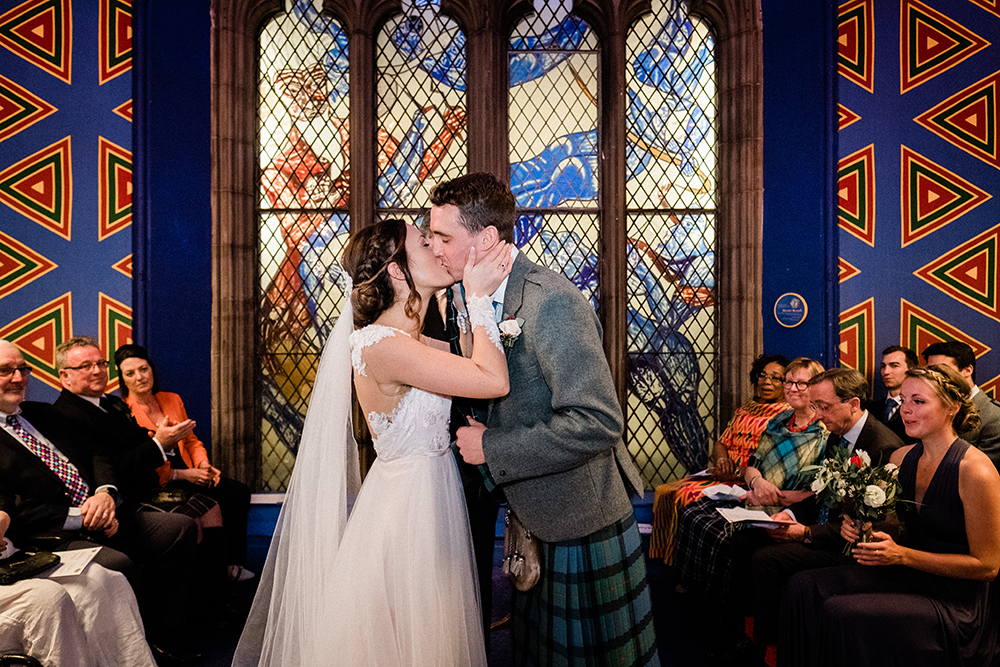 Couples looking for a city centre venue in Edinburgh can't get more central than The Hub. Sitting on the historic Royal Mile right next to the Castle and with superb views of the Old Town, it's one of the capital's most eye-catching and instantly-recognisable wedding venues.
Inside, the building makes just as much of an impression as out. From the vibrant colours of the Main Hall, to the superb staircase in the dramatic Sculpture Hall, The Hub is guaranteed to wow your guests with plenty of spectacular backdrops.
The in-house catering team will help you plan the perfect menu for your big day. You can choose from one of the carefully put-together wedding packages, or create something totally bespoke to deliver your dream wedding at The Hub.
Visit The Hub's website | t. 0131 473 2015 | e. thehub@eif.co.uk
VILLAGE HOTEL EDINBURGH

Tucked away in the historic and romantic city of Edinburgh is Village Hotel Club, with easy access from airport, rail and bus links.
You will receive a very warm welcome to this chic and vibrant hotel that offers everything under one roof. Enjoy a moment of pure escapism with a top-to-toe Wedding Spa treatment complete with relaxation by our heated pool. You could also host a wedding rehearsal dinner in the tasty grill restaurant followed by a relaxing night sleep in one of the 120 bedrooms.
Choose from a range of amazing packages to suit your needs and budget, then enjoy your ceremony and wedding breakfast in the exclusive Inspiration Suite where you can dance the night away until 1am.
A dedicated wedding planner will help talk you through everything from bespoke wedding decoration, delicious menu sections and those important finishing touches.
Visit Village Hotel Edinburgh's website | t. 0131 297 7185 | e. edinburghhub@village-hotels.com
Read reviews for Village Hotel Edinburgh
29 GLASGOW
Apex City Quay is a lovely venue in the heart of Scotland's current coolest city (thank you, V&A!)! With stunning views over the Tay and quay, the hotel has a variety of luxurious rooms and flexible packages for your dream day.
Read reviews for Apex City Quay Hotel and Spa
ABERDEEN ARDOE HOUSE HOTEL + SPA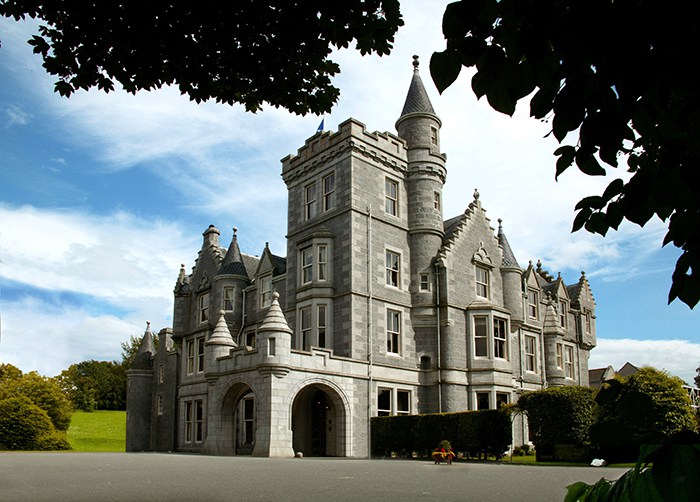 A 19th century baronial mansion set in 30 acres of spectacular grounds 5 miles from Aberdeen, Aberdeen Ardoe House Hotel and Spa offers traditional Scottish hospitality with a hint of 21st century attitude.
Read reviews for Aberdeen Ardoe House Hotel + Spa
CITATION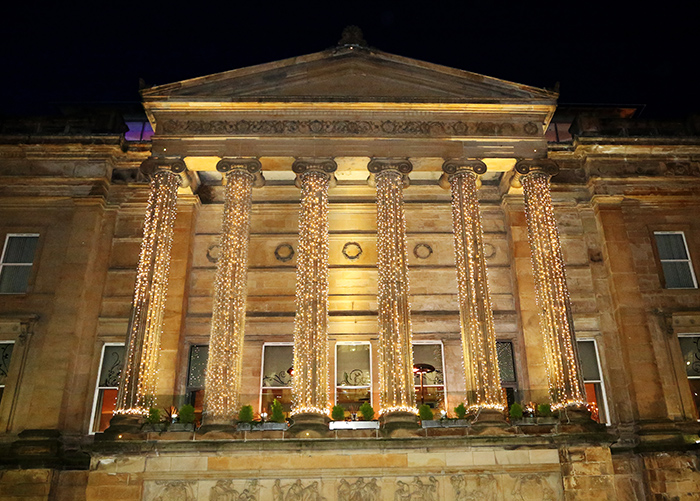 If you're looking for a venue right in the heart of Glasgow city that offers plenty of outside space, you'll love Citation.
The exterior of the building is ideal for romantic wedding photos, especially at night when fairylights illuminate its columns to stunning effect, while the external area of the Portico is perfect for your drinks reception, nestled amongst the striking columns.
Read reviews for Citation
HOTEL COLESSIO
You'll be hard pressed to find a more stunning venue than the newly transformed Hotel Colessio in Stirling city centre, just a few minutes walk from the iconic Stirling Castle. The hotel's stylish, contemporary interiors are the perfect backdrop for an elegant wedding.
INTERCONTINENTAL EDINBURGH – THE GEORGE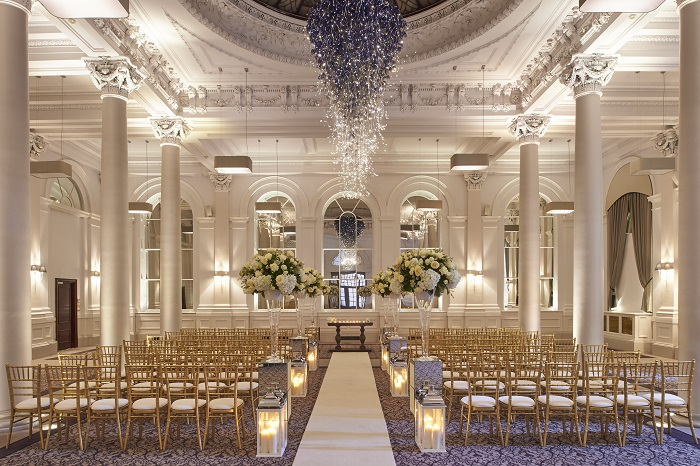 The George is one of Edinburgh's most loved heritage hotels. The spectacular 18th century architecture combined with the hotel's excellence of reputation and service combine to set the stage for the most beautiful wedding day to remember.
Read reviews for InterContinental Edinburgh – The George
KIMPTON BLYTHSWOOD SQUARE HOTEL
NORWOOD HALL HOTEL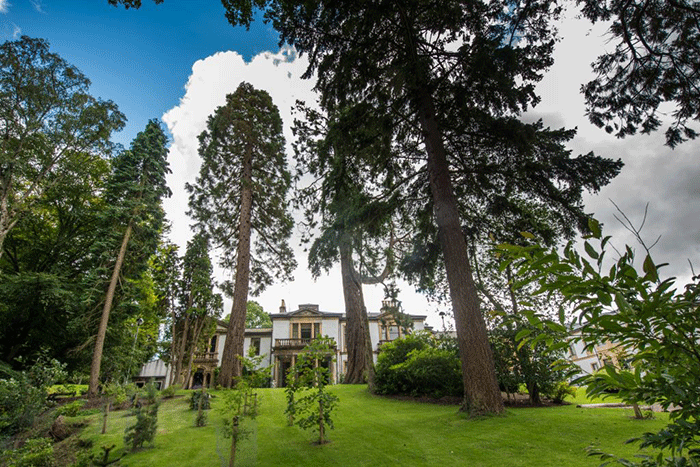 Conveniently located within easy reach of the historic city centre, Norwood Hall Hotel in Aberdeen offers guests the best in breathtaking Scottish scenery and fine wedding facilities.
Read reviews for Norwood Hall Hotel
THE ROYAL SCOTS CLUB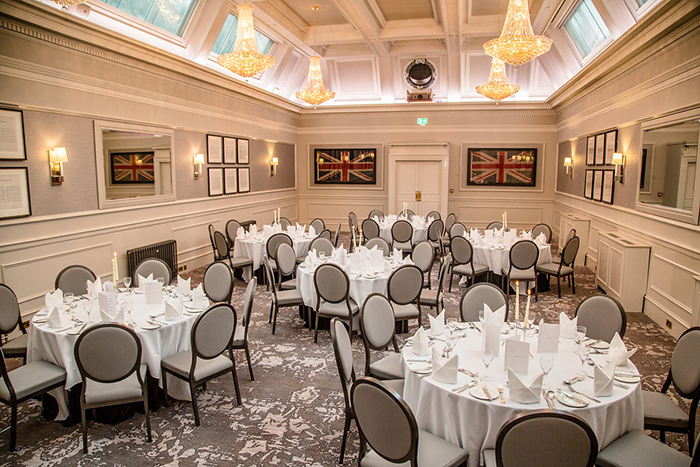 Time for gathering! With country-house charm in the heart of Edinburgh's Georgian New Town, The Royal Scots Club is a beautiful venue with elegant rooms. Ideal for small exclusive weddings and larger receptions for up to 200 guests.
Read reviews for The Royal Scots Club
THE WINE HOUSE 1821
A fabulous Georgian townhouse situated in Edinburgh's new St James Quarter, The Wine House is the perfect small, city centre wedding venue!
Contemporary Italian design blends effortlessly with beautiful, Georgian period features in the elegant wedding suite, flooded with natural light from huge picture windows offering wonderful views over Calton Hill and the Firth of Forth.
Read reviews for The Wine House 1821
UNIVERSITY OF ST ANDREWS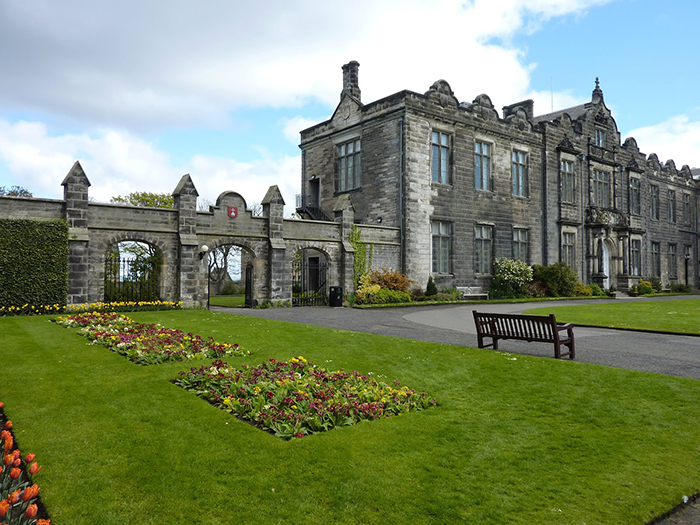 Enjoy a romantic wedding day in the heart of St Andrews, at the university where Prince William and Kate first fell in love.There's a choice of venues in picture-perfect locations for receptions up to 152 guests.
Read reviews for University of St Andrews
HM FRIGATE UNICORN, DUNDEE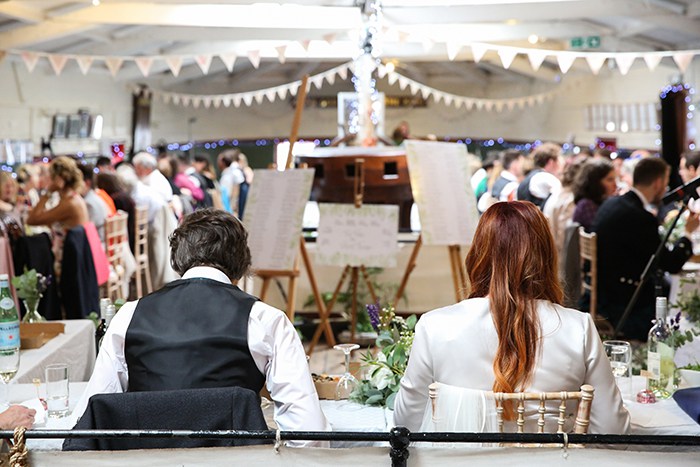 A fantastically unique location in the heart of Dundee, this venue is a great options for couples who want some a little different while still keeping the location in a city centre. Very close to Dundee's redeveloped riverside, your wedding will be in one Dundee's trendiest locations surrounding by fantastic hotels, restaurants and nightlife.
Visit HMS Frigate's website
MACDONALD DRUMOSSIE HOTEL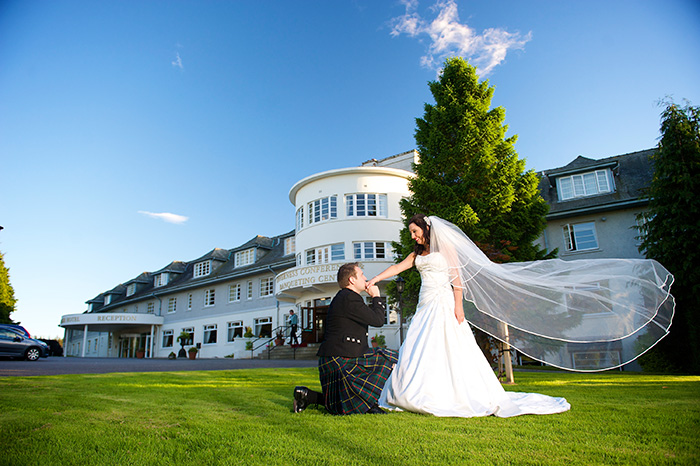 Set amongst nine acres of beautiful landscaped parkland, Macdonald Drumossie Hotel provides the feeling of relaxation in the heart of the Highlands, yet is only minutes from the capital Inverness.
Visit Macdonald Drumossie Hotel's website
ROYAL COLLEGE OF SURGEONS OF EDINBURGH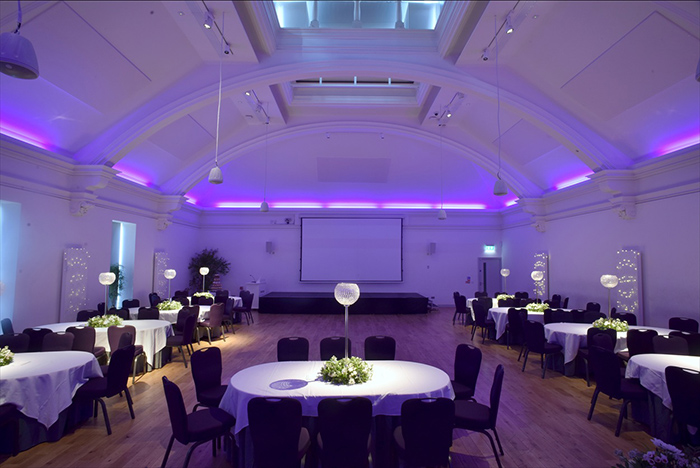 Venture just off the Royal Mile and you'll find this gem of a venue. As you'd expect from this historic part of Edinburgh, there's elegant historic rooms and beautiful manicured private gardens. The college's Prince Philip Building boasts tasteful decor, a domed glass ceiling, a large dark wood dance floor, customised lighting and excellent acoustics, making it the perfect place for a good party!
Visit Royal College of Surgeons of Edinburgh's website
RSS DISCOVERY, DUNDEE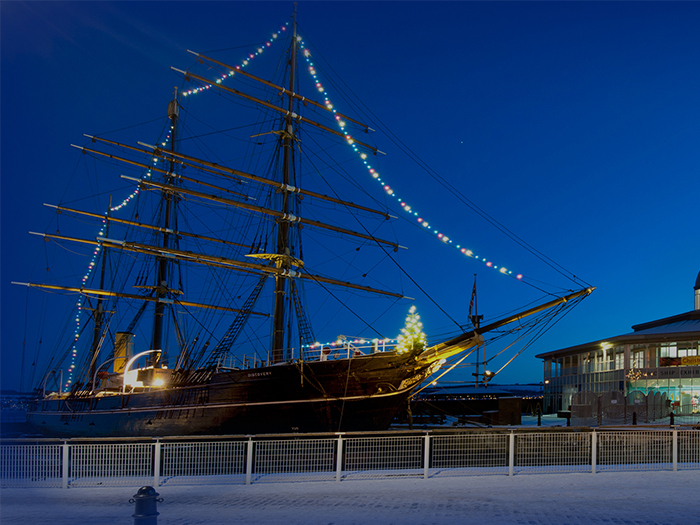 One of the most historically important ships in the world, tying the knot on the RSS Discovery on the River Tay would be a fantastic coup for any Scottish history buff!
Visit RSS Discovery's website
THE GRAND CENTRAL HOTEL
Fancy getting married in a hotel that's welcomed the likes of Frank Sinatra, JFK, Fred Astaire, Gene Kelly and Cary Grant among others? You'll love The Grand Central Hotel with its grandiose Victorian vibes.
The suitably-named Grand Room can host up to 400 guests, making it one of the grandest weddings spaces in Glasgow city centre.
Visit The Grand Central Hotel's website