Beachy wedding photos are possible in Scotland at The Carlton Hotel, Prestwick
You don't need to have a destination wedding to have your photos taken on golden sands – in fact, you could stay as close to home as The Carlton Hotel, Prestwick.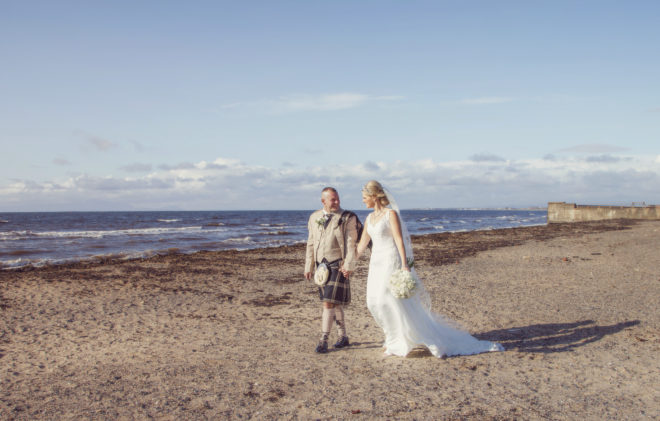 Capturing the memories from your wedding day is a must. They are something to look back on and remember the day you looked forward to for so long. Candid photos of your guests, group pics of your family and of course, those couple shots that will be blown up and framed in your home for the rest of your lives.
When we ask couples what one of the most important considerations are when looking for their perfect wedding venue, they'll tell you that it's all about location. And a wedding venue location in Scotland doesn't come much better placed than The Carlton Hotel in Prestwick, a wedding venue that's so close to the coast that it allows you to mix its relaxed and comfortable interiors with easy access to nearby beaches.
"The good news is, it doesn't even have to be Summertime to make use of the beach setting," says photographer Carrie Roy.
"I've taken a couple down to the beach in January and the photos were just as beautiful. The sun set earlier, and although it was cold, the photos had that lovely sunset glow – remember, you can't tell what the temperature was when you look back at your album!"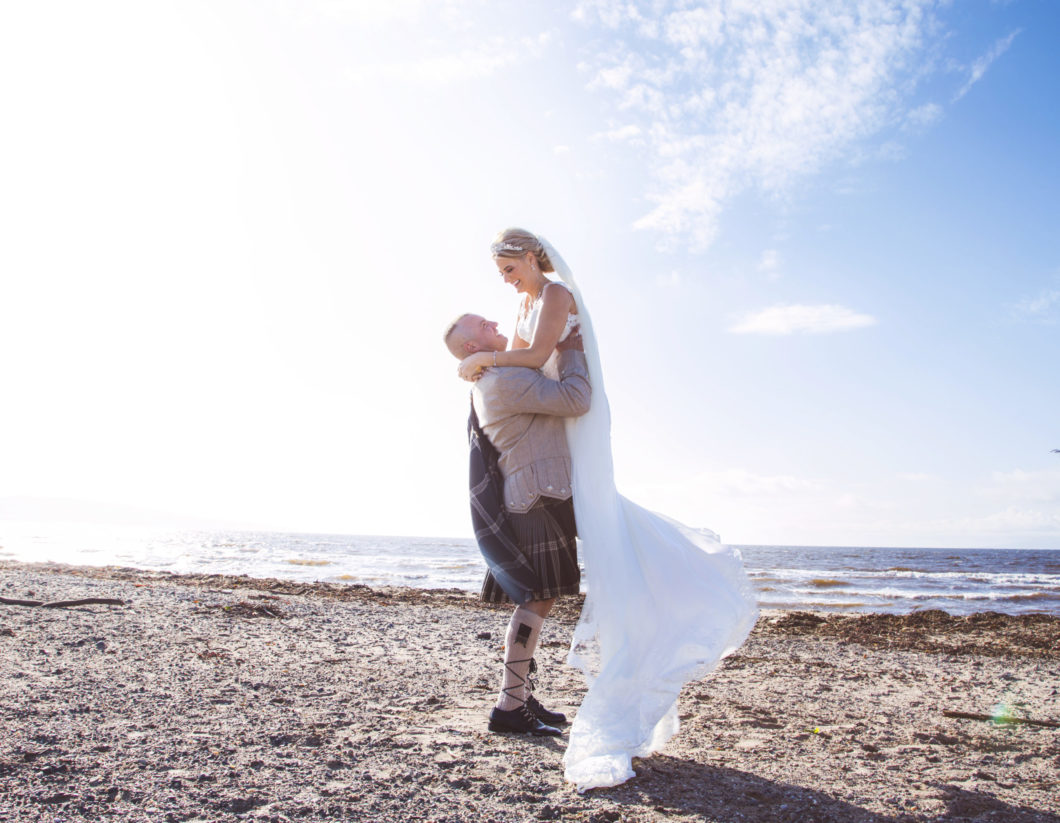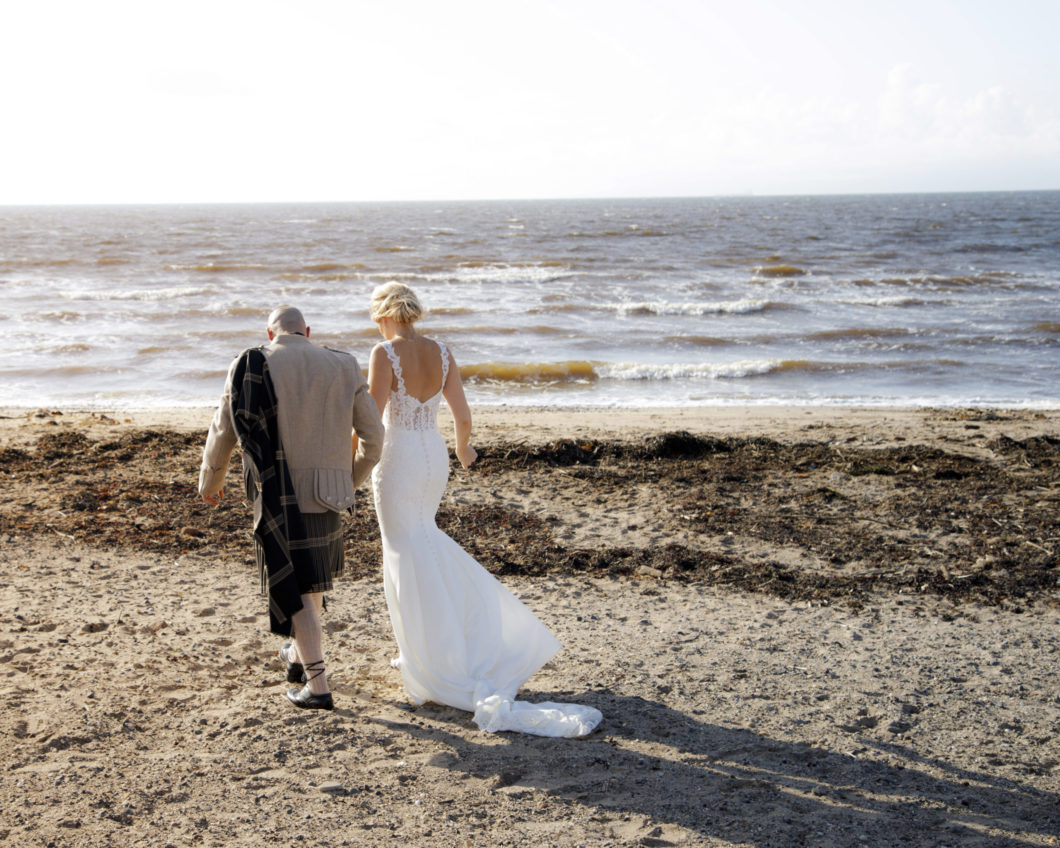 ALL BEACH IMAGES | Carrie Roy Photography
The hotel itself is designed in a contemporary and modern style, with elegant function spaces and beautifully landscaped gardens.
There's so much flexibility within the hotel and the grounds; have your ceremony in the garden on a sunny day, or choose one of the beautiful indoor spaces. Your wedding breakfast and dancing will take place in the Barony Suite, which can seat up to 200 guests.
Spend the night in the hotel's beautiful honeymoon suite, and wake up together near the beach as a married couple!
"We're in a lucky position here to have not only our lush garden, but to be so close to the rocky Newton Shore, or stretches of sand at Ayr Beach," says wedding co-ordinator at The Carlton Hotel, Kirsty Young.
"We've had so many couples who have been able to get their dream wedding photographs at the beach while their guests enjoy a glass of fizz and first class catering at the hotel."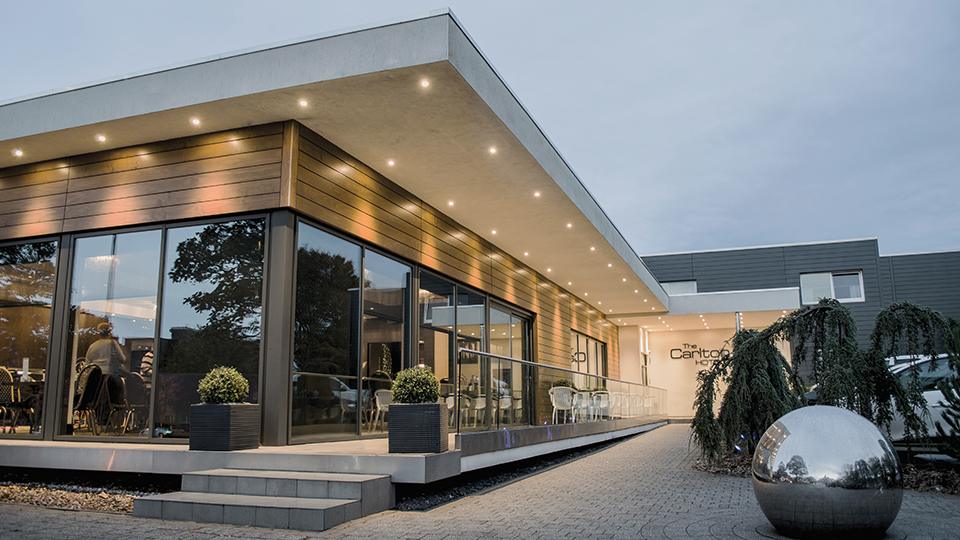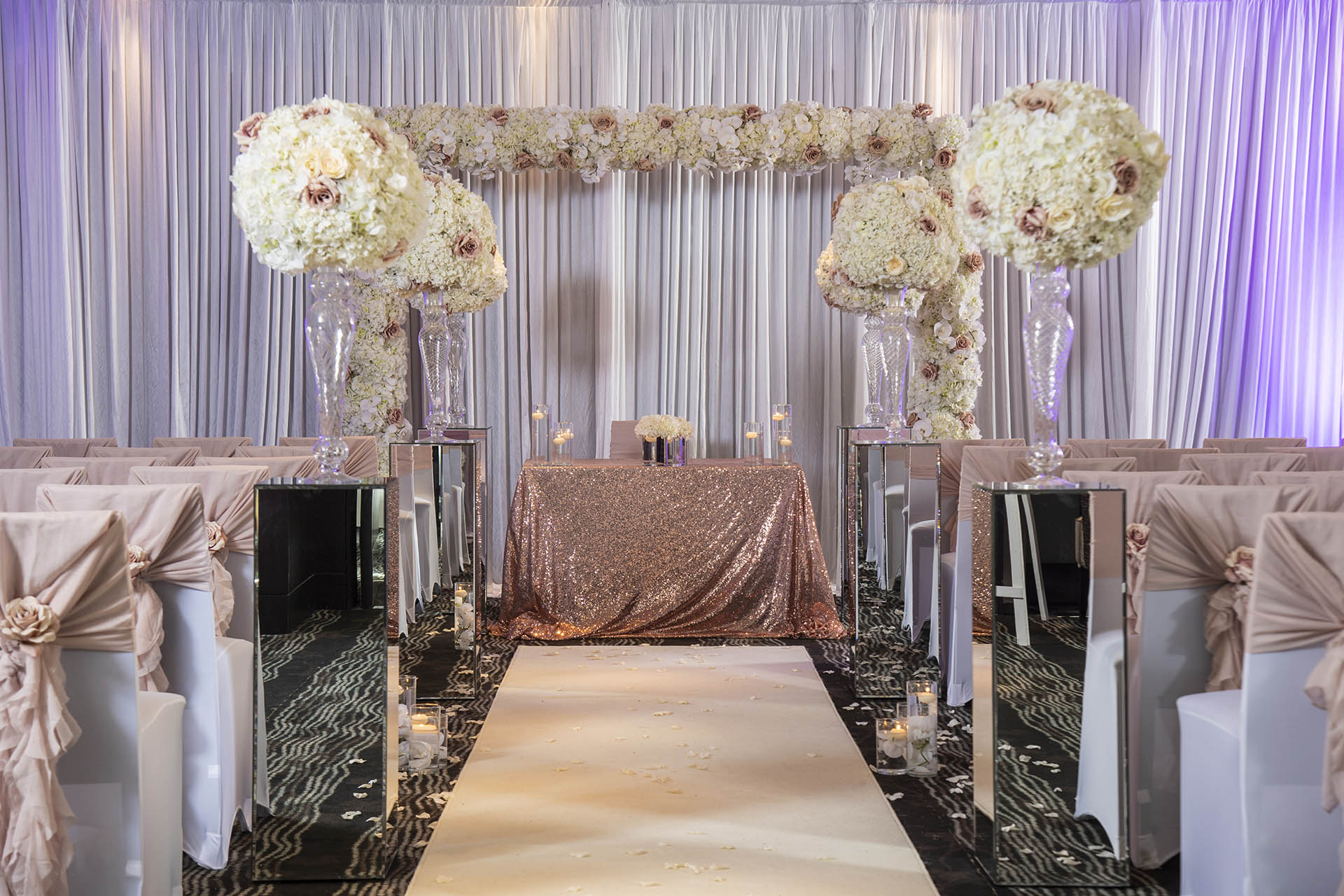 Why not visit The Carlton Hotel in Prestwick and see the venue for yourself?
Download the wedding brochure to find out more and book a viewing with the wedding team.
Visit The Carlton Hotel Prestwick's website | t. 01292 476811 | e. reception@carlton-prestwick.com