Achnagairn Castle is turning 10, and they're giving *you* gifts to celebrate!
We've teamed up with this stunning Highland venue to celebrate its anniversary. Prepare for a new surprise every month!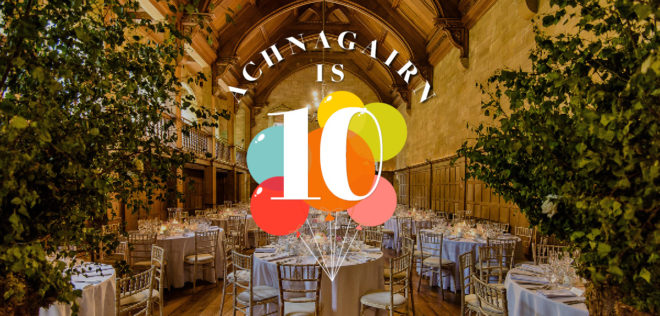 One of Scotland's most stunning Highland wedding venues, Achnagairn Castle, turns 10 this year. To celebrate, we've teamed up with the venue to offer SWD readers a host of special offers and surprises!
Situated seven miles from Inverness within picturesque woodland, Achnagairn Castle makes the perfect location for an exclusive-use wedding.
The venue, which won a VOWS Award last year and was named one of the best wedding venues in the UK by Harper's Bazaar, is perfect for couples who want to throw an incredible party that guests will be talking about for years to come.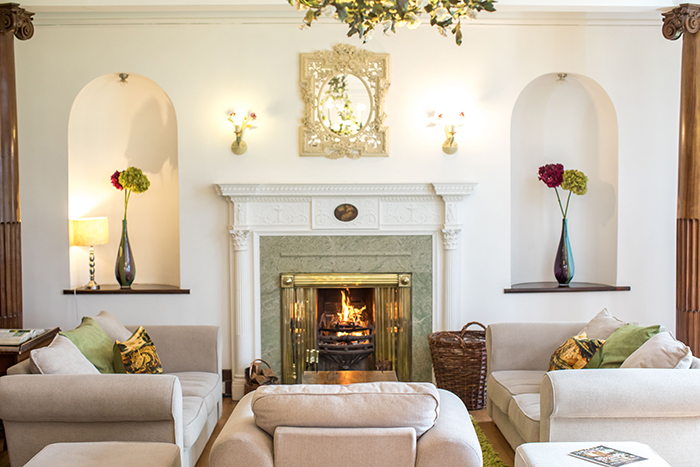 "We were looking for somewhere special to give our guests a magical Scottish experience and Achnagairn was perfect," says Kirsty Lynagh, who became Achnagairn's very first bride when she married partner Craig 10 years ago. "The ballroom was a spectacular place to host our ceremony by candlelight and also a special place to host a ceilidh."
The magnificent vaulted ballroom (pictured below) is a creative couple's dream, providing the perfect blank canvas for any style of wedding.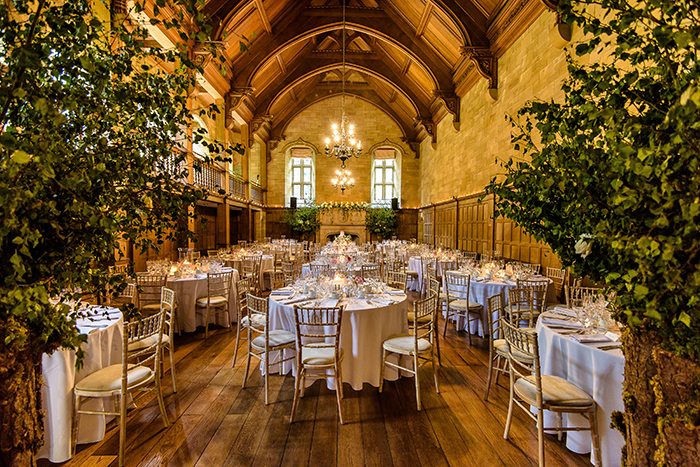 Kirsty and Craig decided to hold their wedding in winter " the groom is Australian, so the couple wanted to give their Aussie guests the full Scottish winter wonderland experience.
The castle looked magical beneath a dusting of snow, and the couple created a cosy ambience inside.
"Our guests arrived to mulled wine and canapés before a mid-afternoon ceremony in the grand hall. We were married by candlelight next to the fireplace," remembers Kirsty. "Once the official part of the service was over we concluded with some sand pouring where we blended sand from both Australia and Scotland to signify our union."
A sit-down dinner and a ceilidh followed, with younger guests going on to party into the small hours.
Best of all, there was plenty of room for everyone to stay over afterwards. In addition to 24 individually designed bedrooms within the castle itself, there are seven lodges in the venue grounds, which means up to 130 people can stay over and enjoy a full weekend of wedding festivities.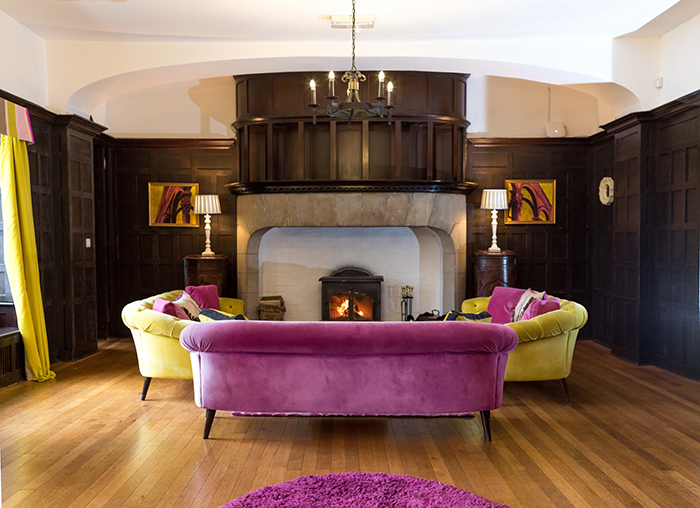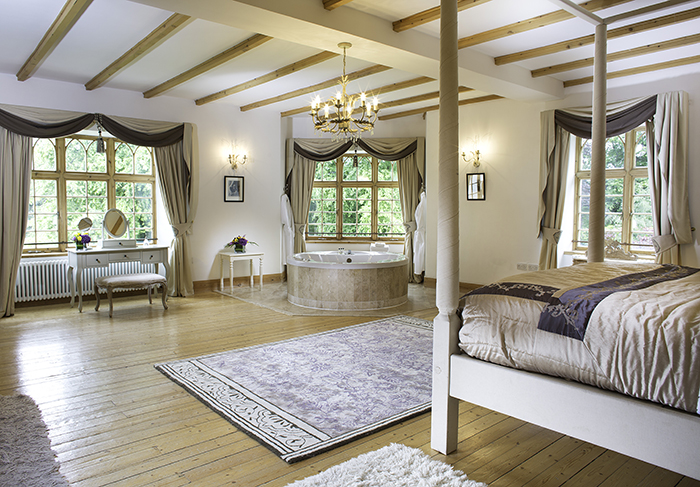 "Having a place where our guests could stay on-site and continue our celebrations over two days was very memorable," adds Kirsty. "All of our guests still talk about what a wonderful experience they had at our wedding. I really thought we showed Scotland at its best."
ACHNAGAIRN CASTLE SURPRISE #1: AN AFFORDABLE WINTER WEDDING!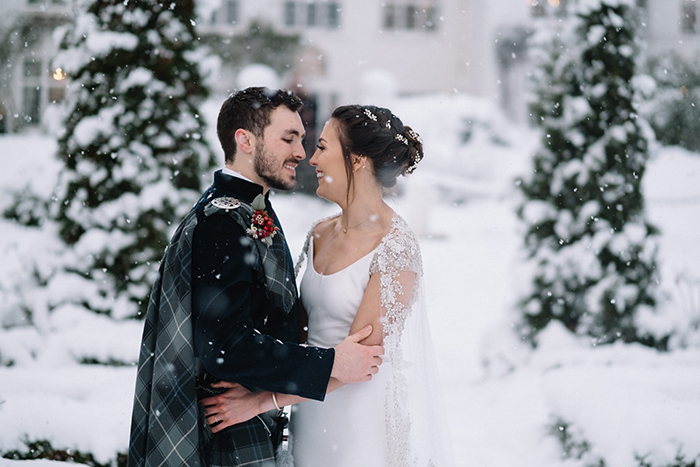 How would you like the chance to hire Achnagairn Castle for £1,000 less than it would normally cost?
The venue is offering five lucky SWD readers the chance to do just that. You can find out all about it here.
The next surprise will be announced on this blog next month.