24 gorgeous venues for your spring wedding in Scotland
Spring has sprung and Scotland is full of amazing wedding venues just perfect for this time of year. If you fancy tying the knot outdoors amid the daffodils, or in a venue with a fresh seasonal look we've rounded up some of our faves from around the country. 1. WINDMILL BARN Choose if you love¦ a […]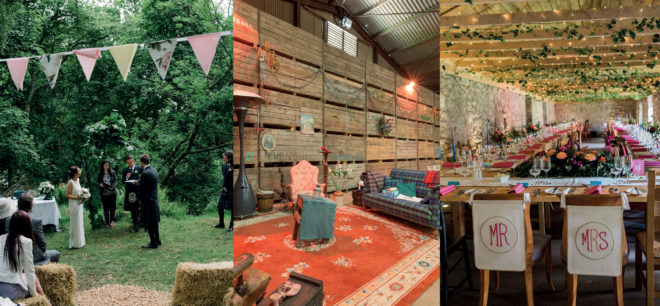 Spring has sprung and Scotland is full of amazing wedding venues just perfect for this time of year.
If you fancy tying the knot outdoors amid the daffodils, or in a venue with a fresh seasonal look we've rounded up some of our faves from around the country.
1. WINDMILL BARN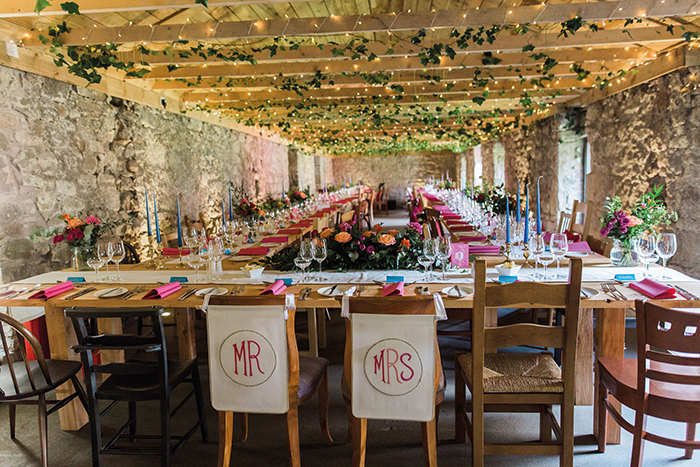 Choose if you love¦ a venue you can make you own!
There's a whole host of pretty spots for an outdoor ceremony while the wee barn offers a Plan B if the weather turns nasty.
Make the most of the longer nights with natural light streaming in through the windows.
windmillbarn.co.uk | t. 01383 882458
2. THE COW SHED CRAIL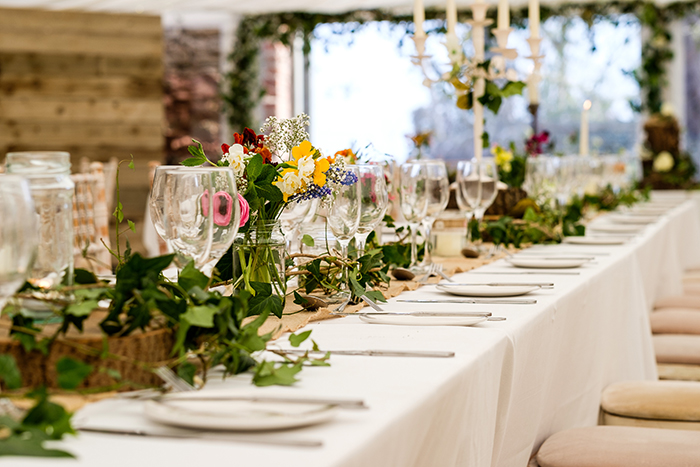 Choose if you love¦ plenty of character
This venue's Steading Marquee, Cow Shed Barn, The Workshop and Courtyard gives you flexibility to host your wedding your way.
Set in Fife's picturesque East Neuk there's scope for beautiful shots down at the nearby harbour. Check out more pics from this gorgeous whimsical styled shoot shot by Suzanne Black.
thecowshedcrail.co.uk | t. 07989 420706
3. COMRIE CROFT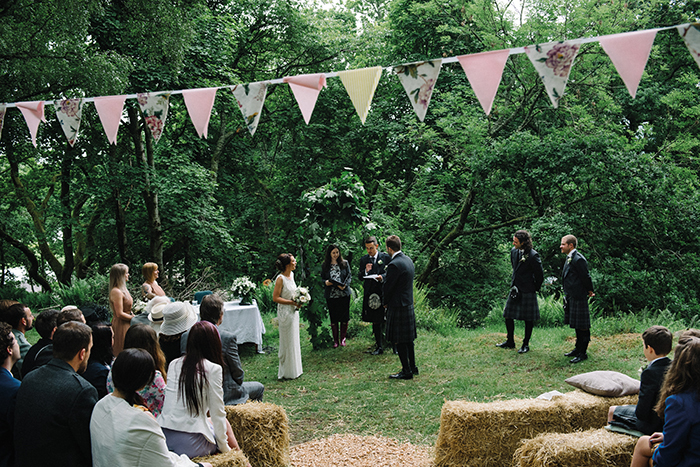 Choose if you love¦ the great outdoors
Couples with a sense of adventure and, er, spring in their step will love this old farmstead, set in 231 acres of fields and woods. The farm courtyard is perfect for an al fresco ceremony while your guests can even camp on site. Take a look at Eilidh and Robert's cool springtime wedding at Comrie Croft on our blog.
comriecroft.com | t. 01764 670140
4. THE BYRE AT INCHYRA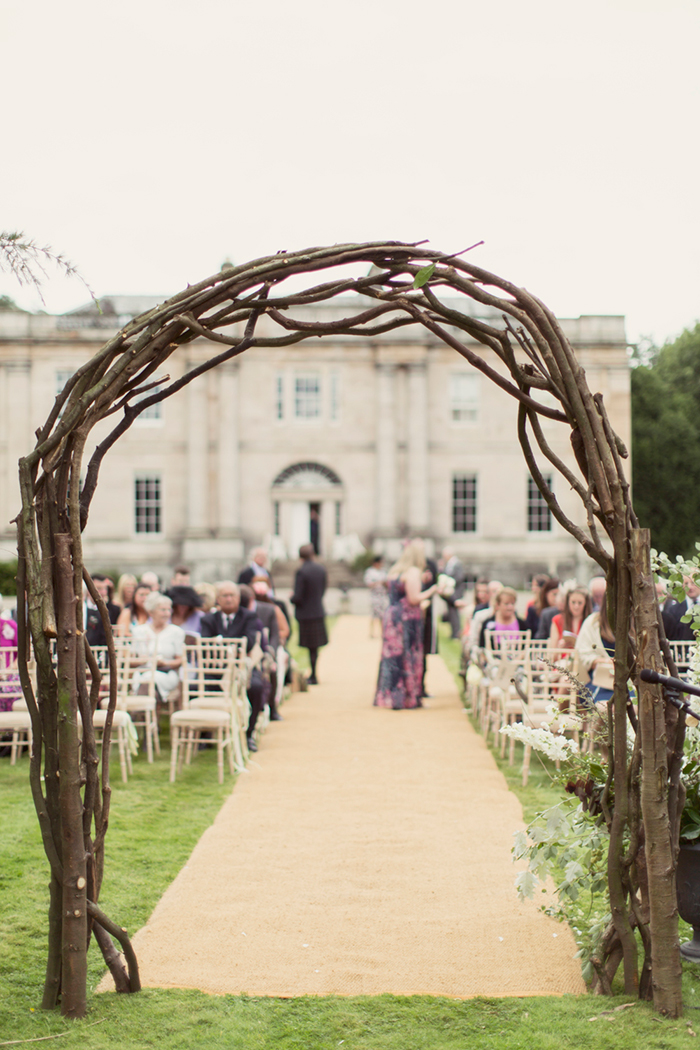 Choose if you love¦ options
If you've got your heart set on a spring wedding outdoors then let your imagination run riot here. There are countless charming locations across the parkland so whether you choose to light it up as an enchanted forest or get hitched in the Walled Garden, romance is guaranteed.
thebyreatinchyra.co.uk | t. 01738 860066
Read reviews for The Byre at Inchyra
5. HOUSE OF TURIN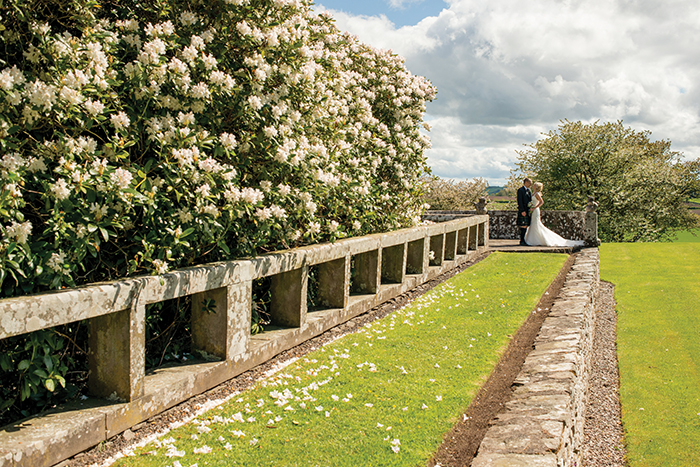 Choose if you love¦ wide open spaces
Set in 20 acres of sweeping lawns with views of the Scottish countryside you can say "I do" at the beautiful stone circle in front of the house or pitch a marquee in the grounds.
houseofturin.com | t. 01307 830 463
6. CAMBO COUNTRY HOUSE & ESTATE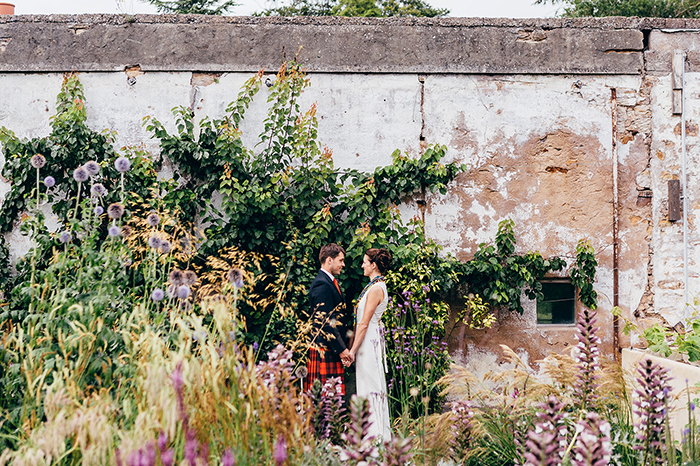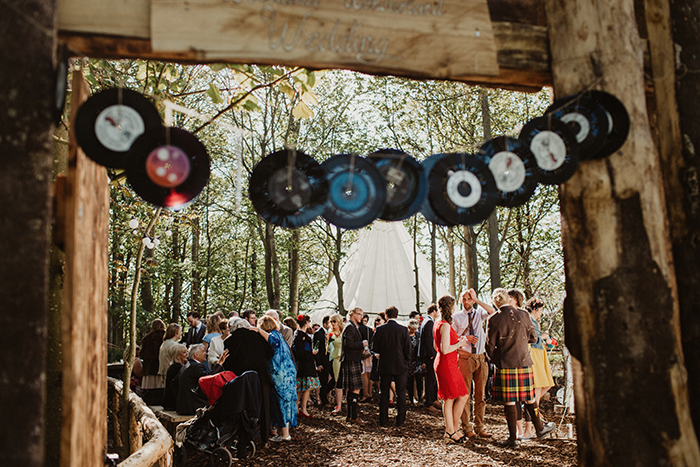 Choose if you love… a proper festival vibe
The inside of Cambo House is everything you could wish of a stately home but come the warmer weather we're itching to get outside and Cambo knows how to host an outdoor do, with its very own party woodland. Follow the fairylight trail to the clearing in the willows for a laid-back wedding. There's also a courtyard and tattie barn and lots of other gorgeous outdoor locations.
camboestate.com | t. 01333 450054
Read reviews for Cambo Country House & Estate
7. TAYPARK HOUSE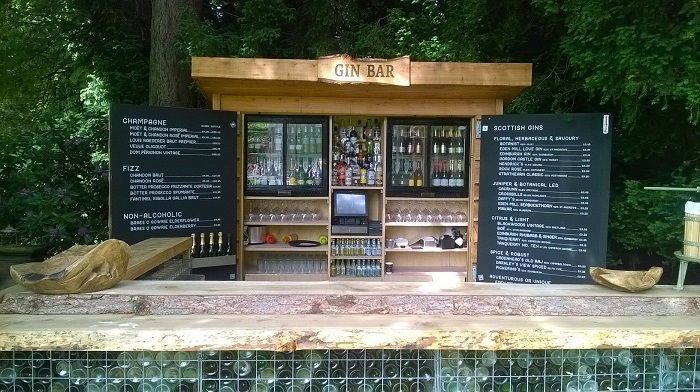 Choose if you love¦ an al fresco G&T
With beautiful gardens and breathtaking views across the River Tay to Fife this Dundee venue's already pretty special. Add to that the Gin & Fizz Garden Bar and we're sold!
tayparkhouse.co.uk | t. 01382 643777
Read reviews for Taypark House
8. BALMULE HOUSE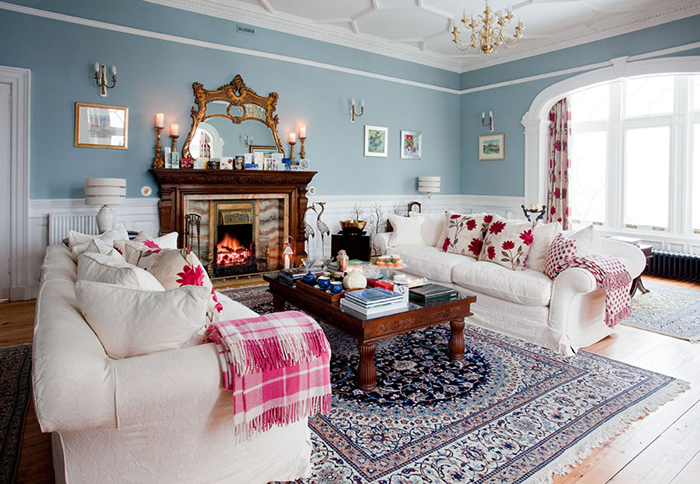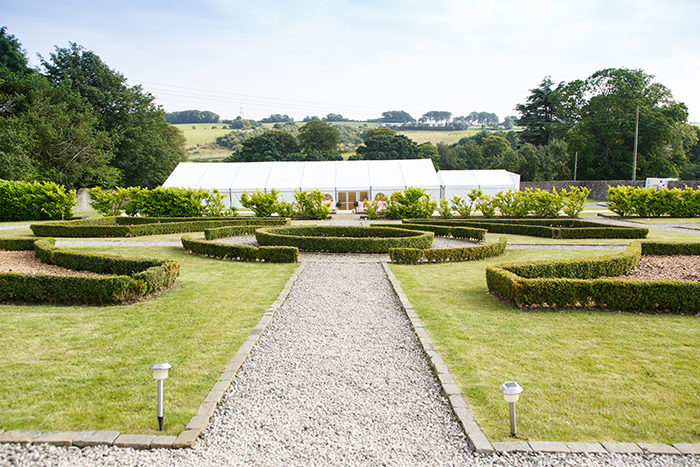 Choose if you love¦ bright and breezy interiors
Its history may stretch back over 500 years but this is no museum. Bright interiors are just the ticket for a springtime wedding. There's also a romantic marquee within the landscaped walled gardens and a garden terrace perfect for a drinks reception.
balmule.co.uk | t. 01383 432999
Read reviews for Balmule House
9. KINBLETHMONT HOUSE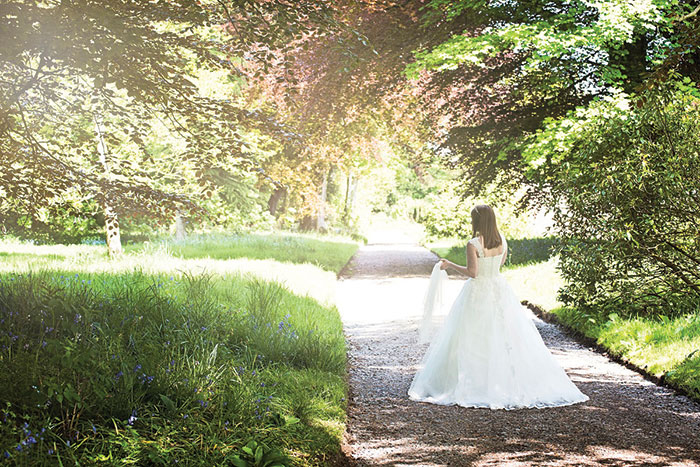 Choose if you love¦ a country house weekend wedding
A walled garden is the perfect setting for spring nuptials and Kinblethmont hosts its larger weddings in a marquee in the garden. There's also accommodation for over 50 on the estate, making for a full blown weekend wedding shebang.
kinblethmont.com | t. 01241 890204
10. KINNETTLES CASTLE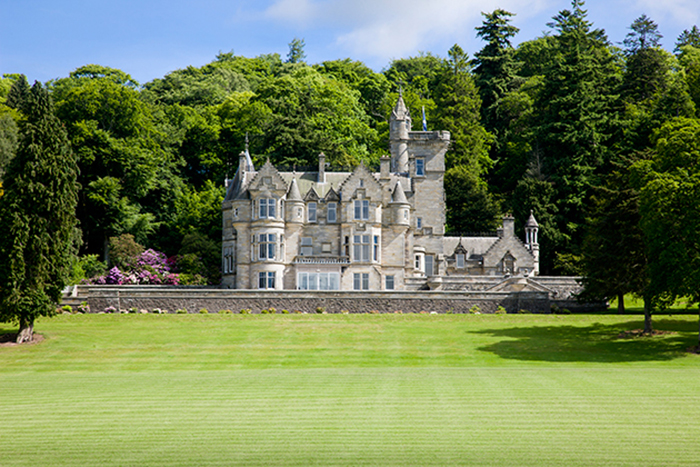 Choose if you love¦ a touch of class
From its stunning outdoor terrace you and your wedding party will enjoy breathtaking views over the Scottish countryside before heading into the marquee with its soft white interior and opulent chandeliers. Who said spring had to be simple.
kinnettlescastle.com | t. 01307 820354
11. GEAN HOUSE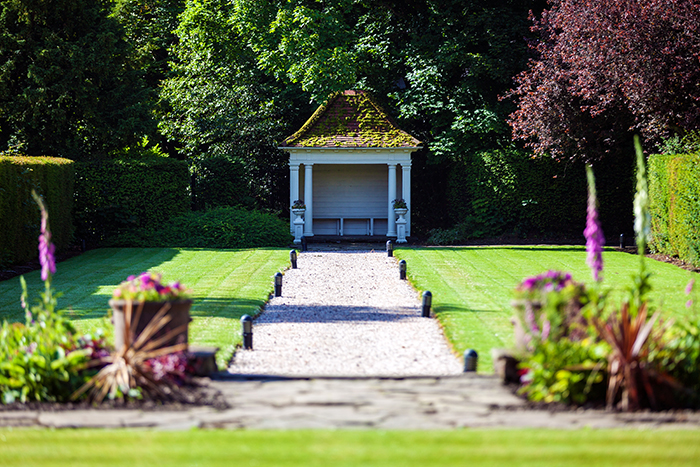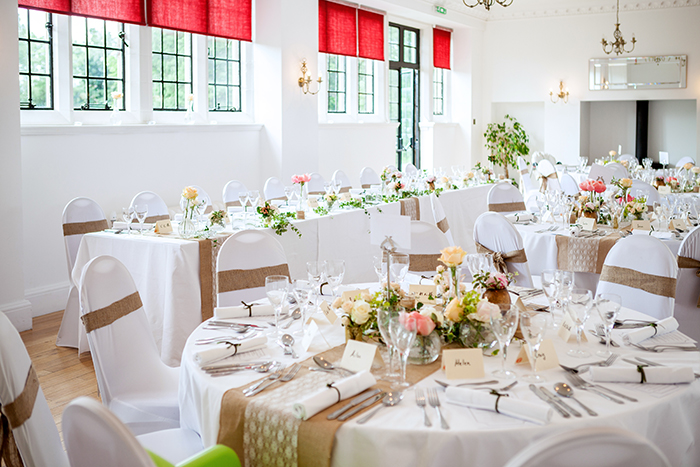 Choose if you love¦ light and airy
The bright interiors of Gean House's Garden Room make it a real find for a springtime wedding. Picturesque grounds and a fab patio for your drinks reception add to its charm.
geanhouse.co.uk | t. 01259 226 400
12. GLENBERVIE HOUSE HOTEL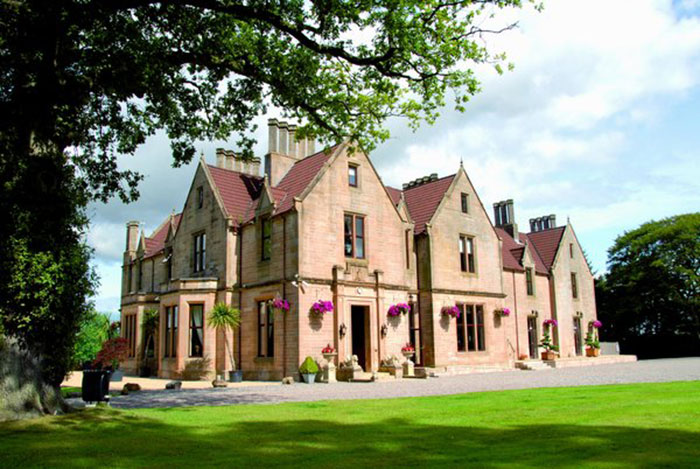 Choose if you love¦ chic interiors and picture perfect gardens
Manicured lawns, a sweeping drive and a lochside location will have you hoping the weather holds for you to tie the knot outside here. Then you'll just need to decide on the perfect spot.
glenberviehousehotel.com | t. 01324 556280
13. LOCH LOMOND ARMS HOTEL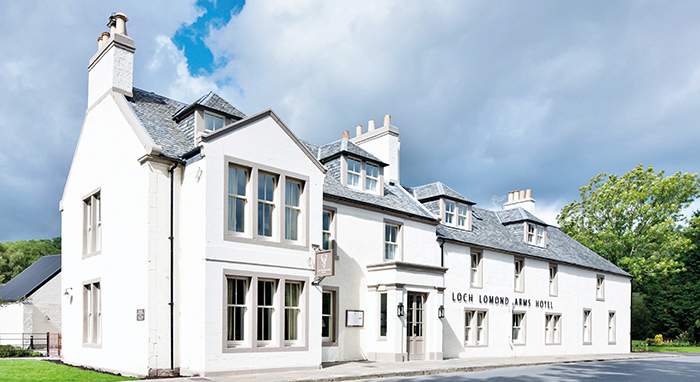 Choose if you love¦ the bonnie, bonnie banks
With spring sunlight dancing off the loch, the picturesque village of Luss has to be one of the most romantic locations going and the Loch Lomond Arms Hotel has everything you need for a very special w-day. The Inchonnachan Suite and Sutherland Room are set within landscaped gardens or you could even get wed on a private boat on the waters.
Read what SWD editor Natasha thought when she visited here.
lochlomondarmshotel.com | t. 01436 860420
14. INGLEWOOD HOUSE AND SPA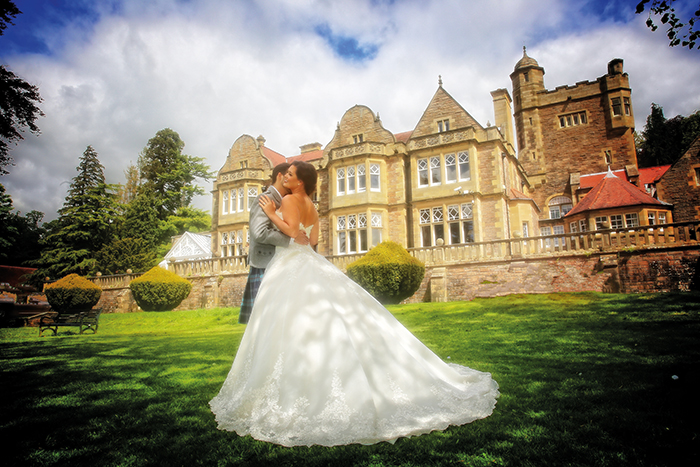 Choose if you love¦ landscaped gardens
This venue's beautifully restored conservatory is a pretty location for your springtime drinks reception while the picturesque gardens provide the backdrop to your vows. There's even a duck pond!
inglewoodhouseandspa.co.uk | t. 01259 216156/07721 049551
15. ASWANLEY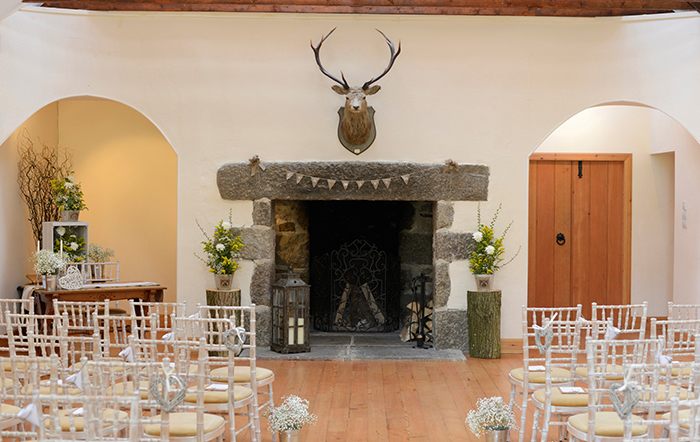 Choose if you love¦ simple charm
Set in the River Deveron valley, the 16th century fortified house and gardens at Aswanley offer a magical backdrop for a springtime celebration. The Victorian barn is brimming with character while its simple whitewashed walls keep it fresh and airy.
aswanley.com | t. 01466 700 340
16. HADDO HOUSE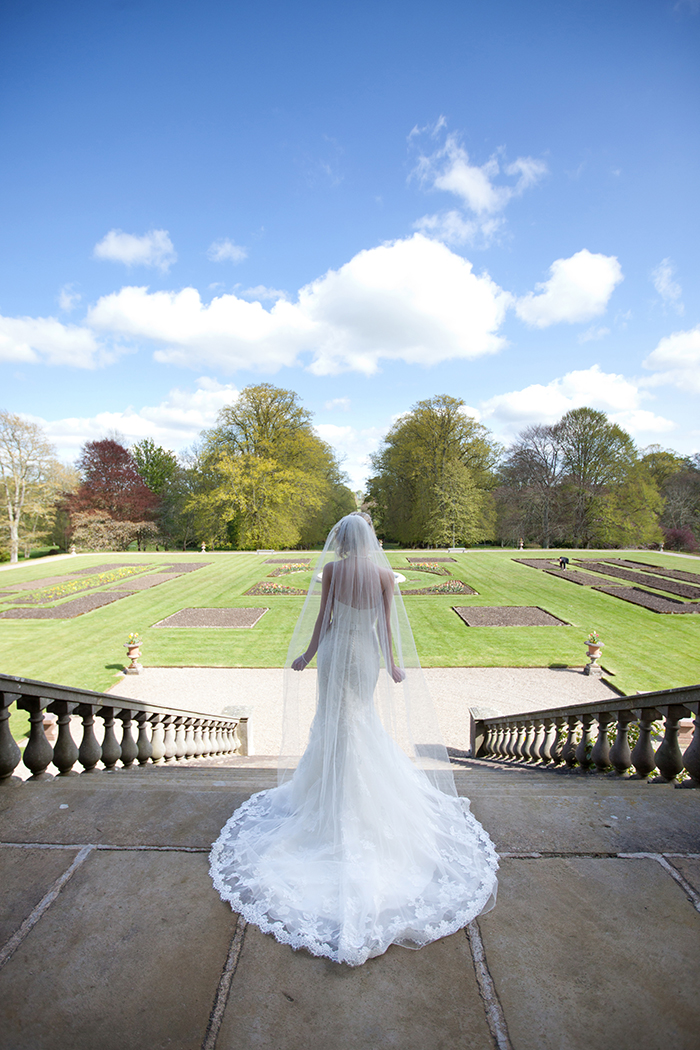 Choose if you love… daffodils!
Set amidst 200 acres of Aberdeenshire countryside, this grand Palladian-style home combines sophisticated interiors with  glorious terraced gardens and parkland. Plus we love the Canadian Hall in the grounds " an ideal space for ceilidhs and larger receptions and more laid-back than the big house.
nts.org.uk | t. 01651 851440
17. LOGIE COUNTRY HOUSE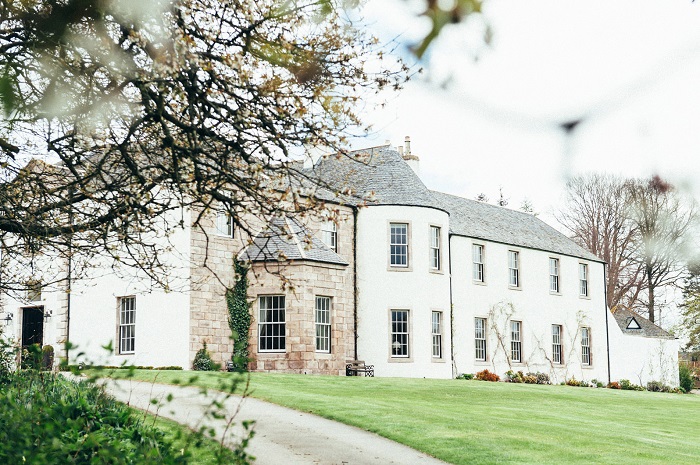 Choose if you love¦ being in the heart of the countryside
Set in 130 acres of beautiful countryside, Logie Country House boasts enviable views and a tastefully renovated stable block which now houses the ballroom and comfortably seats 150 wedding guests. What's more, there are two outside hot tubs – just the ticket to take in the springtime sunset.
logiecountryhouse.co.uk | t. 01224 589282
18. ARCHERFIELD WALLED GARDEN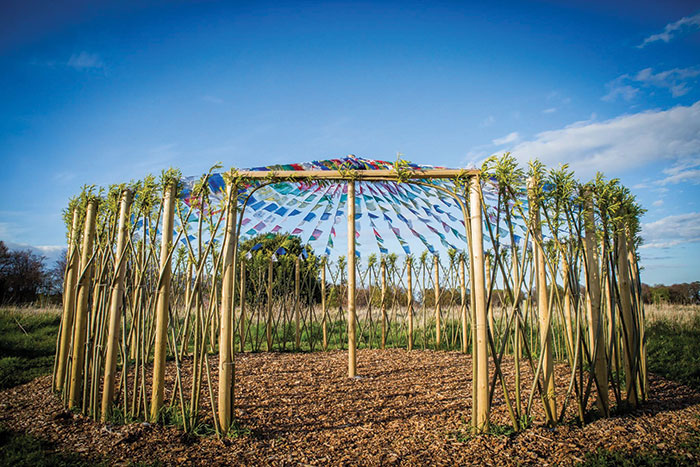 Choose if you love¦ springtime flowers and plenty of fresh produce
This fab indoor/outdoor space in the grounds of Archerfield House is steeped in natural light and oozes modern rustic charm. The venue offer the very best of local produce in a relaxed setting and there's even a microbrewery if you fancy serving up craft ales at your reception.
archerfieldwalledgarden.com | t. 01620 388 588
19. RUNNINGBURN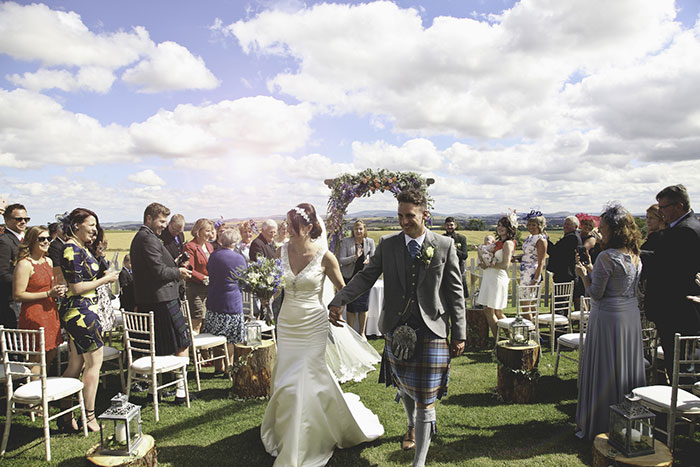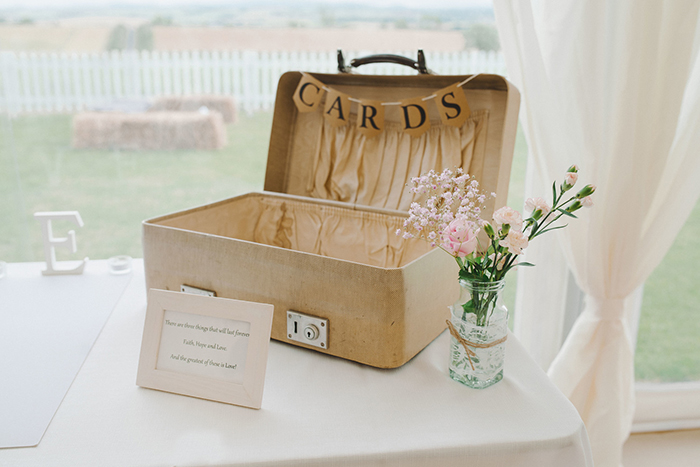 Choose if you love¦ being under canvas
This marquee venue in the midst of farmland near Kelso has guaranteed gorgeous country views " just what you want for a springtime wedding. Tie the knot indoors or take full advantage of the stunning Cheviot Hills backdrop and take your ceremony outdoors.
runningburn.co.uk | t. 01573 470392
20. MACDONALD FOREST HILL HOTEL AND SPA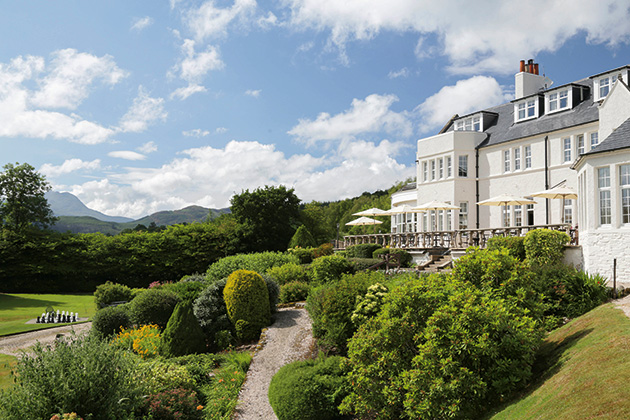 Choose if you love¦ loch views
Nestled within the beautiful Trossachs, there's no guessing why Forest Hills makes it onto our pick of springtime venues. The views of the loch are stunning and nearby Aberfoyle is renowned for its bluebells in the spring. Imagine posing for your photos amidst a carpet of blue.
macdonaldhotels.co.uk | t. 0344 879 9057
21. THE ROYAL BOTANIC GARDEN – EDINBURGH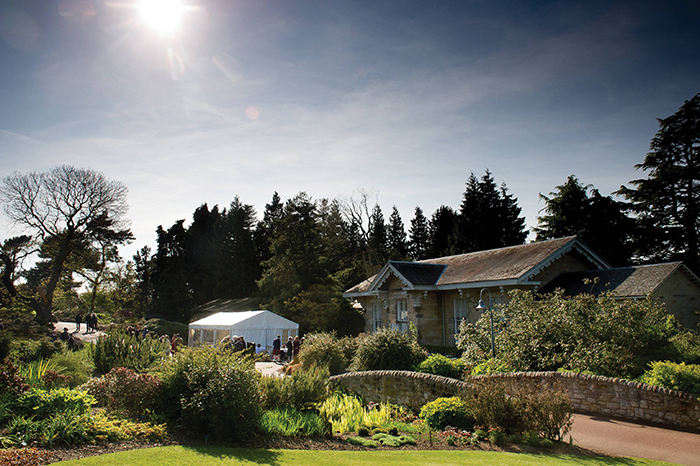 Choose if you love¦ flowers, flowers and more flowers!
The ultimate springtime garden ceremony location, the Royal Botanic Garden mixes the best of both worlds. Either wed in one of the five function rooms or outdoors. Need we say more?  Picture perfect shots guaranteed.
The Royal Botanic Garden – Edinburgh | t. 0131 552 7171
22. MUCKRACH COUNTRY HOUSE HOTEL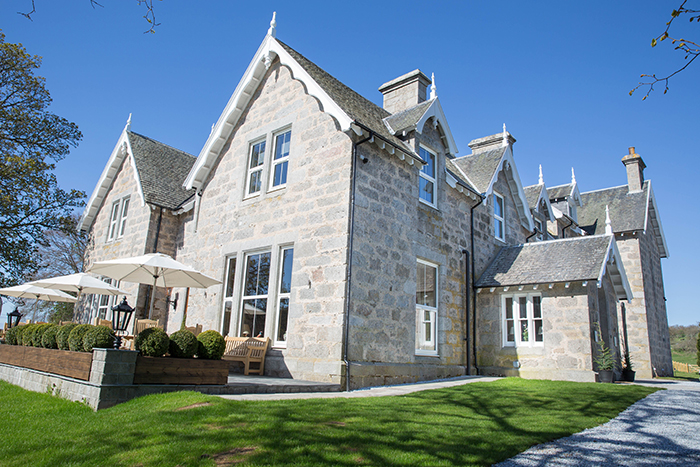 Choose if you love¦ exclusive retreats
Just outside Aviemore you'll find Muckrach Country House Hotel, a gem of a former shooting lodge that's been lovingly restored. For weddings over 20 people you can hire the whole hotel to yourselves. Springtime weddings demand drinks on the terrace and the staff can even pack you a picnic hamper incase you get peckish during your photos.
Read SWD's Katie's visit to Muchrach here.
muckrach.com | t. 01479 851227
23. INNES HOUSE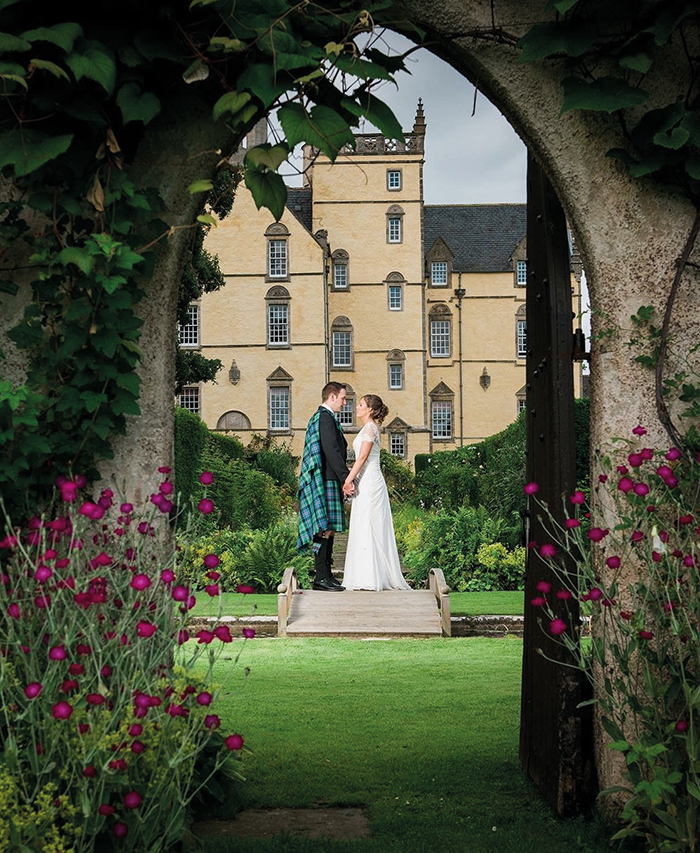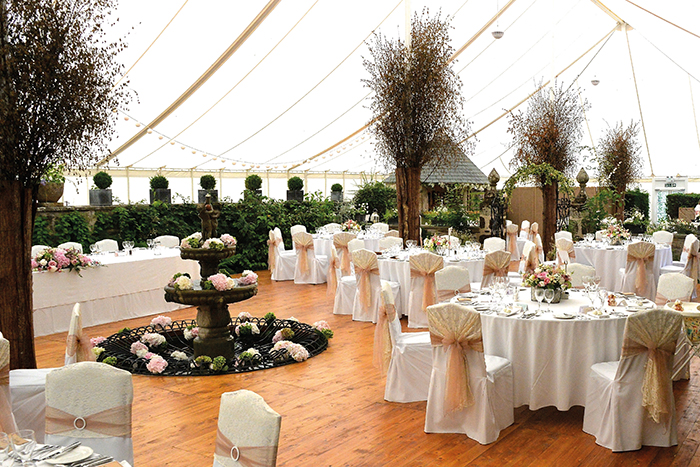 Choose if you love… the finer things in life
Innes House's magnificent covered walled garden really is the stuff of fairytales. Imagine entertaining your guests in the marquee-covered garden, compete with a fountain and a summer house for the bar. Even if the weather's not playing ball you'll still feel like you're tying the knot outside.
inneshouse.com | t. 01343 842410
24. GLENTRUIM CASTLE + COTTAGES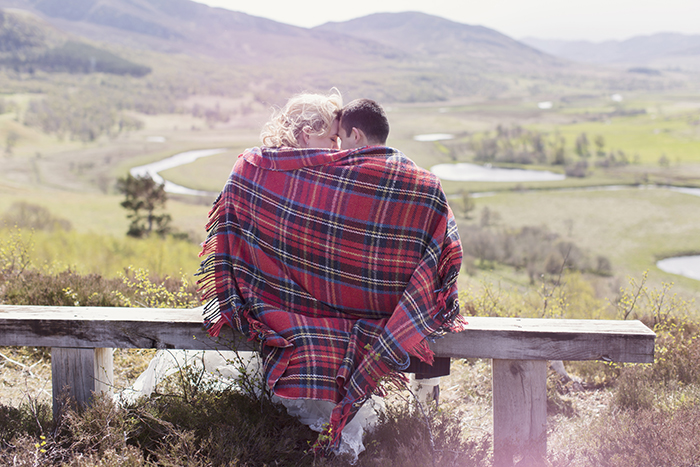 Choose if you love… a Highland retreat
Nestled at the gateway to the Cairngorm National Park, this exclusive use venue is a perfect hideaway for a spring wedding. There's an array of locations around the estate so you can create your bespoke w-day, whether you want to wed in the Walled Garden's pretty Garden Room, host a drinks reception in the woodland or a wedding breakfast in a marquee on the lawn.
glentruimestate.co.uk | t. 01540 673886
DON'T FORGET…
YOU CAN USE OUR ONLINE DIRECTORY TO FIND YOU DREAM WEDDING VENUE IN SCOTLAND.