Reviews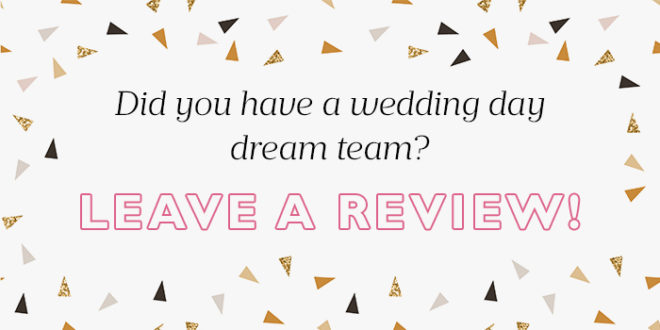 Have you had exceptional service from a Scottish wedding supplier, or do you think your Scottish wedding venue was second to none?
If so, why not leave a review for your chosen service and tell future couples how brilliant they were?
HOW DO I LEAVE A REVIEW?
It couldn't be simpler to leave a review. Just search for your supplier by company name in the directory search bar, and click on the 'Leave a Review' icon on the top right hand side of the page. Make sure you fill in all of your details on the form!
Each review is independently modified and checked so that you can be sure each and every one is legitimate, left by real brides or grooms who used the service. Please allow seven days for your review to become live.
If you don't see your review appear after this period, or you need some help, then please email Daniel Ford (daniel@scottishweddingdirectory.co.uk).
WHY NOT… share your review on social media and spread the word even further?