Fun filled wedding weekend at Winton Castle, East Lothian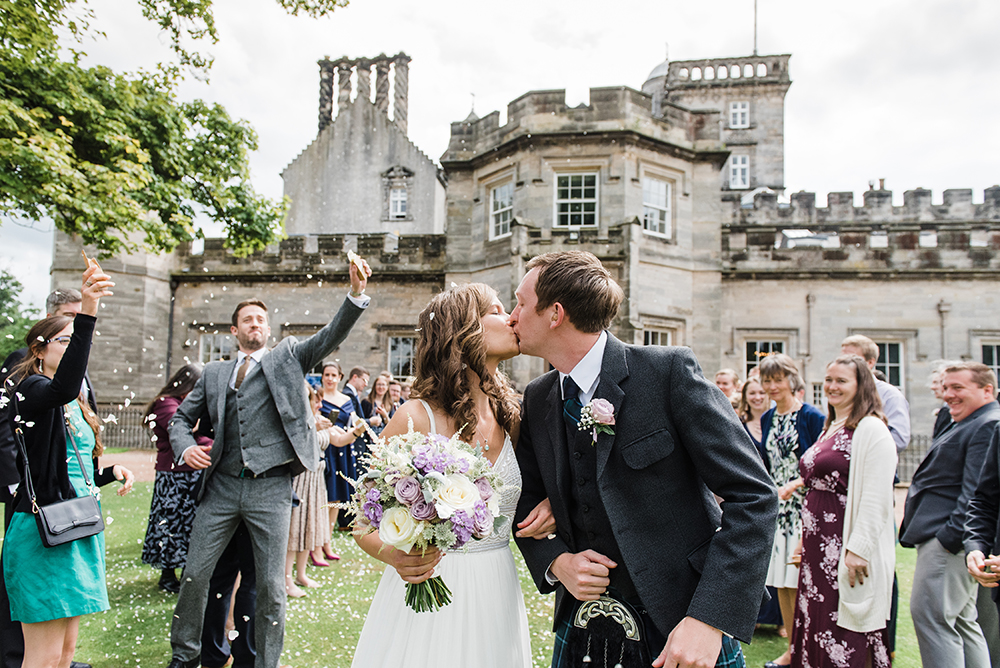 Where do an American woman and an Englishman tie the knot? Scotland, of course! Joelle and Andy might not be native Scots, but Andy went to university here, and just had to return of bonnie Scotland for a gorgeous castle wedding at Winton Castle, East Lothian.
Joelle tells us all about their day, photographed beautifully by Julie Tinton Photography, in her own words below…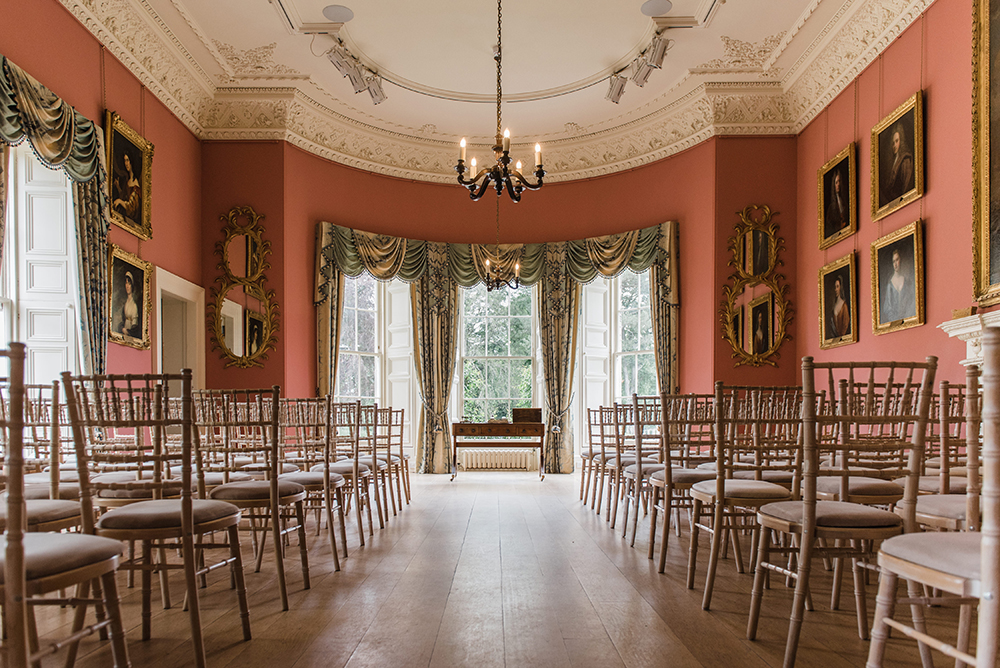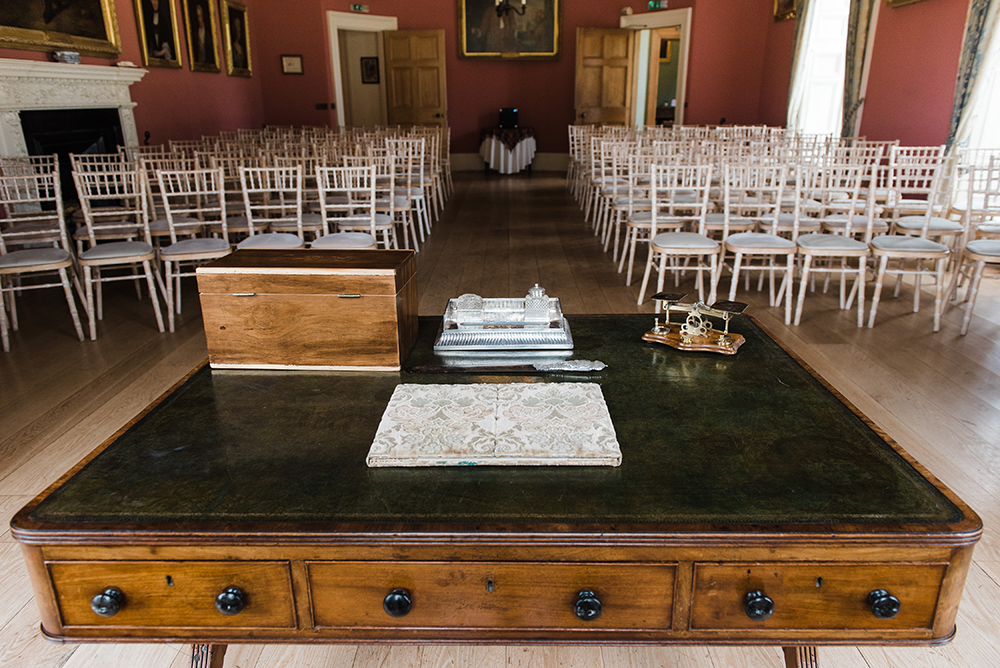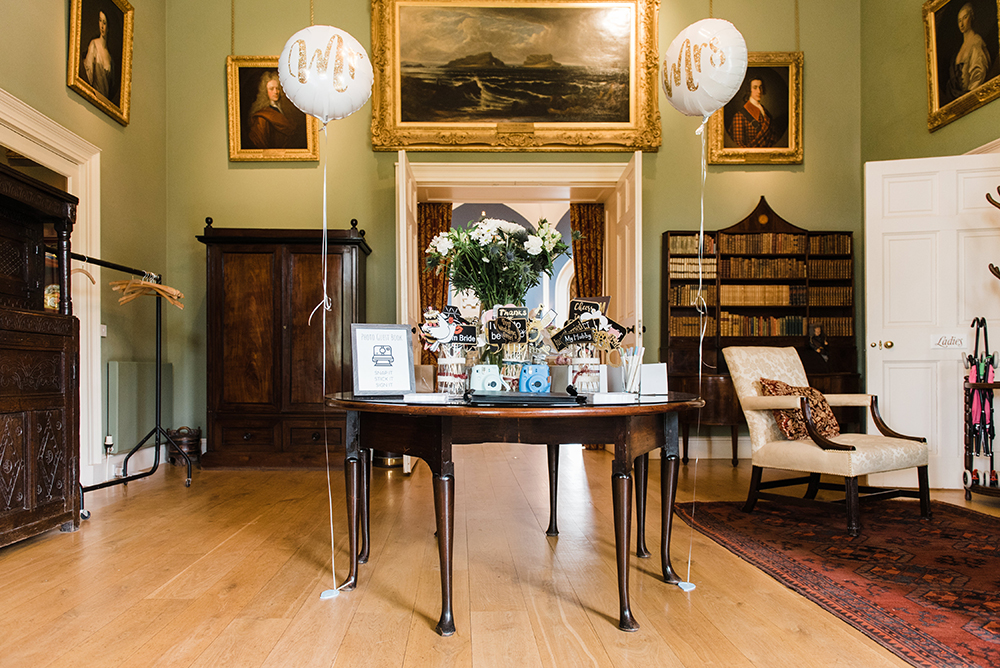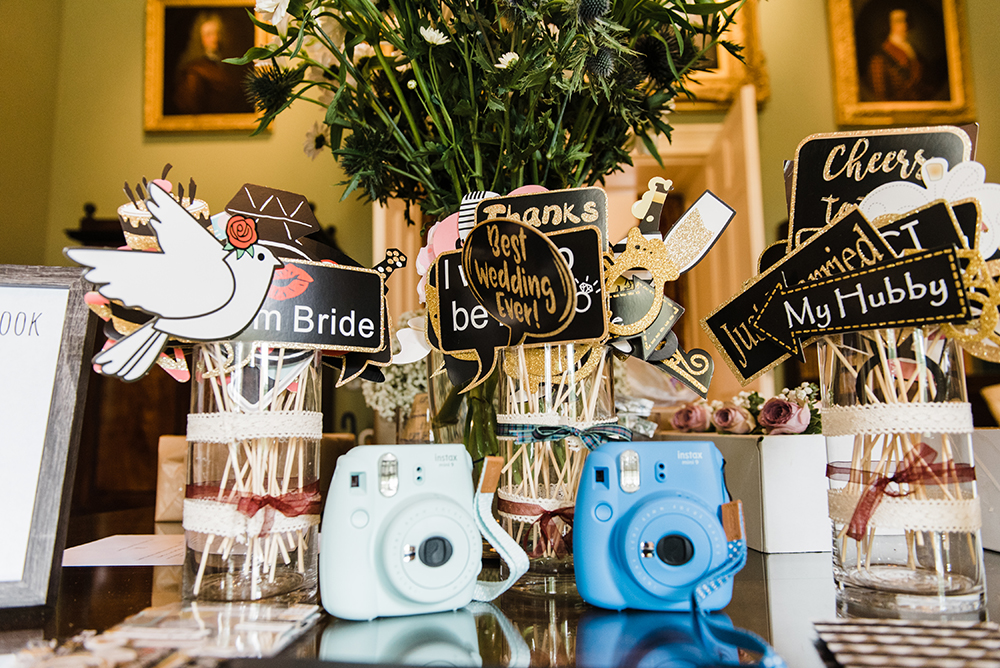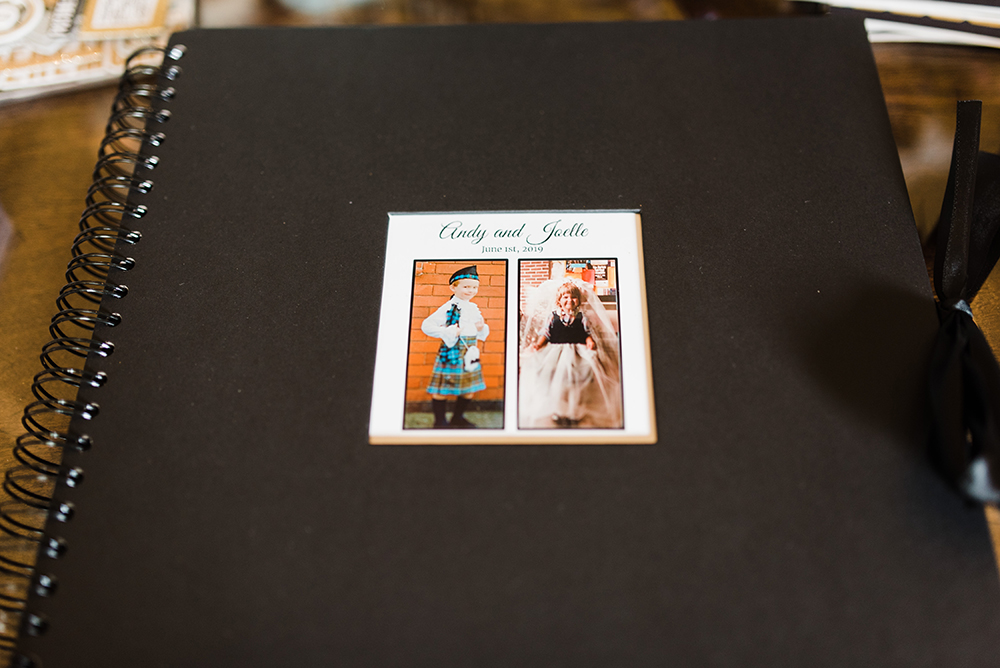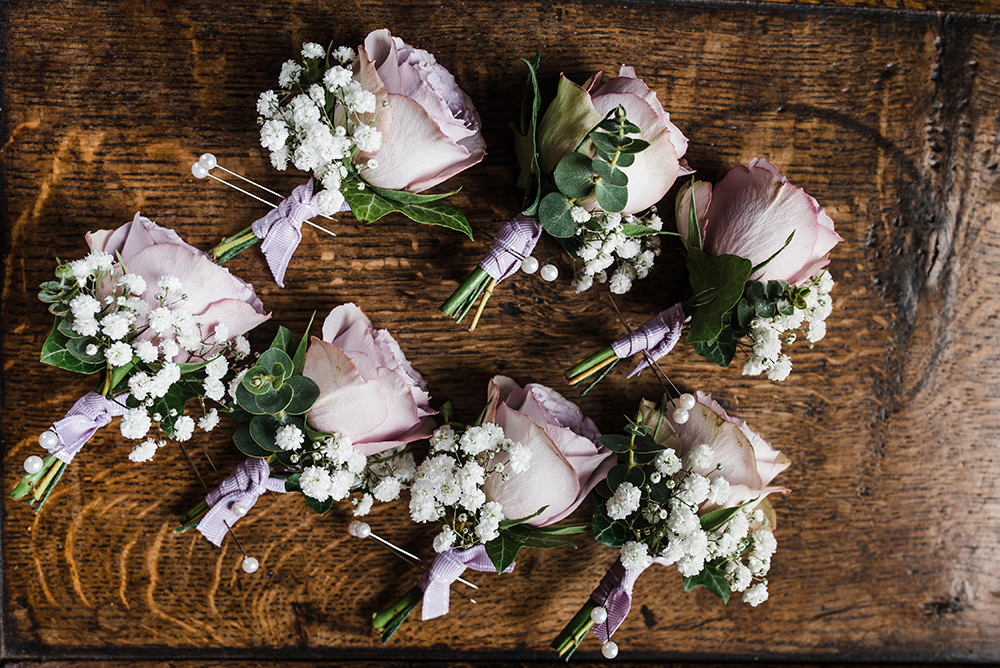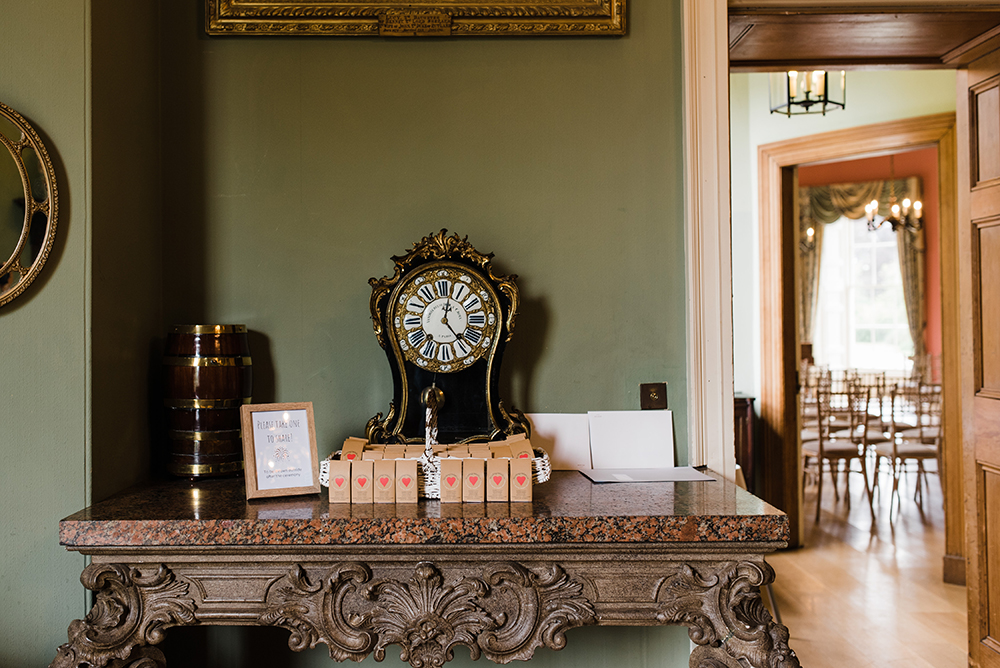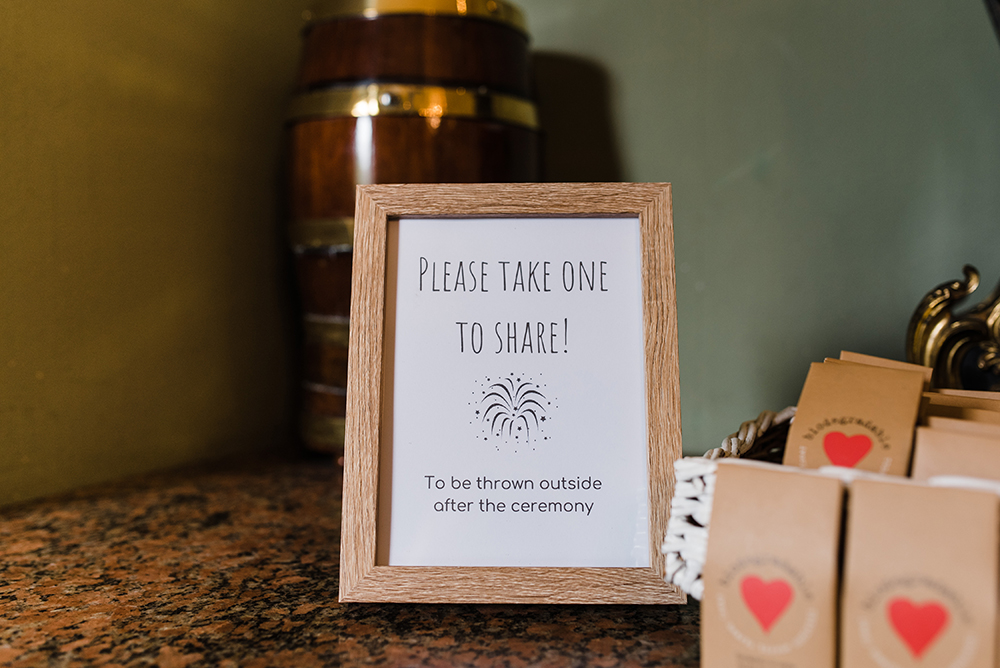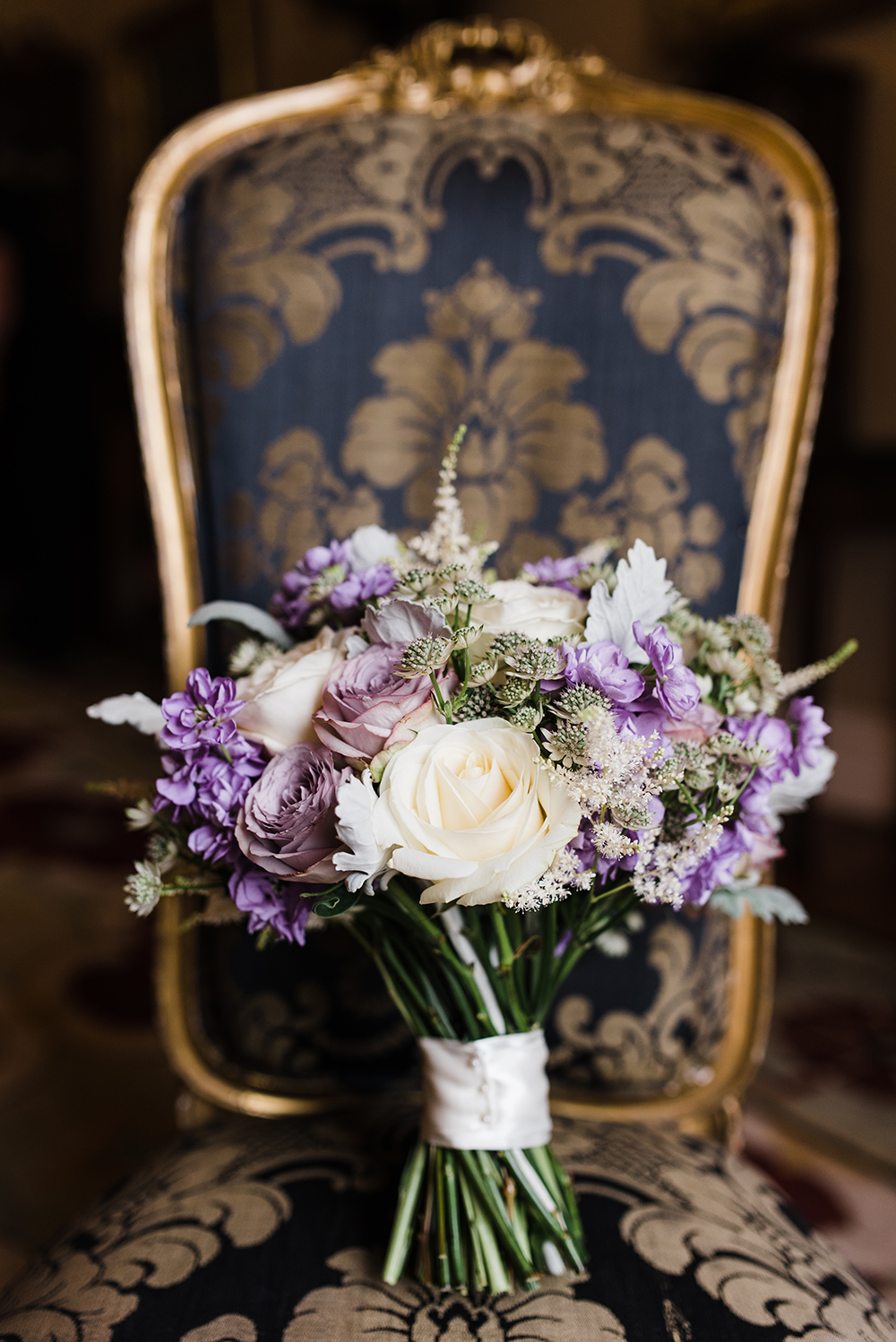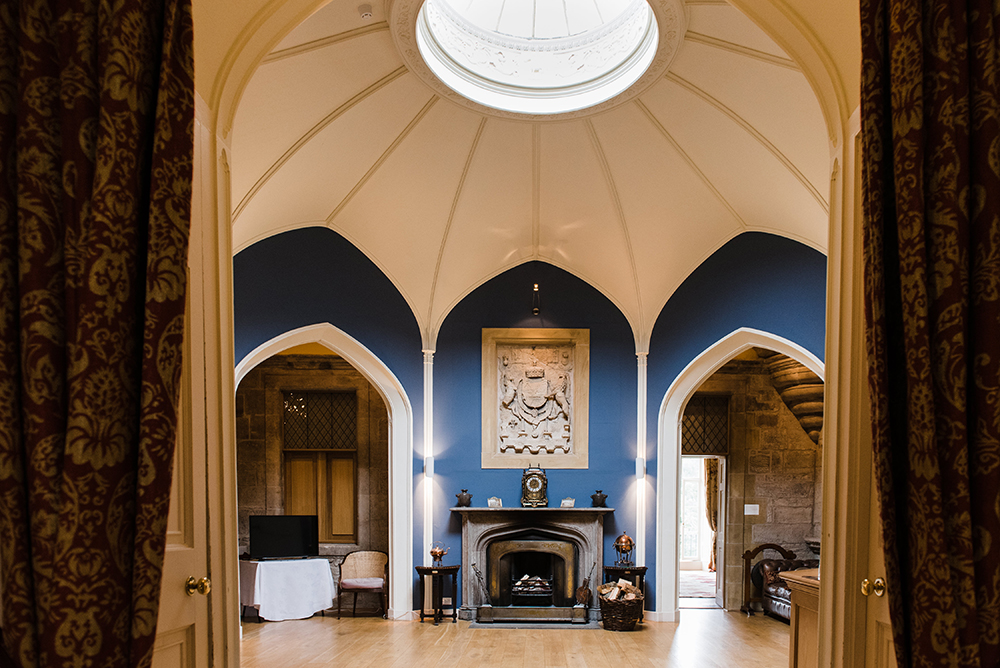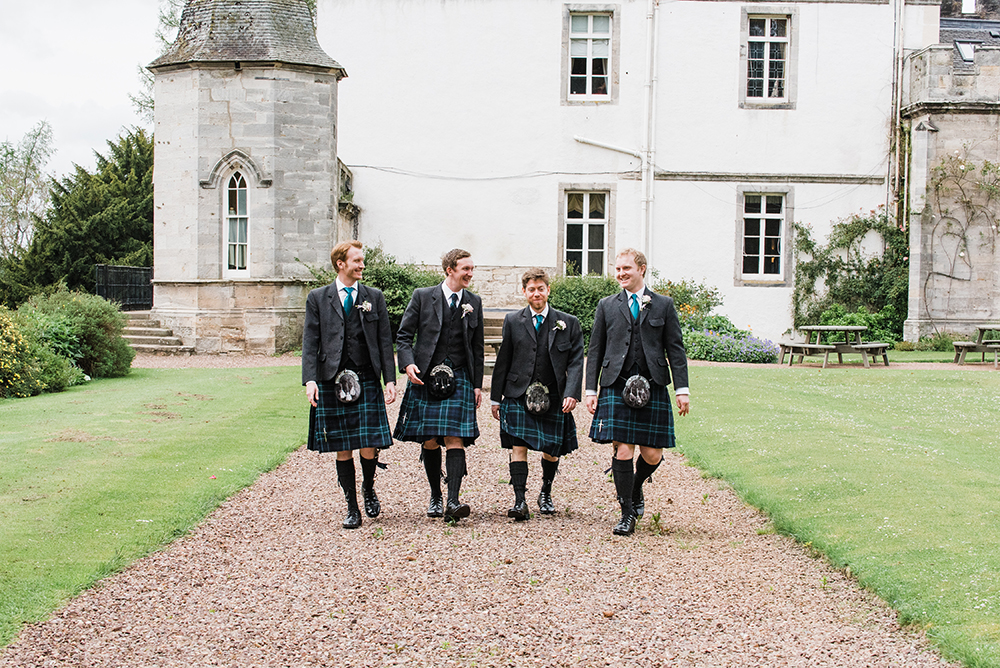 Andy and I actually booked Winton Castle having never seen it in person (yes, we are a bit crazy!). In fact, Andy and I had to plan our entire wedding from abroad, as we were living in Colorado at the time. Luckily for us, Andy's parents live in the UK and were able to visit a few venues around Edinburgh for us. Winton Castle was the one that stood out most to them, and we loved the pictures and videos they sent. It was always Andy's dream to get married in a castle. It took him awhile to convince me, but when I saw that Winton Castle had onsite laser tag, I was sold!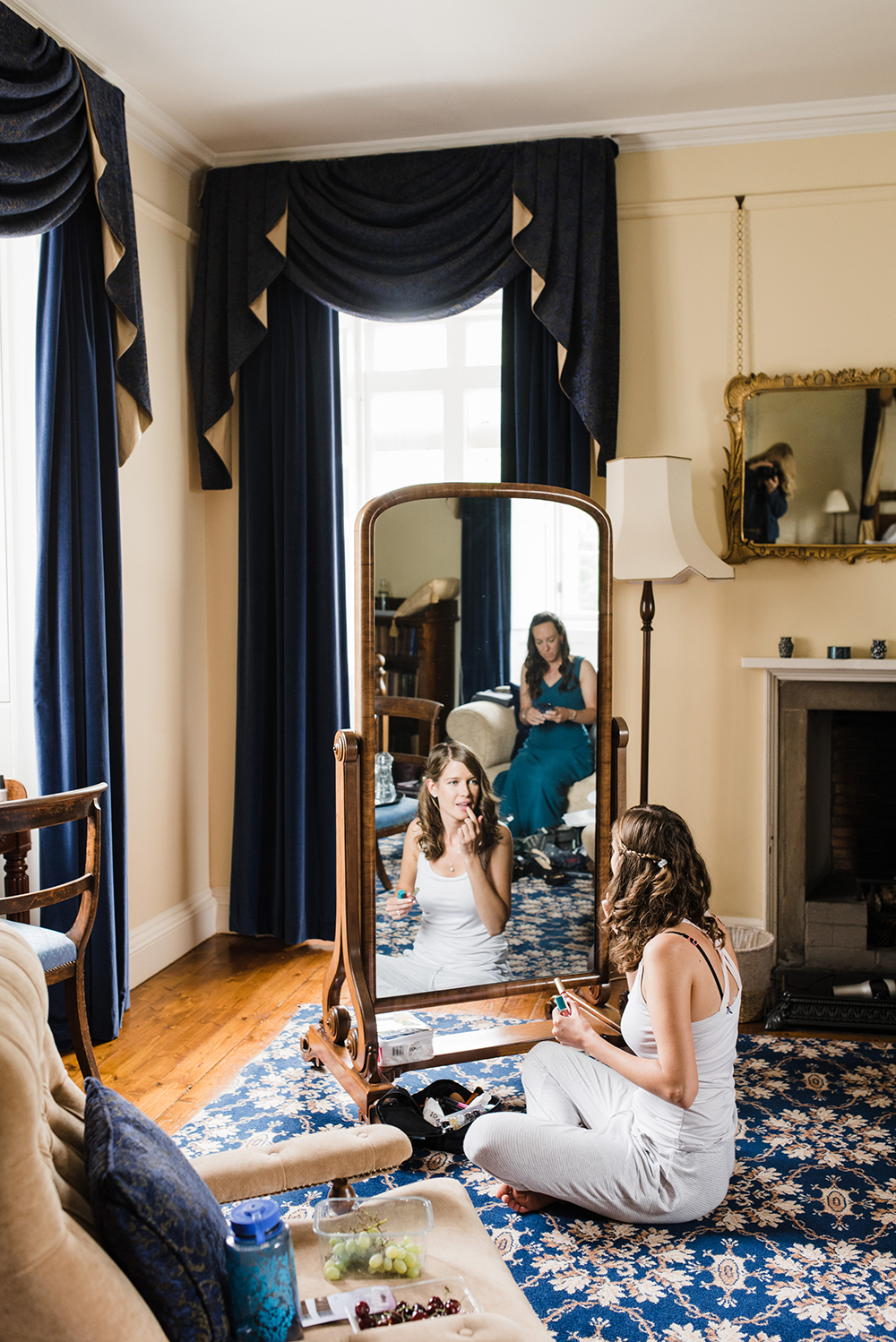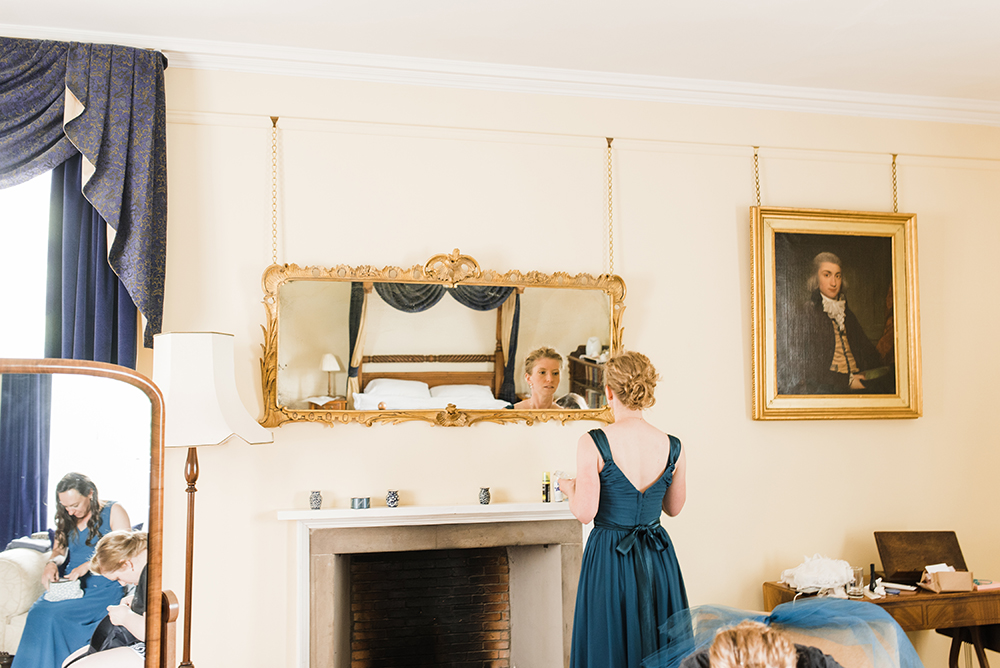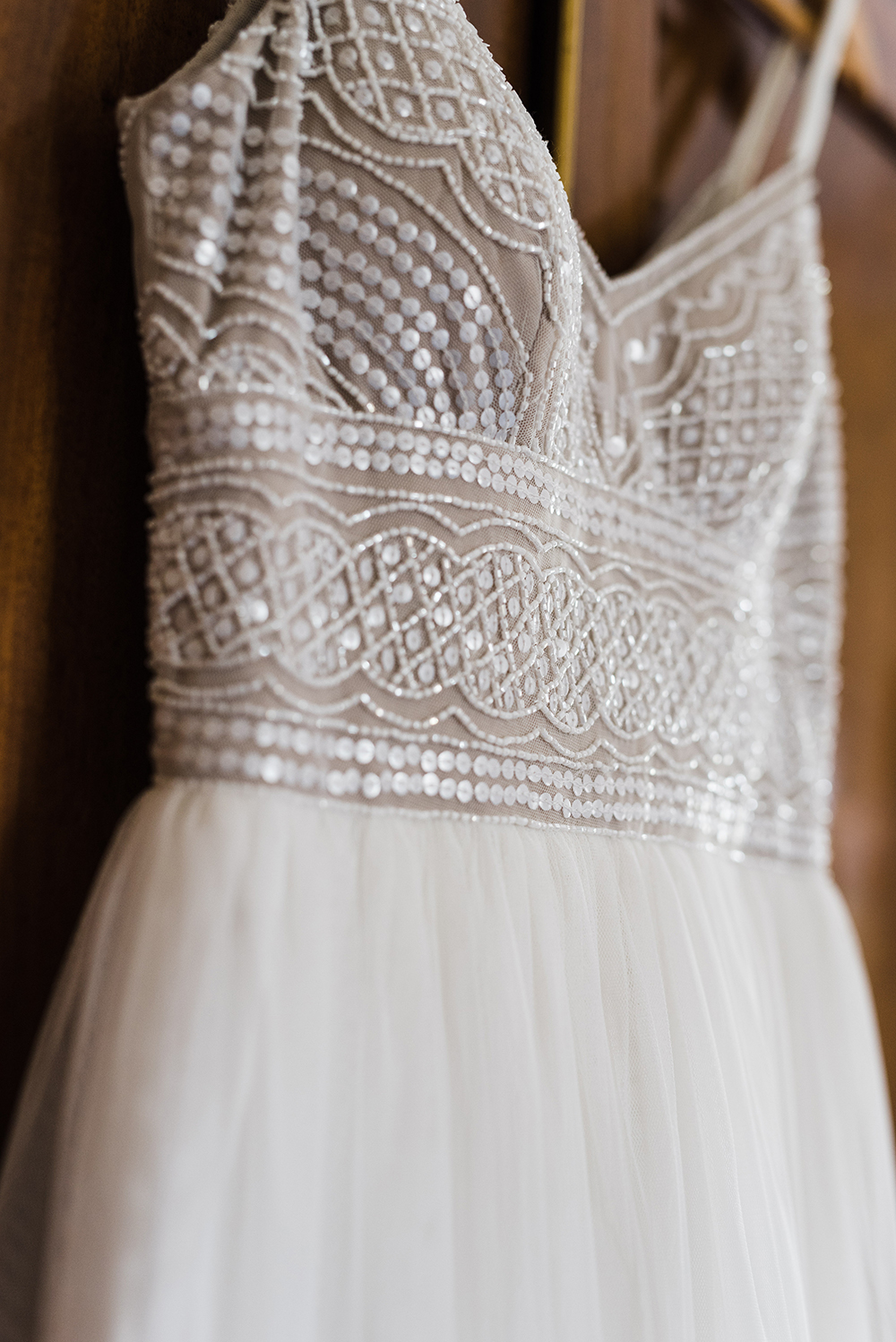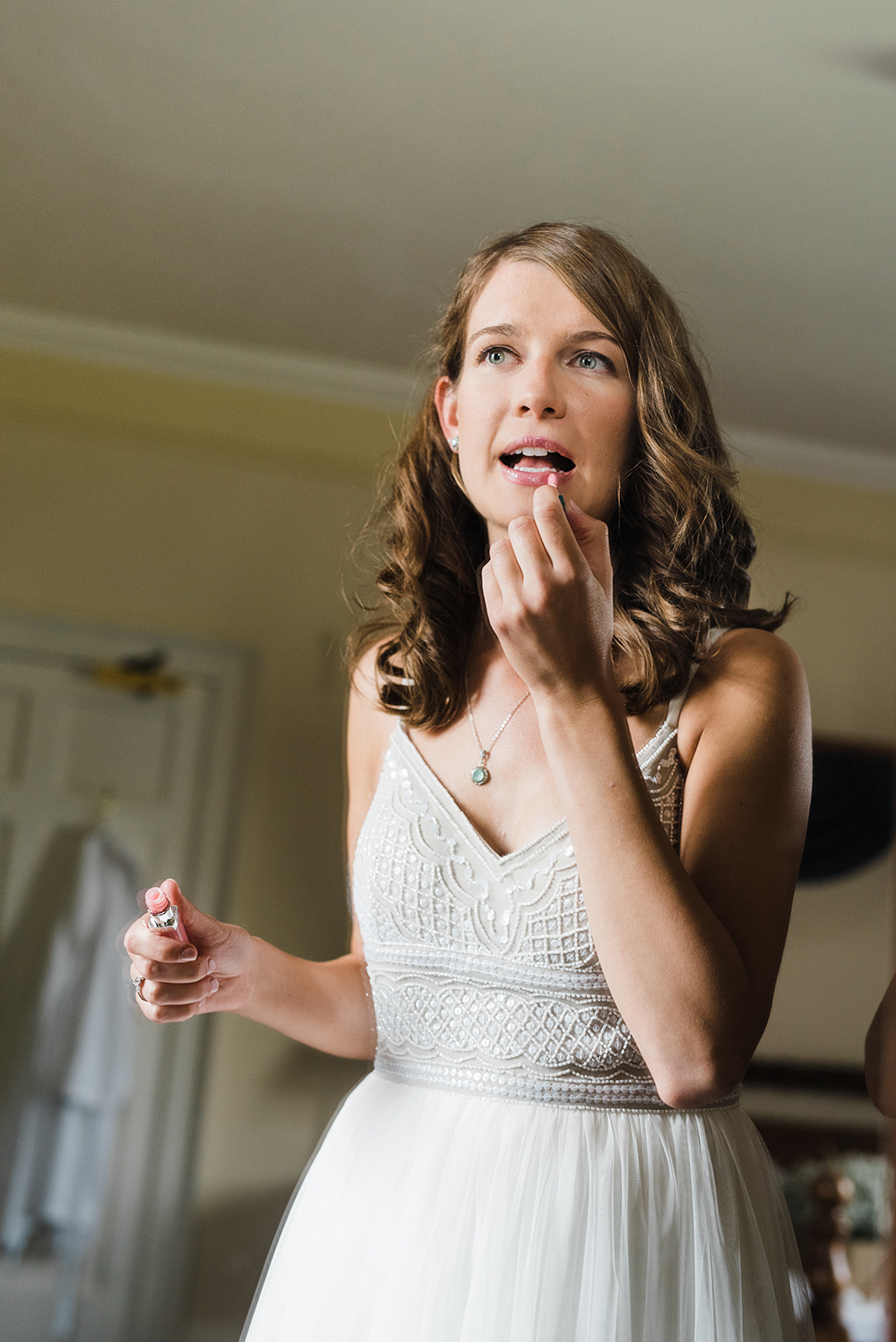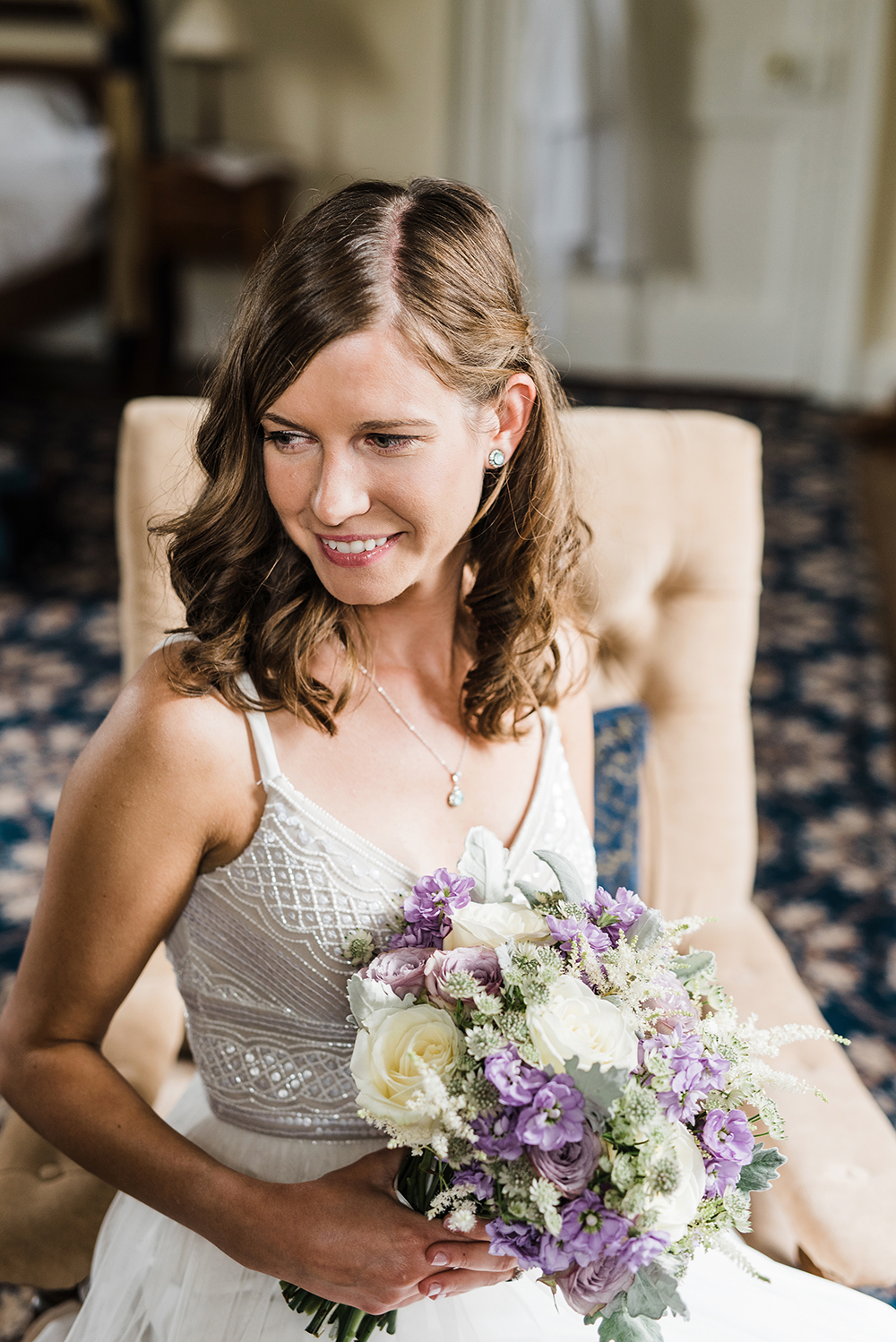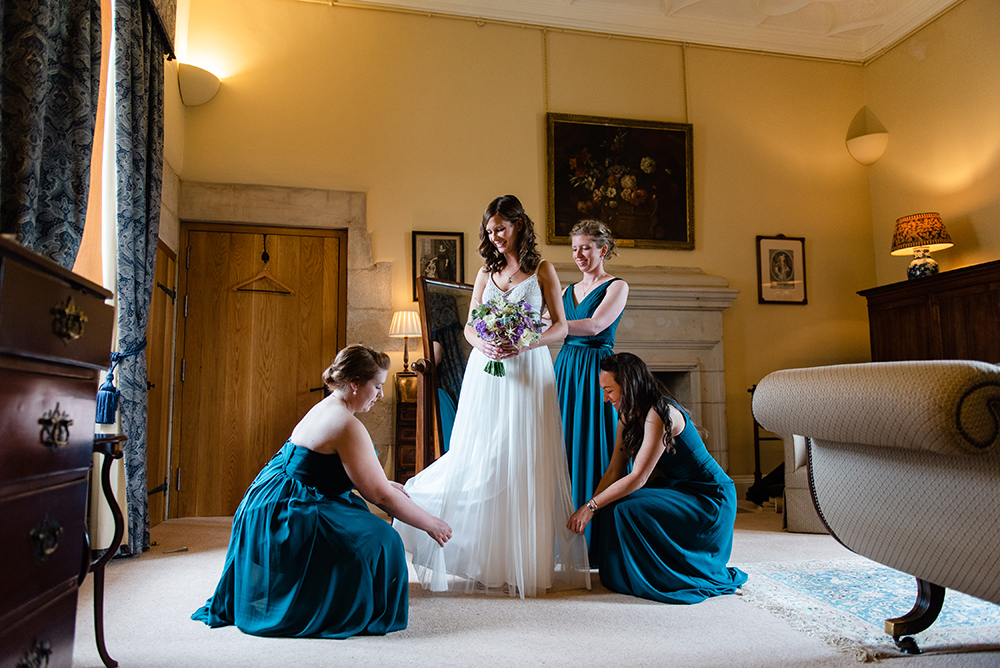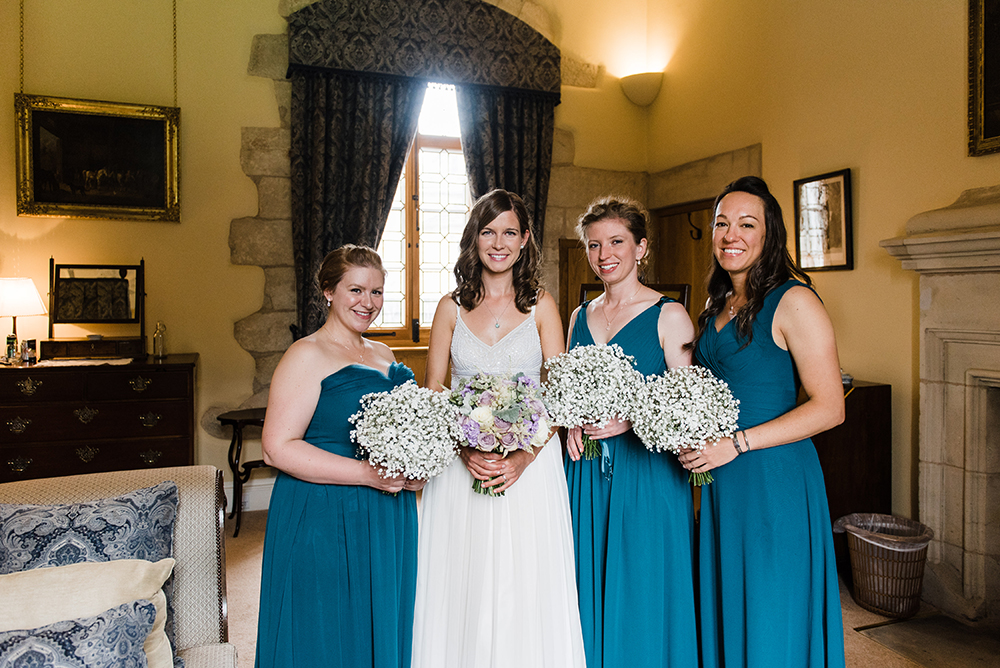 The most challenging thing for us was planning the whole thing while being in another country. However, if you can establish a relationship with an event coordinator, it is so much easier! Our wedding-coordinator at Winton Castle was Janis Ward who was very helpful, and we couldn't have done it without her. The team at Winton organized laser tag for us on Thursday night, a hog roast and highland games on Friday night, and, of course, the actual wedding and reception on Saturday.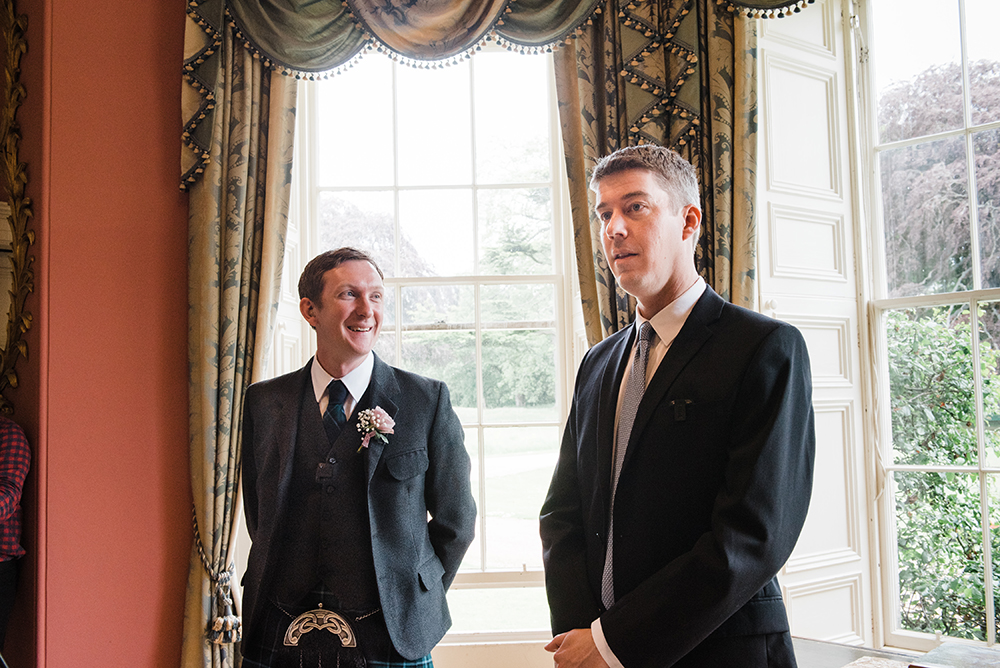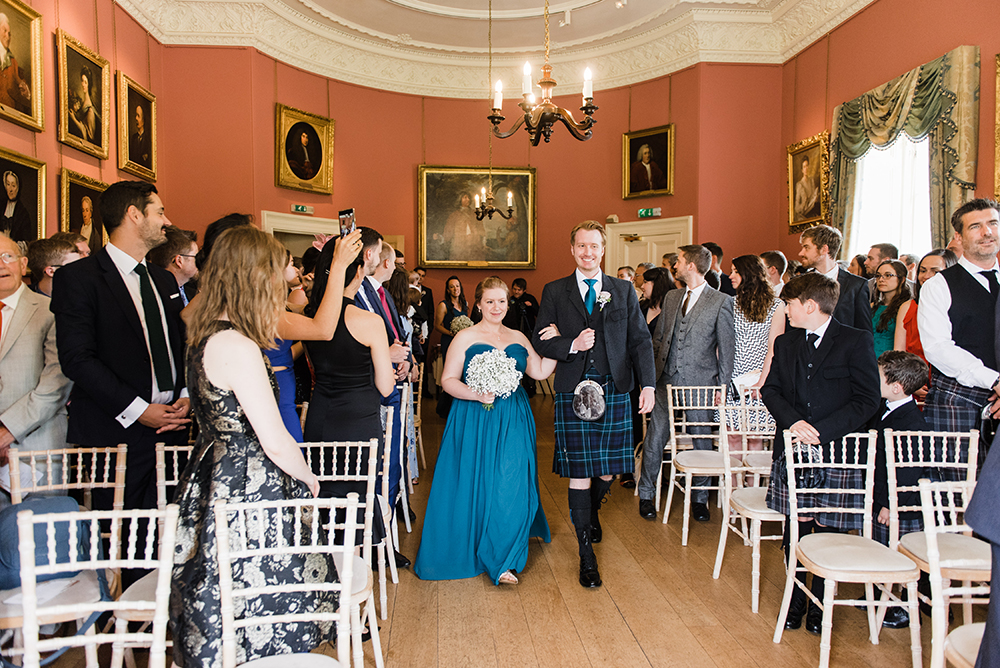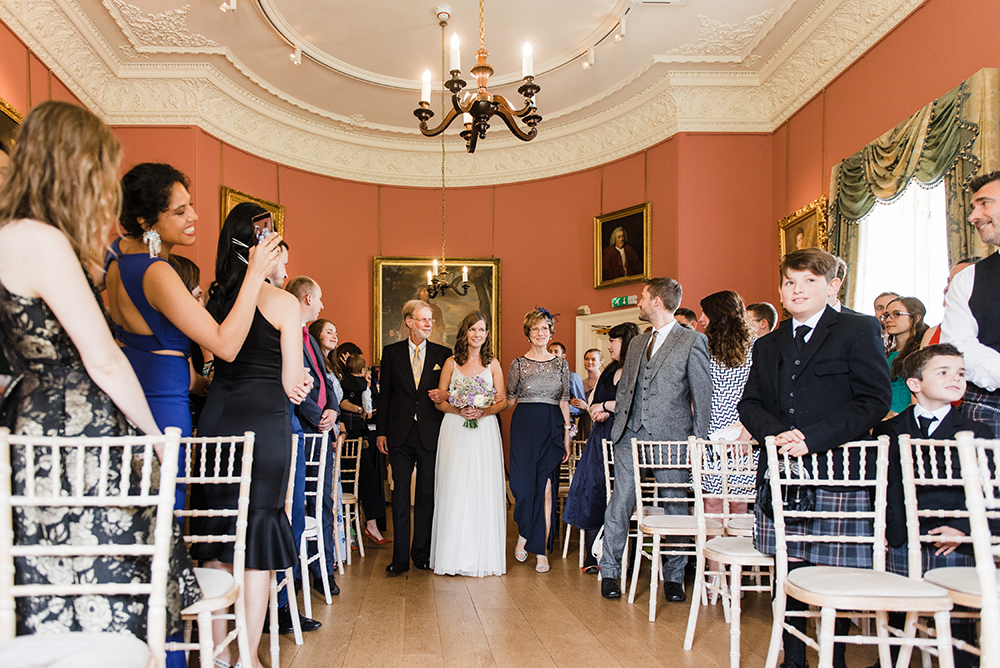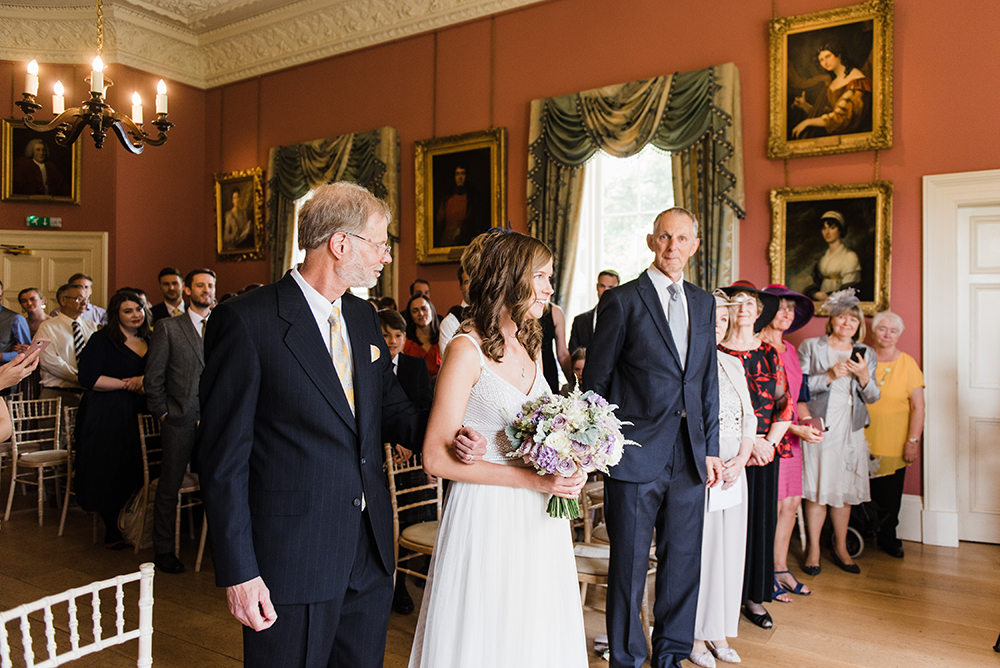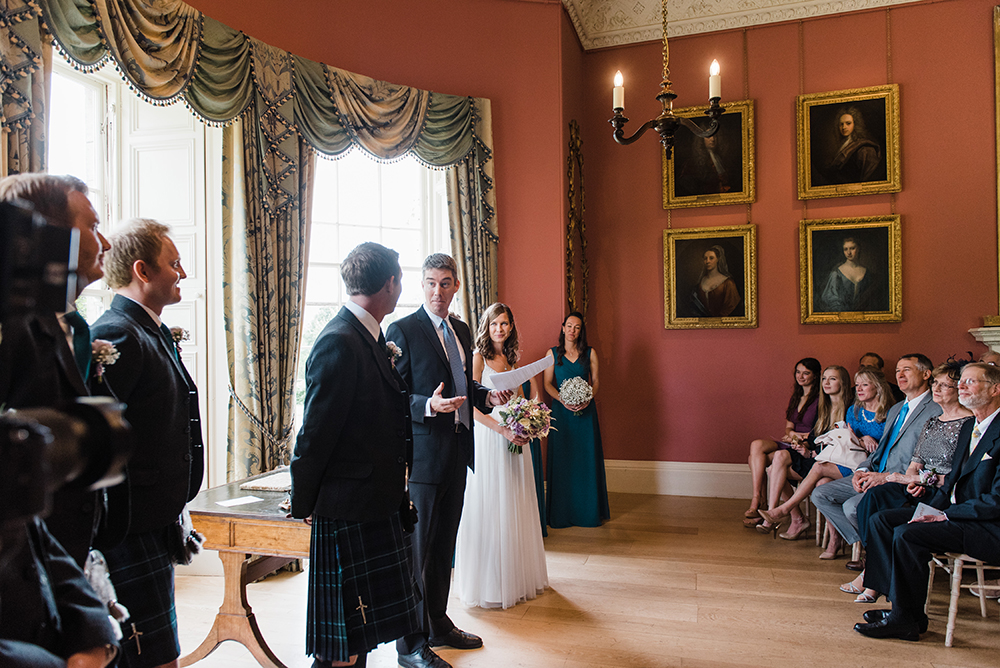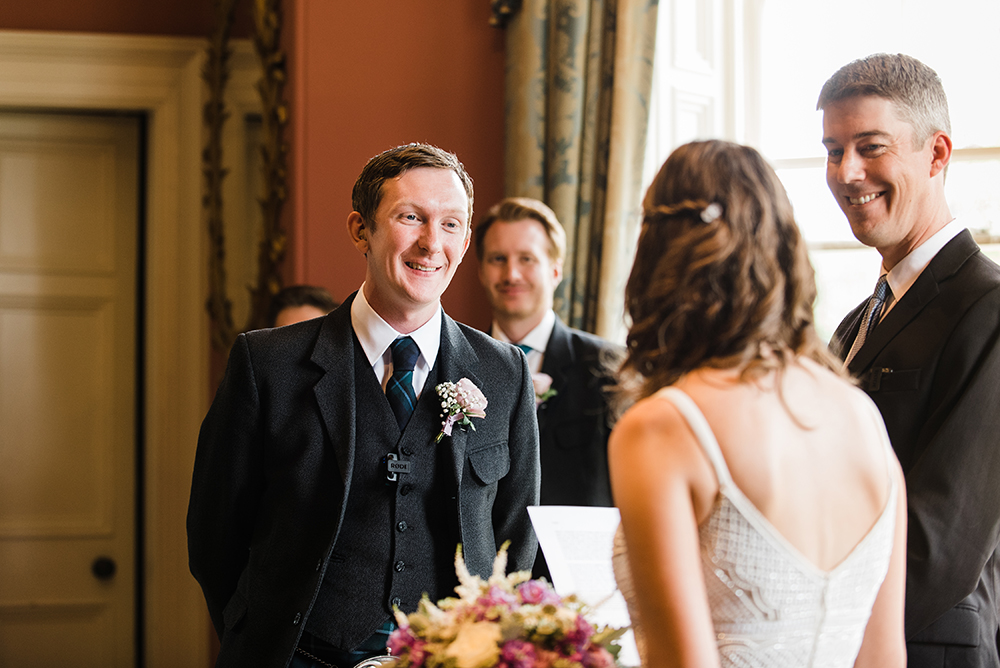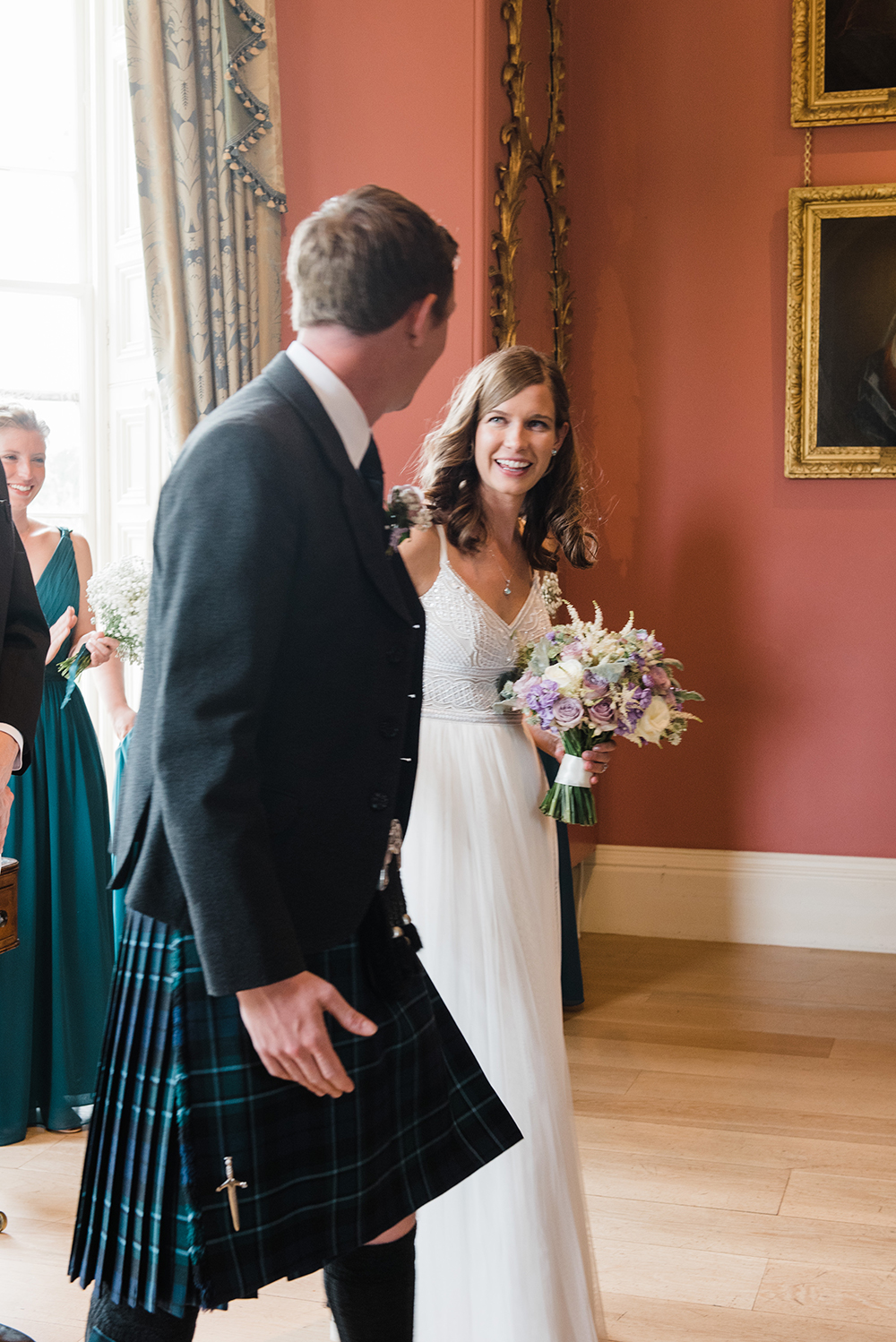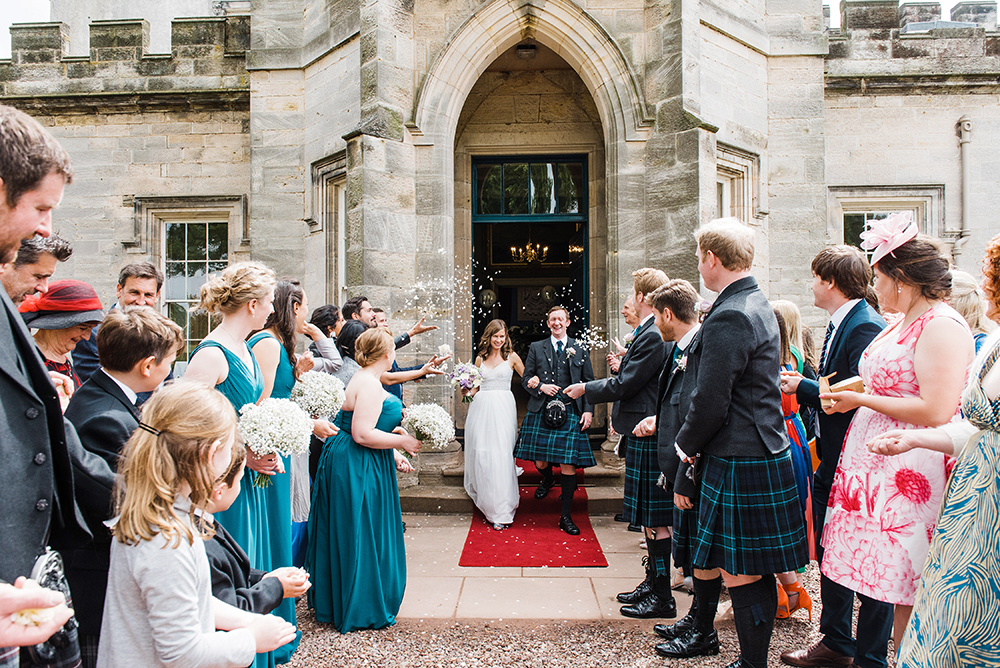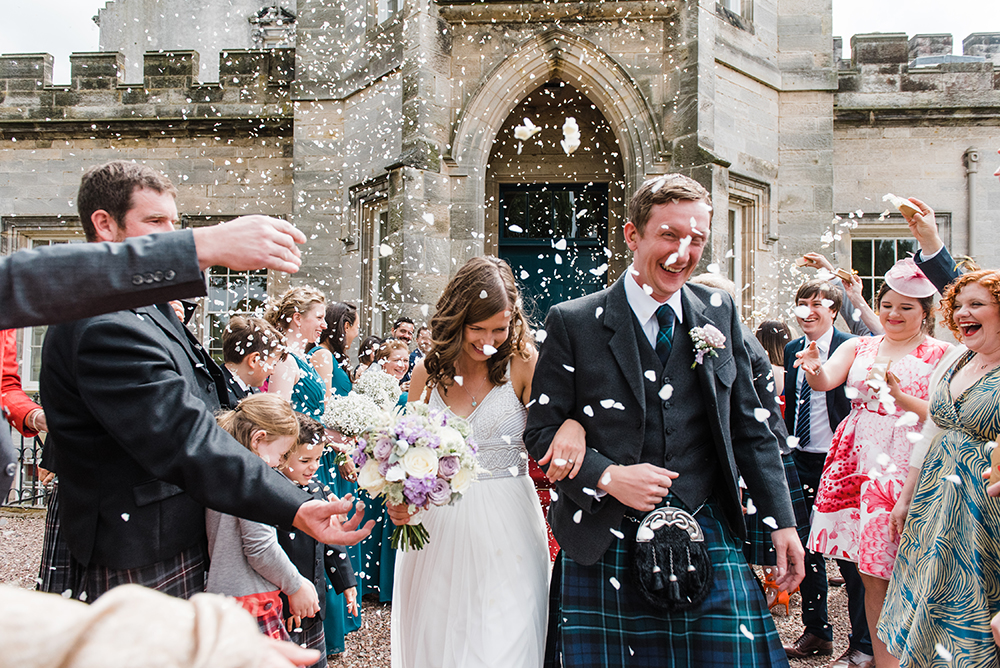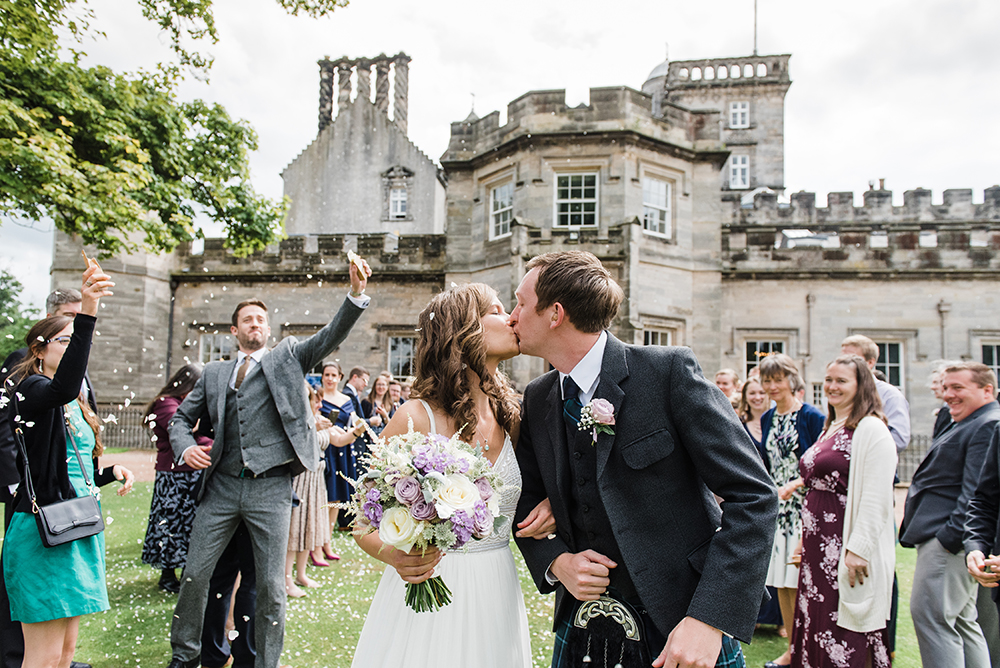 We held the ceremony in the dining room, which is also where the evening reception took place. Guests were free to roam the castle property during the drinks reception and had access to the gardens, the library, and the Drawing Room. We had a few custom decorations here and there, but the castle itself was so beautiful and didn't really need any extra décor.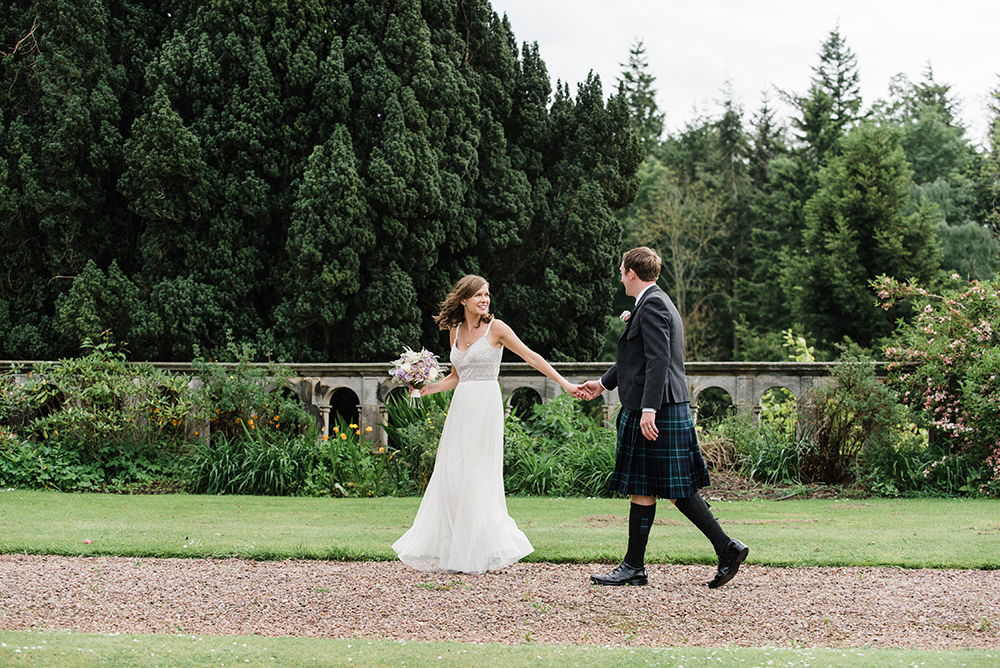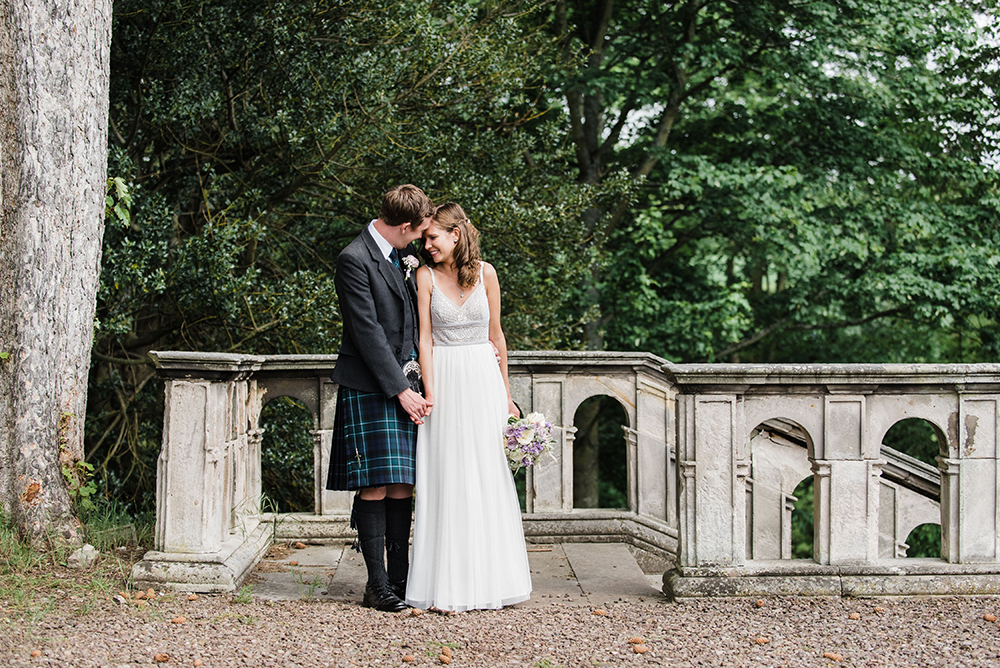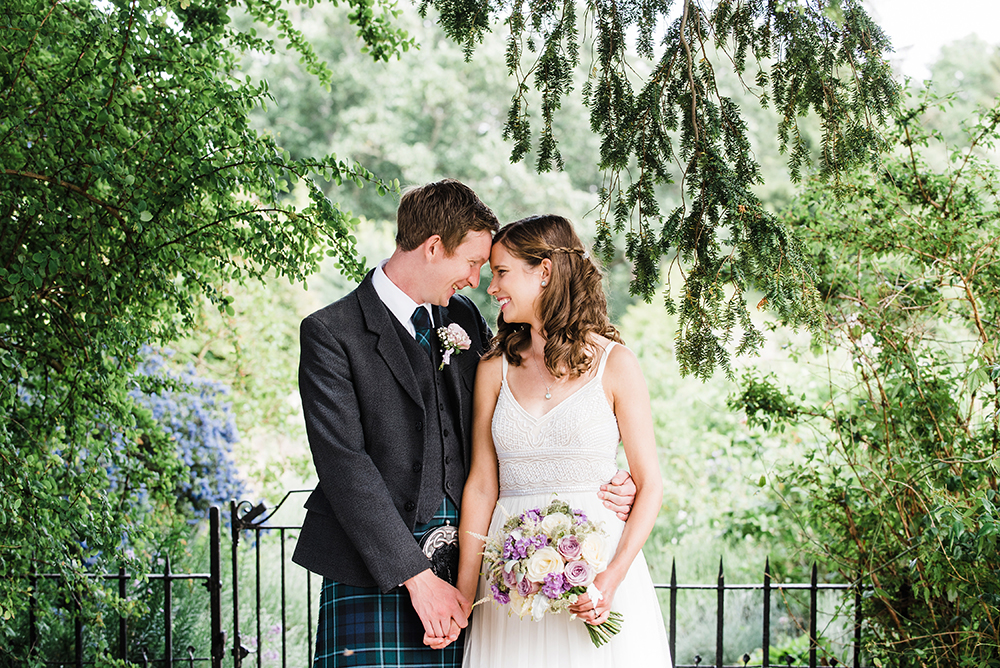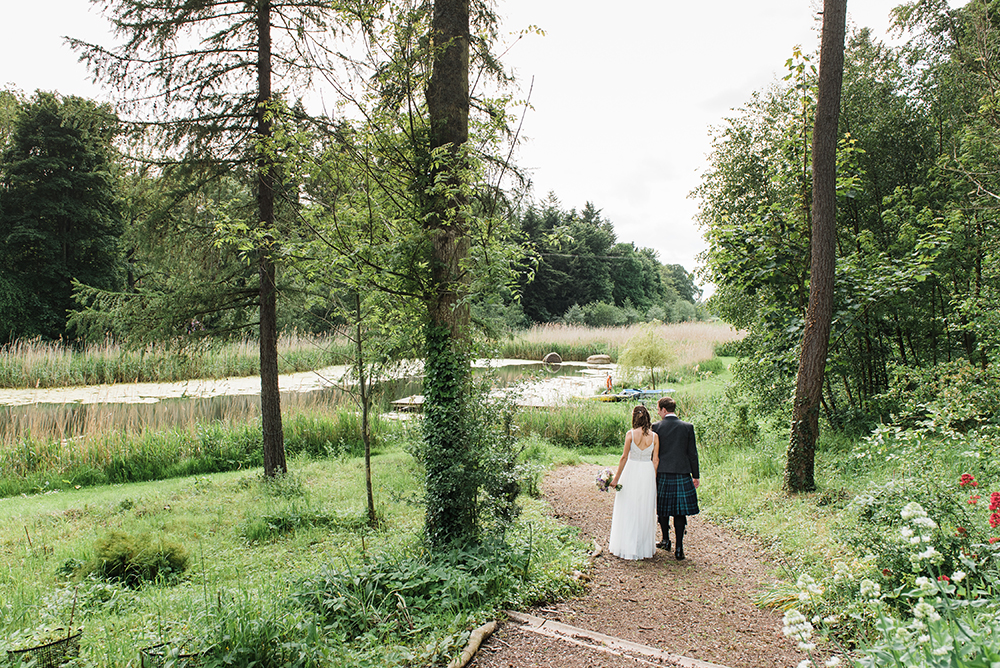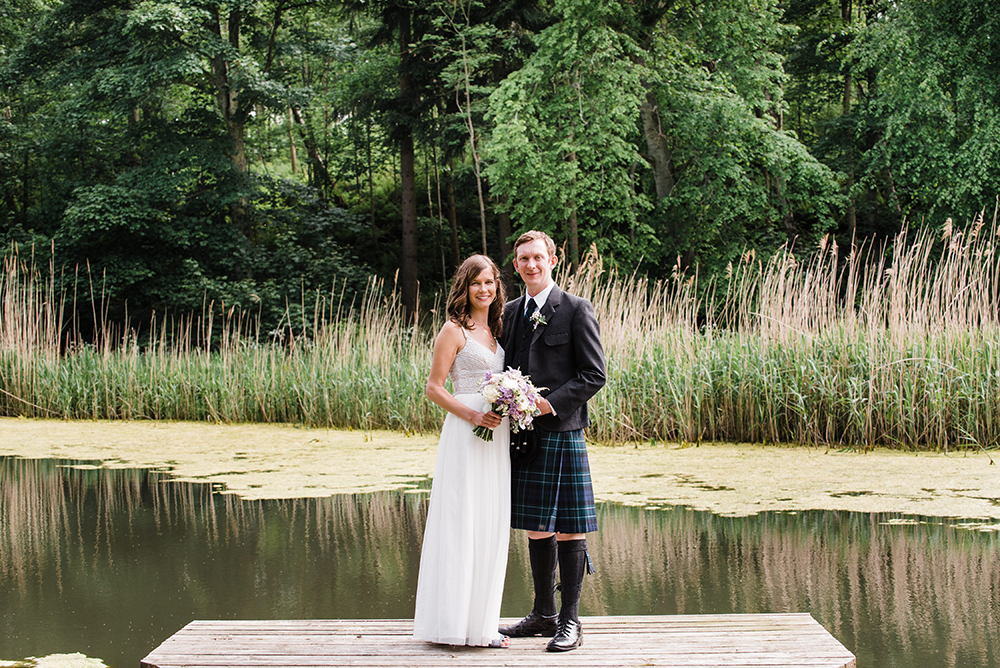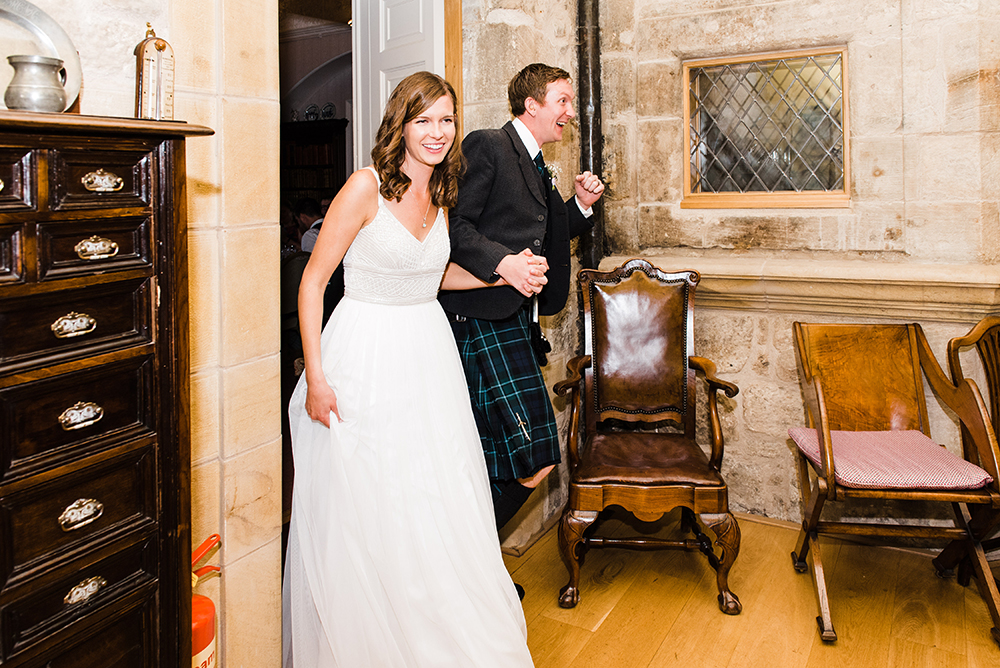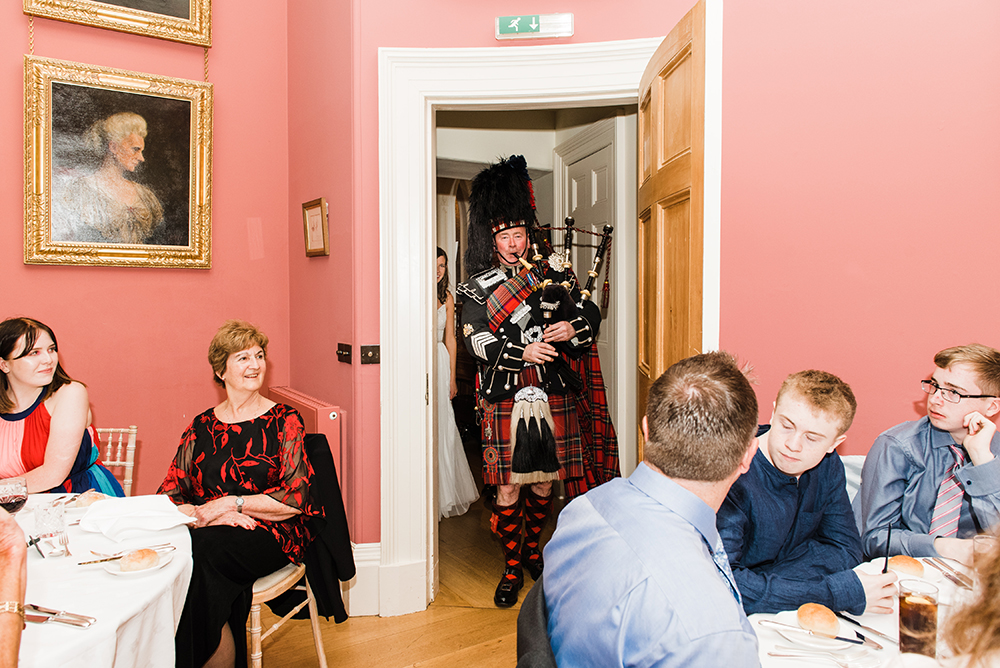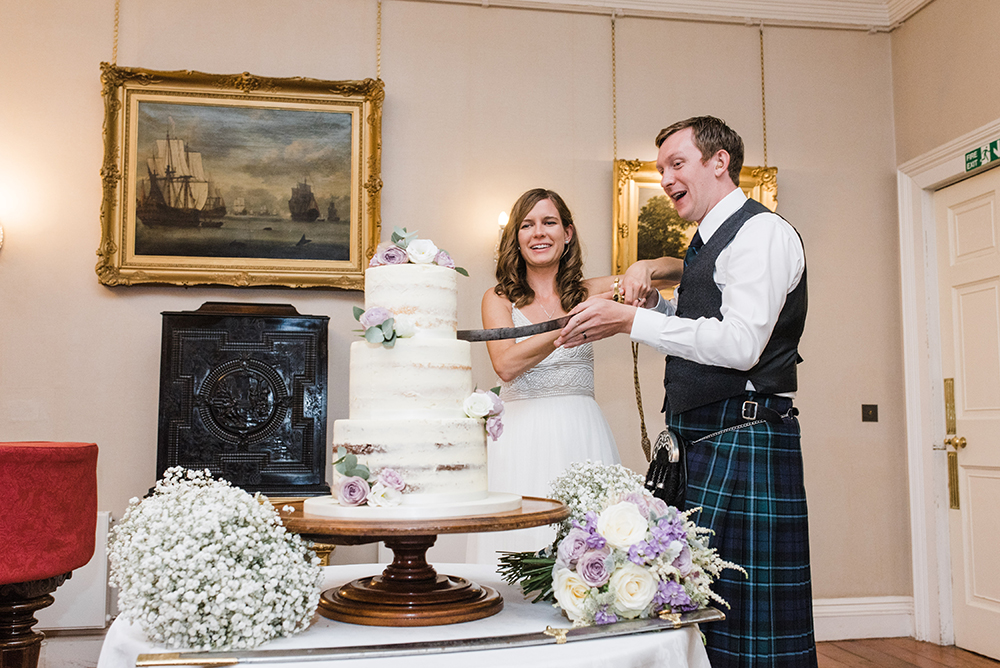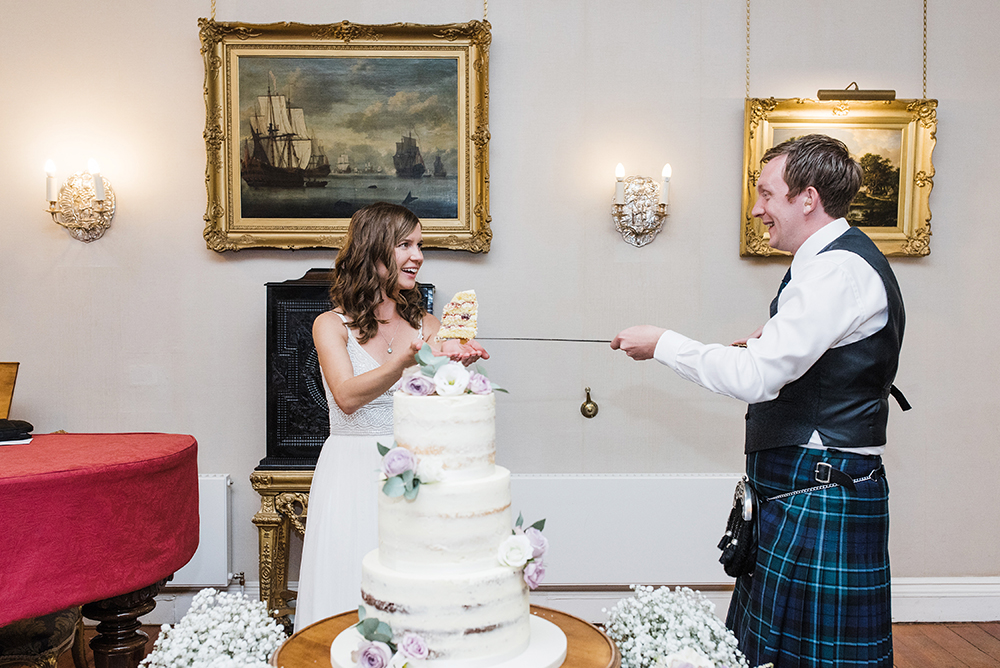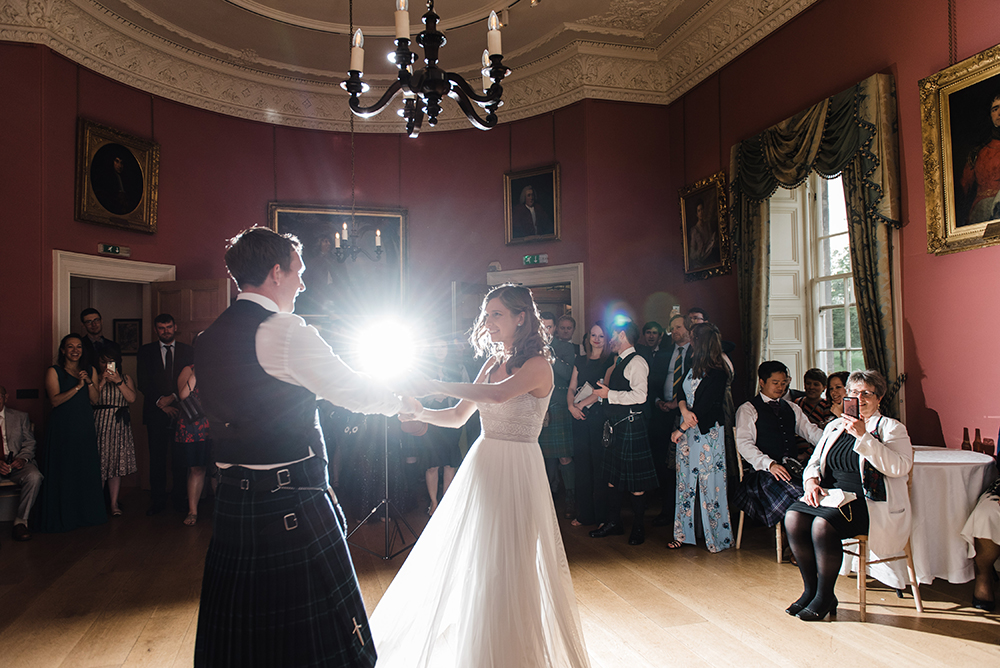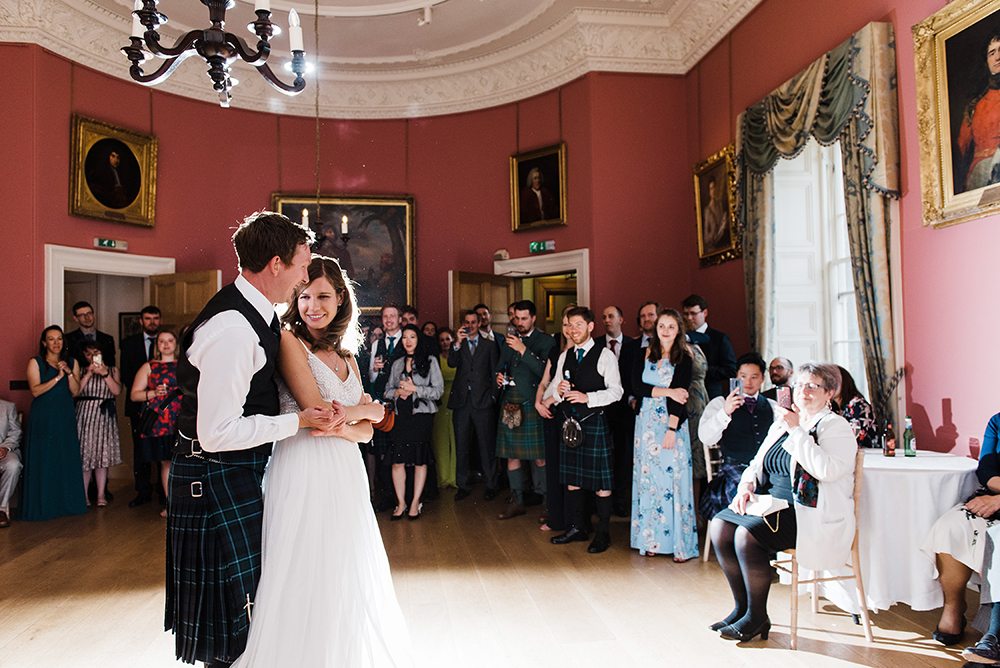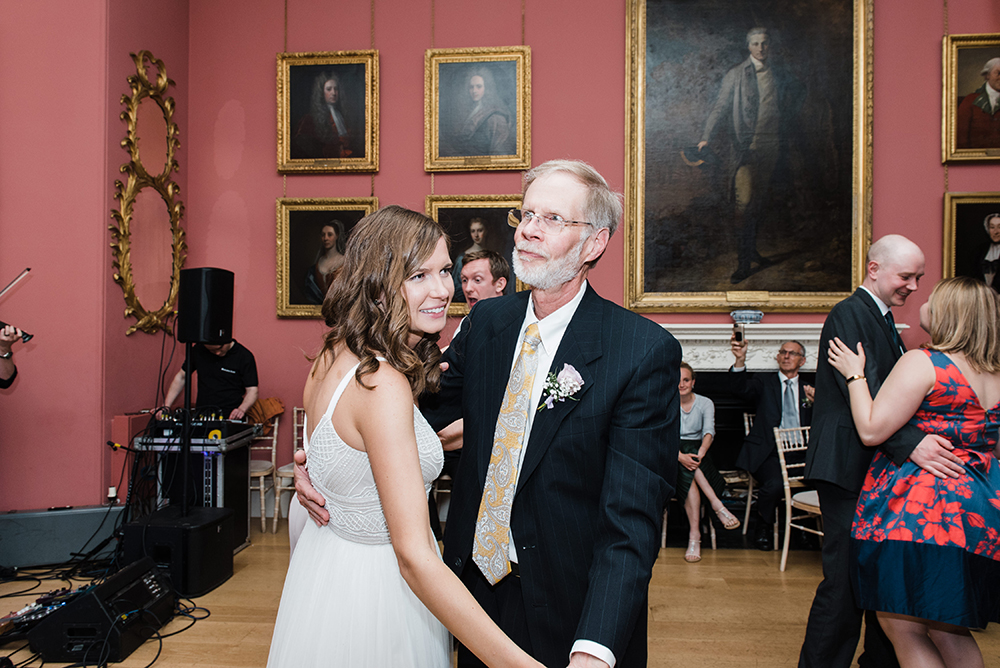 Our wedding day was fantastic, and we wish we could go back and do it all again! The dancing was by far the best part, followed closely by the delicious cake.
The best thing about being married is knowing that I've found the one special person that I can annoy for the rest of my life! But in all seriousness, I feel so comfortable being married to Andy. He is my best friend, and we are raising the best little family together (complete with a rabbit and a puppy).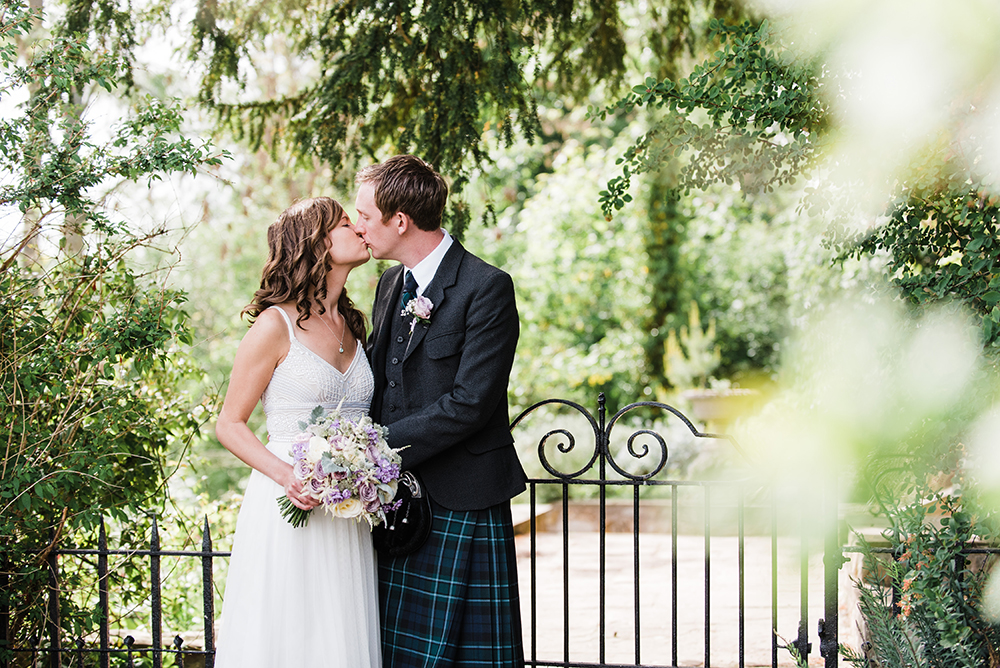 Photography: Julie Tinton Photography | Venue: Winton Castle
Bride's dress: Adrianna Papell | Caterer: Appetite Direct | Florist: Liberty Blooms 
Entertainment: Callanish Music | Kilt Rental: 8 Yards