Winter Wonderland Wedding at Blair Castle, Pitlochry
Anna Threlfall + Christopher Tems Saturday 12th December 2015 Blair Castle, Blair Atholl Photography: Jenni Browne Photography You might also enjoy…Check out the gorgeous new Elbeth Gillis 2020 Desire Collection in Bridal designersWIN… a mini beauty haul courtesy of Leslie Sneddon Makeup Artistry in WinAtmospheric + romantic wedding day at Neidpath Castle, Peebles in Real Weddings […]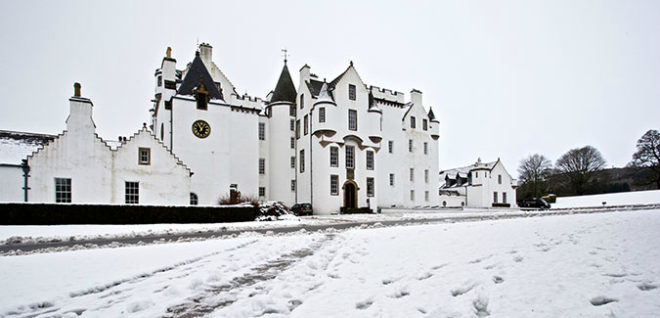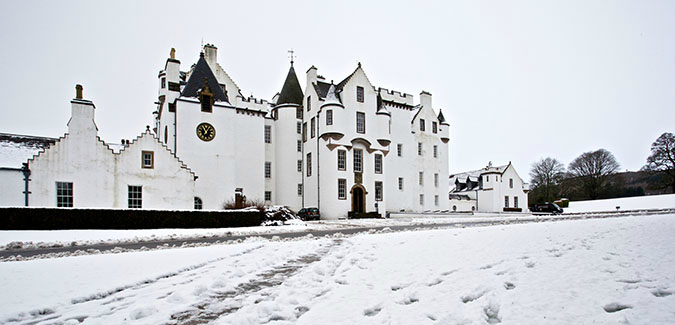 Anna Threlfall + Christopher Tems
Saturday 12th December 2015
Blair Castle, Blair Atholl
Photography: Jenni Browne Photography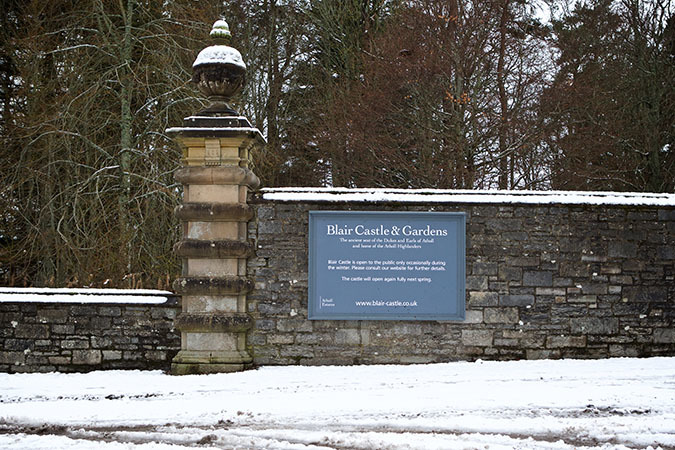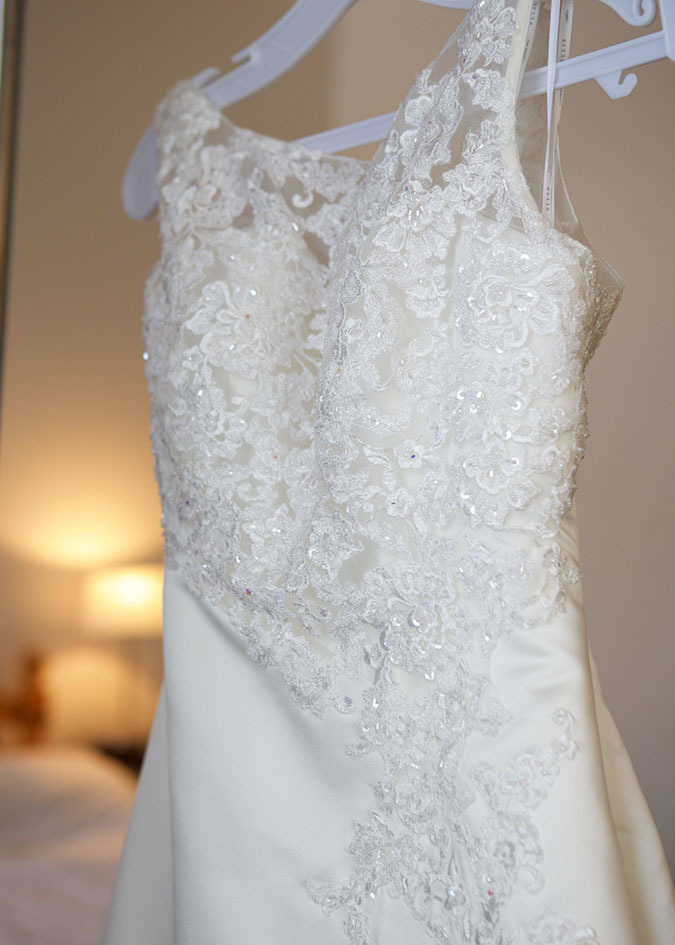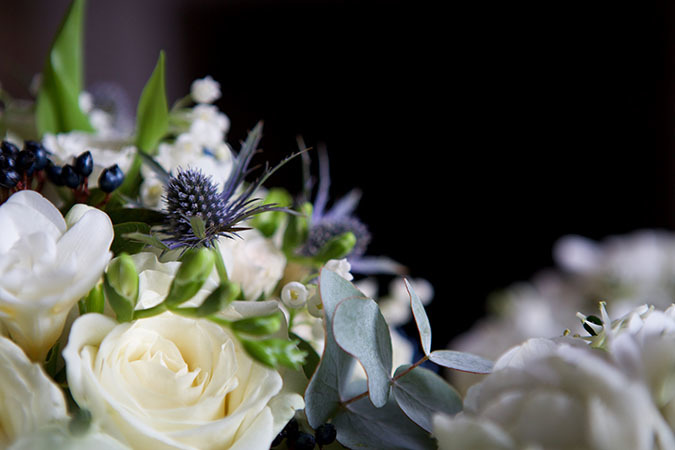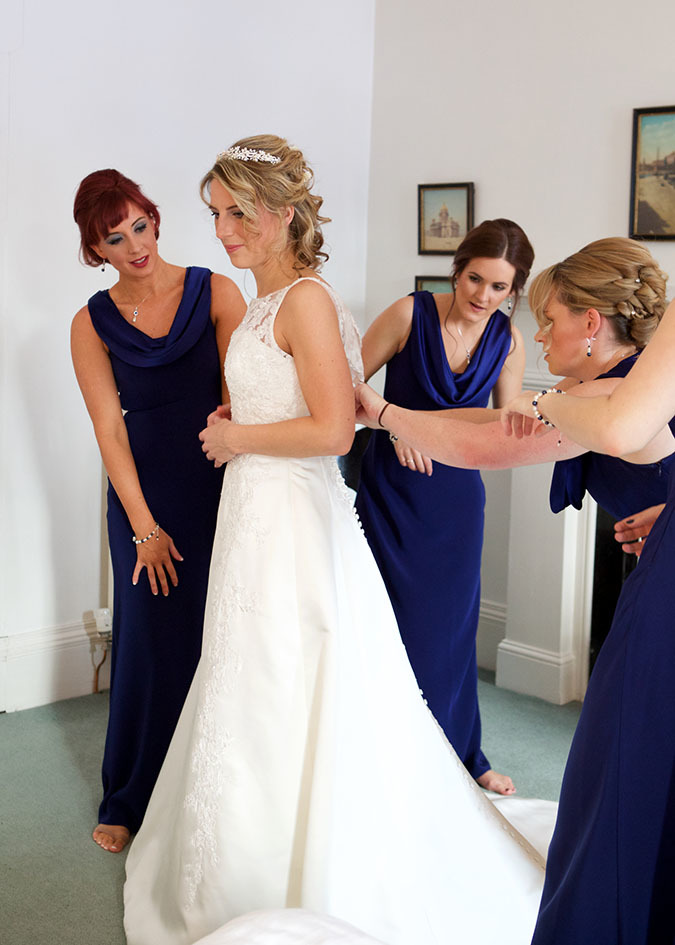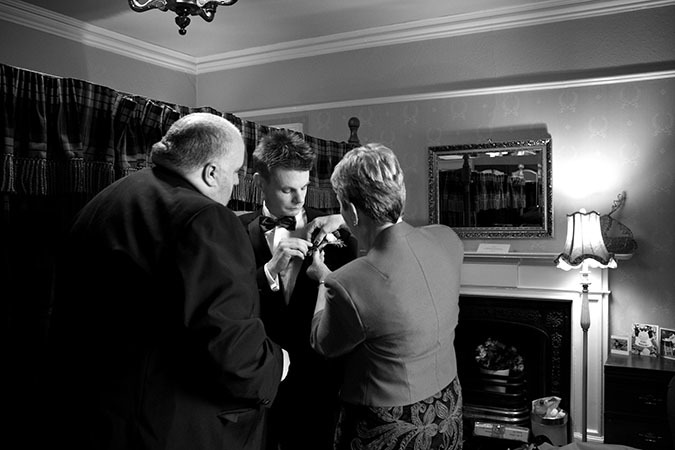 Of all the seasons, winter is the most romantic. Leading up to Christmas, it is completely acceptable to deck your home out in twinkling tea lights, refuse any beverage that isn't mulled and cosy up for the umpteenth viewing of Miracle on 34th Street. It's also a wonderful time of year for a wedding.
With this in mind, couple Anna and Christopher set a December date for their big day. "We envisaged a lovely winter wonderland wedding," smiles recent bride Anna, "and we were lucky to get what we wished for!"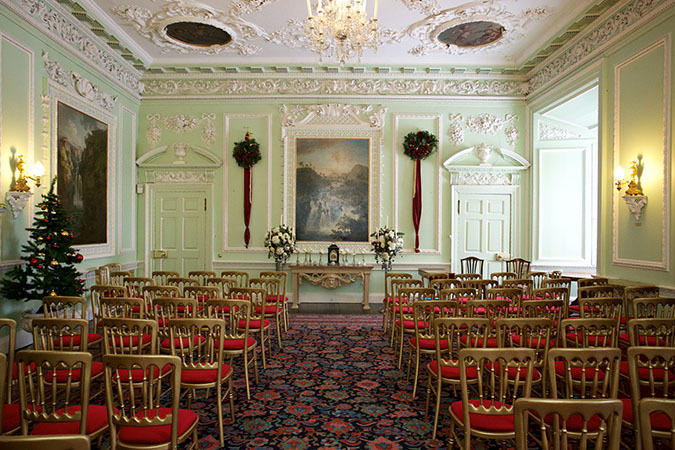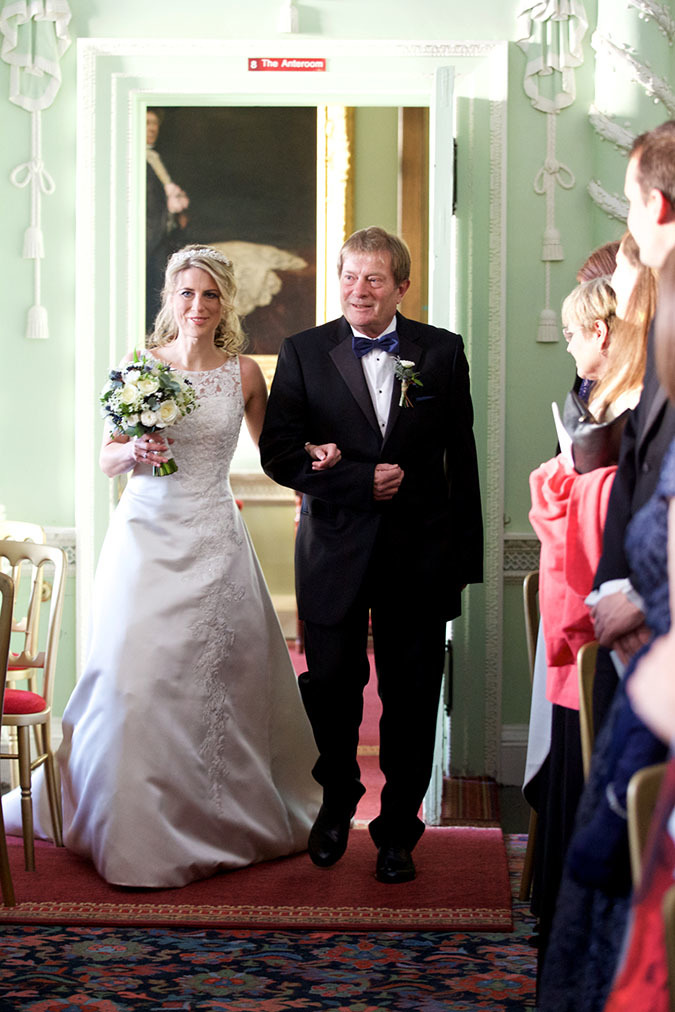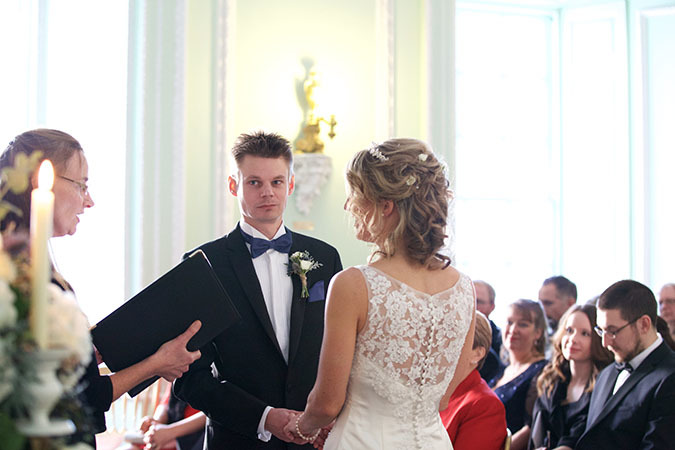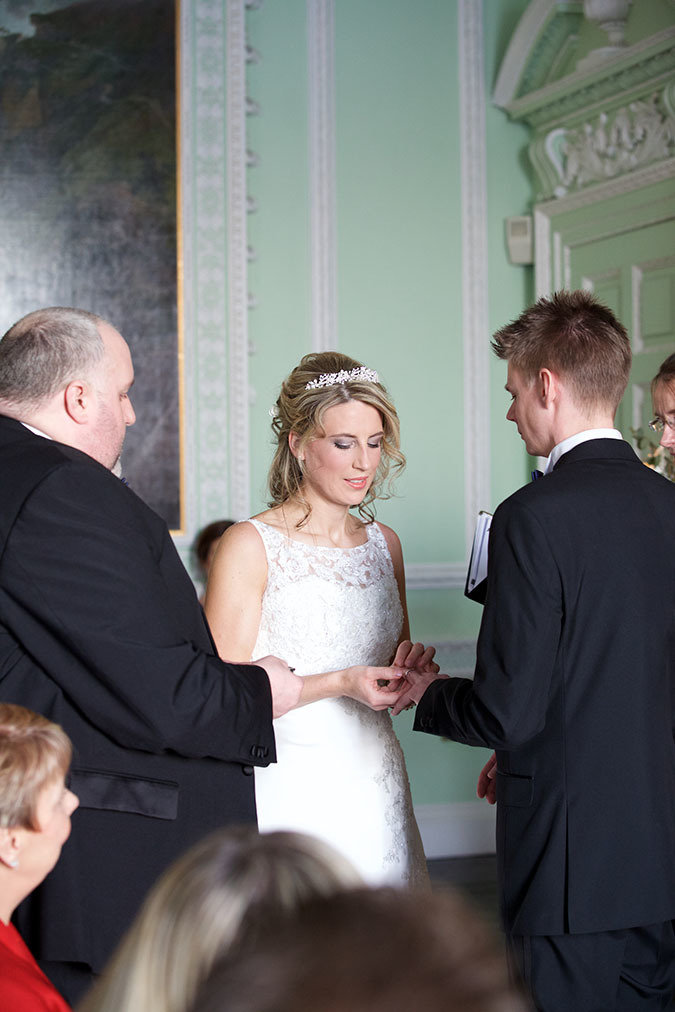 Originally from south of the border, Anna met husband Chris eight years ago in Kent. "It took Chris a while to drag me to Scotland," Anna laughs, "little did I know I would fall in love with this beautiful country and end up getting married here!" Opting to tie the knot at Blair Castle, a venue definitely befitting of a gorgeous festive affair, the couple made a weekend of it with friends and family.
"Blair Castle is the perfect winter venue," explains Anna. "The castle and its ground, the lodges among the trees… it was the perfect hideaway for all the family, not just for the wedding but the days on either side!" Its exclusivity was a big draw for the couple and the couple say it "felt almost royal" to be there.
Attesting to Anna's newfound love of Scotland, the couple even honeymooned in Shieldaig where they saw the Northern Lights – how's that for a romantic getaway?
While most couples marrying in Scotland cross their fingers for dry weather, the couple's big day was only made more perfect when snow fell, creating a gorgeous white backdrop. "We had a blue and white theme and on the day even the sky was blue and the ground was white!" beams Anna.
The rest of the day was filled with personal touches, down to the flowers (white Yorkshire roses to represent the bride's mother and blue Scottish thistles represented the groom's mother) to Christopher's outfit (he changed from a tuxedo to a Prince Charlie outfit with 'Lynne' tartan, another nod to his mother, and surprised guests when the couple arrived for dinner).
In terms of advice for couples, Anna says: keep calm and carry on. "There may be the odd hitch on the day and, yes, we did have a couple!" the bride admits, "but, when you're having the time of your life on the day, it'll fade into the background. At the end of the day, you are getting married – that's what truly matters."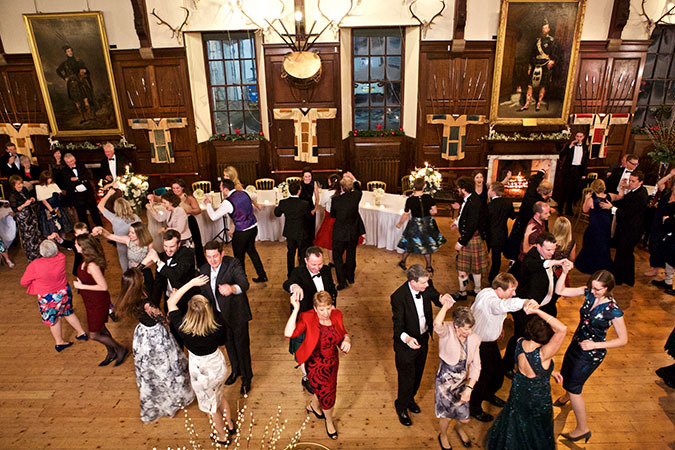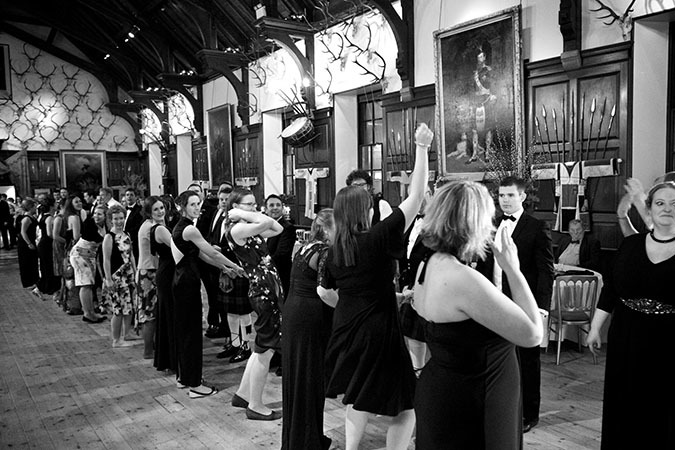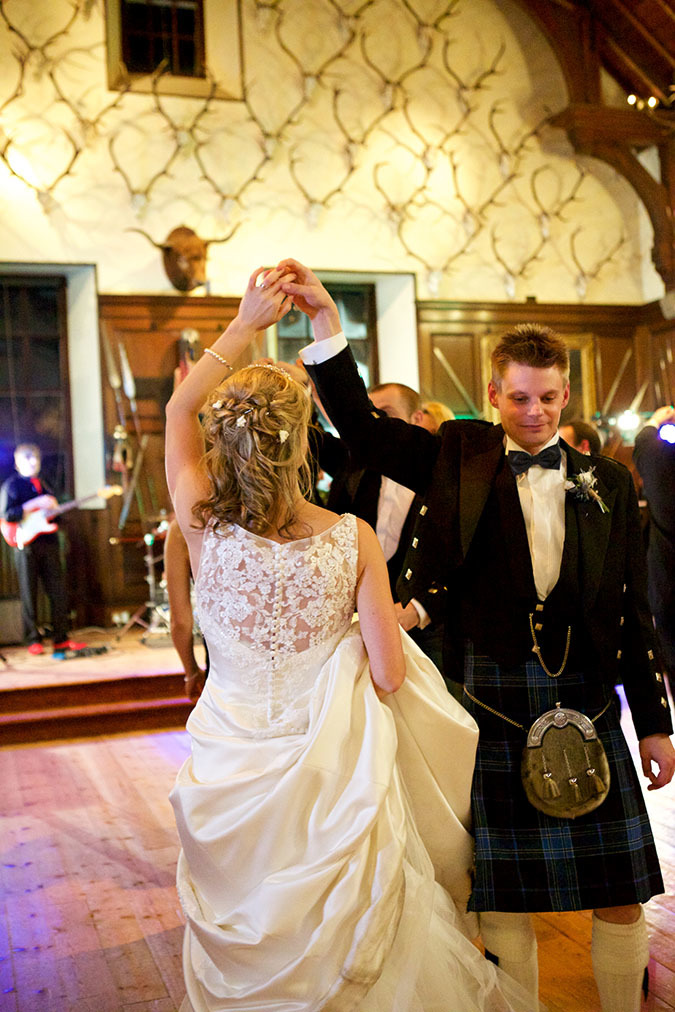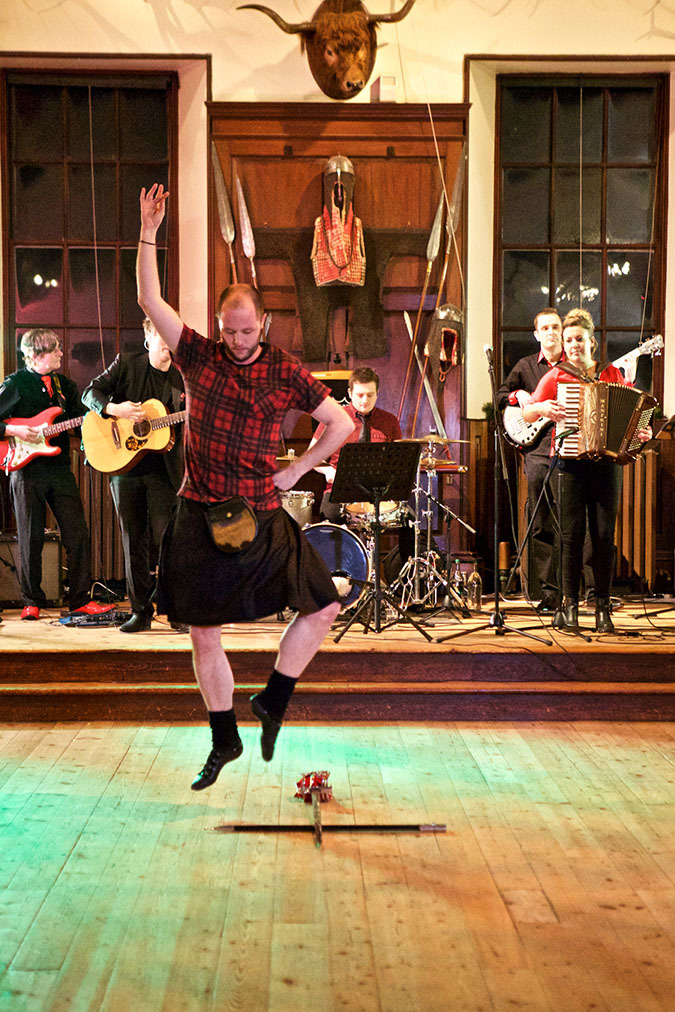 Starting the new year as newlyweds, things feel a little different though the couple's dynamic hasn't changed. "It feels like there's an extra special bond between us," says Anna. "We have lived together for a long time, so nothing has changed but there's is an extra little spark… it's difficult to describe but it's there."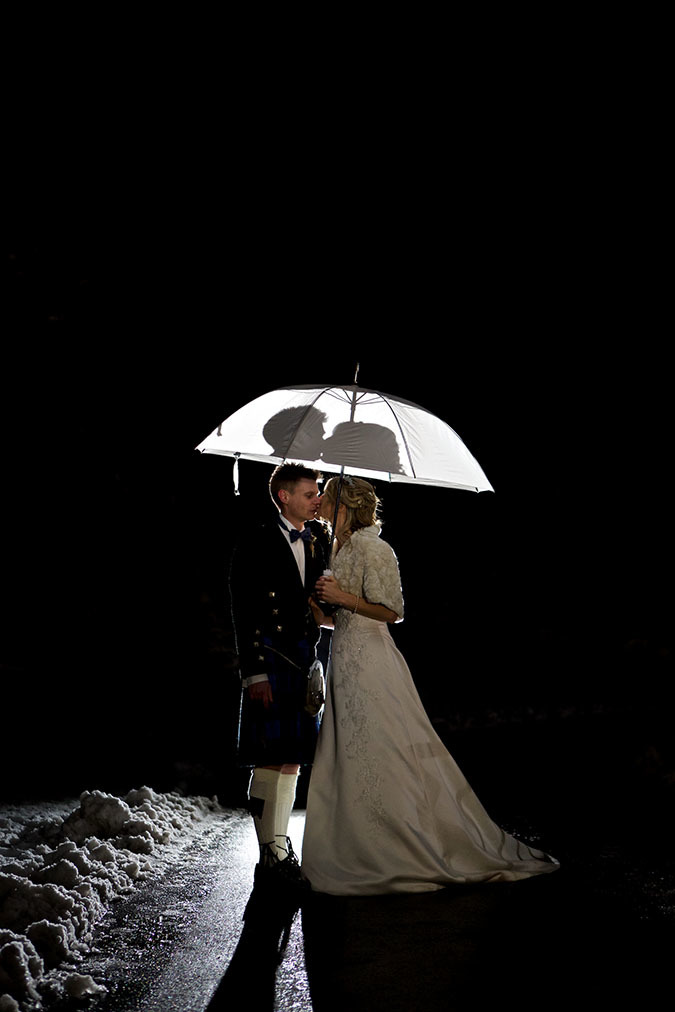 ABOUT JENNI BROWNE PHOTOGRAPHY
Jenni Browne is based in Perthshire, Scotland. Her fine art wedding, portrait & architectural photography delivers unique and creative images using available light and natural surroundings.
Connect with Jenni Browne Photography…
 FACEBOOK | TWITTER | PINTEREST

Venue: Blair Castle, Blair Atholl.  "We first visited the venue two years ago and instantly fell in love – it's truly magical!"
Photographer: Jenni Browne Photography. "We chose Jenni because of her non-intrustive and natural, artistic style."
Transport: A and B Wedding Cars and Sidlaw Executive Travel.
Dress: Ellis at Confetti Bridal.
Cake: Scrumptious Cakes. "Paula-Jane managed to include our cats Podge and Blackjack in our special day by producing a rather sweet wedding topper."
Caterer: Prestige. "Absolutely fantastic food and great options for those with special dietary requirements. The service was excellent and our guests nicknamed the staff ˜food ninjas' due to their military-like precision."
Florist: Coach House Flowers. "Emma's knowledge of all the flowers and what would be appropriate in our venue was second to none. A minor buttonhole crisis (created by us) was averted without any hassle only a couple of hours before the ceremony!"
Entertainment: Scotia String Quartet and The Tatties. "The Scotia String Quartet were fantastic; the variety of music they offered was great. The Tatties were able to learn and perform a few special requests for us and we could not recommend them highly enough. The Strip the Willow utilising the entire length of the ballroom was absolutely fantastic!"
Jewellery: Rings from 77 Diamonds.
Accessories: Cape from Coast.
Hair and make-up: Kathleen from Atholl Hair Room and Angie from Atholl Beauty Room.