Atmospheric + romantic wedding day at Neidpath Castle, Peebles
"Inside, our venue was a very atmospheric, authentic Scottish castle!"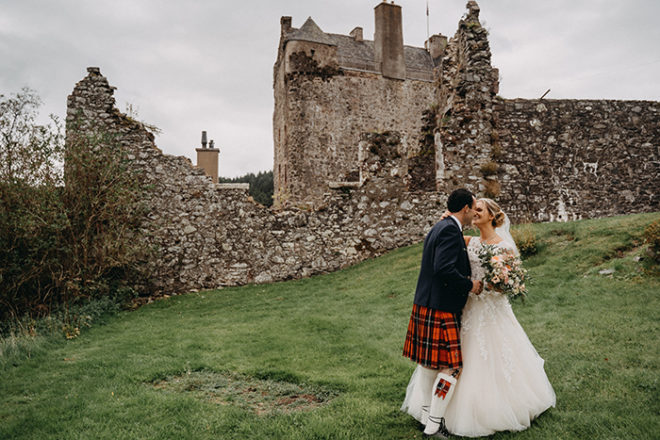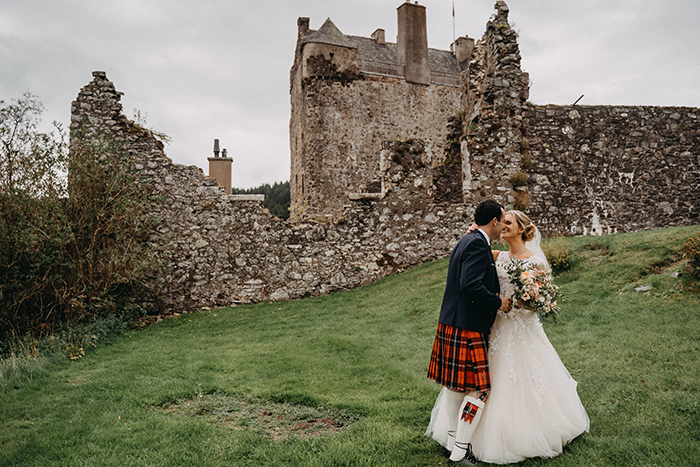 A romantic, ancient castle provided the perfect setting for Catriona and Ramsey's own historic moment.
Read all about the couple's beautiful Scottish castle wedding day in bride Catriona's own words…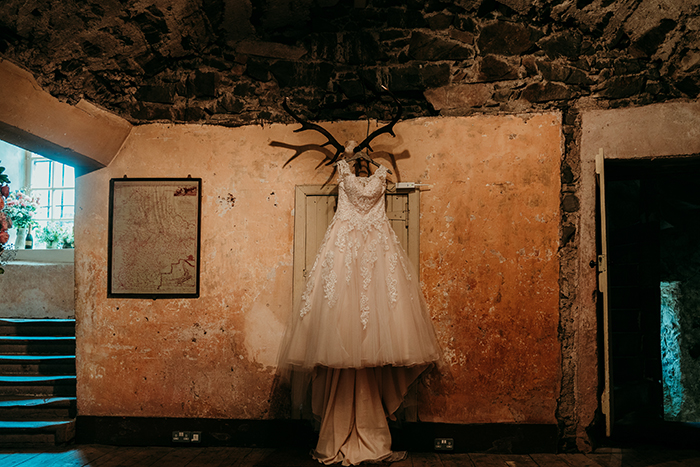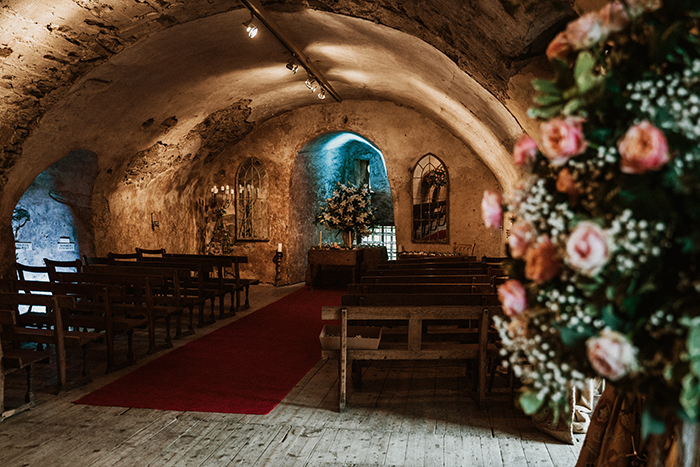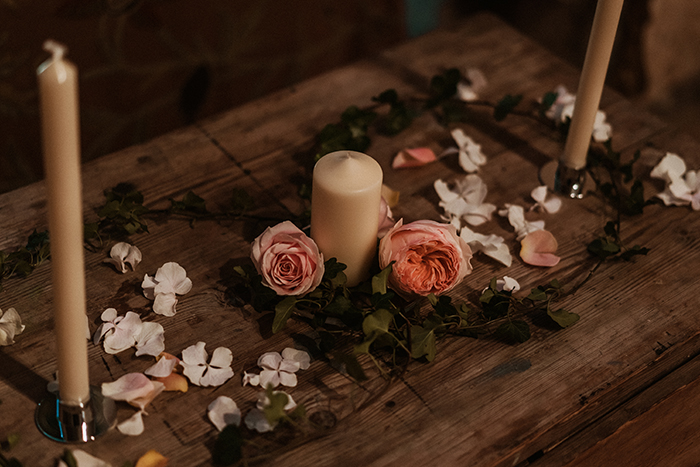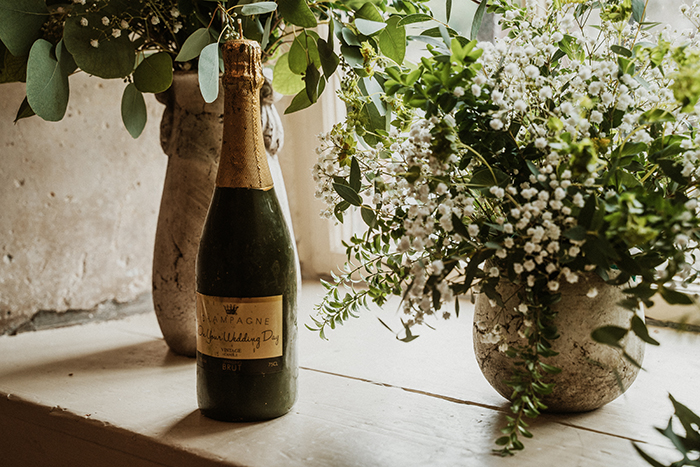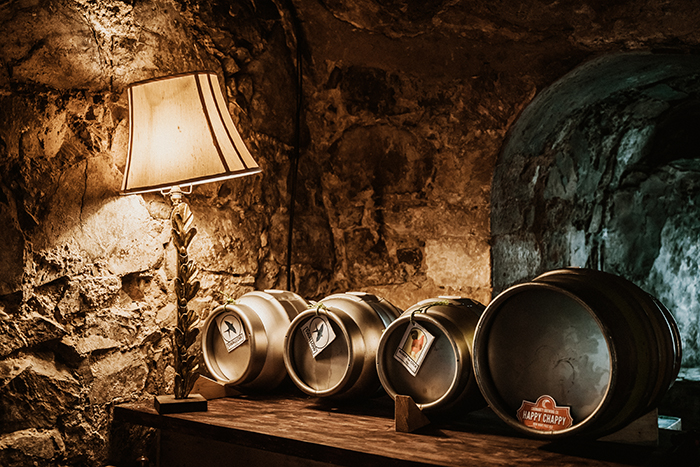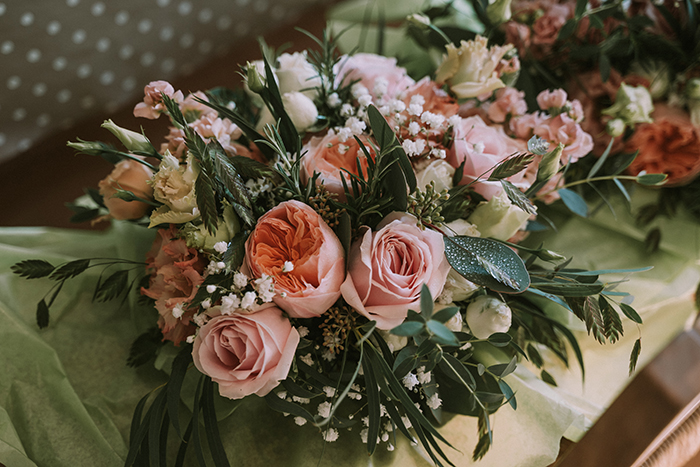 We were married at Neidpath Castle just outside the Borders town of Peebles. It was the only venue we visited, having done a lot of online research, and we knew it was perfect the moment we arrived.
We didn't have a clear idea of what we wanted the venue to look like, although we did have certain requirements: It had to be beautiful, fairly secluded, and impose no restrictions on our creativity.
We were set on sourcing our own caterer, designing our own menu from scratch, adding our own visual touches throughout the venue and also having an impressive open bar for our guests.
When we viewed Neidpath for the first time the owner showed us round and told us they do not host a large number of weddings, which instantly made us fall in love with it even more – it was the unique venue we'd been looking for.
From the castle ramparts you can look down on the banks of the majestic River Tweed rushing by with no other buildings in sight other than the spires of the churches in nearby Peebles.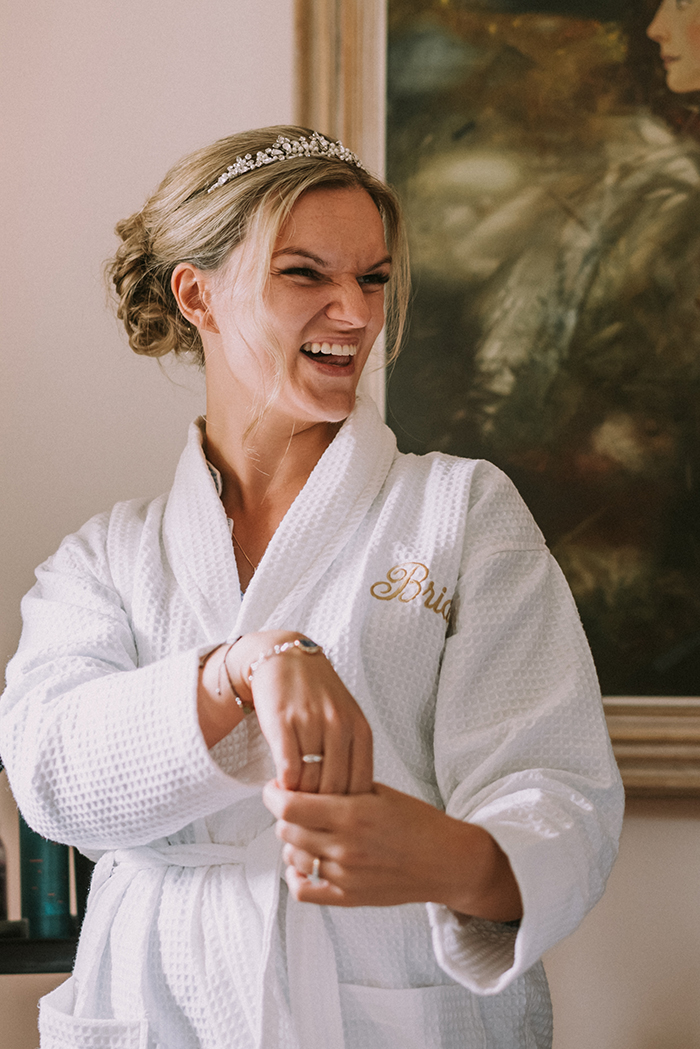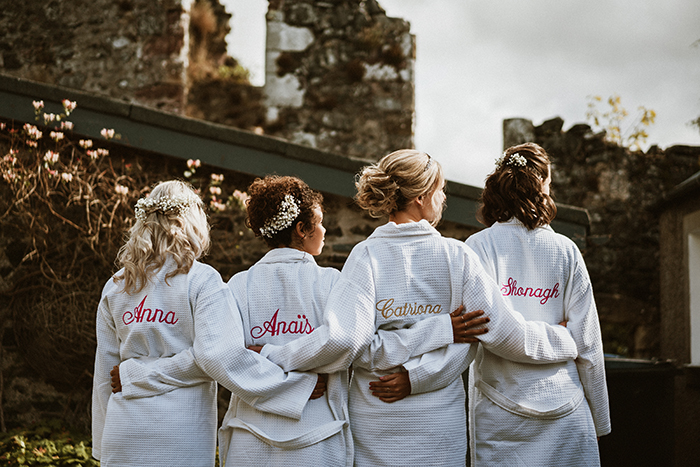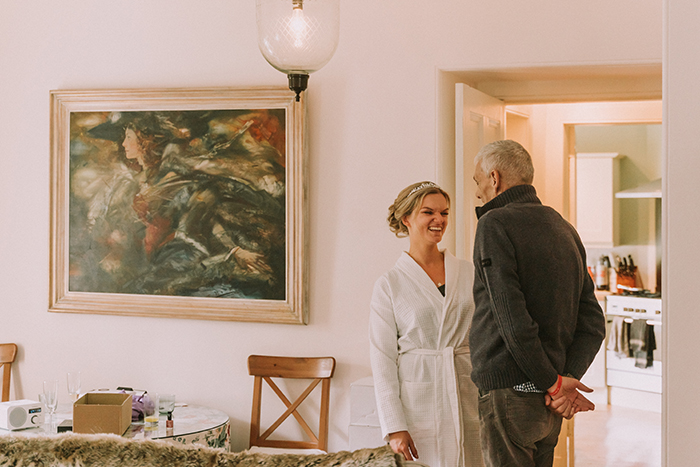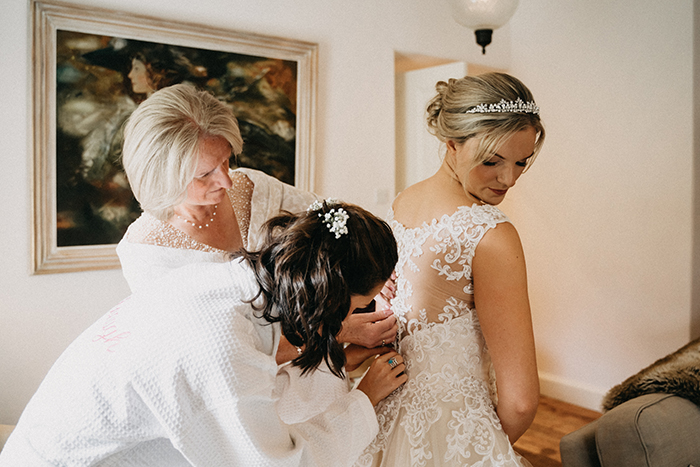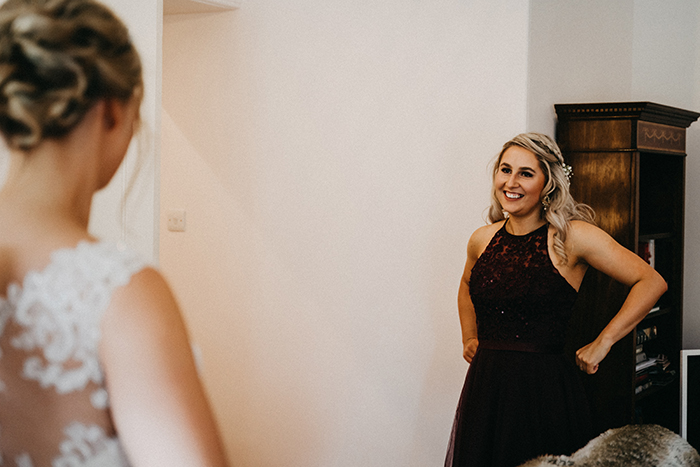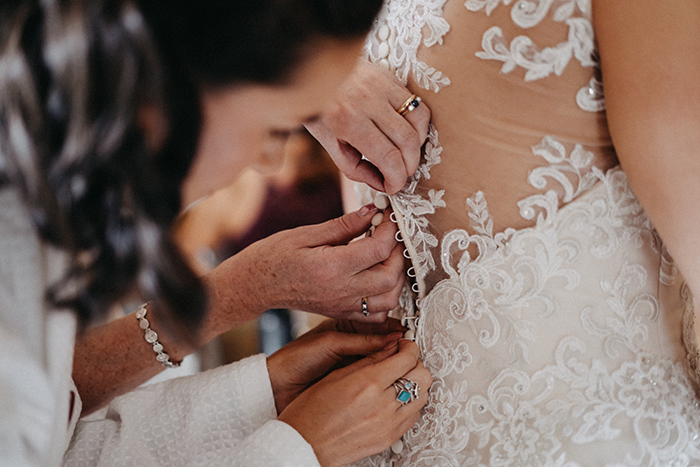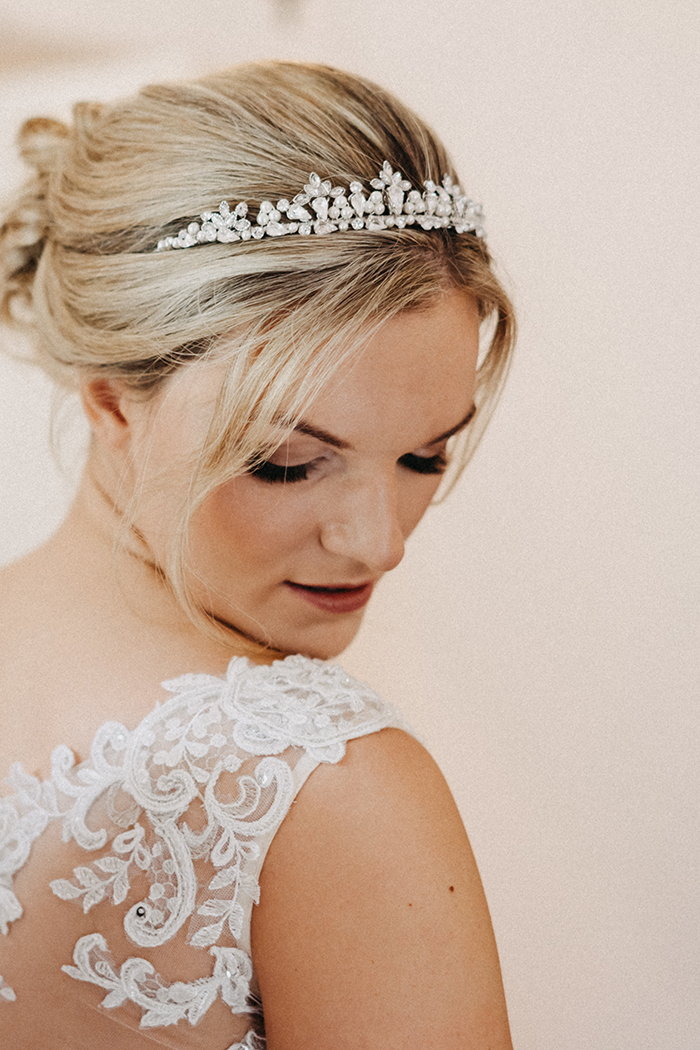 We didn't have a clear colour scheme or theme to begin with, but these all developed really naturally as we planned.
The castle instantly lent a shabby chic look which we both love with bare stone walls and beautiful old rugs and wooden floors. With our florist Scent of Ginger's help we chose dusty pinks and coral to match the late summer flowers with striking red from the groom's family tartan and the bridesmaid's dresses.
Our florist spent so much time with us (literally several hours) over a few meetings helping us decide what flowers to have. We felt she got to know us really well to help tailor the flowers including a huge lily display to match our engagement story and rosemary in the buttonholes because of a nickname given to the groom.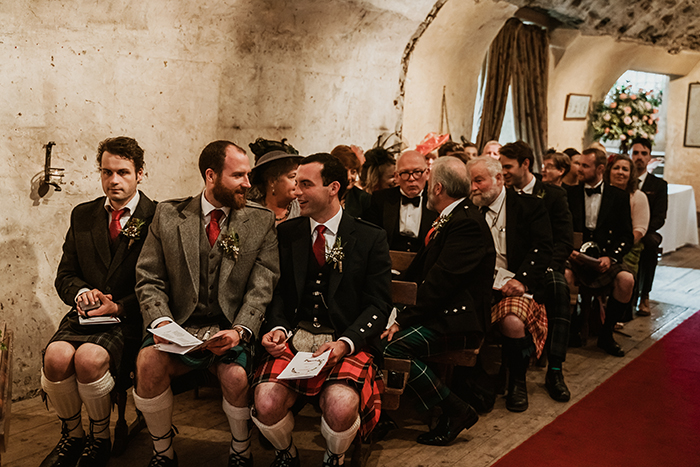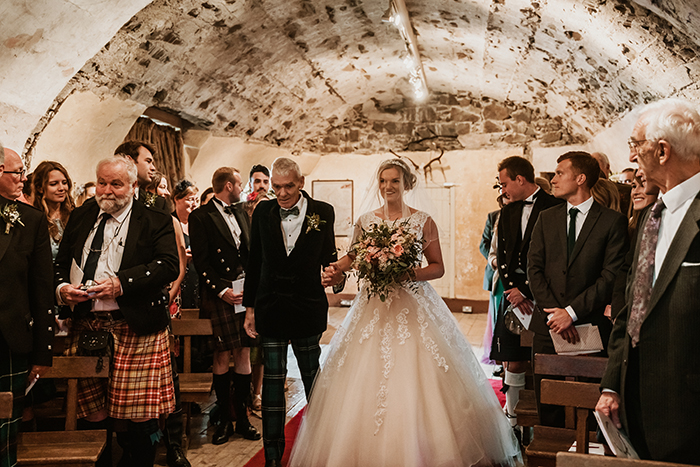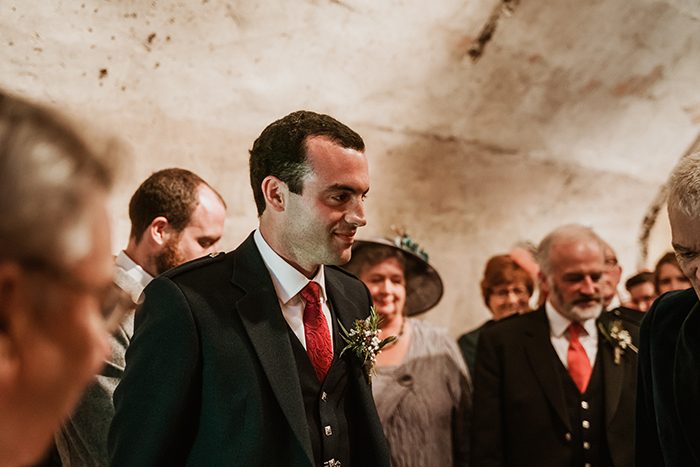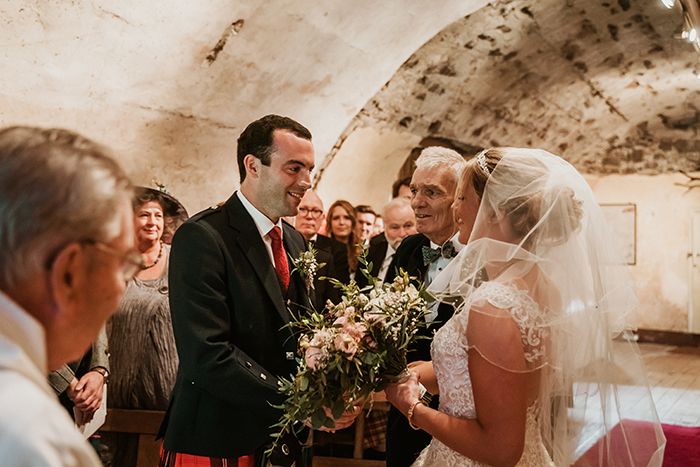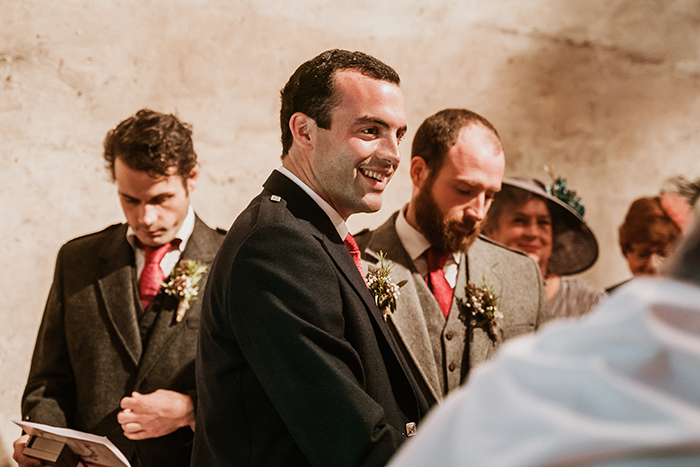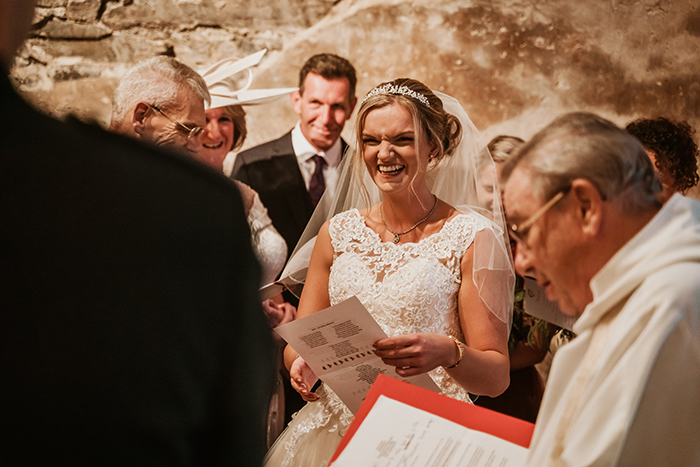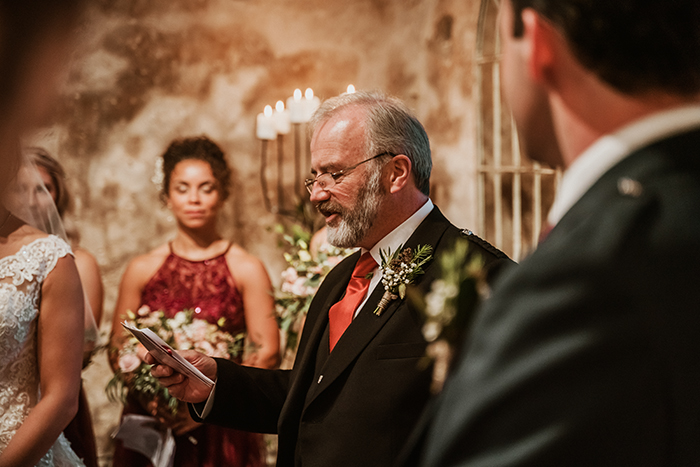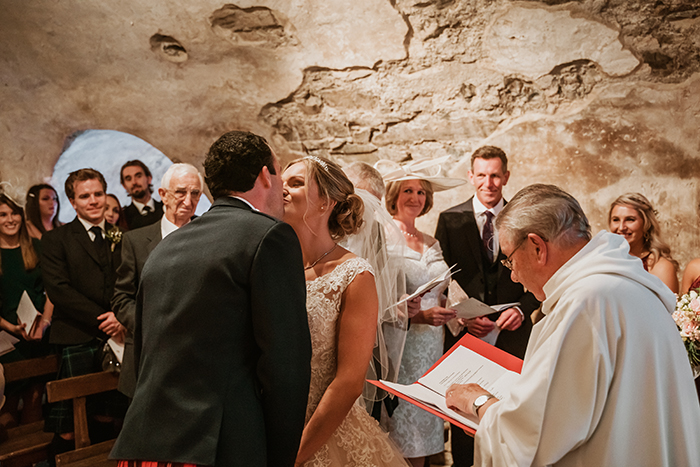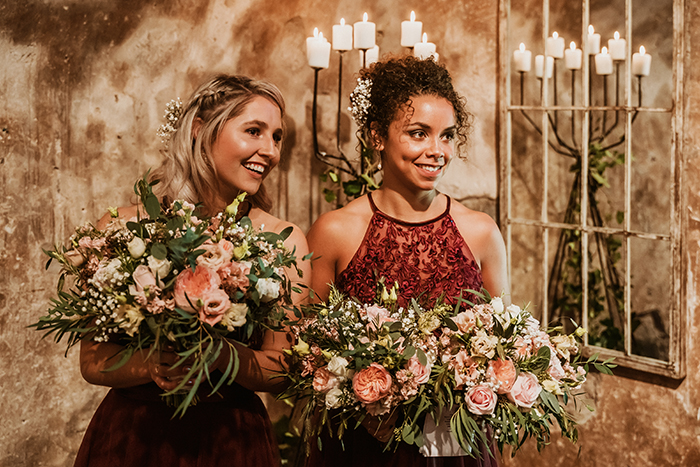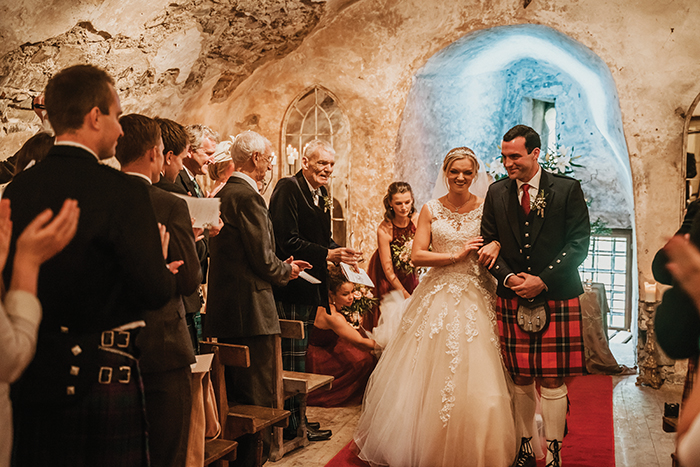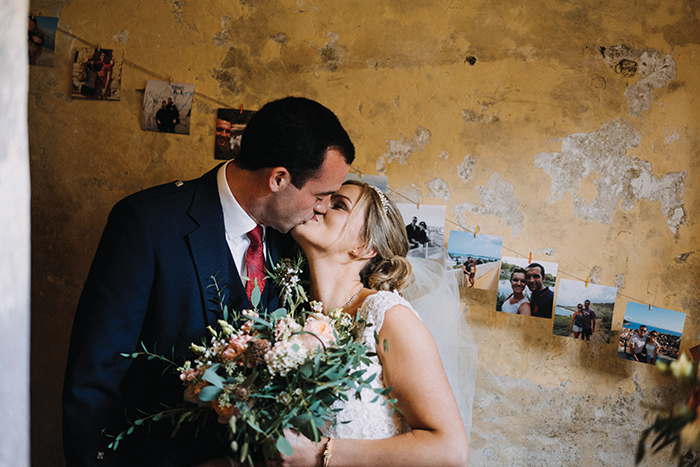 Neither of us had very set ideas of what we wanted our wedding to be like so we very much made it up as we went along together. We were really excited to do the wedding planning and we deliberately chose a venue that offered a totally blank canvas to bring in all of our own suppliers and wouldn't tie us down to using the in-house caterer or bar.
We were really lucky with all of our suppliers and they all added their own unique and valuable contribution which might not have come if we hadn't sought them all out ourselves.
We were enormously fortunate to have parents who wanted to help by offering advice but were very clear that it was our day and we should have the final say on absolutely everything – so we really did have it all our own way.  We loved planning the wedding and after it was all over missed having it as a project after the big day.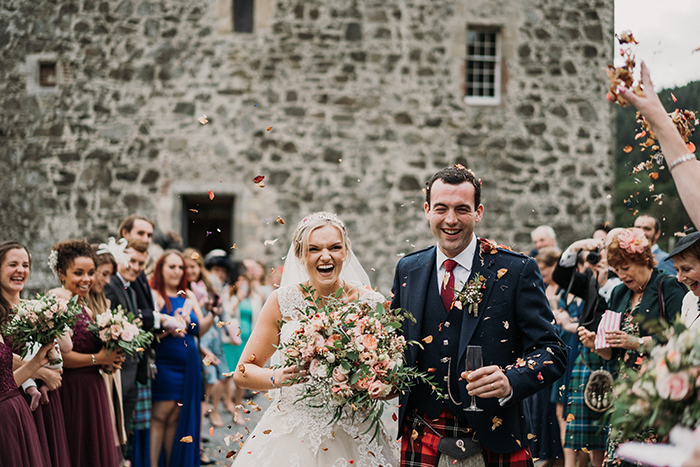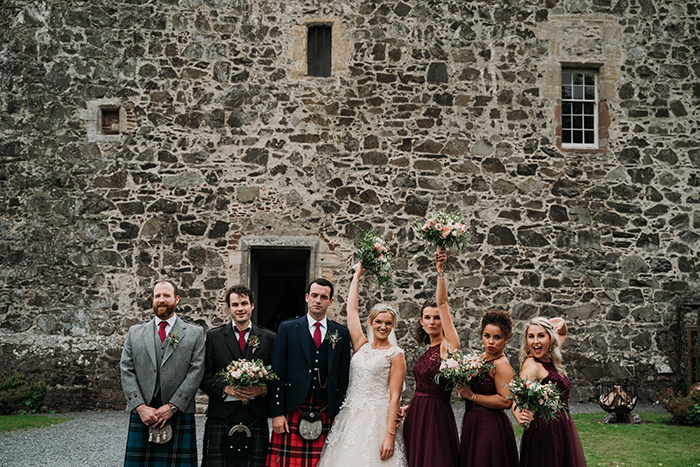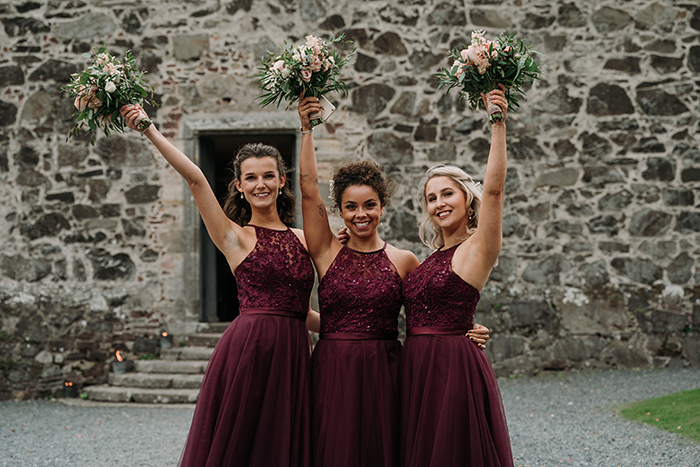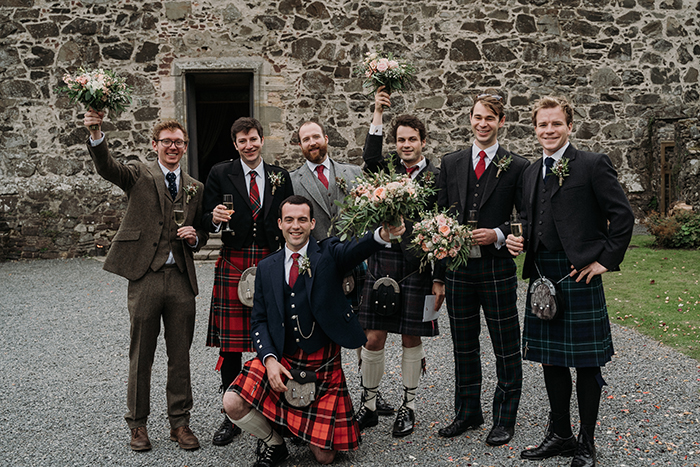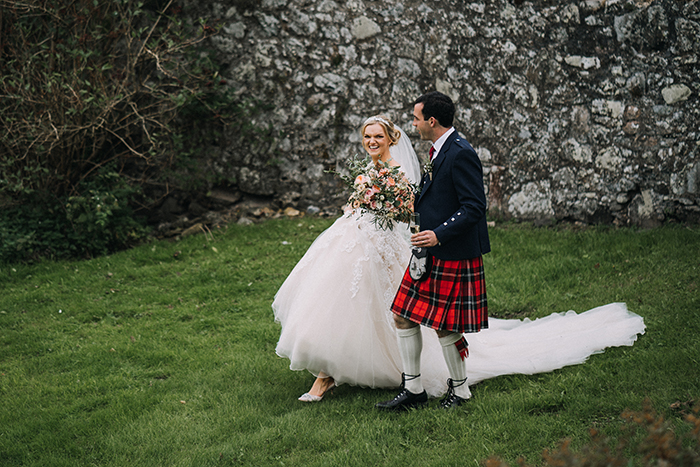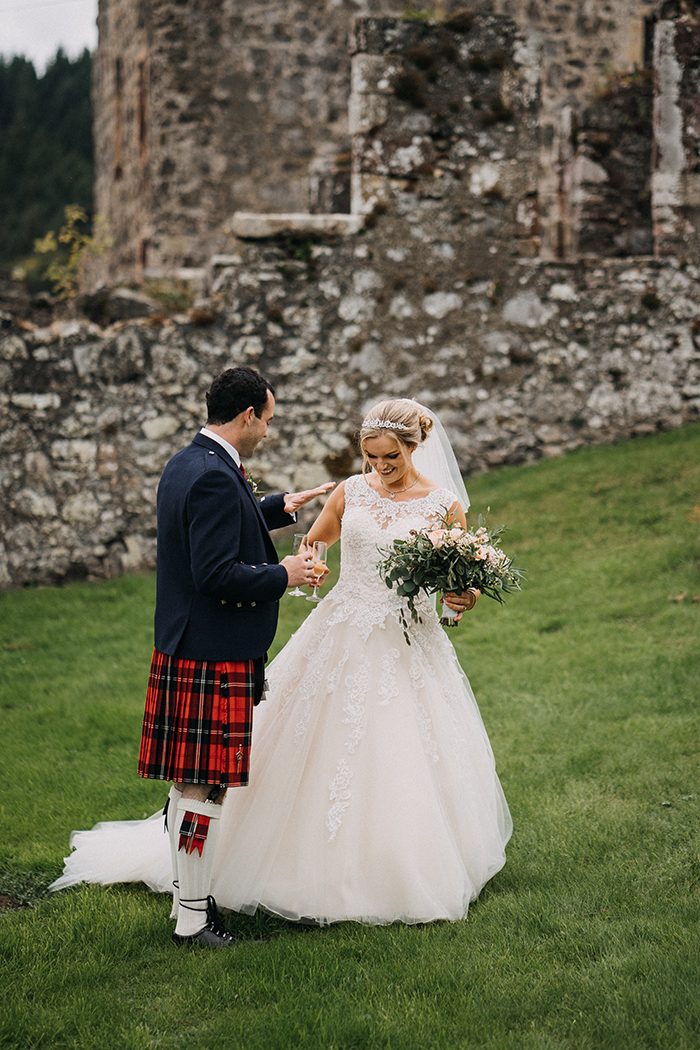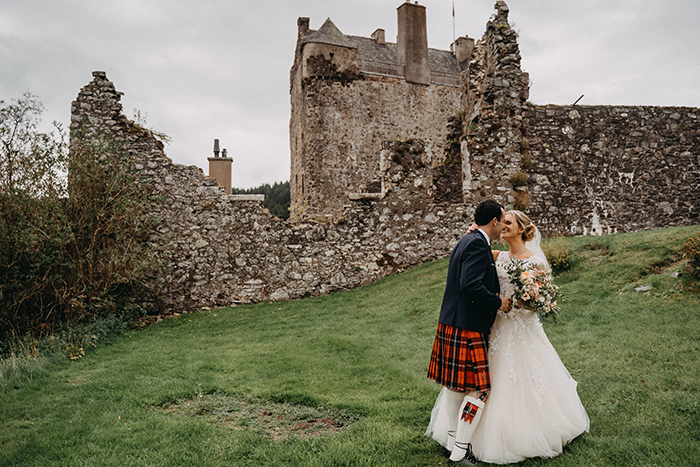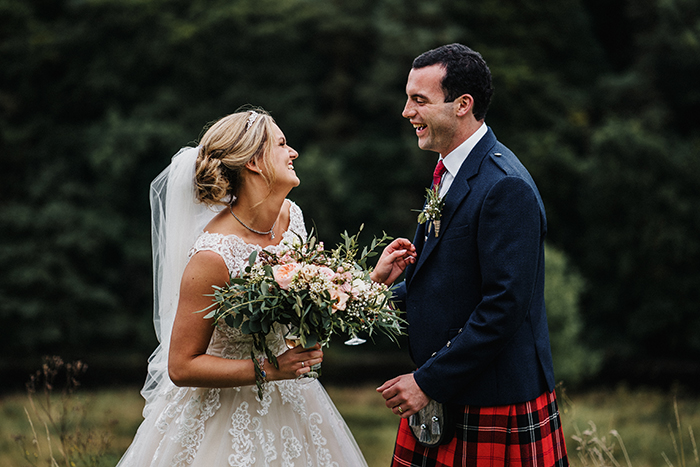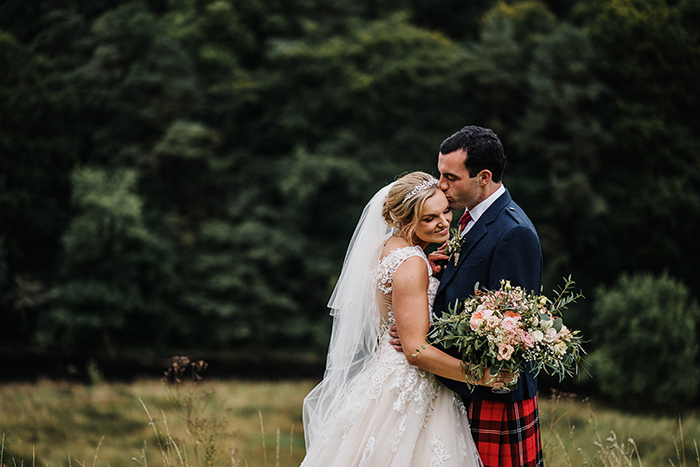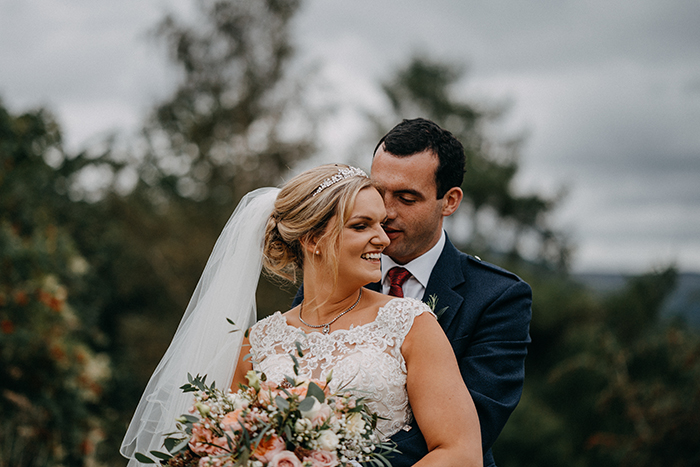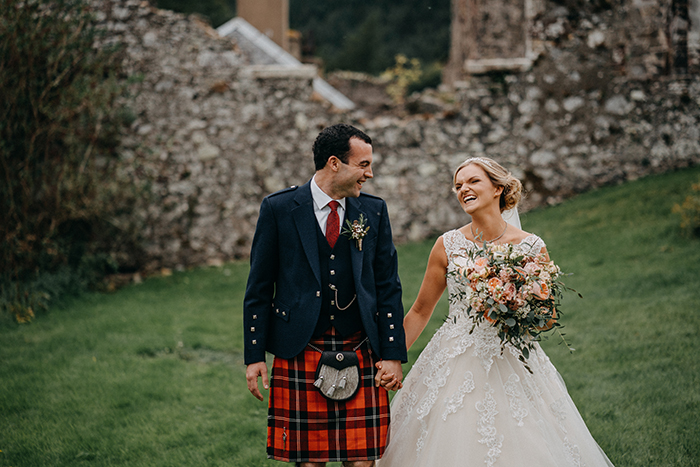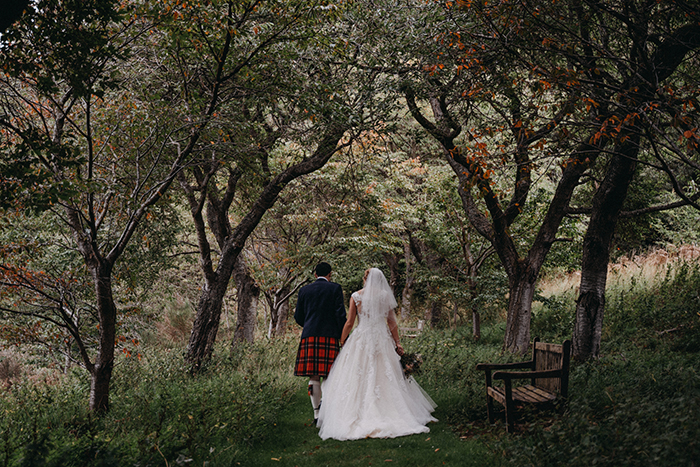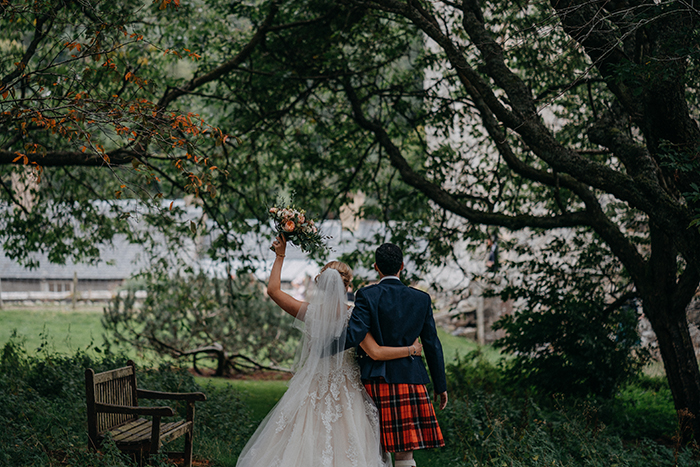 One of the best moments was the father of the bride speech.
We swithered about the best time to have the wedding speeches as we were conscious that too many in a row might be hard on the guests and some of our speakers might prefer not to have it hanging over them all day!
Wee had the father of the bride just before the wedding breakfast and the groom and best men later on just before the first dance.
My parents arranged a surprise firework display for the evening of our wedding! Mid way through the band's set, we were all asked to go outside to stand under the most beautiful, clear, starry sky.
Everyone 'oo-d' and 'aaah-d' all the way through. We are so lucky to have such incredible families! Apparently locals in Peebles were asking the following day if anyone knew about the festivities at the castle the night before!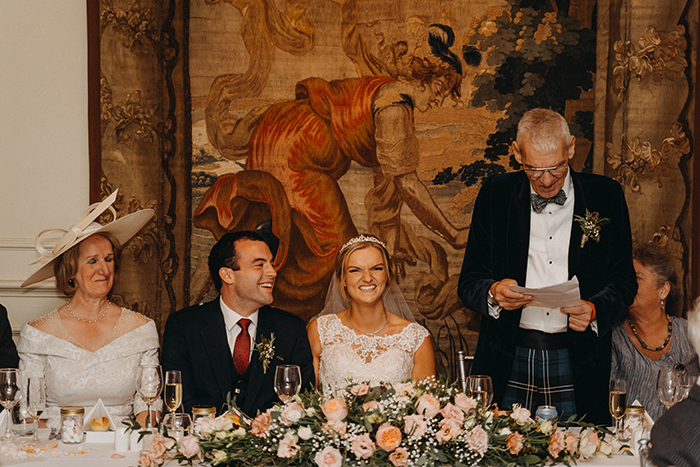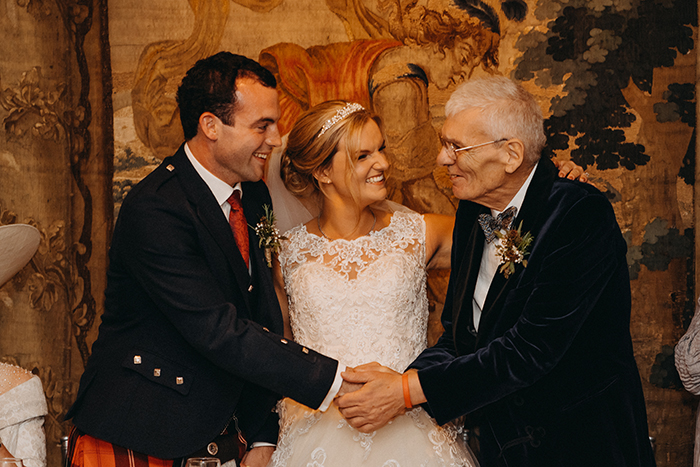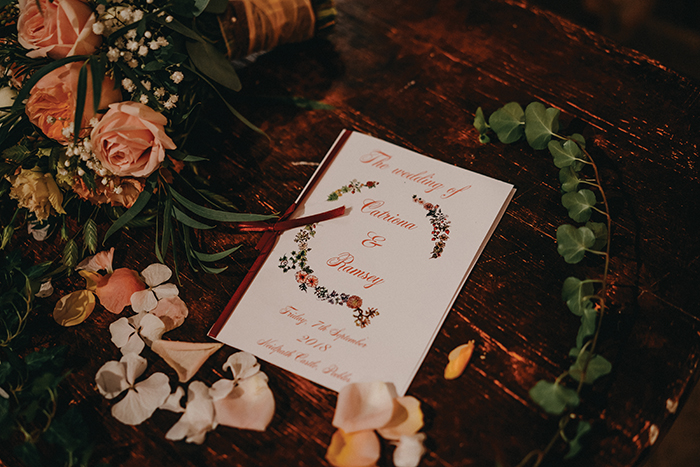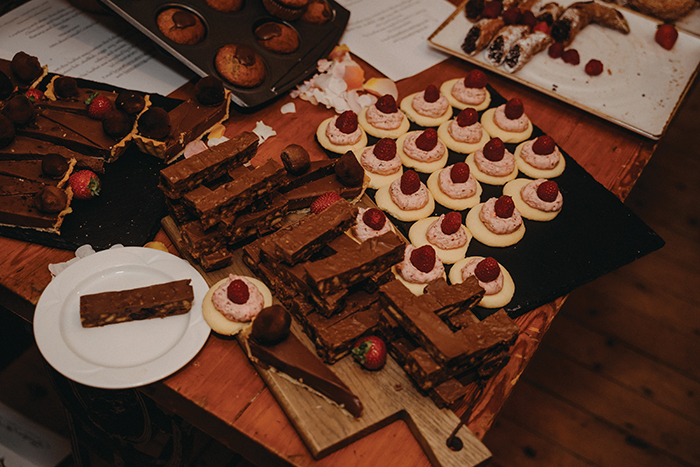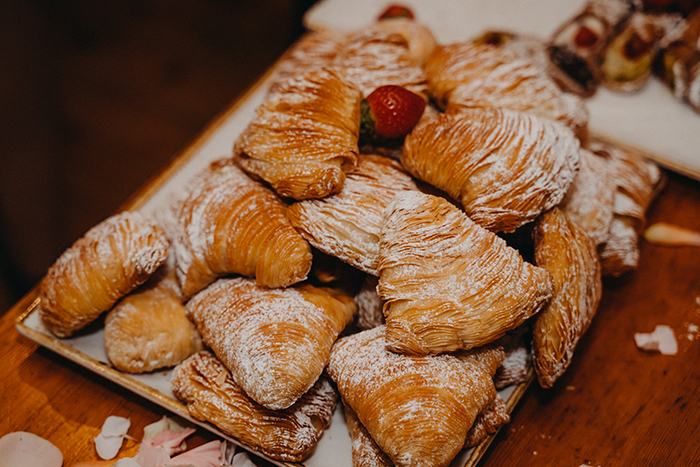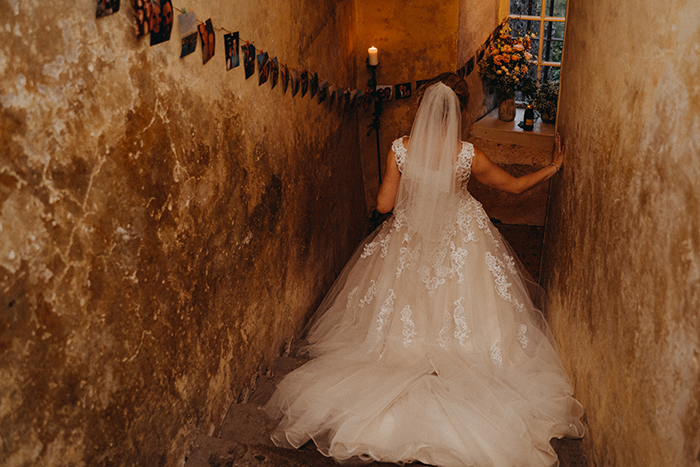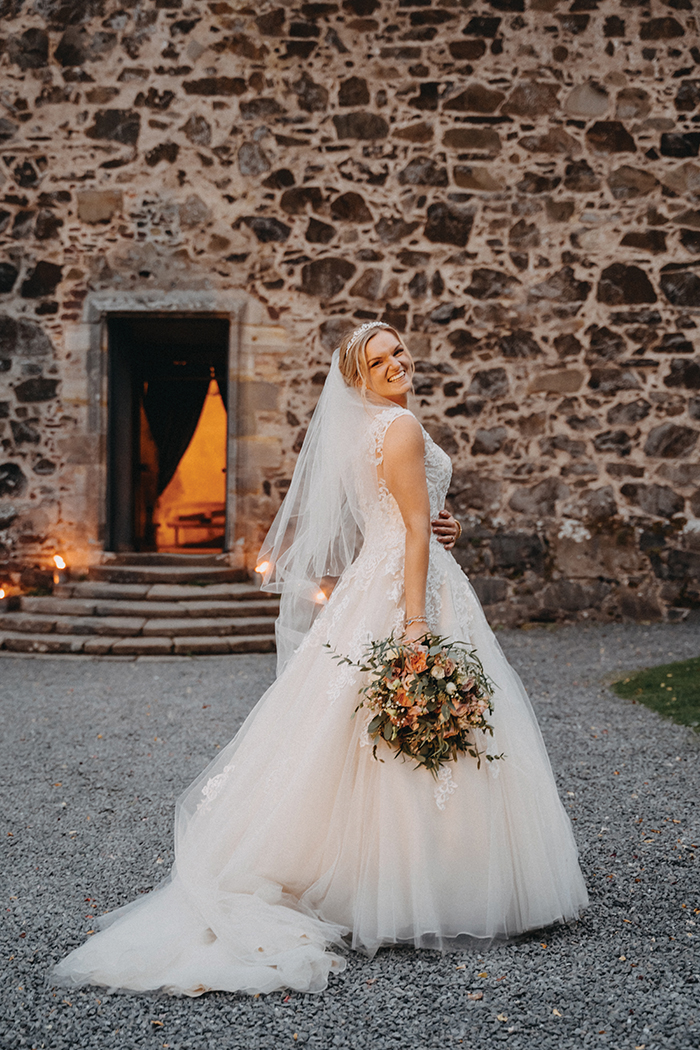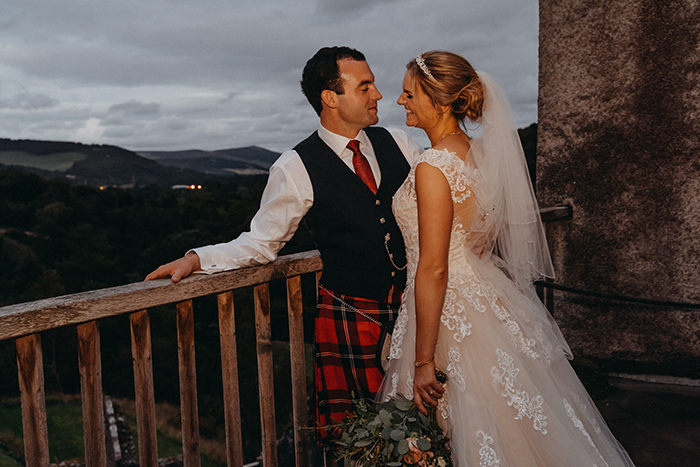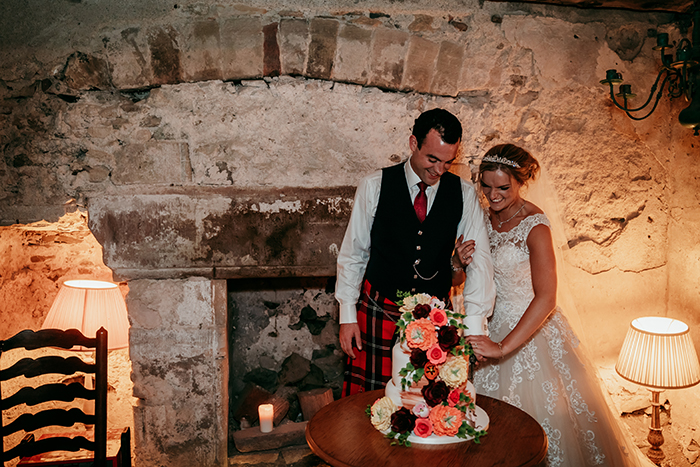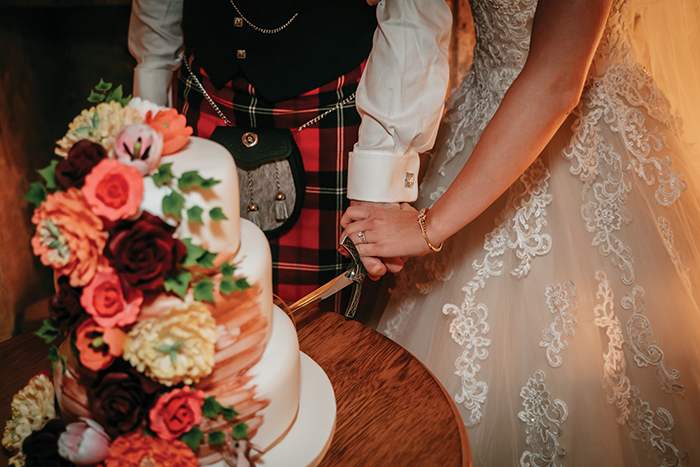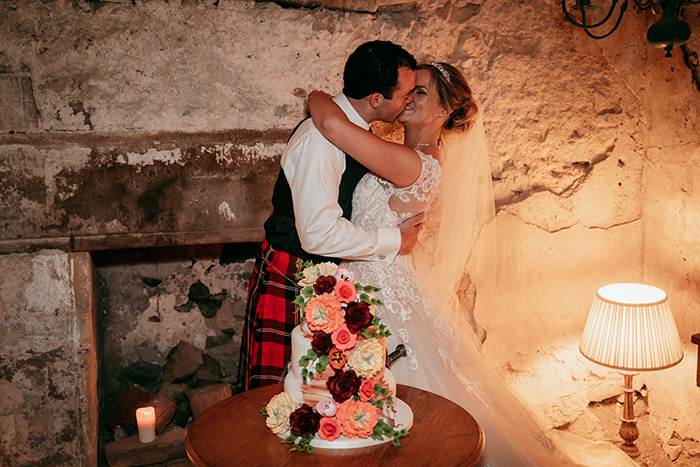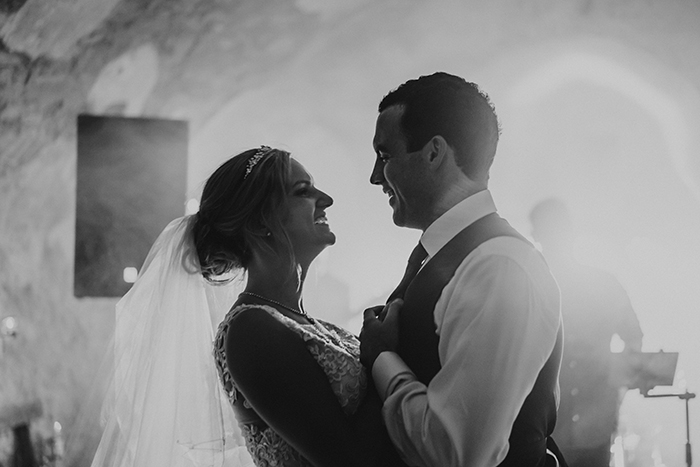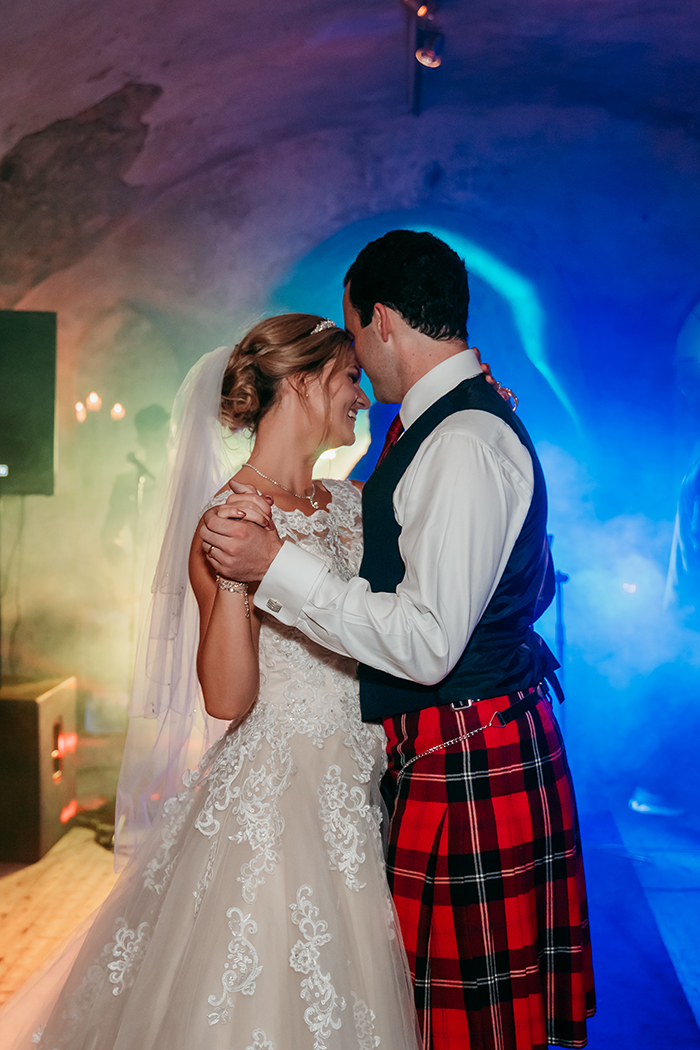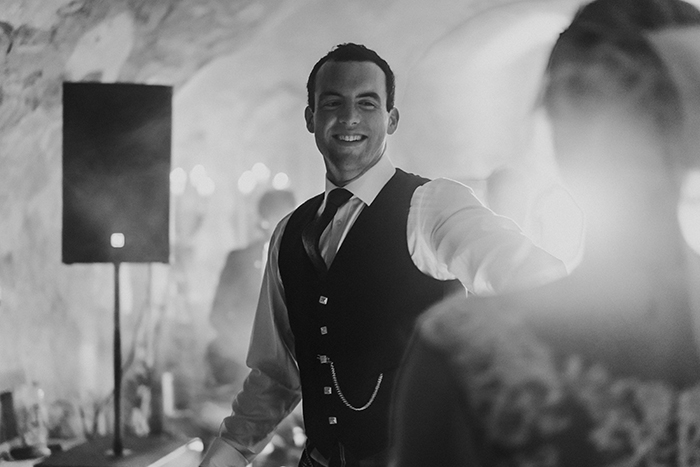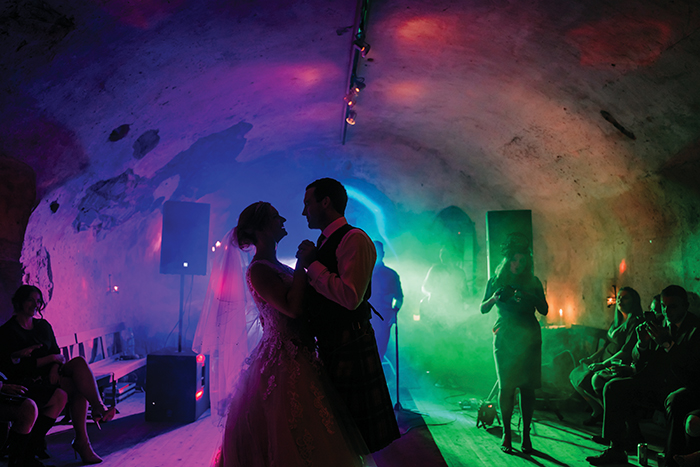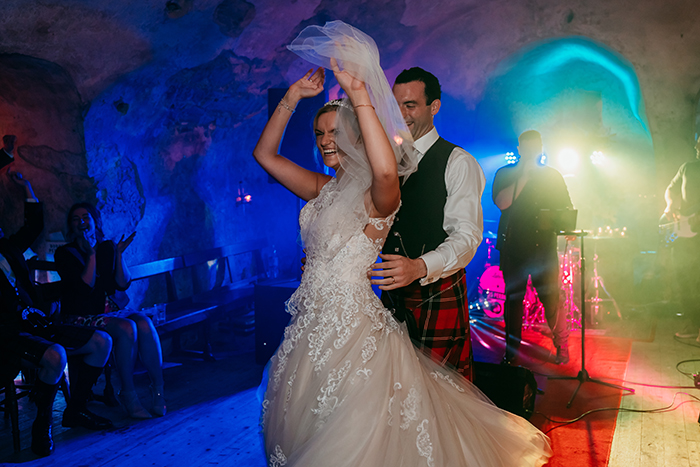 We already lived together so not much has changed since the wedding, but it feels good to be married.
I don't think the novelty of referring to each other as husband and wife will wear off any time soon!
It has been so nice that the loving, happy atmosphere on the day has been commented on by so many of our friends and family, we feel so much closer to each other and also to our guests and it is great to have made such a wonderful memory to treasure and share.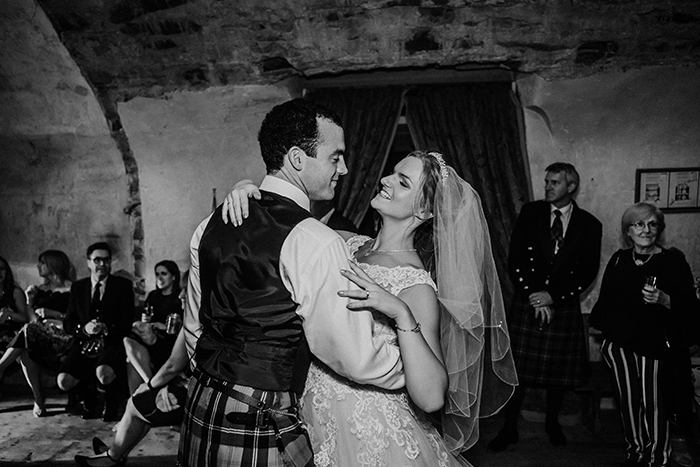 Photography: Dearly Photography | Venue: Neidpath Castle
Florist: Scent of Ginger | Bride's dress: Morilee at Gwenne's Wedding Services
Groom's kilt: Geoffrey Tailor | Groom's waistcoat + jacket: MacGregor + MacDuff
Celebrant: Rev Colin Chaplin | Cake: Rainbow Sugarcraft | Band: Los Perros
Catering: Bien Catering