Vintage Countryside Day at Runningburn Marquee, Scottish Borders
New venue Runningburn Marquee played host to a relaxed countryside day for this couple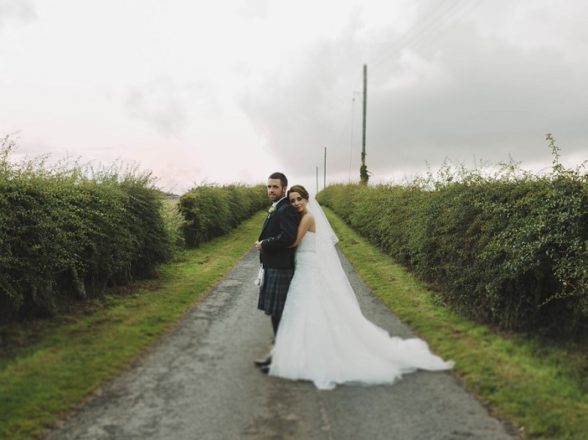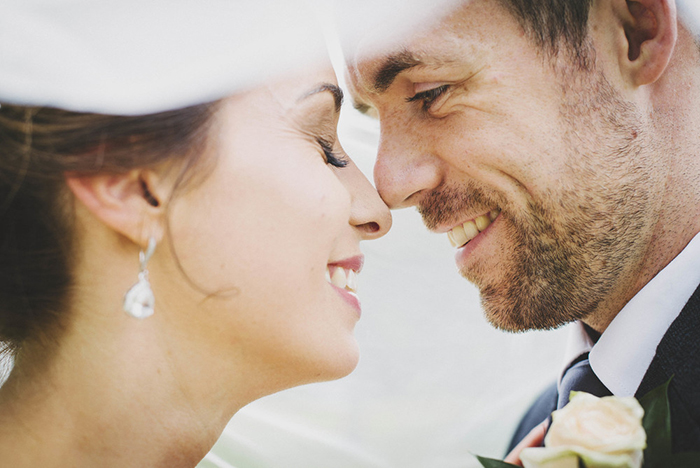 Louise Nixon + Kevin Lee
Saturday 25th July 2015
Hoselaw Chapel + Runningburn Marquee, both Scottish Borders
Photographer: Claire Juliet Paton Photography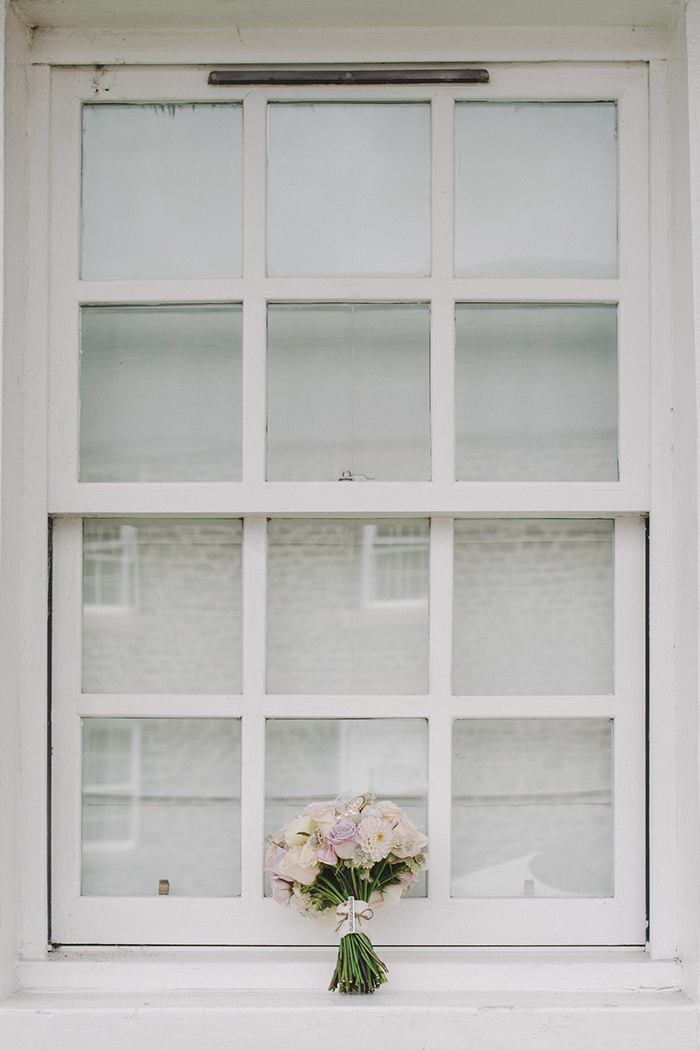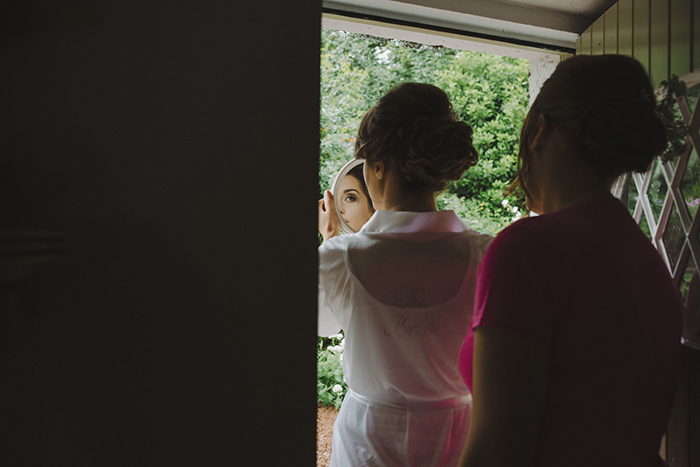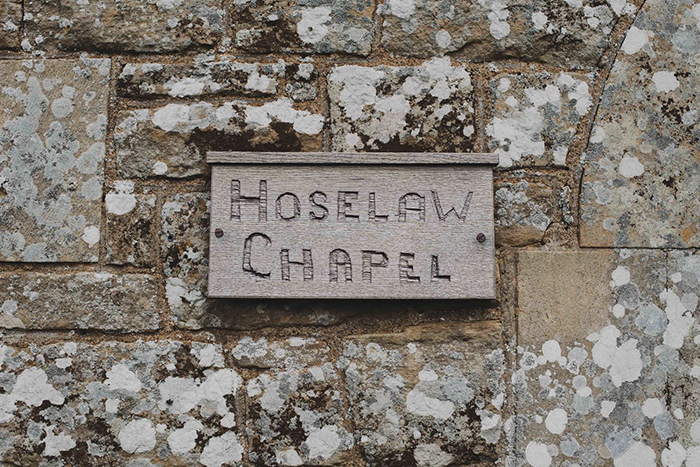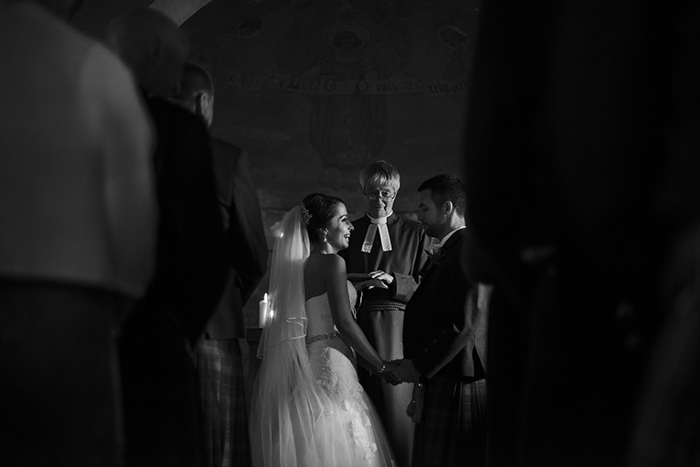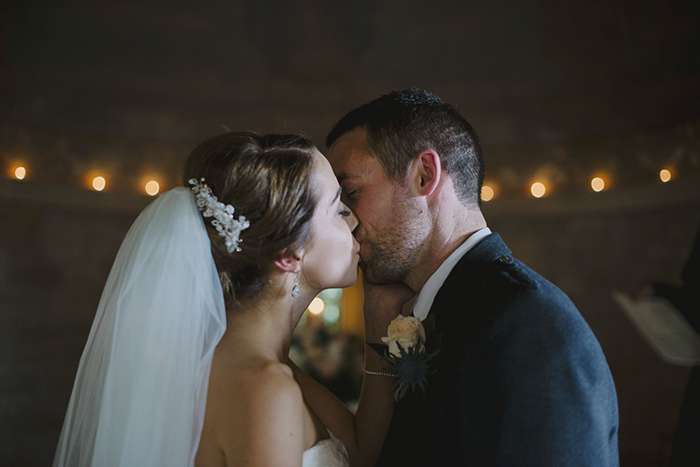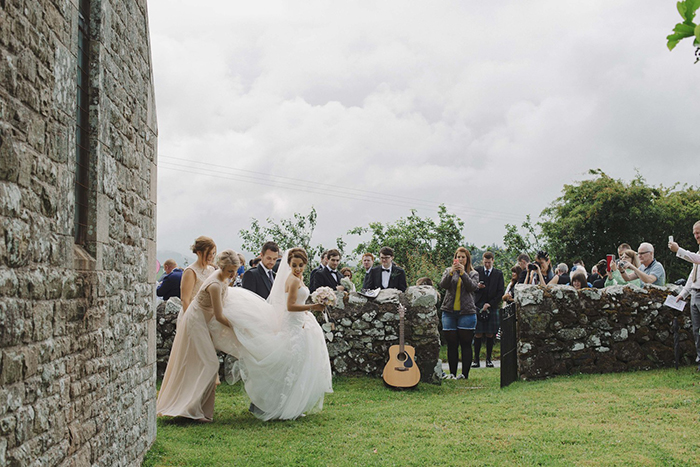 "We had our ceremony in a tiny chapel in the middle of nowhere," bride Louise tells us. "I'd wanted to get married there ever since I was a little girl and Kevin actually proposed to me there, so it was extra special." Louise and Kevin say that their ceremony was the stand out highlight of their day, saying their vows by candlelight in the presence of family and friends.
The couple then had a drinks reception at Cherrytrees Garden; they were also one of the first couples to have their celebration there! "It was so magical, like your own secret garden," says Louise. "Amanda who owns the garden was a delight to deal with and so accomodating to us."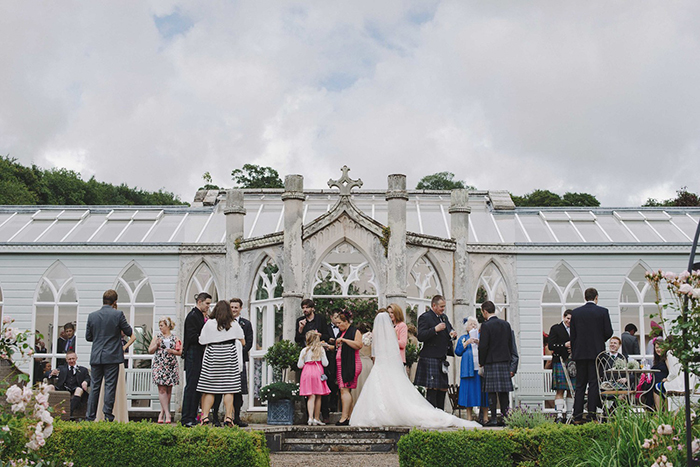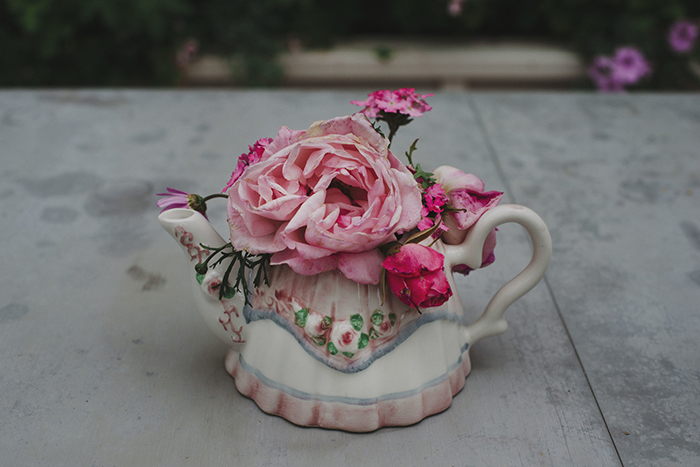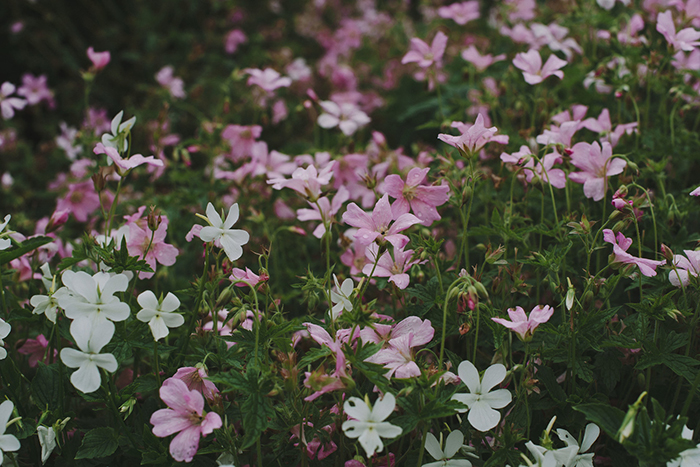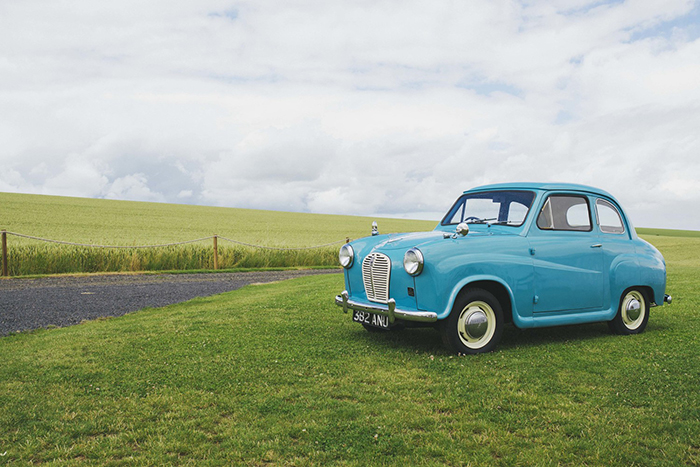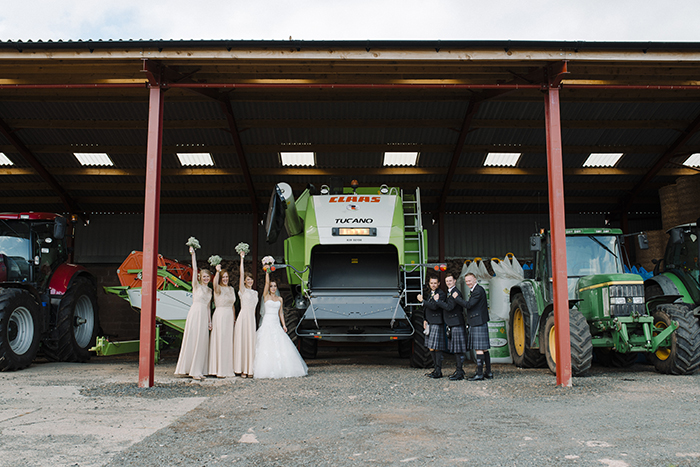 Louise and Kevin's big day was one of the first weddings to take place at this new and unique venue just outside Kelso, a beautiful clear marquee on a gorgeous farm in the countryside. The couple really liked the idea of Runningburn Marquee because of the remoteness and seclusion there. "It was like our own wedding world with our nearest and dearest and the staff there were a real joy to work with," Louise smiles.
She recalls how her and her husband-to-be visited the venue multiple times before they booked it for their own big day, and really worked with them to make their ideas come to life. "They spent hours with our younger guests, helping them roast marshmallows on our fire pit. The service was second to none."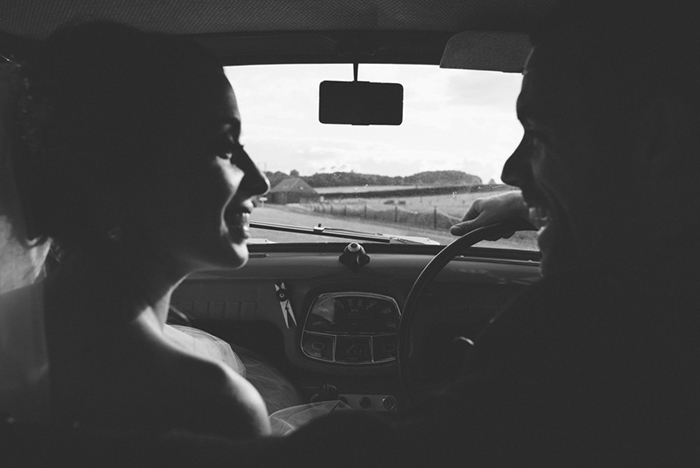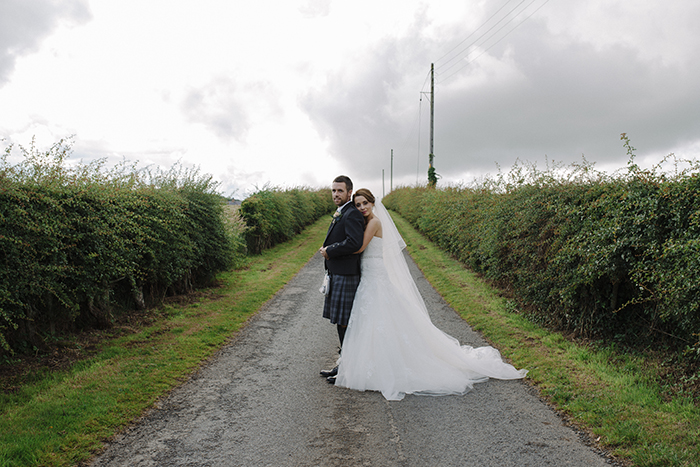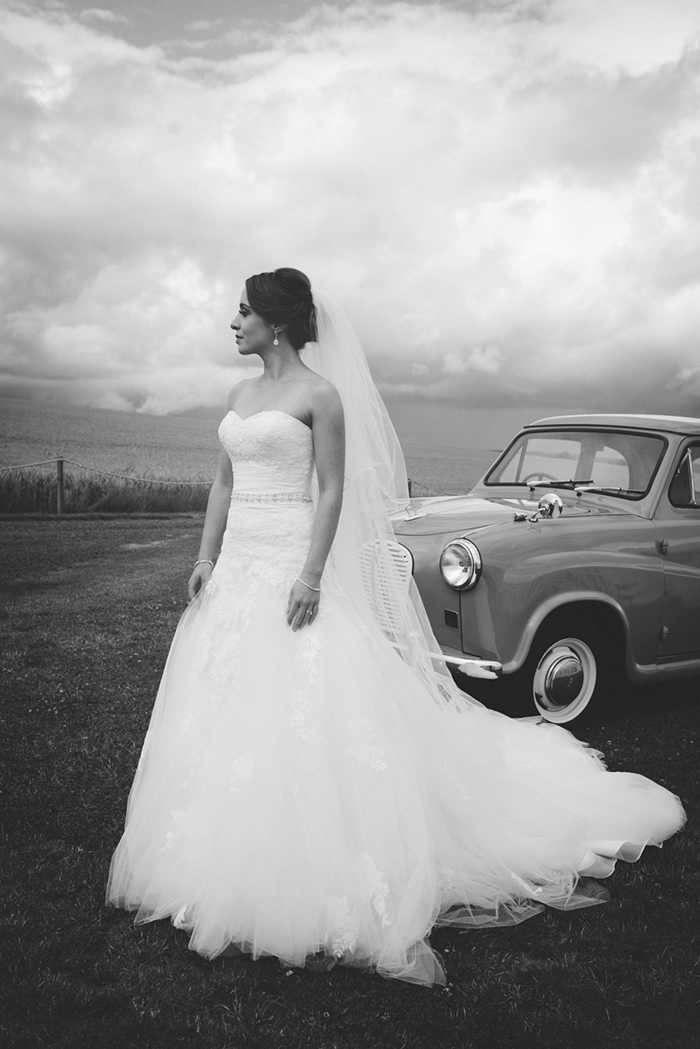 The venue wasn't the only out-of-this-world service the couple received on the day. Claire Juliet Paton, their photographer, helped the duo to relax and enjoy their experience. "We wanted a mix of documentary style photographs with more structred shots, and Claire took it all in her stride," says Louise.
"She worked so well with our videographer Joe; the two of them blended into the background and captured all of the most important moments of our day," she smiles.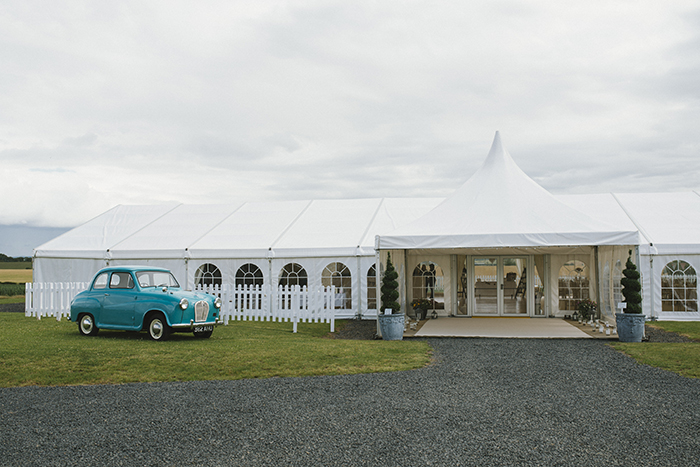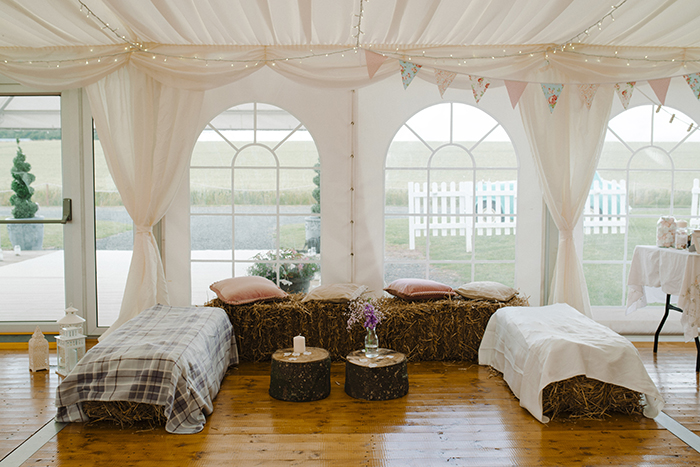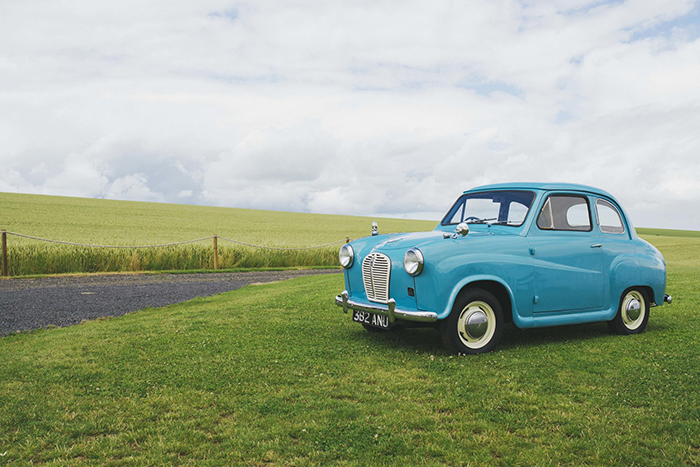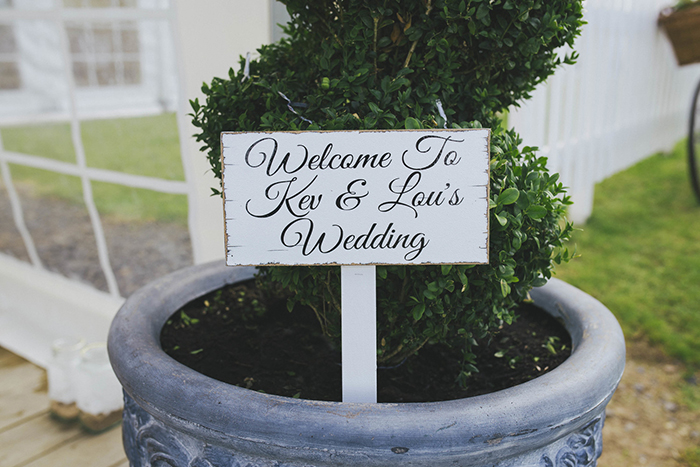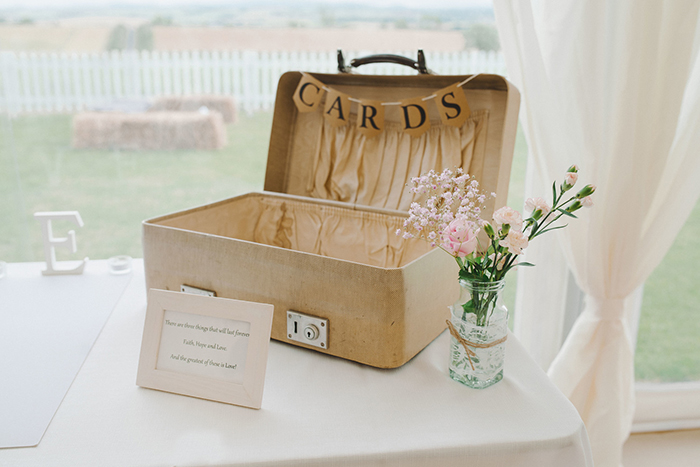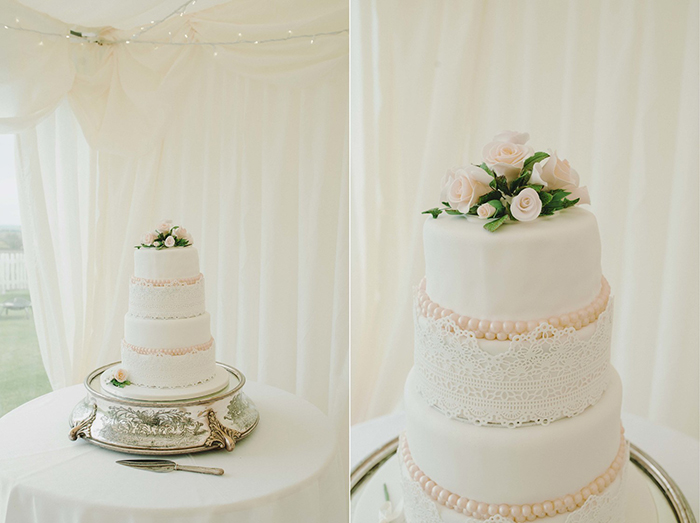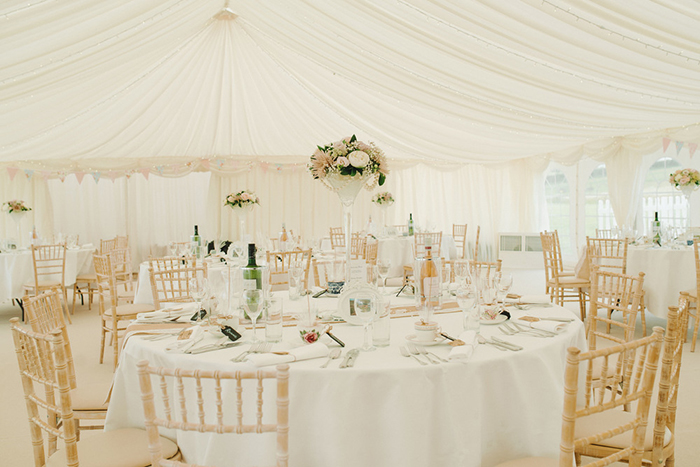 A personal touch was added with Louise's dad and grandad's vintage car, used as a backdrop to photographs. The couple also designed their own invites and had them printed by Vistaprint, and a childhood pal of Louise's played the guitar at the ceremony and drinks reception.
"We also did a surprise first dance which we had been practising for months," recalls Louise. "It was amazing hearing everyone gasp when the music changed!" The evening got underway with a three-piece band called The Little Symphonies who went down a treat with the guests. "They even learnt the song I Loved Her First for me to dance with my dad to," says Louise.
"Nothing has changed between us now that we're married, but we definitely feel more complete and content," says Louise, when asked about what being married is like, "But the best thing is definitely being able to call Kev my husband!"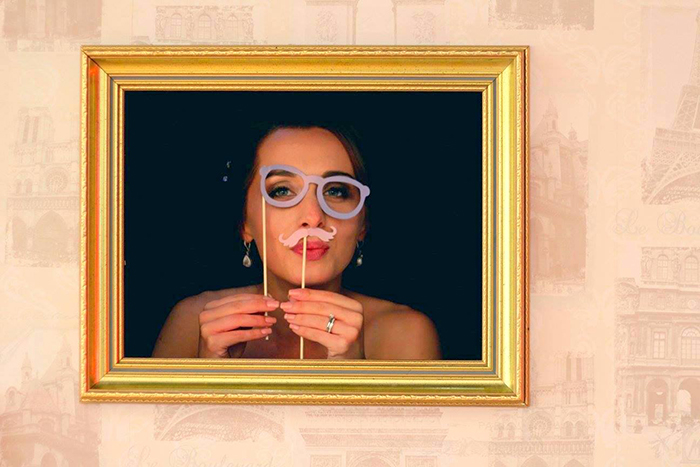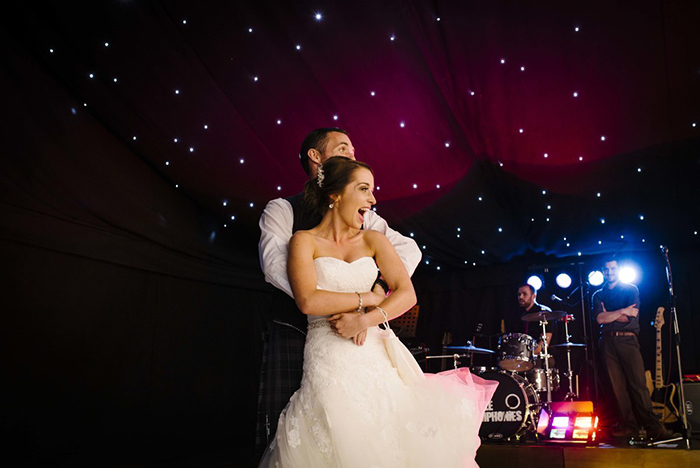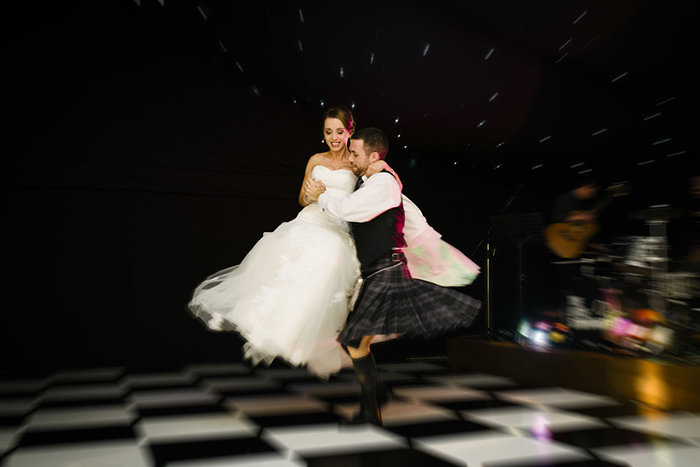 ABOUT CLAIRE JULIET PATON PHOTOGRAPHY
Claire says: "I tell stories, that's what I do best. Love stories mostly, from far and wide. My ethos is that everyone has a story to tell, and my job is to tell it emotively, intimately and with cinematic beauty."
Connect with Claire Juliet Paton Photography…
FACEBOOK | INSTAGRAM | TWITTER


//Venue: Runningurn Marquee //Photographer: Claire Juliet Paton Photography //Videography: Edinburgh Wedding Videos
//Dress + Accessories: Blue by Enzoani. LA Bridal. Not On The High Street. //Flowers: Ruby Brown Flower Design //Transport: Double decker London Bus from Chain Bridge Honey Farm
//Caterer: Suzie Walker from Clint Lodge + Oink Hog Roast //Cake: Made by Louise's client //Hair: Envy Hair, Hawick
//Entertainment: The Little Symphonies