Two Families Unite at a Travel Themed Wedding at Mar Hall, Glasgow
Carol-Anne and Morné live in London but celebrated their marriage in two beautiful Glasgow venues with family and friends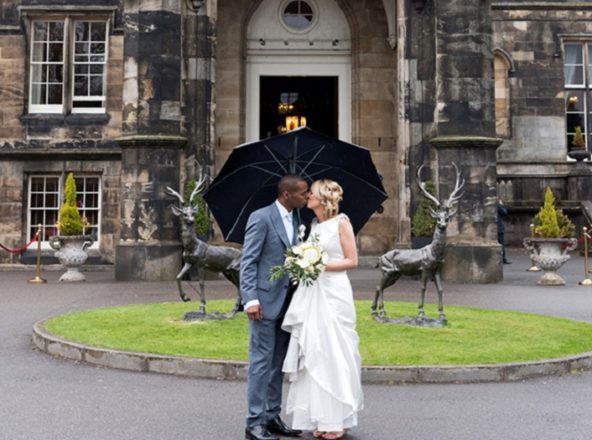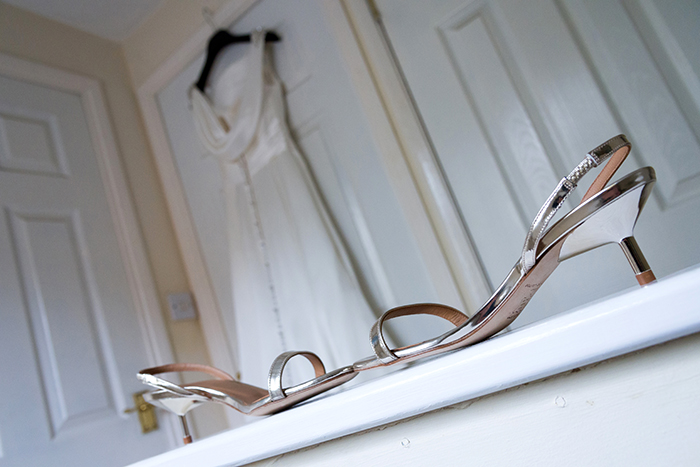 Carol-Anne McVeigh + Morné Adriaans
Friday 24th April 2015
St Andrew's Cathedral + Mar Hall, Bishopton
Photographer: John Carroll Photography & Videography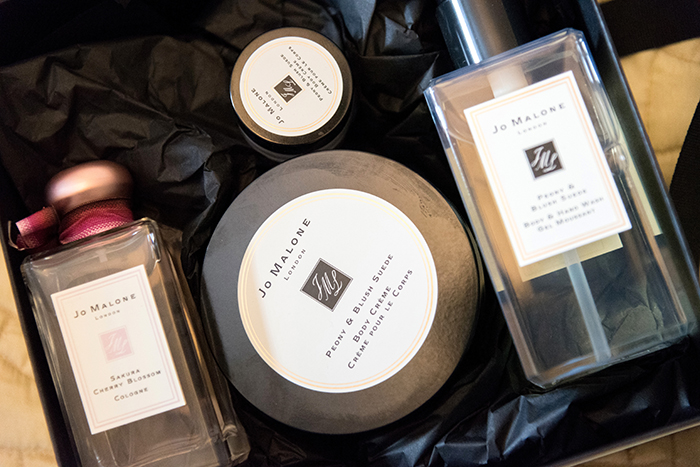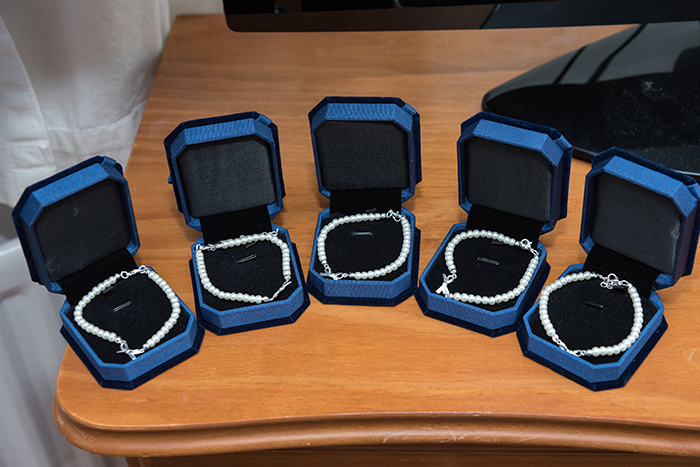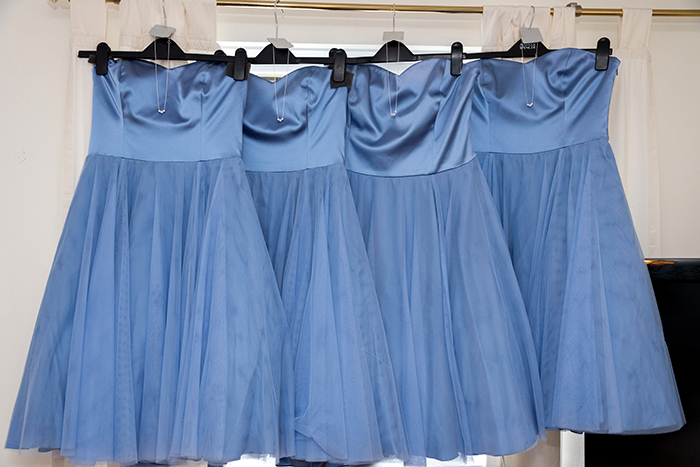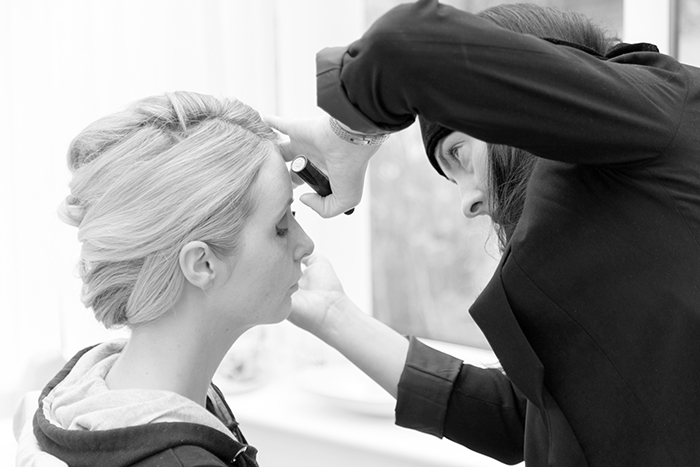 Carol-Anne and Morné's wedding wasn't just about the coming together of two people in love, but the joining of two families, who hadn't previously met until the run up to the big day.
"My family live in Glasgow while Morné's family live in Namibia," bride Carol-Anne tells us, "So the wedding was actually the first time they'd met! In the run up to the wedding day we had a few get-togethers so people could meet which meant by the time the wedding day arrived, our families knew each other and could mingle more easily."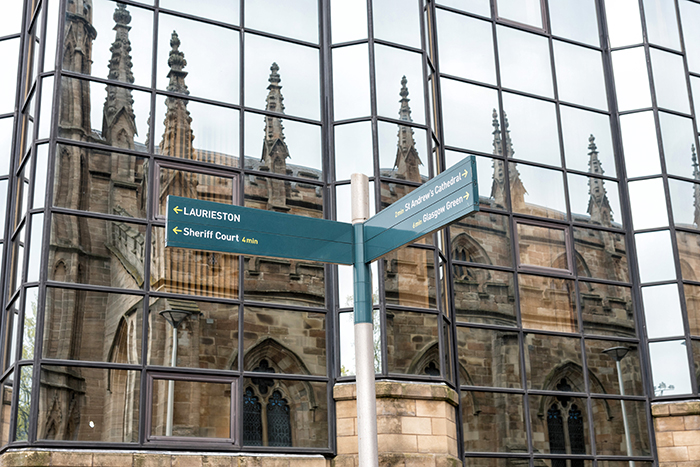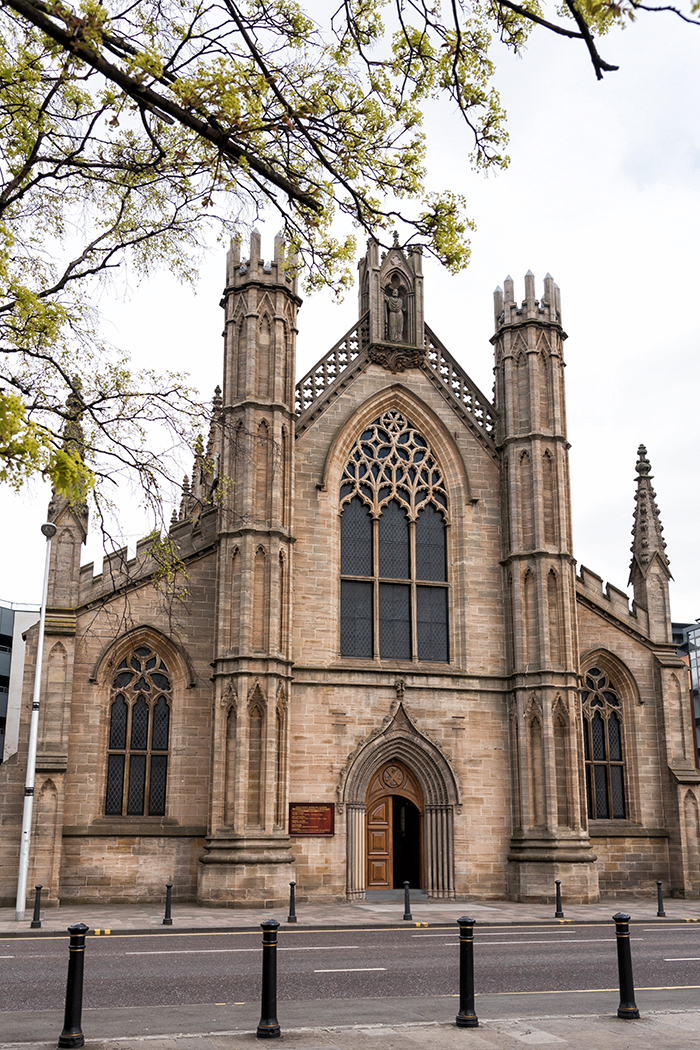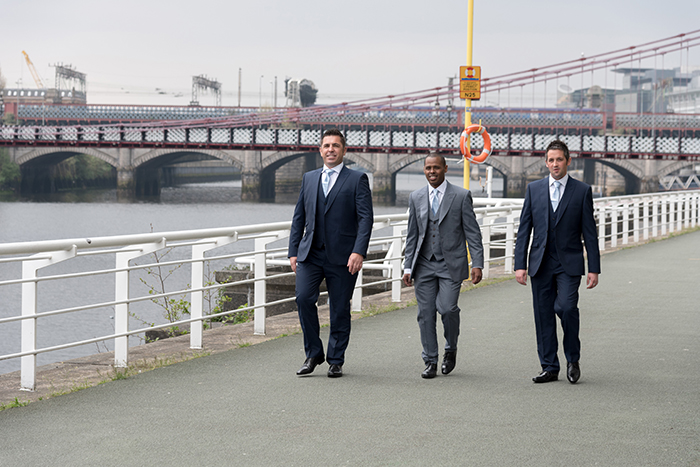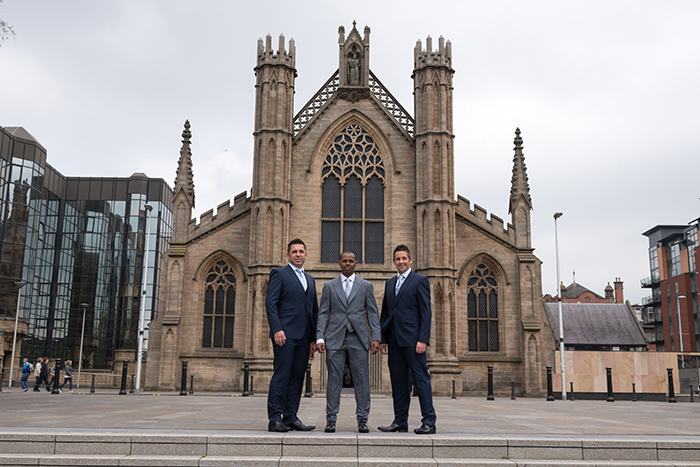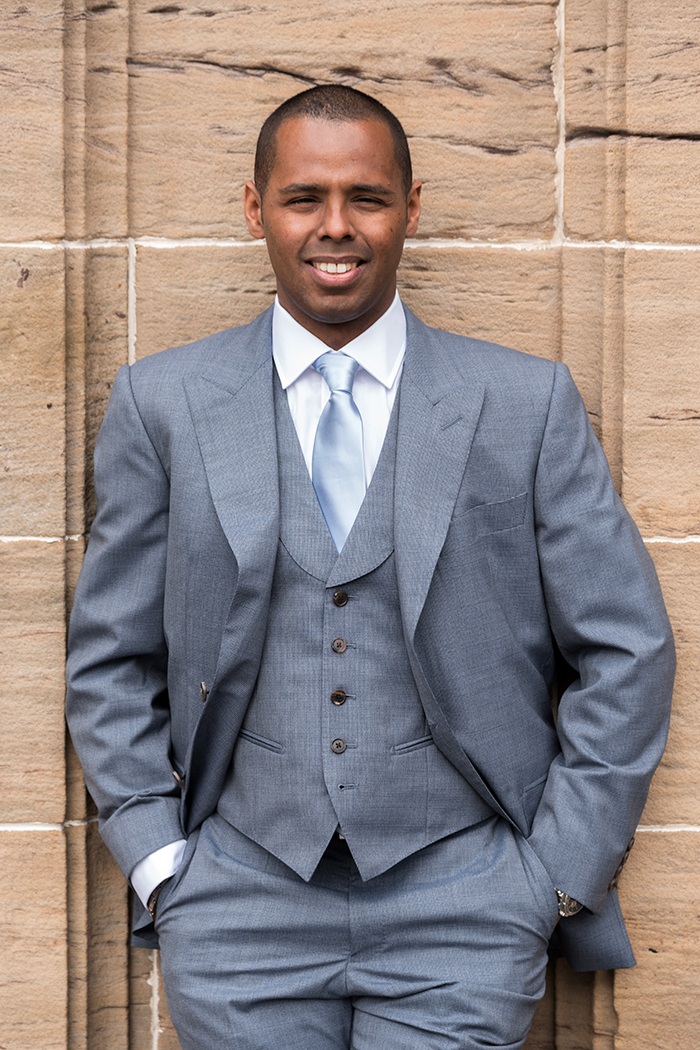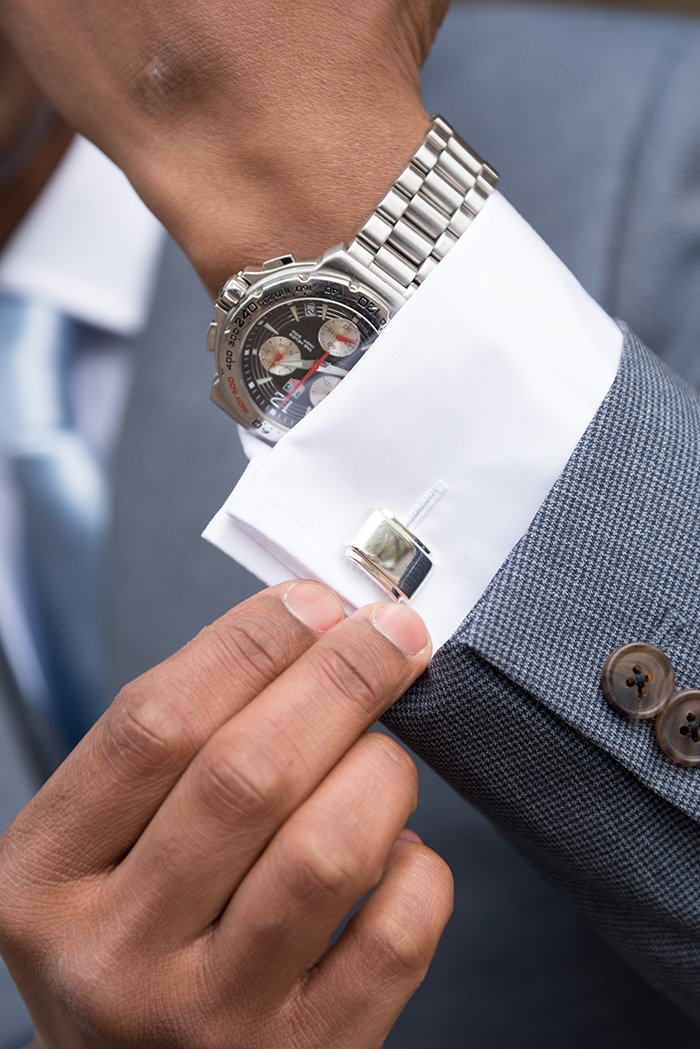 The pair actually met through a house share in London, where they both now live, and two years later Morné surprised Carol-Anne with a trip to New York for her birthday.
"We had such a fantastic weekend and on the last day, Morné said he'd planned something for us. After walking what felt like the length of Central Park, we reached an apartment block," Carol-Anne tells us. They stepped inside and into the lift, taking them down to the basement.
"I really hoped he knew where we were supposed to be going because I was really nervous by this point," she laughs.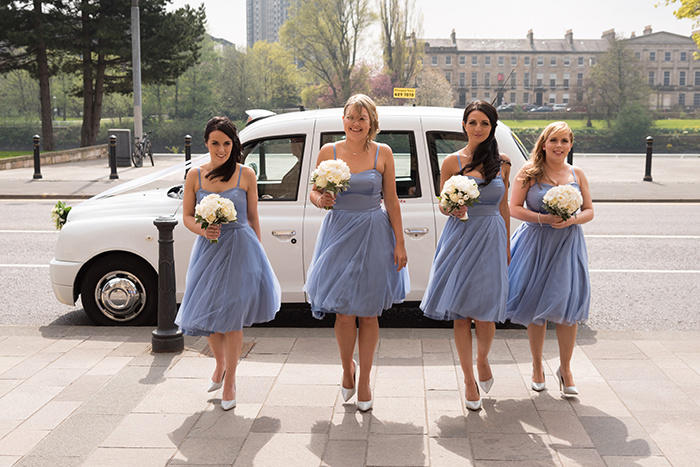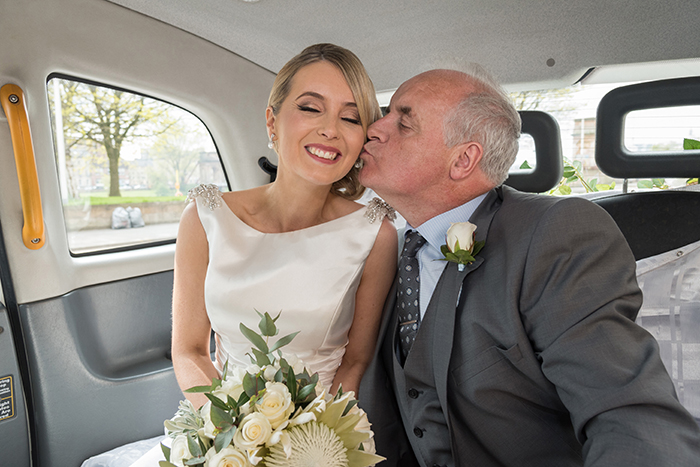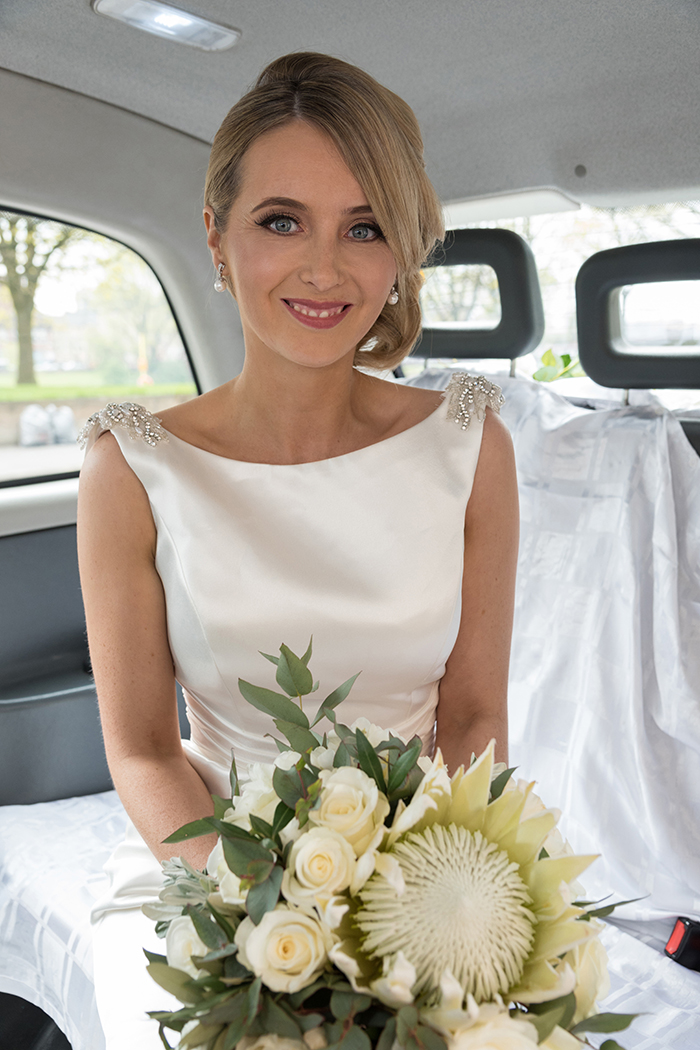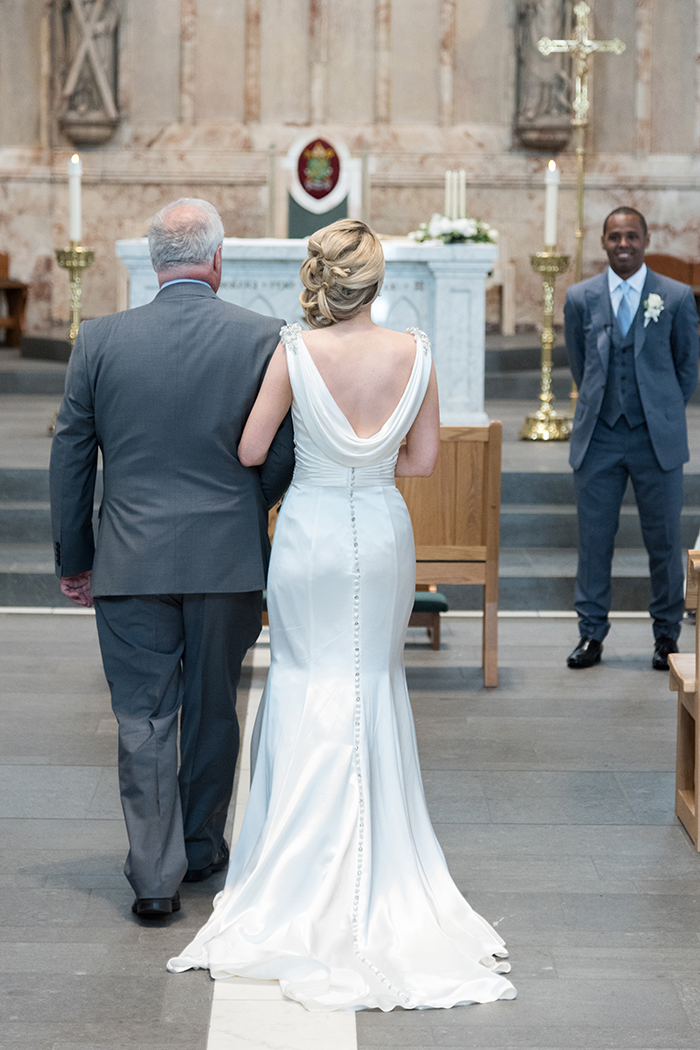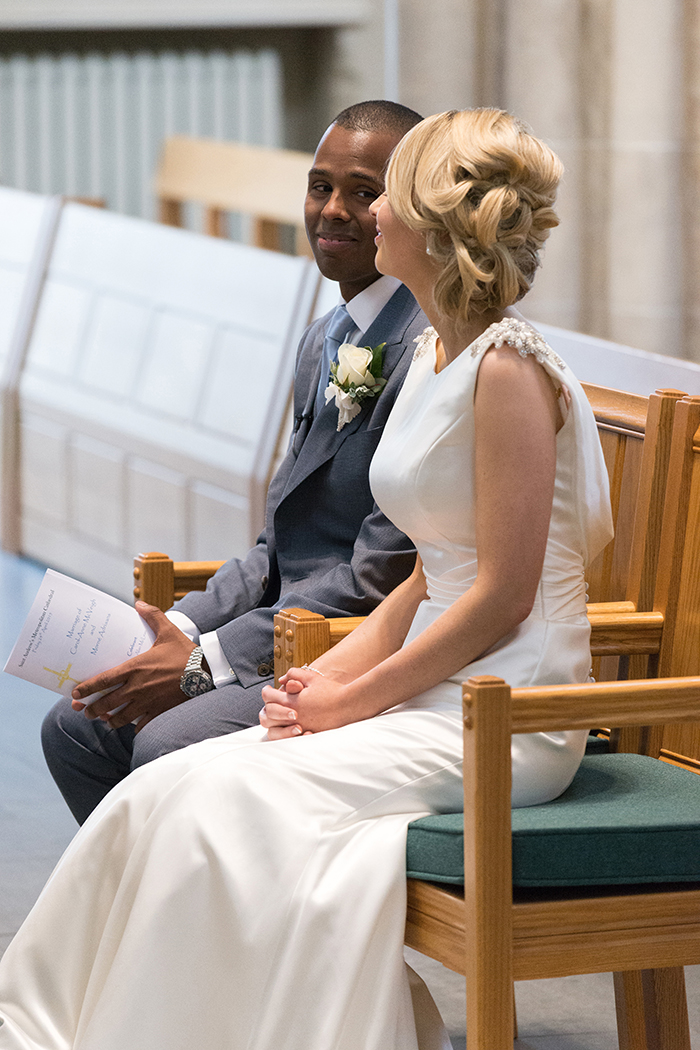 "We step out and it's an art studio; Morné had arranged a private lesson just for us." The pair took their seats opposite each other and weren't allowed to reveal their paintings until the end.
"In the middle of this, a man comes in with a guitar and starts playing and the tutor steps out of the room to get some water. The guitarist started playing our favourite song and Morné asks ˜Do you recognise this song?' He asked me to come and look at his painting and when I did, he'd painted the New York skyline with the words ˜Will You Marry Me Carol-Anne?'."
Talk about romance!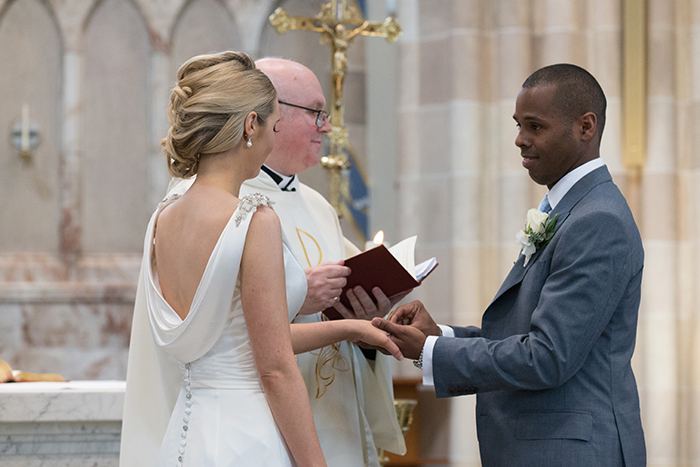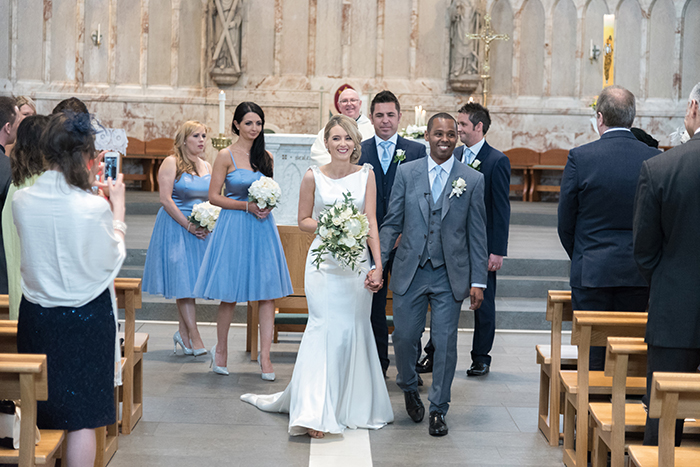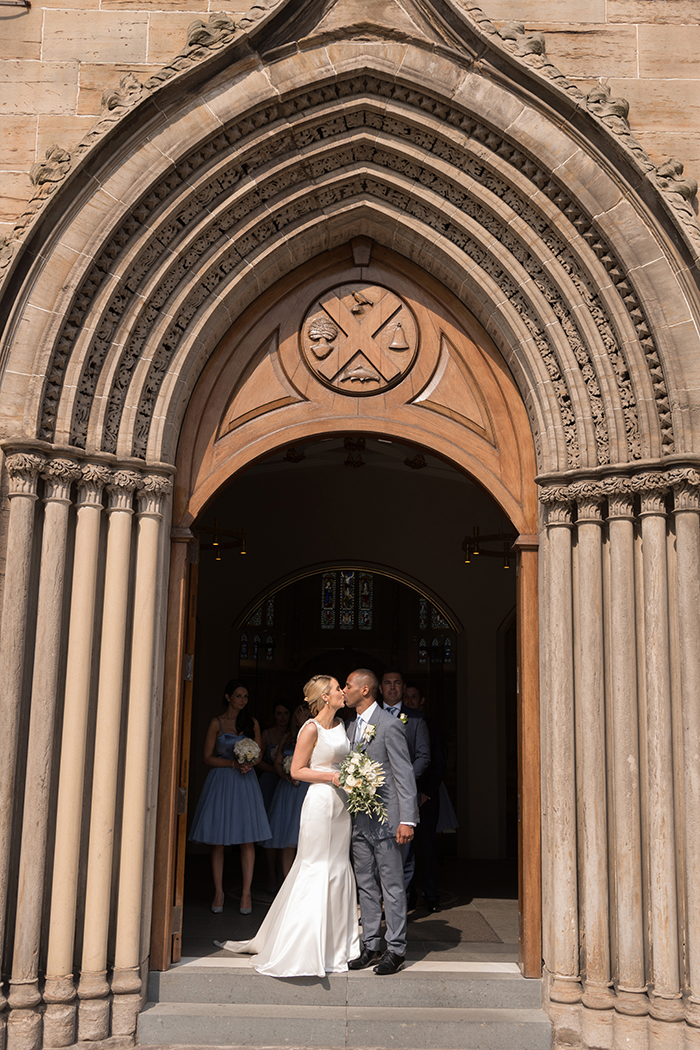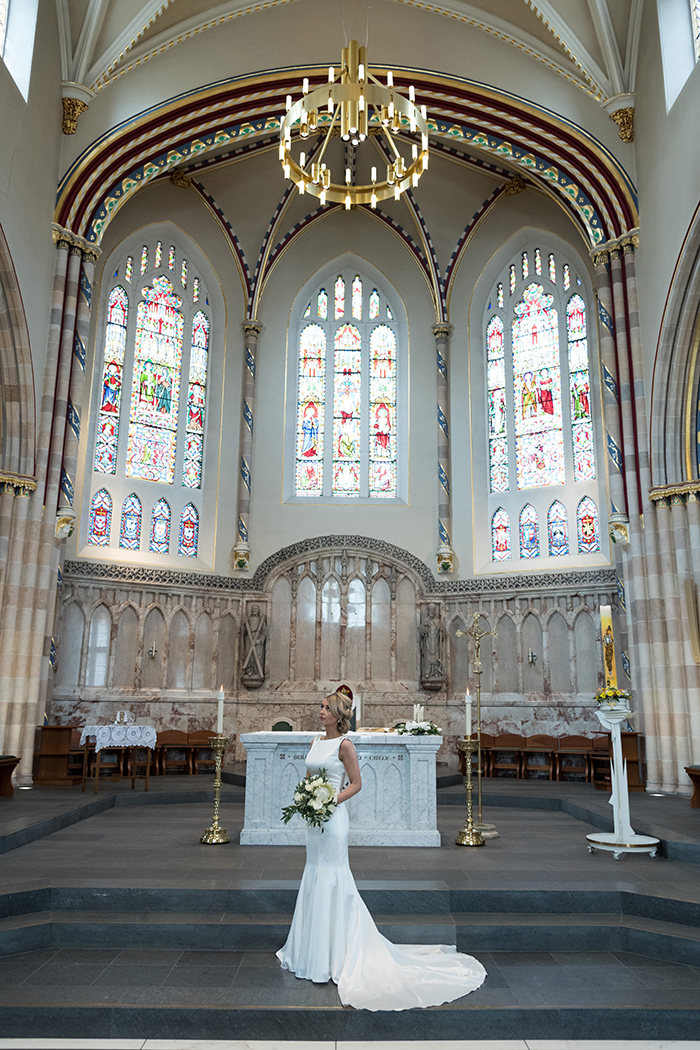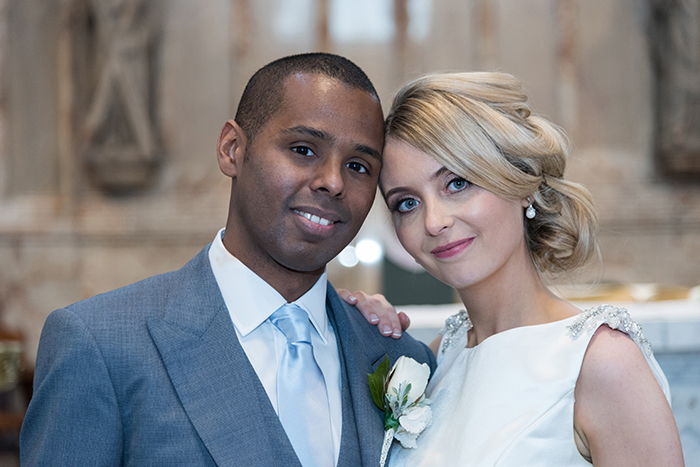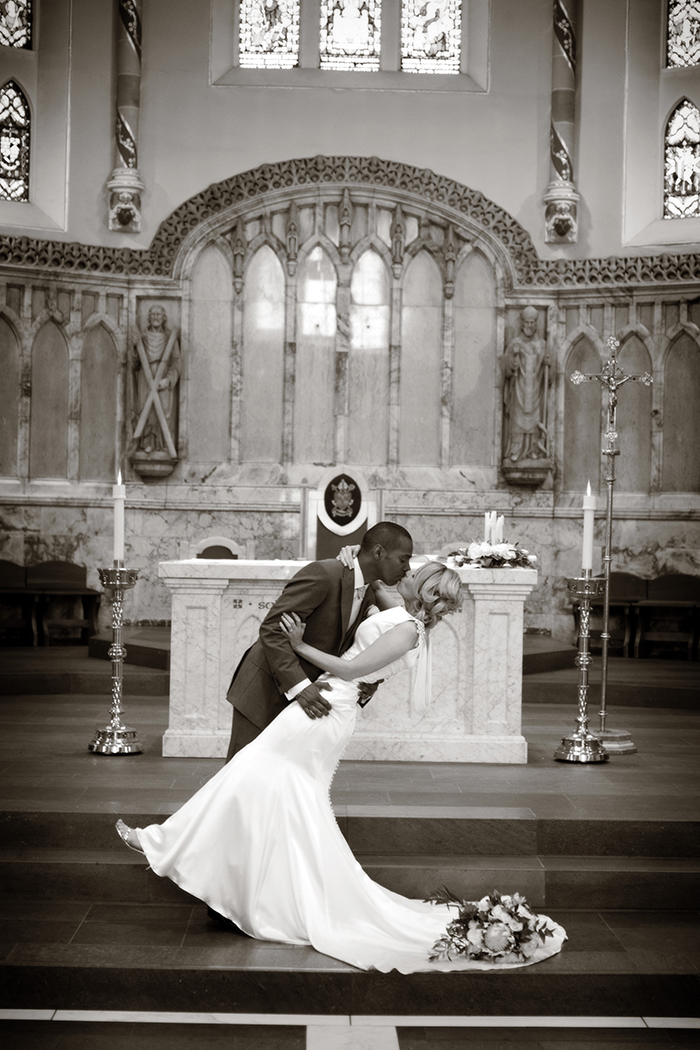 When looking for a venue, the couple knew that they wanted a traditional wedding but it was also important that there wasn't too much of a journey between the ceremony and reception.
"Mar Hall is so distinct and the setting was so beautiful, even in the rain," says Carol-Anne. "Space and lighting really influenced our decision. We really wanted lots of natural light and for the reception, the marquee was perfect."
For the ceremony, they decided on St Andrew's Cathedral which was made extra special as their own parish priest was able to travel up and perform the ceremony for them.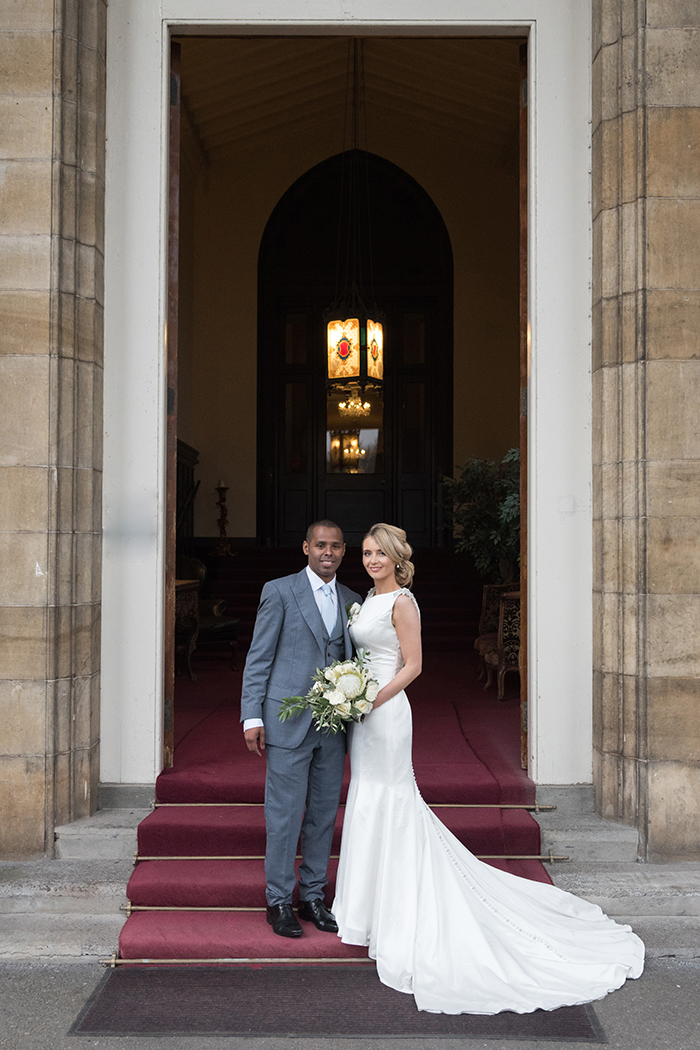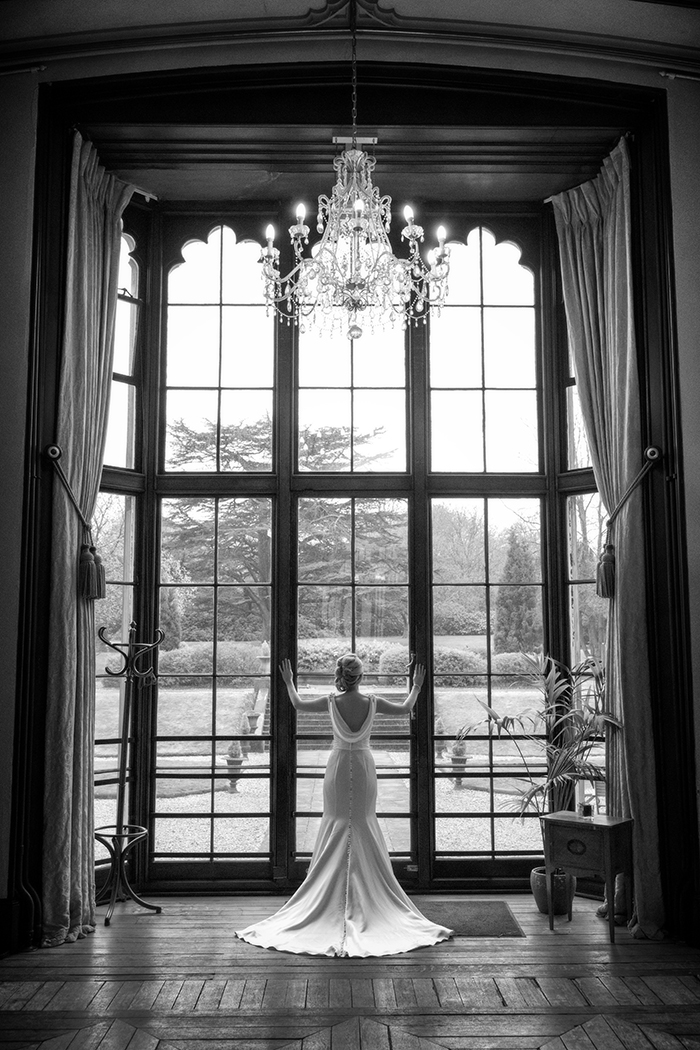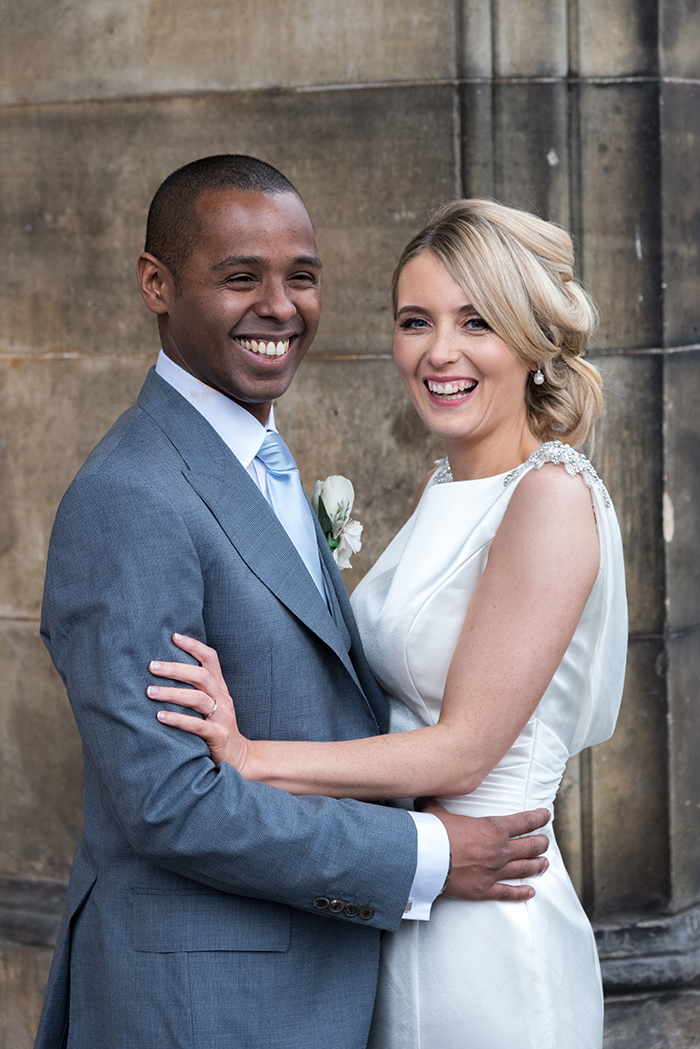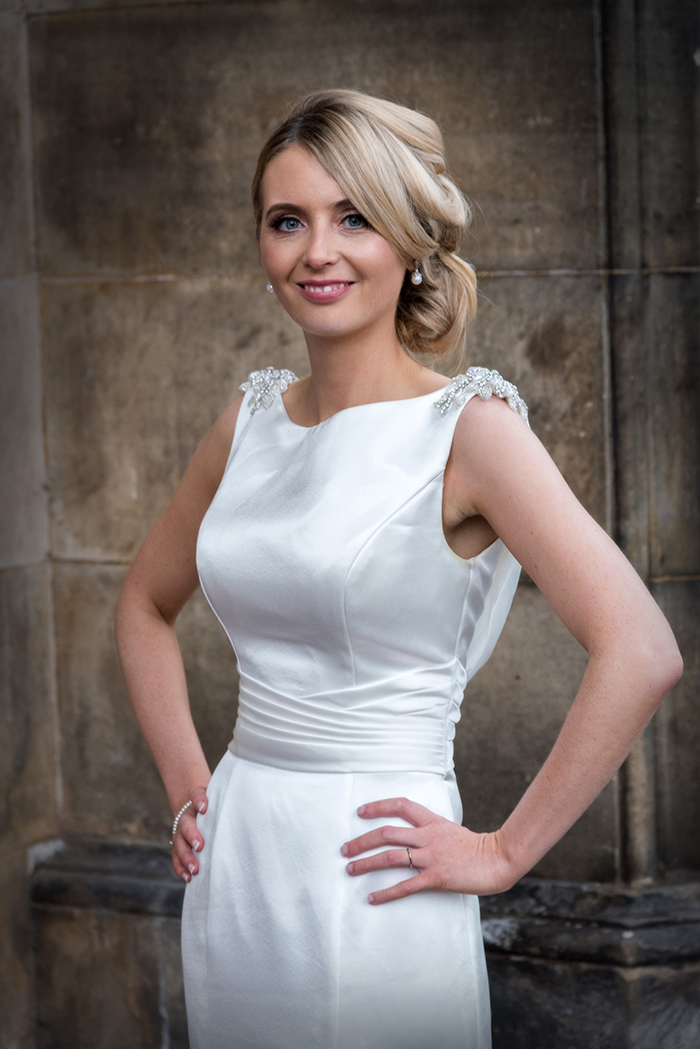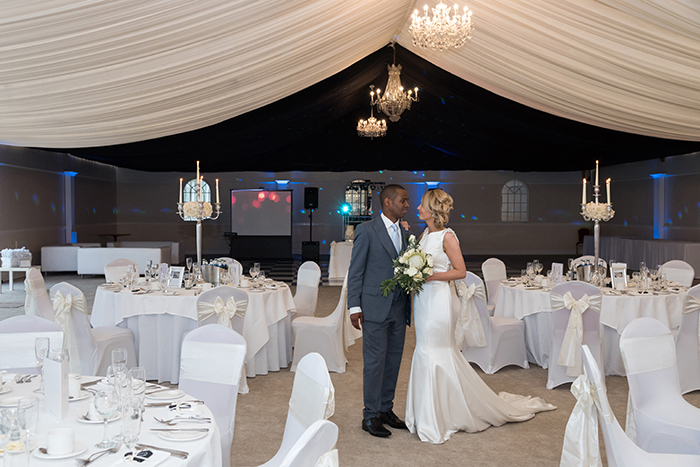 To capture the day, Carol-Anne says that after lots of research they found one image taken by John Carrol that won them over immediately.
"It was taken at Mar Hall and it was stunning. We then met John by chance at a wedding fayre and we knew then that he would be our photographer and videographer," she says.
"He made us feel comfortable and at ease on the day, which is so important. A good photographer helps you to relax and you can tell in the photos and the film that we're just enjoying the day."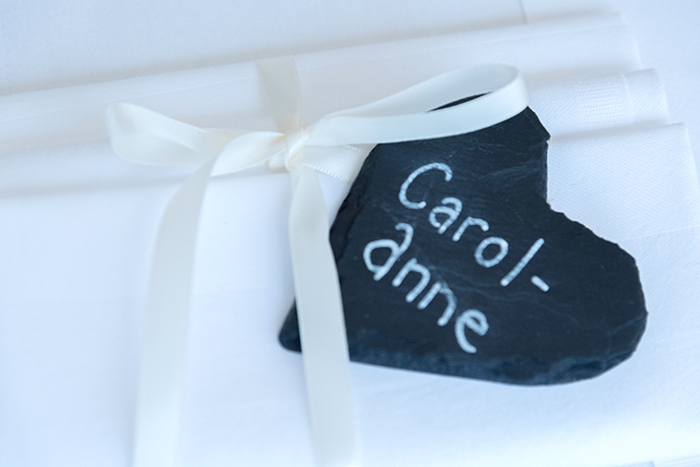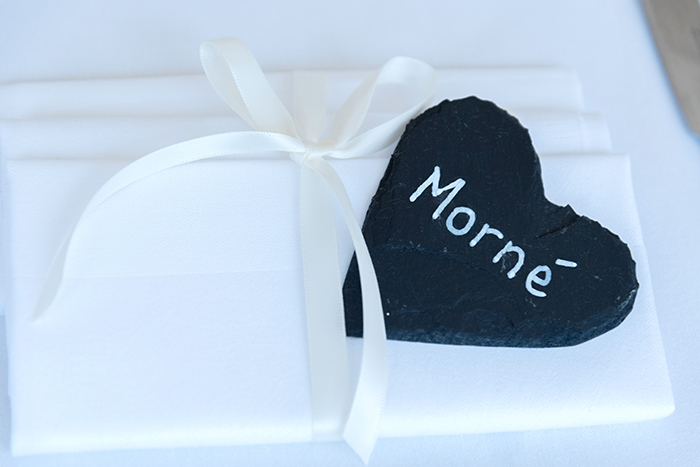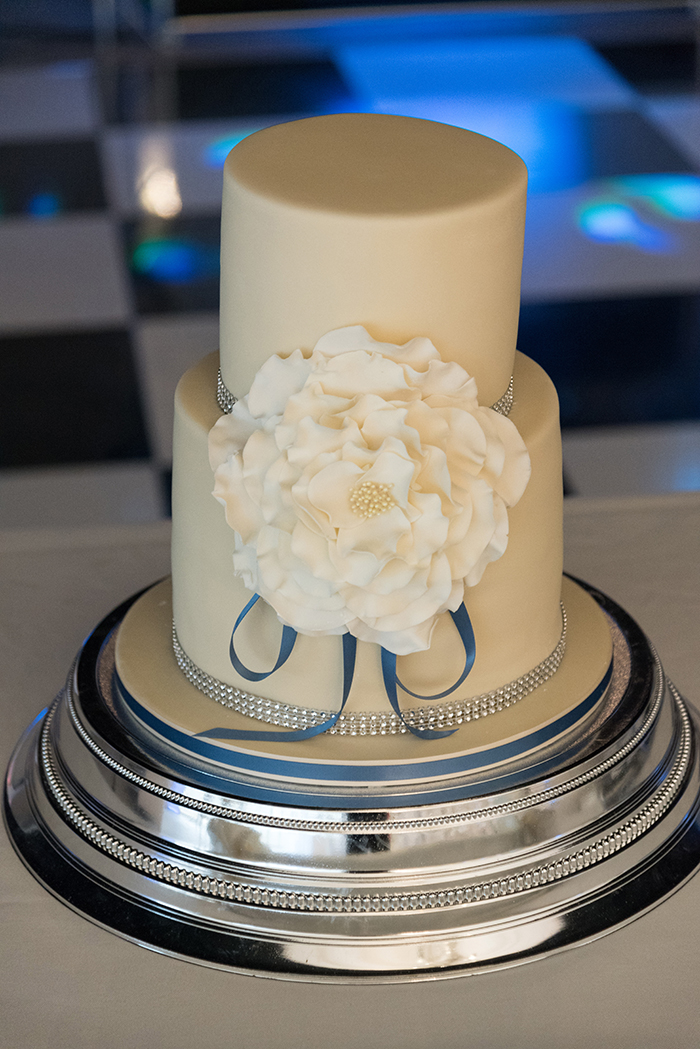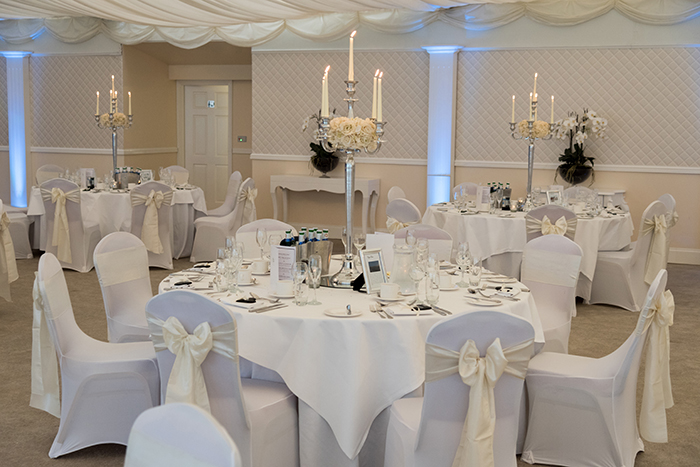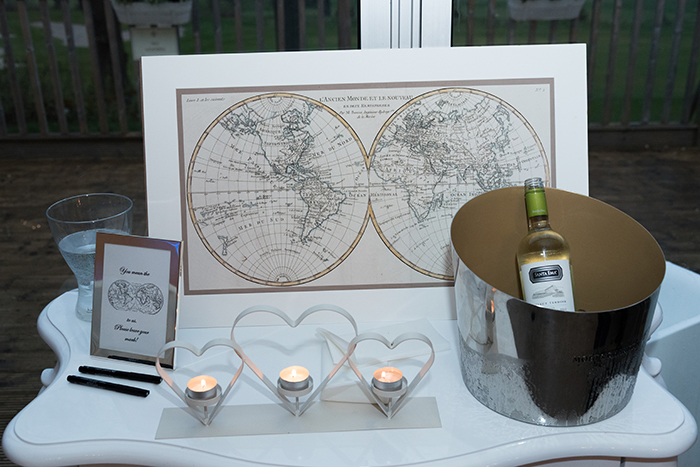 To bring a little bit of London to Glasgow, Carol-Ann arrived in a traditional cab " in white of course!
When it came to flowers, the couple wanted to make sure that they were personal to them, and the florist sourced the favourite flowers of the couple's mums and grandmothers to include in the bouquet and arrangements. "Irene sourced a King White Protea which was a difficult flower to find, and made some really beautiful bouquets and sprays," says Carol-Anne.
The bride wore a stunning Justin Alexander gown which made her feel like a princess, and the wedding bands were sourced from Cape Town.
"Morné grew up there for the first part of his life so we wanted to have something special from there," says Carol-Anne. "We met with Petra at her workshop in Cape Town and went through exactly what we wanted. A few days later she'd produced our beautiful bands."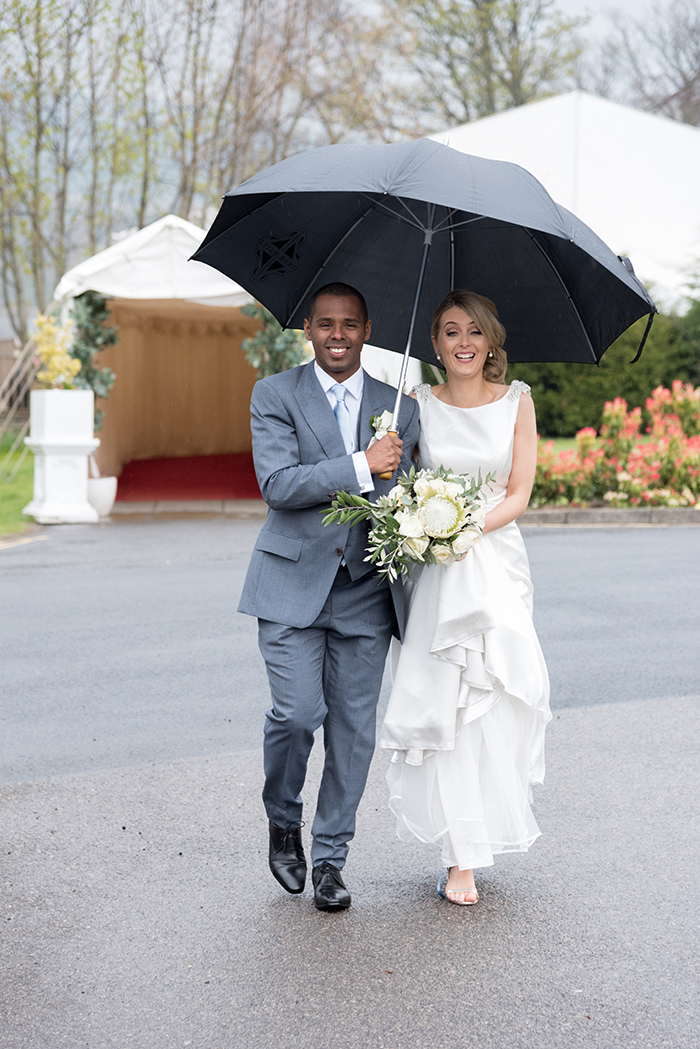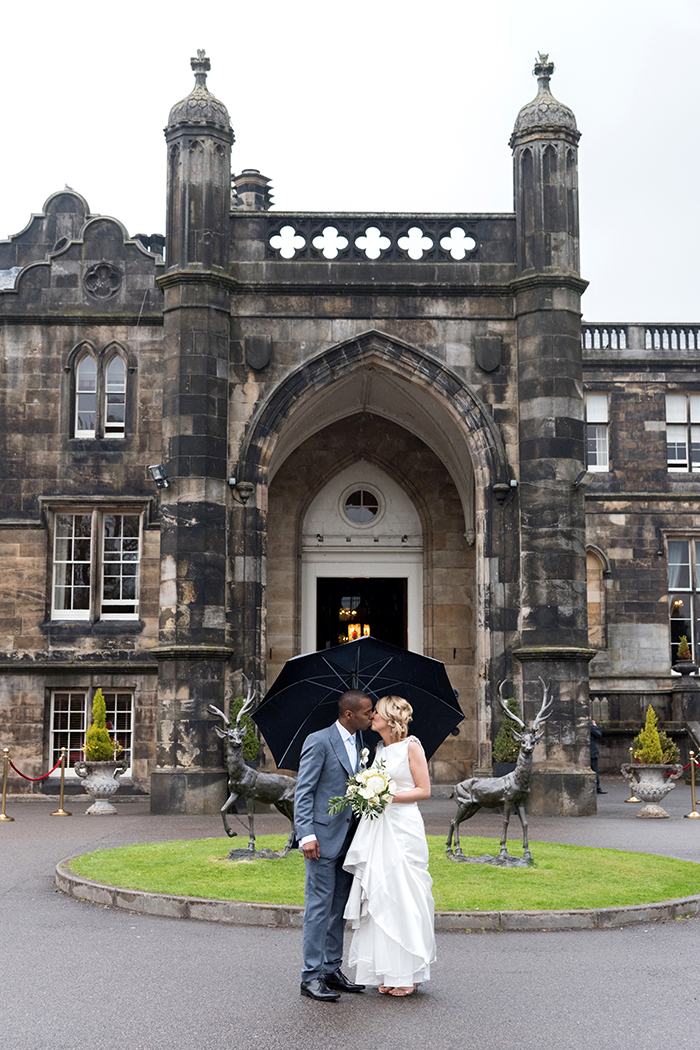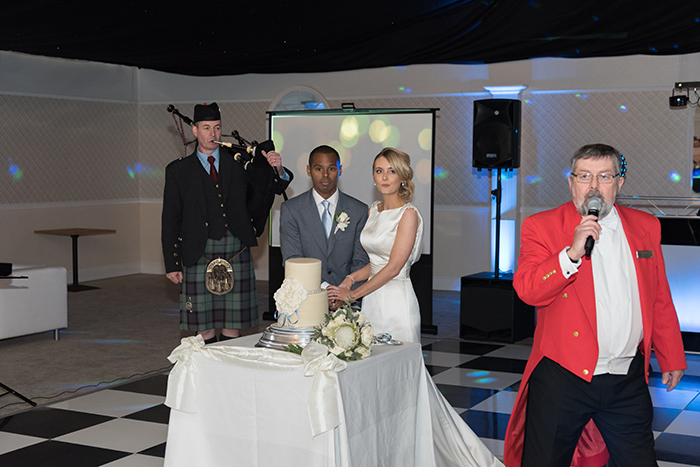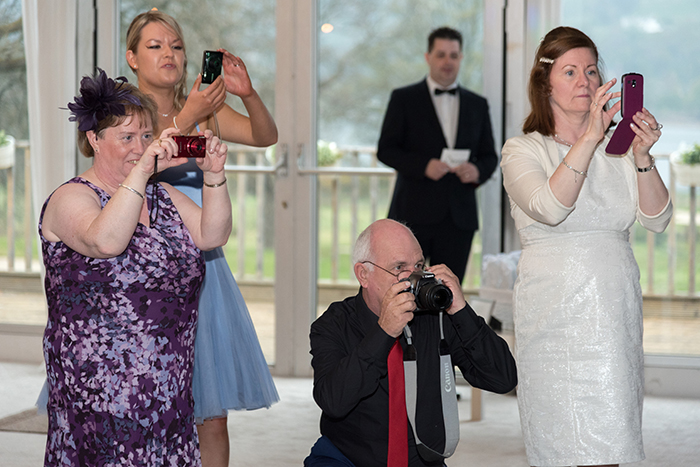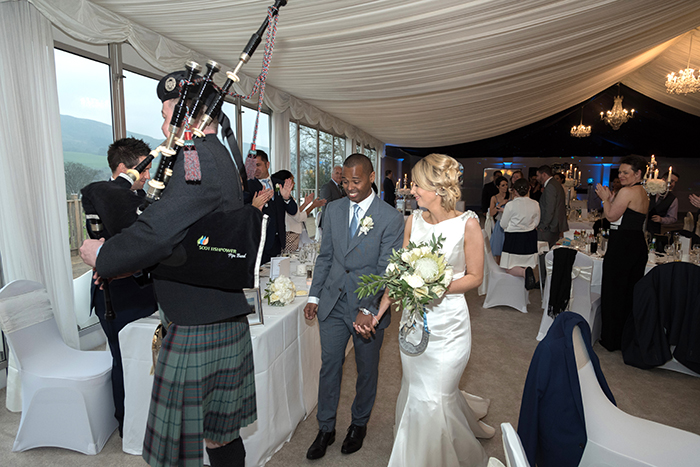 Angels by The XX was their first dance together for which they enlisted the help of Start the Dance.
"Jess was great and helped us choreograph a full routine to the song," Carol-Anne tells us. "We kept it a secret from all of our guests and amazed them with our moves! It was such good fun." The evening got into full swing with band Devotion, who had some great ideas to add to the day that the couple wouldn't necessarily have thought of.
"The Mr and Mrs game went down a treat, not to mention the photo booth which was never empty all night!" says Carol-Anne.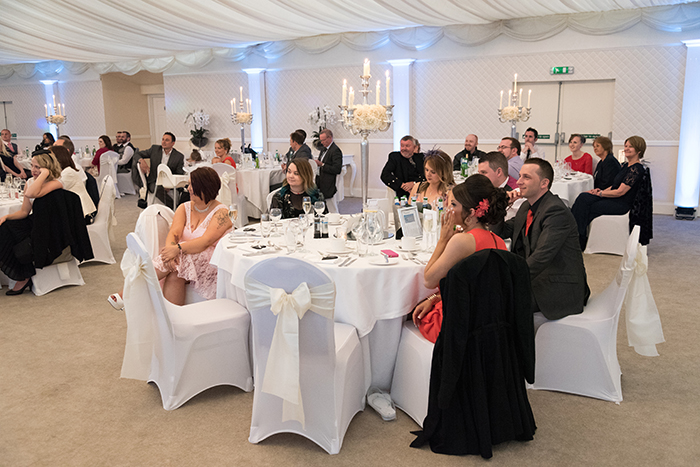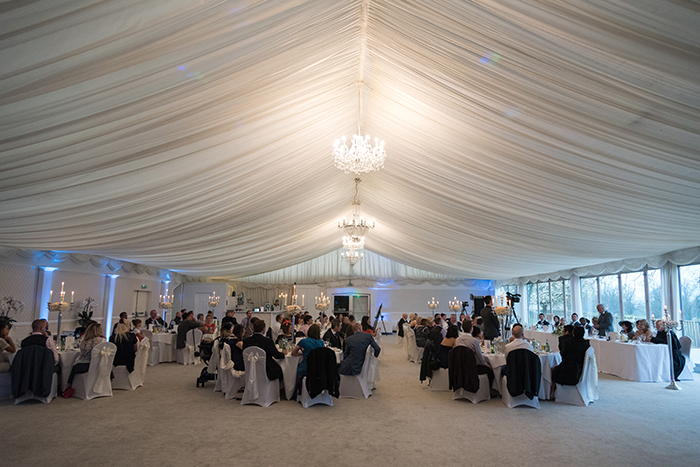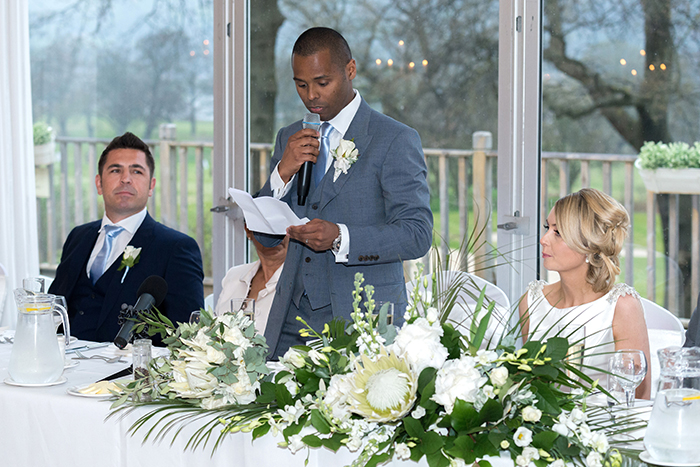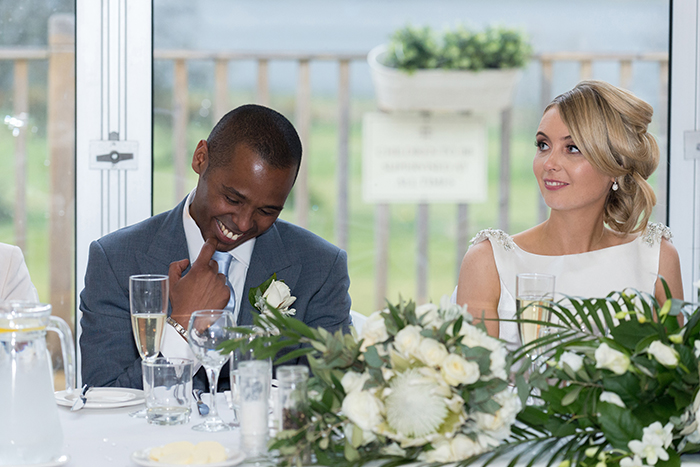 So now that the day is over, Carol-Anne reflects on her journey to marriage and has a word of advice for couples planning their own wedding.
"It is so easy to get carried away when planning a wedding," she says. "It's so important to take your time to do the research so you make the right choices and keep what's important to you both for the day at the forefront. You'll find that the rest will fall into place."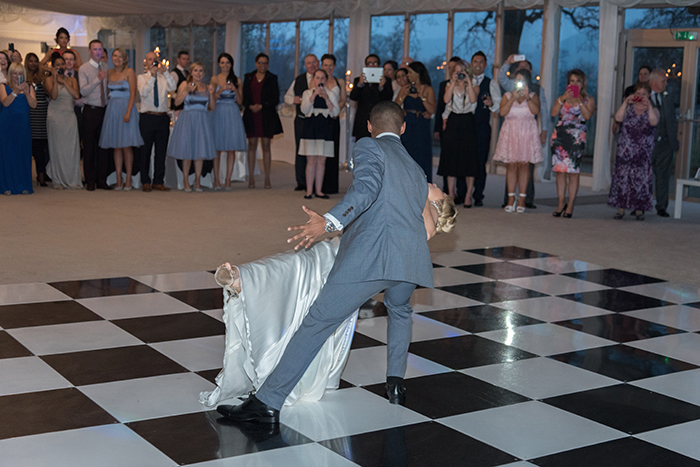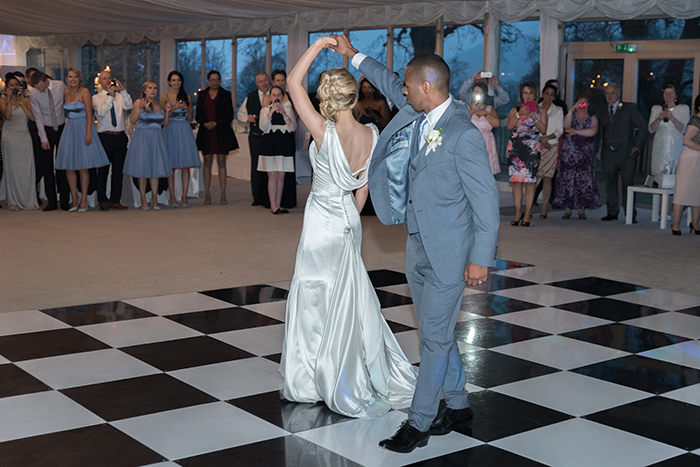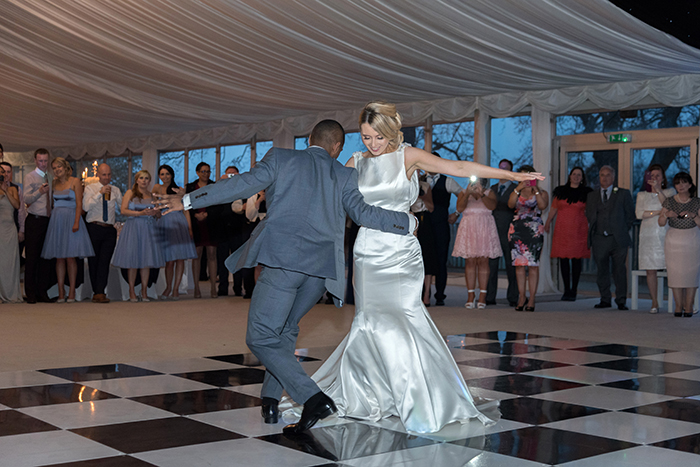 ABOUT JOHN CARROLL PHOTOGRAPHY
John is a full time professional photographer. He has over 20 years' experience photographing weddings and is an award winning, qualified member of the Master Photographers Association. He is also a past nominee of the prestigious VOWS awards.
Contact John by CLICKING HERE.
Connect with John Carroll Photography¦

// Venue: Mar Hall // Photographer + Videographer: John Carroll Photography & Videography // Transport: Glasgow Taxis + HS Coaches
// Dress: Justin Alexander from Angelica Bridal, London // Cake: One Fine Day // Florist: Irene Dolla
// Entertainment: Devotion // Jewellery: Melle Cloche // Rings: Petra, Cape Town // Stationery: Here Comes The Bride
// Piper: Premier Pipers // Décor: Happy Talk //