Two dresses + a big surprise for gran at this Perthshire wedding at Errol Park
Janine + Karl got married in a sprawling estate at Springtime, with a sweet surprise for Janine's grandmother – she wore her wedding dress!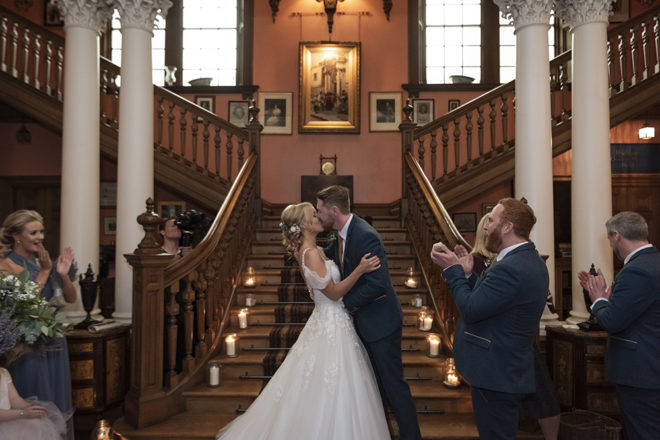 Take a look at the gorgeous shots captured by Fiander Foto and hear what bride Janine has to say about their day…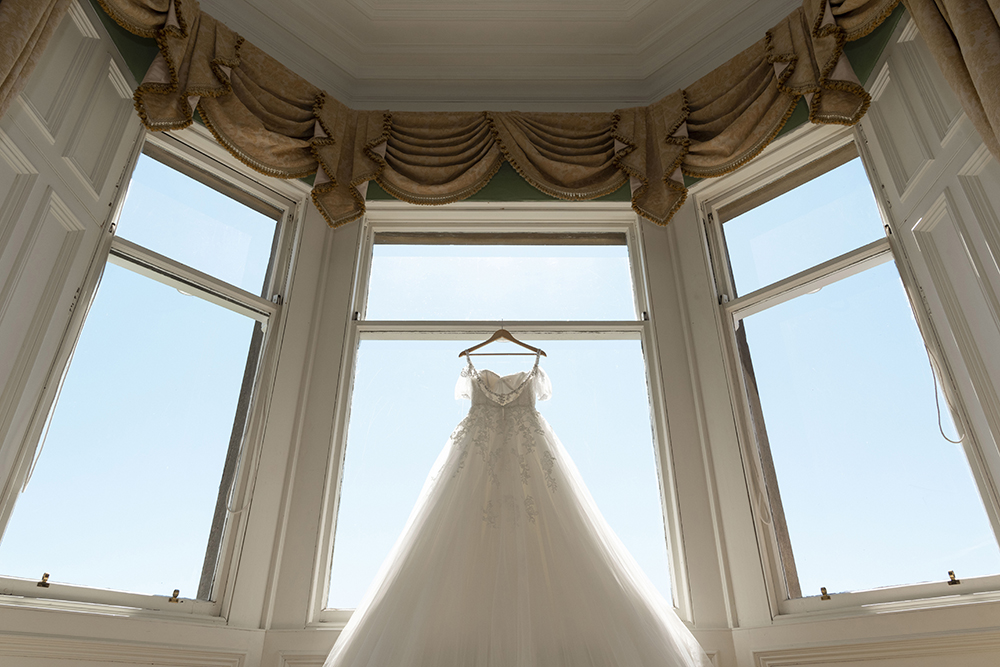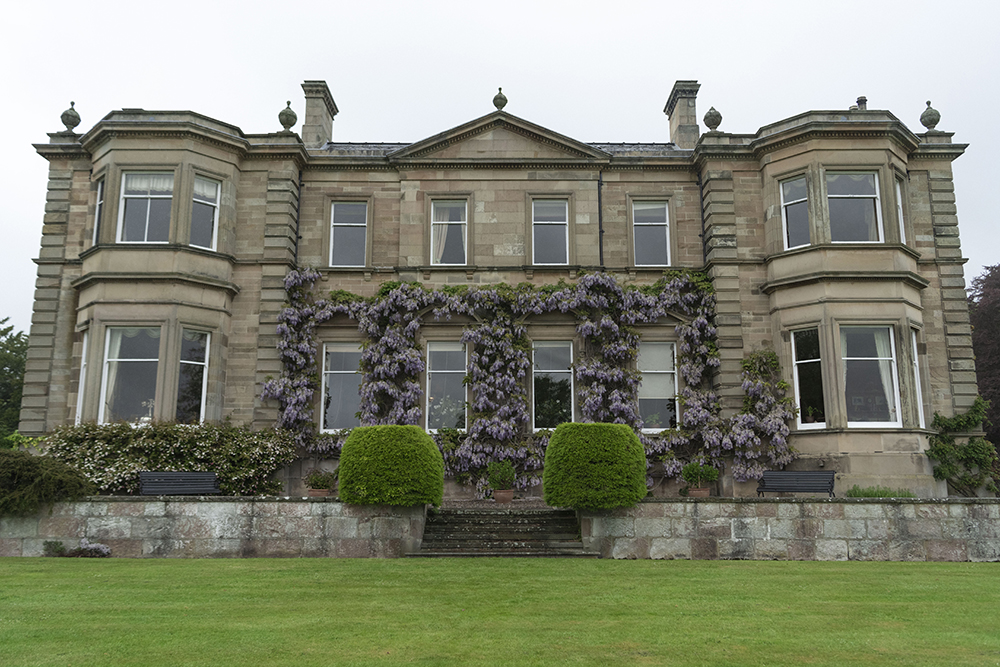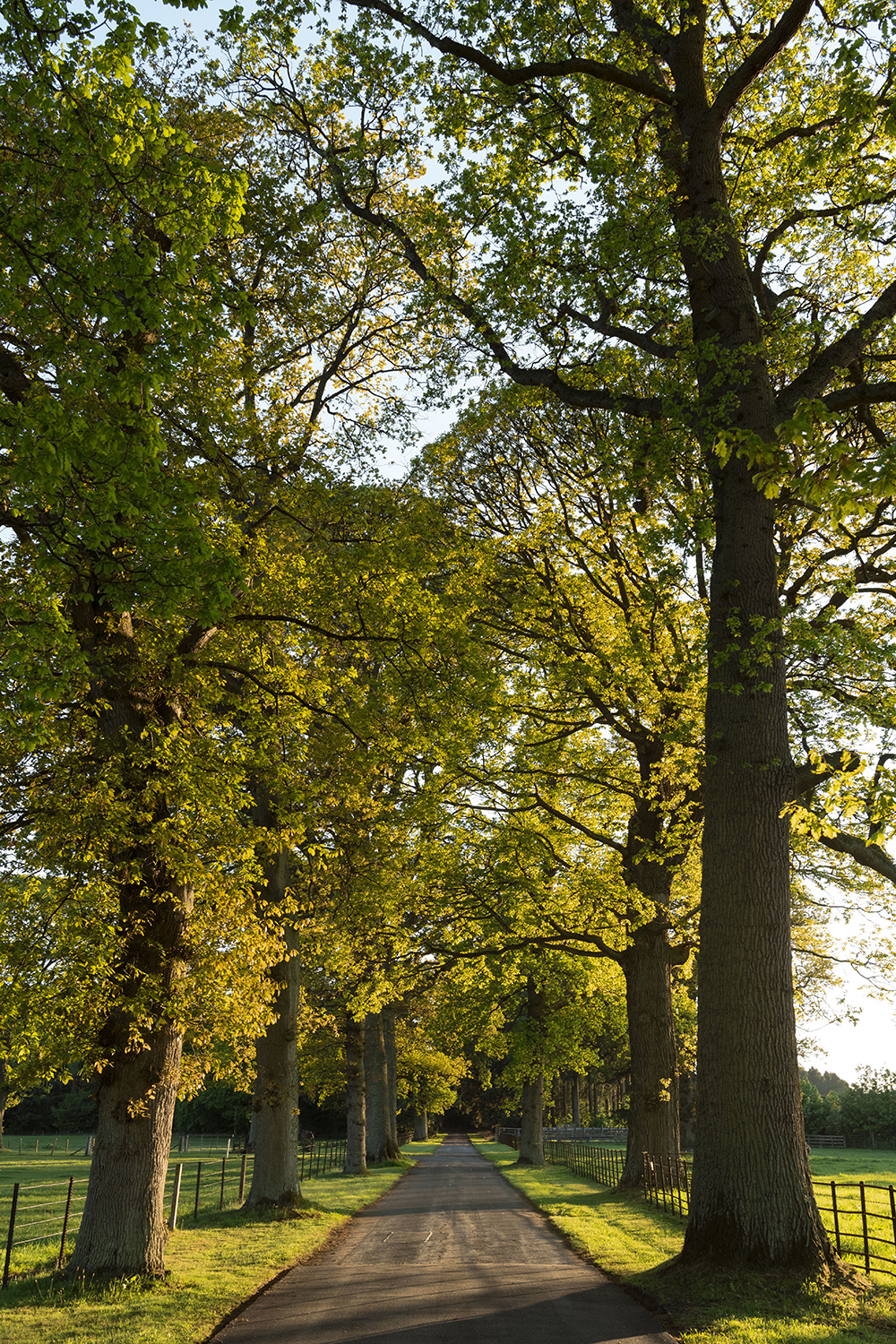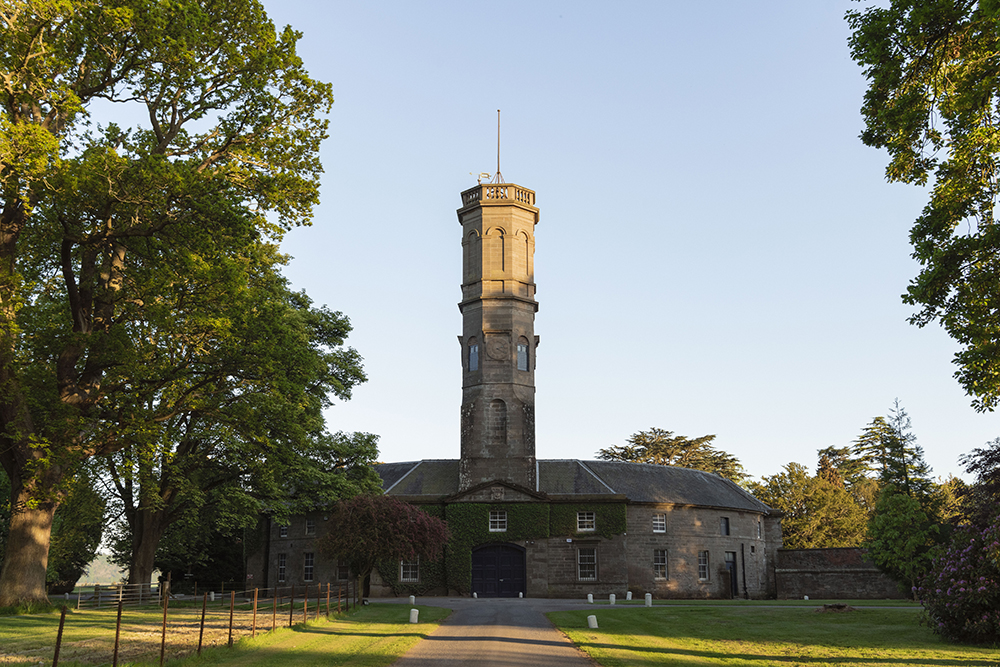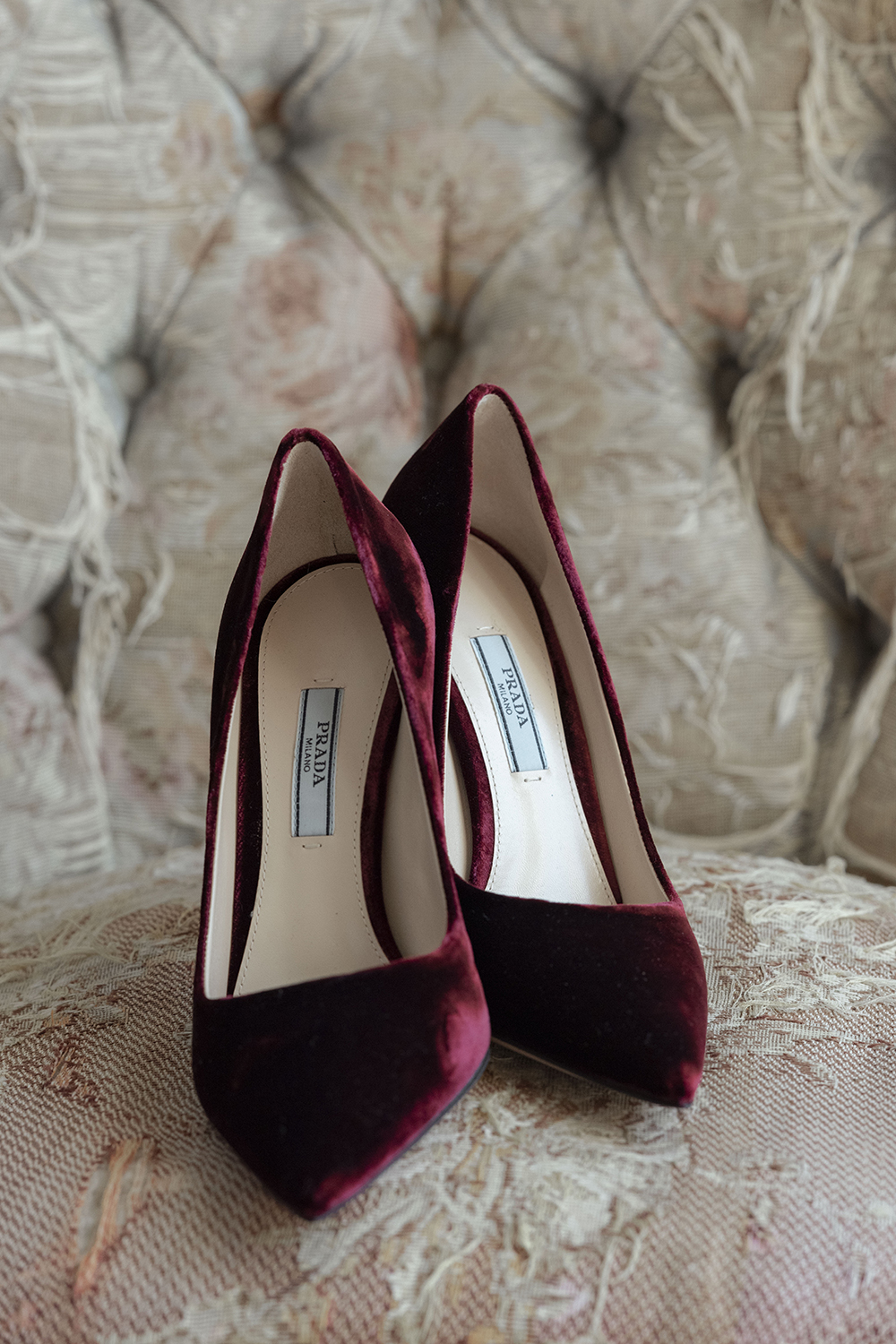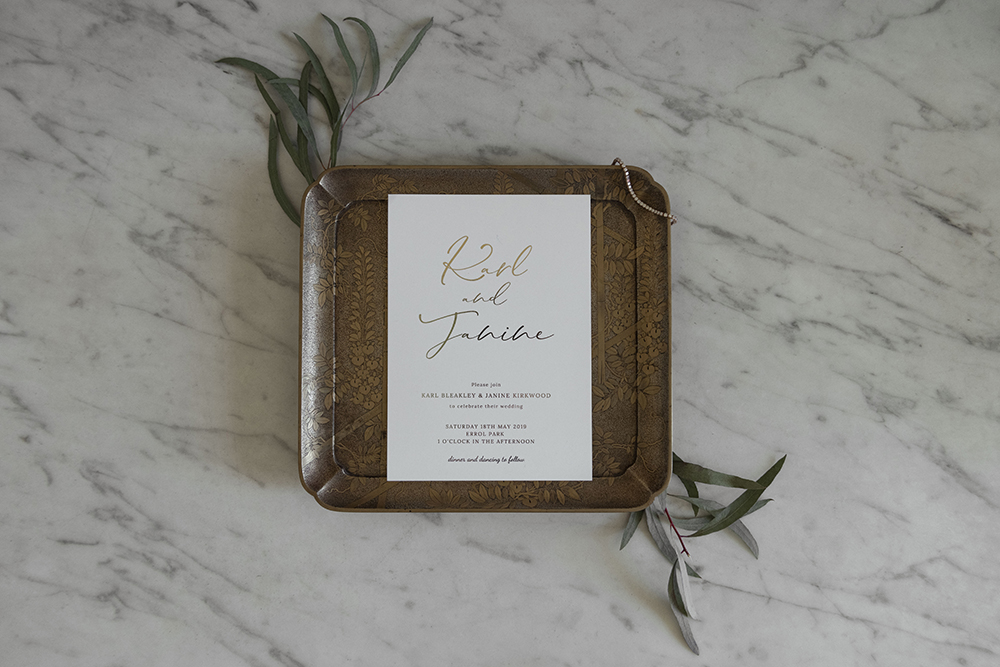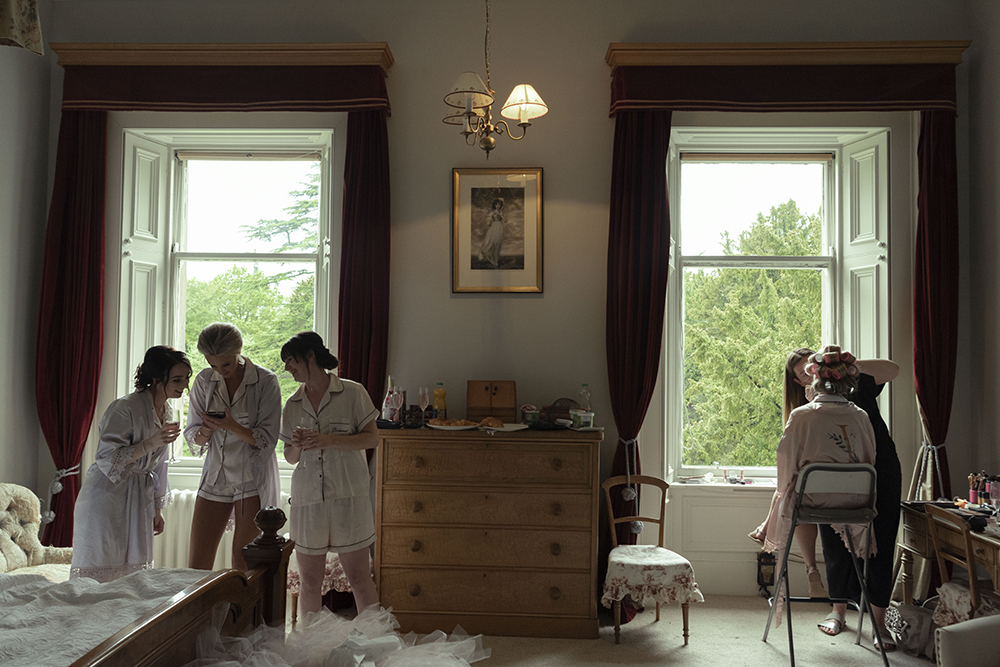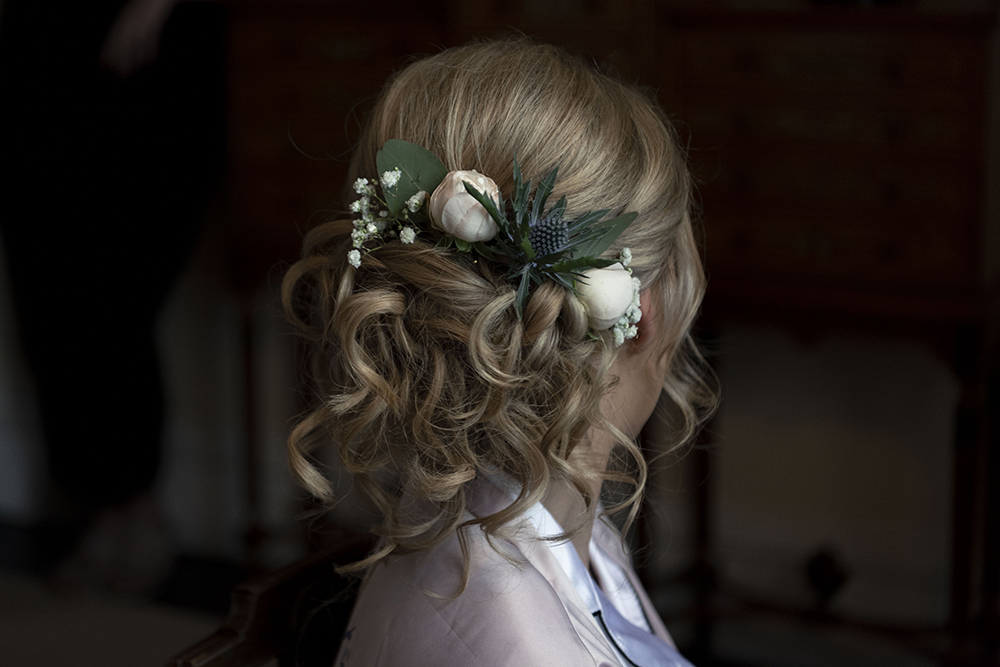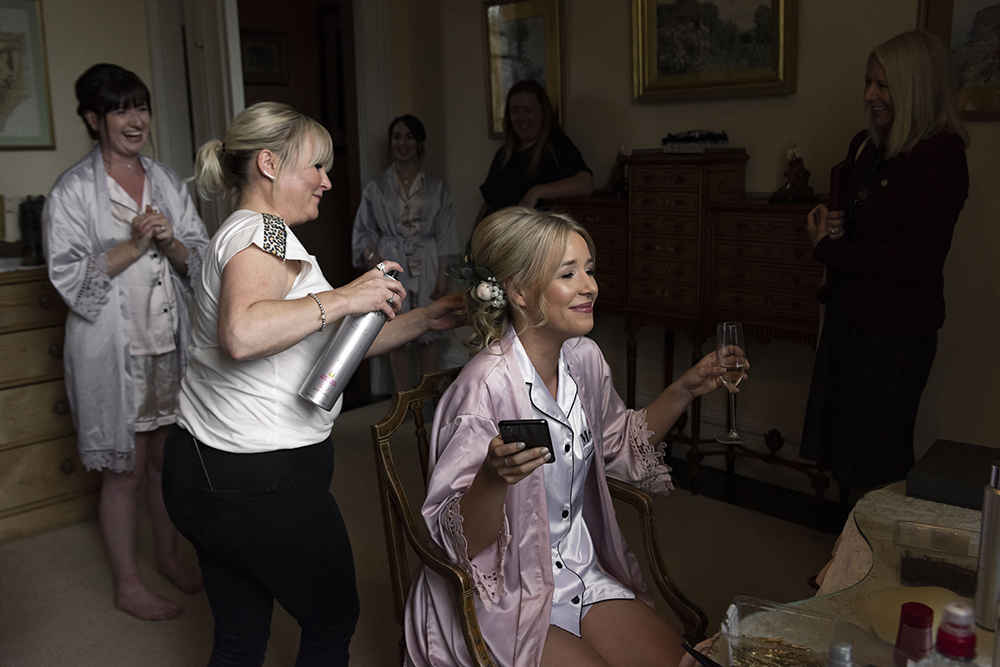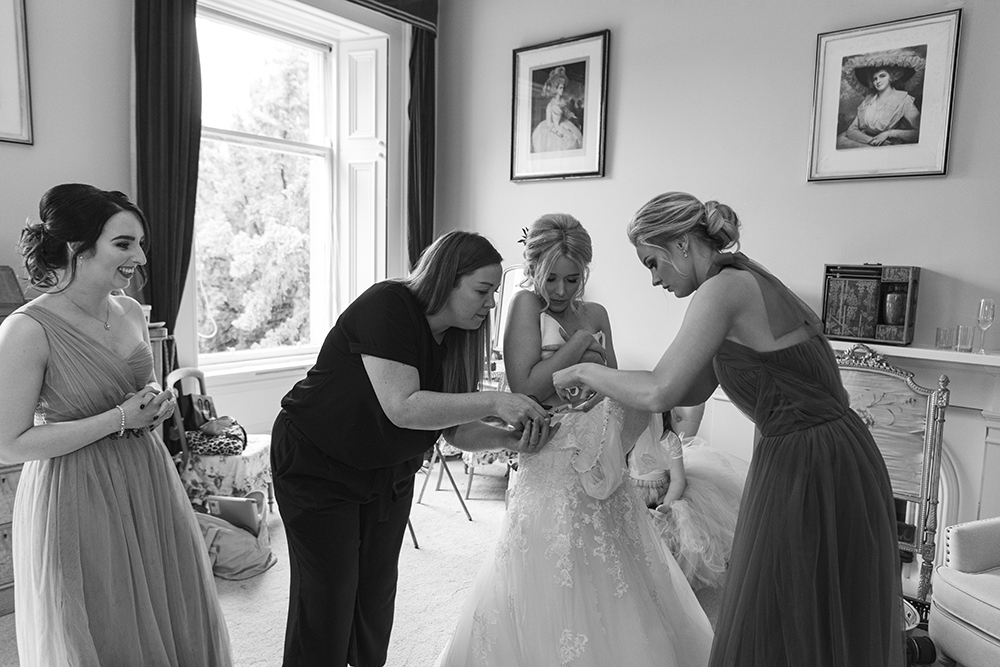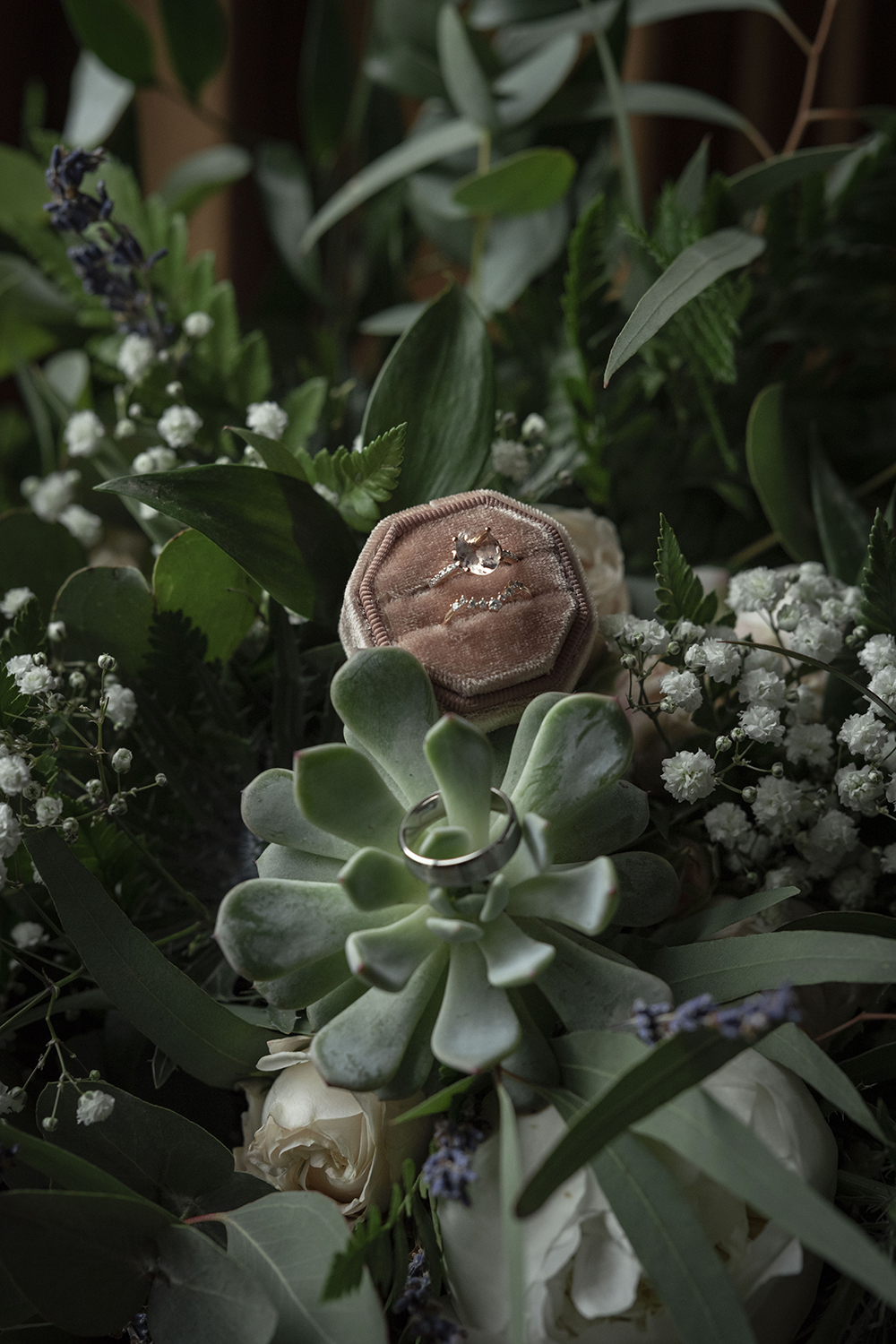 "Karl and I met at a party in 2011 and, even though I was a student in Scotland and he worked in Belfast, we managed to make it work long distance.
He proposed to me in the Summer of 2017 on a canoe in Auchinstarry! He'd been carrying the ring on him for weeks, waiting for that perfect moment.
I actually found wedding planning quite stressful. I tried so hard to marry up my vision of a beautiful wedding with my belief that one day shouldn't cost more than we could afford.
We chose our venue, Errol Park, because my bridesmaid Courtney used to work for them, and i also know the event manager there personally. I photographed his wedding! Colin is beyond wonderful at running the weddings at Errol Park, so I knew he'd be the man for the job when it came to ours. He keeps everyone calm.
I also love the surroundings of the venue. I was determined to have our photos taken in the old folly in the woods there.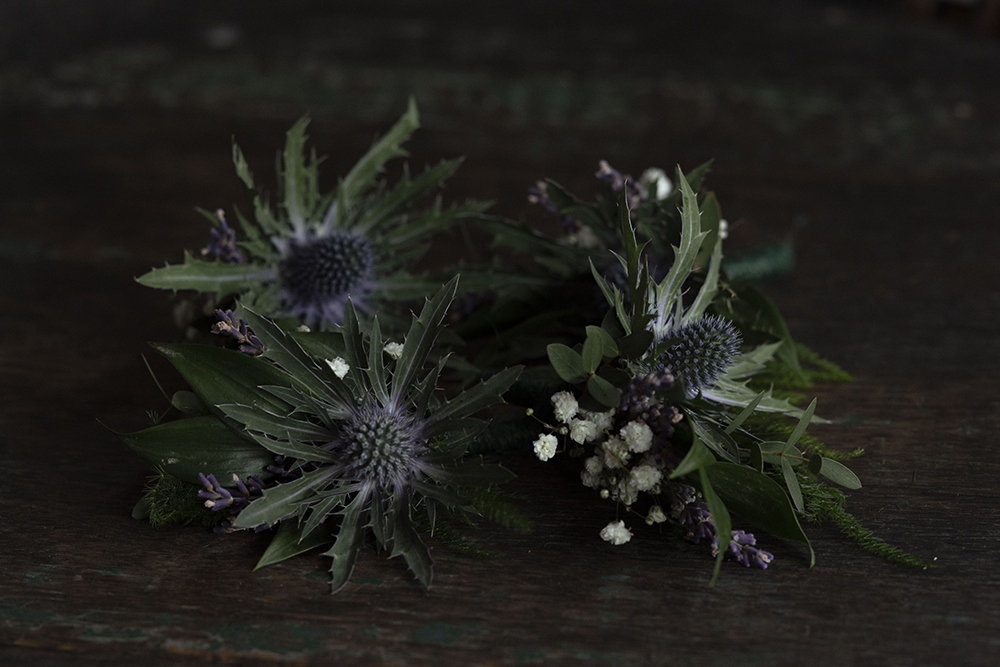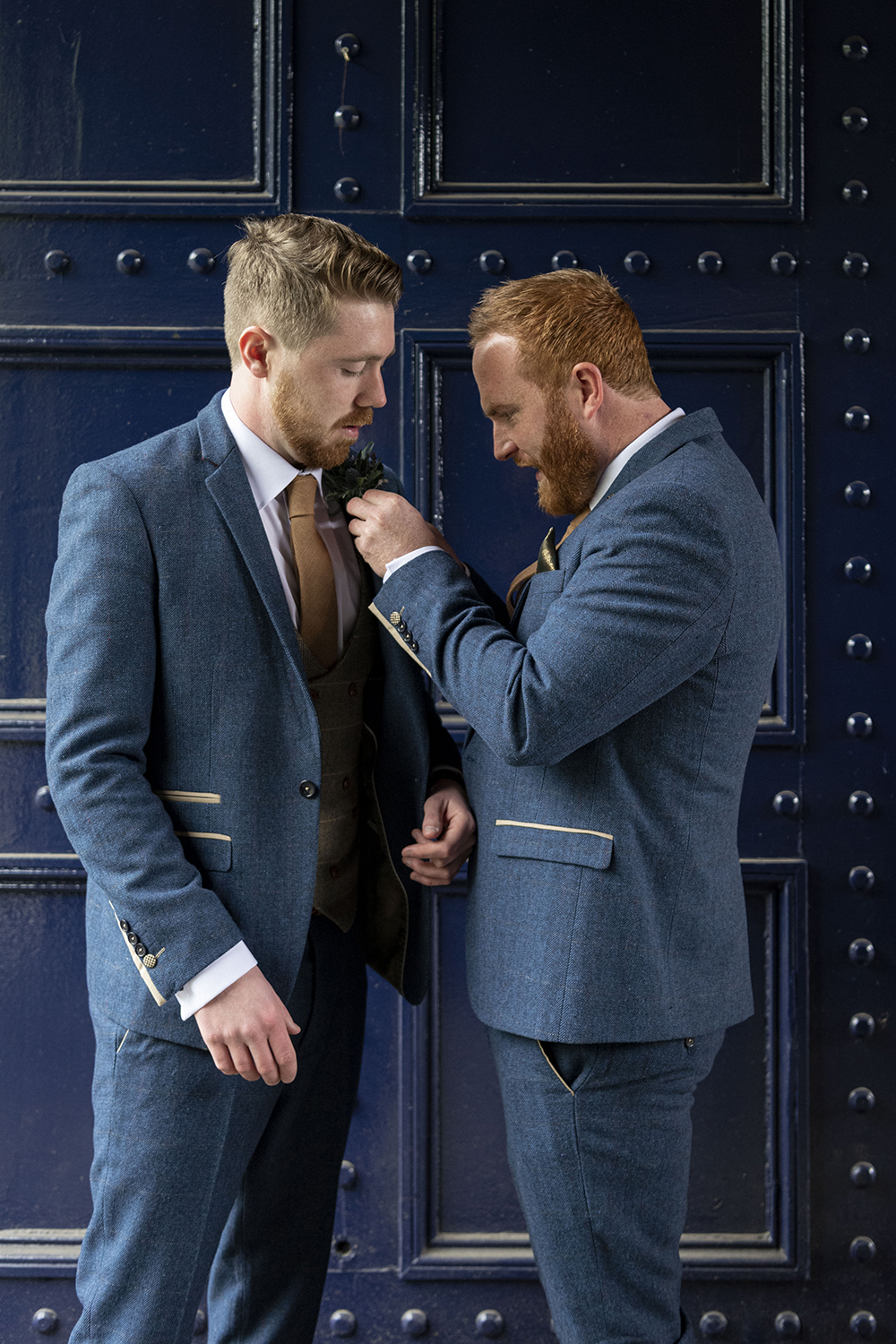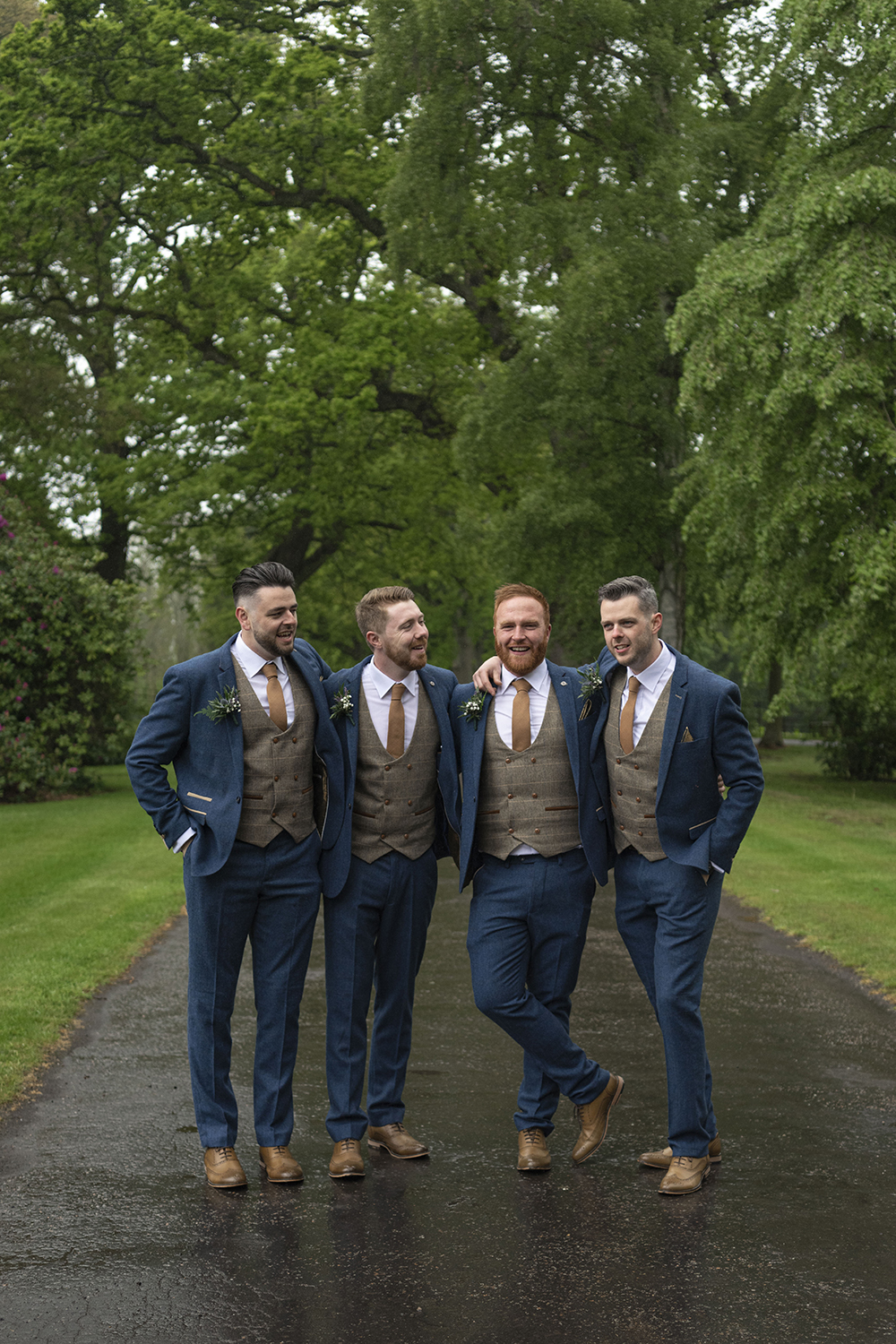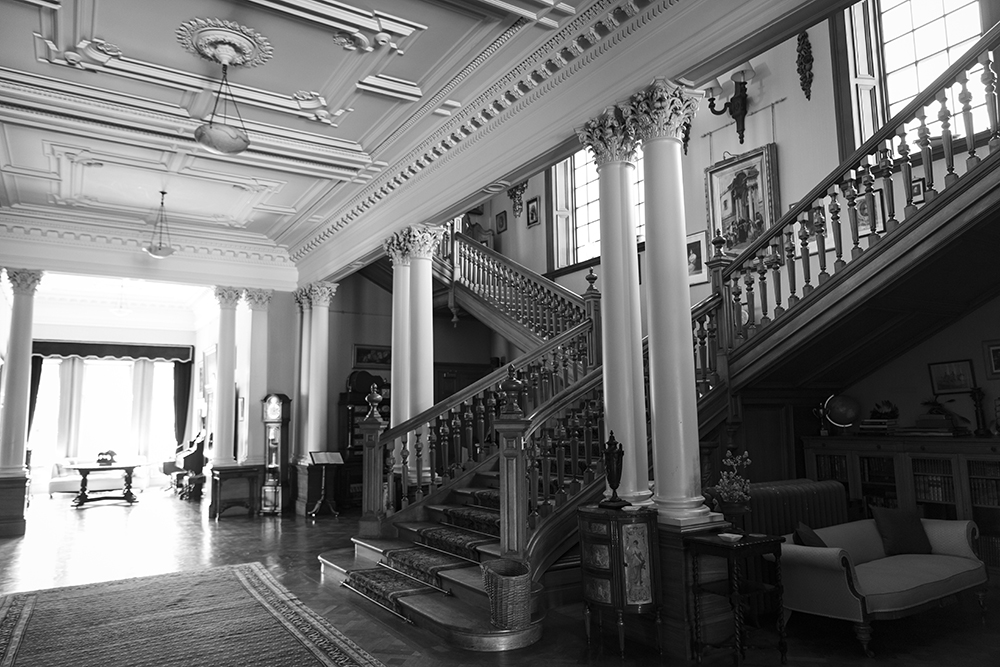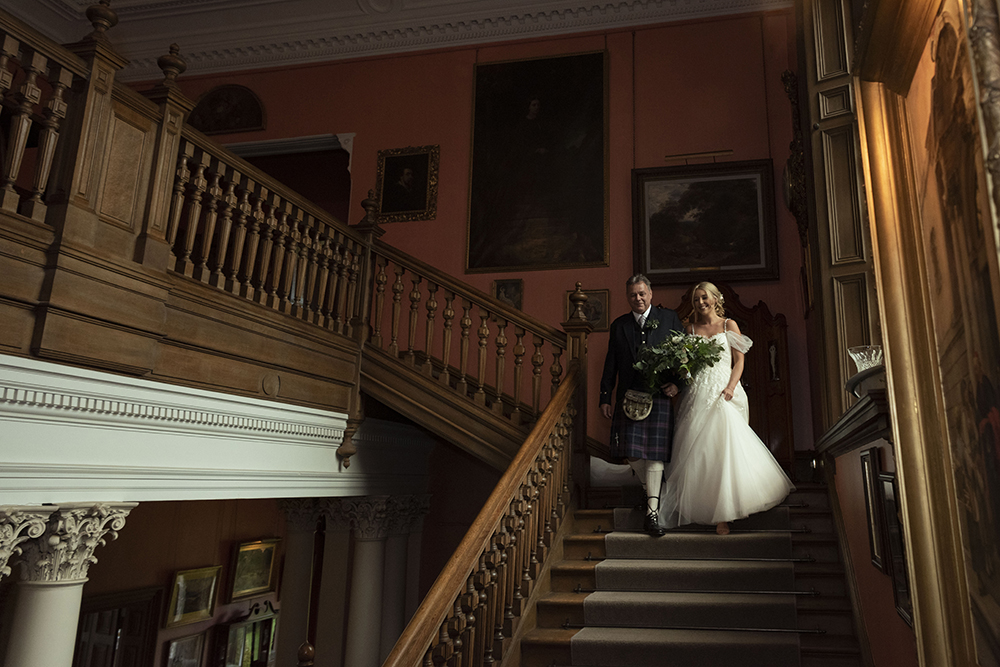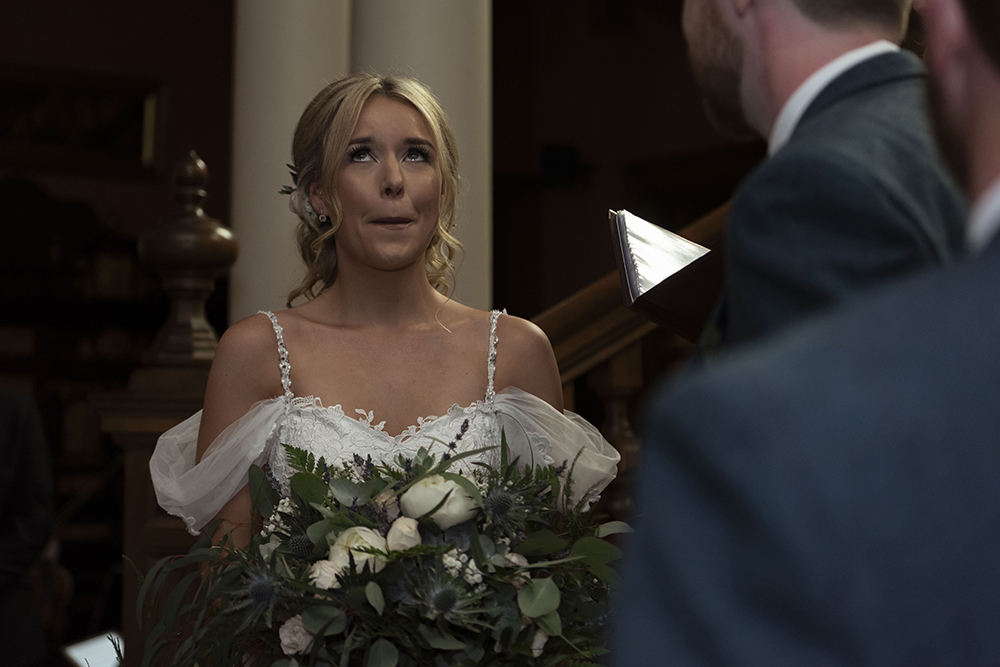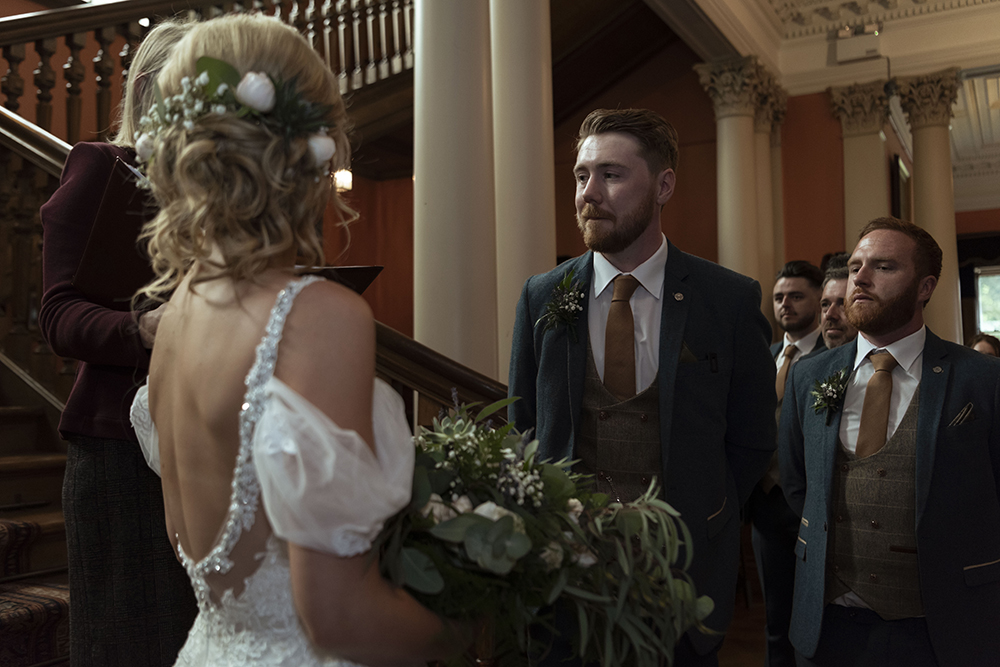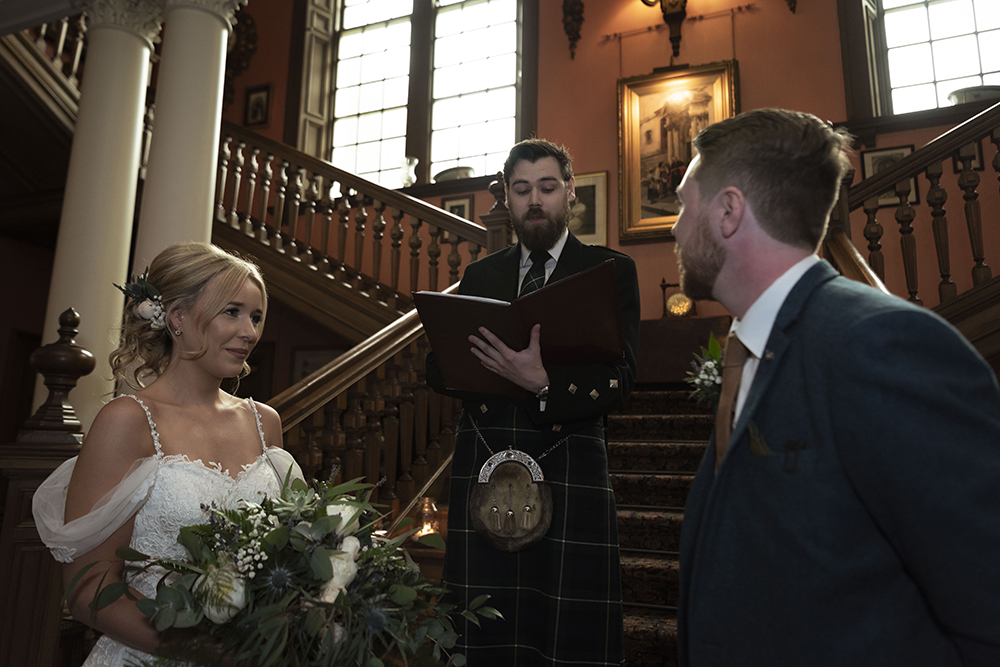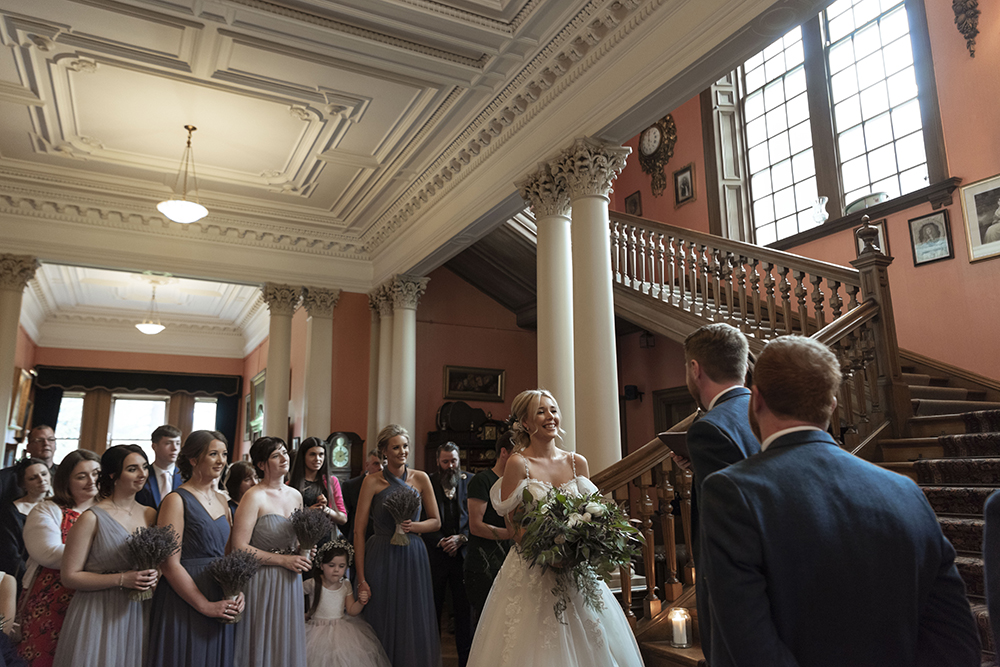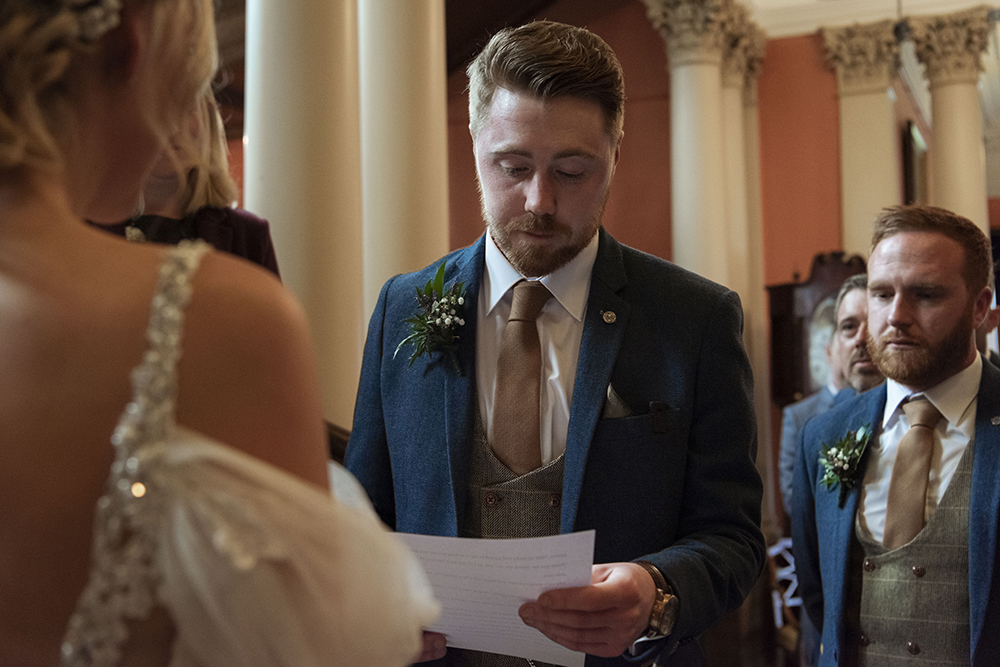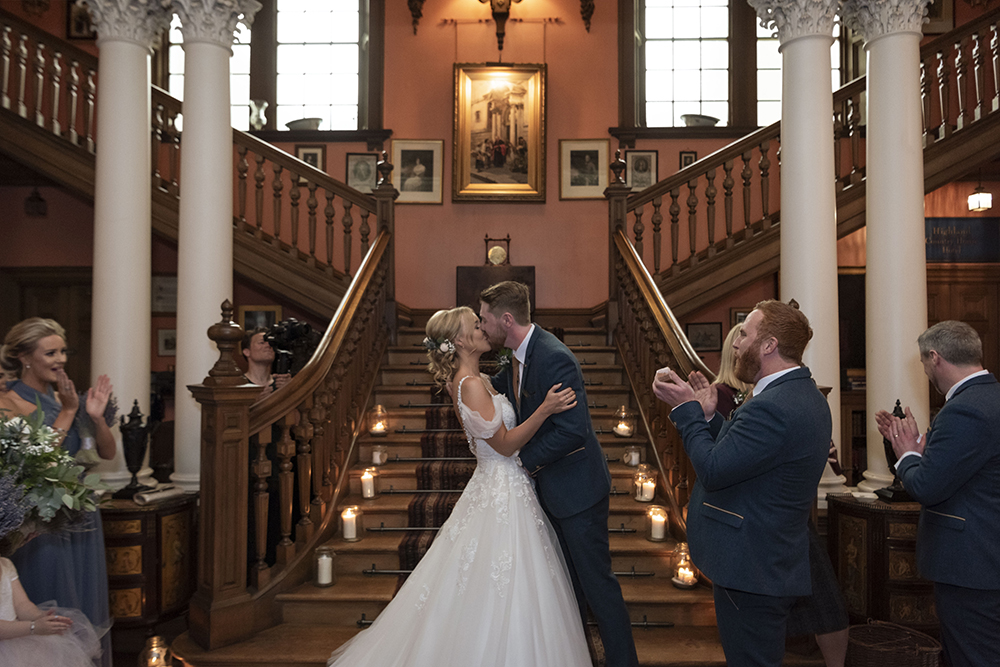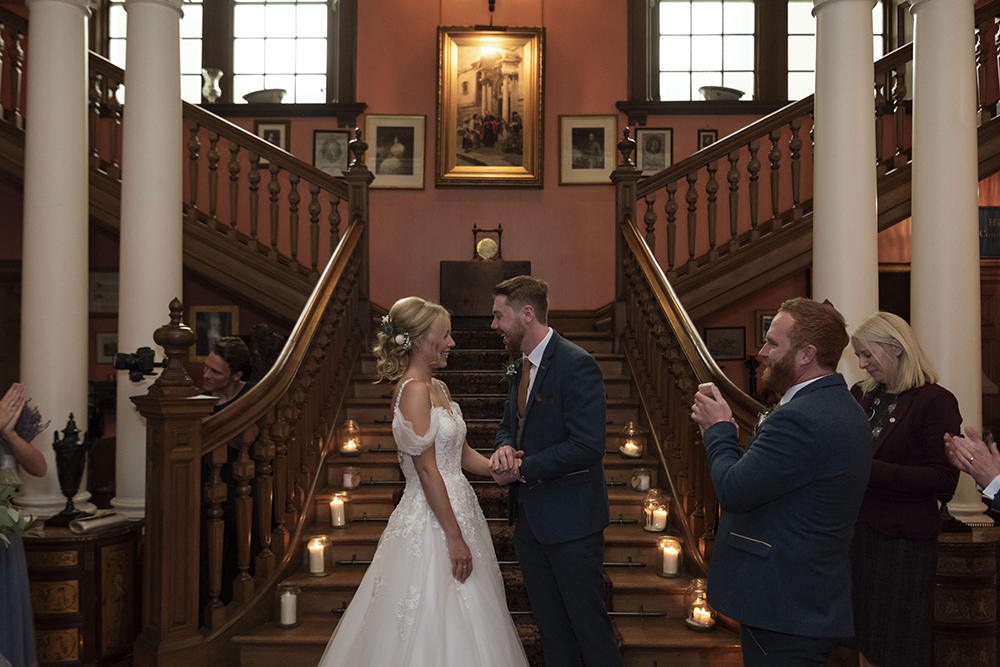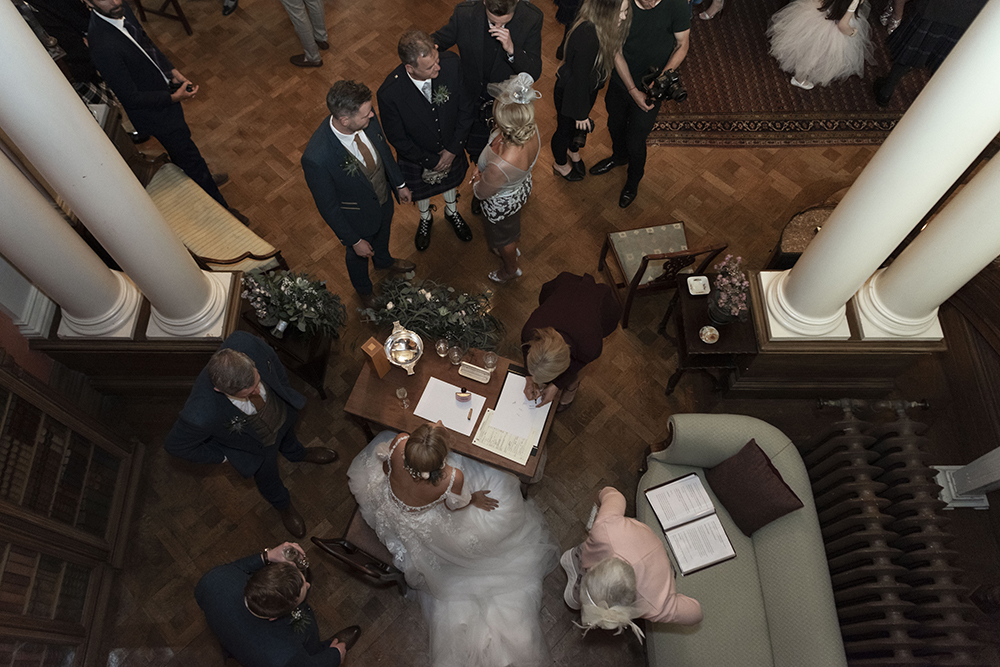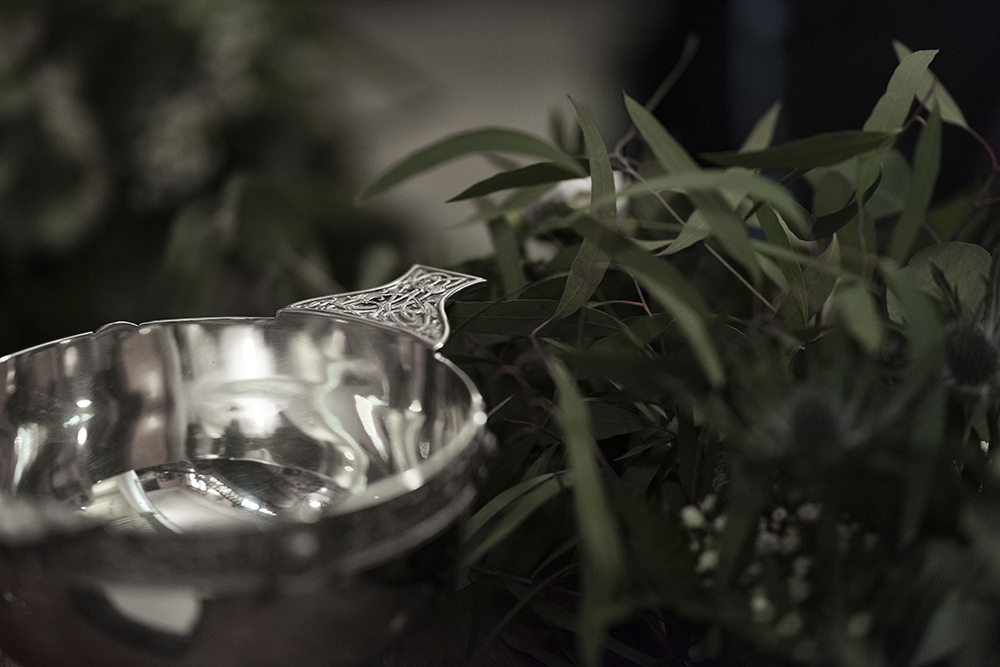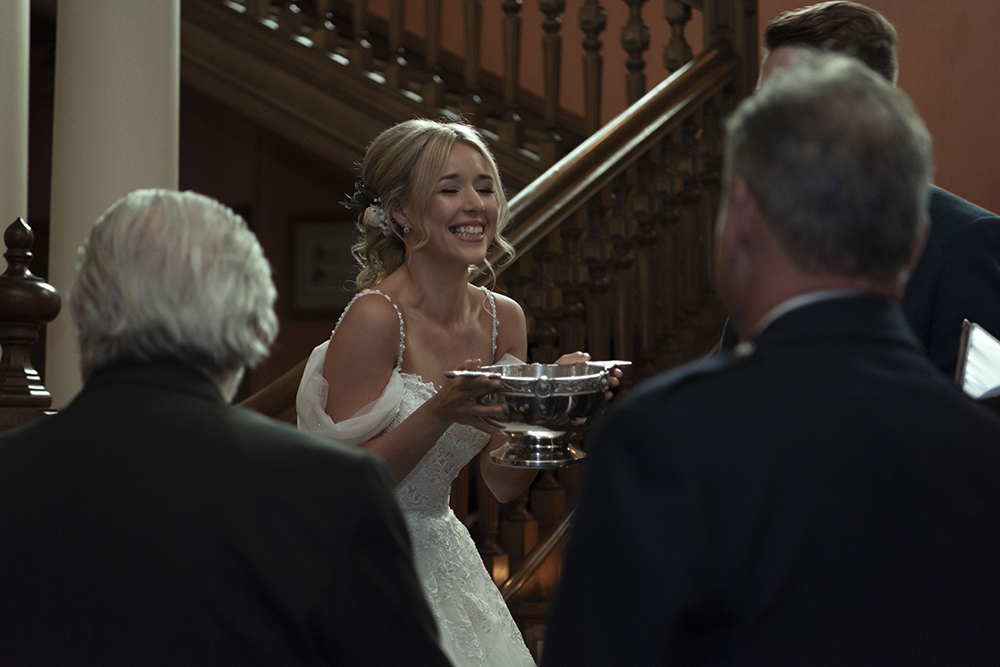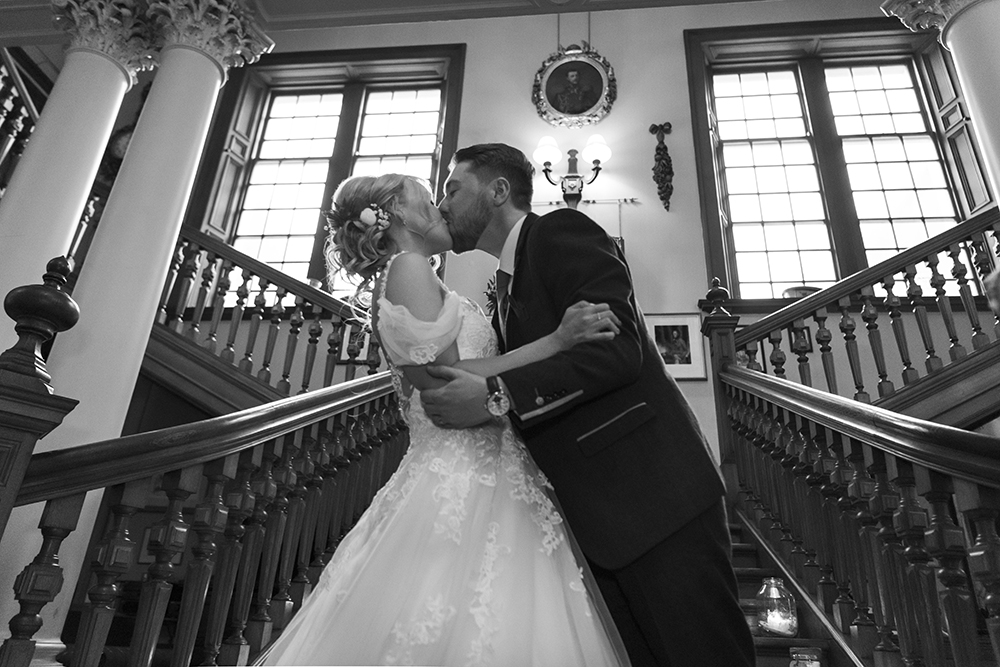 We chose lots of natural foliage in the barn for our reception. Our florist Amy hung hoops wrapped in ivy and ferns from the beams, and we draped ivy around the candelabras, and filled the barn with candles.
We had soft grey tablecloths and blush napkins from 88 Events.
I spent about two years drying out petals by microwaving every bunch of flowers I could get my hands on, much to the amusement of my colleagues. Luckily, I work in a jewellers, so I had a healthy supply of roses to dry.
My mum and I made cones out of old fashioned paper doilies and that was our confetti!
I've always wanted to wear my gran's dress on my wedding day, but I love the romantic ballgown look too, so I decided to wear both. I decided to look on Still White, a website for pre-loved wedding dresses, and I chose a backless ballgown for just £450.
I didn't need to altered to fit, but I added some removable shoulder drapes to make it even more perfect.
In the evening, I wore my gran's 1963 wedding dress as a surprise for her. It was a perfect 50s silhouette and is in remarkable condition for being 57 years old.
It's elegant and timeless with a boat neck and long sleeves; it had an air of the Duchess of Sussex about it!
I love that my granny could never have known that it would have come back into fashion on the year that her eldest grandchild was planning her wedding.
The tea-length skirt was perfect for dancing, and showing off my beautiful velvet Prada shoes.
After I changed into it, our videographer assembled our guests outside for a confetti shot, and I snuck out in a dressing down. My gran was at the end of the line and she burst into tears when she saw me walk down with her dress on. It was such an amazing, emotional moment to surprise her like that.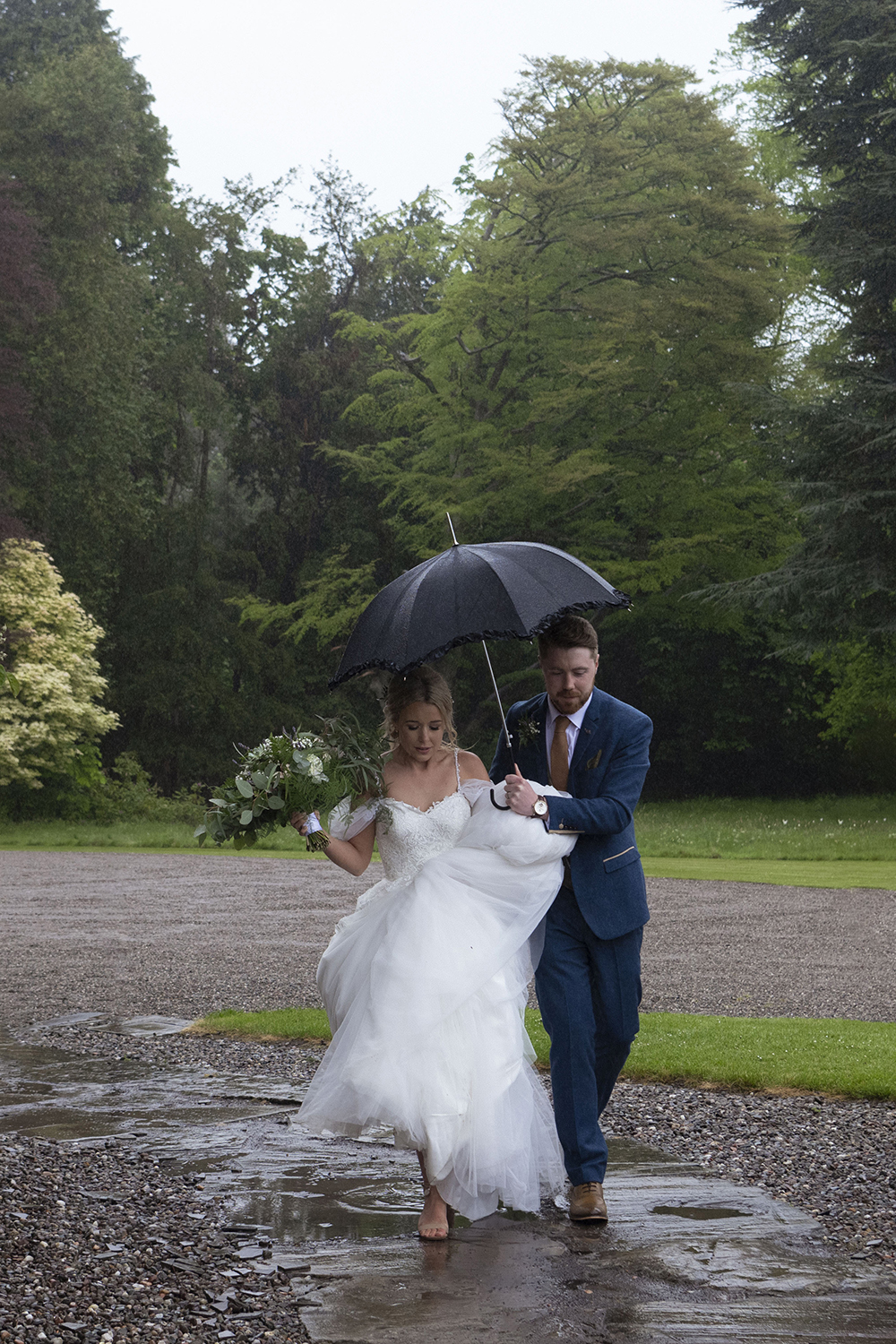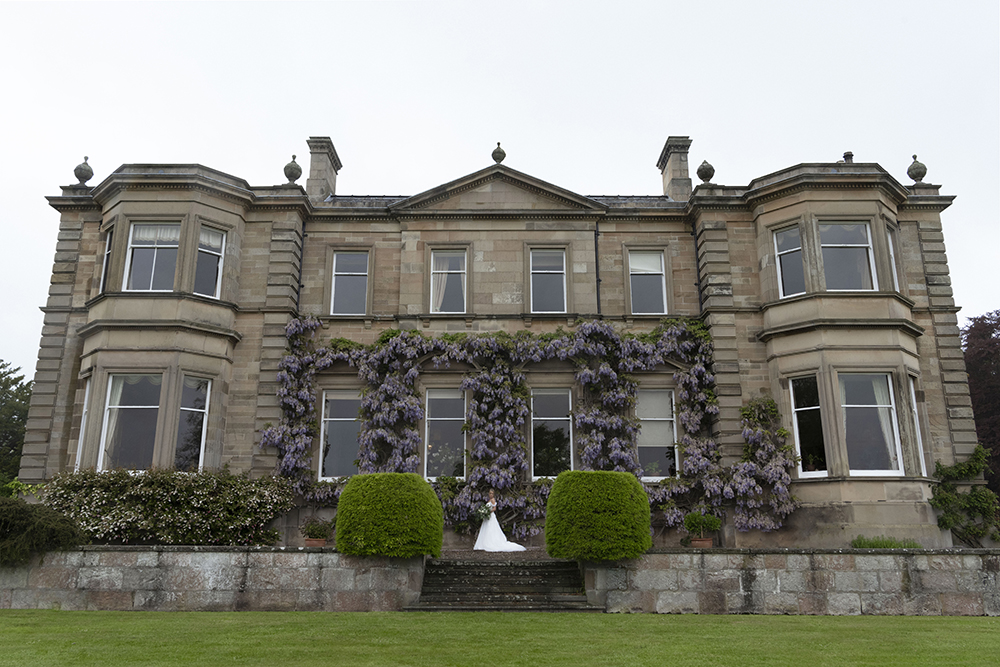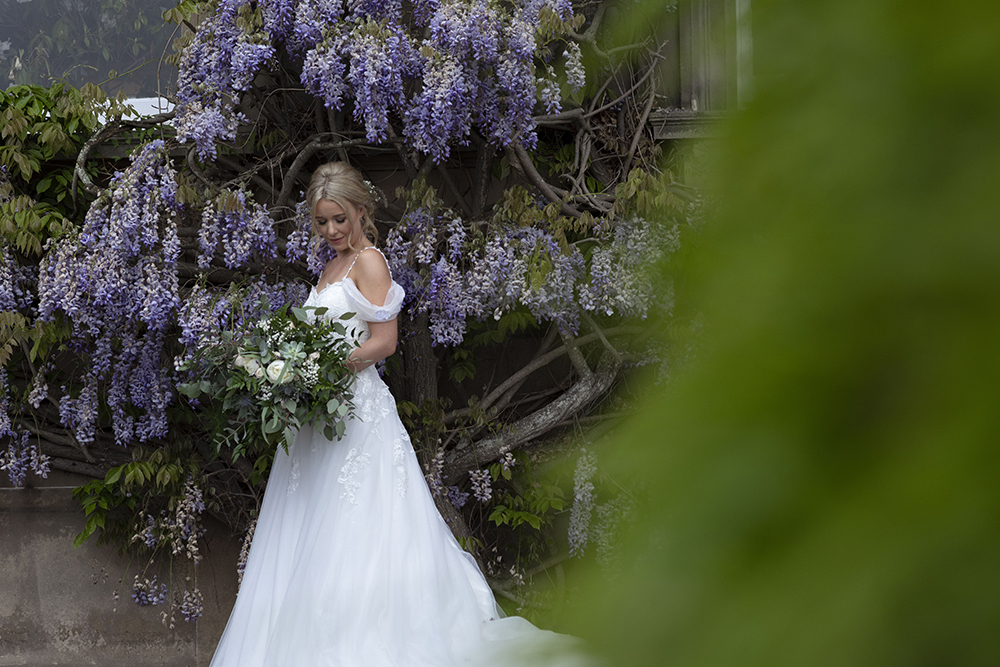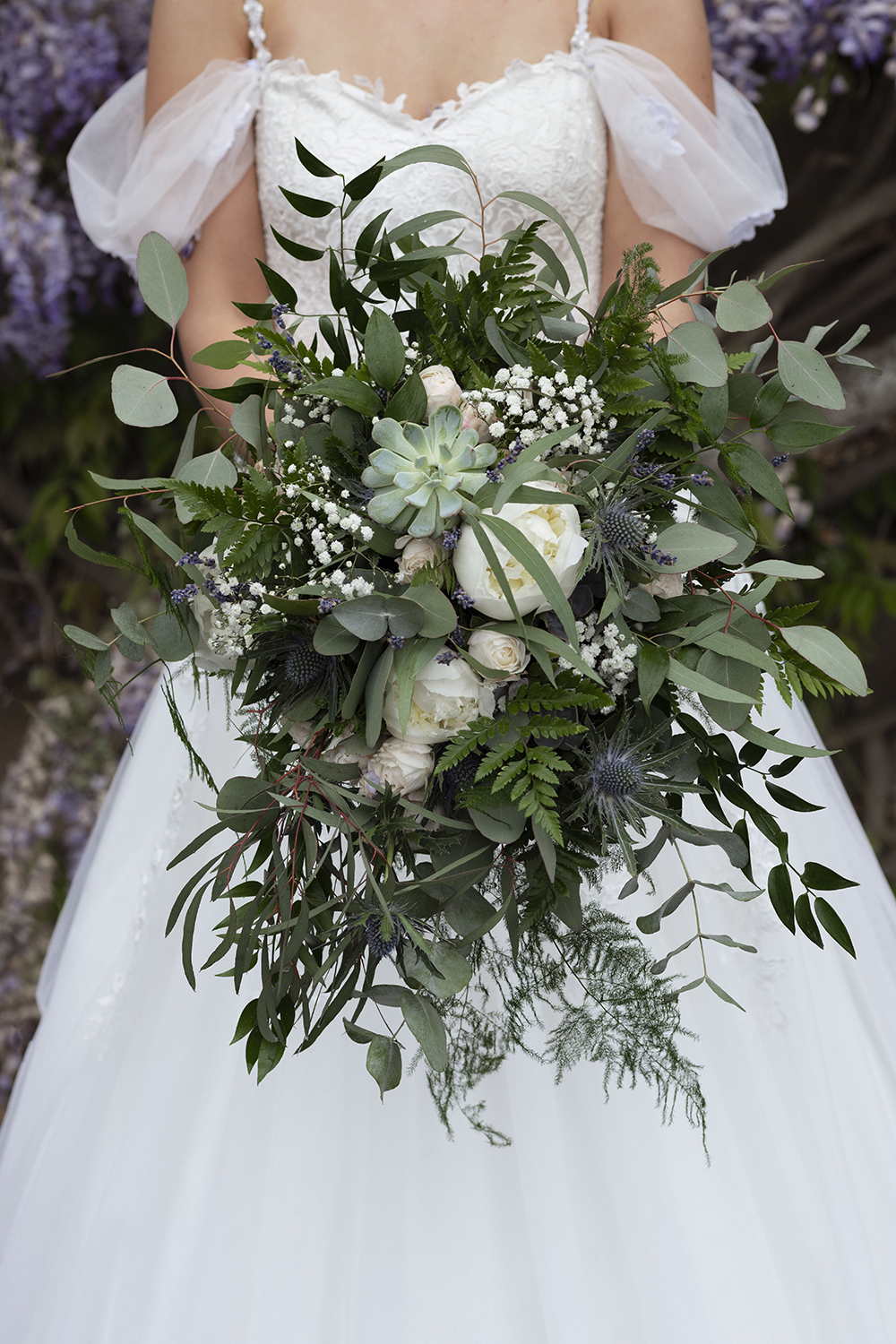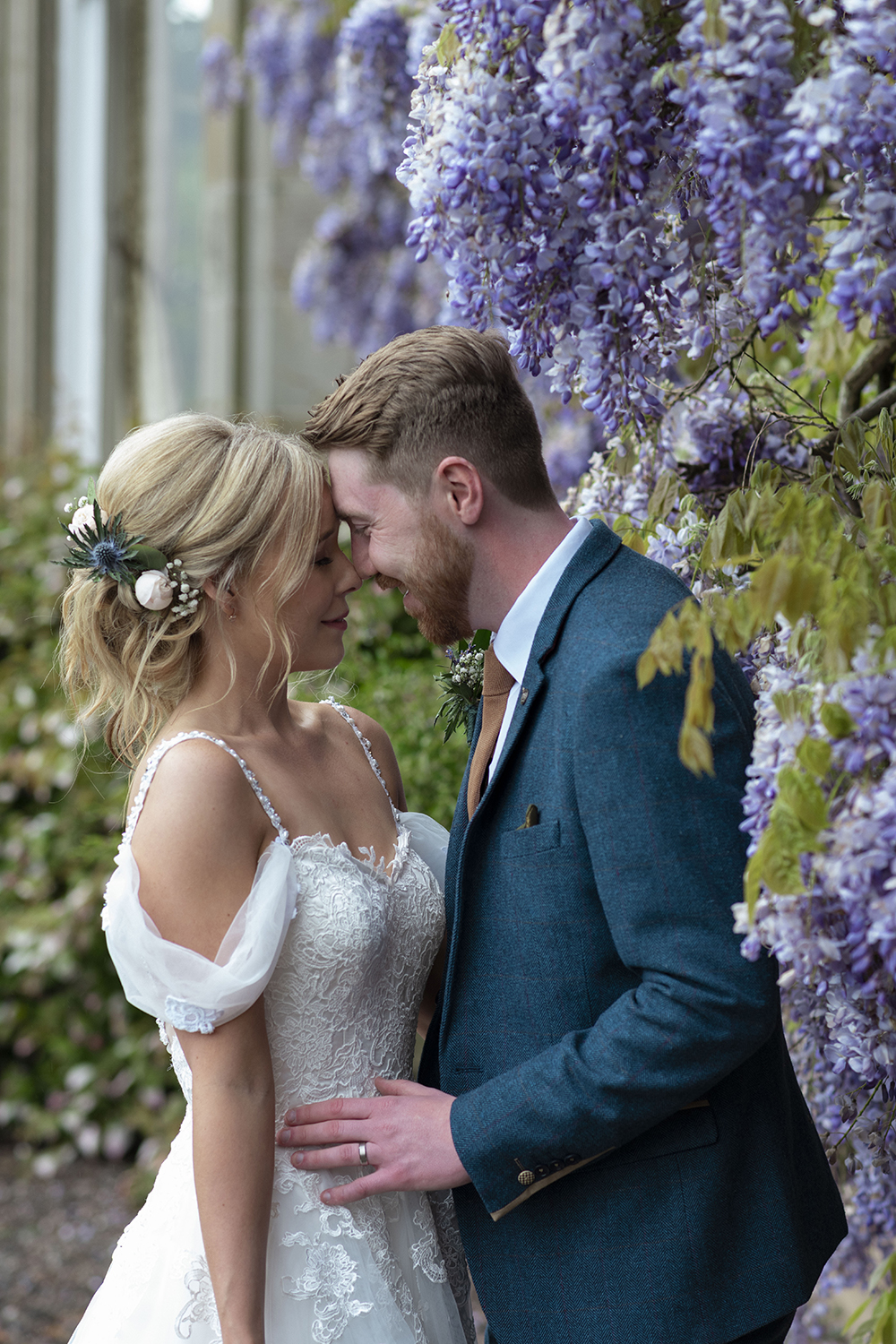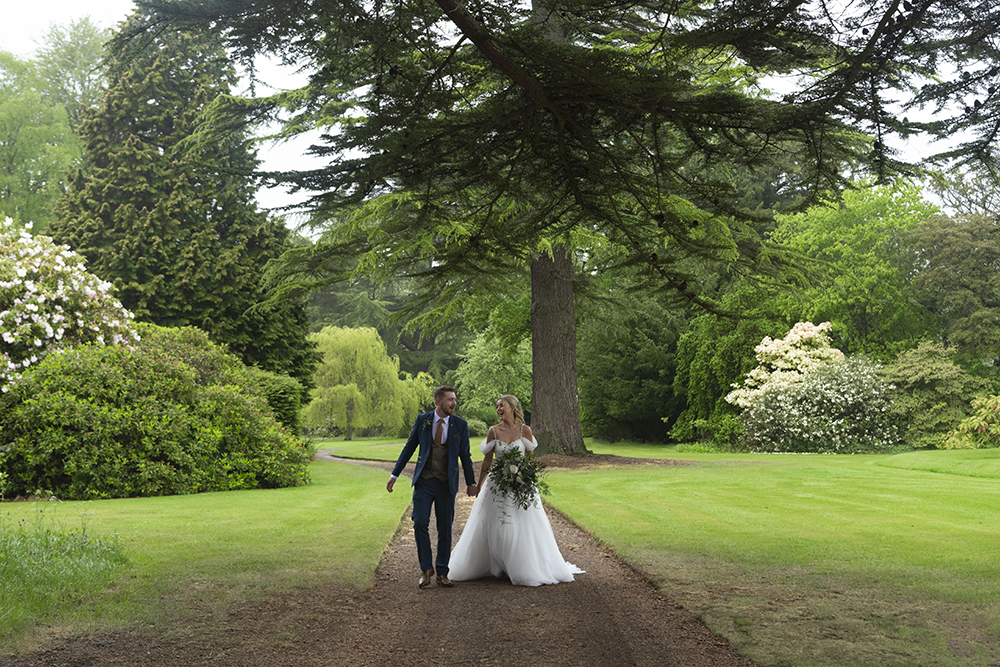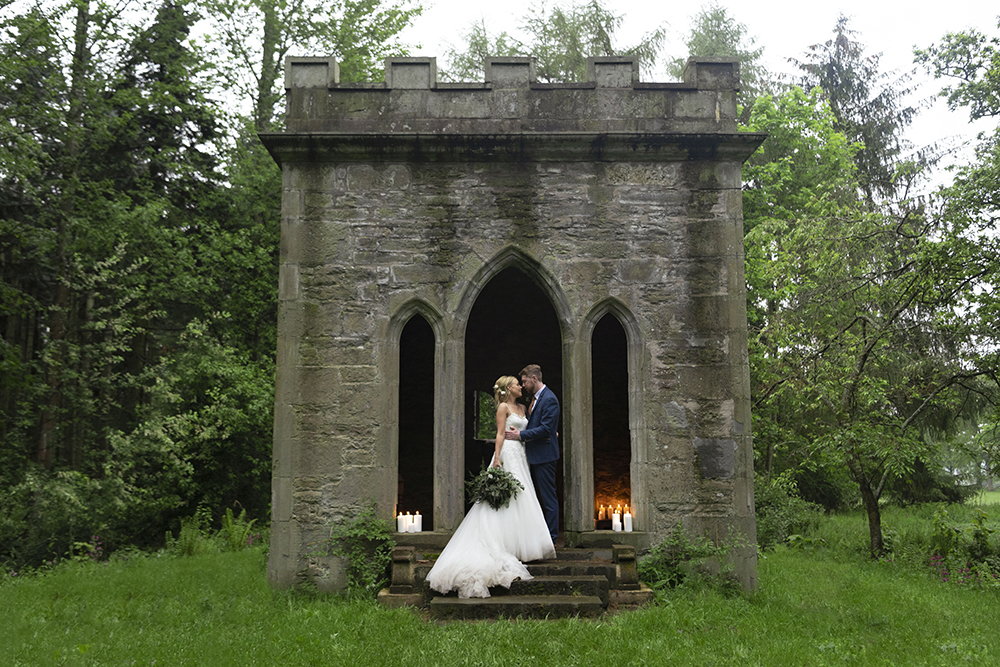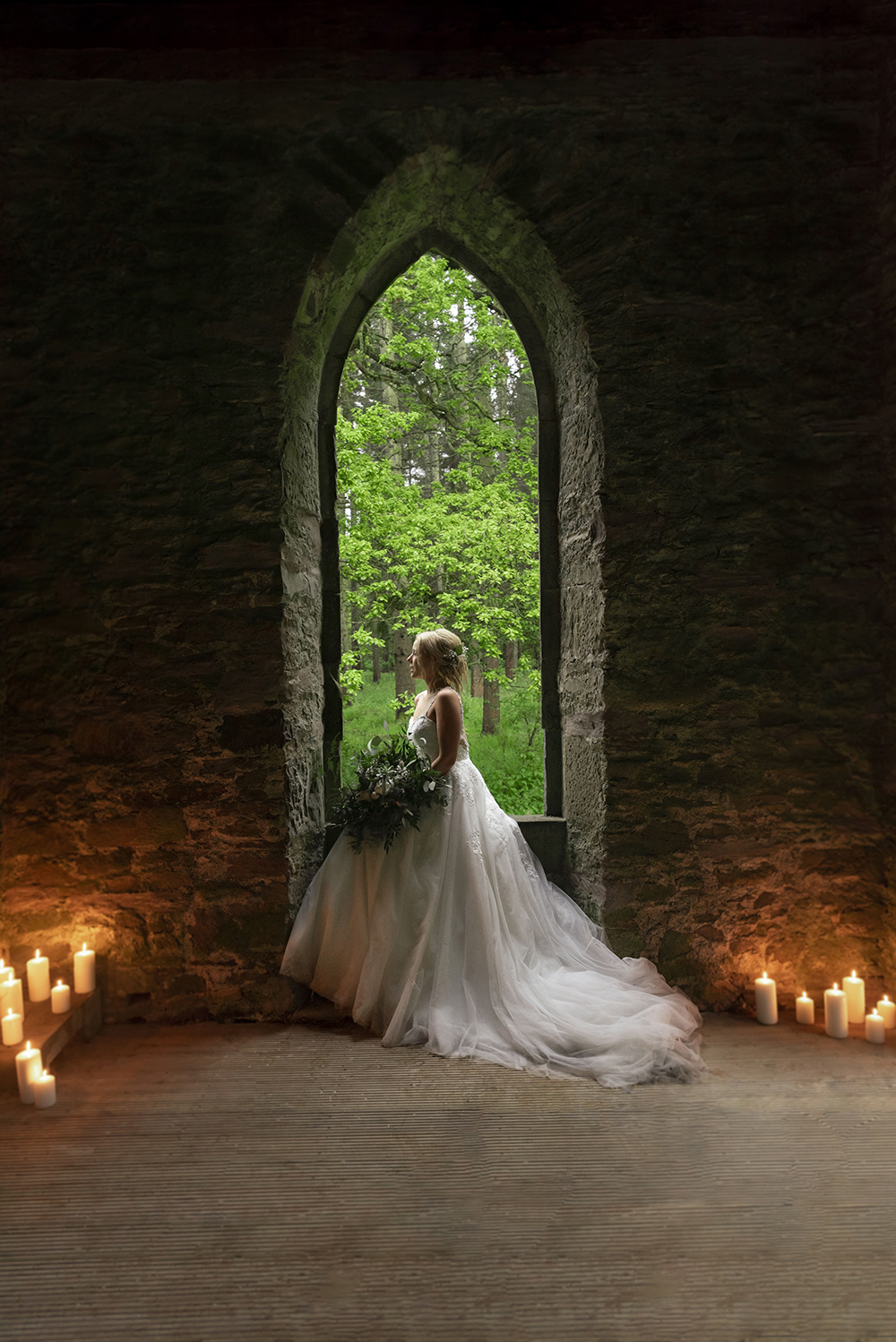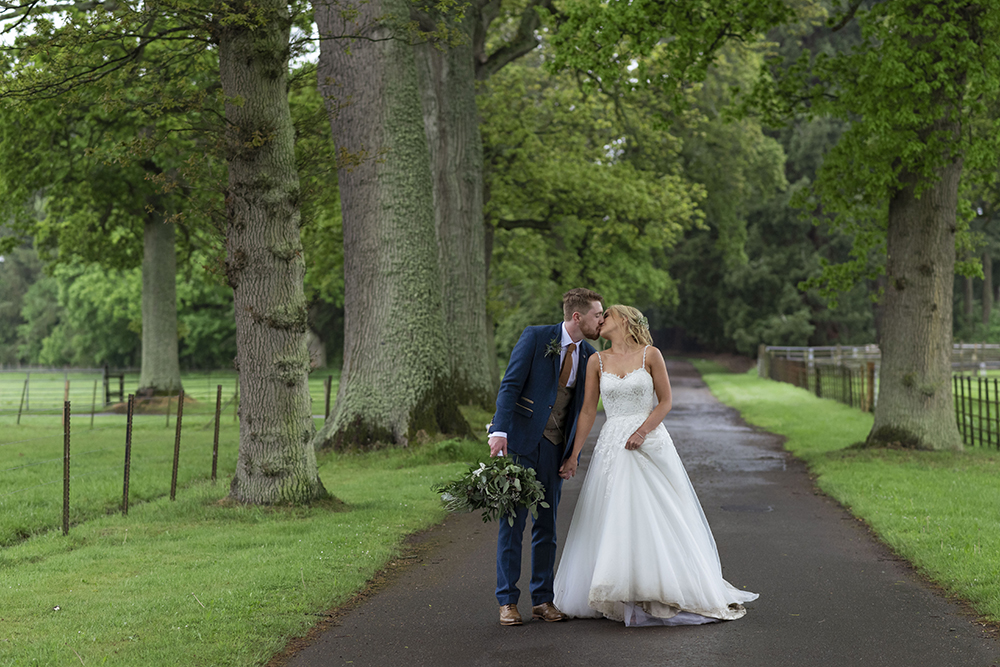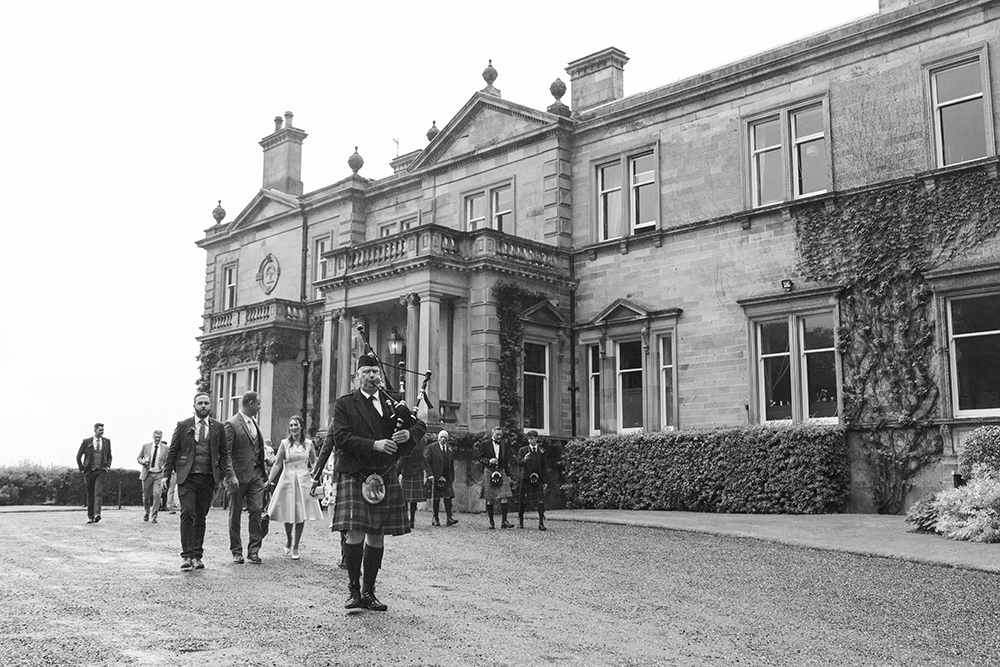 Our ceremony was my favourite part of the day. For two years, I had imagined our wedding ceremony to be outside in front of the stunning lilac wisteria, but it rained. Heavy! We had to admit defeat and move it indoors.
In the end, we didn't have an aisle, which felt strange, but we got married at the foot of the staircase with our guests standing around us. I was focusing on getting down the stairs with my dad without tripping and then I saw Karl at the bottom, with tears in his eyes, waiting for me. That was my favourite memory from the entire day.
We had a humanist ceremony, and we wrote our vows in secret and sent them to our celebrant. I felt so nervous about speaking in front of people so intimately, but it all worked out perfectly.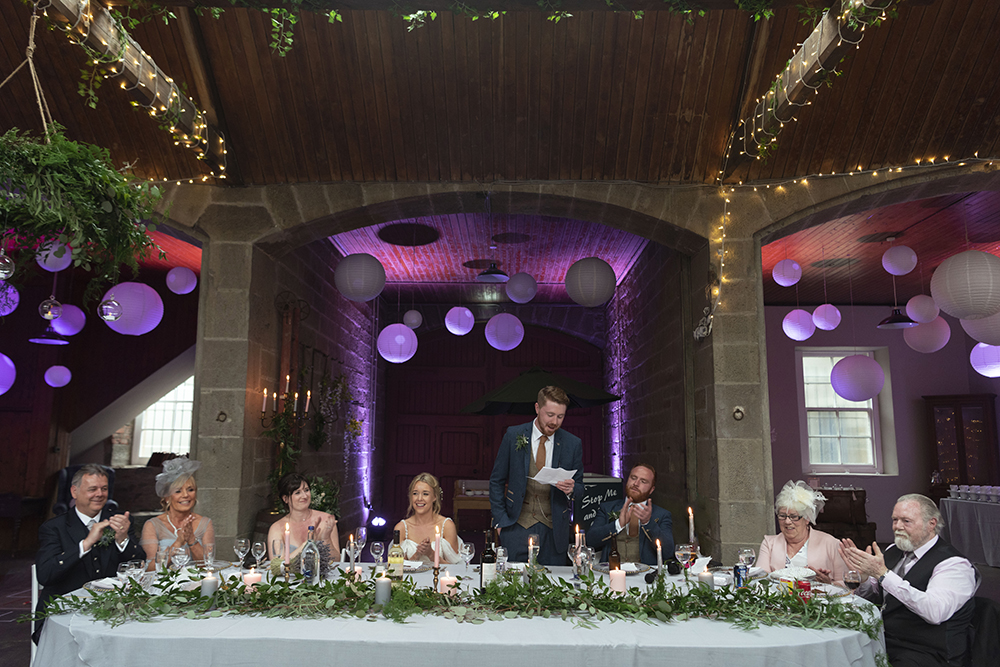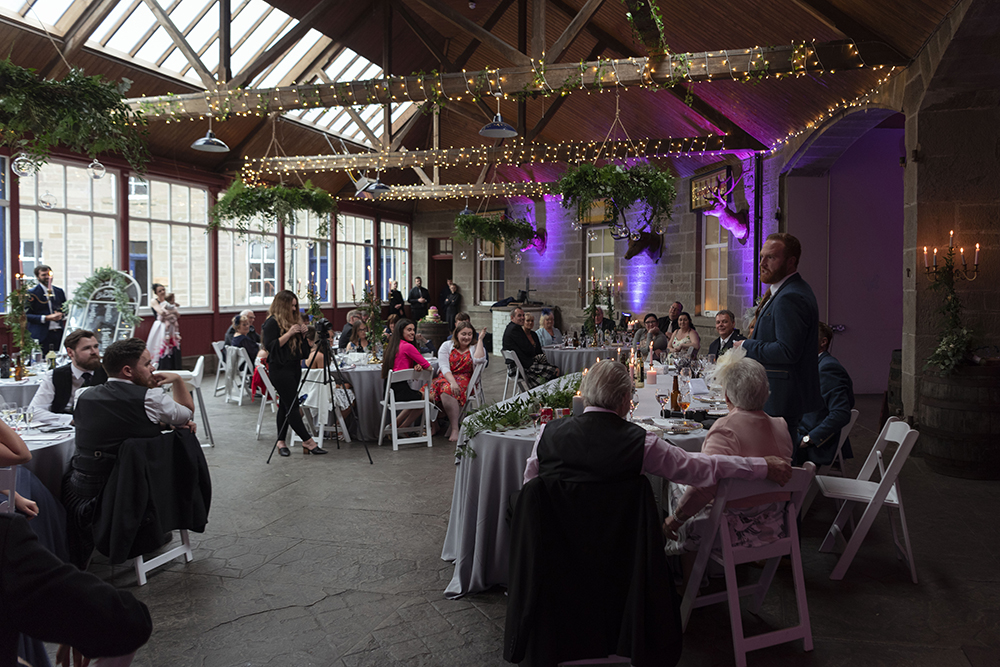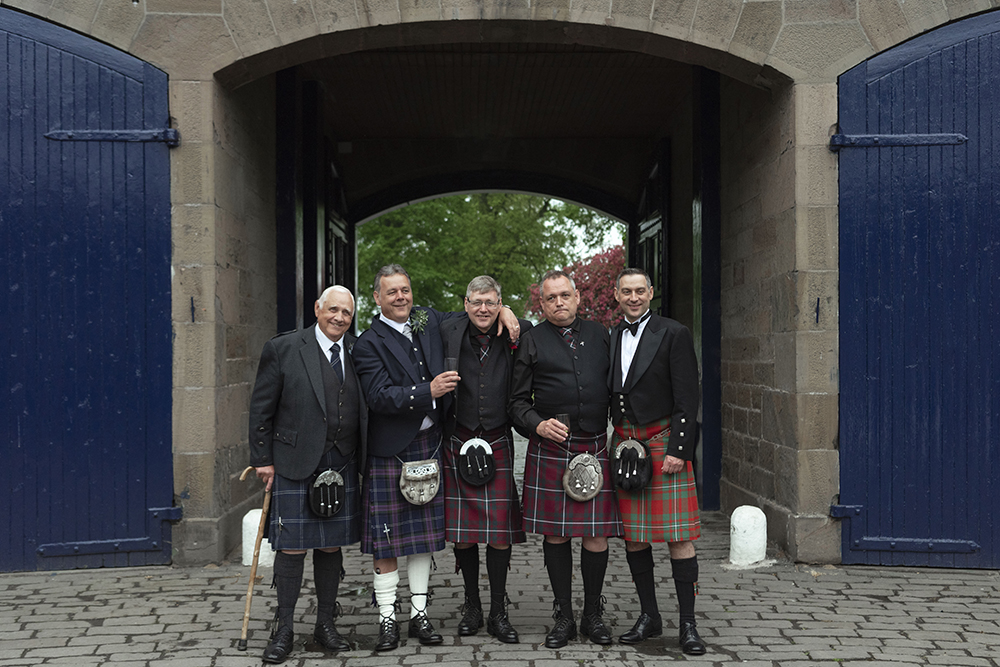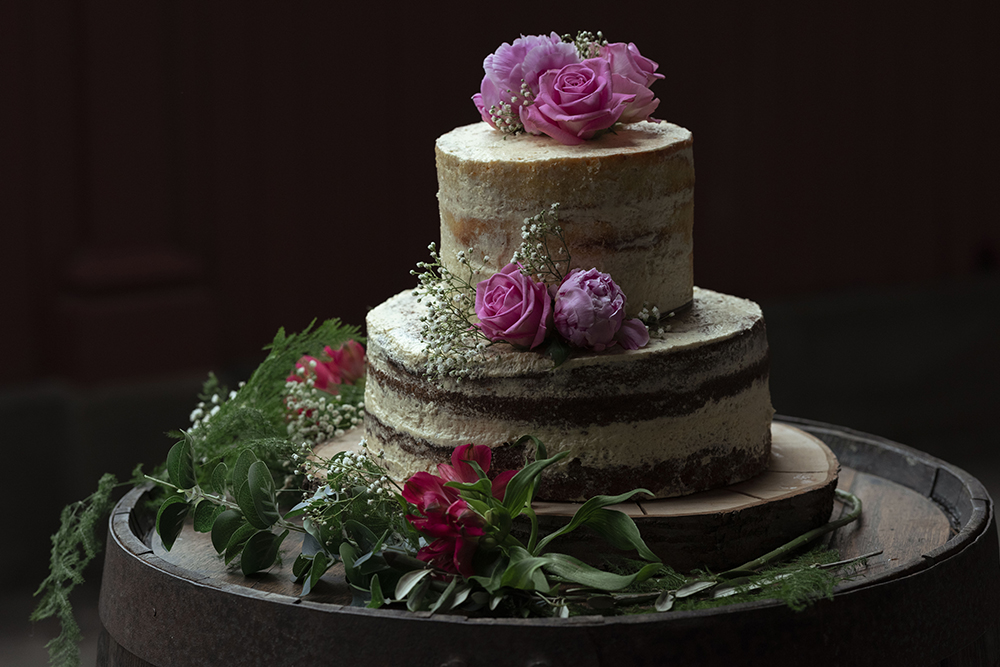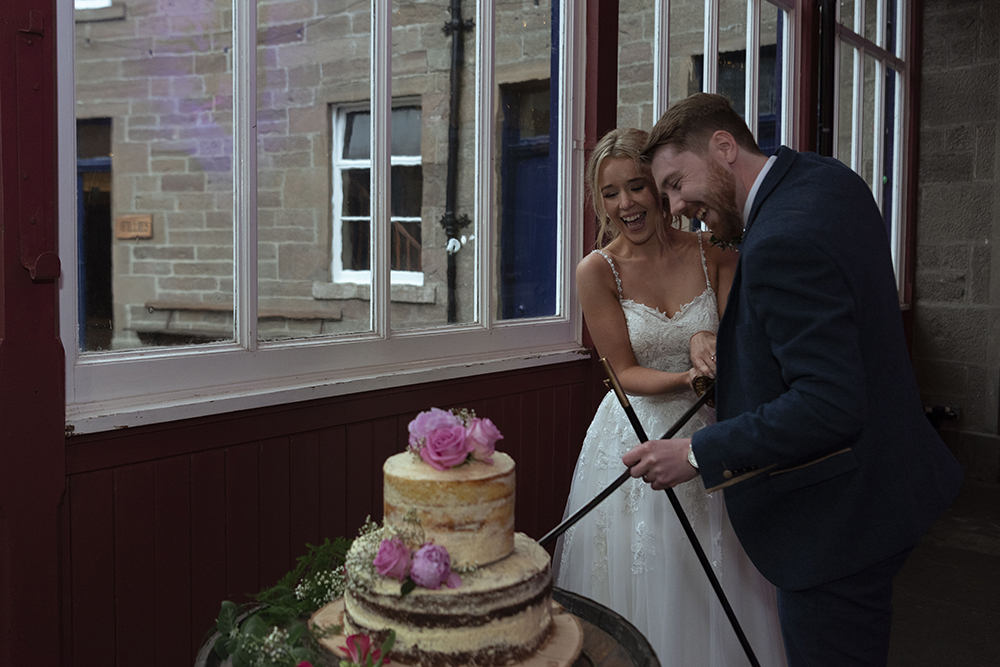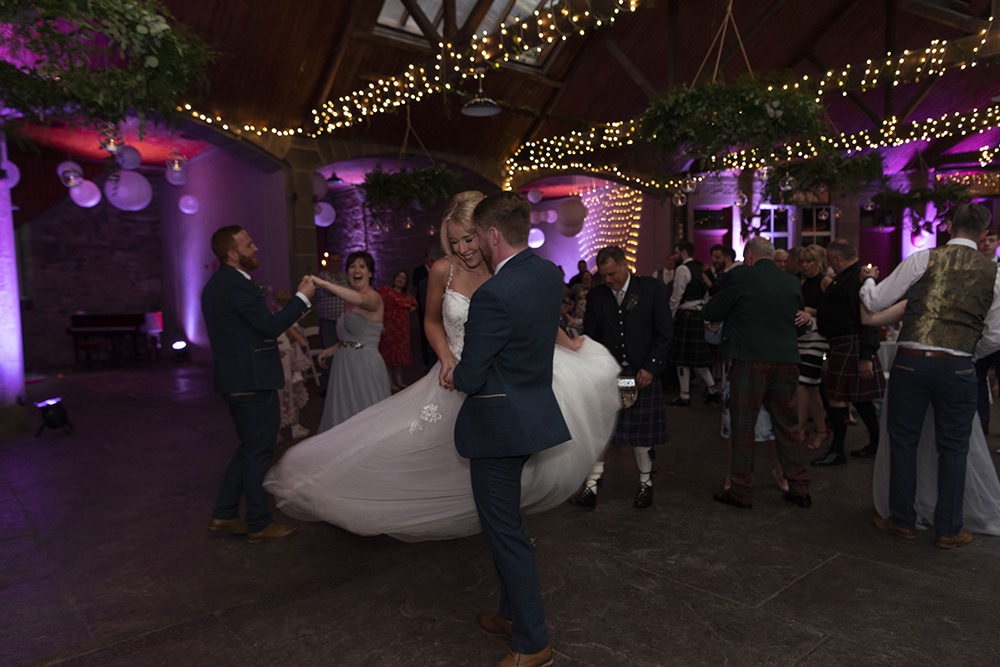 We had a brilliant meal, catered by Seasons. Guests could choose from lots of gorgeous things like scallops with black pudding, sea bass with pickled ginger, and ice cream from a vintage ice cream cart! We also had fried chicken burgers with goats cheese and pineapple relish for our evening buffet.
My favourite thing is being able to now call Karl my husband. I get a thrill every time I find myself saying things like, "let me check with my husband first". I definitely use it excessively and unnecessarily!"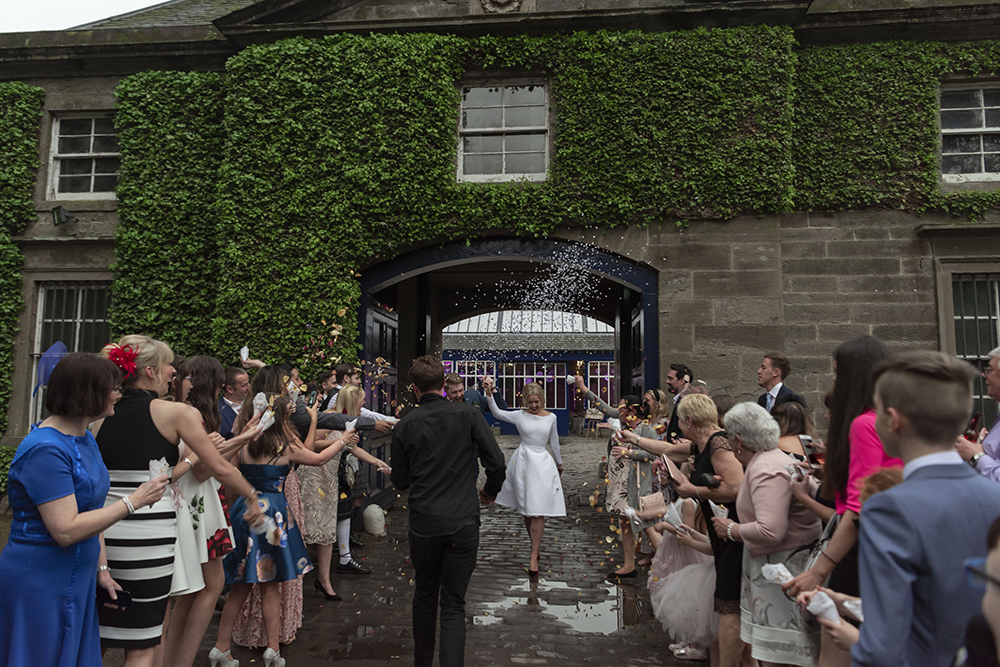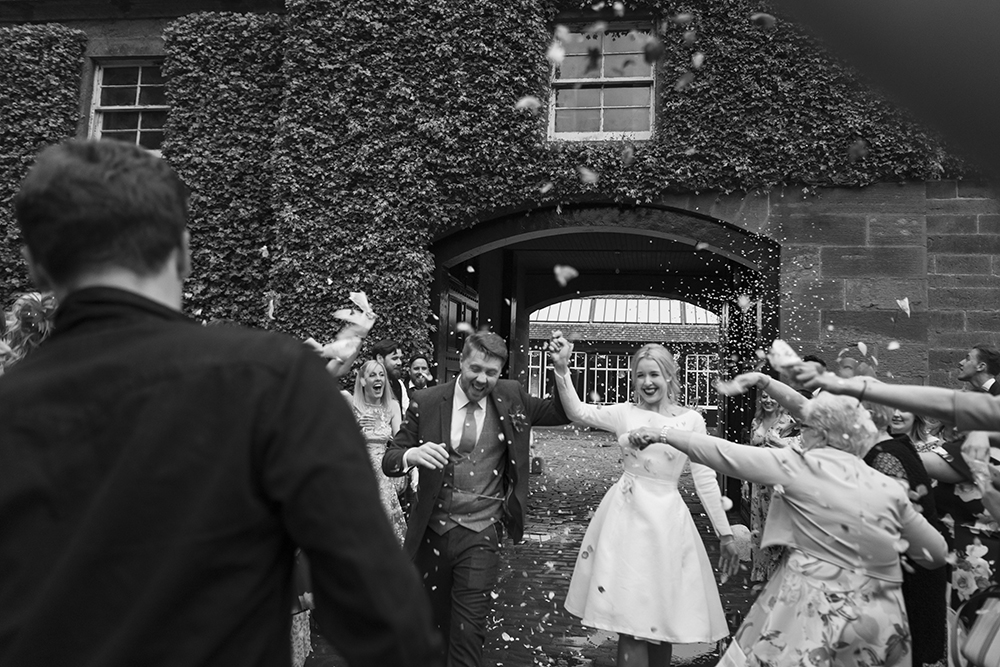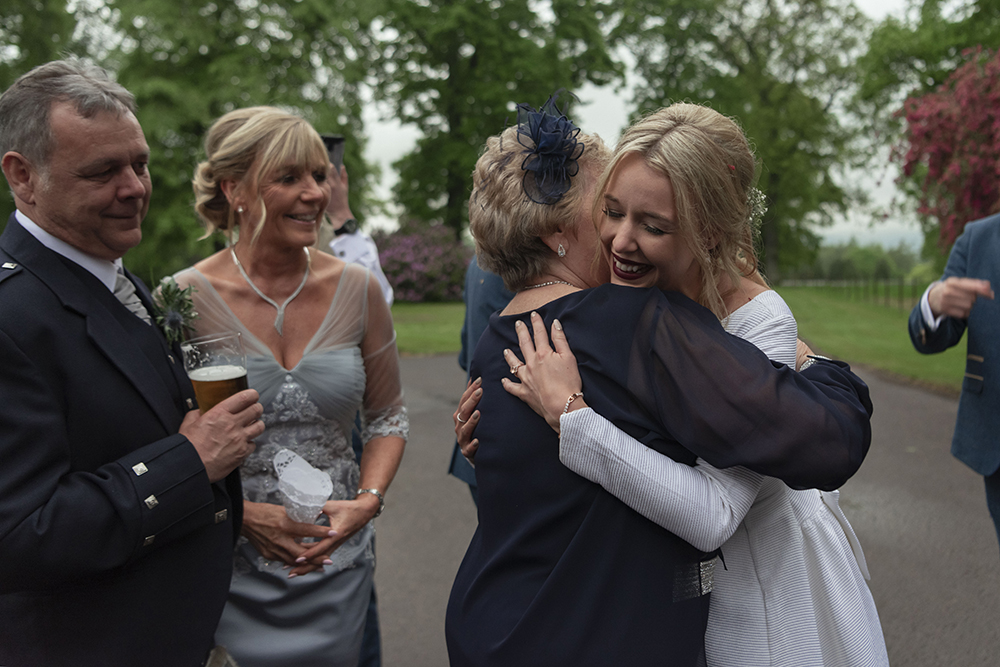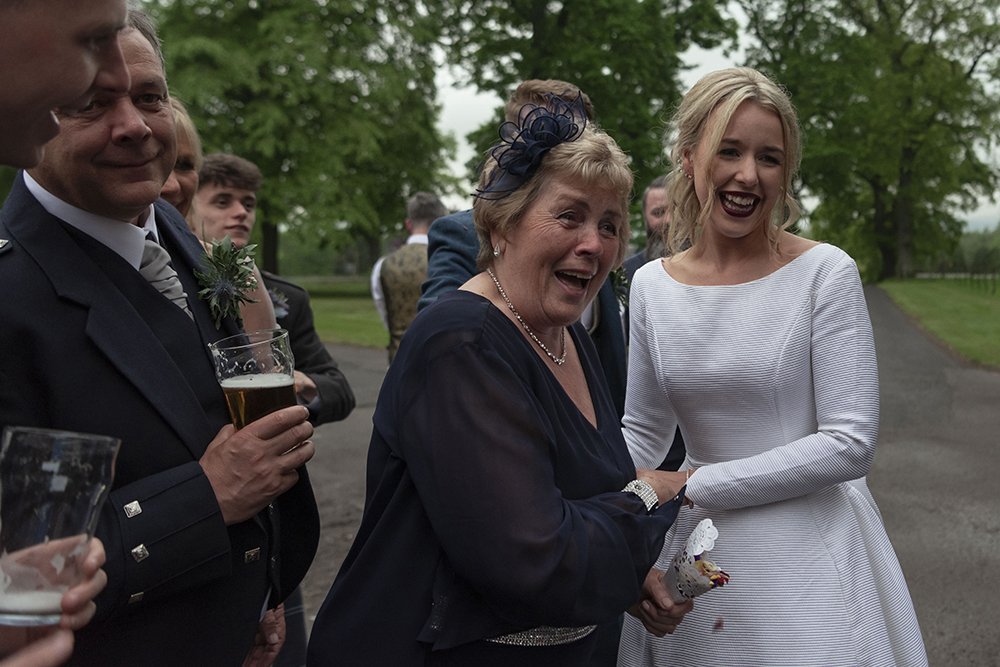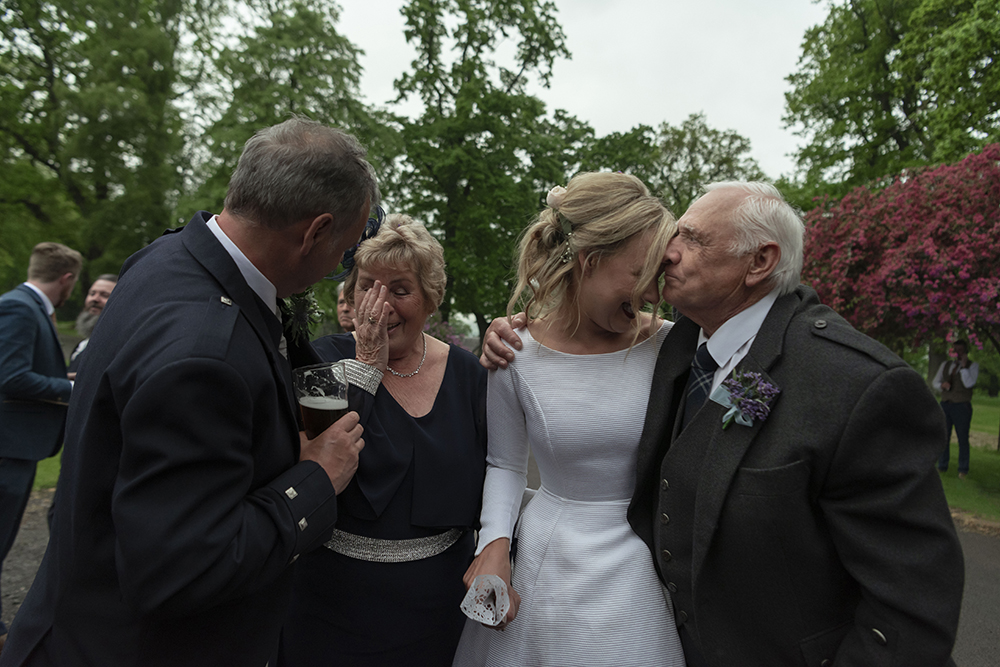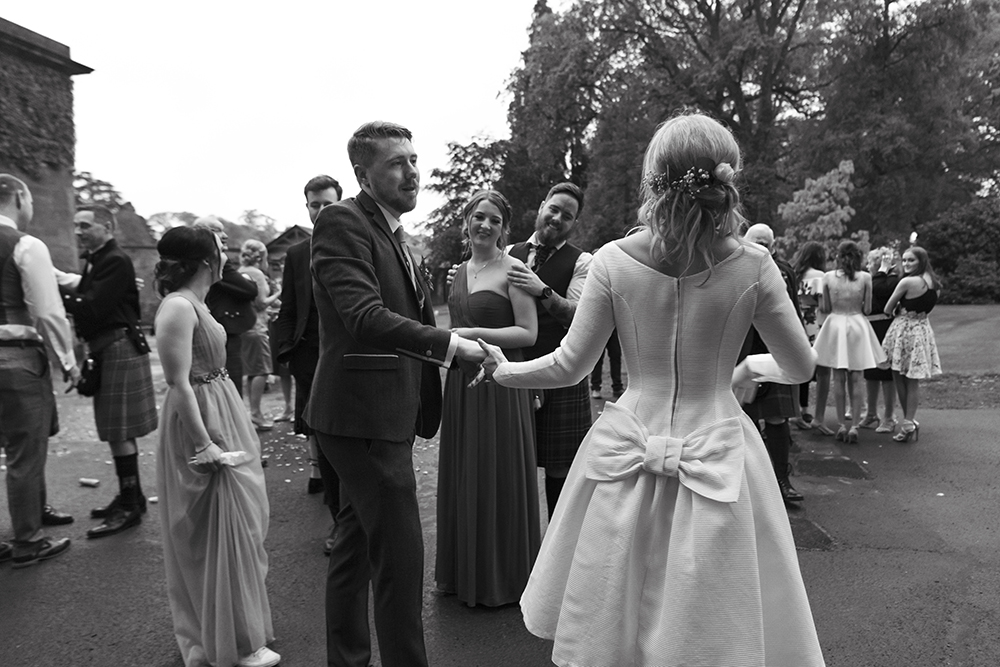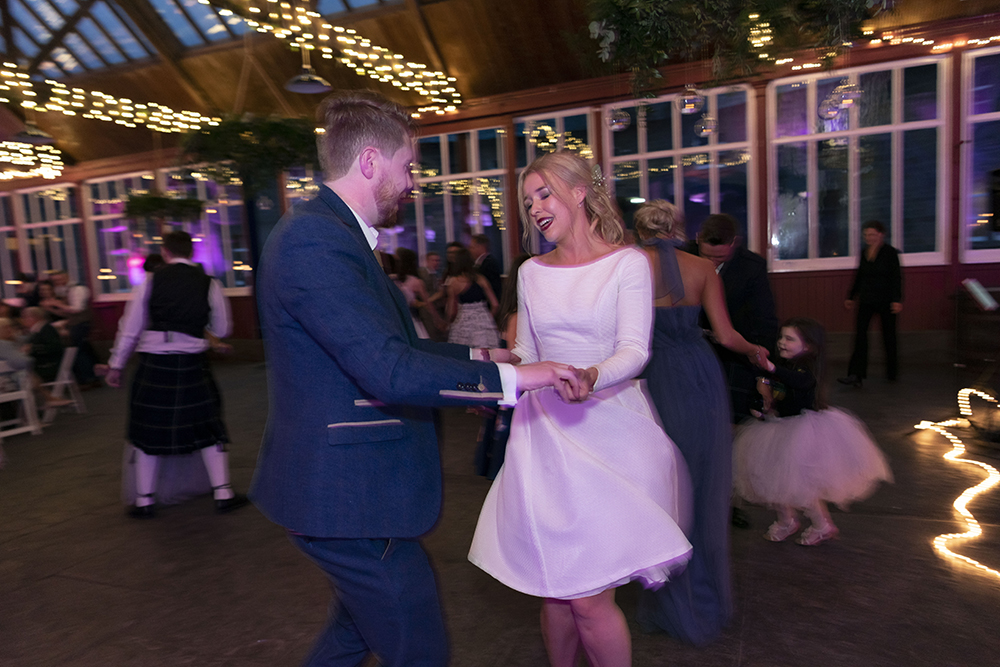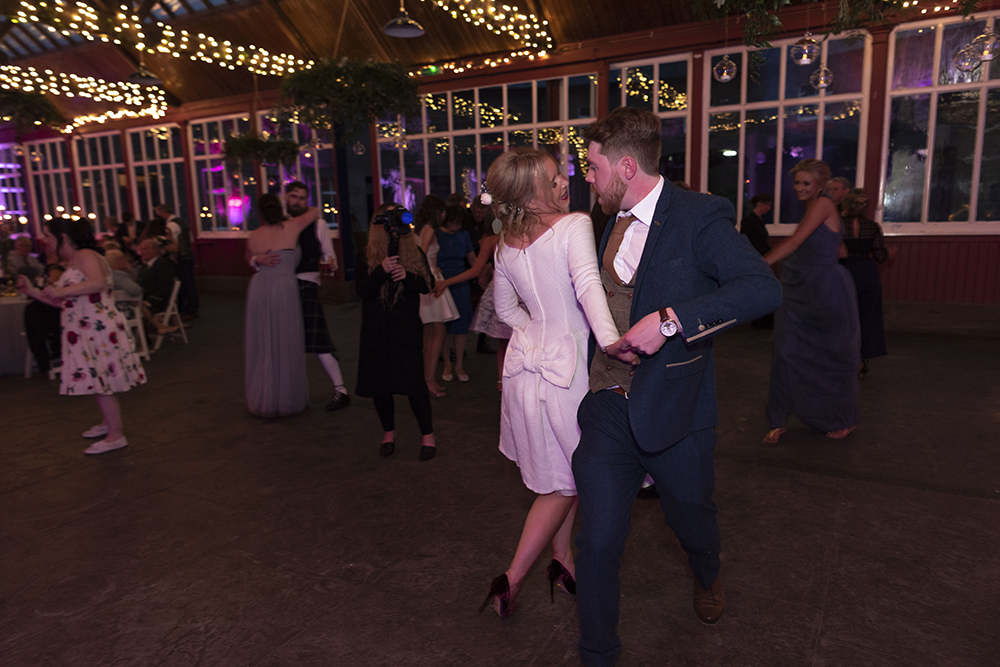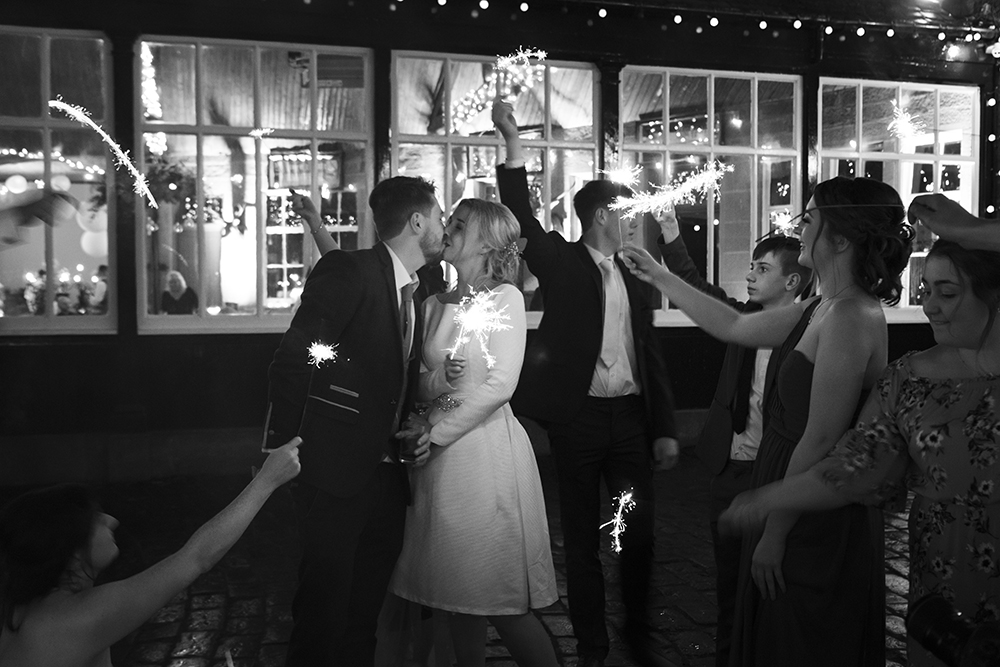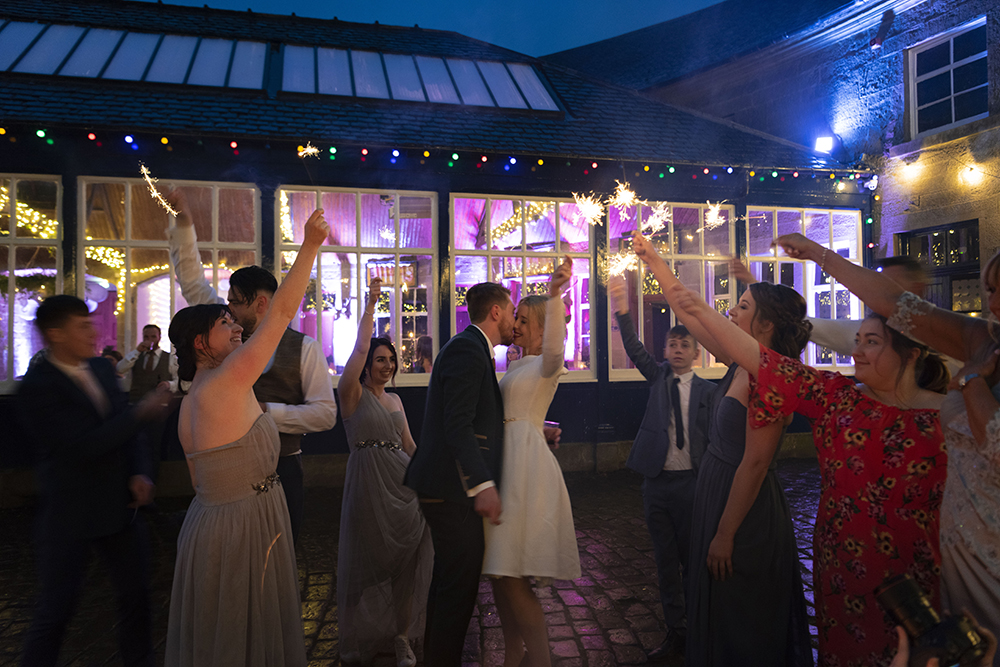 Venue: Errol Park | Photographer: Fiander Foto | Celebrant: Lucie Johnston Videographer: Pretty Little Films | Dress: Pre-owned from Still White + grandmother's wedding dress in evening | Evening shoes: Prada | Bridesmaids' dresses: Little Mistress + Oasis + Chi Chi London | Groom and groomsmen suits: Street Life | Cake: Made by bridesmaid Abbie | Florist: Amy Annand Flowers | Music: Arta String Quartet + Northern Star | Hair: Carol Zarebski Duffy Hair | Make-up: Catherine McCarter Makeup | Catering: Season Catering