Twinkling lights + rustic charm at Kinkell Byre, St Andrews
Fiona + Stuart had family-focused wedding day, including a ceremony performed by Fiona's dad!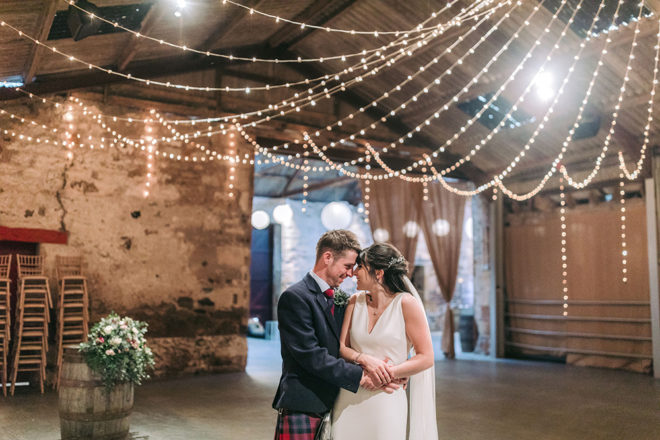 When it came to planning their wedding day, Fiona and Stuart looked to their close friends and family to help them out.
"We made everything a day out, from shopping for my mum's dress, kilt shopping, shoe shopping, anything really for an excuse to go out in Edinburgh for a nice lunch and drinks!" laughs Fiona.
Carefully balancing work and play, Fiona and Stuart pulled off a touching wedding day at St Andrews' Kinkell Byre, filled with funny moments, touching speeches and bring-a-tear-to-your-eyes music.
Read more about the big day in bride Fiona's own words below…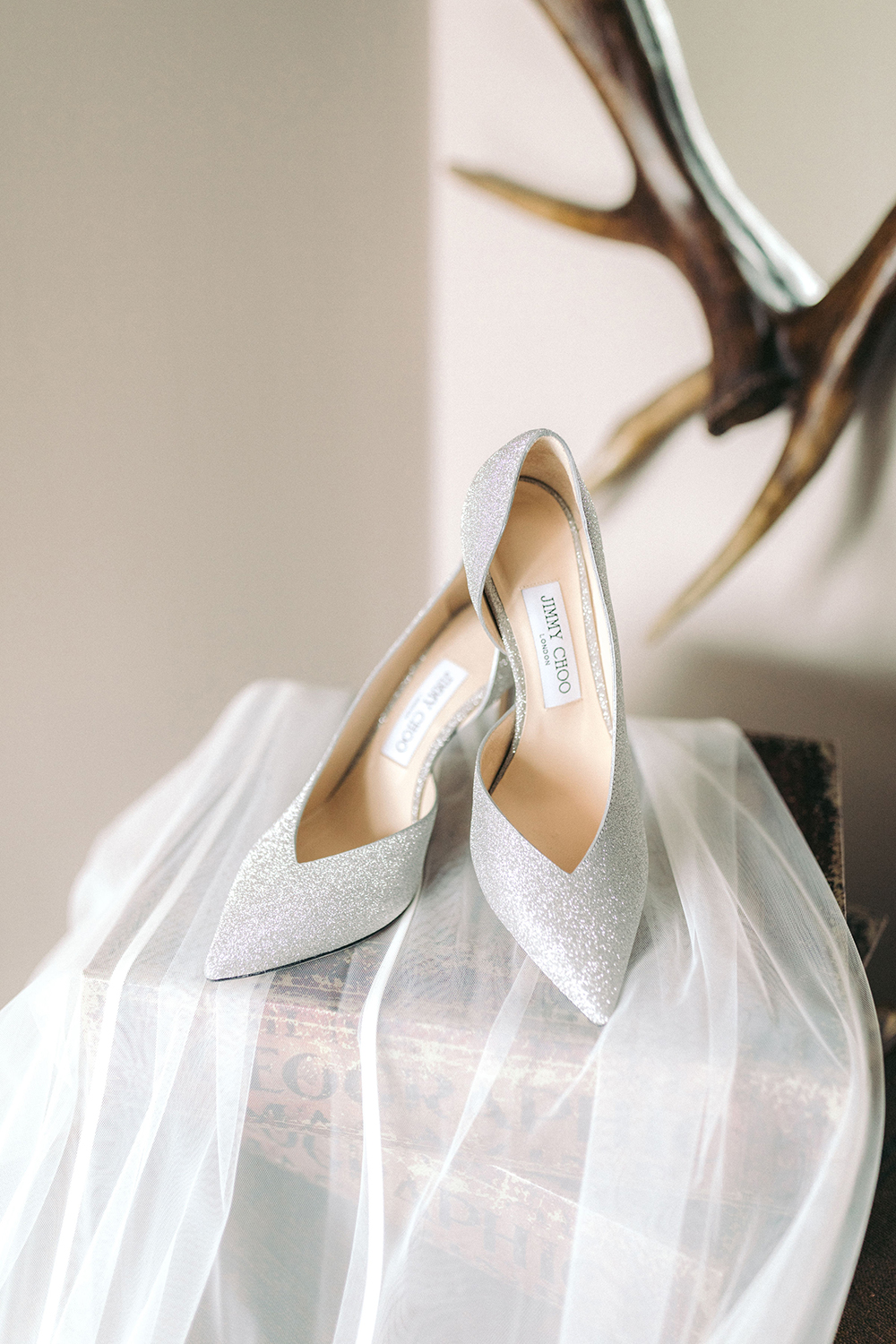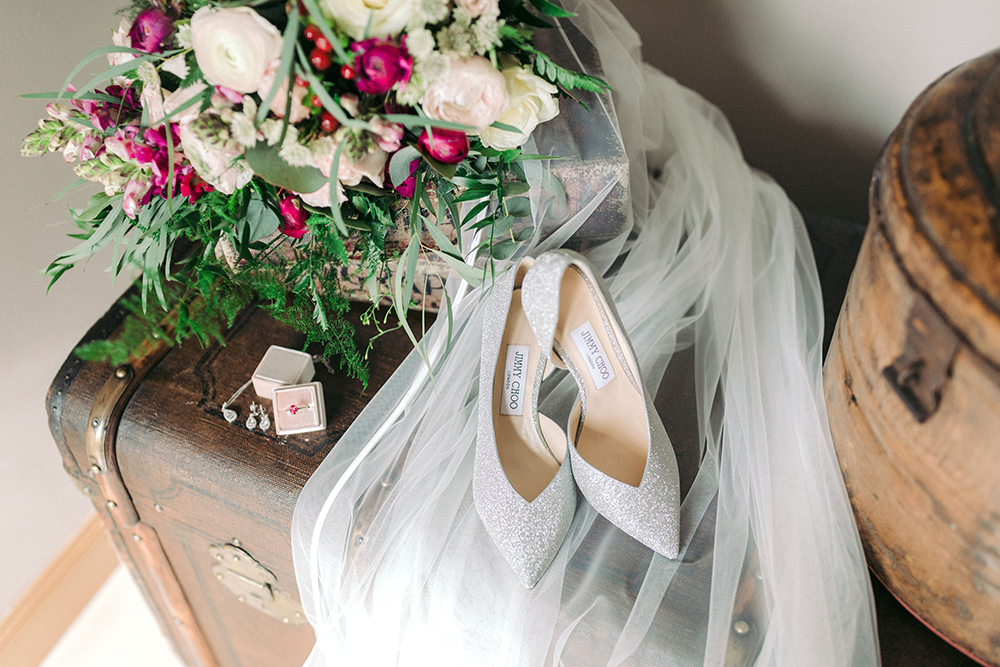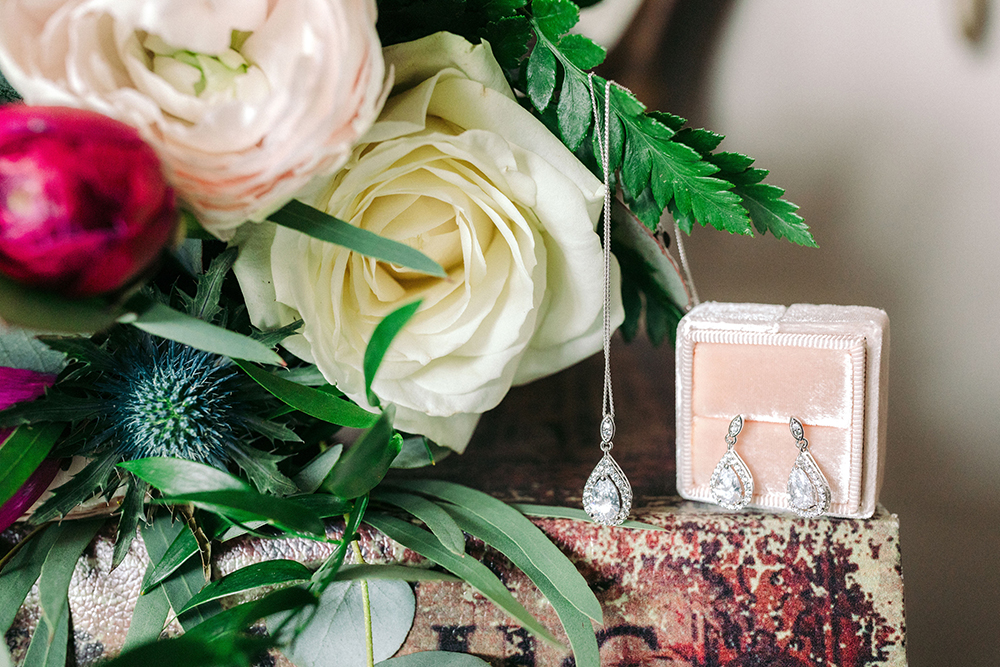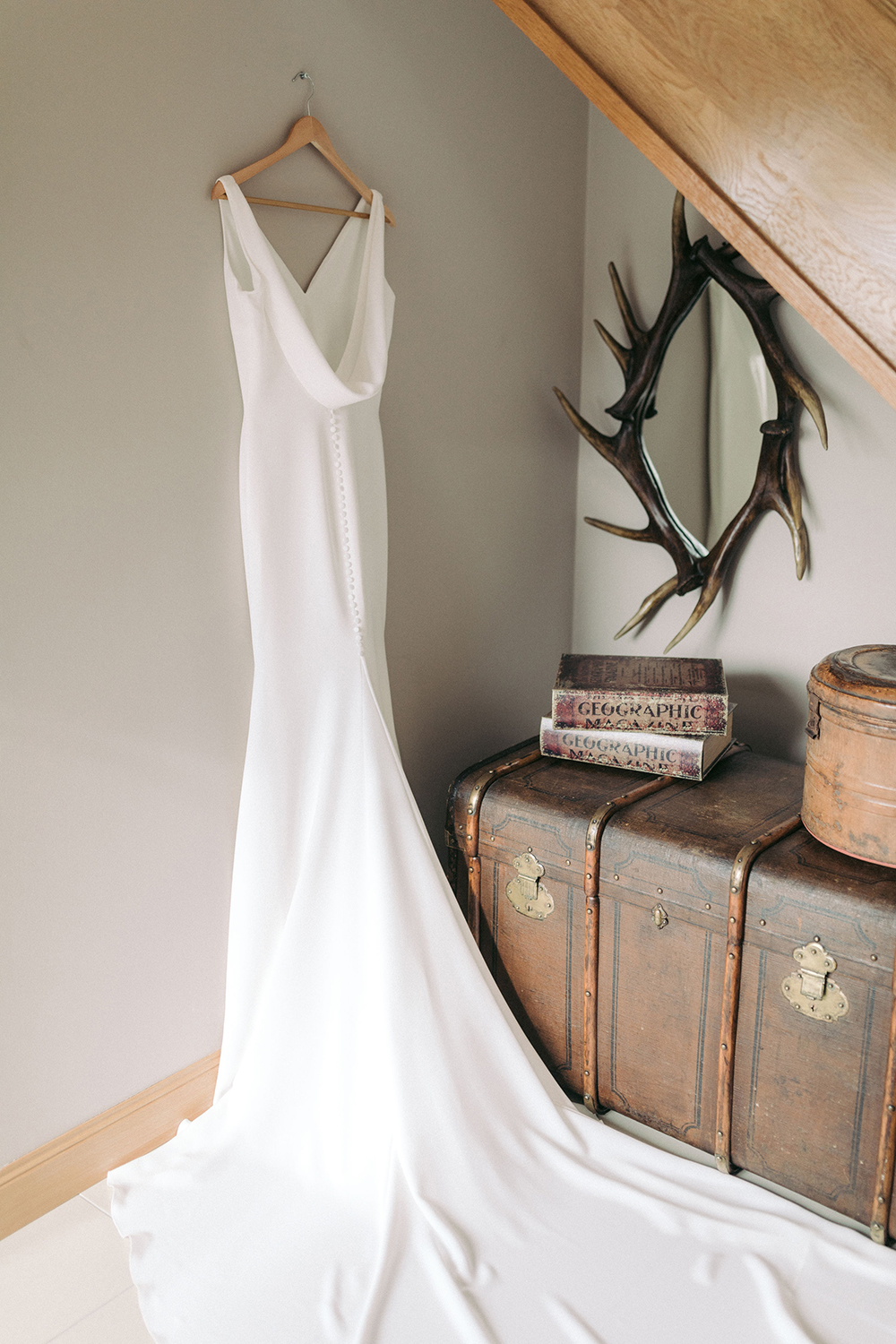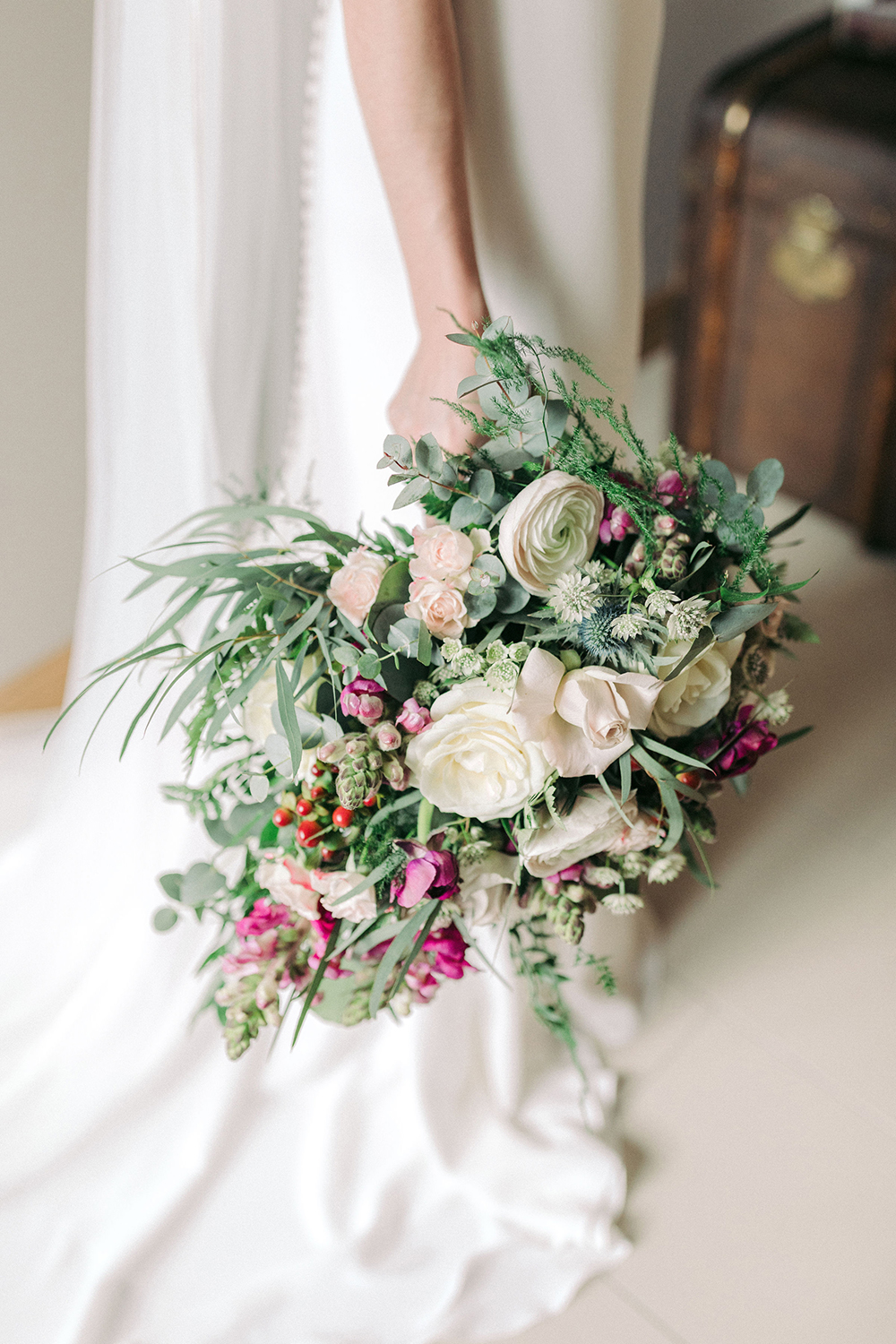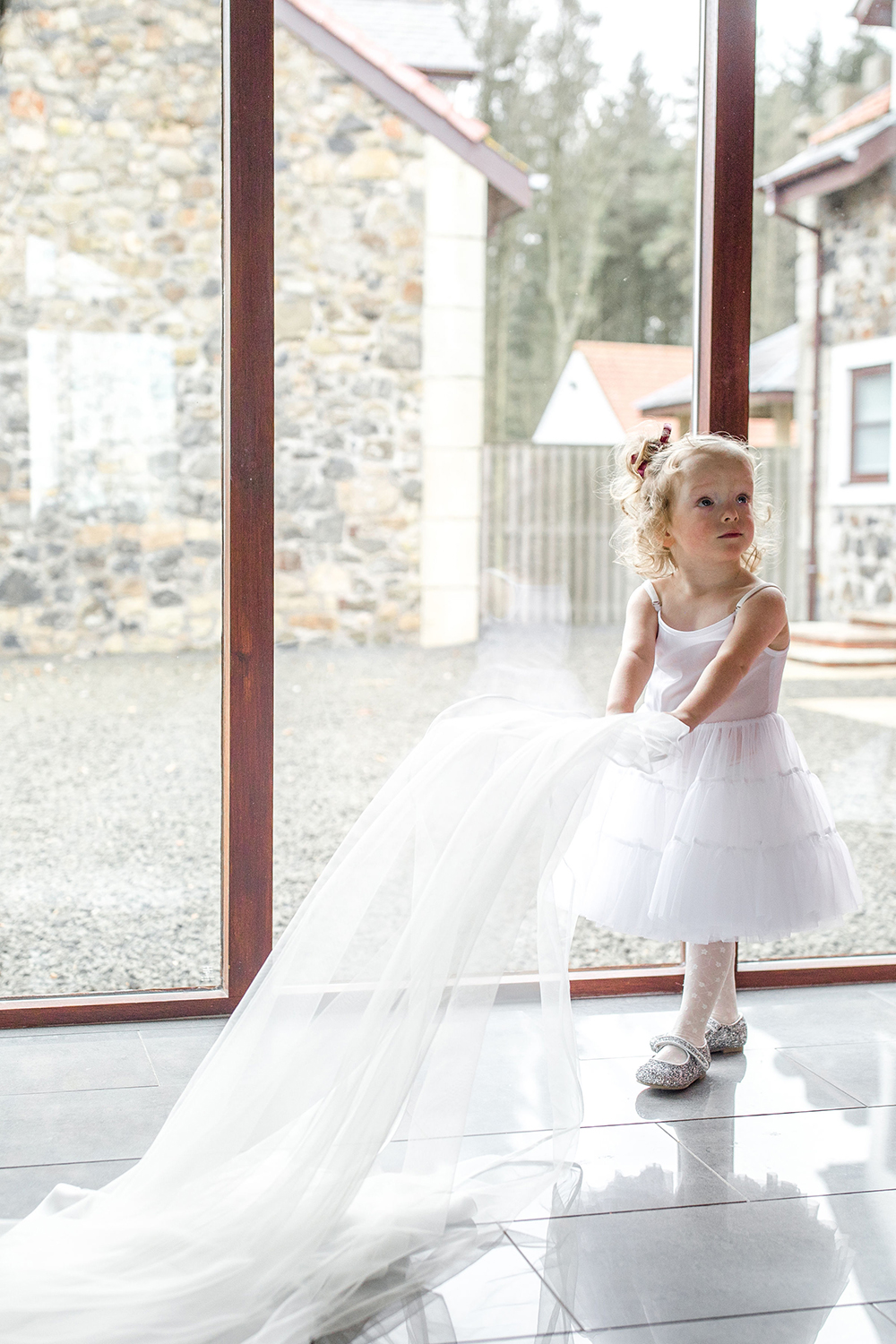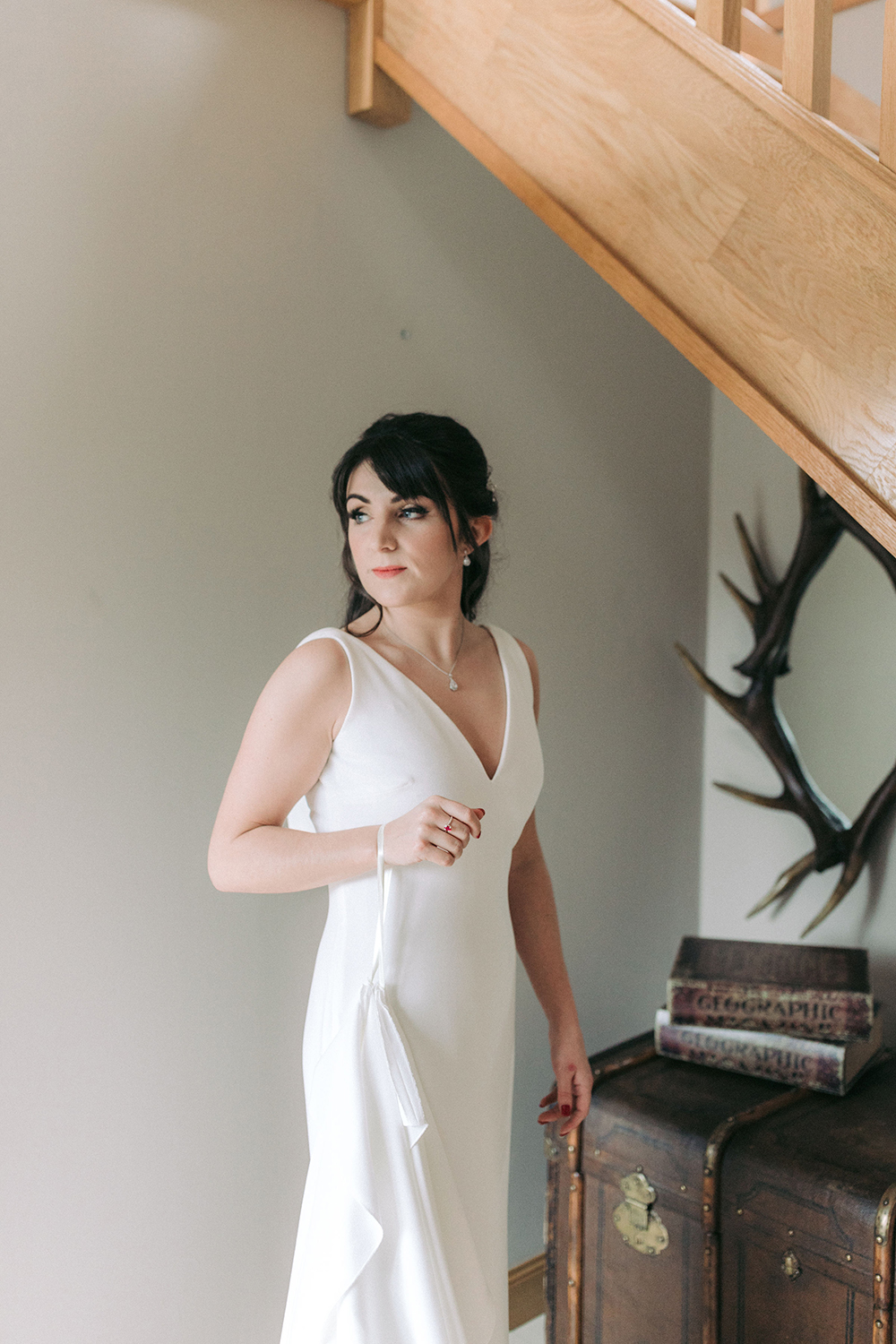 "Stuart and I actually met at school and were in the same friend group. When we both moved to Edinburgh from Fife, we started to spend more time together and began to realise we were meant to be.
I think everyone else already knew it was going to happen!
Stuart proposed to me on the 4th May 2018 when we were camping in Balmaha, Loch Lomond.
We were walking up Conic Hill and he wanted to propose at the top. However, it was the worst weather day and I moaned the whole way up.
Little did I know he had a bottle of champagne and a ring in his rucksack!
We eventually turned around because of the weather and went back to the campsite. He came up with a new plan and he ended up proposing on a little beach by the side of Loch Lomond.
It was just us and it was perfect.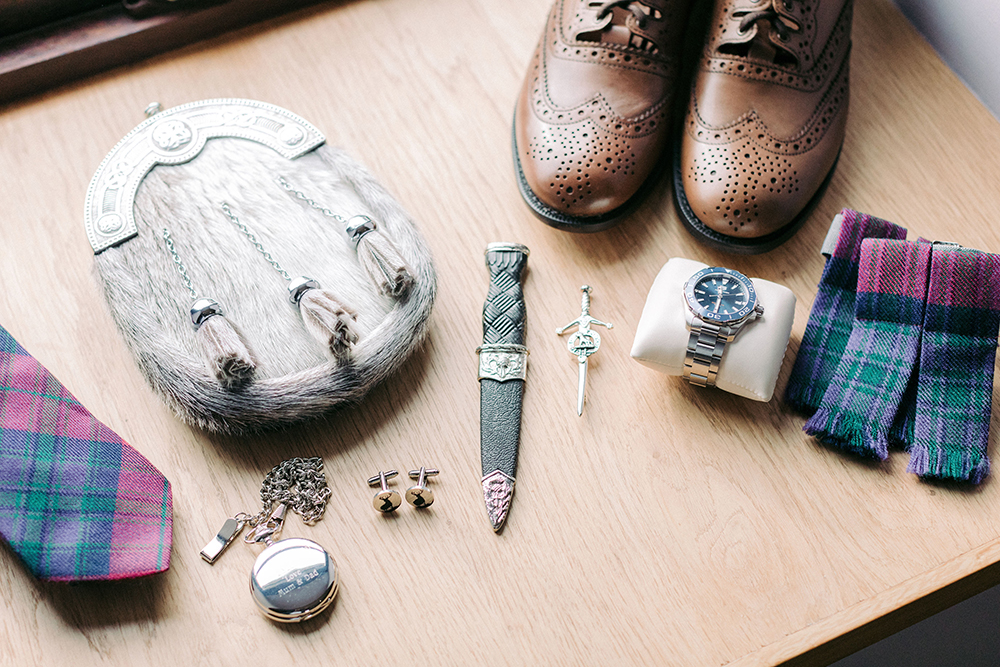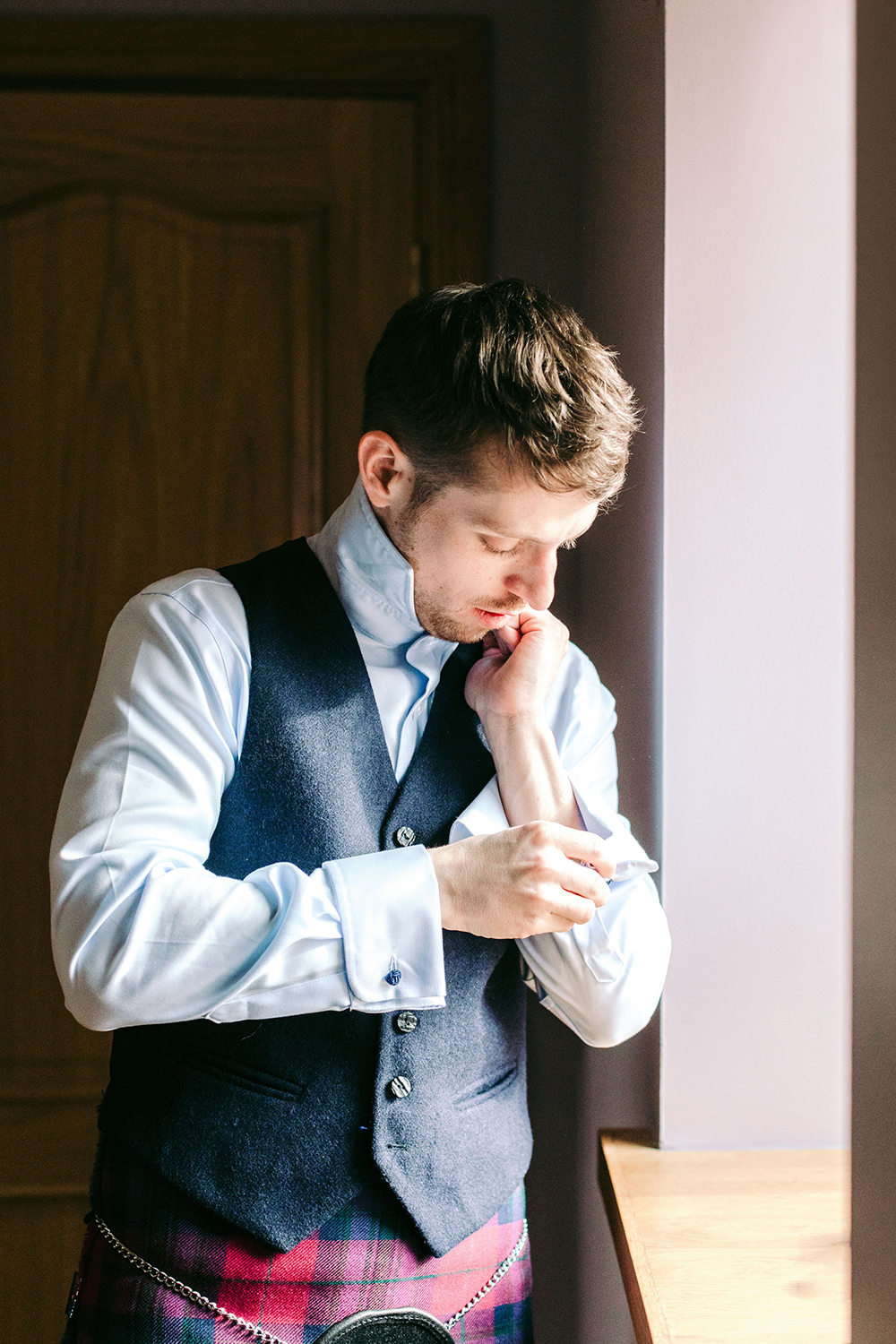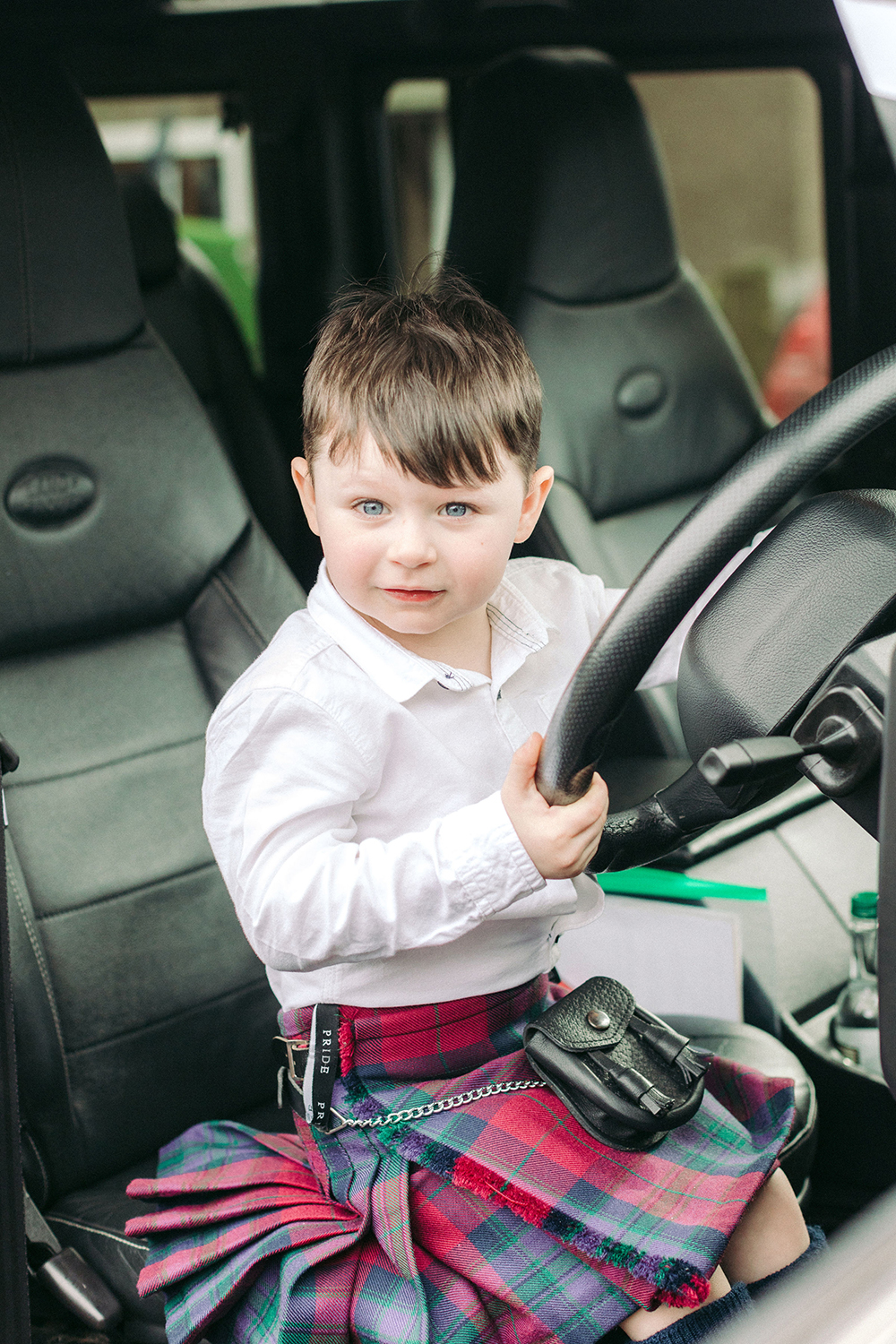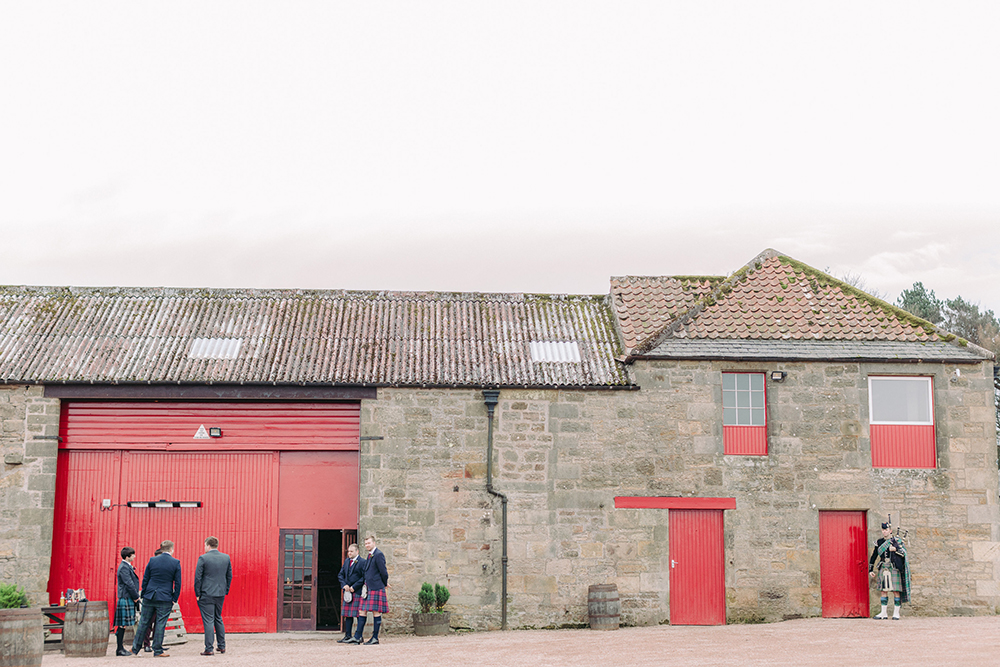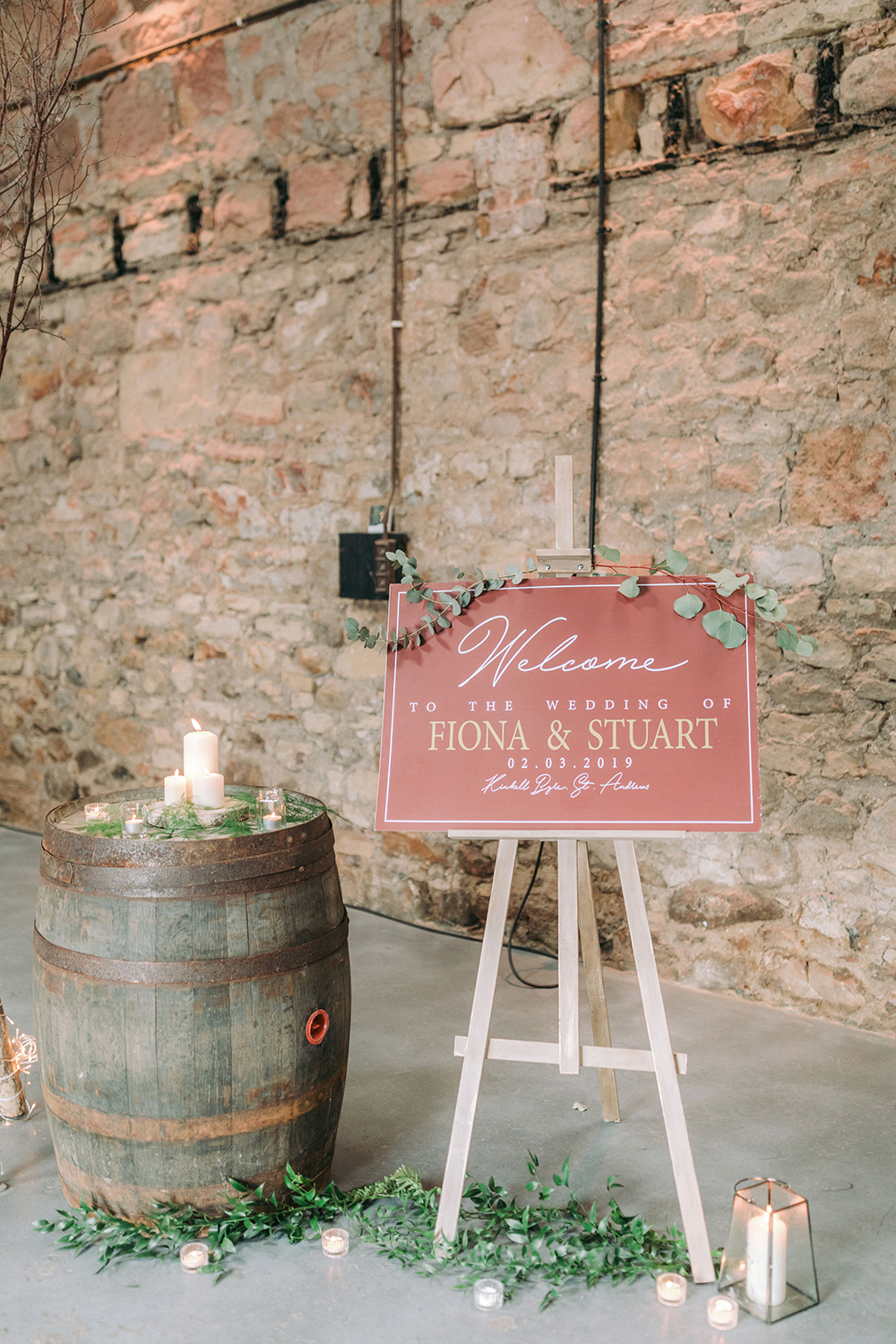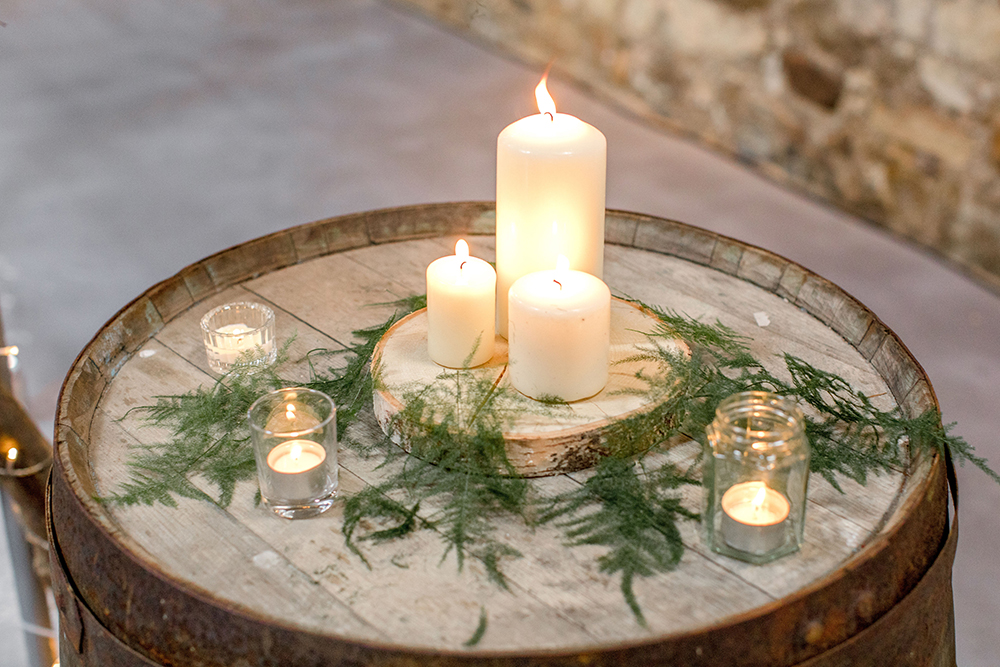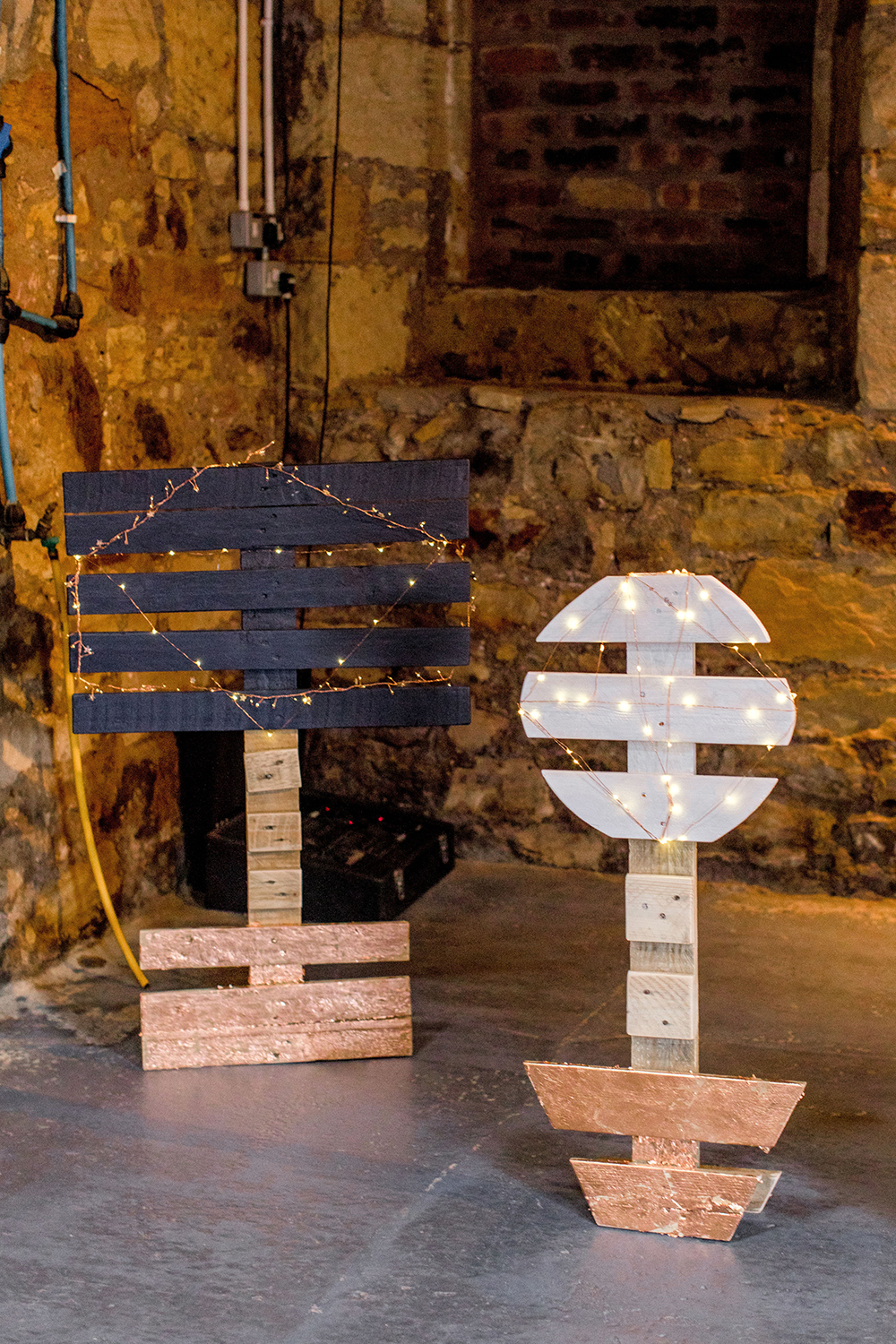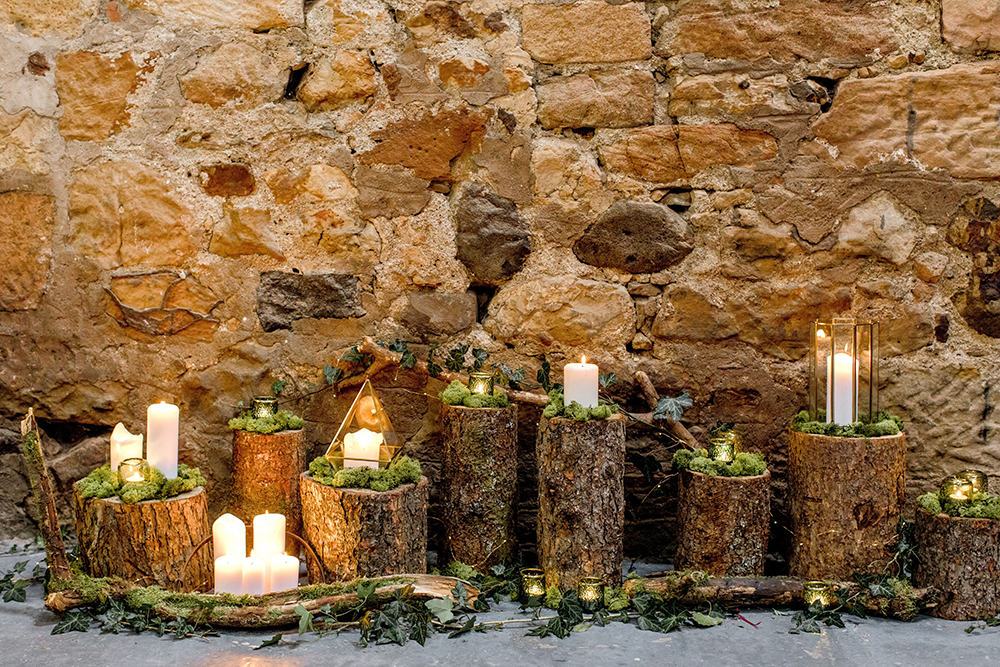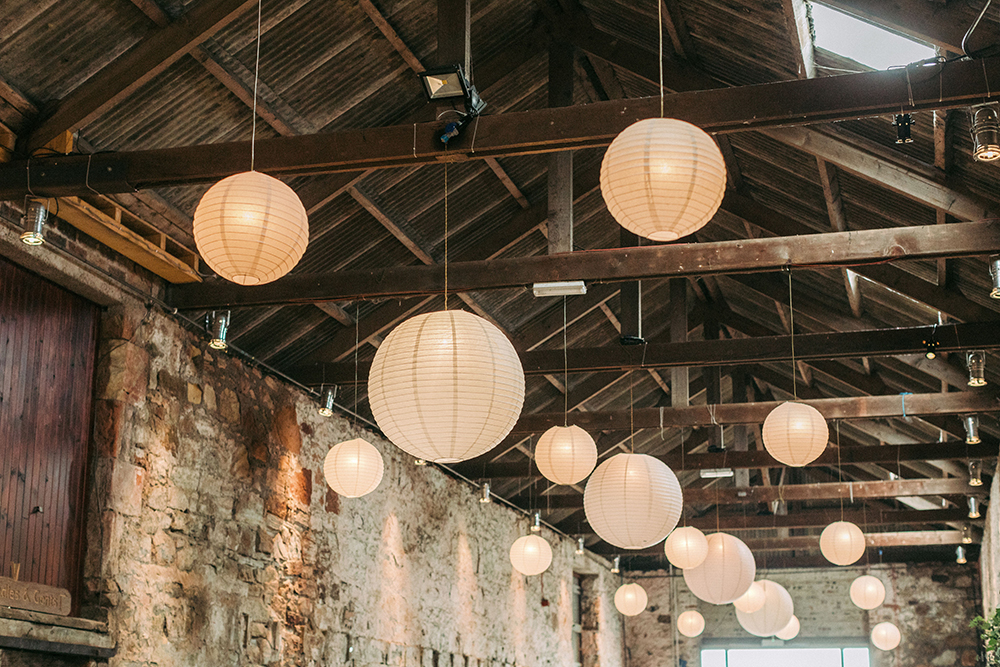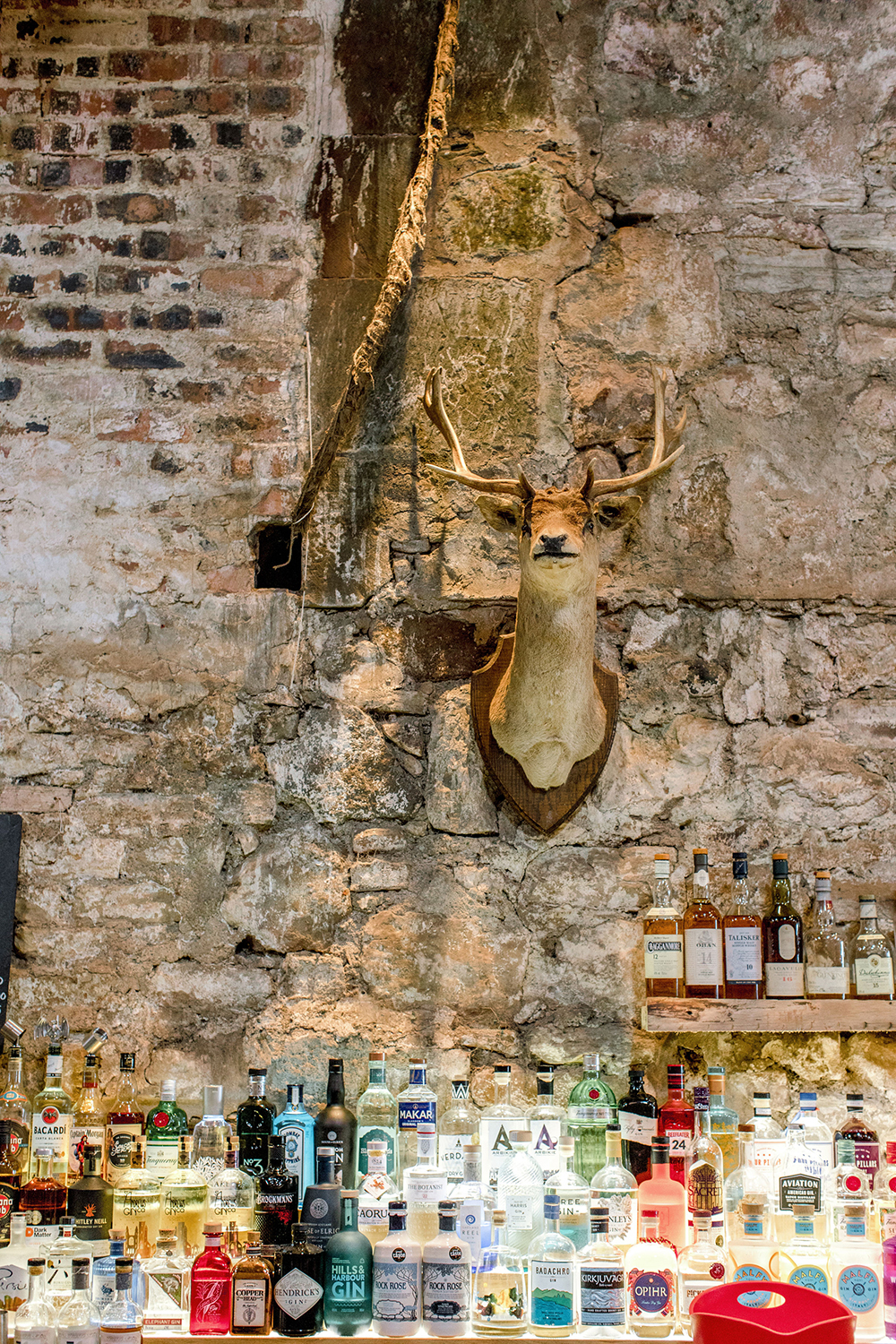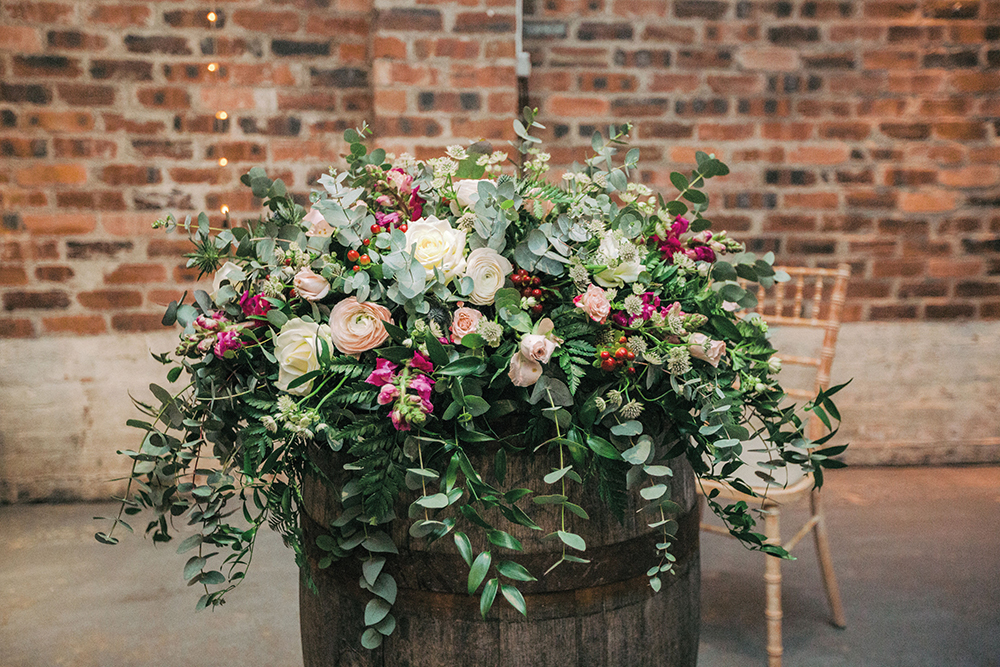 Both our families were amazing when it came to planning the wedding.
We had a lot of 'planning meetings' which usually meant going out for a nice lunch with a glass of wine! My parents were really involved too as my dad was part of the service so he took charge of that aspect.
And I think I was on the phone to my mum around three times a day to talk about something to do with the wedding.
Kinkell Byre is large blank space wedding venue, and the idea of dressing it for our wedding was sometimes overwhelming.
Once all the fairy lights are on though it really speaks for itself and I felt we didn't need to do much because it was beautiful on its on.
We also had our florist decorate the arches in the venue which really helped add some colour to the room too but not making it look too overdone.
I really enjoyed walking down the aisle, it was so lovely seeing everyone and I was excited to show Stuart my dress because he kept guessing what it would look like and it turned out to be the complete opposite of what he thought it was going to be!
We wanted a Christian wedding to reflect our beliefs, and our celebrant was our family friend Eric Buys.
Whilst Eric led us through the vows, my dad led the ceremony service, which was so special and lots of people commented on how nice it was.
It was also a bit strange to have your dad walk you down the aisle then turn round and welcome everyone to the service!
Eric and my dad did a perfect job in making our Christian service informal, personal and special to us both.
We had a couple of meetings before hand to run through the service and how it would go, so we were all really involved. It was a team effort!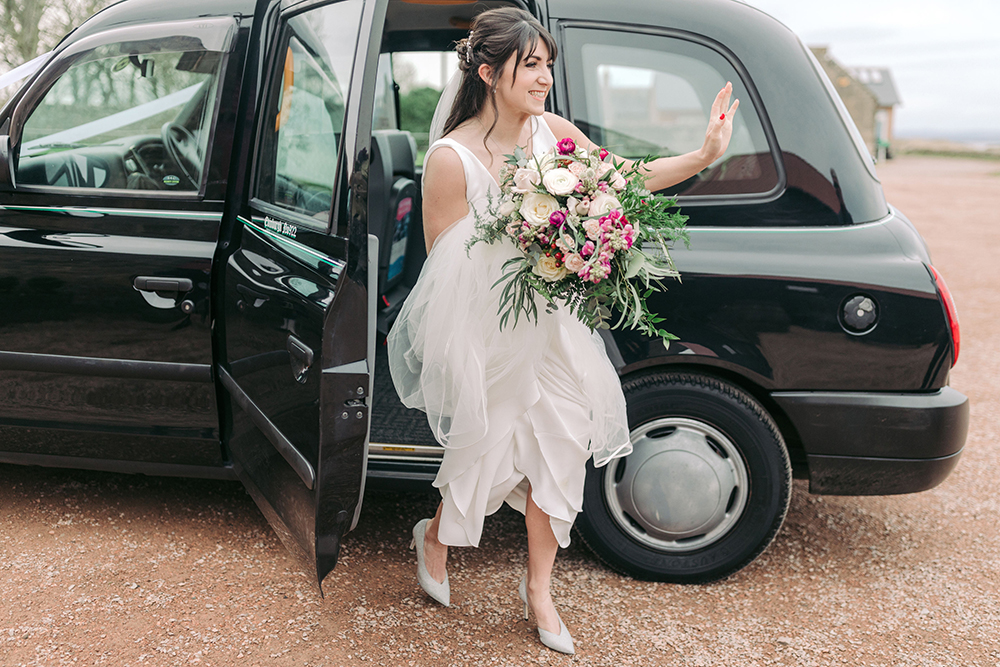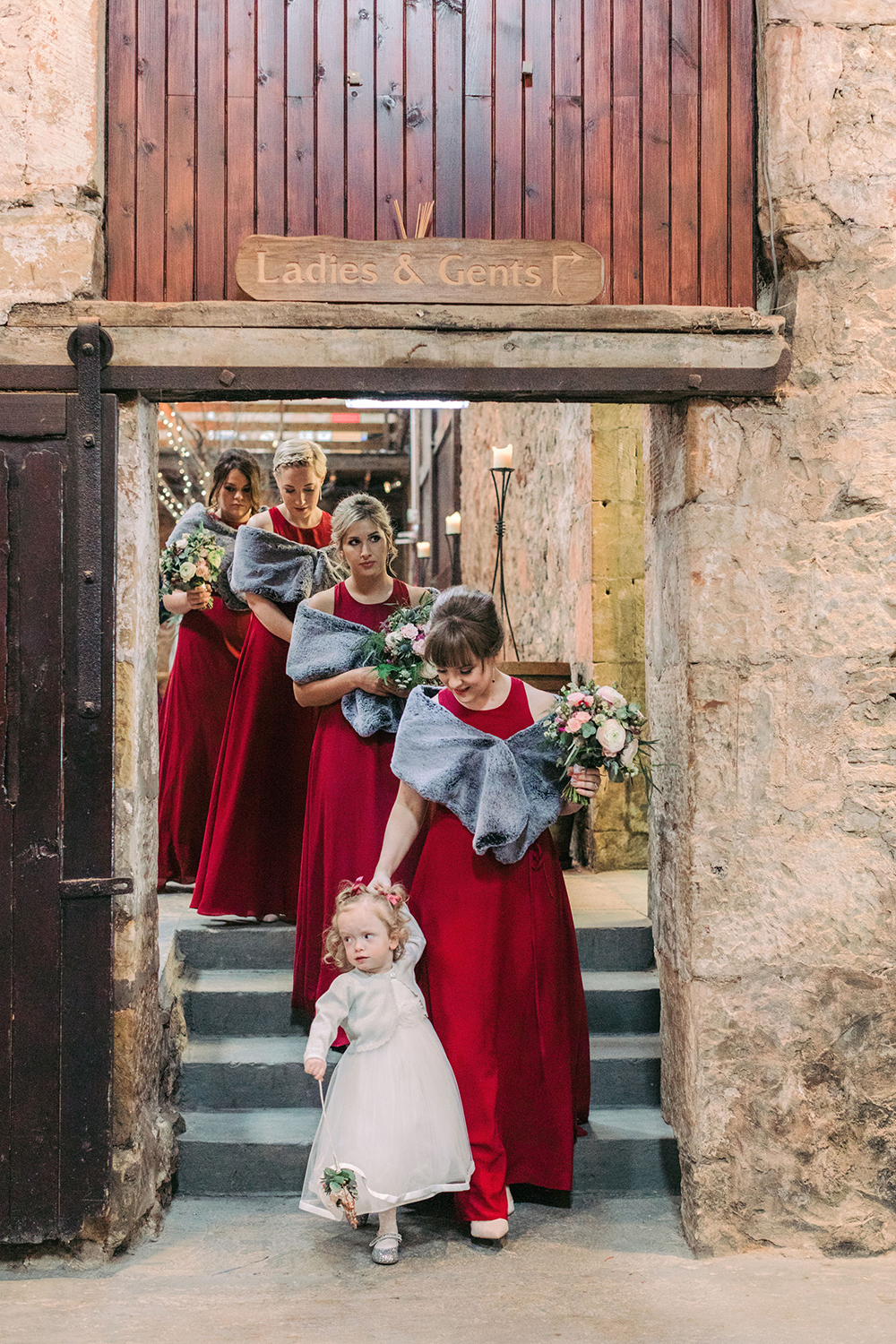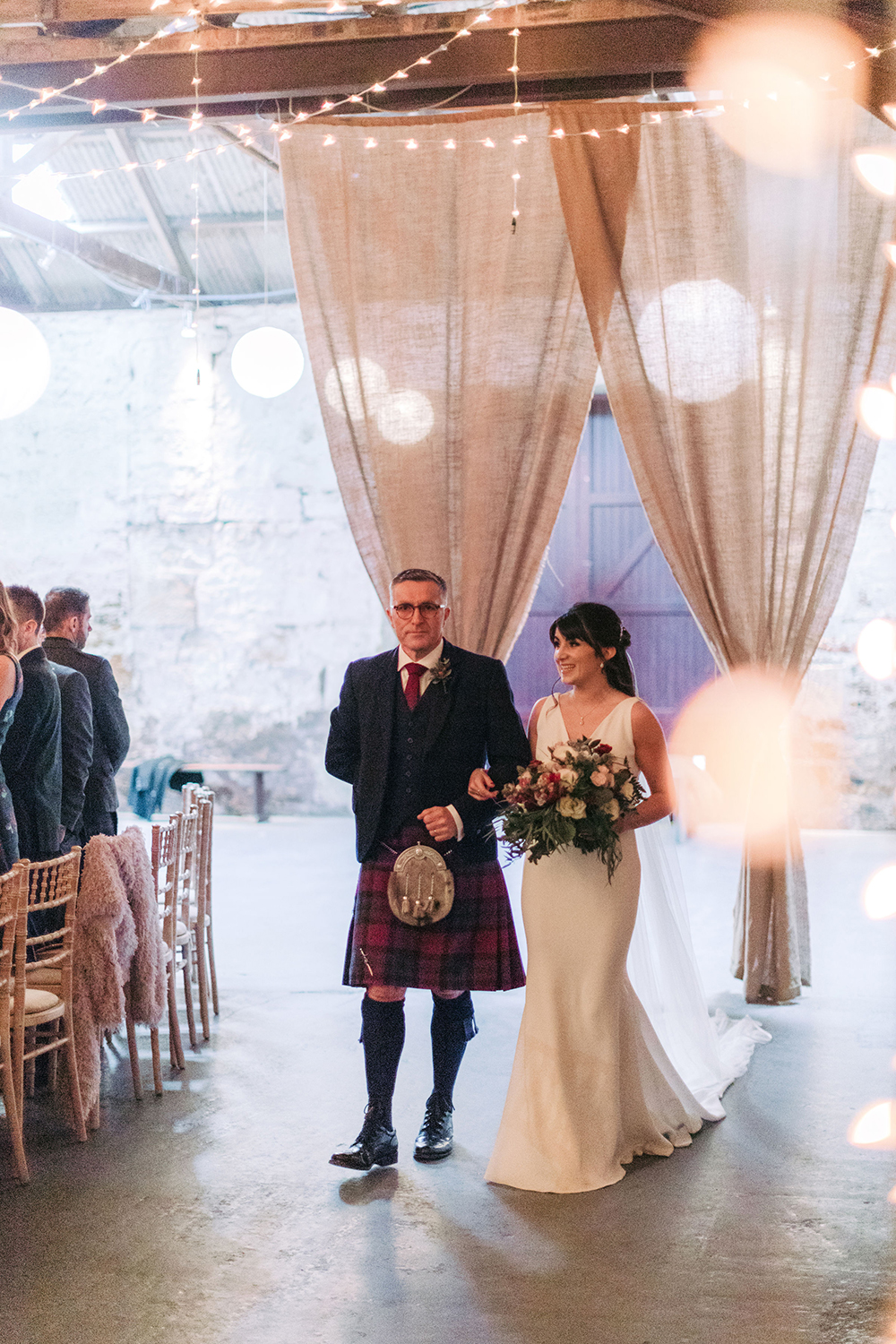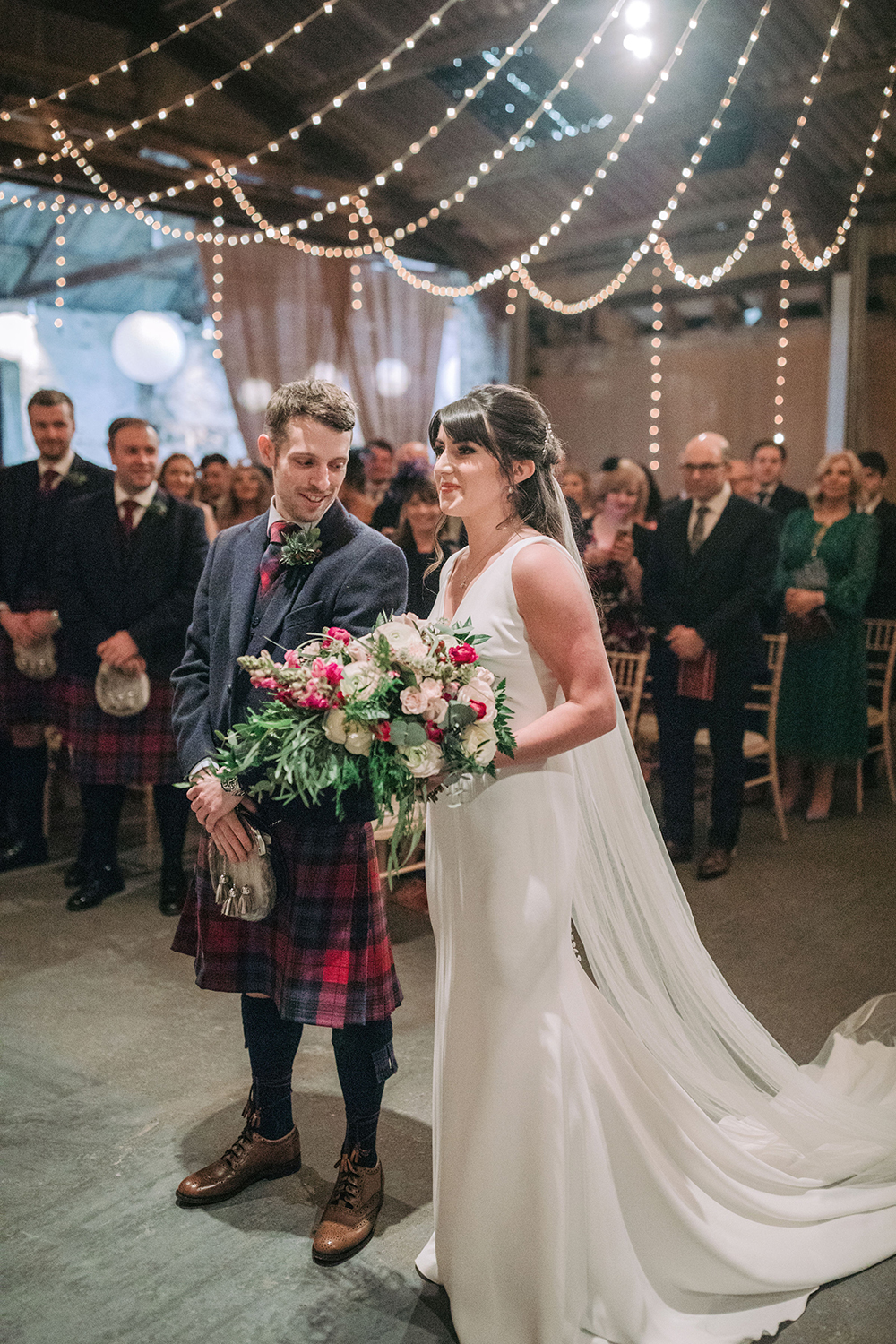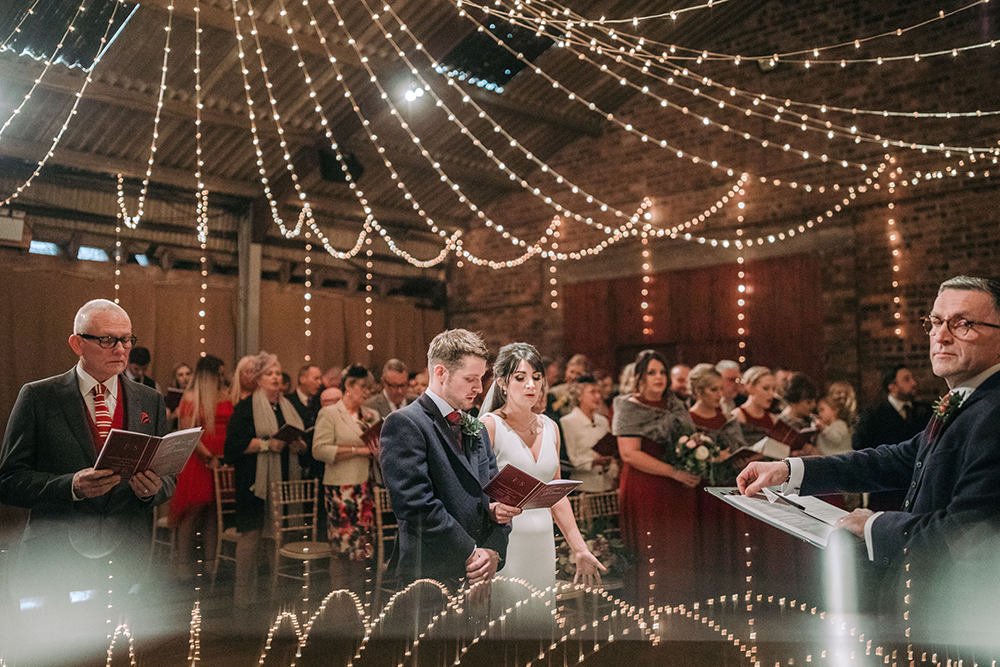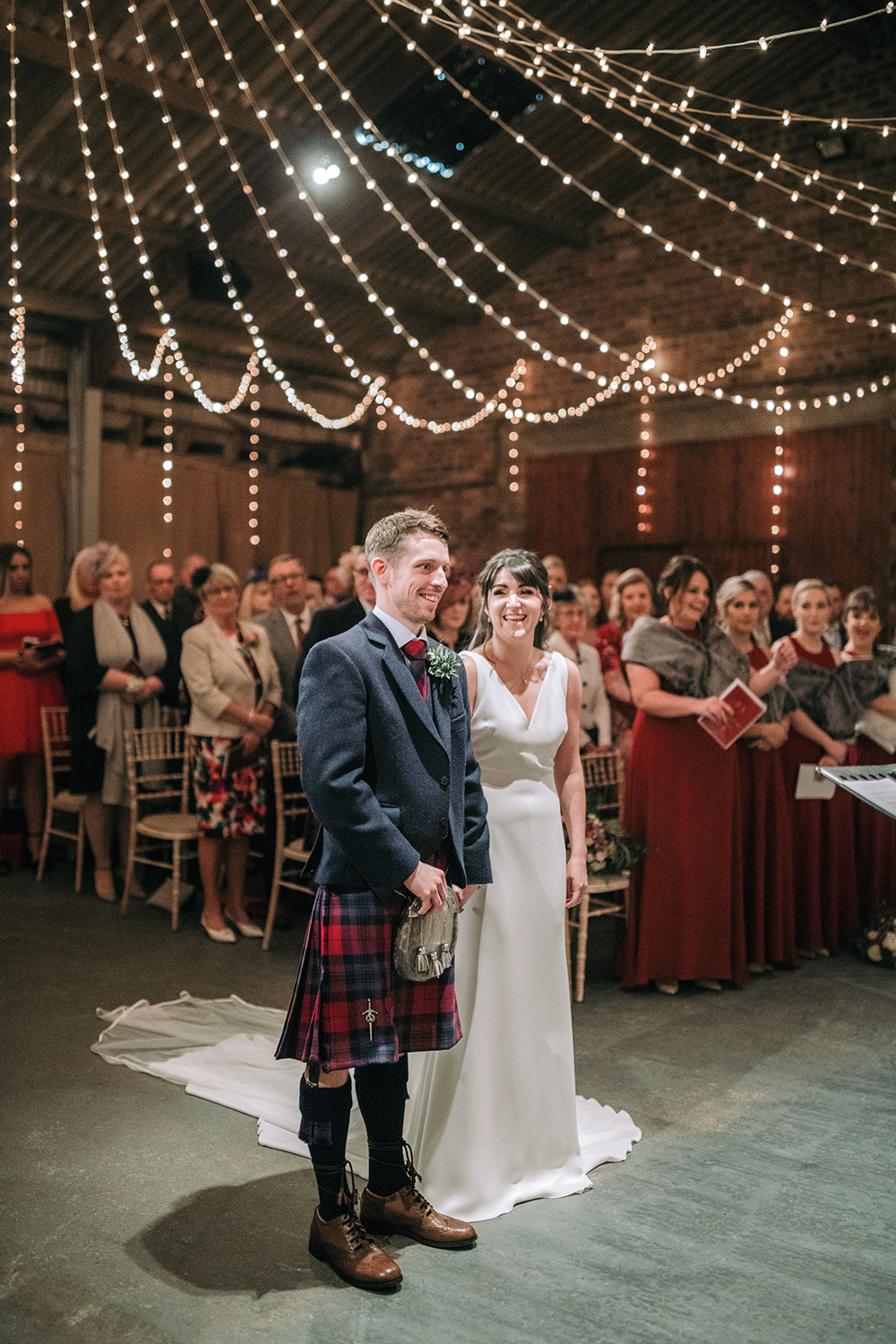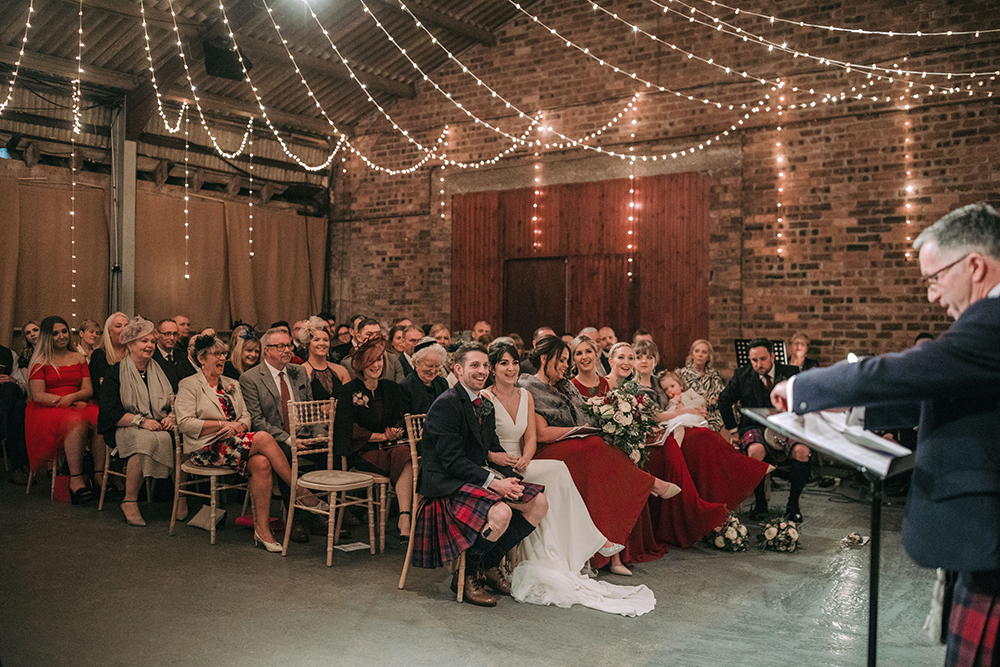 One of my oldest friends Ally McLachlan is a very talented guitar player.
I asked him to do an acoustic version of Caledonia. It was absolutely gorgeous and I was very appreciative of the effort he put into compiling it.
We also had members of our church band play the songs for the service.
The music and singing was great and really helped create a special atmosphere.
My friend Martin has such a powerful voice that when he was singing my two favourite church songs, I started to have a wee wobble!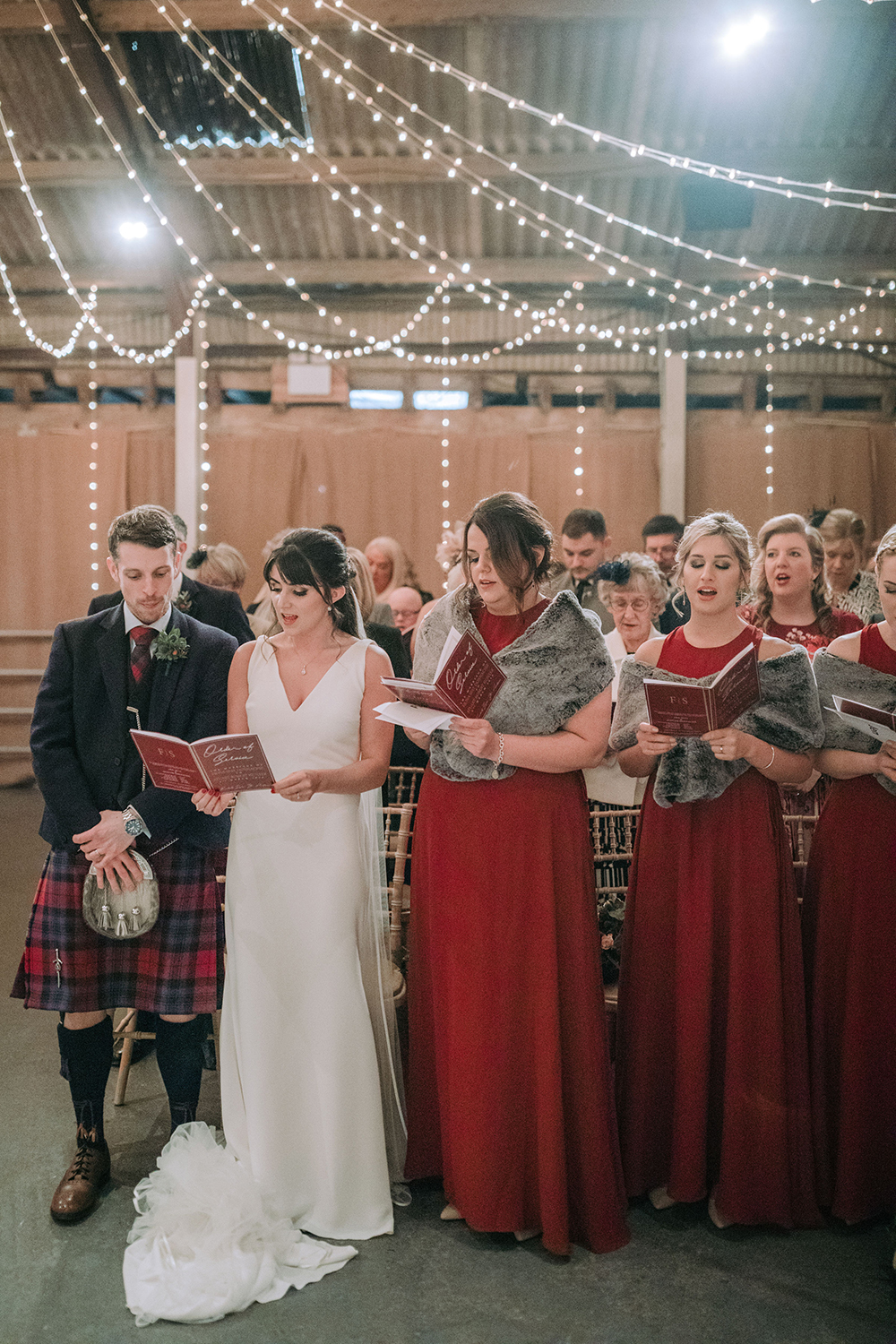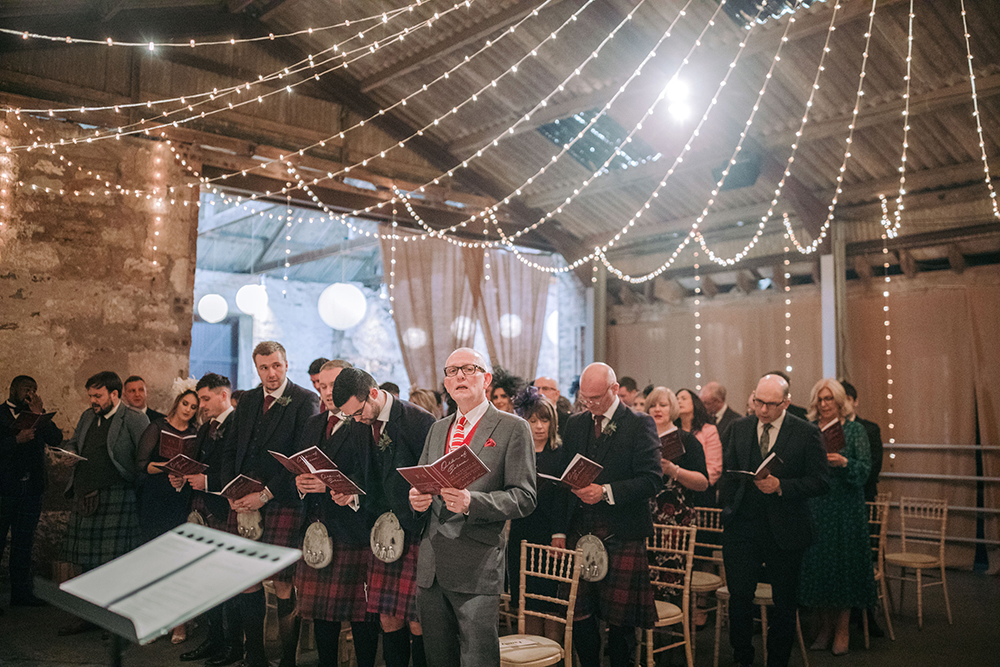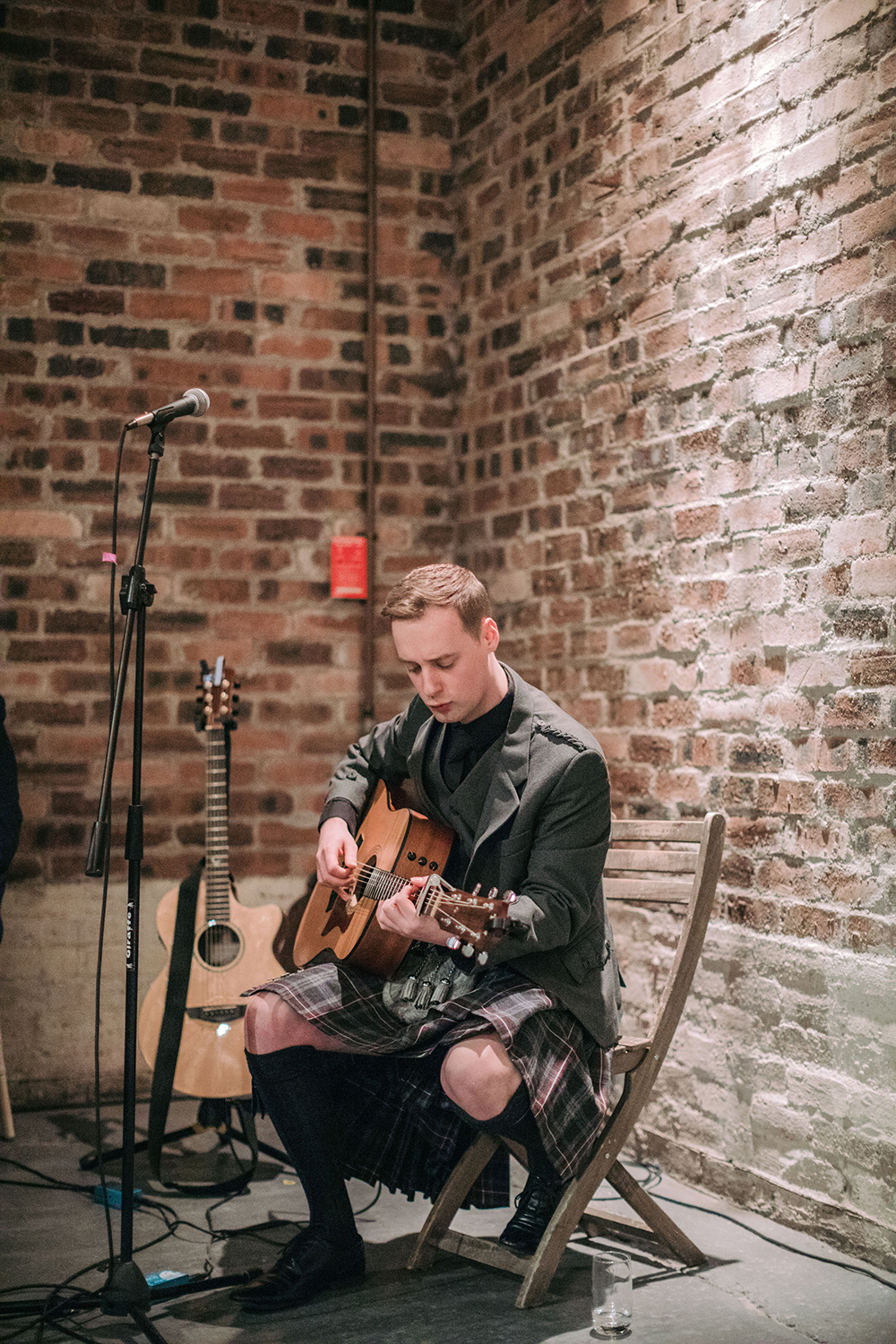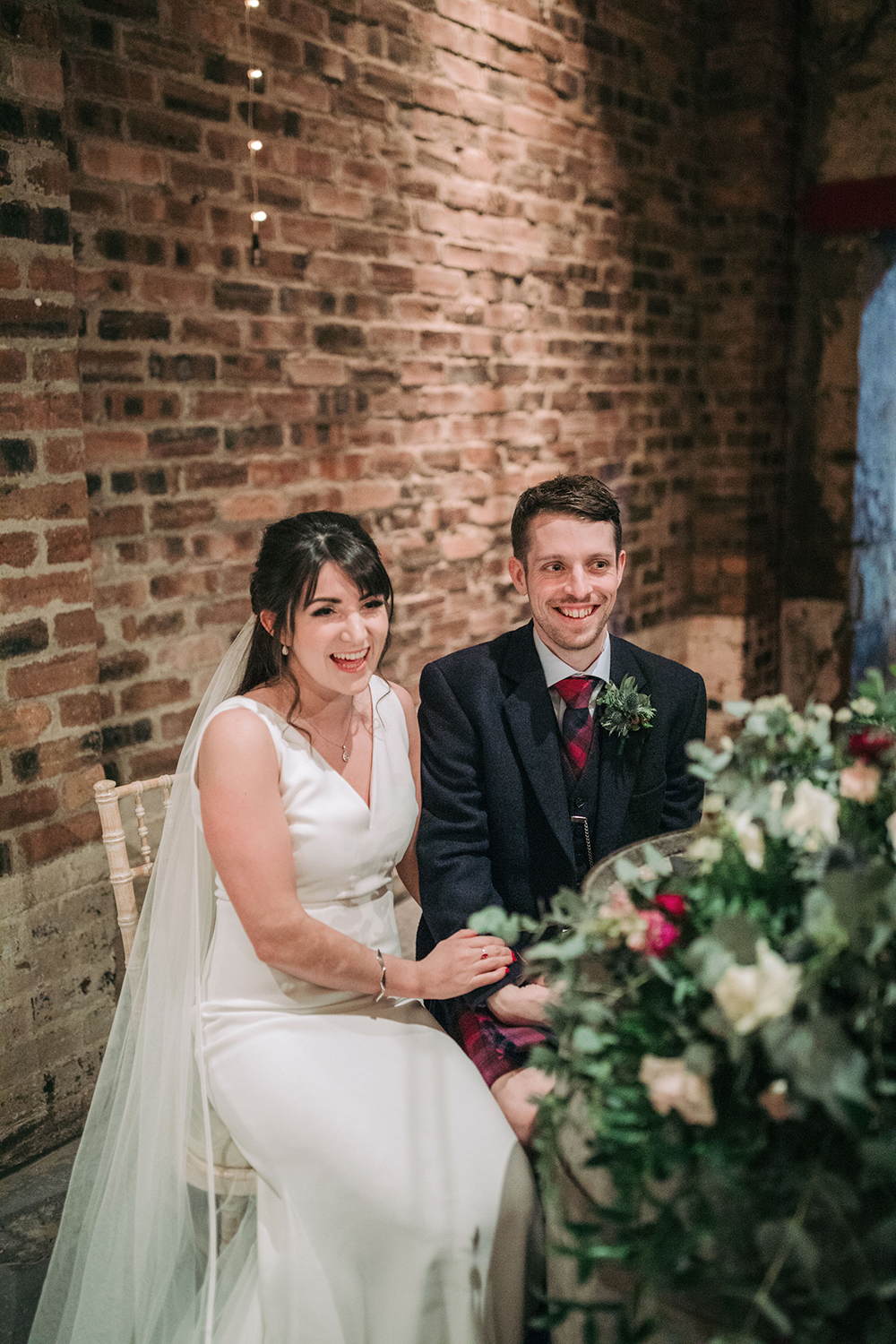 We had a drinks reception in the Long Hall after the ceremony.
We served glasses of prosecco and a selection of canapés which included chipolatas, cheese bites, and smoked salmon.
Unbeknownst to me, my dad had arranged the most amazing magician as a surprise. His name was Grant Mitchell from Edinburgh, I noticed this strange man and wondered who had come with and then realised it was a magician.
He was an absolutely fantastic addition to the reception and I am so grateful my parents had organised this.
It made a nice touch, my friends are still talking about the tricks he did! He even took Stuart and I aside to do a few tricks which was great!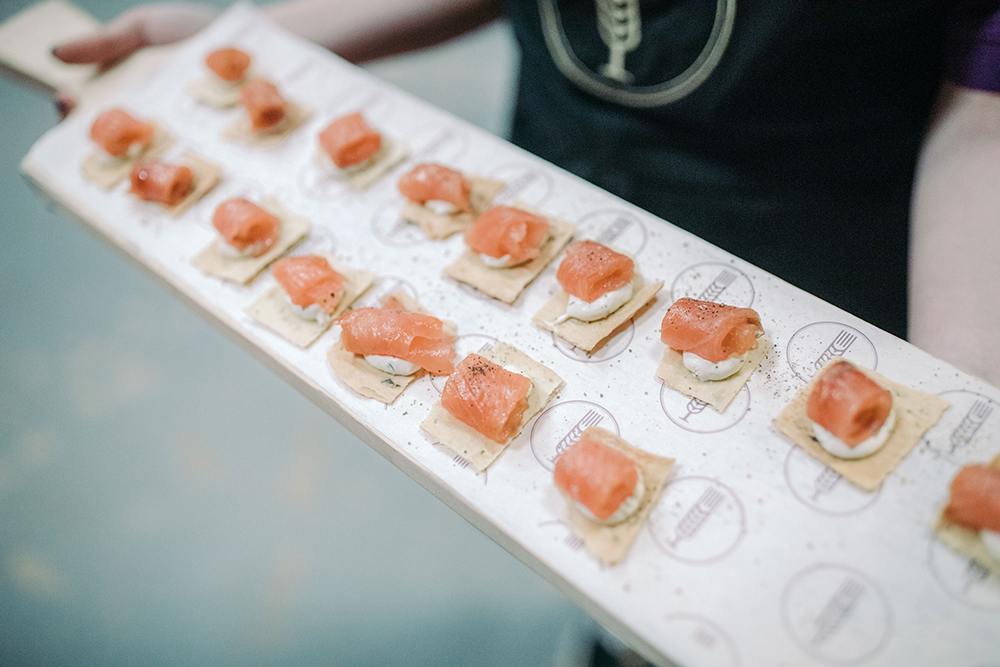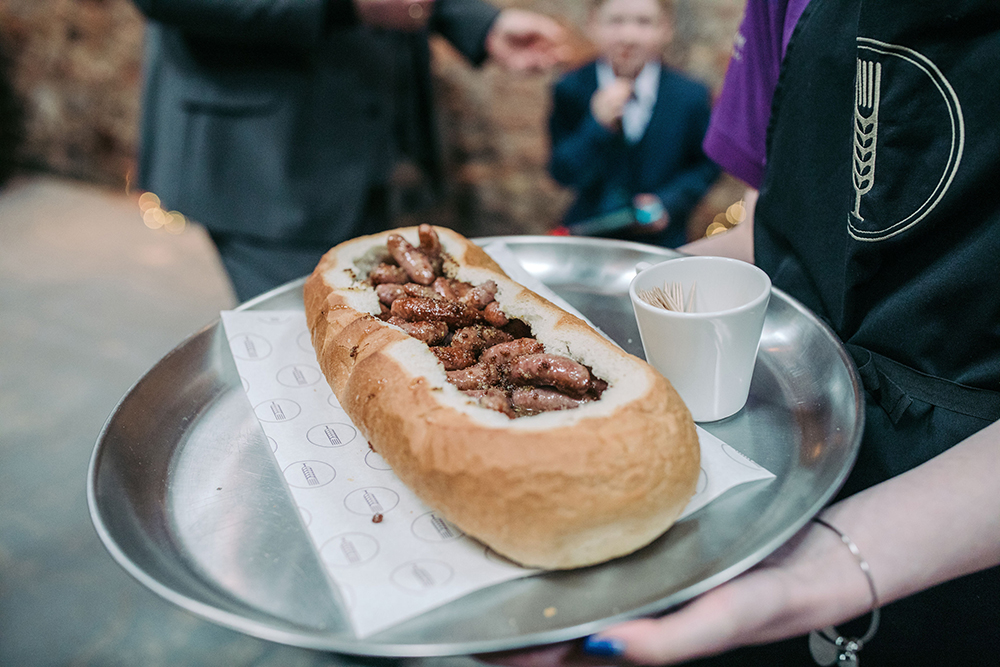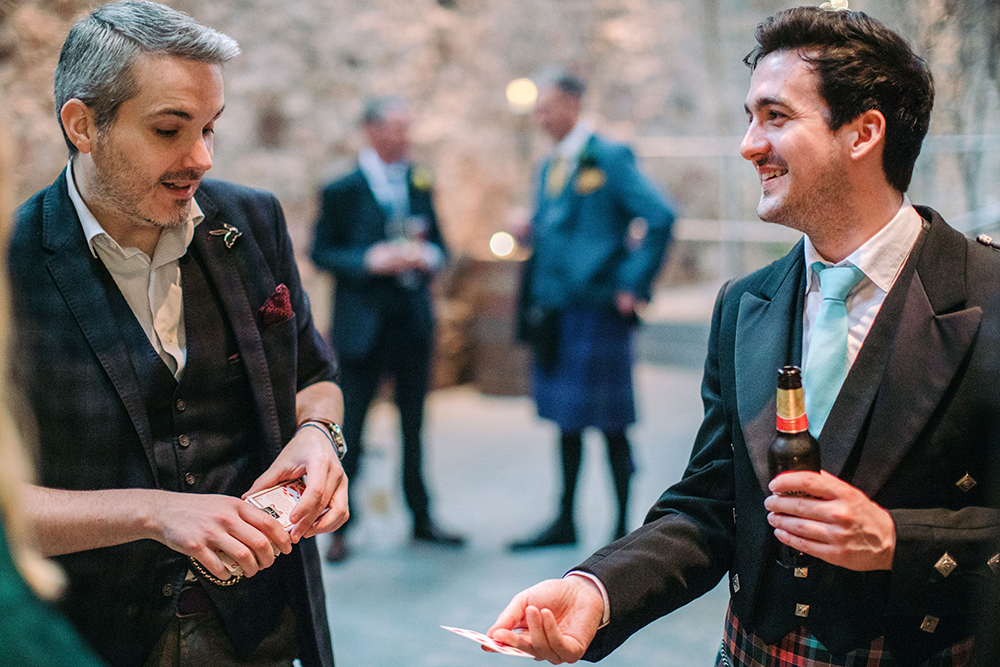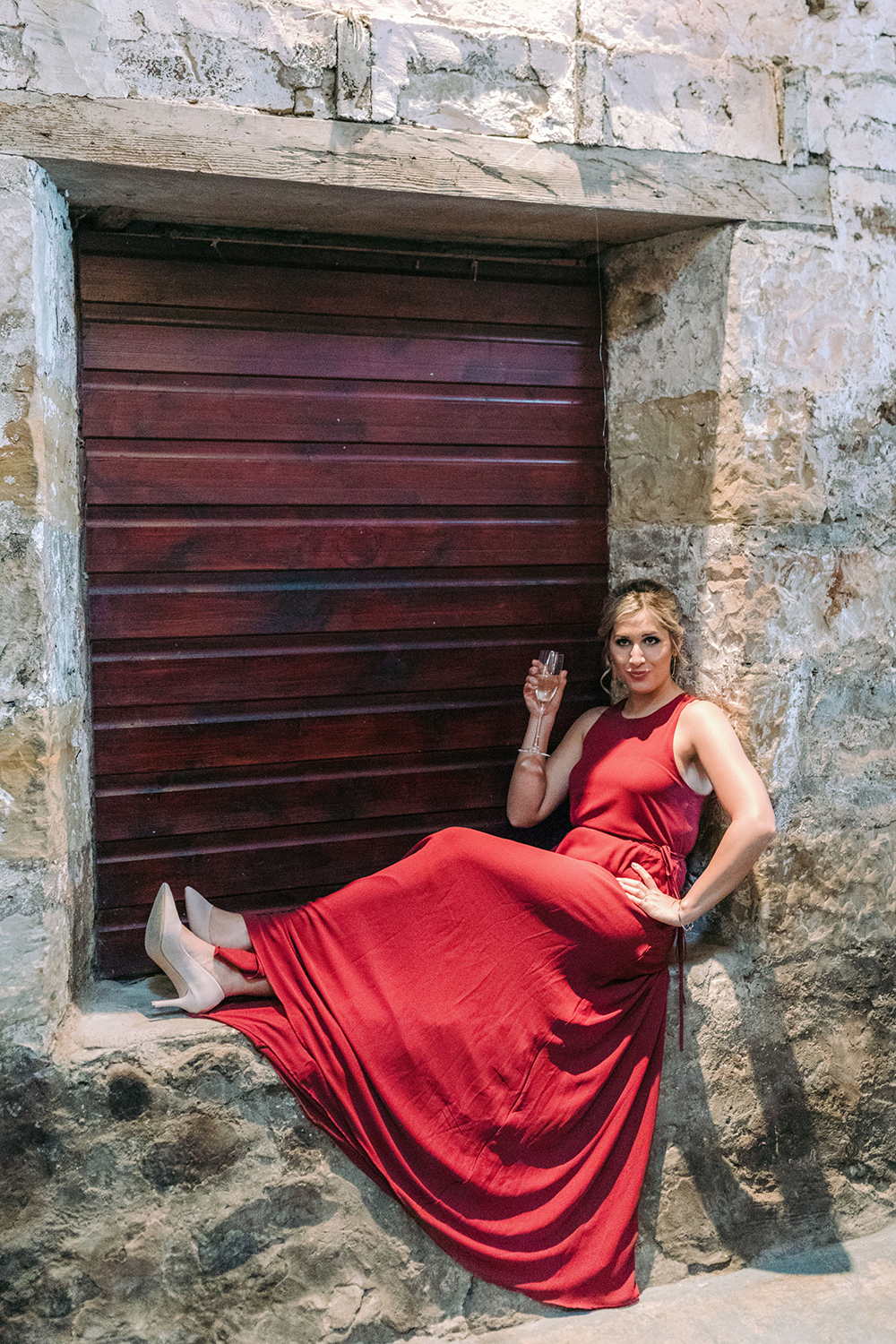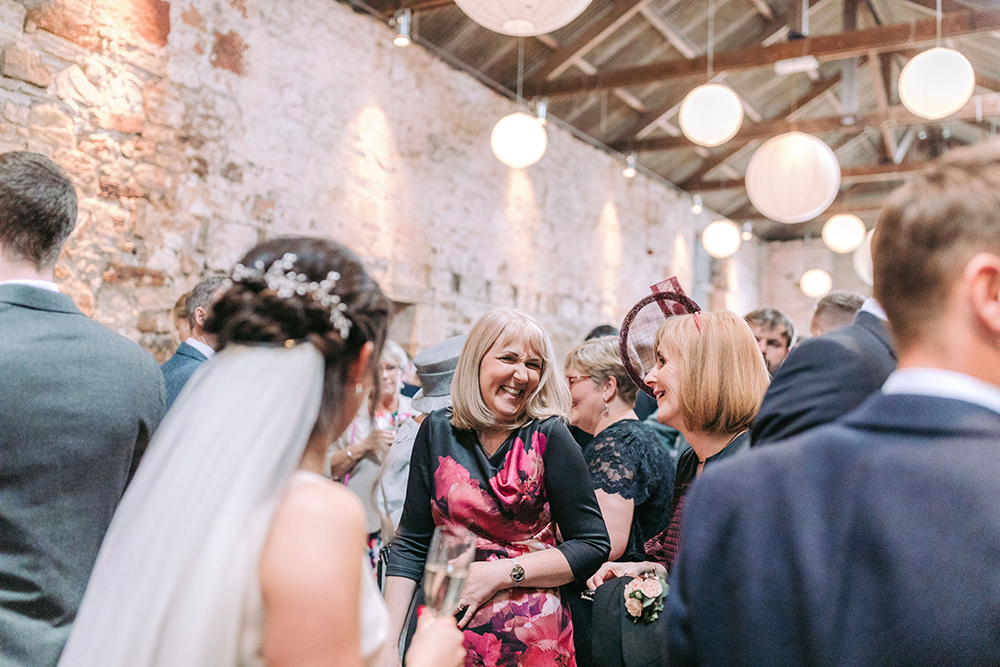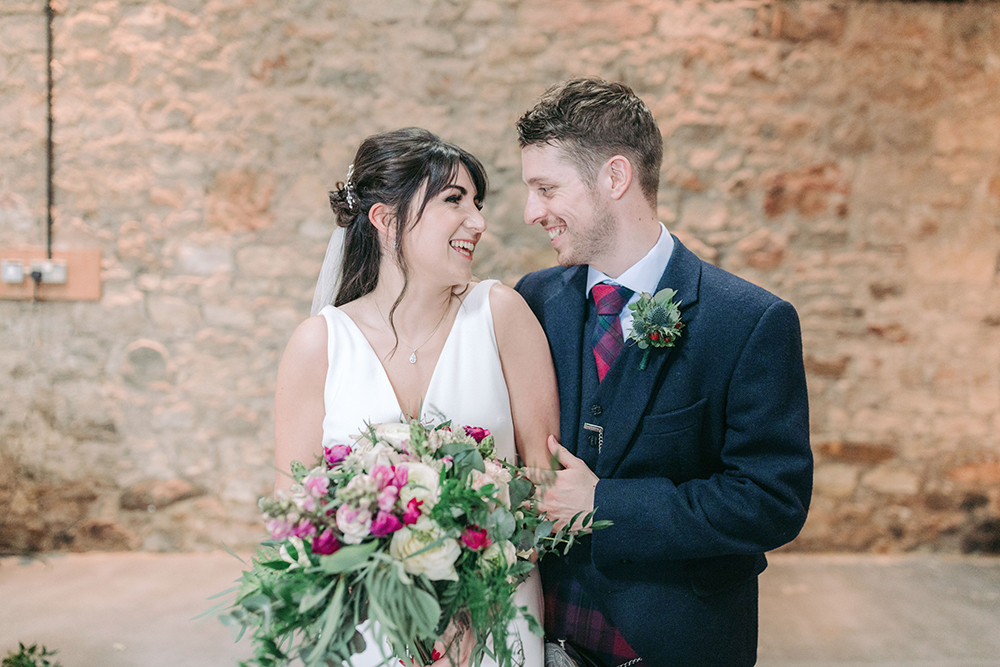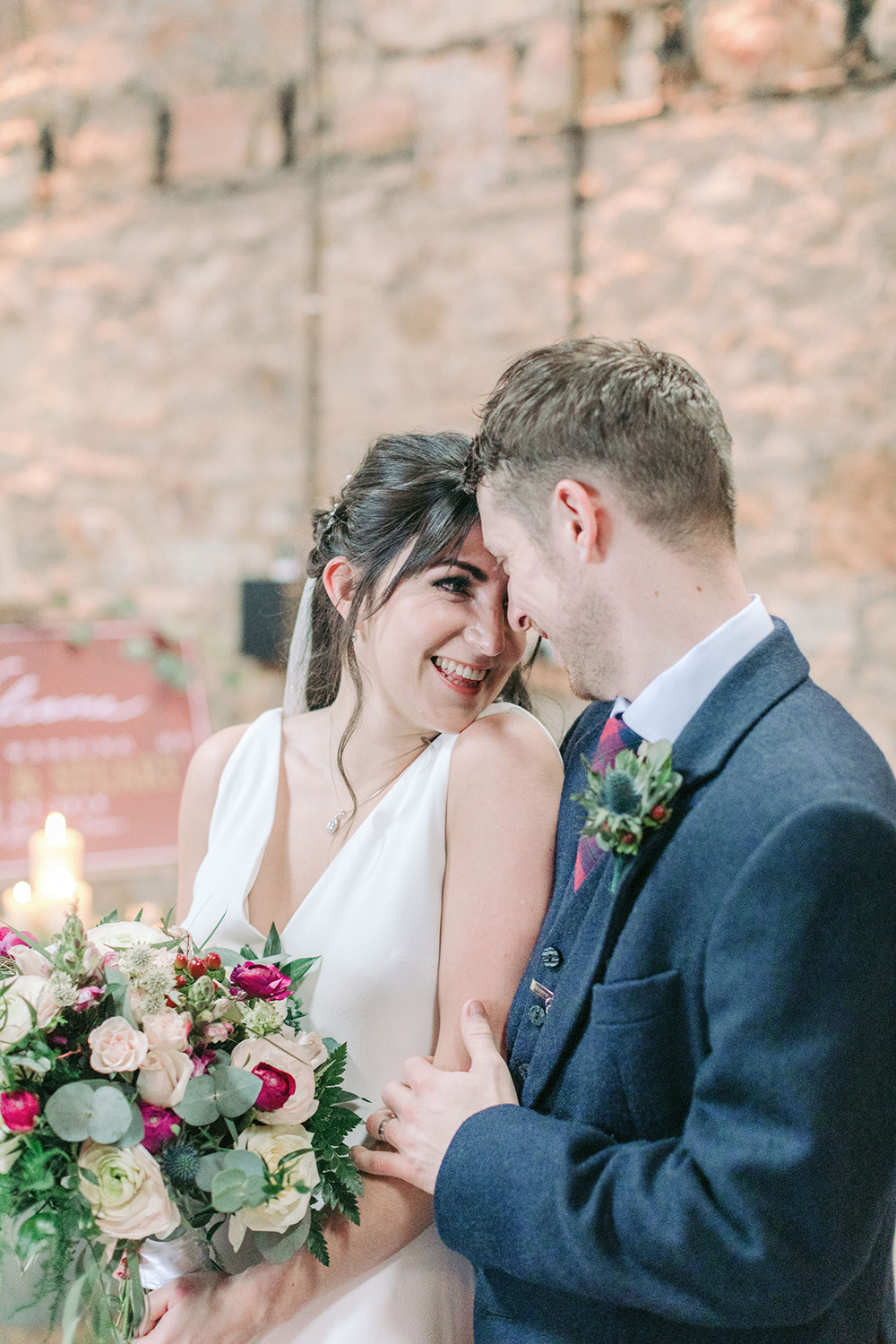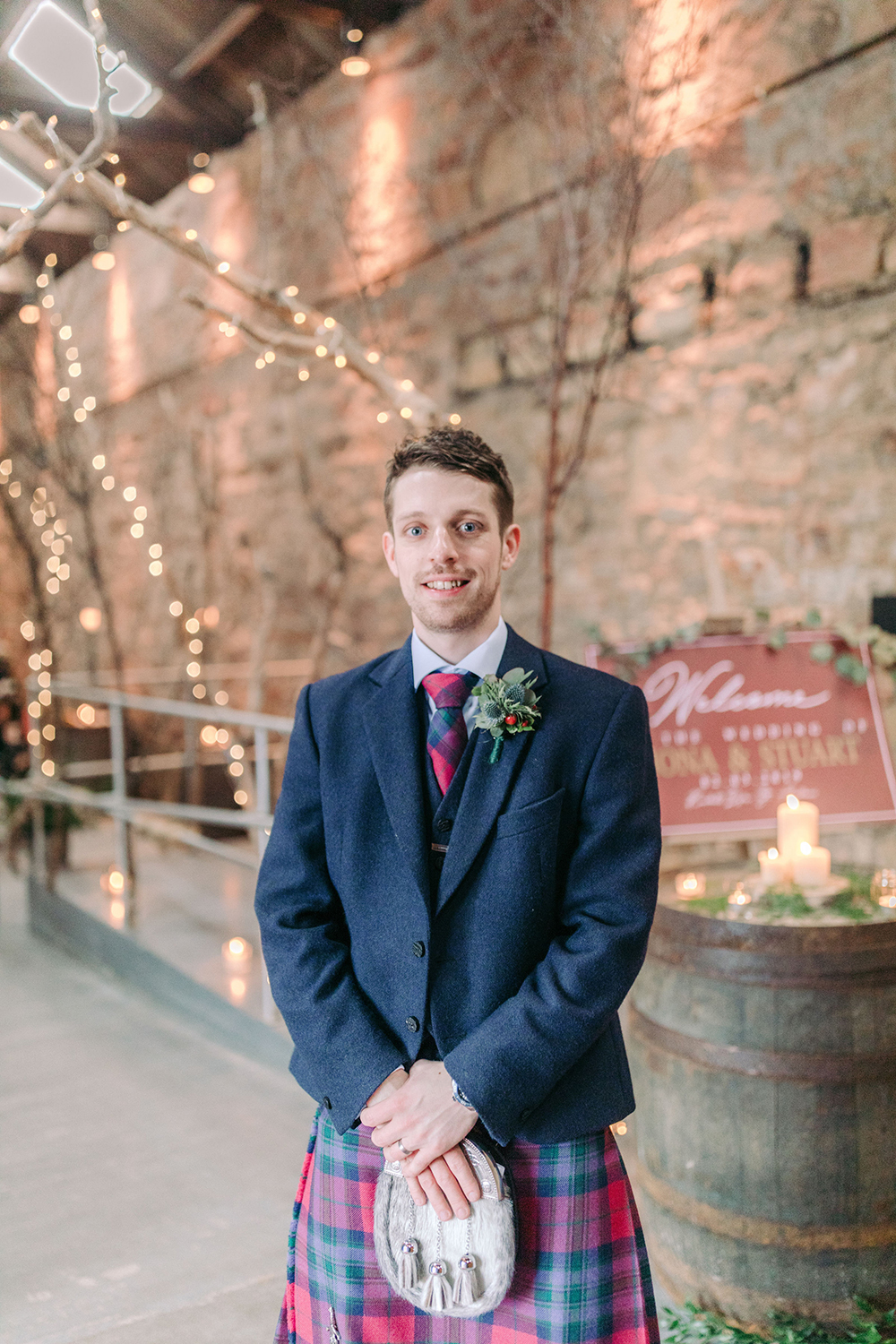 At the speeches I was poked fun of a lot for all the car dramas I have, the general unfortunate events that happen to me and my clumsiness!
I think from the best man to Stuart to my dad, just our general fun-loving nature came to life and people could see that.
I was most nervous for this part as it was the part I had no control off but all three were fantastic and very funny.
I couldn't have asked for three better speeches.  Also, I had asked my brother to say grace, which was something my Grandpa would have done when was alive, so it was quite emotional seeing him do this and very special for my family and my Gran too.
Although he also put in a few very cheesy jokes in there as he always does, it wouldn't have been the same without his mushroom soup joke!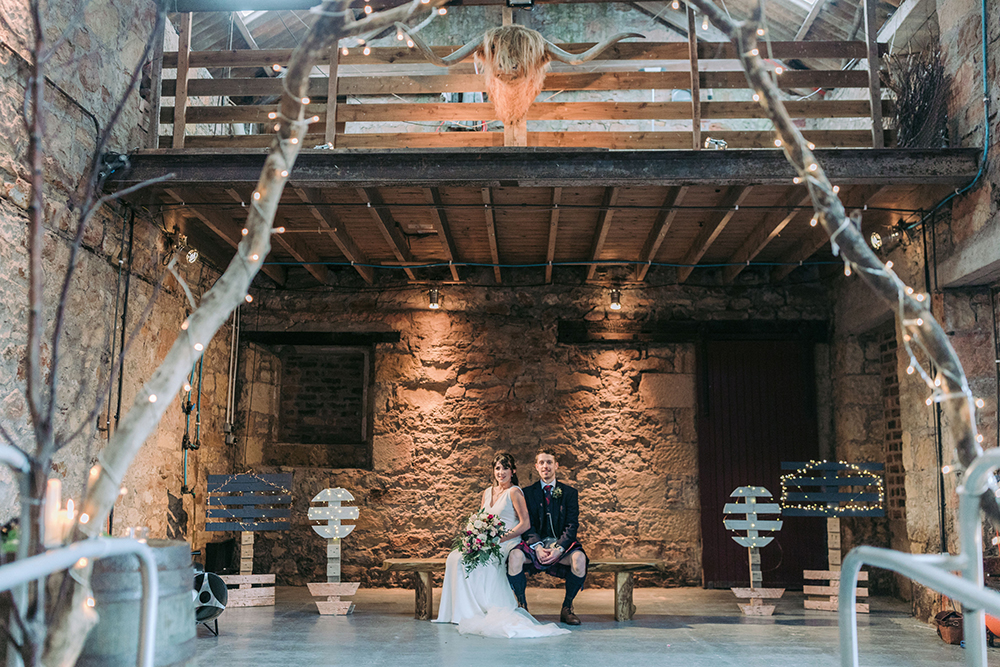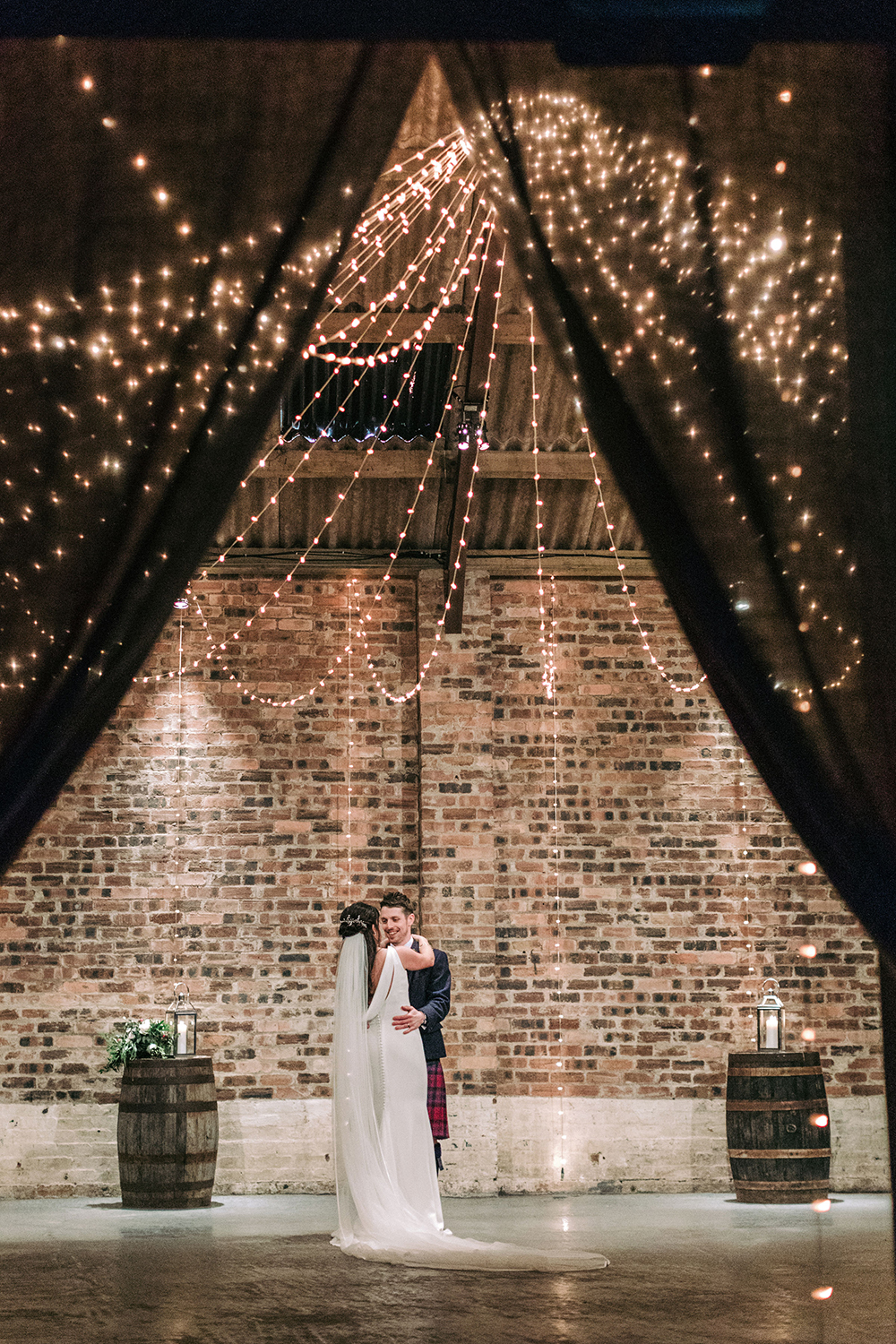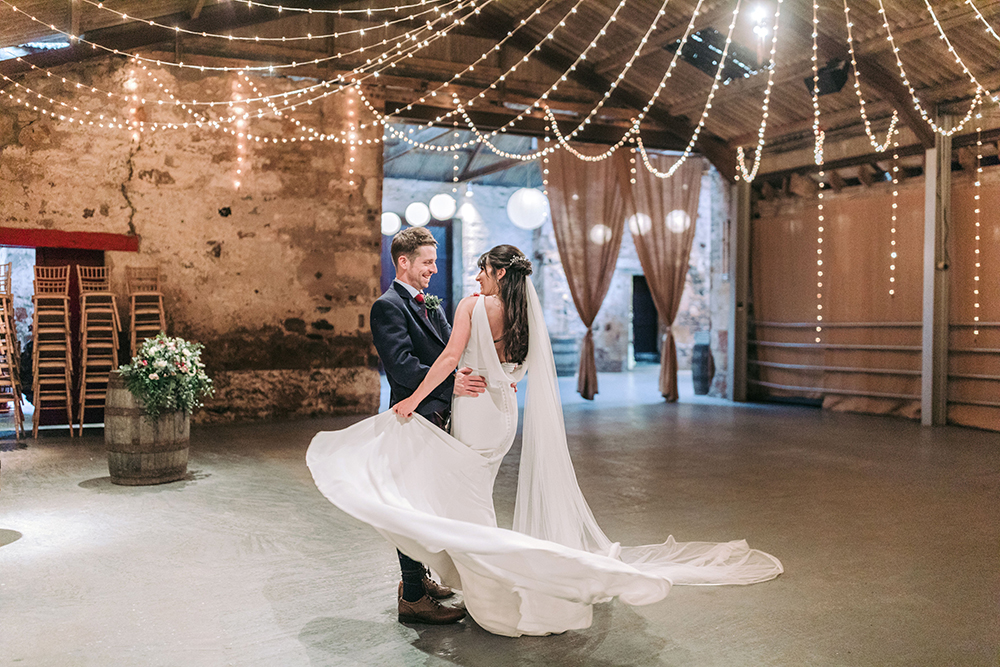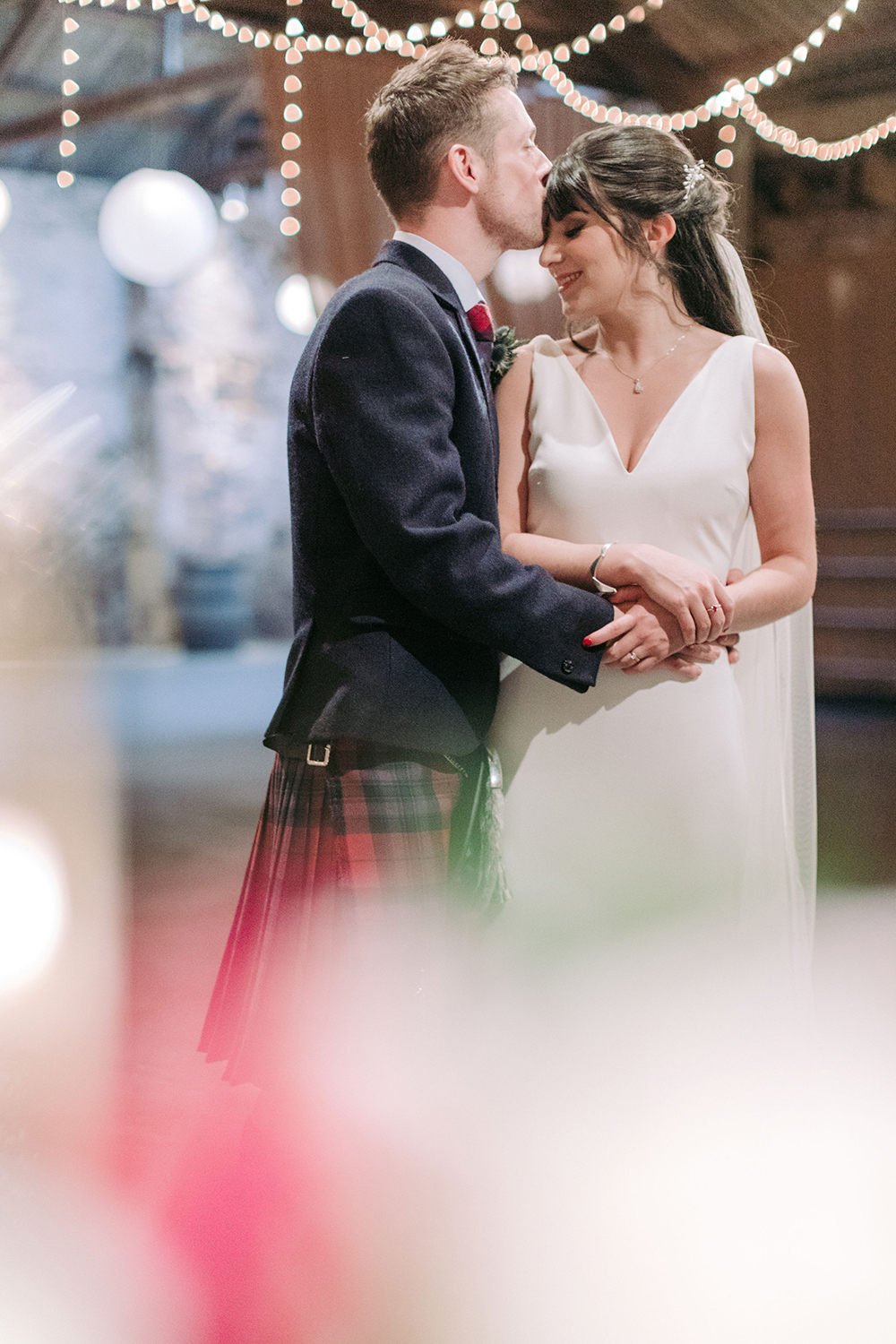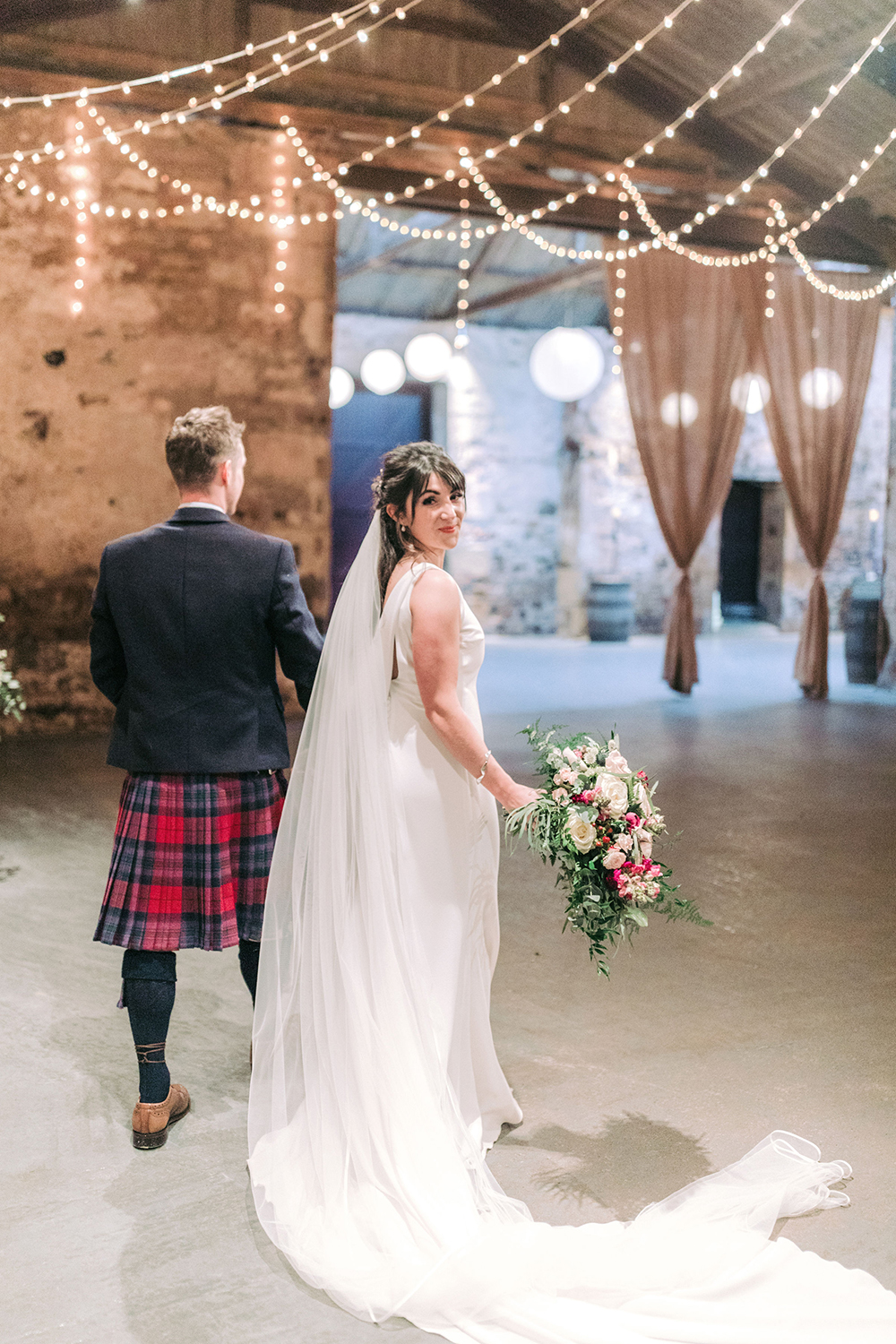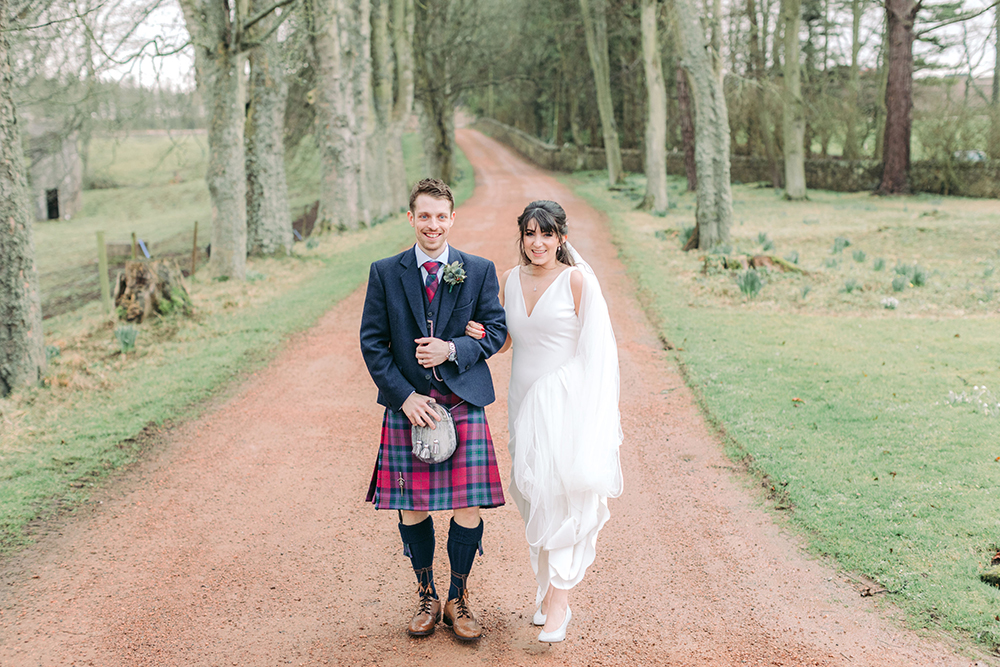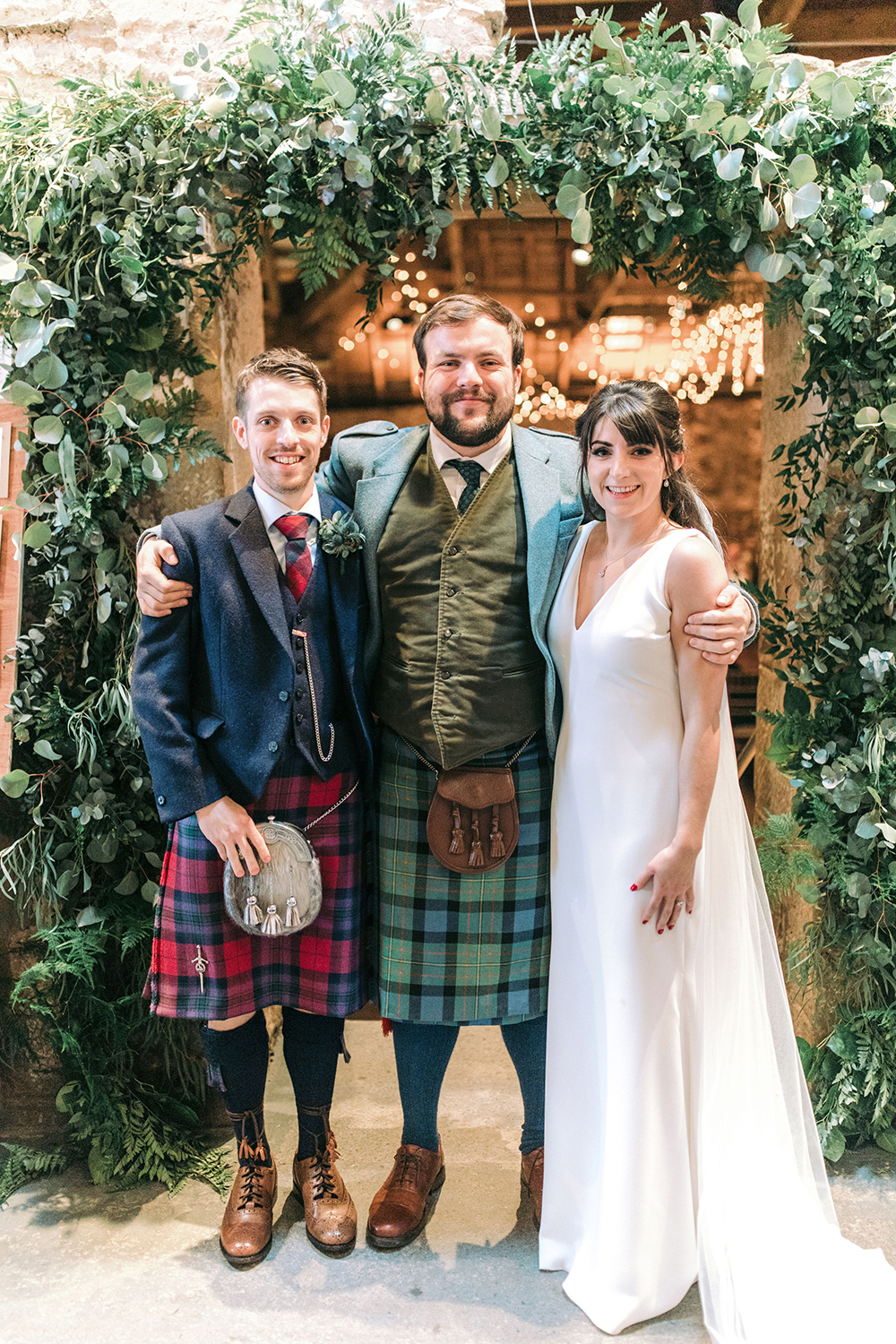 Our band were called The Invitations and we found them at a bar in the south side of Glasgow one Friday night. I had to said to Stuart before we were even engaged that that was the band I would have!
It was a fantastic night, there was such a nice buzz in the barn. It was amazing and definitely a once in a lifetime event having all our friends and family in one place surrounding us.
It was just fantastic having everyone there and a surreal feeling that they had all come for us.
I think the toughest part about planning a wedding is knowing when to stop. There are so many options these days to go bigger and better.
It becomes a real pressure to get everything absolutely perfect but in reality that's not what it's about. I think if you can keep that in mind and remember to enjoy the planning and the whole build-up, it will be enjoyable for everyone involved.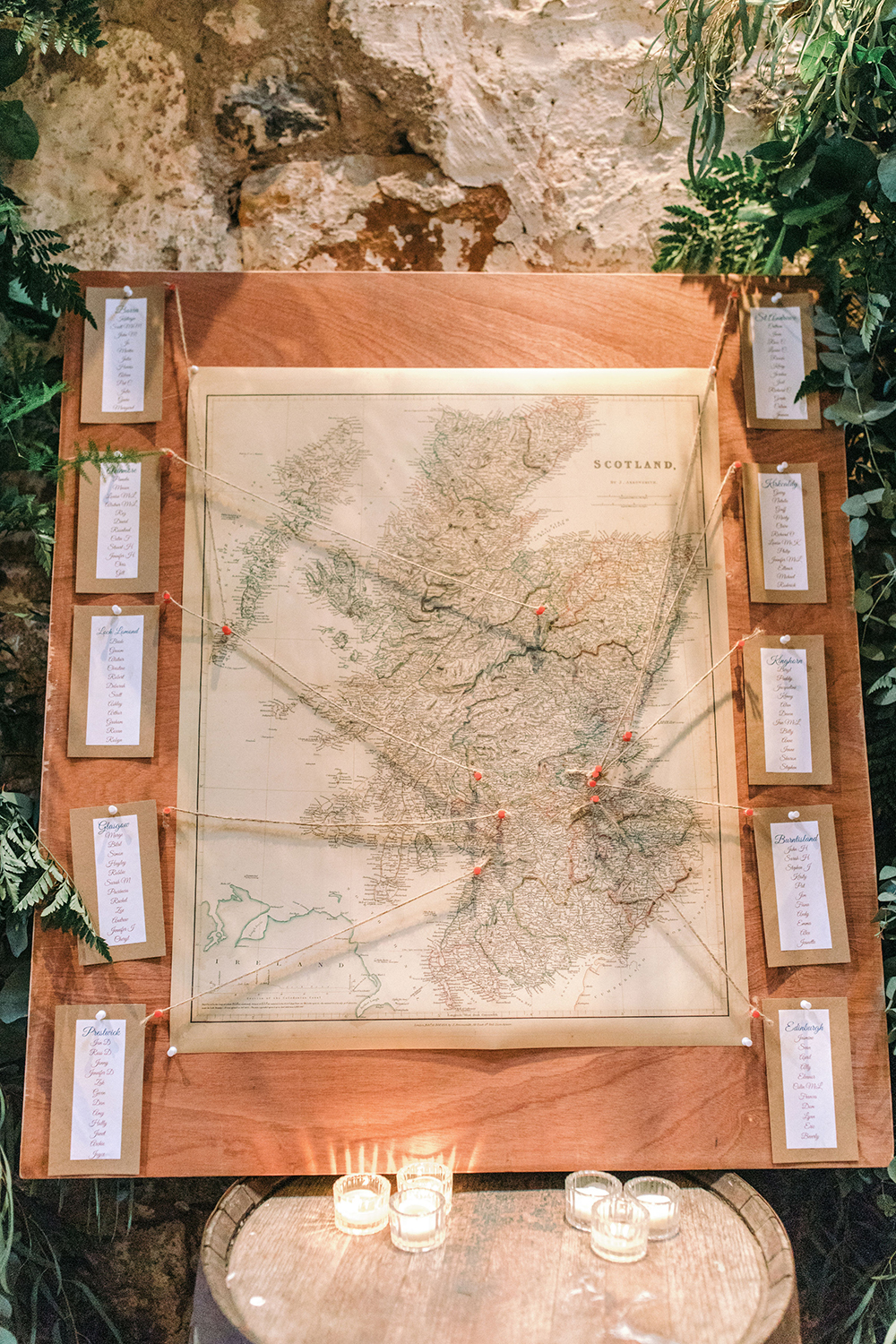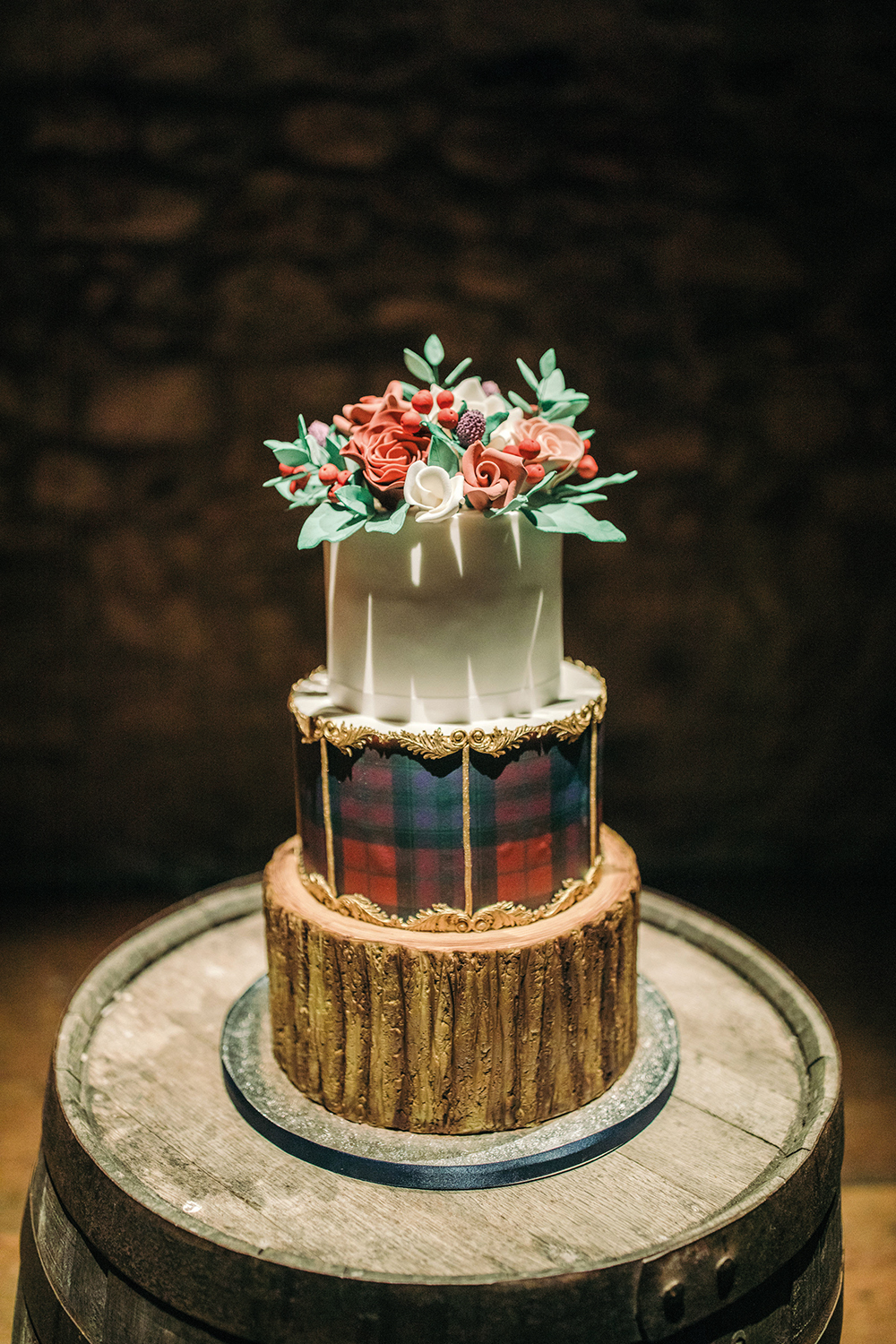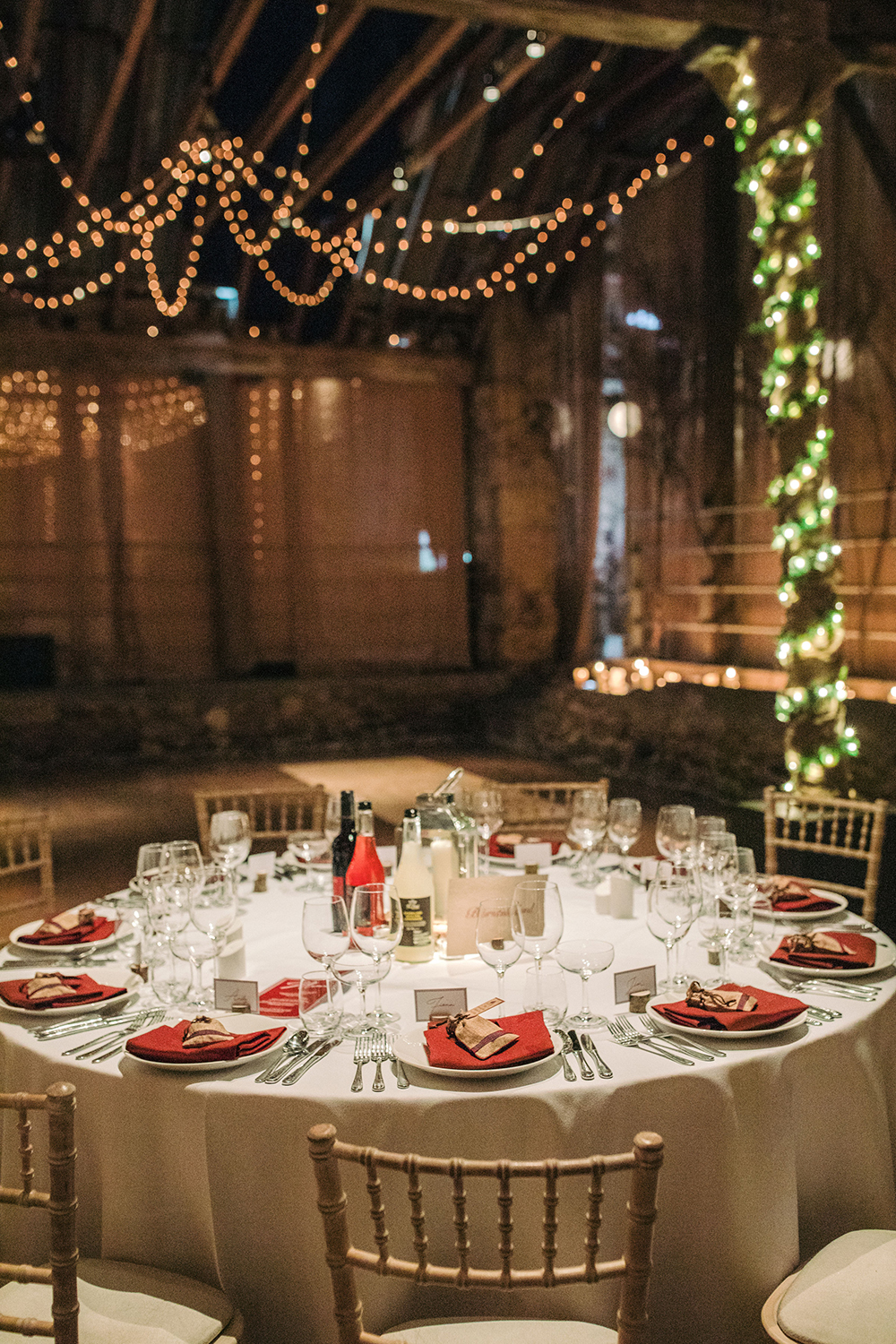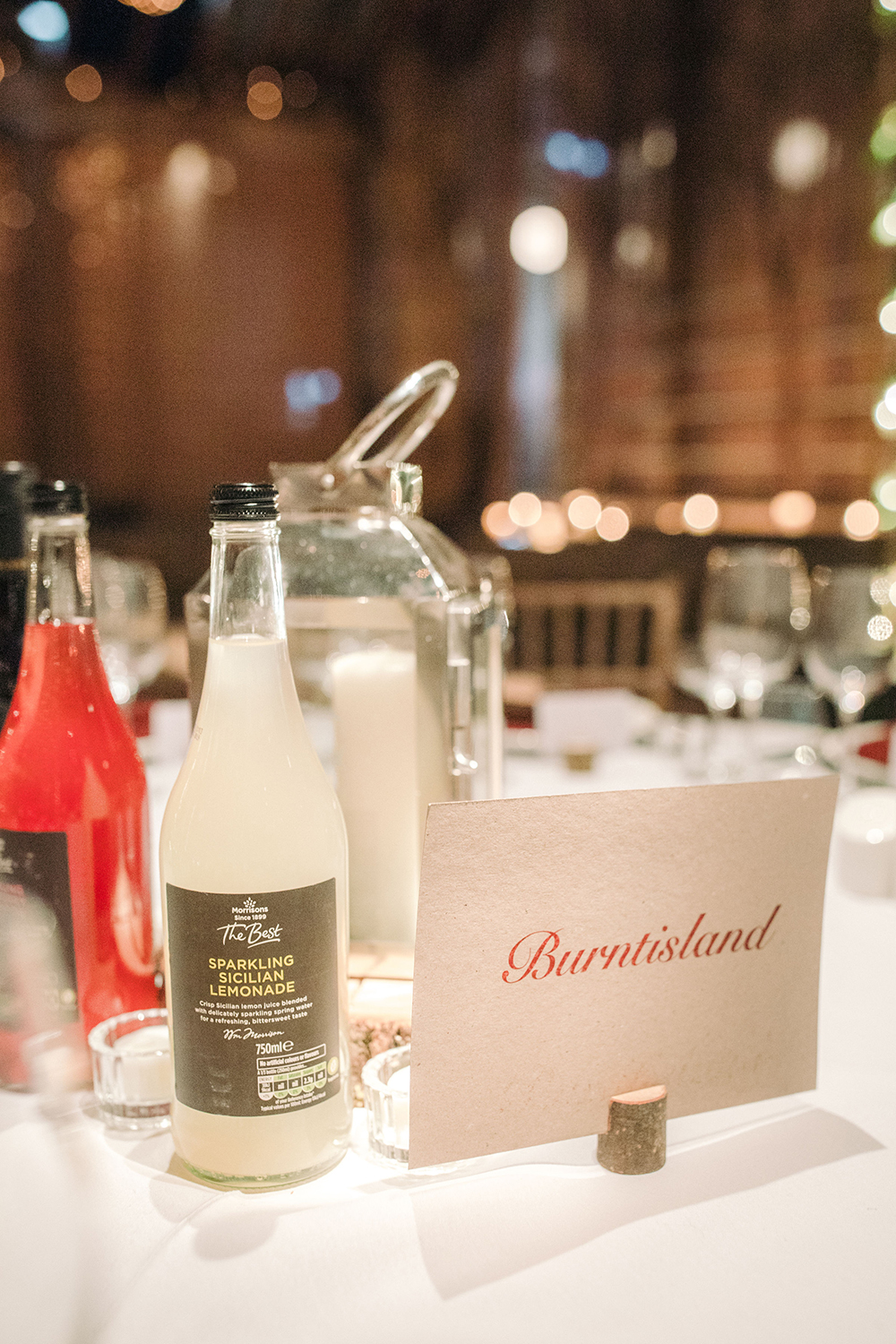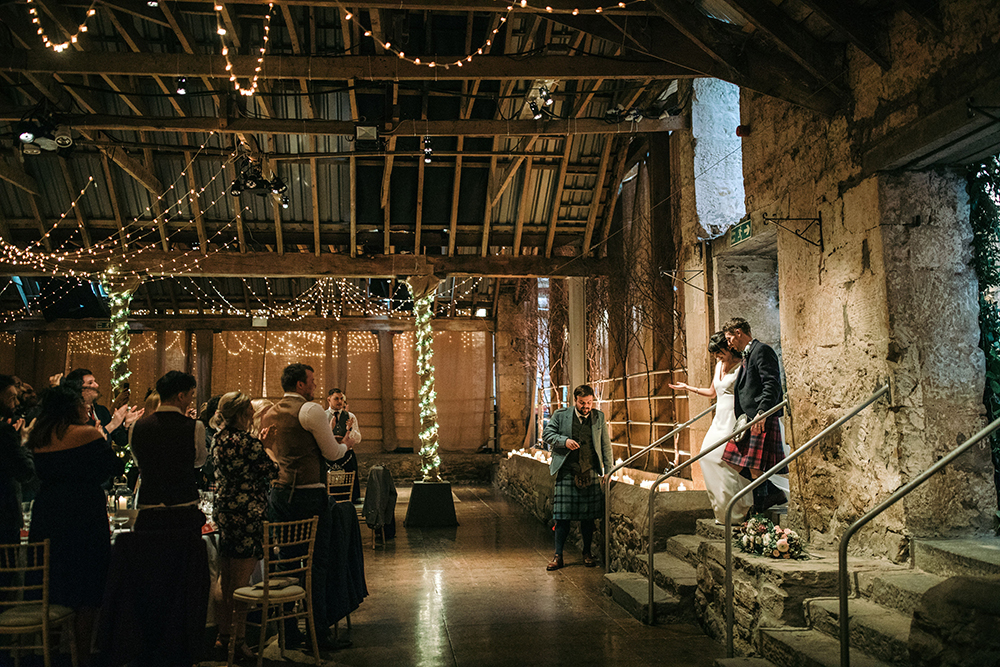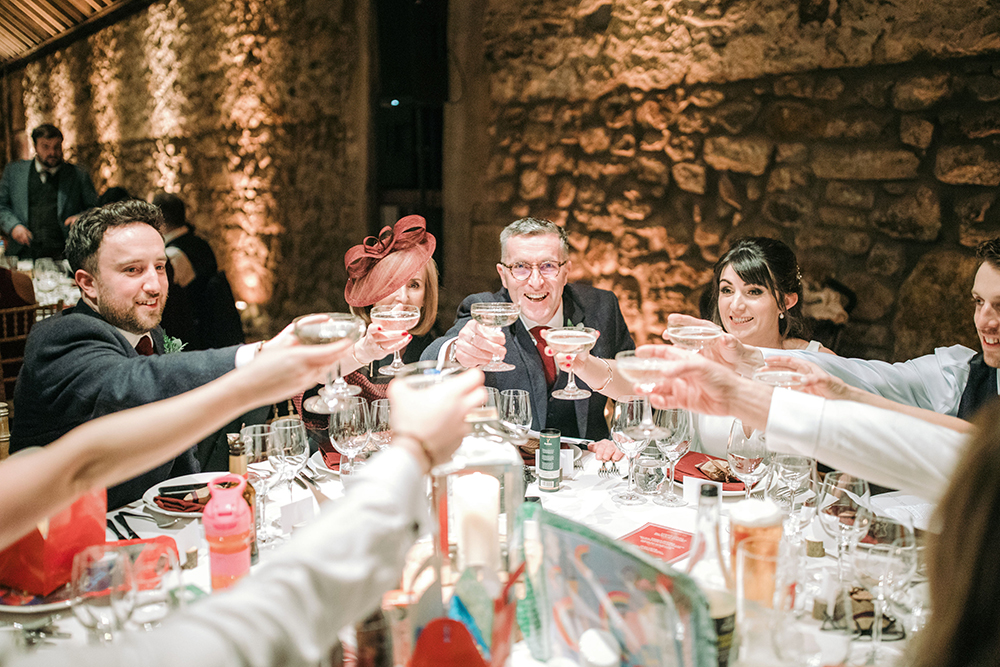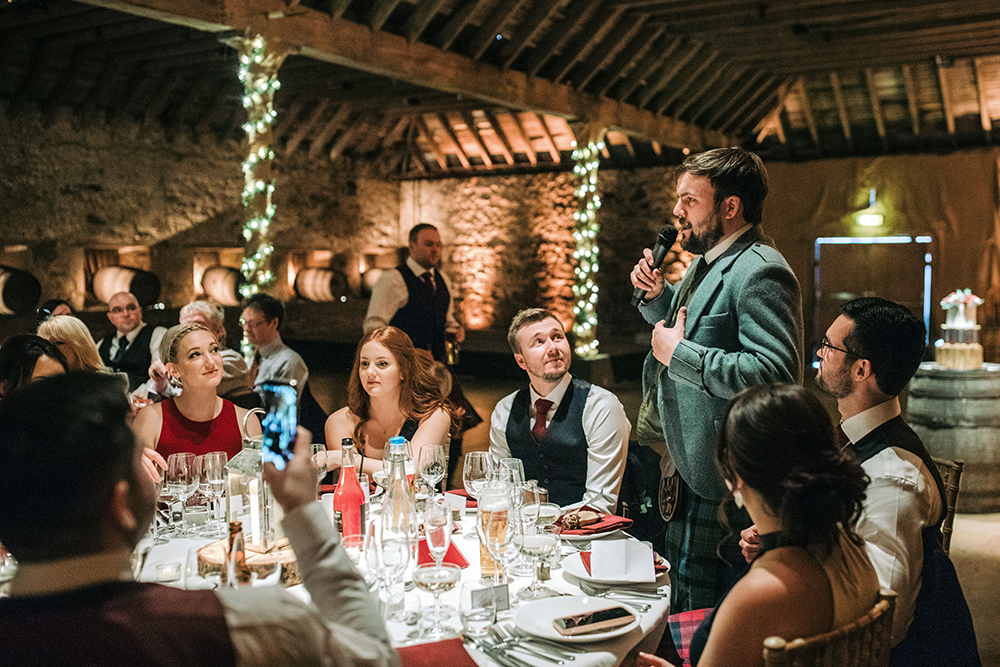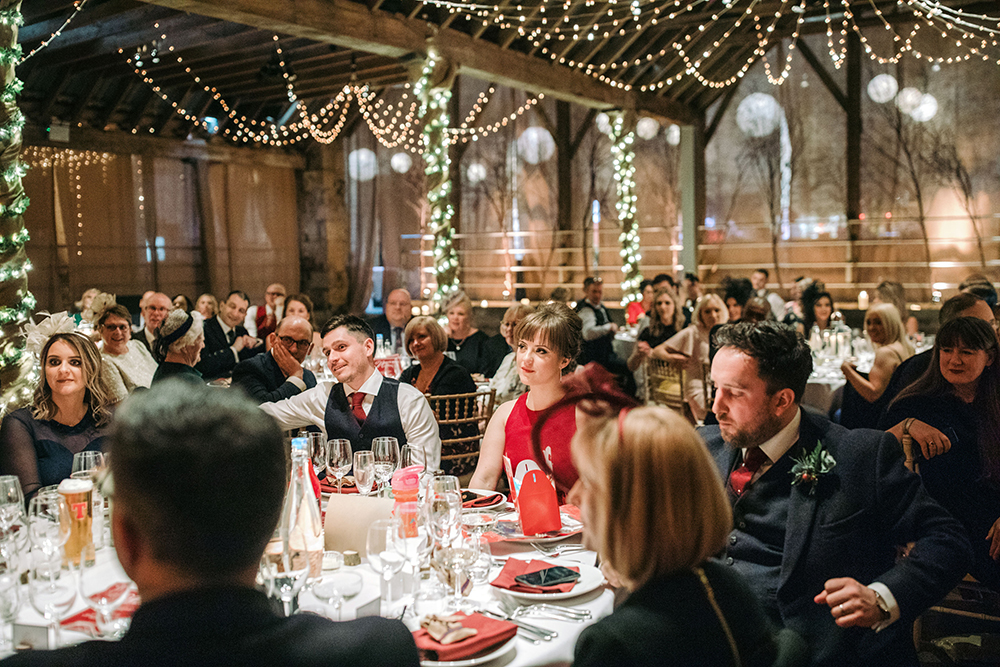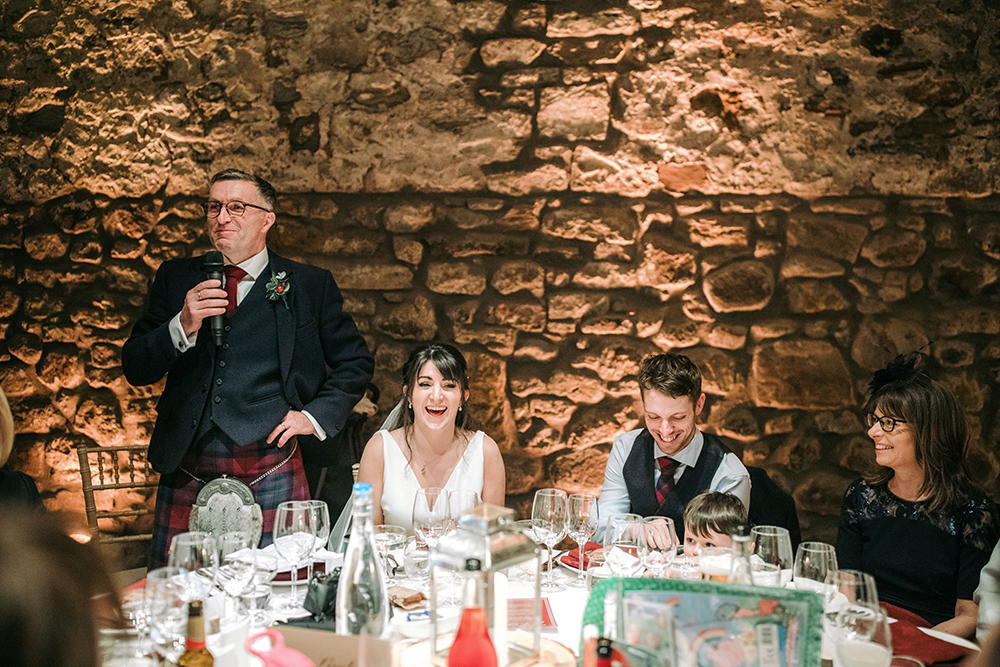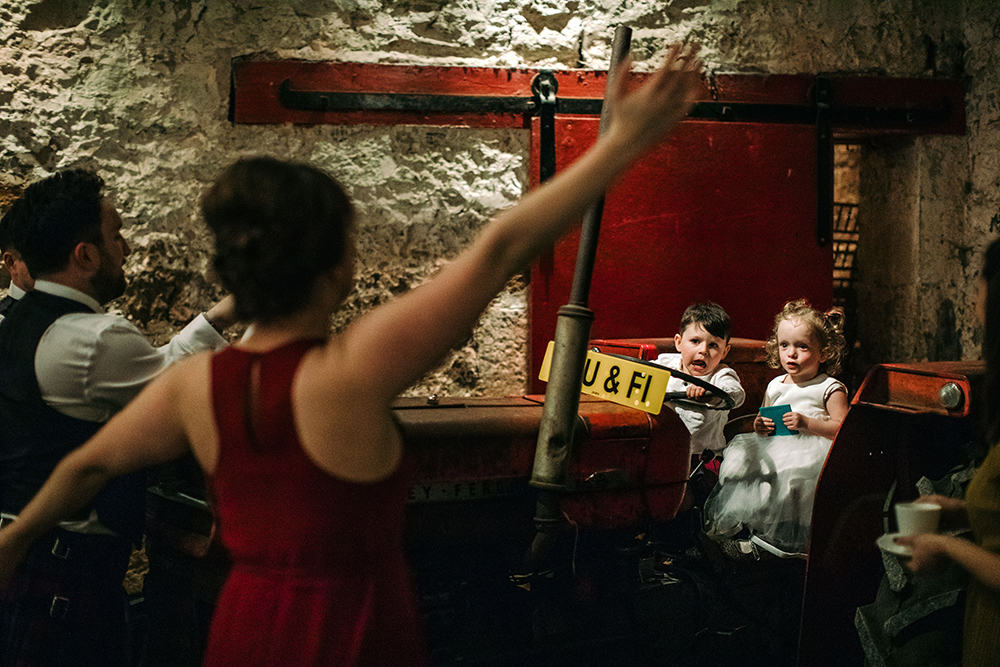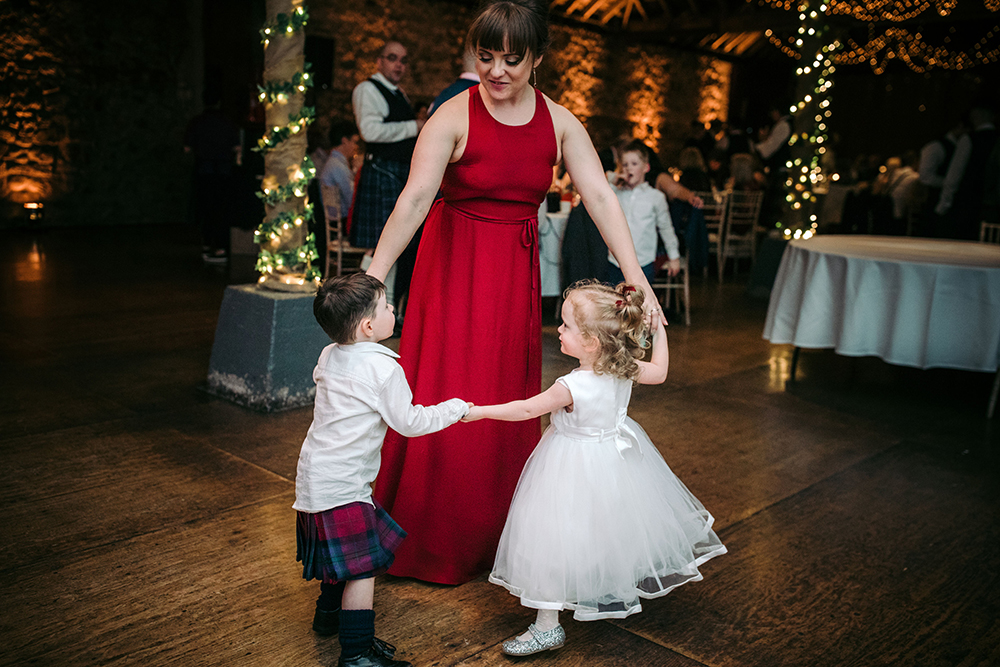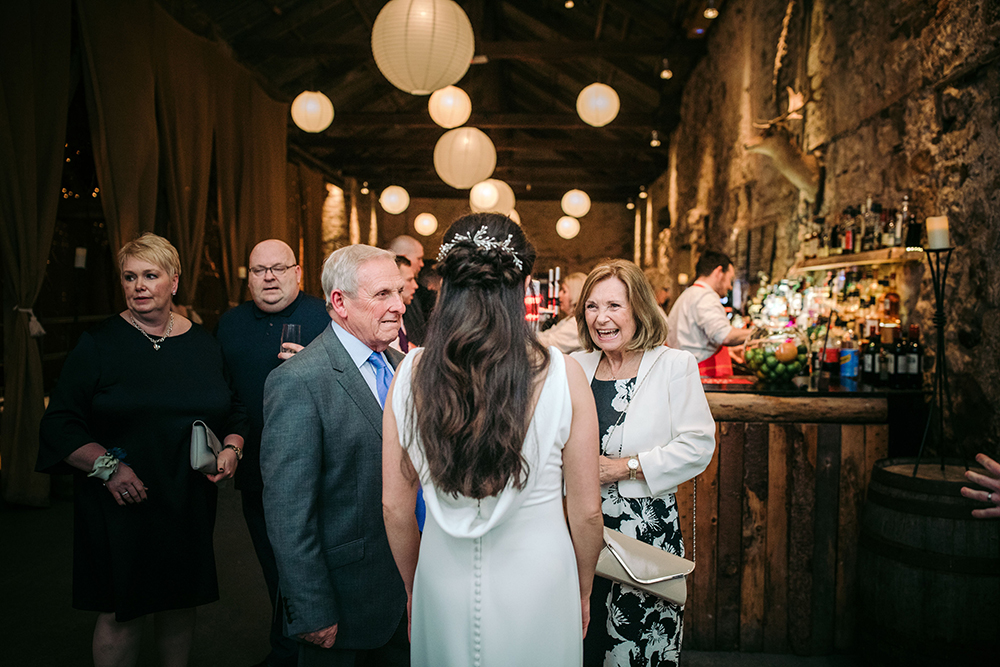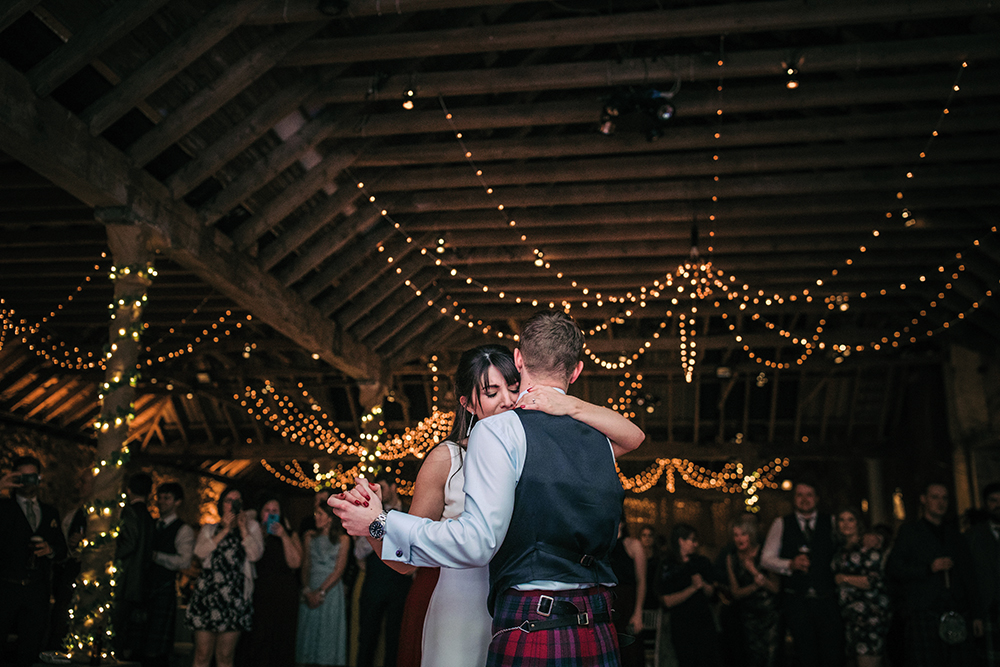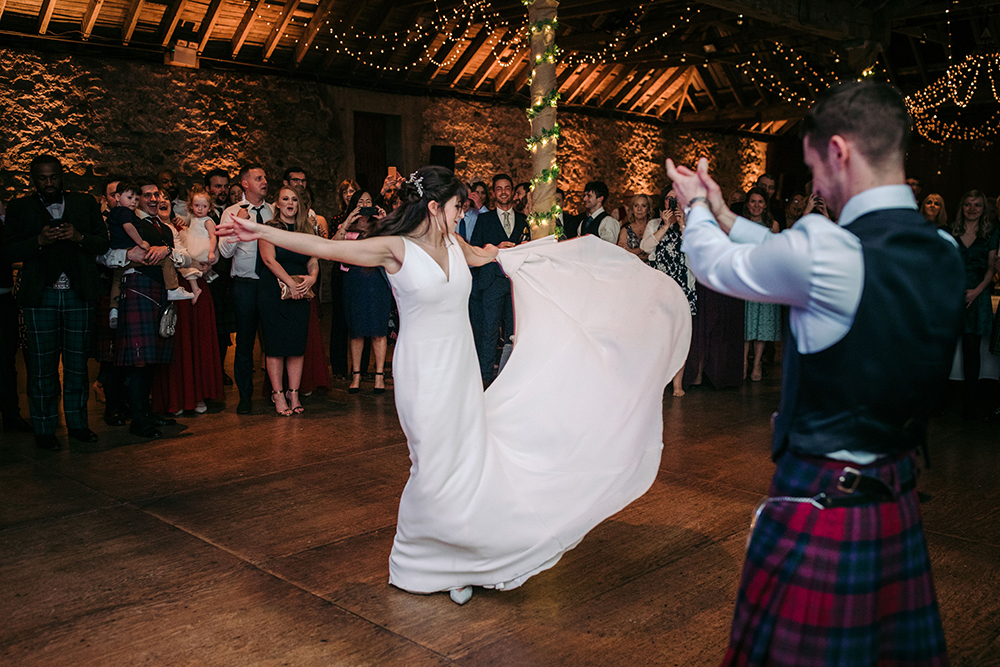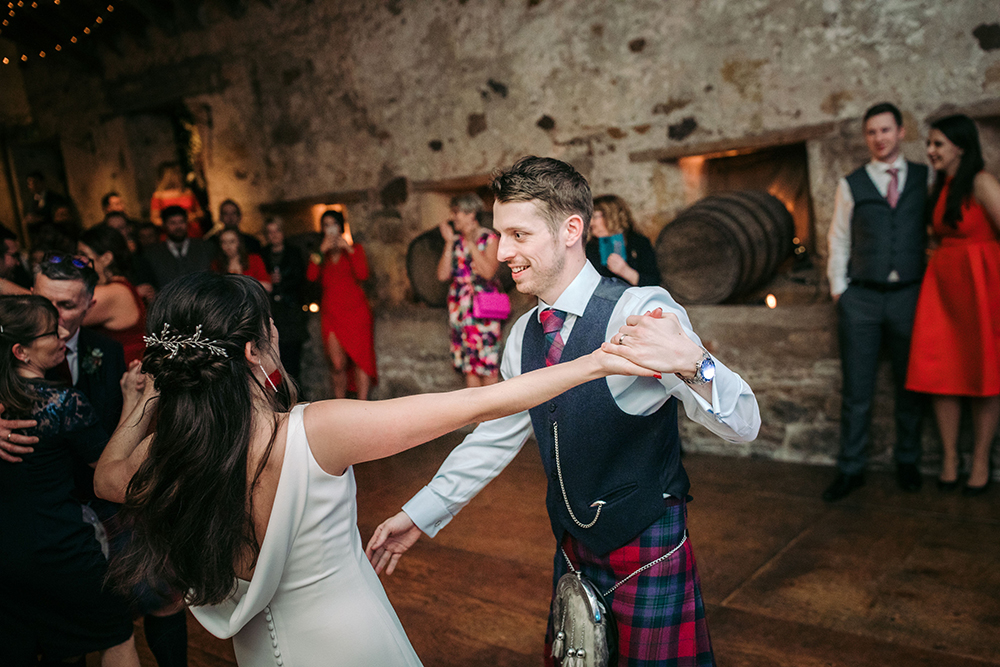 I think personally my main advice is to remember what the essence of the day is and the importance of saying your vows in front of the closest people in your life.
It is a very poignant and special moment!
I loved our wedding as so many people we knew were involved, it made that much more special and close-knit.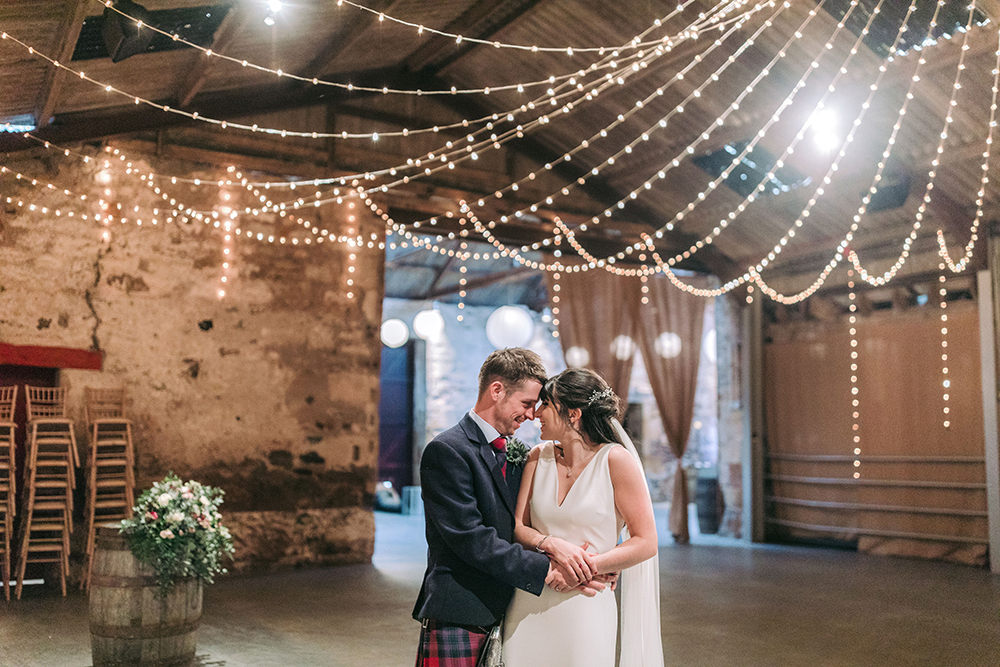 Photography: The Gibsons | Venue: Kinkell Byre
Hair: Dom Migele at Migele Experience | Make-up: Jennifer Mclachlan Makeup Artist 
Florist: Amy Annand Flowers | Props: The Little White Cow | Favours: Kim's Kitchen
Bride's dress: Anne Priscilla Bridal | Bridesmaid dresses: Rewritten
Catering: Patrick Gilmore Event Catering | Cake: Lynne's Cake Emporium
Magician: Grant Mitchell | Band: The Invitations